Axios AM Deep Dive
April 27, 2019
Uber has begun pitching investors on an IPO that could make it one of the country's most valuable companies, further cementing the on-demand economy's role in our cultural and financial future.
This special report — by Axios' Dan Primack, Kia Kokalitcheva, Felix Salmon, Dion Rabouin, Lazaro Gamio and Jessie Li — digs into the labor side of the equation.
1 big thing ... The new gig: America's hidden economy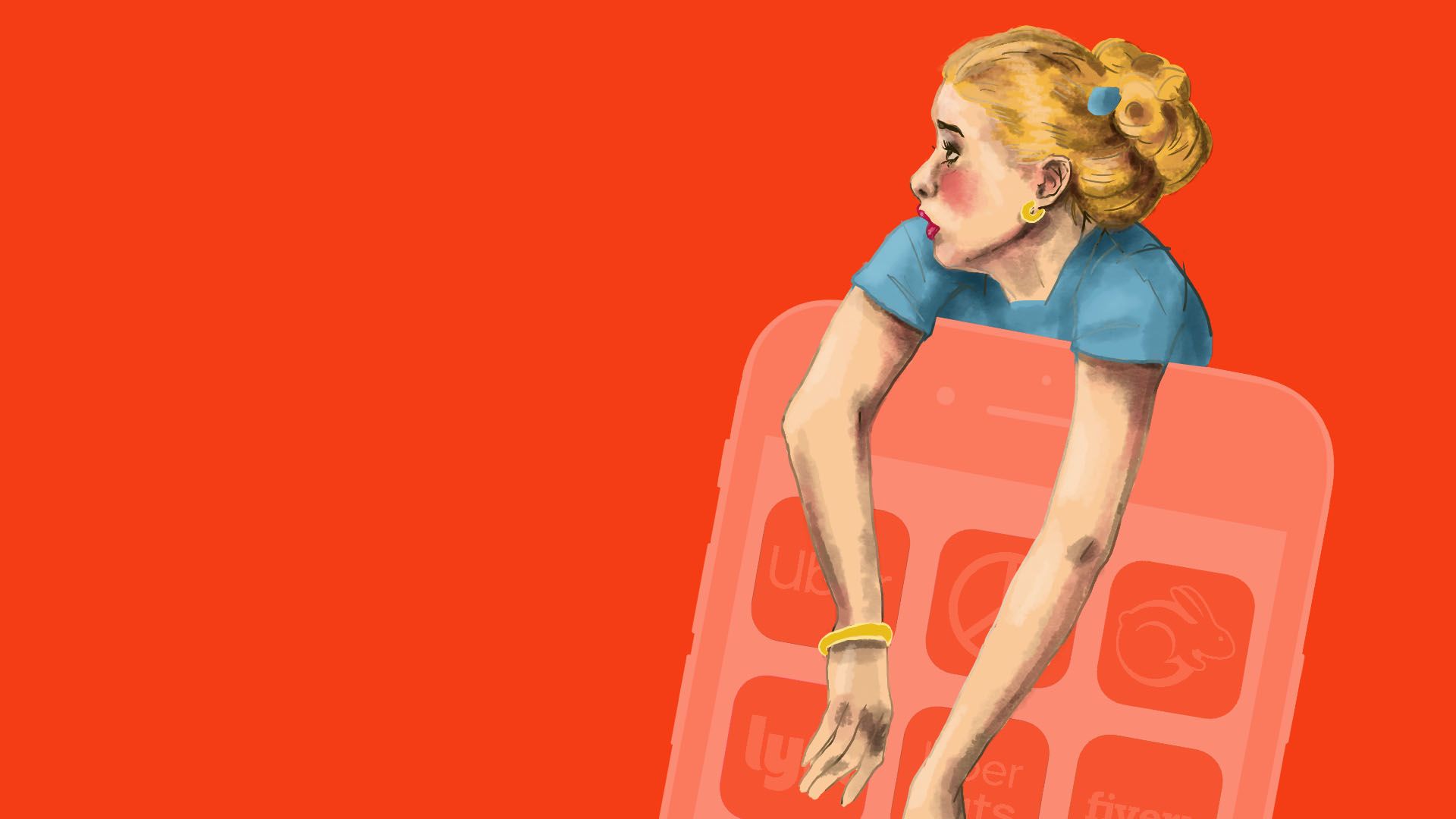 More Americans are working than ever before, but a growing number of them aren't 9-to-5 employees, nor skilled freelancers who negotiate their compensation, Dan and Kia write.
Instead they are your Uber driver, your DoorDash food deliverer or your Rover dog-walker.
Why it matters: On-demand jobs have become a central cog in our economic growth engine, providing both entry-level jobs and supplemental incomes. They are to 2019 what fast-food work was to 1989.
Uber alone reports 3.9 million global drivers, around one-third of whom are in the U.S.
For context, the U.S. added 2.6 million jobs in all of 2018.
There isn't broad agreement on how many people are in the on-demand economy, particularly because labor reports often conflate such jobs with more traditional "gig" work like contract graphic design or independent trucking.
But America's new service economy faces similar challenges to its legacy one.
Automation: Companies are racing to develop self-driving cars and delivery robots.
It's not too much of an imminent concern, despite Tesla's recent robo-taxi announcement, but many on-demand companies envision someday removing humans from their labor pools.
In a decade or two, it's difficult to see most of these jobs still existing.
Wages: On-demand employers face criticism for not paying fair wages and are under the same pressures as traditional service businesses to increase salaries for the lower-paid workers. (More on that below.)
On-demand work does differ from traditional service work in some key ways, beyond the smartphones and more flexible hours.
Lower barriers to entry: There are no job interviews, and a new on-demand worker can sometimes on-board themselves in just a matter of minutes.
Less consistent pay: A McDonald's fry jockey knows their per-hour pay and how many hours they'll get per week. A Lyft driver has no guarantees of getting fares, and thus has no guarantees of getting paid.
The bottom line: America's labor ladder has a new bottom rung, an easy first step for unskilled workers and valuable stability for everything above. If it breaks, there might be no other way for millions of workers to rise.
2. Fight for $15
Most on-demand companies currently lose money, using investor cash to subsidize their services.
That red ink tide could become a tsunami if the minimum wage is significantly increased — via a federal mandate that includes on-demand workers, specific laws aimed at on-demand workers (as recently happened in New York City), or courts ruling that on-demand workers should be classified as employees.
It's one thing for a profitable industry like fast-food to absorb increased costs, but much more challenging for companies without a capital cushion. At the very least, growth could slow.
There also is talk of unionization, particularly as on-demand workers rarely have benefits like health care (see Kia's story below) or advance knowledge of rate reductions. It is a tough hill to climb, however, as on-demand workers don't share a common facility, directory or other central means of organization.
3. By the numbers: Uber vs. McDonald's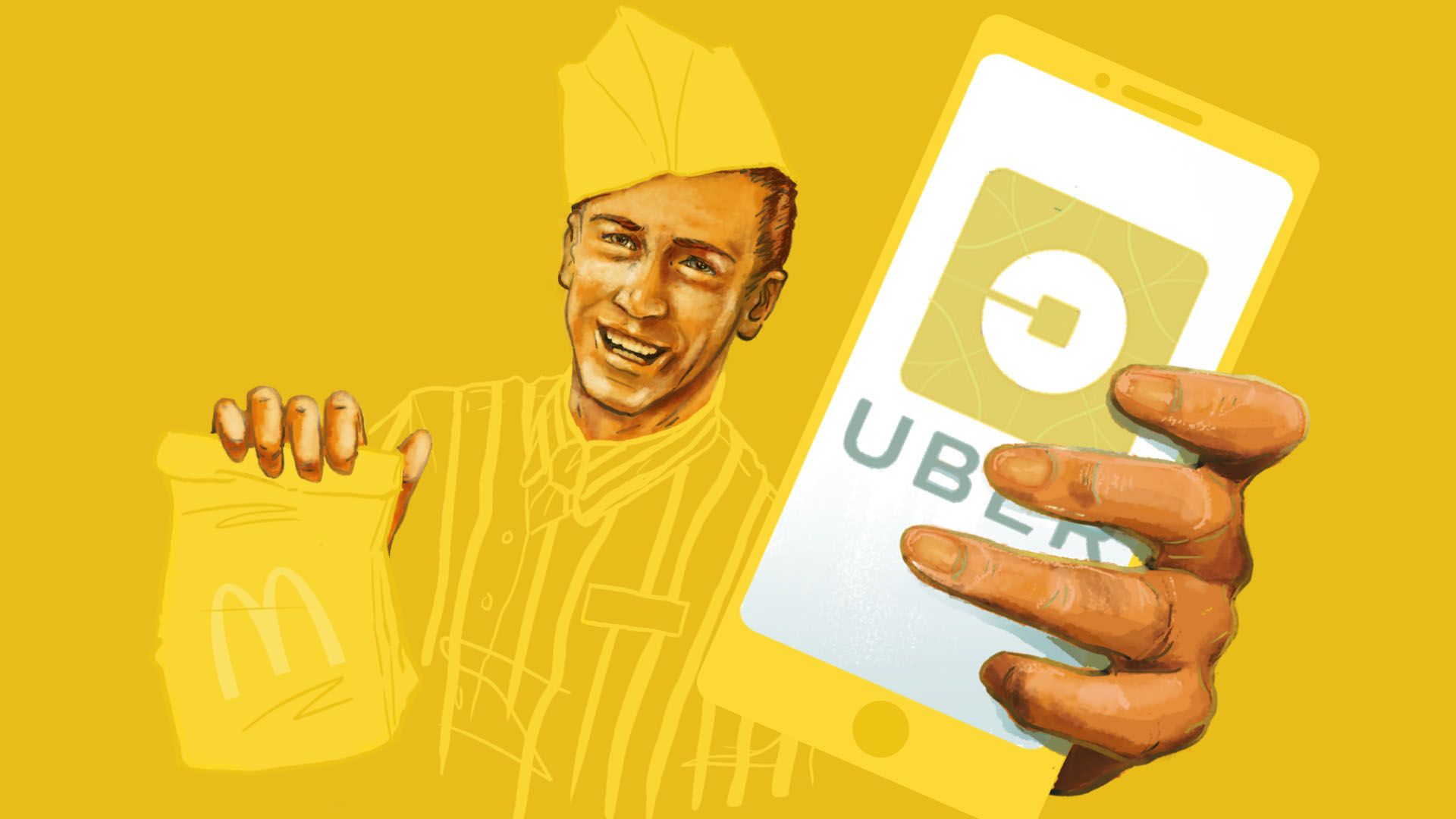 Here's how Uber and McDonald's match up:
Workers
Uber: 3.92 million
McDonald's: 210,000 (not including franchises)
Average Salary
Uber: $15 per hour
McDonald's: $9 per hour ($11 for shift managers)
Revenue
Uber: $11.3 billion
McDonald's: $21 billion
Geography
Uber: 63 countries
McDonald's: 120 countries
Founded
Uber: 2009
McDonald's: 1955
4. Chart: On-demand economy, by company
These are among the largest on-demand companies focused on unskilled labor, in which payment goes through the platform. A more liberally defined "gig" economy chart would be even larger.
The big picture: Almost all of these companies were created within the past decade.
Chart data: Lyft, Uber and Handy sourced from securities filings. TaskRabbit is for "background-checked" contractors, although not all are necessarily on the network currently. DoorDash, Instacart and Postmates data provided by companies to Axios. Axios also asked Caviar, which said "tens of thousands" and Wag, which declined to provide data.
5. Rethinking work and safety nets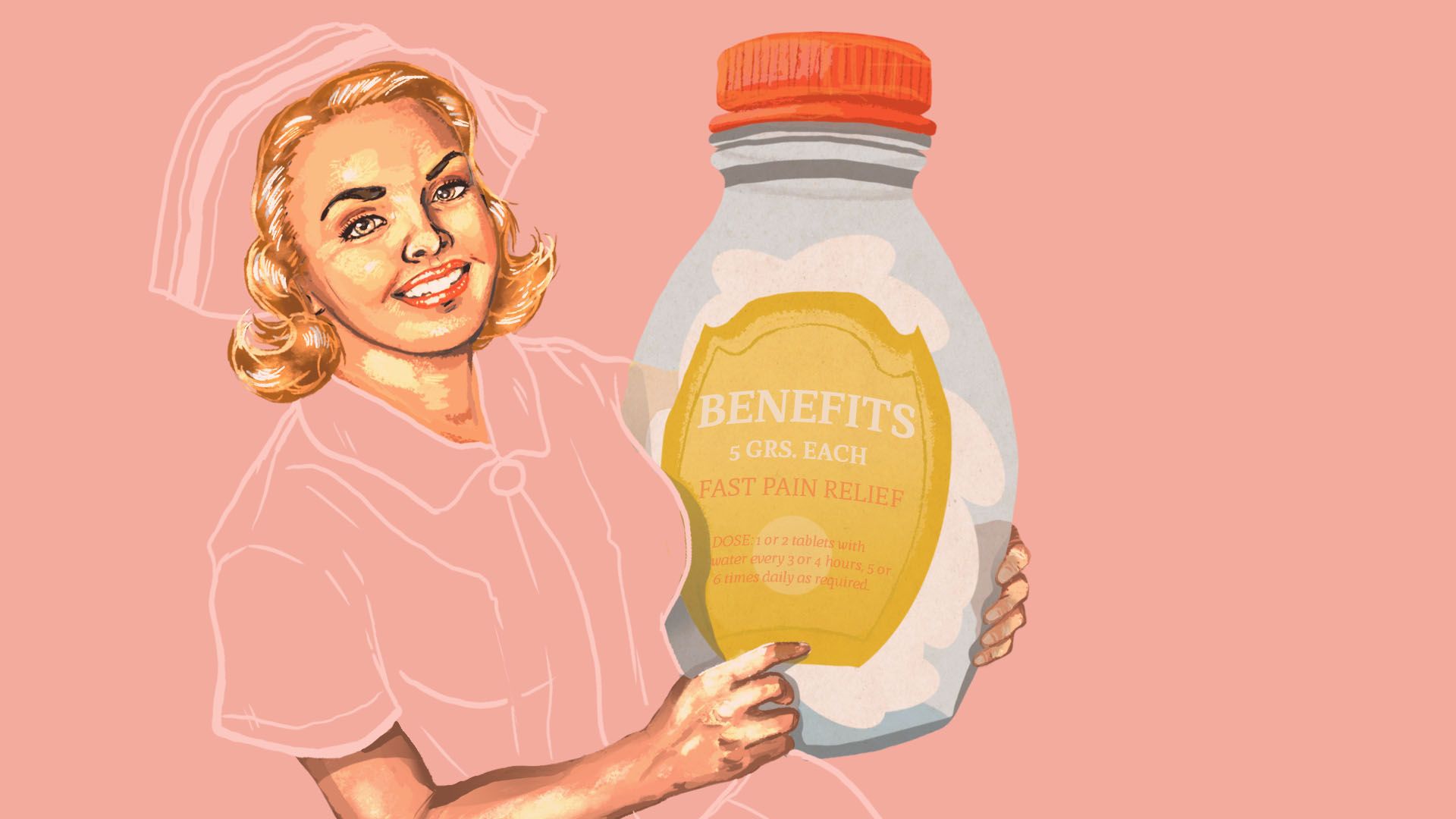 U.S. employers currently have just two options for classifying their workers: employees and independent contractors. But neither really suits the on-demand economy, Kia writes.
Employees are considered to be under the control of their employer, which can dictate when and how they perform their work. It's antithetical to the flexible design of on-demand economy jobs, while the corresponding liabilities are antithetical to on-demand economy business models.
Independent contractors provide goods and services while retaining control over schedule and compensation. But on-demand economy workers clearly don't have real control over what they're paid, as evidenced by recent ride-hail driver strikes in Los Angeles after rates were suddenly slashed.
A solution could be the widespread adoption of "portable benefits."
On-demand economy workers would earn a per-transaction fee that gets put into an account they could carry from job to job, redeemable for benefits like health insurance.
Each company's contribution would thus be proportional to the amount of work performed.
Portable benefits bills have been introduced in several states, like Washington, and at the federal level in 2017 by Rep. Suzan DelBene (D-Wash.) and Sen. Mark Warner (D-Va.).
The pros: This would provide on-demand economy workers with many of the rewards of employment without actually having to be employed. Plus, while not directly impacting compensation, it could reduce the costly variability of health-care expenses.
The cons: Some workers might prefer to receive those per-transaction fees directly, or companies might use such fees as a pretext to lower take-home pay. Plus, it might not always be applicable to those working part-time, or might effectively force those people to work longer hours.
6. Who is in the on-demand economy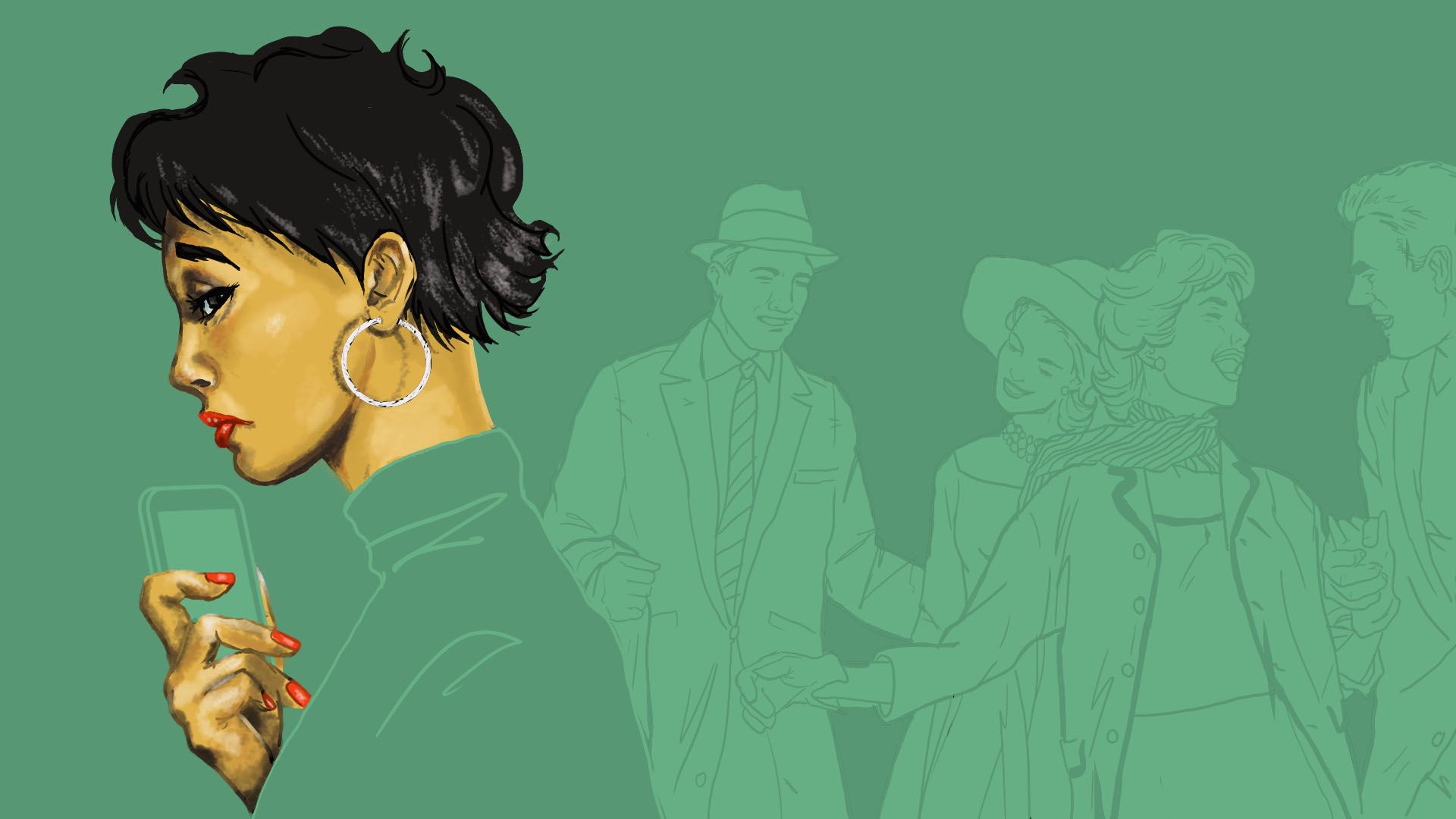 There are three broad groups of on-demand economy workers, according to Alexandrea Ravenelle, who interviewed some 80 workers for her book, Hustle and Gig: Struggling and Surviving in the Sharing Economy.
Strugglers, down on their luck; perhaps they find themselves unable to put their expensive college degrees to use.
Strivers, supplementing their salaries and trying to get one rung higher on the economic ladder.
Success Stories, who see entrepreneurial opportunity.
What they're saying: For Mark Ferguson, delivering food orders for DoorDash was a means to an end shortly after getting separated and needing extra cash —but he tells Axios it's "not a career" and "there's no ladder to climb."
"On one hand, I do kind of enjoy the change of pace from the typical email and spreadsheets and the 3pm marketing meeting... [But] if you think this is a full-time job and you can make it -- you're fooling yourself. These platforms are here to make money and they will find out the absolute bottom before workers don't show up."
The bottom line: "Even though it's marketed as the height of advancement and app-driven modernity," writes Ravenelle, "for many, gig work is what happens when there are no other options."
Go deeper: Tales from a DoorDasher
7. Poll: Public perception of on-demand workers
On-demand work is just as respected as its traditional counterpart, even if many on-demand workers feel shame, according to a SurveyMonkey poll conducted for Axios.
76% of respondents said that gig economy work was equally respectable or more respectable than traditional work.
67% said that gig economy workers work more or the same hours as traditional workers, but 48% believe they earn less.
8. Gig jobs are distorting economic data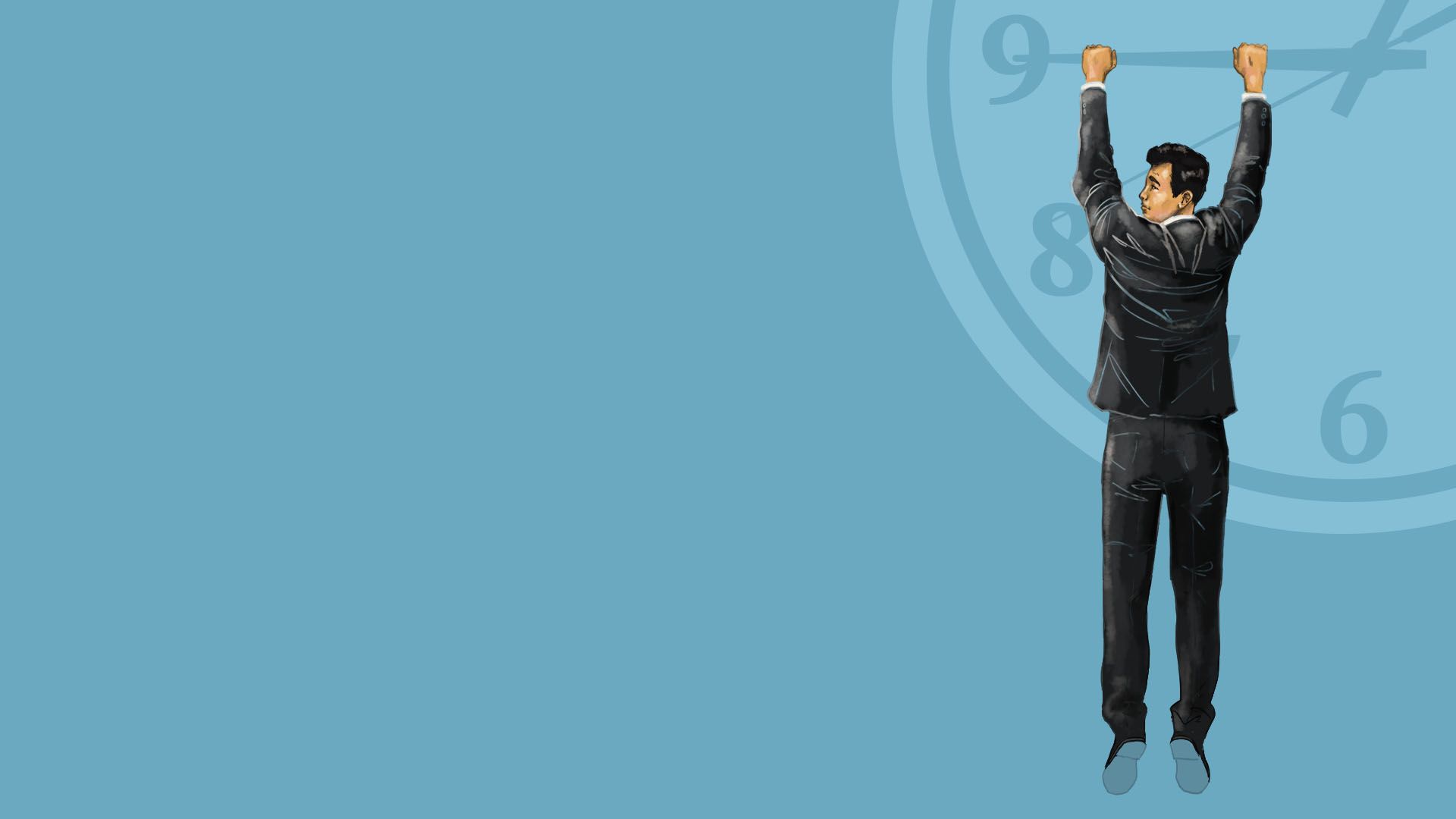 America's employment data is being skewed by the gig economy, according to a recent paper from the Dallas Federal Reserve.
There's been an increase in the number of people working as contractors who mistakenly report themselves as employed.
This includes those who should at best be considered underemployed, like the ride-hail driver who only has passengers in the backseat for 30 of his 40 hours in the car.
The bottom line: Government economists haven't kept up with the changing nature of work, which can play havoc with employment statistics. It also could help explain why America's low unemployment rate hasn't been married to significant inflation or faster wage growth.
9. 1 fun thing: Demanding tasks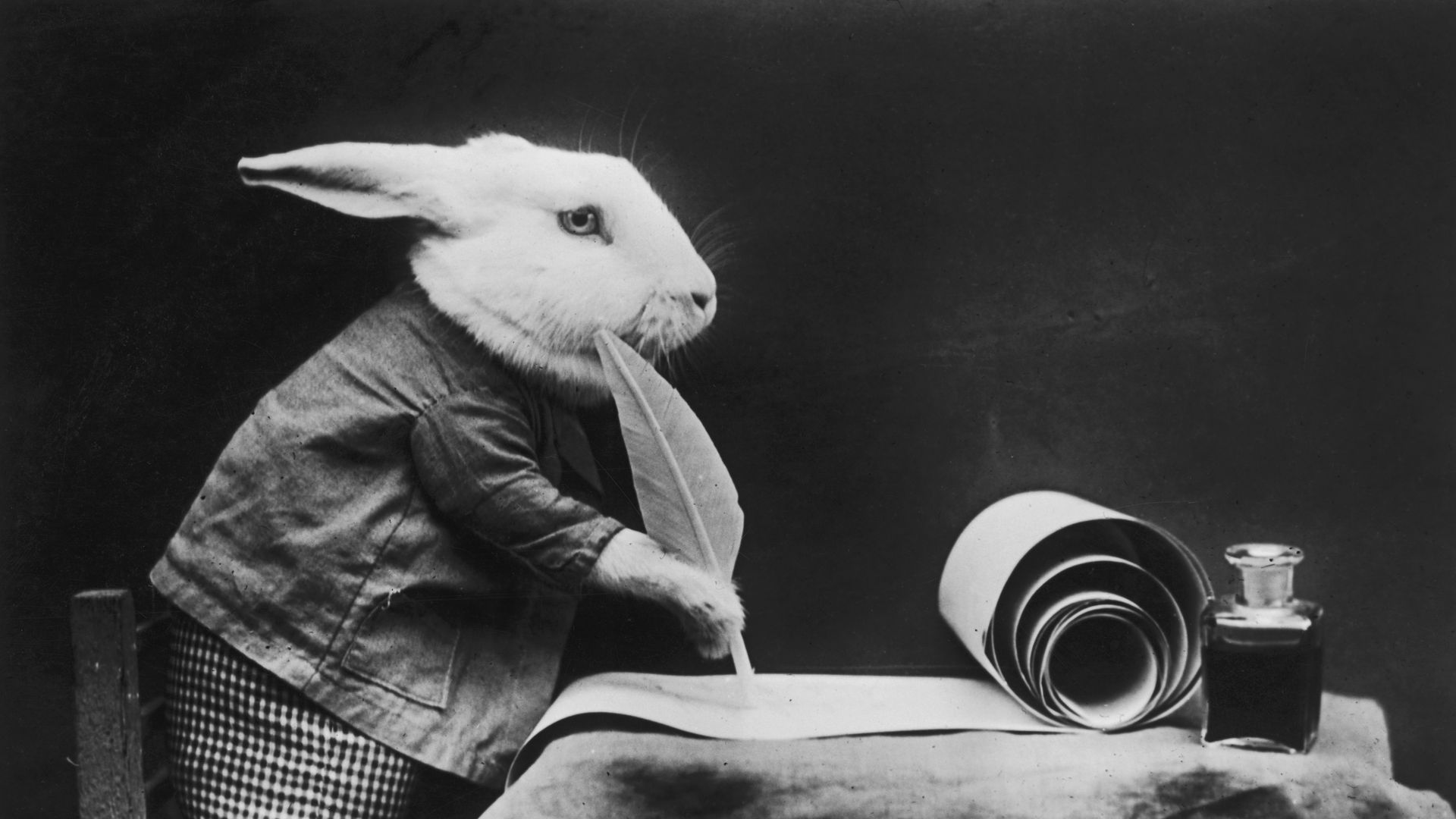 TaskRabbit is an on-demand platform that lets users request almost any sort of service, including putting together furniture made by IKEA (which bought TaskRabbit in 2017).
But some of the tasks are simply bizarre, according to a report from CNBC:
Impersonating a woman at that woman's own birthday party.
Steam cleaning a concert costume for "Weird Al" Yankovic.
Distracting a five-pound Chihuahua for two hours while its owner worked nearby.
Cleaning an apartment in which a "show pig" kept running around and making a mess.