Axios AM Deep Dive
April 30, 2023
This weekend's White House Correspondents' Association dinner and parties were back like they haven't been since before COVID. As a Sunday treat, this Deep Dive takes you inside the festivities.
Smart Brevity™ count: 991 words ... 3½ mins.
1 big thing: Free press in dinner spotlight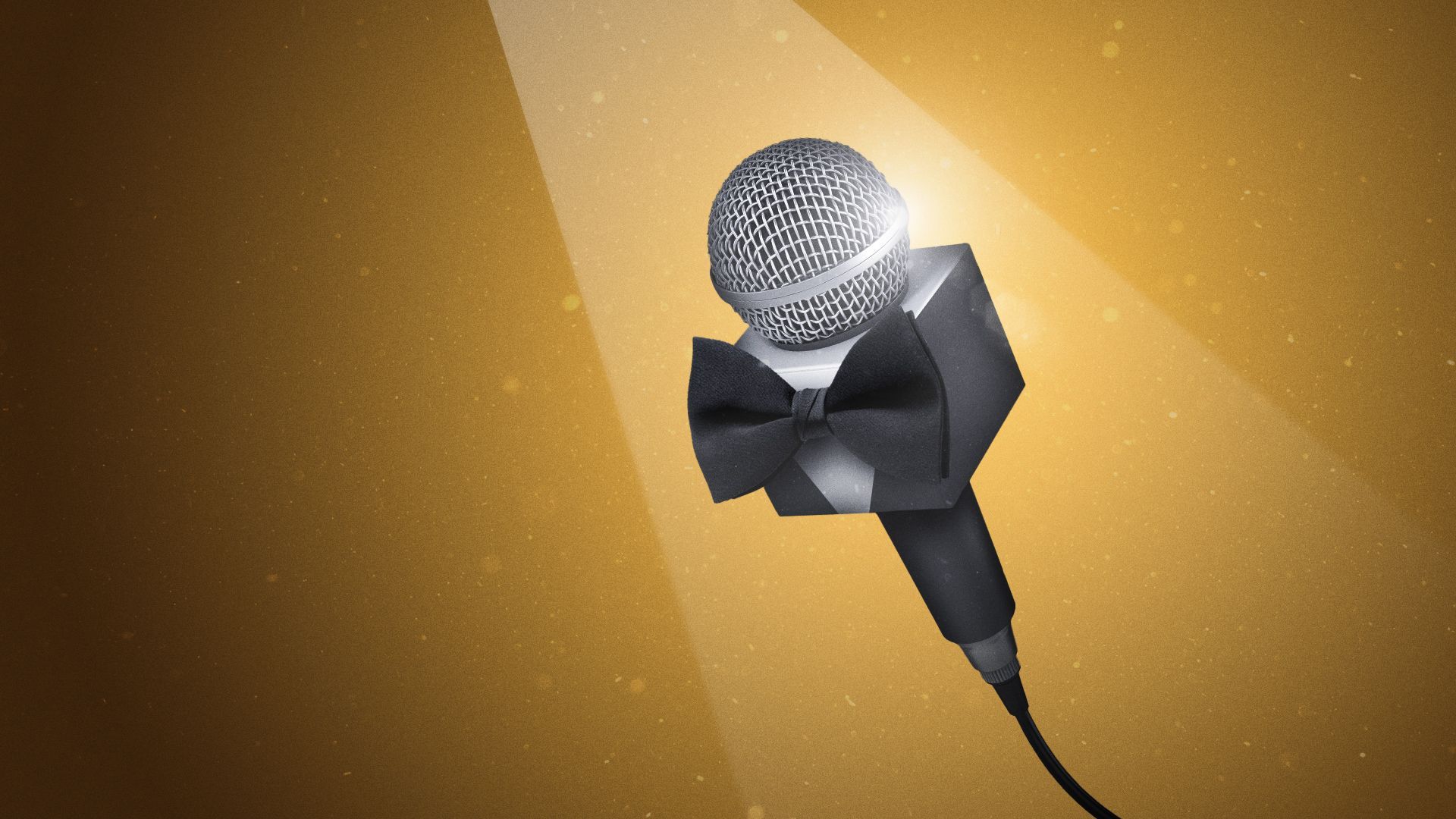 For all the jokes and parties, this year's White House Correspondents' Association dinner highlighted the importance of a free press and local journalism — and shined a light on threats journalists face around the world.
President Biden said as he opened his remarks to the black-tie audience of 2,600: "Jill, Kamala, Doug and I, and members of our administration, are here to send a message to the country and quite frankly to the world: A free press is a pillar — maybe the pillar — of a free society. Not the enemy."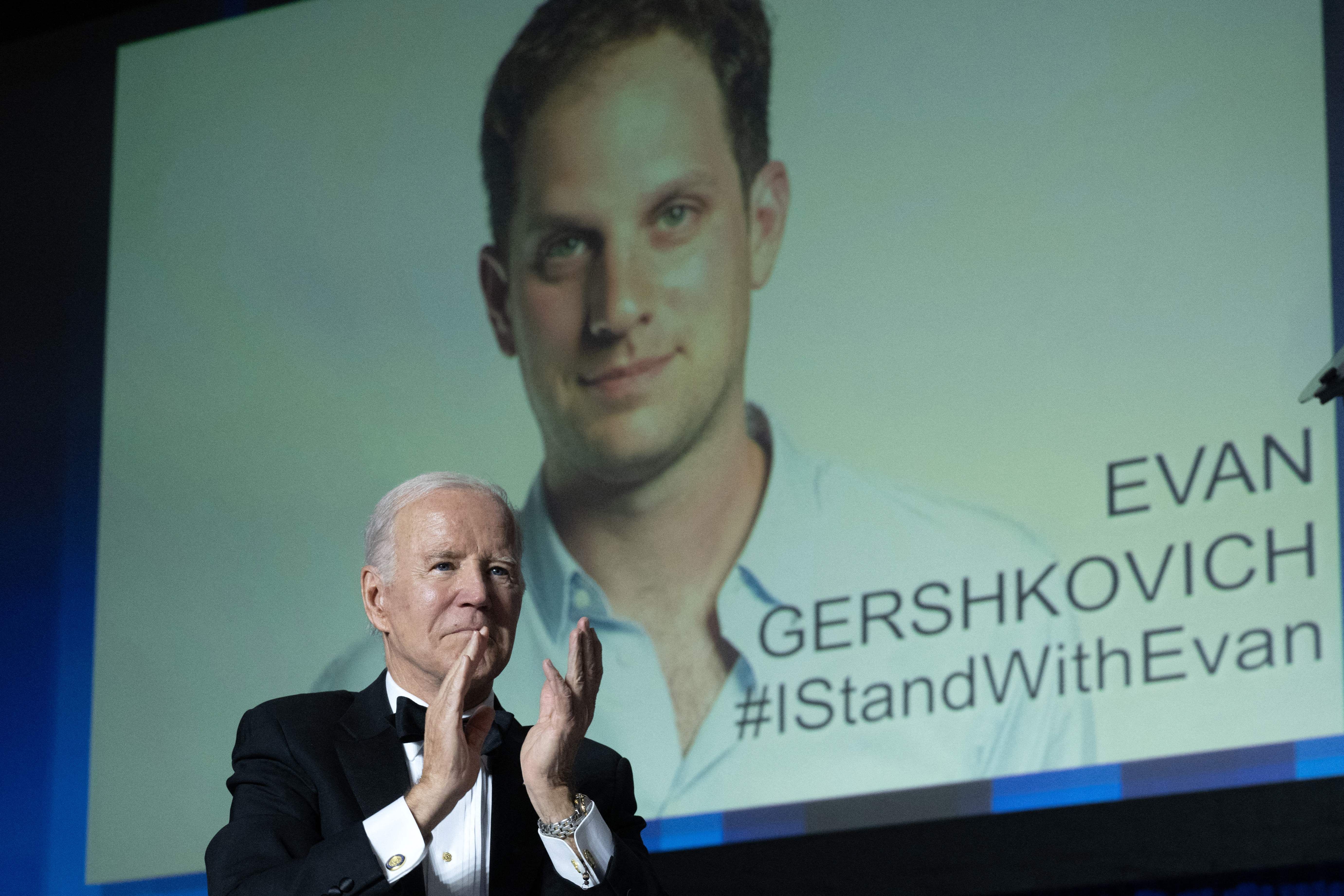 Before the dinner, Biden met with the family of Wall Street Journal reporter Evan Gershkovich, who is being held in Russia on charges of espionage.
Biden said Gershkovich's reporting displayed "absolute courage," and that the U.S. is "working every day to secure his release."
Biden also saluted Austin Tice, a journalist detained in Syria for more than a decade; Paul Whelan, an American held in Russia; and others detained in Iran, Venezuela and China.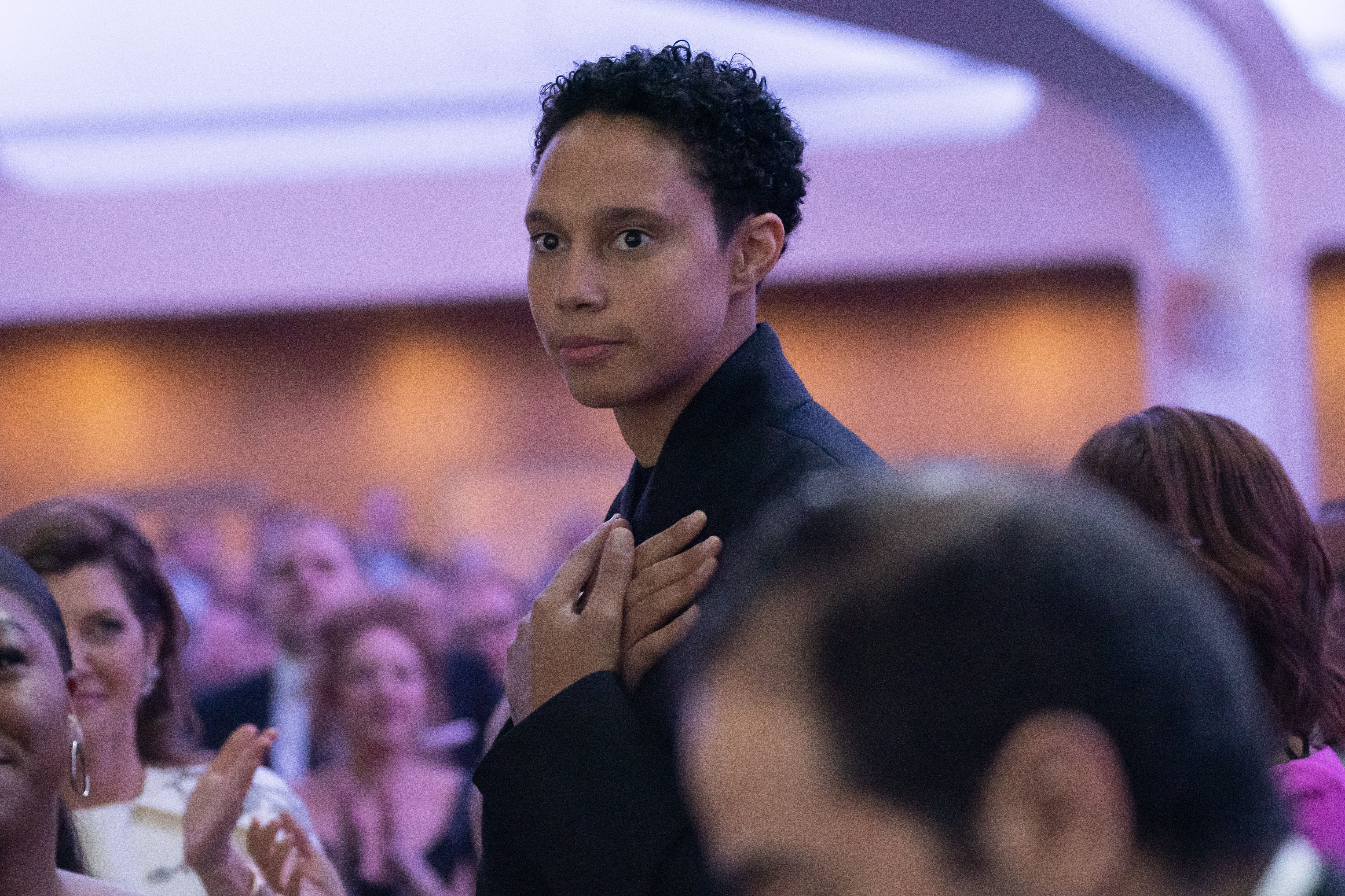 Brittney Griner, the WNBA star freed from Russia, met with Biden before attending the dinner.
2. 📷 Inside the dinner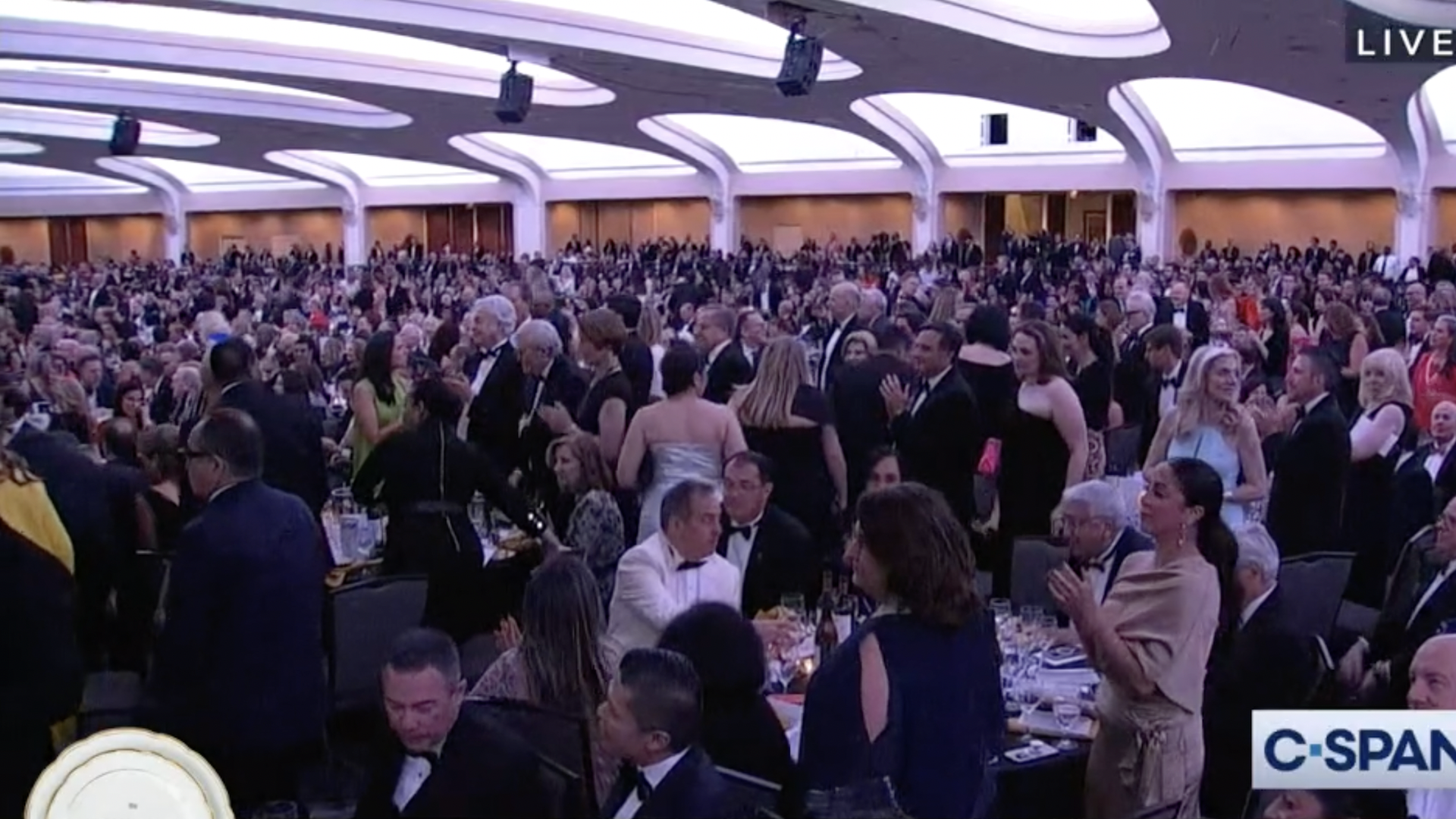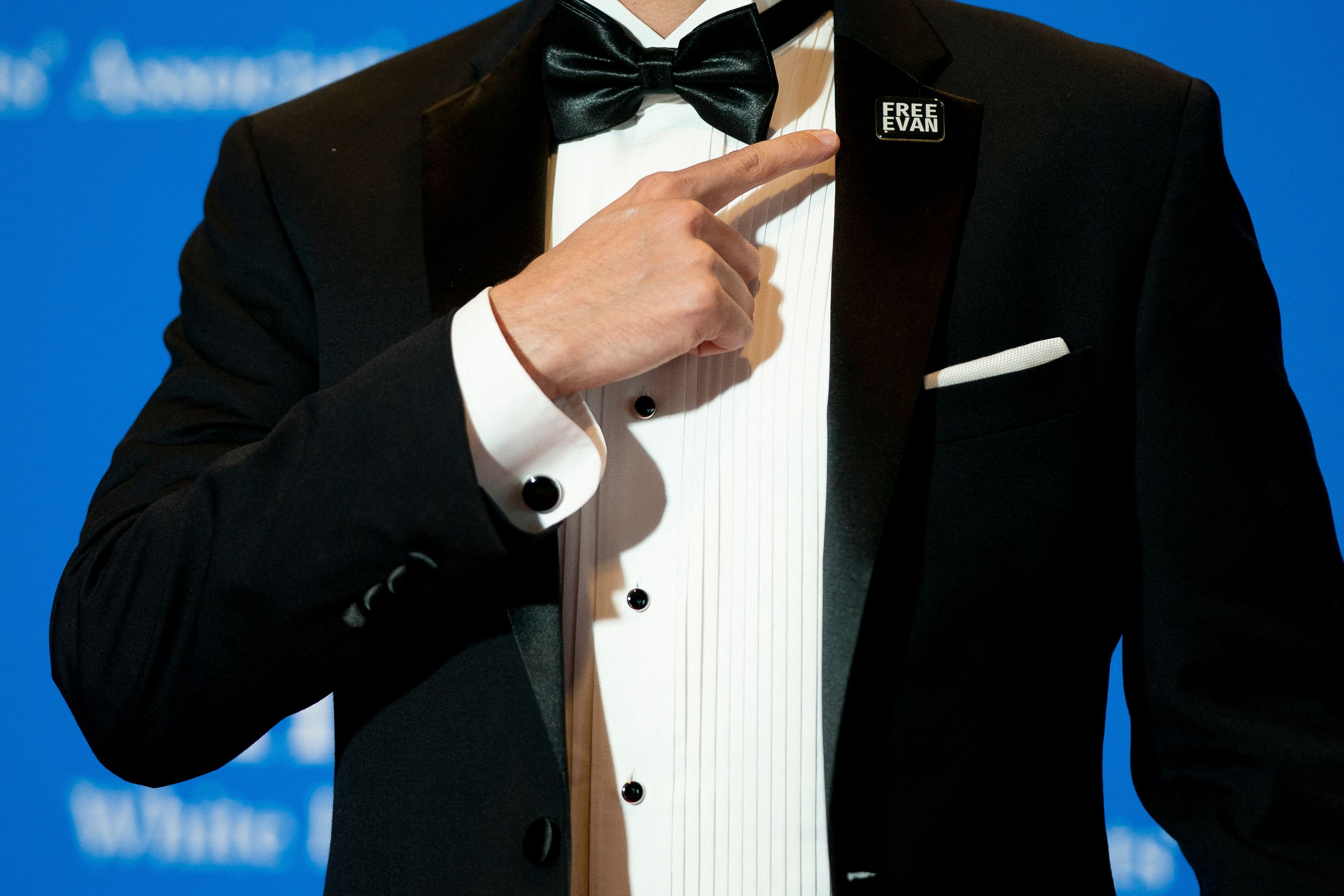 Above: A journalist wears a "Free Evan" pin.
Below: Actors Rebecca Romijn and Jerry O'Connell.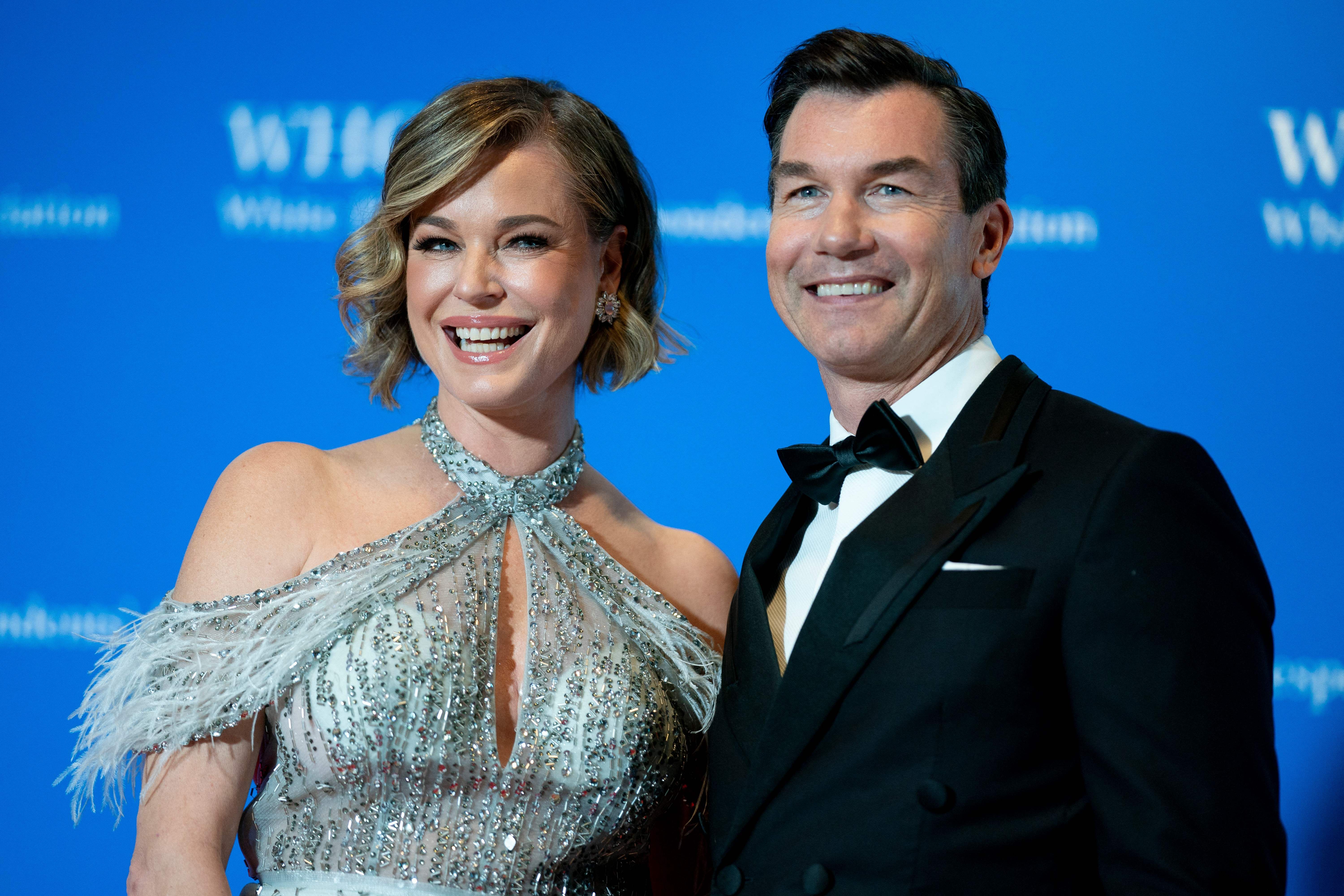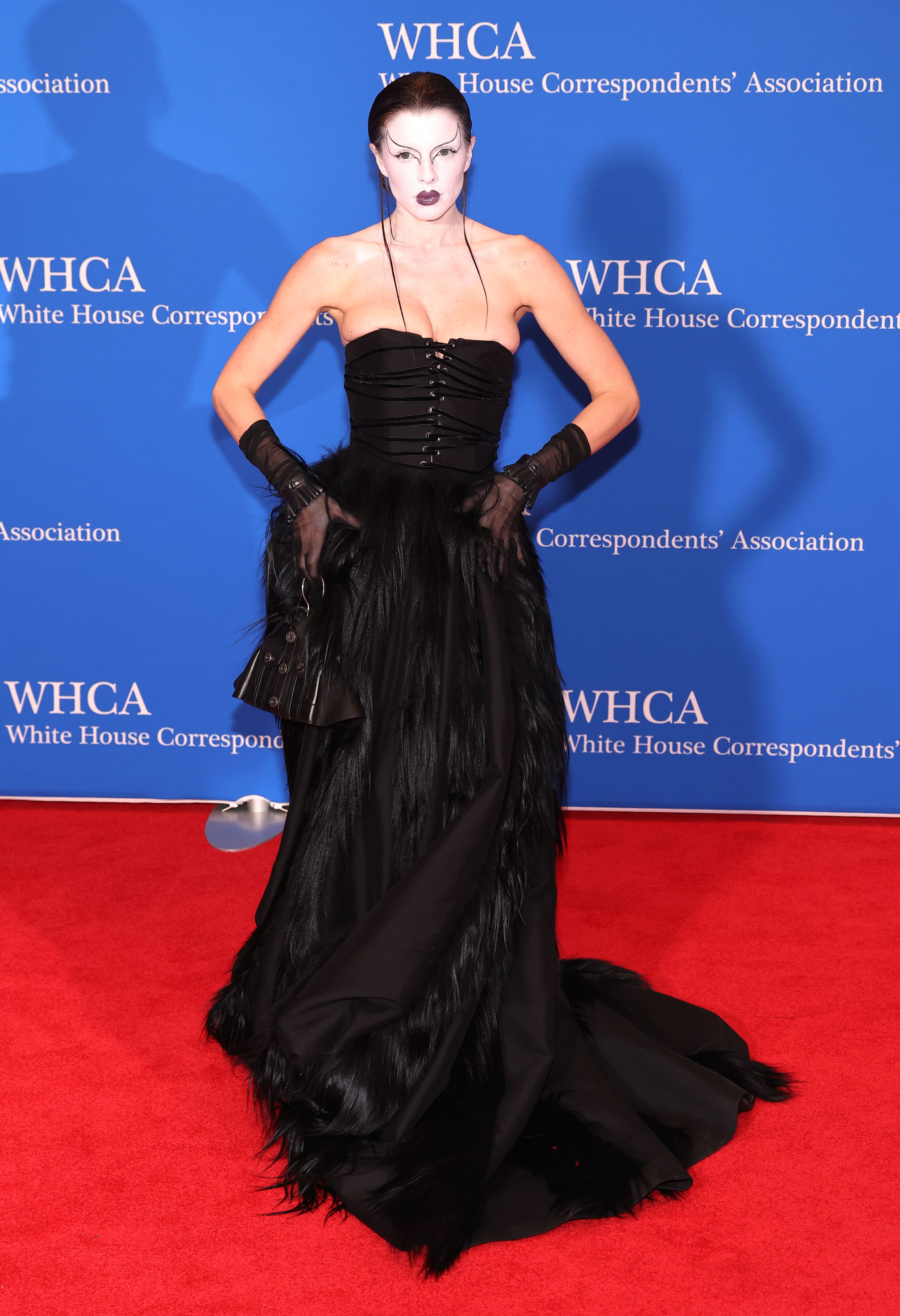 Above: Actress Julia Fox.
Below: John Legend and Chrissy Teigen.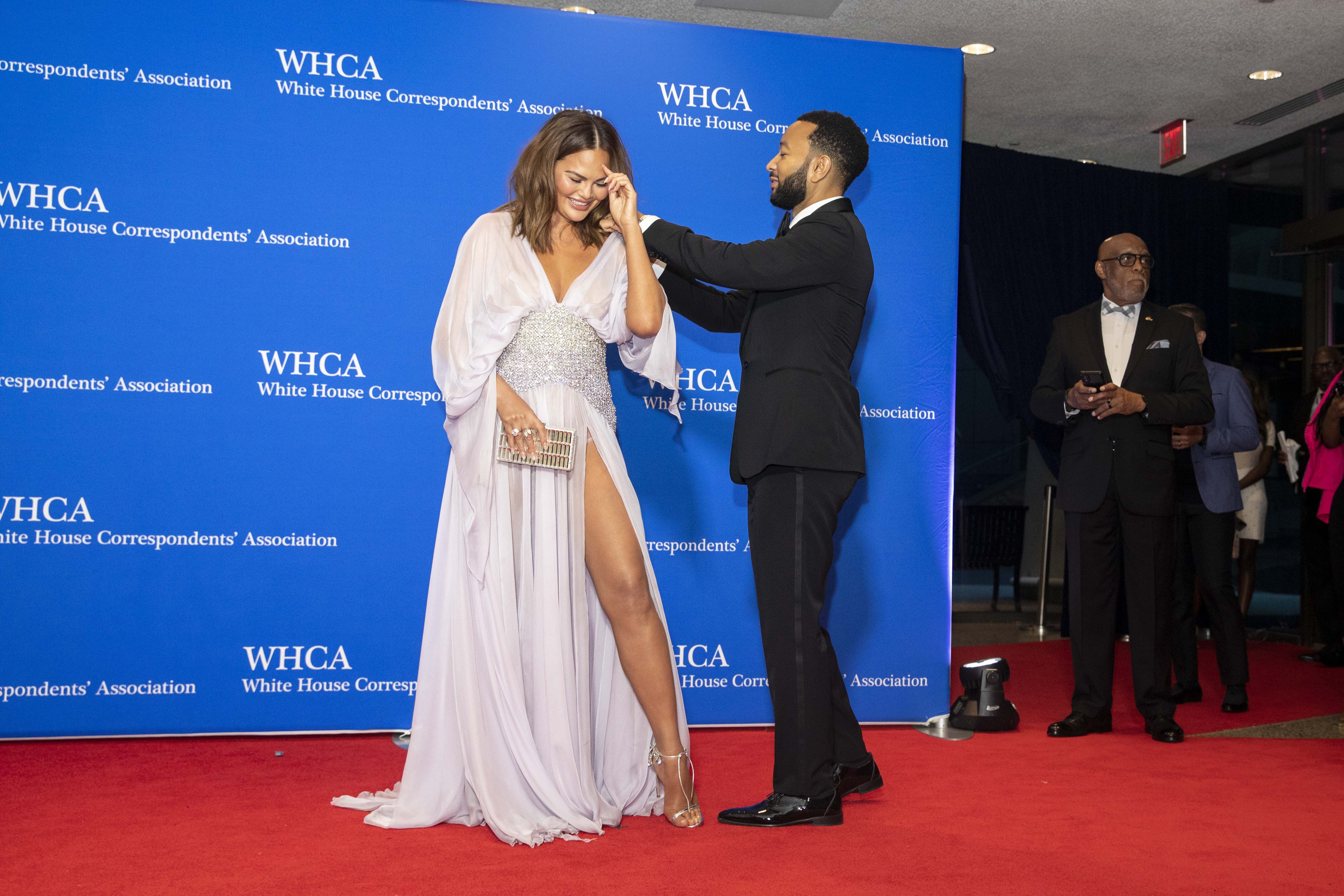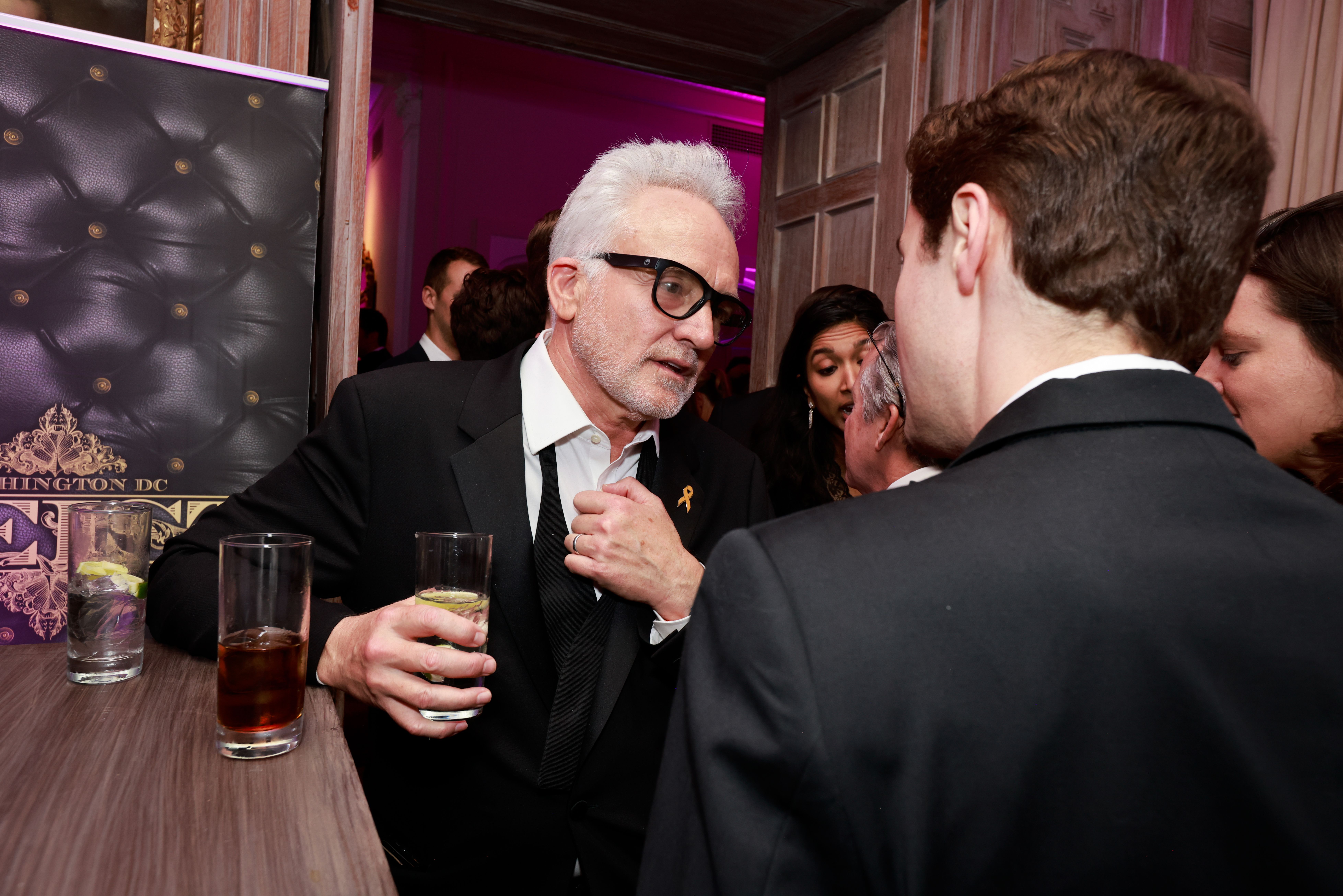 Above: Actor Bradley Whitford at the CBS after-party at the French ambassador's residence.
3. 🍿 Zingers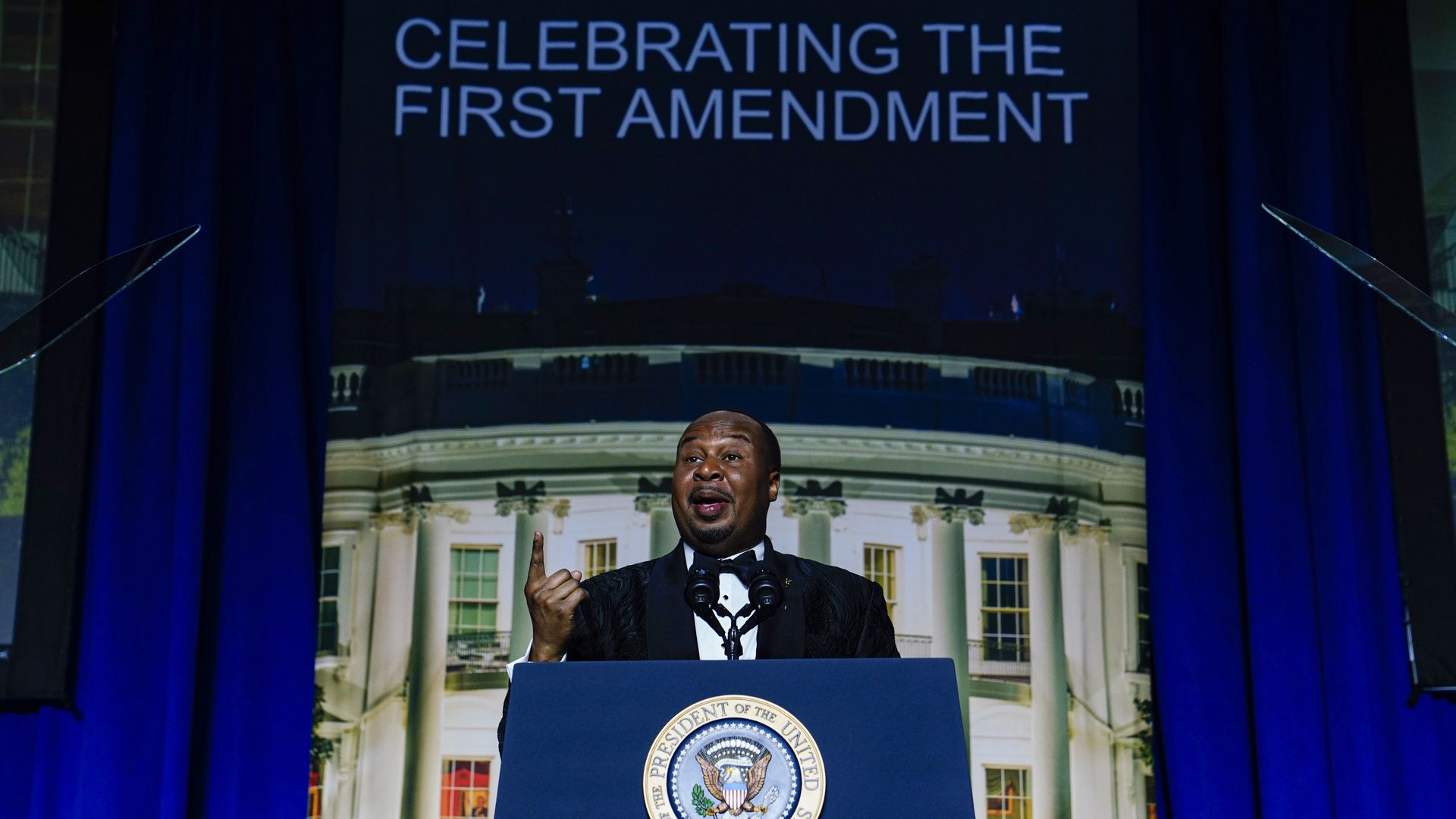 President Biden (full remarks here):
"In many ways, this dinner sums up my first years in office: I'll talk for 10 minutes, take zero questions and cheerfully walk away."
"Call me old. I call it being 'seasoned.' You say I'm ancient. I say I'm wise. You say I'm over the hill. Don Lemon would say that's a man in his prime."
"I want everybody to have fun tonight — but please be safe. If you find yourself disoriented or confused, either you're drunk ... or Marjorie Taylor Greene."
"I had a lot of Ron DeSantis jokes ready — but Mickey Mouse beat me to it."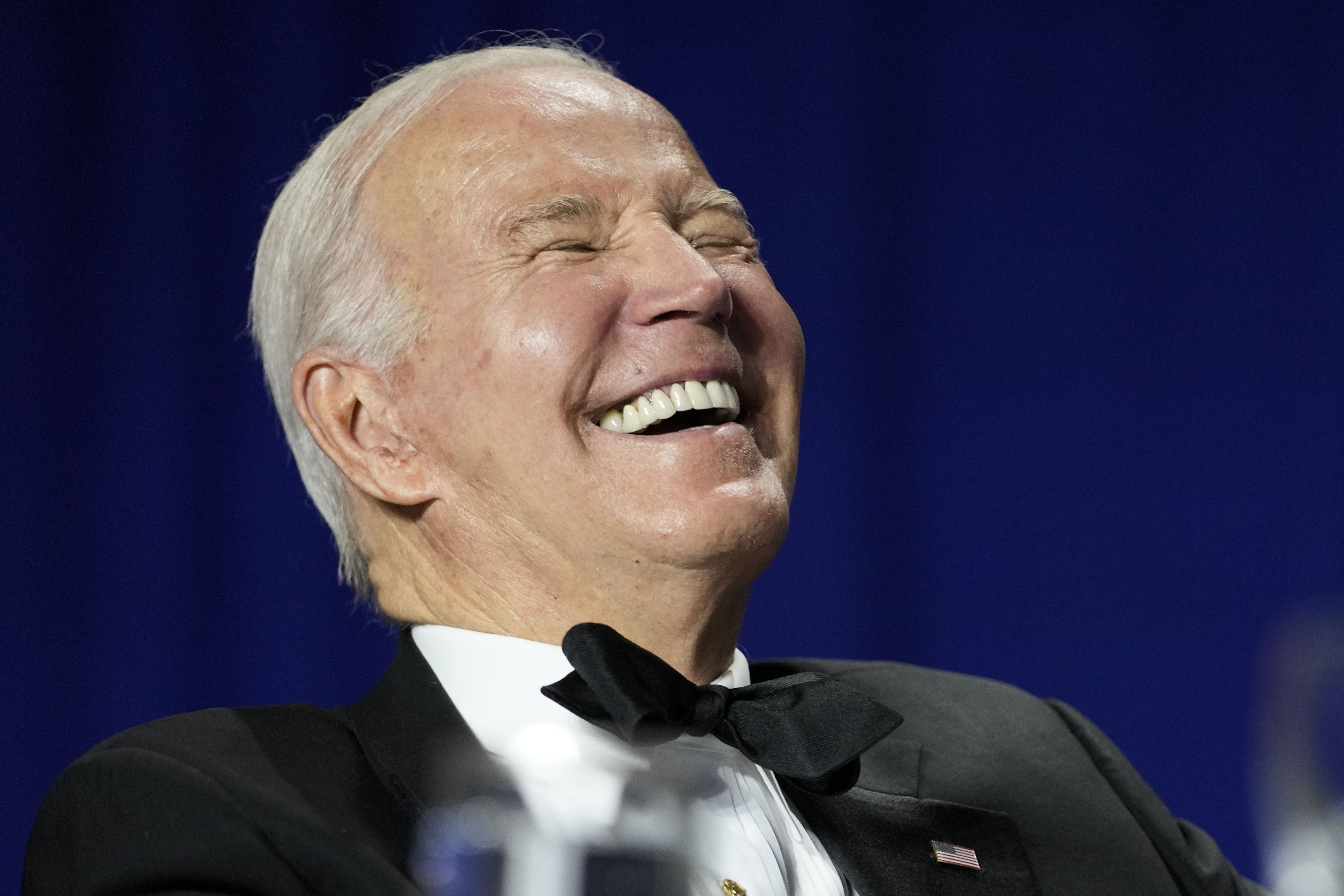 Roy Wood Jr. of "The Daily Show" (full remarks here):
"Ya'll look good, you're dressed nice, you got the nice threads on, you got the jewelry glistening. Looks like everybody got a piece of that settlement money from Fox News."
"To Tucker's staff, I want you to know I know what you're feeling. I work at 'The Daily Show' — so I, too, have been blindsided by the sudden departure of the host of a fake news program."
"Mr. President, I think you left some of your classified documents up here. Don't give them to him, I'll put them in a safe place. He don't know where to keep them."
"Keeping up with Trump scandals is like watching 'Star Wars' movies: You've got to watch the third one to understand the first one. Then you can't miss the second one because it's got Easter eggs for the fifth one. Donald Trump is the only politician whose scandals got spinoffs on Disney Plus."
"Just when you think of everything you could buy on earth, billionaires come up with a new thing. Ya'll buy space rockets, you bought Twitter, this man bought a Supreme Court justice. Do you understand how rich you have to buy a Supreme — a black one on top of that?! There's only two in stock."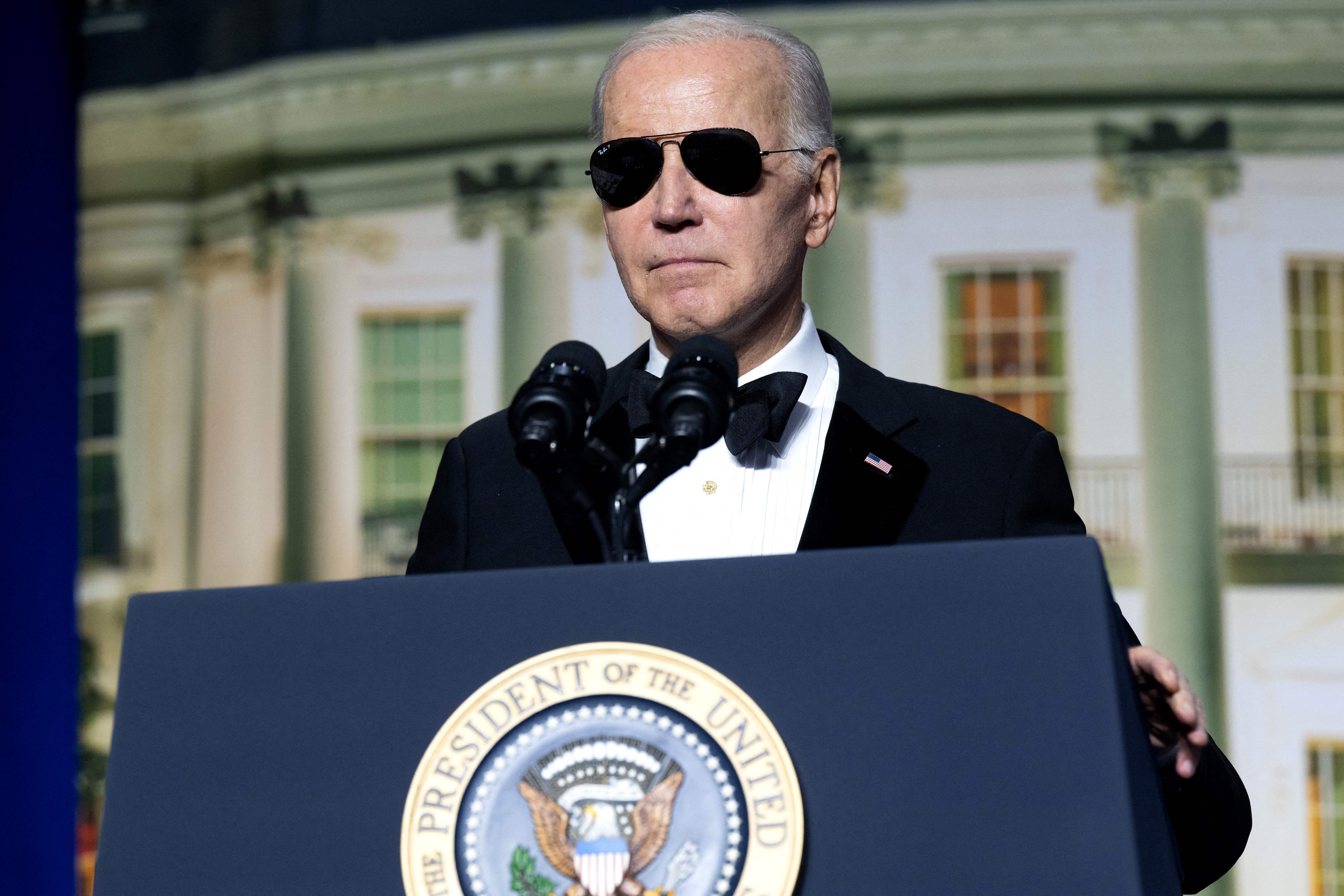 4. 🎸 Party report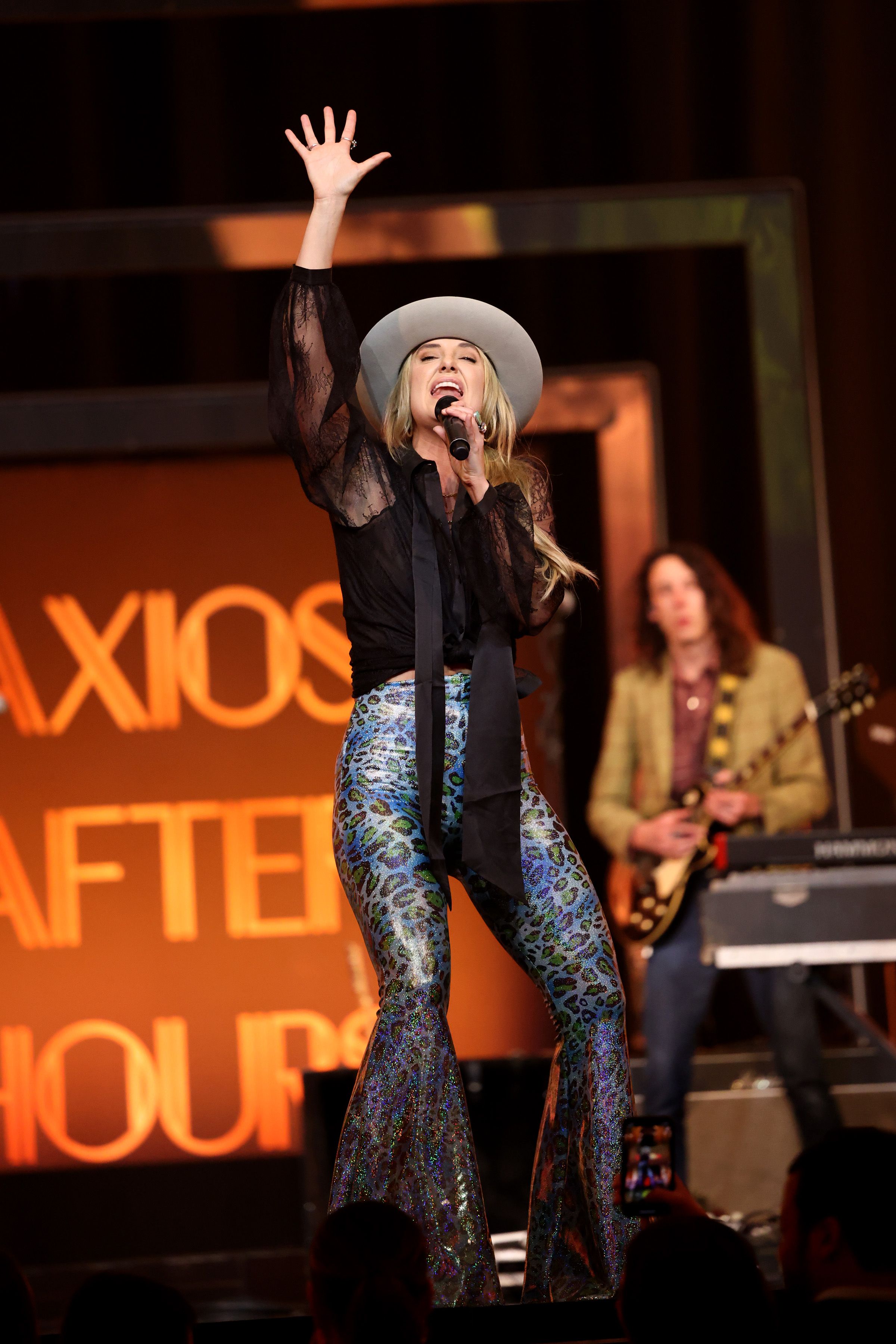 Lainey Wilson, one of the hottest rising stars in country, was the surprise headliner at Axios After Hours Presented By Live Nation, at the National Building Museum.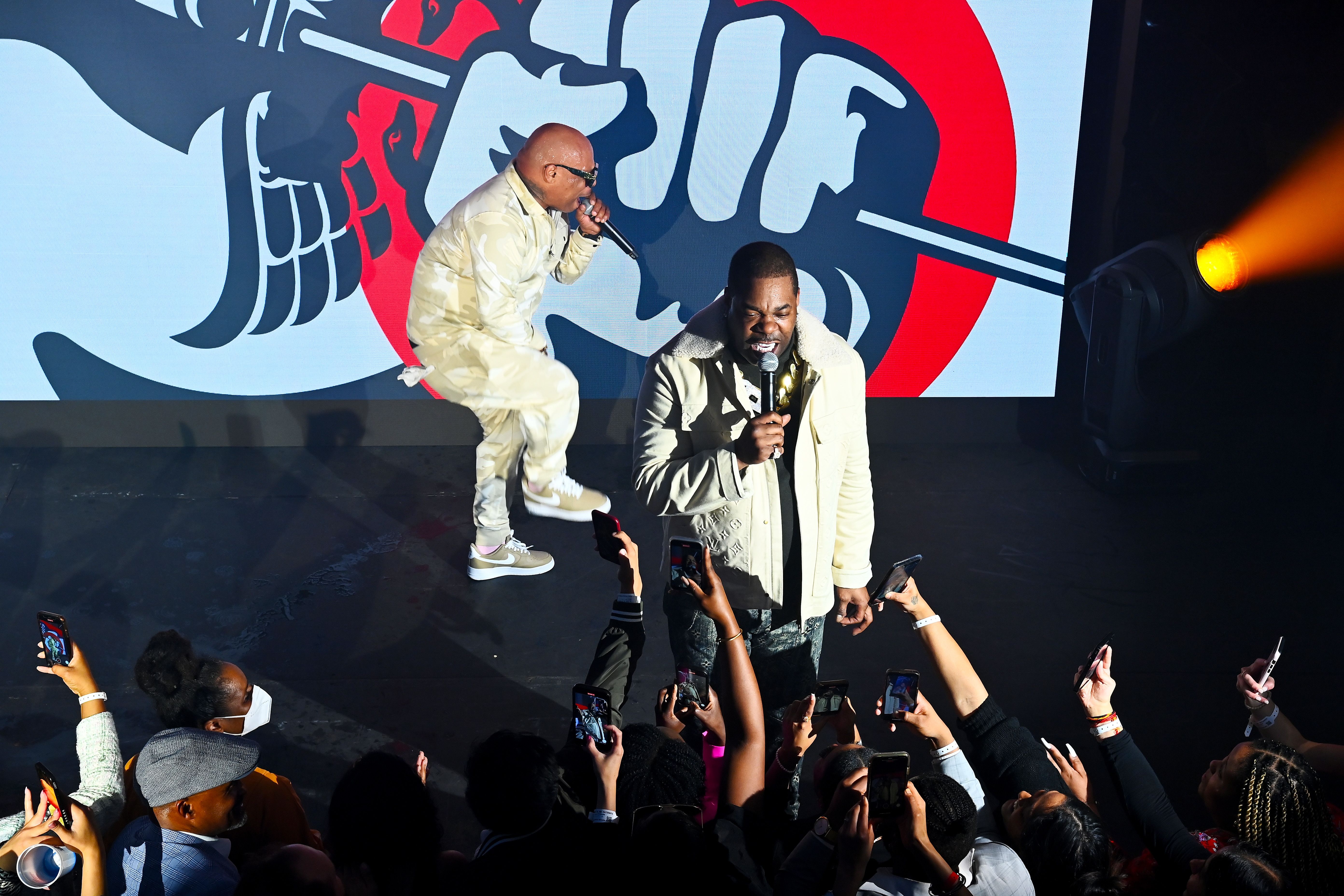 Busta Rhymes and Spliff Star perform during the Power to the Patients event in support of Healthcare Price Transparency, at Sequoia restaurant on the Georgetown waterfront.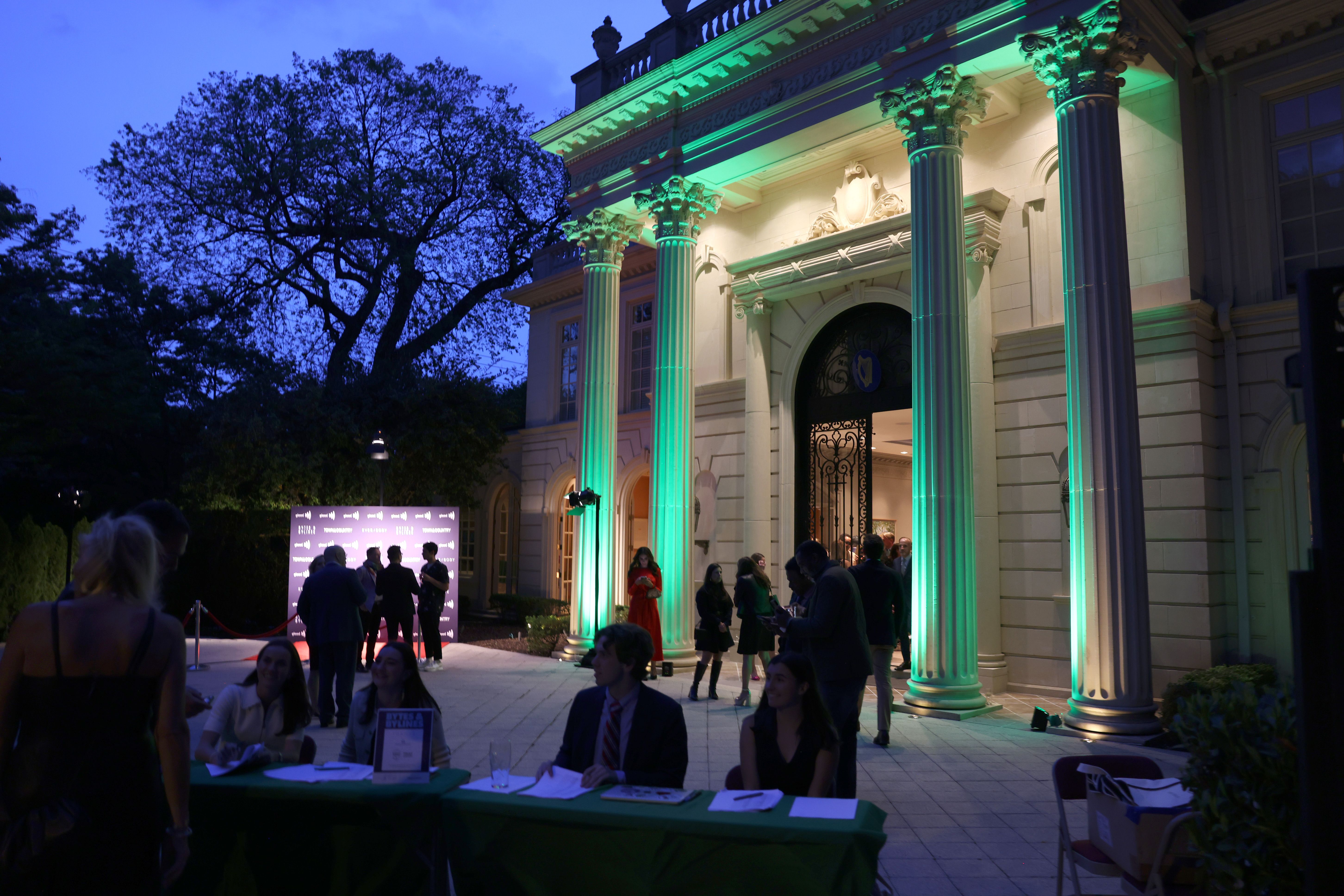 The Bytes & Bylines reception at the Embassy of Ireland.
5. 💐 Pregaming with the powerful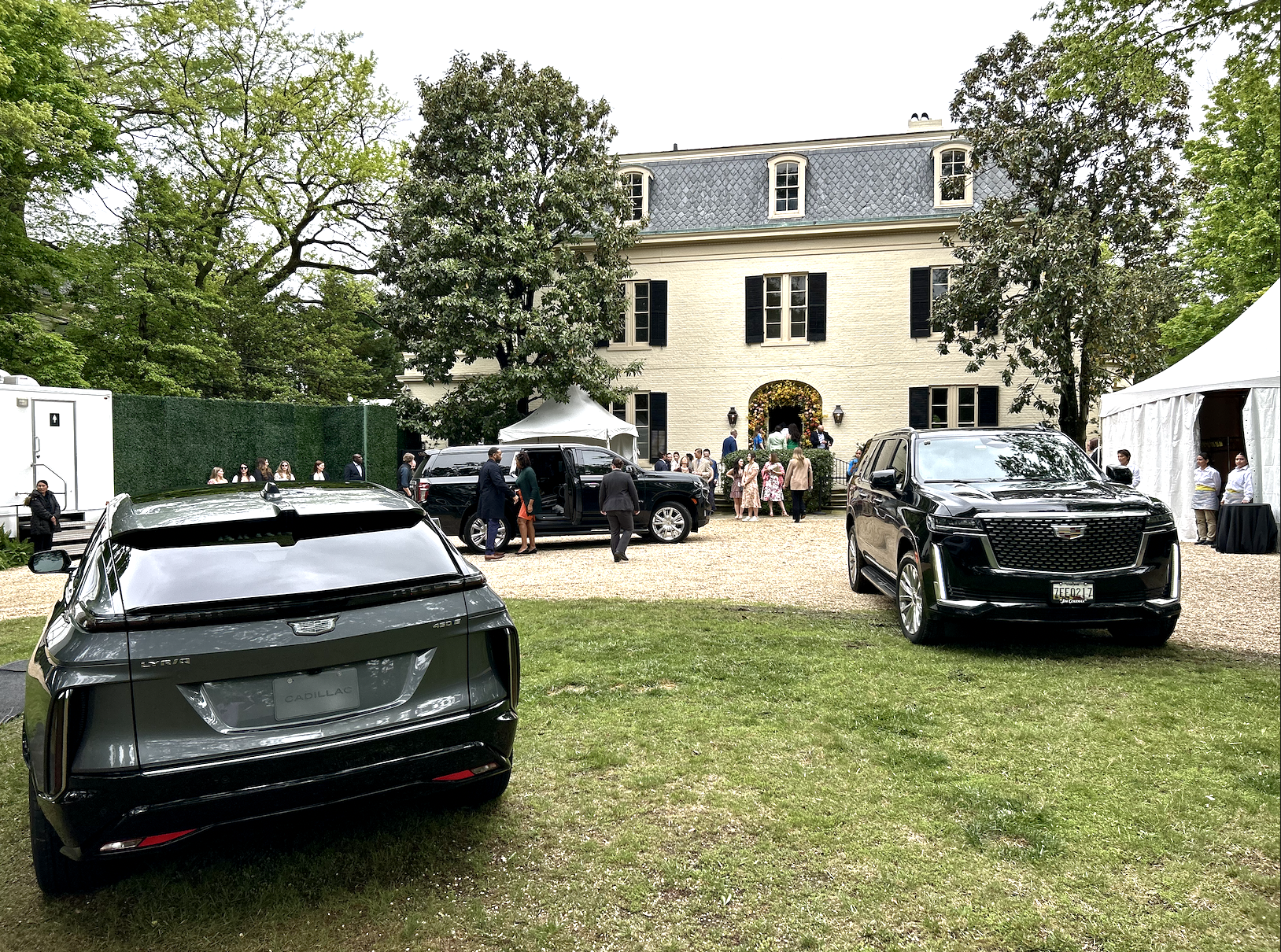 Overheard on the walkie-talkie: "I've got a governor coming in the side gate!"
Why it matters: It's par for the course at the White House Correspondents' Garden Brunch — the dinner's iconic pregame event, which this year drew Billie Eilish and Brittney Griner, Anthony Fauci and Secretary of State Tony Blinken.
The brunch, which marked its 30th edition, now has a logo, security, sponsors, a host committee, a historic venue, a press pen and — the pièce de résistance — protesters.
But before all the branding, it started casually and spontaneously in the backyard of Washington mega-connector Tammy Haddad, who remains the impresario of one of the weekend's hottest tickets.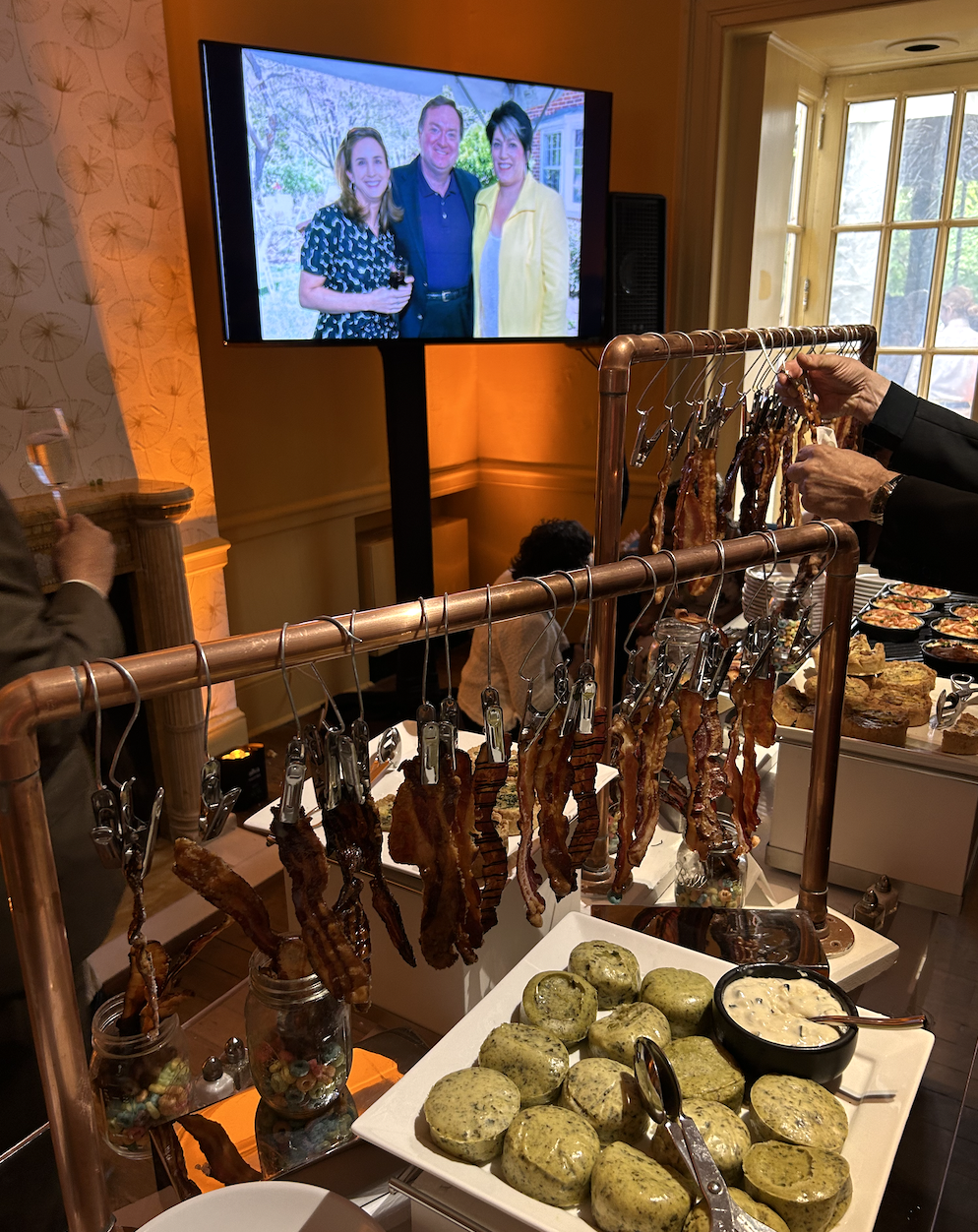 The backstory: Haddad, a veteran TV news producer, tells me the brunch "started in 1993 when I moved to New York for the 'Today' show from 'Larry King Live.' It was the only time all the political and media people I knew around the country came in for the weekend."
It was 25 people in her backyard — including Tim Russert and Barbra Streisand.
This year, the list was capped at 450 — including four governors.
6. 🇰🇷 1 for the road: South Korea state dinner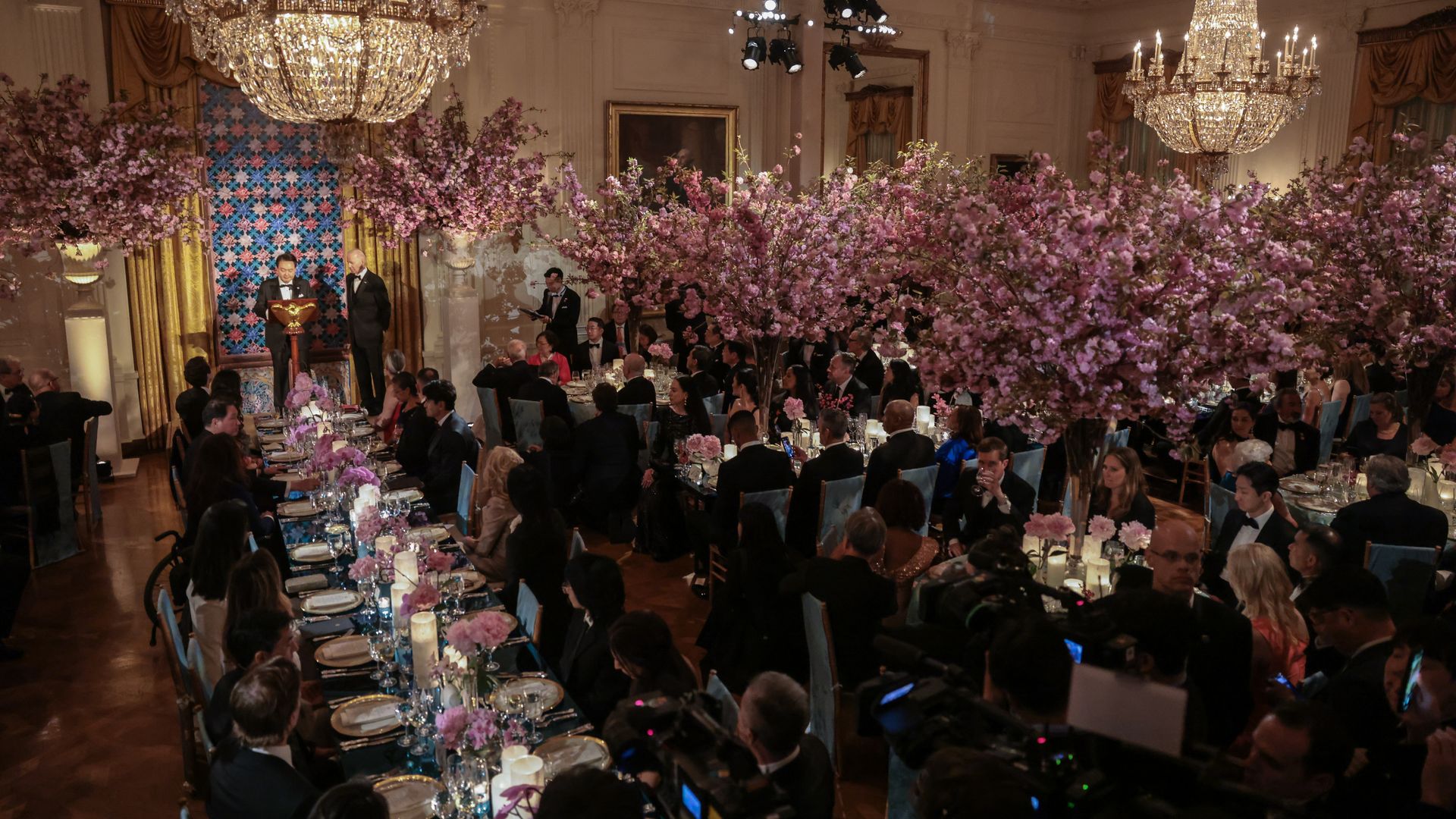 Getting a jump on the party weekend, President Biden hosted South Korean President Yoon Suk-yeol for a state dinner at the White House on Wednesday. The menu, prepared by Korean American guest chef Edward Lee:
Maryland crab cake with cabbage, kohlrabi, fennel and cucumber slaw, gochujang vinaigrette.
Yellow squash soup with cured strawberries, perilla leaf oil.
Braised beef short ribs with butter bean grits, sorghum-glazed carrots, pine nuts.
Banana split with lemon-bar ice cream, fresh berries, mint ginger snap cookie crumble, doenjang caramel.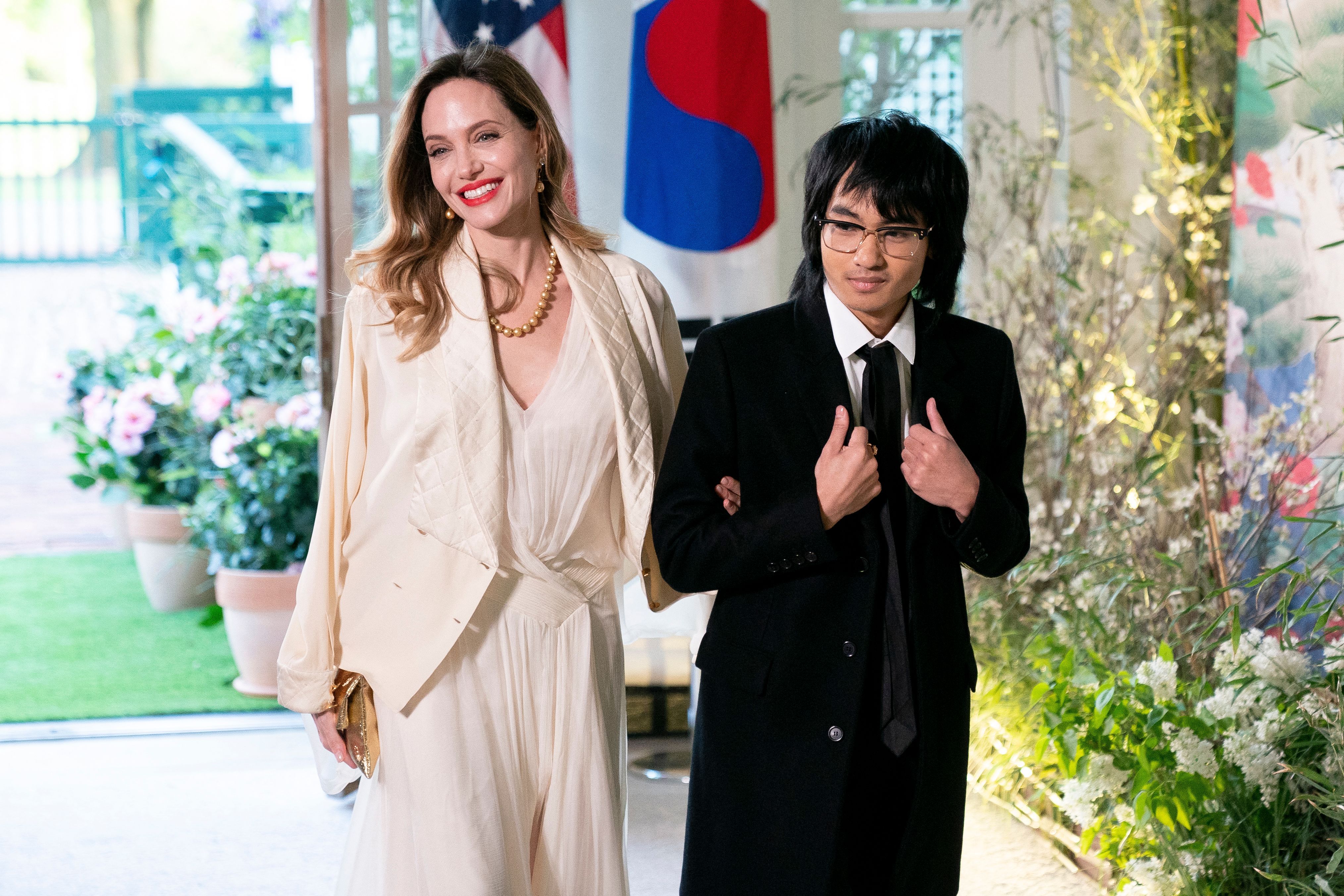 After the evening's entertainment from Lea Salonga, Norm Lewis and Jessica Vosk, President Yoon surprised the audience by singing a verse of one of his favorite songs, "American Pie."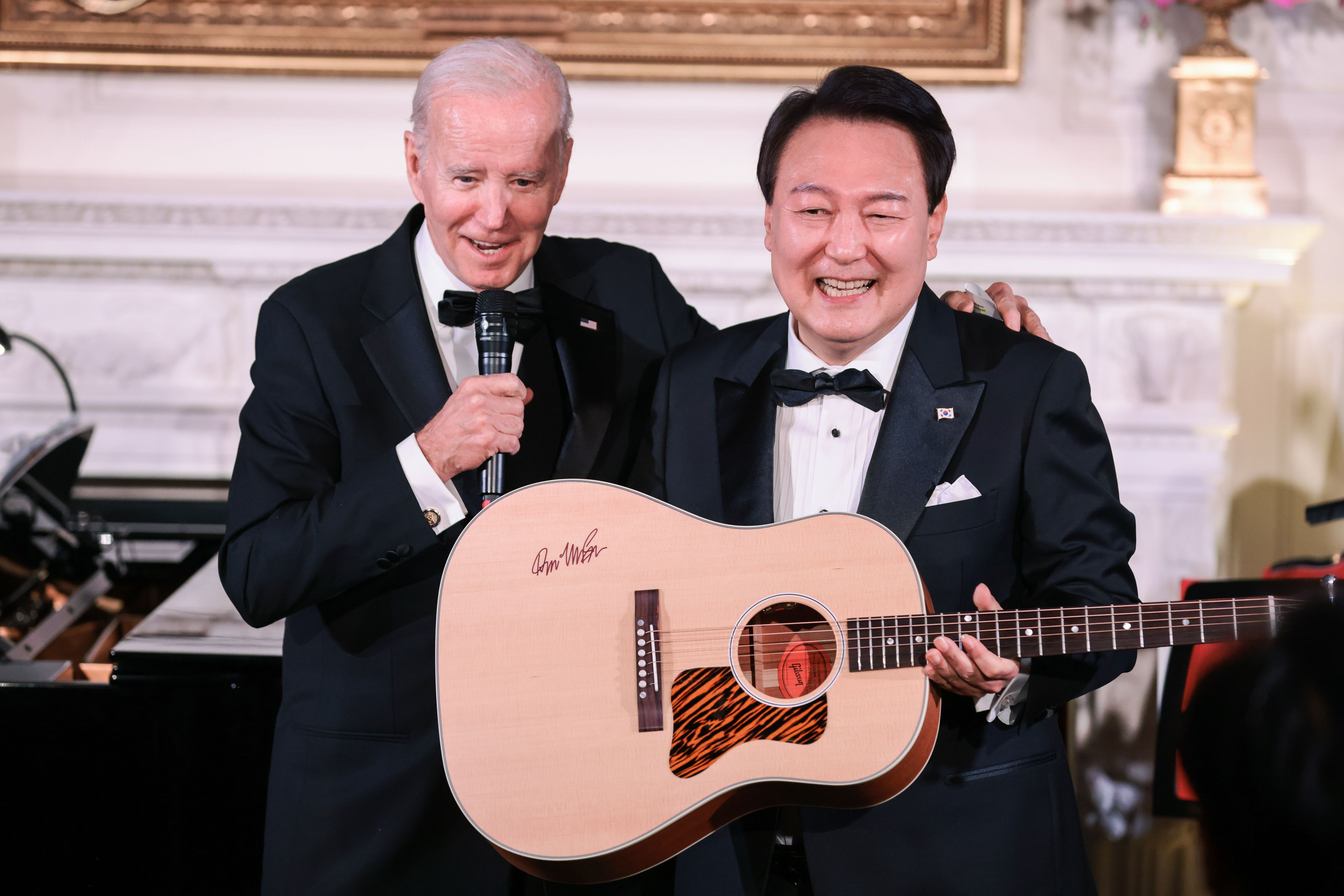 His host gave Yoon a guitar signed by Don McLean, who wrote the song.
Biden said: "I had no damn idea you could sing."
Special thanks to copy editor Kathie Bozanich, and to each of you for spending a bit of your Sunday with Axios!