Axios Crypto
March 16, 2023
Hello, hello! Another week has nearly passed. None of the blockchains are on fire yet! Will we make it?
Today's newsletter is 1,065 words, a 4-minute read.
🪣 1 big thing: Banking a crypto startup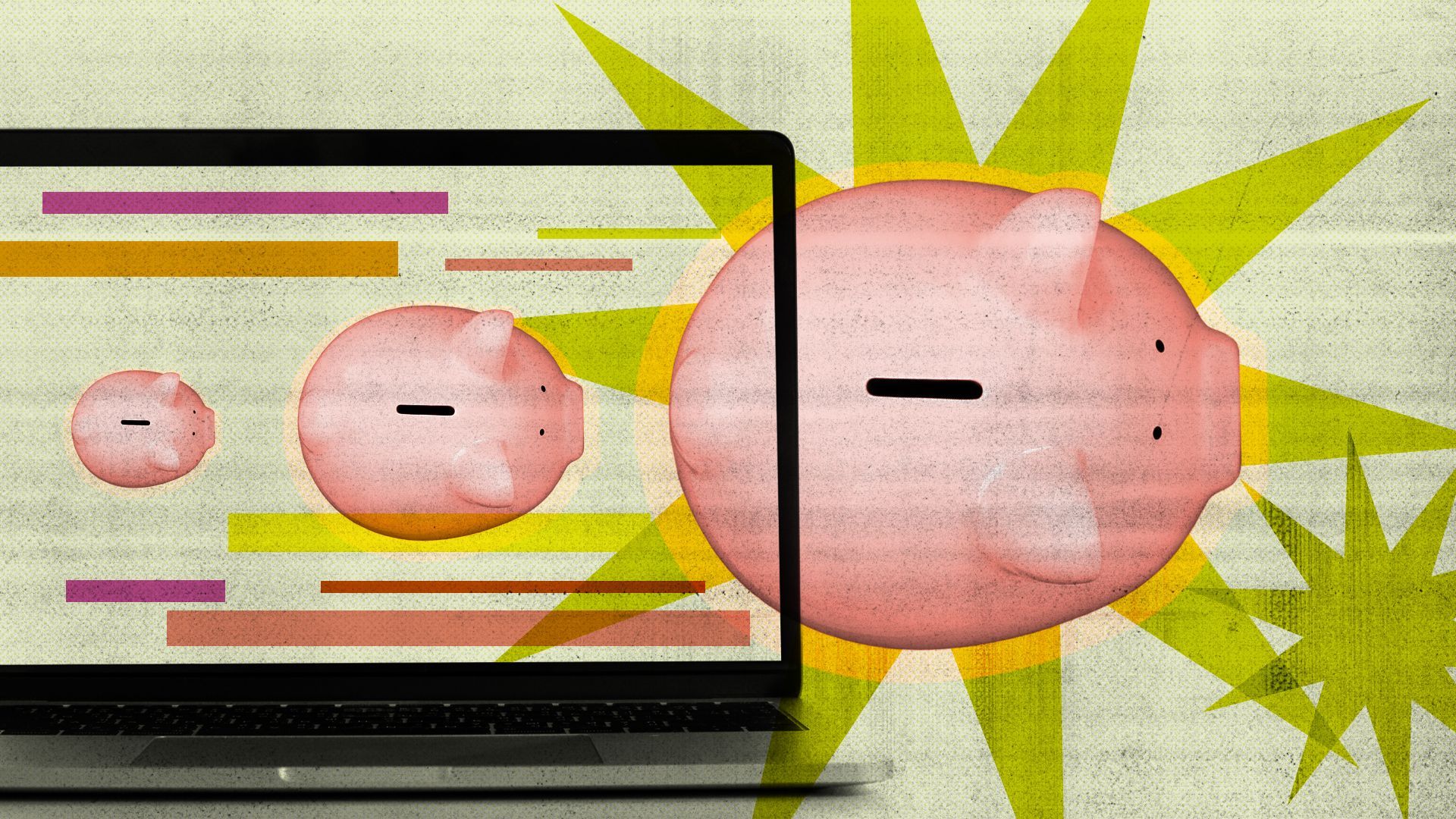 One has to wonder if it's hard to get basic banking services for a startup operating in the crypto space right now. Short answer: It depends, Brady writes.
Why it matters: Big, entrenched industries that operate at the pleasure of government regulators have a tendency to overcorrect based on the actions of authorities, just to be sure they don't get in trouble.
If banks even suspect regulators take a dim view of crypto clients, that could put startups with actual dollar money in a position where they have no place to park it.
Due to the nature of how dollars work, if it's not parked somewhere, it largely can't be spent (shy of walking around with suitcases full of cash).
What they're saying: "Crypto founders have been having a harder time getting bank accounts. Crypto businesses have been having a harder time getting loans," Jake Brukhman, founder of CoinFund, a longstanding investment firm, tells Axios.
Brukhman said that a lot of founders he knows have been anxious about finding new banking relationships.
Be smart: After the fall of Silvergate, Signature and (to a lesser extent) Silicon Valley Bank, the big theme with crypto entrepreneurs is getting redundancy. Have funds at multiple places so if one goes down or gets shut down, the company can still pay rent and make payroll.
Yes, but: Folks aren't panicked. They're just... worried.
Details: Some startup founders tell us that it's been fine, and others noted that they've had problems. Josh Fraser, co-founder of Origin Protocol, said they used to have several banks. Now his company's down to one.
Previously, one of them was Metropolitan Commercial Bank, which announced it was fully exiting the crypto vertical earlier this year, which at the time accounted for just 6% of its total deposits.
"MCB officially fired all their crypto customers in January, but started making our lives really difficult toward the end of last year," Fraser tells Axios.
The bank started scrutinizing every transaction Origin made, he said.
Various investors suggested start-up friendly banks and fintech companies. One option is Mercury.
"We can't open an account for every crypto company but there are some we can," Nic Corpora, a Mercury spokesperson, tells Axios. Certain kinds of businesses, such as exchanges and custodians, don't work for them, however.
"We're committed to serving crypto startups really well for operational account use — depositing revenue, paying out business expenses and payroll," he said.
The intrigue: Some startups I spoke to had a very different answer that wouldn't be an option in other parts of the economy.
They keep their whole business on chain and bypass banks entirely. 😮
Editor's note: This article has been corrected to remove comments that were provided to Axios on the condition that the speaker not be named in the story.
📱 2. Charted: Phones on chain
It was apparently not lost on mobile users last weekend that access to money in a bank could be cut off at any time, Brady writes.
As the banking kerfuffle kicked in starting with Silvergate, consumers got interested in crypto apps a bit more once again, according to research by Apptopia, a mobile intelligence firm.
Of note: Apptopia staff emailed this morning to note that its crypto category approached 8% above March 1 yesterday.
📆 3. FedNow? No, not quite yet, but we now know when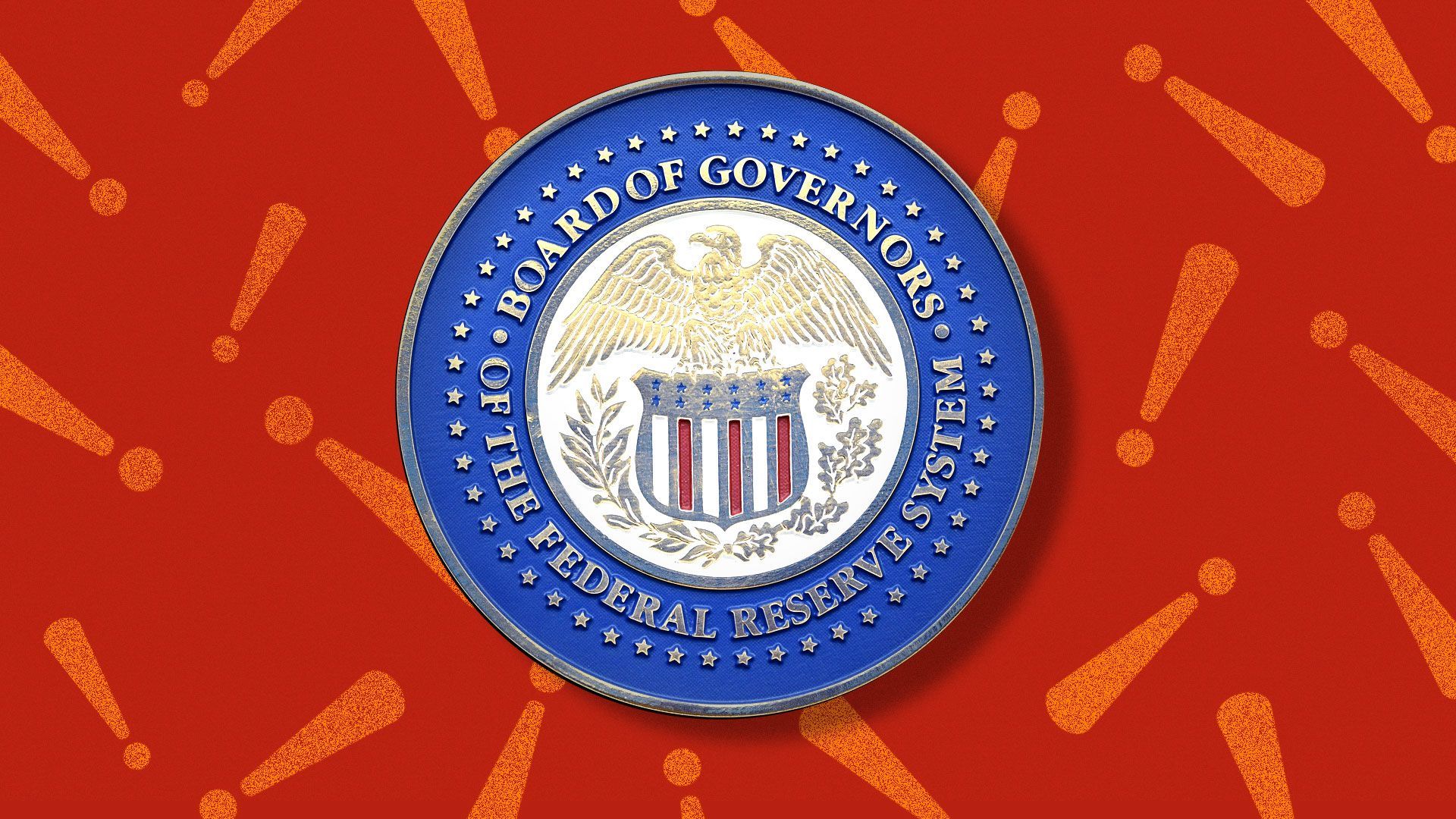 The Federal Reserve has been in the news a lot in recent days.
Its extraordinary move to backstop the banking system to stem the crisis (and, of course, what it all means for its next interest rate policy decision), has grabbed most of the headlines.
The latest: But there is other news from the central bank, unrelated to all that: the long-awaited payment system that Fed banks began developing in 2019 will launch in July, Axios Macro's Courtenay Brown writes.
Why it matters: Fed officials say the service, called FedNow, will let U.S. consumers and businesses send near-instant payments via their bank accounts, at any time.
Zoom in: How widespread FedNow ultimately becomes depends on adoption from banks. In a release, the Fed said "a diverse mix of financial institutions of all sizes" plan to begin using the service in July, though they did not specify which ones.
The U.S. Treasury will also opt in, opening the door for speedier government payments to consumers.
What they're saying: "The launch reflects an important milestone in the journey to help financial institutions serve customer needs for instant payments to better support nearly every aspect of our economy," Richmond Fed president Tom Barkin said in a statement.
The intrigue: The private sector has its own instant payment system, the Real-Time Payments network, operated by a consortium of banks. Zelle transactions, for instance, are cleared and settled on this network.
Last year, speaking at the fintech conference Money 20/20 in Las Vegas, where there were live demos of FedNow, Fed governor Christopher Waller said the service was "the public utility model, like the government stepping in with electricity and internet infrastructure in remote areas, with the same level of service."
What's next: Advocates of a central bank digital currency (CBDC) say adoption could, for one, facilitate faster payments. FedNow, at least domestically, may fill that gap — possibly removing a key part of the pitch for the U.S. to adopt a CBDC.
🦅 4. Catch up quick
🧑🏻‍🦱 FTX loaned more of its funds to SBF than all the other executives combined. (FTX release)
🚫 Signature Bank's prospective buyers have to agree to not accept crypto. (Reuters)
🌪 German and U.S. authorities close down crypto-mixer called ChipMixer. (Decrypt)
🚛 Fidelity opened its crypto services to everyone. (The Block)
Top coins
🥏 5. Culture hash: You won't guess who
Token Terminal is a website that uses publicly available data on chain to illuminate which projects are generating revenue and perhaps even profits, Brady writes.
In its most recent email newsletter, it dug into active users and found something that might surprise a lot of crypto denizens: Tron has the most.
And yet, it's got tons of users, most of which are likely outside the U.S.
By the numbers: Tron is the 14th-largest blockchain on CoinMarketCap, with a market capitalization of $6 billion.
Token Terminal's chart puts its daily active users above a million per day (but there are probably lots of bots in there). The blockchain earned over $70 million during the last 30 days.
Of note: Tron's blockchain has the most tether (USDT) of any other network.
This newsletter was edited by Pete Gannon and copy edited by Carolyn DiPaolo.
🐻 Hot tip from Brady: Go see "Cocaine Bear." It's like nothing else. —C & B