Axios Communicators
November 02, 2023
🍂Welcome back! I hope you all had a fun Halloween. This week, we are covering one spooky communications strategy. ...
📇 But first, a quick reminder to share job updates. Monthly Moves will hit inboxes tomorrow.
Today's newsletter is 1,766 words, a 6.5-minute read.
1 big thing: Carta starts a firestorm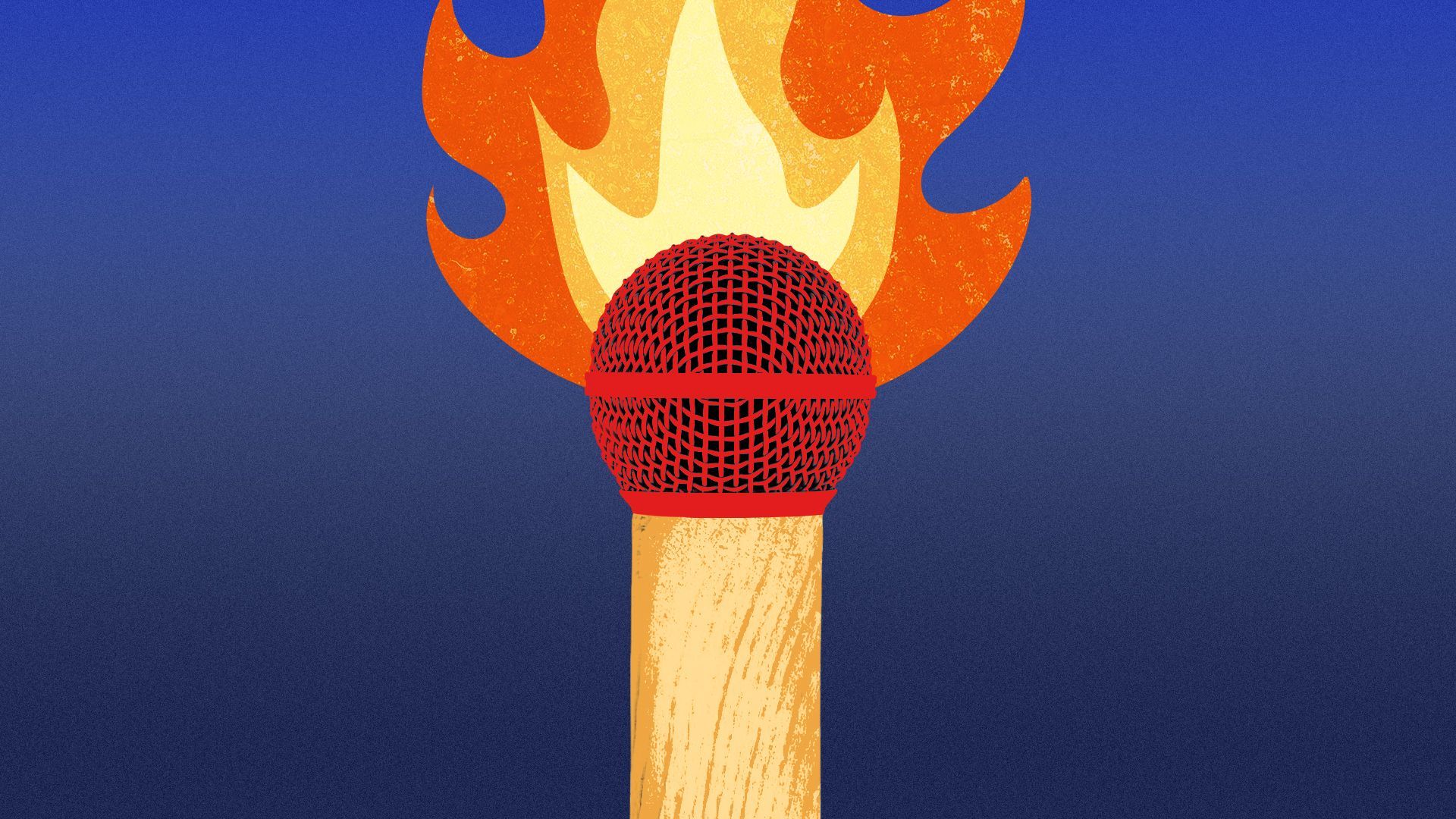 Every now and then, a company or leader makes a communications blunder so ghastly that you can't look away. That's what happened last week with equity management platform Carta.
Why it matters: This is the latest example of a self-inflicted public relations crisis, which — rather than containing damage — will likely inflict more on the company's reputation, consumer confidence and further erode employee morale.
Catch up quick: Carta, a San Francisco-based startup valued at $7.4 billion, has been under fire for a slew of workplace concerns — namely allegations of gender discrimination and sexual misconduct (Disclosure: Axios is a Carta client.)
In response, CEO and co-founder Henry Ward sent an eyebrow-raising missive to customers alerting them to the problems, and the negative coverage that followed.
The email, which was sent to Carta customers on Oct. 25, read:
Hi [customer name], First, thank you for being a Carta customer. You may or may not have been following some of the negative press about Carta. If you haven't, or have but don't care, please delete this. I'm sorry to bother you. If you do follow it and are concerned, I want to share with you what I shared with Carta employees last week. You can read my letter here. I hope it is helpful in providing context. And if you are still concerned please reach out and I'd be happy to share more. Thank you again for being a Carta customer. It is a privilege to serve you.
Reality check: Many customers were not privy to the issues, lawsuits and investigations, and his email only piqued curiosity — to the company's detriment.
Since the email was sent, the number of news articles written about Carta and Ward spiked by 1,550%, according to MuckRack data.
As one investor told Tech Crunch, "90% of your customers really don't think about you every day. ... This might have been a bit of founder navel gazing. ..."
What they're saying: "Trust is everything in the world of startups. Investors look for stability, predictability and trust but the CEO is giving them reason to have fear, uncertainty and doubt," says one communications expert who works in venture capital and requested to speak on background.
The big picture: 25% of a company's market value is based on reputation, and Carta's leadership and reputation are under more scrutiny than ever.
Ward's post did little to squash the swirling allegations and instead raised more red flags, one long-time tech executive told Axios.
What to watch: The real challenge will be how Carta reacts to customers, employees and investors' heightened level of awareness, and how it could impact staff retention and future funding raises.
💭 Eleanor's thought bubble: This is a prime example of not seeing the forest for the trees.
As opposed to focusing on employee support and a path forward for Carta's business and workplace culture, he was bogged down by trade media coverage that hadn't reached the company's 35,000 clients.
Case in point ... 👇🏻
2. Carta chatter
Ward's customer email and corresponding blog post generated its own negative news cycle and sent more clicks to the stories he was hoping to bury.
Zoom in: Fortune's previous coverage of the mistreatment claims saw readership skyrocket 360% following Ward's note, drawing significantly more attention to the company's workplace issues than before.
Readership of Carta news peaked on Oct. 25 at about 60,000 views.
What they're saying: "One of the top lessons of comms is that less is so often more. There is real value in just letting a news cycle die and waiting for everyone to move on," says Kate Meissner, co-founder Velocity Partners.
"I think a lot of CEOs find media relations inherently frustrating, which came through so clearly in Ward's Medium piece."
Indeed ...👇🏻
3. Ward goes to war with the press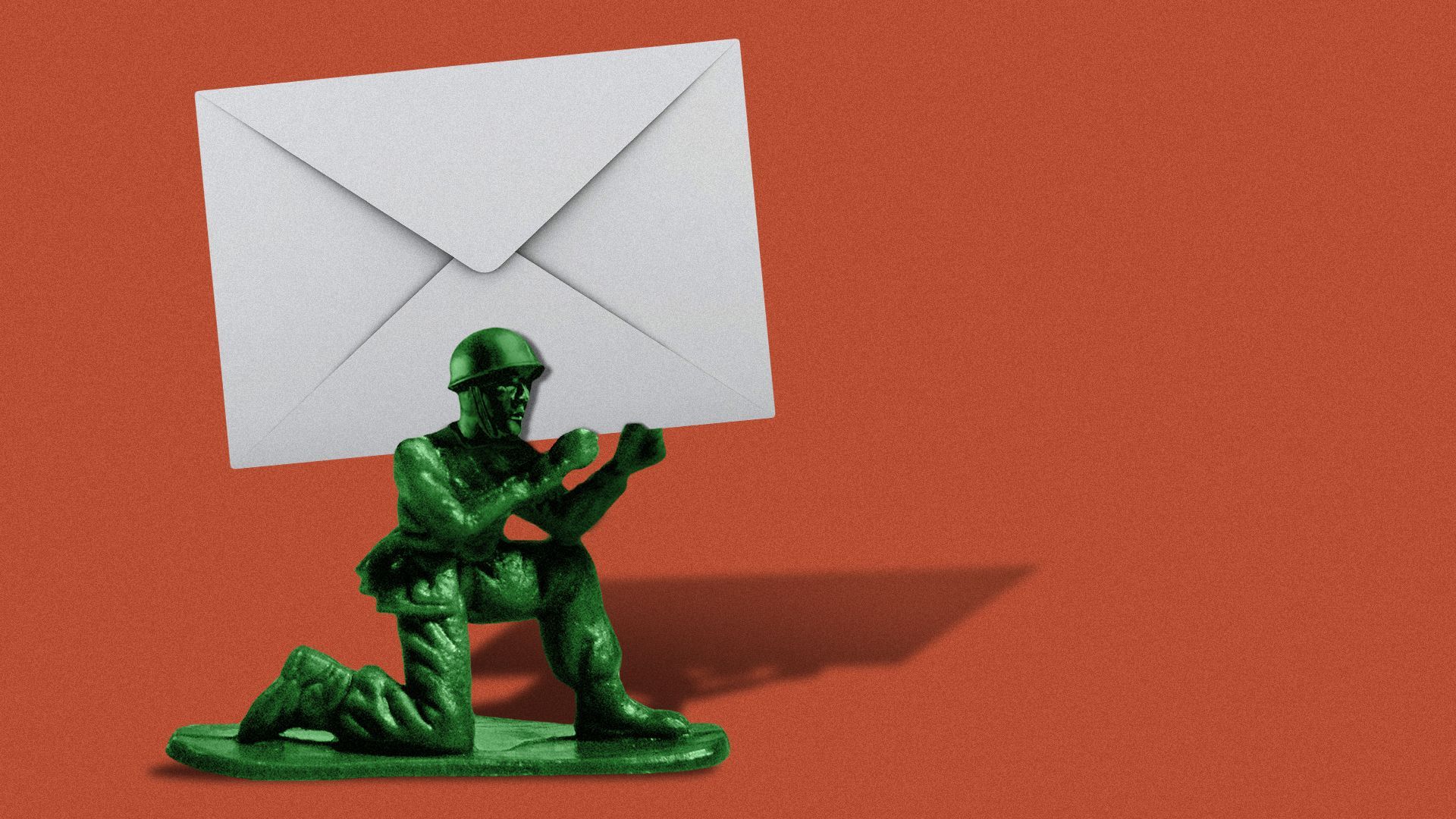 The Carta CEO posted a copy of his internal memo on Medium, with the hope that it would be "helpful for other CEOs thinking through similar problems."
What communicators are saying: Please, other CEOs, don't do this.
Details: In the Medium post, titled "What I Tell Employees About Negative Press," Ward spells out the key points (in his own words):
"Press is a consequence of legal strategy
Press incentives are perversely distorted
Most negative press is sensationalized noise (media)
Employees matter most"
The post was likely meant to provide clarity about previous allegations of workplace misconduct. Yet by naming names and pointing to specific instances, his post serves as a distraction at best; at worst, it legally exposes Ward and Carta.
Ultimately, the post did little to squash swirling allegations and, if anything, raised more red flags, one long-time tech executive told Axios.
Carta did not respond to Axios inquiries.
Between the lines: Ward states that employees matter most, yet they serve as an afterthought in the post.
He only addresses current employees and "culture" once each, while the word "press" appears 20 times.
In fact, a majority of his missive is spent aggressively shifting blame on the media for internal issues instead of explaining how employees matter. He didn't spell out the company's mission and values or provide a clear path forward.
Reality check: There is an appetite for more transparency and authenticity from business leaders, and oftentimes founders are the most natural messengers for this type of communication.
This note, however, lacked a clear message that his 1,600 employees could unite behind — and will likely hurt the company's ability to attract new talent. Also, it could make current employees question why they work there.
What we're watching: This sort of communication sets a precedent for public responses to internal matters — and more litigation and internal leaks are sure to come.
Moving forward, it will be challenging for Carta's communications team to successfully execute regular, proactive public relations now that their CEO has published a manifesto questioning the ethics of the American media.
4. 🗣 What you're saying
Many of you wrote in to share your thoughts on Ward's communication strategy.
Here's what you're saying...
"There are times to alert customers in a client, but this wasn't one of them. Carta CEO Henry Ward mistakenly assumed his customers were aware of the issue and that they actually cared. Instead of reassuring his customers, he's exacerbated the crisis by causing this important stakeholder to question his decision-making and leadership." — Brian Baker, president of Big Sky Crisis Communications and managing director of Perceptual Advisors
"Unfortunately, this is what happens when the communications function is not valued as a strategic business adviser role. A seasoned communications professional could have foretold this one coming and would never recommend this approach. ... Let this be a warning to founders and CEOs: if you don't have a communications professional who you see as an adviser, you need one now." — MK Lim, founder of MK Lim Communications
"This is a classic example of breaking into jail. The priority proactive communication should be for staff, providing reassurance and a go-forward plan for actually solving these litigious issues and preserving the company culture.  I'll also just add that asking the public for sympathy via a Medium post while employees are taking legal action is never a good strategy." — Gabrielle Zucker, CEO of KWT Global
"The fact that an email to customers was sent in the first place is a classic example of a leader assuming their world is the world. I've read his letter to employees twice. What's truly tragic, is the chaos of the note reinforces the narrative he was aiming to prevent. It appears to take the stance, "they go low, we go lower." He spent the majority of his words defending his ego and a tiny fraction of words ensuring a stable path forward for employees and investors." — Katrina Dene, head of communications at Memo
5. Communicator Spotlight: Hadley Wilkins, Atomic's head of communications and marketing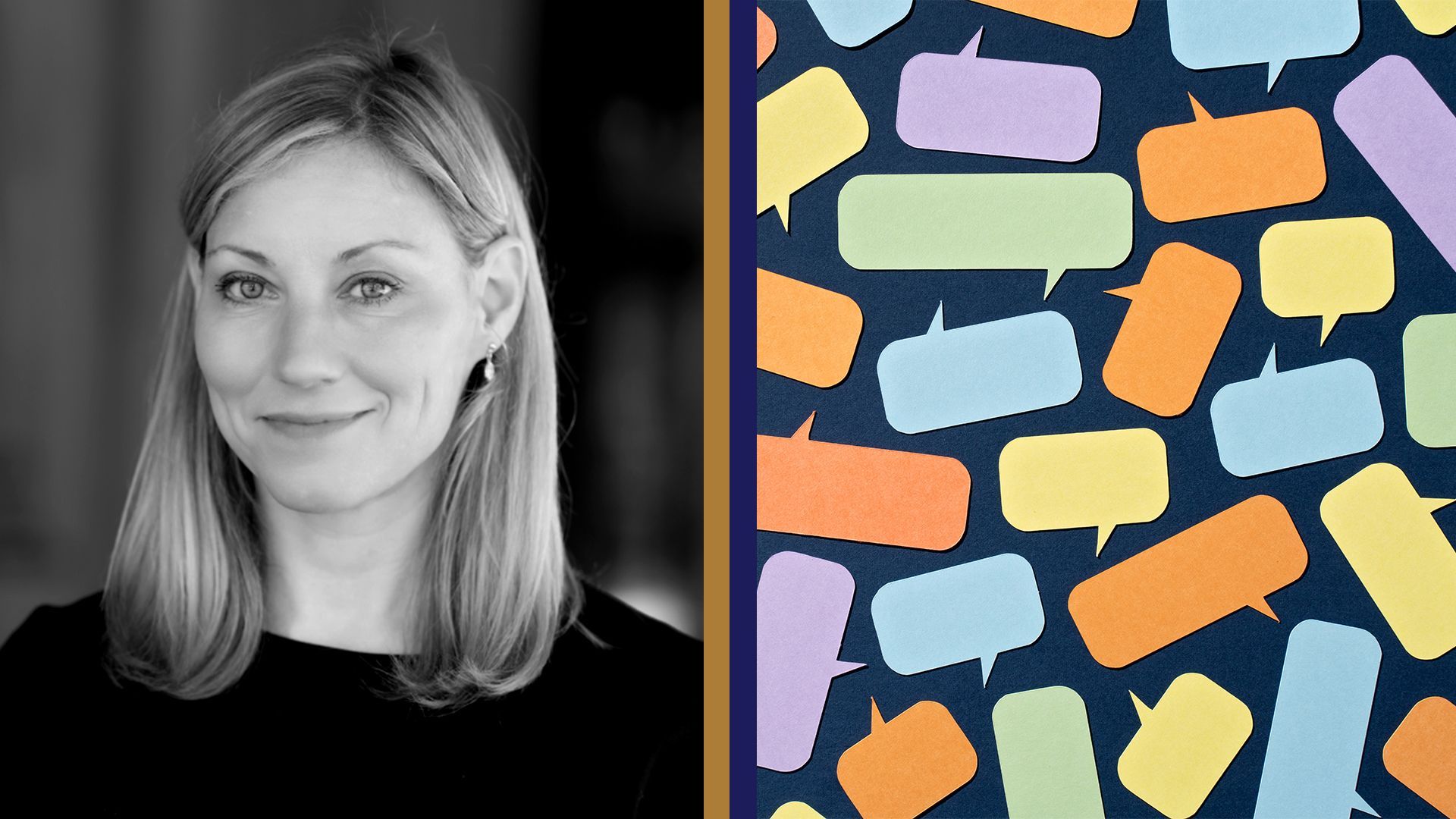 This week, we spotlight a communicator whose role is to educate founders on the power of strategic communication and ensure they don't fall into the Carta trap.
As head of communications and marketing for Atomic — a Miami-based venture studio founded in 2012 — Hadley Wilkins is responsible for helping new companies build their brands and tell their stories.
🗣What she's saying: "We're building the next generation of important tech companies. Moderna, Uber, Opendoor and Hims & Hers were all incubated at venture studios — and we are here to support that kind of innovation," Wilkins told Axios.
🏗 How it's structured: Wilkins sits on Atomic's leadership team and works in partnership with her peers to launch new companies.
"What I've learned here is you don't need a huge team to have a huge impact. The Atomic team really values communications, and we've been able to correlate comms and PR to real business value. If we get a story right, and we get that message out, we've seen our companies attract customers based on that.
Zoom in: "When we do a launch, comms works closely with design and growth marketing to amplify it," she said.
"For example, let's say we pitch and place a launch story or a funding story, we then can buy ads against that on LinkedIn, and see what customers come in from that. And that provides real data that links to our work and shows the value comms can bring from even the earliest stages."
💡Tips for founders: "Not everybody is living and breathing your product. ... A company is only born once, so it's really important to launch in a simple, compelling way."
🥊 On the marketing versus comms debate: Wilkins uses the two words interchangeably.
"All aspects — events, owned content, engagement on social media and certainly earned media — are part of telling the story. If they don't all work together, then it's not as powerful. You can have a multiplier effect by linking them all to storytelling."
🖼 Trend spot: Visual communications, and how new AI tools will enable comms and marketing teams create content quickly.
🧩 De-stress routine: Wilkins recently took up horseback riding with her daughter. She's also a big puzzler and opts for the 1,000-piece Liberty puzzles.
🍽 Content plate: She enjoys true crime documentaries and listens to podcasts like "The Daily," "99% Invisible" and "The Moth."
She's currently reading "Burn Rate" by Andy Dunn.
🧠 Best advice: Read between the lines.
"Always listen to what's not being said in the room — that's how you can get to what's going on and that central thing that really matters."
6. 📰 1 quote to-go
X owner Elon Musk and CEO Linda Yaccarino "referenced ambitions to create a news wire service called XWire, which would rival Cision's PR Newswire ..."
— According to a
recent
Bloomberg report.
✅ That's all for this week! Thank for reading and an extra thanks to editors Nicholas Johnston and Kathie Bozanich.