What Carta CEO's self-inflicted PR crisis could mean for the company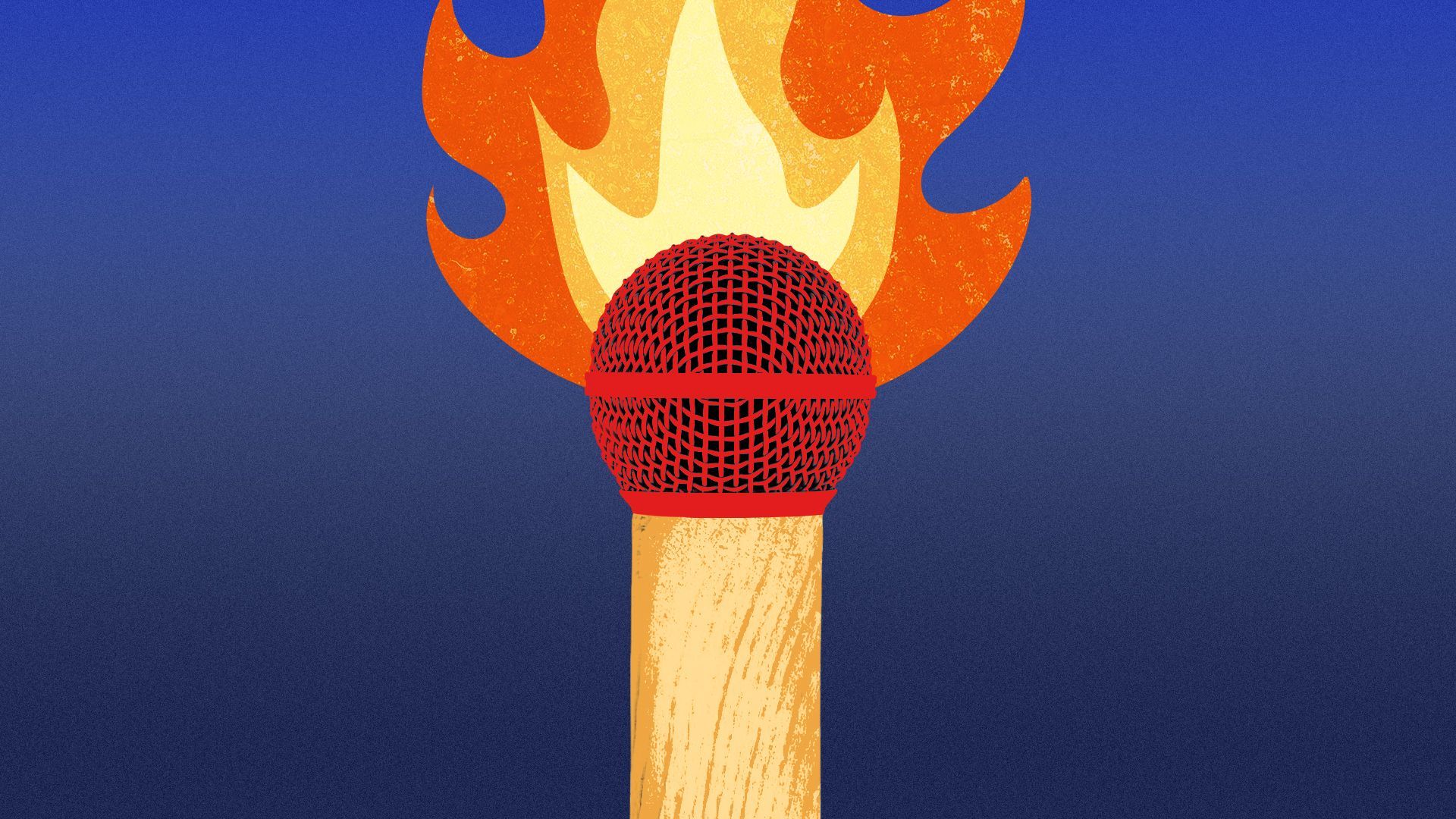 Every now and then, a company (or its leader) makes a communications blunder so ghastly that you can't look away. That's what happened this week with equity management platform, Carta.
Why it matters: This is the latest example of a self-inflicted public relations crisis, which — rather than containing damage — will likely inflict more on the company's reputation, consumer confidence and further erode employee morale.
Catch up quick: Carta, a startup valued at $7.4 billion, has been under fire for a slew of workplace concerns —namely allegations of gender discrimination and sexual misconduct (Disclosure: Axios is a Carta client.)
In response, CEO and co-founder Henry Ward sent an eyebrow raising missive to customers alerting them to the problems, and the negative coverage that followed.
The email, which was sent to Carta customers on Oct. 25 read:
Hi [customer name],
First, thank you for being a Carta customer. You may or may not have been following some of the negative press about Carta. If you haven't, or have but don't care, please delete this. I'm sorry to bother you.
If you do follow it and are concerned, I want to share with you what I shared with Carta employees last week. You can read my letter here. I hope it is helpful in providing context. And if you are still concerned please reach out and I'd be happy to share more.
Thank you again for being a Carta customer. It is a privilege to serve you.
Reality check: Many customers were not privy to the issues, lawsuits and investigations, and his email only piqued curiosity, but to the company's detriment.
Since the email was sent, the number of news articles written about Carta and Ward spiked by 1,550%, according to MuckRack data.
As one investor told Tech Crunch, "90% of your customers really don't think about you everyday. ...This might have been a bit of founder navel gazing..."
What they're saying: "Trust is everything in the world of startups. Investors look for stability, predictability, and trust but the CEO is giving them reason to have fear, uncertainty and doubt," says one communications expert who works in venture capital.
Zoom in: Ward went further by posting a copy of his internal memo on Medium, with the hope that it would be "helpful for other CEOs thinking through similar problems."
Details: The Medium post, entitled "What I Tell Employees About Negative Press," Ward spells out the key points (in his own words):
"Press is a consequence of legal strategy
Press incentives are perversely distorted
Most negative press is sensationalized noise (media)
Employees matter most"
Between the lines: Ward states that employees matter most, yet they serve as an afterthought in the post.
He only addresses current employees and "culture" once each, while the word "press" appears 20 times.
In fact, a majority of his ink is spent aggressively shifting blame on the media for internal issues, instead of explaining how employees matter. He didn't spell out the company's mission and values, or provide a clear path forward.
State of play: The post was likely meant to provide clarity around previous allegations of workplace misconduct. Yet by naming names and pointing to specific instances, his post serves as a distraction at best; at worst, it legally exposes Ward and Carta.
Ultimately, the post did little to squash swirling allegations and, if anything, raised more red flags, one long-time tech executive told Axios.
Carta did not respond to Axios inquiries.
The big picture: 25% of a company's market value is based on reputation and Carta's leadership and reputation are under more scrutiny than ever. That scrutiny will only increase as the startup inches towards going public.
💭 Eleanor's thought bubble: There is appetite for more transparency and authenticity from business leaders, and often-times founders are the most natural messengers for this type of communication.
This note, however, lacked a clear message that his 1,600 employees could unite behind — and will likely hurt the company's ability to attract new talent. It could make current employees question why they work there to begin with.
What to watch: The real challenge will be how Carta reacts to customers, employees and investors' heightened level of awareness, and how it could impact staff retention and future funding raises.
The bottom line: Crises provide an opportunity to learn and bring employees along as the company works to get better. But in 1,900 words, the CEO did little to explain how this all happened under his watch, and instead pulls the "fake news" card.
Go deeper