May 19, 2022
Happy Thursday!
⛅️ Today's weather: Cloudy and warm with a high of 82.
Situational awareness: The Columbus school board voted yesterday to place a $680 million bond issue for new facilities and a tax levy on the Nov. 8 ballot.
🎵 Sounds like: "Talkin' Softball" by Terry Cashman.
🎧 How It Happened: "Putin's Invasion Part V: The fight for the Donbas" is out this morning with a new documentary episode examining the fight for the Donbas — the eastern borderlands of Ukraine where the most intense fighting is now happening.
This is told through the eyes of a journalist who has been covering the war there and a soldier who has been fighting there, both since 2014.
Today's newsletter is 521 words — a 2-minute read.
1 big thing: 🤔 Cardboard gold ... or junk?
👋 Tyler here. These four baseball cards share something in common. Can you guess it?
I found them among thousands of other baseball, football, basketball and Pokemon trading cards unearthed during a recent attempt at spring cleaning.
The intrigue: At first, I thought I'd stumbled upon cardboard gold.
Yes, but: It turns out most of my collection is worthless.
Card makers oversaturated the market with junk in the late 1980s and 1990s, which is around when the four cards above featuring MLB players from the Central Ohio area were produced — sorry fellas.
Included are Pat Borders and Paul Householder of Columbus, Allan Anderson of Lancaster and Kent Mercker of Dublin.
The intrigue: Mercker, a Dublin Coffman graduate, followed up an 18-year pitching career by becoming a pickleball sensation.
📬 Hey, collectors: My loving, well-organized wife would love it if any Axios Columbus readers want to make an offer for thousands of sports cards.
If you're interested, reach out.
Meanwhile, I'll be taking my Pokemon cards to a local shop, as it turns out there's a greater market for Pikachus than Paul Householders (sorry again, Paul).
Where to go: Should you discover a card collection of your own, or want a fill of nostalgia, here are three card shops to check out:
2. 🥵 What happened to spring?
It's not just you — May has been a scorcher.
And it's going to get even hotter.
Driving the news: Tomorrow's high forecast of 91 degrees in Columbus, if reached, would tie the record high for May 20, per the National Weather Service.
Saturday's high forecast of 90 is just two degrees below the record high.
Context: In the first half of May, we've already logged an above-average number of days above 80 degrees (6) when compared to the past 10 years (the average is 5.1).
Yes, and: As we previously reported, Columbus is getting hotter overall.
From 1948, the earliest data available, to today, the average number of days surpassing 80 degrees from May 1-17 was just 3.9.
3. Nutshells: Don't cut acorners
📽️ Tom Cruise has set up a private, pre-release screening of "Top Gun: Maverick" on Friday for the Ohio State University Marching Band, after being wowed by a halftime tribute to the original film. (WCHM-TV)
🥃 Highbank Distillery's new Gahanna location opened yesterday. (Columbus Underground)
🌭 The Korean corn dog craze has arrived, with international chain Myungrang Hot Dog opening its first Ohio location in the Short North. (614 Magazine)
🚒 A suspected arson attack that destroyed a home that a couple planned to convert into an assisted living facility, which was unpopular among neighbors, remains unsolved more than a year later. (WOSU)
🏈 Ohio State football coach Ryan Day is set to receive a contract extension through 2028 that includes a nearly $2 million raise. (Columbus Dispatch)
🏗️ Johnstown residents will voice concerns about how Intel's semiconductor plant project will impact their city at a community meeting tonight. (Spectrum 1 News)
4. 🇺🇸 Paying tribute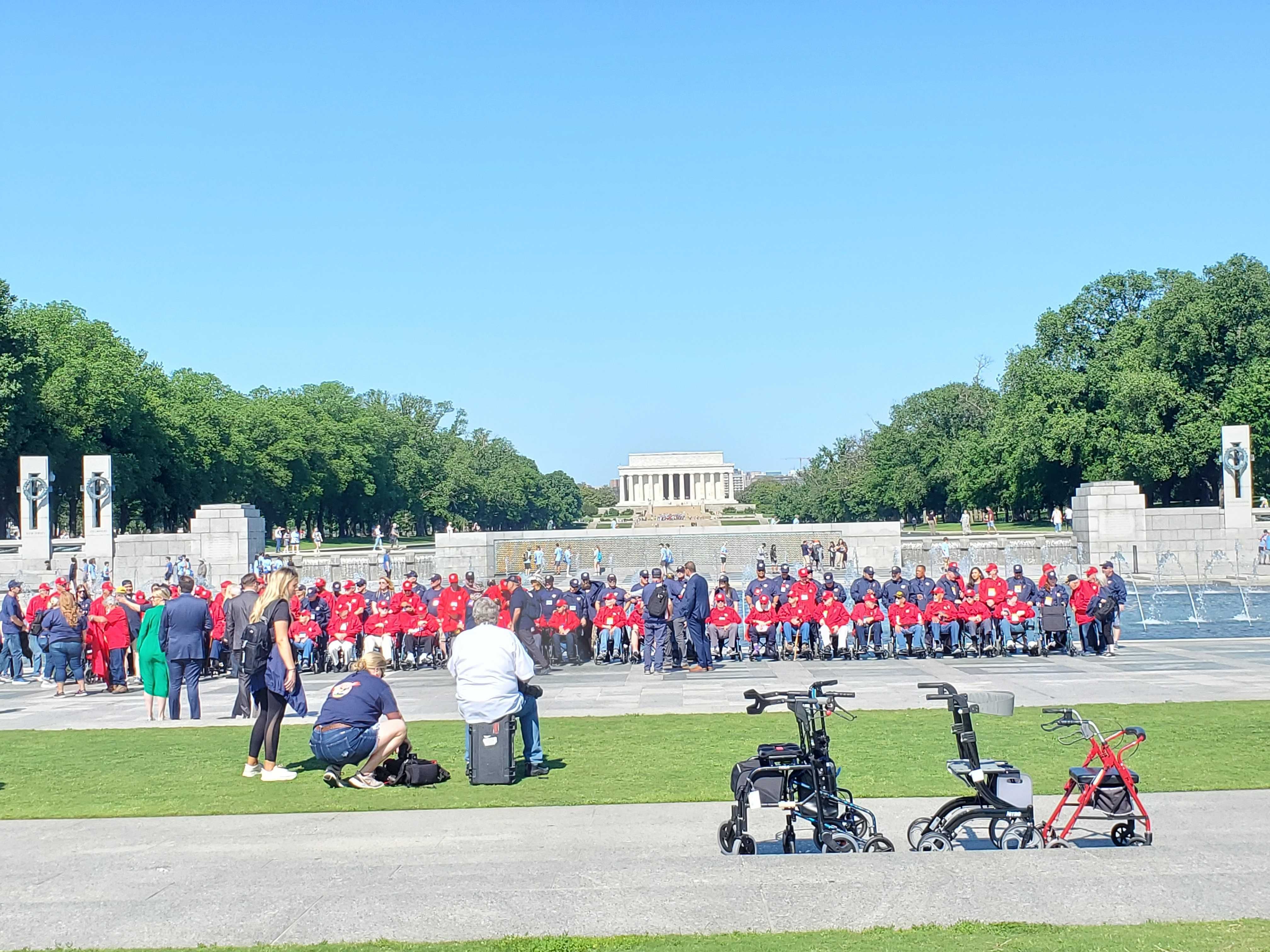 🧳 Tyler is moving to D.C. after this very Ohio-centric diner visit.
📬 Alissa is looking for recommendations for what to see, do or eat during a free day in the capital.
🤔 Got a burning question? Reply to this email and Ask Axios.
In a future newsletter, we'll answer your questions about Columbus, current events or whatever else is on your mind.