Happy Wednesday! Thanks for subscribing to Axios Cities!
Invite your friends and colleagues to join the conversation by signing up here.
Today's word count is 1,830, a 7 minute read.
1 big thing: The lead-pipe danger lurking underground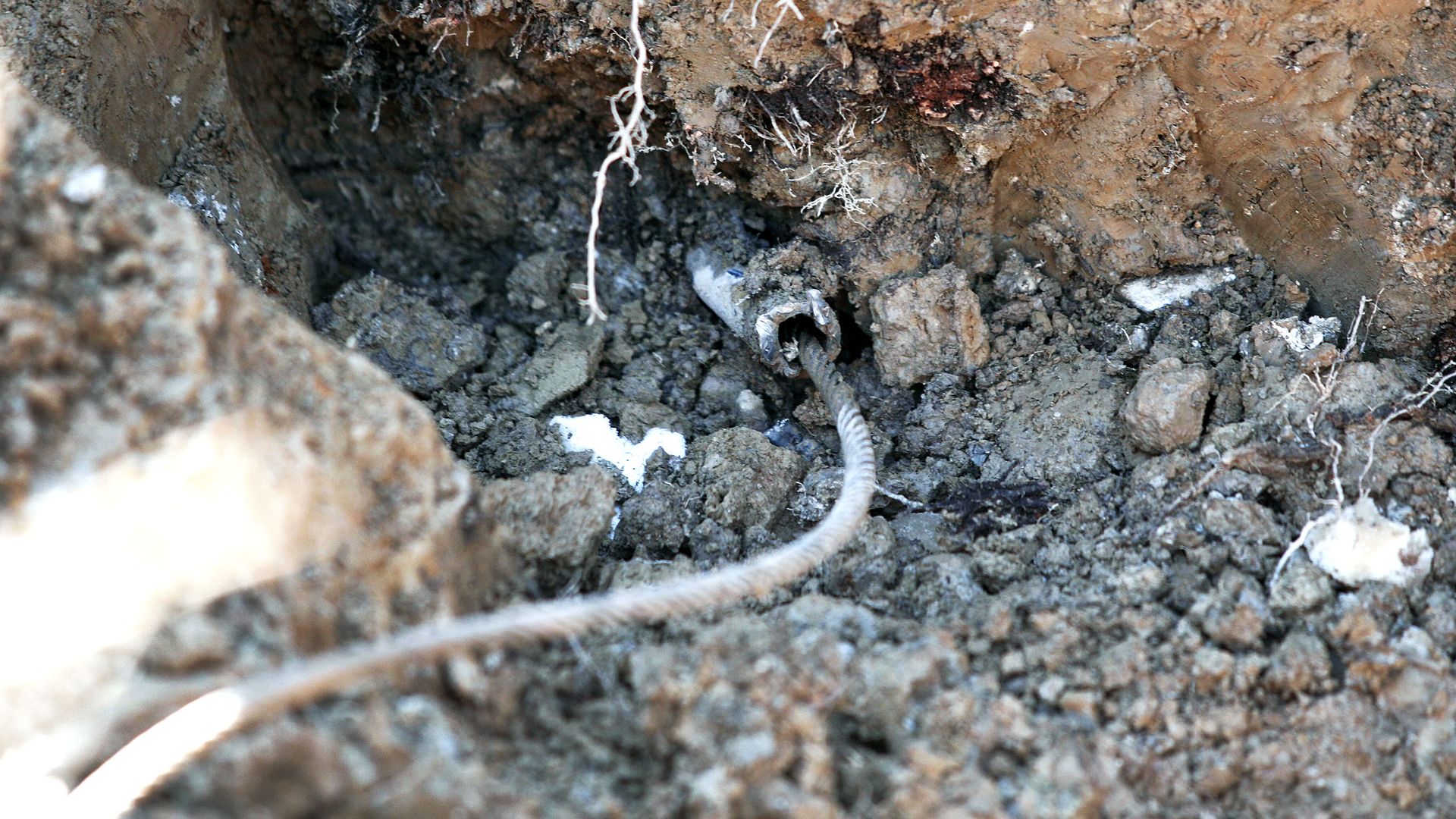 Households across the country may be at risk of drinking lead-tainted water as lead pipes age underground and municipalities struggle to balance high replacement costs with a slew of other urgent infrastructure projects.
Why it matters: Exposure to any amount of lead is highly dangerous, especially for children. The public health disasters in Flint, Michigan, and Newark, New Jersey, have dominated headlines, but more than 6 million lead service pipes are buried beneath U.S. cities — and the Government Accountability Office believes that's a low estimate.
Those lead pipes are being replaced at an average rate of 0.5% a year.
According to the nonprofit American Water Works Association (AWWA), upgrading and replacing all U.S. water systems would cost more than $1 trillion through 2035.
In Flint alone, replacing 10,000 lead service lines is expected to cost $80 million.
Driving the news: Recently, elevated levels of lead have been detected in drinking water in some schools in North Carolina and Tennessee and some homes in Alabama and east Texas.
What's happening: Water systems are able to chemically control the corrosion of lead pipes to prevent lead from seeping into tap water. But changes in water source or treatment can cause lead to spike.
In Flint, lead levels increased in 2014 when it switched its water source to the Flint River, which was not treated with the anti-corrosive orthophosphate.
In Newark, the city discovered this year that its anti-corrosion efforts weren't working for one of its main water supplies.
Another complication: Utilities monitor the quality of water when it leaves the treatment plant. But lead fittings and pipes can contaminate water between the plant and a resident's faucet. So many communities are pushing for in-home testing to ensure lead levels are under federal limits.
Where it stands: The recent crises have generated enough public awareness about lead pipes that residents are pressuring utilities to replace lead lines.
Splitting the costs of replacement pipes is tricky since lines are on both public and private land. Utilities and home owners don't always see eye-to-eye on who pays for upgrades, as Pittsburgh found out last year.
And utilities don't always know where lead pipes are, leaving many to guess based on the age of a house.
The cost of replacing lead pipes typically ranges from $3,000 to $5,000, a cost that's prohibitive for most low-income households. Rebates and tax hikes have been funding options. For example:
Madison, Wisconsin, became the first major U.S. city to completely replace all lead service lines, offering rebates to residents to cover half the replacement cost.
Lansing, Michigan, replaced lines funded by water rate hikes.
The Massachusetts Water Resources Authority in 2016 launched a $100 million interest-free loan program to help towns in its service area replace lead service lines.
The bottom line: Water systems are just one part of the aging infrastructure puzzle that cities are trying to manage, upgrade and replace.
Bonus chart: Where the lead pipes are
12 states have more than 200,000 lead pipes in their water systems, according to a 2016 national survey by American Water Works Association.
Three more — Pennsylvania, Iowa and Kansas — have more than 100,000.
Every state, and Washington, D.C., has at least a few thousand lead lines.
Altogether, AWWA research estimates that 15 million–22 million people nationally have lead service lines supplying water to their homes.
2. Map du jour: The rise and fall of America's biggest cities in one map
Mapping the population changes across the United States between 1790 and 2017 shows not only the rise and fall of major American cities, but also how uneven the most recent urban revitalization has been.
The big picture: Cities that were major economic hubs during the last century — primarily in the Northeast and Midwest — are struggling to hold on to population. At the same time, some of the most successful areas — New York, Washington, D.C., Los Angeles — have had incredible staying power in the past several decades as they attract jobs and high-skilled workers.
The migration to the West and South is striking, showing the broad population gains by Sun Belt states as Rust Best areas decline.
While the dominant places (the biggest blue circles on the map) didn't change between 2010 and 2017, their populations shrunk slightly across the board — an indication of people moving to less-expensive places, to suburbs or in pursuit of jobs in up-and-coming areas.
More granularly: The Dakotas, Montana, Wyoming and Vermont have never hosted a top 100 place.
A note about the data: In order to facilitate comparison all the way back to 1790, we are mapping the population of legally defined places, not broader metro areas. (Find more information on that data here.)
In a CityLab analysis, urban expert Richard Florida broke down the fastest- and slowest-growing cities between 2012 and 2017.
Among the most rapidly growing large cities are those that have become tech hubs that are also home to large universities. Seattle, Austin, Ft. Worth and Miami all had populations grow by 12% or more.
On the opposite end of the spectrum, Detroit, Baltimore, Milwaukee and Memphis have all lost population.
The bottom line: While the largest places will undoubtedly maintain their dominance in terms of ability to attract people, the more recent growth occurring in mid-sized cities, as well as in suburbs and exurbs of the biggest cities, is constantly shifting.
3. When scooter rides end with broken bones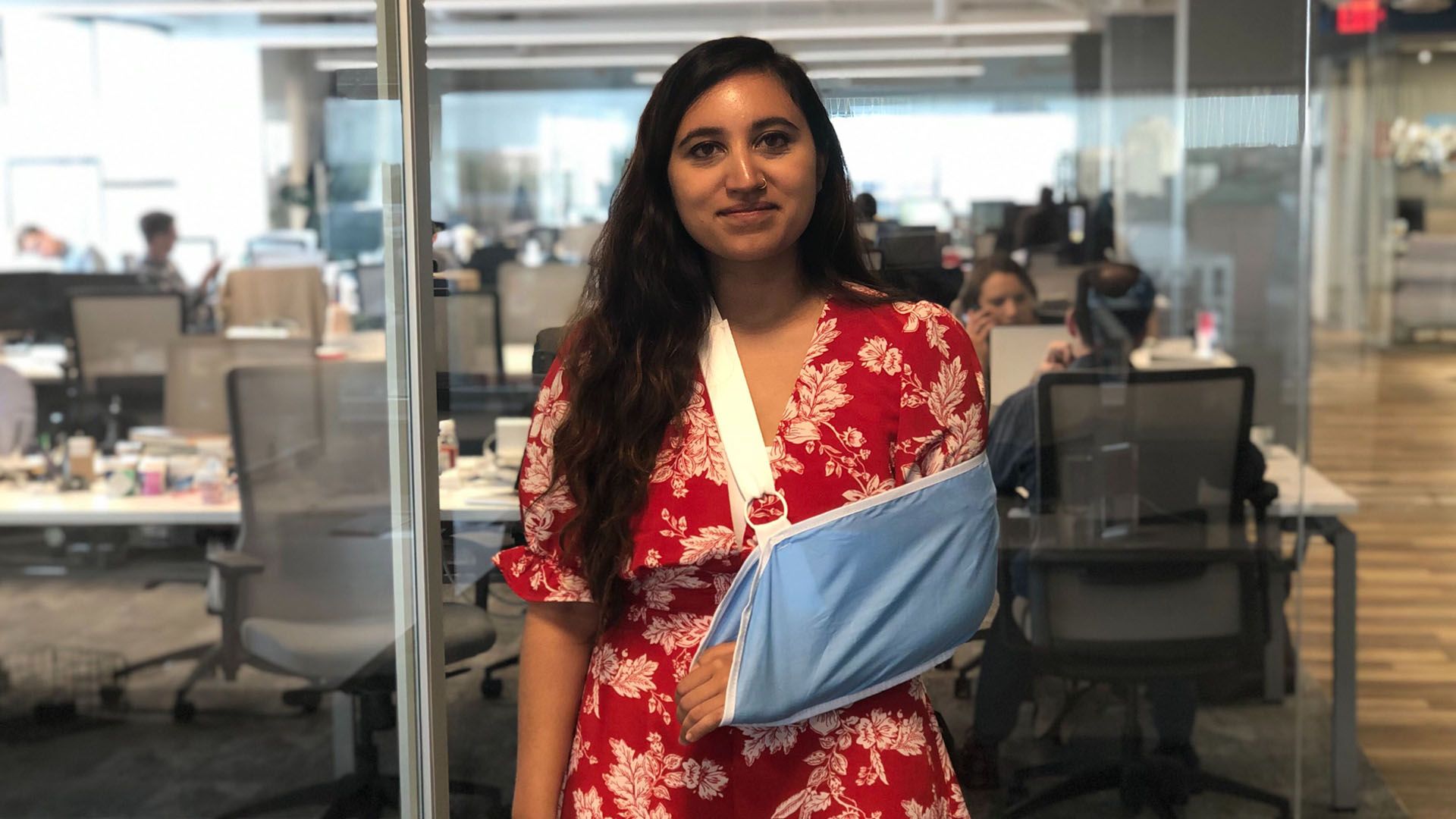 On Sunday, my colleague Erica Pandey fractured her elbow during an accident on a Bird scooter in D.C. Here's her account:
I was riding in a bike lane when I hit the sideview mirror of a parked car and fell.
The impact against the side mirror was enough for me to fracture my elbow and get several cuts on my face and legs.
After my fall, I visited George Washington University Hospital where a radiologist told me the ER sees 1 or 2 scooter injuries a week.
I'm one of the lucky ones. My accident occurred in D.C., where it is illegal for scooters to go faster than 10 mph. In some California cities, they can go as fast as 15 mph.
If I was in the road with other cars, or if the car I hit had been moving, my injuries would likely have been far, far worse.
Why it matters: Silicon Valley companies with ambitions of revolutionizing transportation are dropping electric scooters and bikes in cities across the globe. The scooters are gaining popularity faster than policymakers can catch up, and emergency rooms around the world are dealing with injuries.
A Bird spokesperson told Axios that the company has worked with riders and cities to promote safety, including adding an in-app tutorial for riders, launching a 100-city tour to collaborate with local officials on policies, and giving away 65,000 free helmets to date.
The bottom line: "It's a new world of different types of mobility, and we don't really know what the effects are going to be," says Jessica Cicchino, vice president of research at the Insurance Institute of Highway Safety, which is working with GW on a study on scooter injuries. "There do seem to be benefits, but now we have to see what can we do policywise."
Erica will have more on this in her Future newsletter this afternoon. Sign up for Future here.
4. Schools face backlash for "shaming" students over lunch debt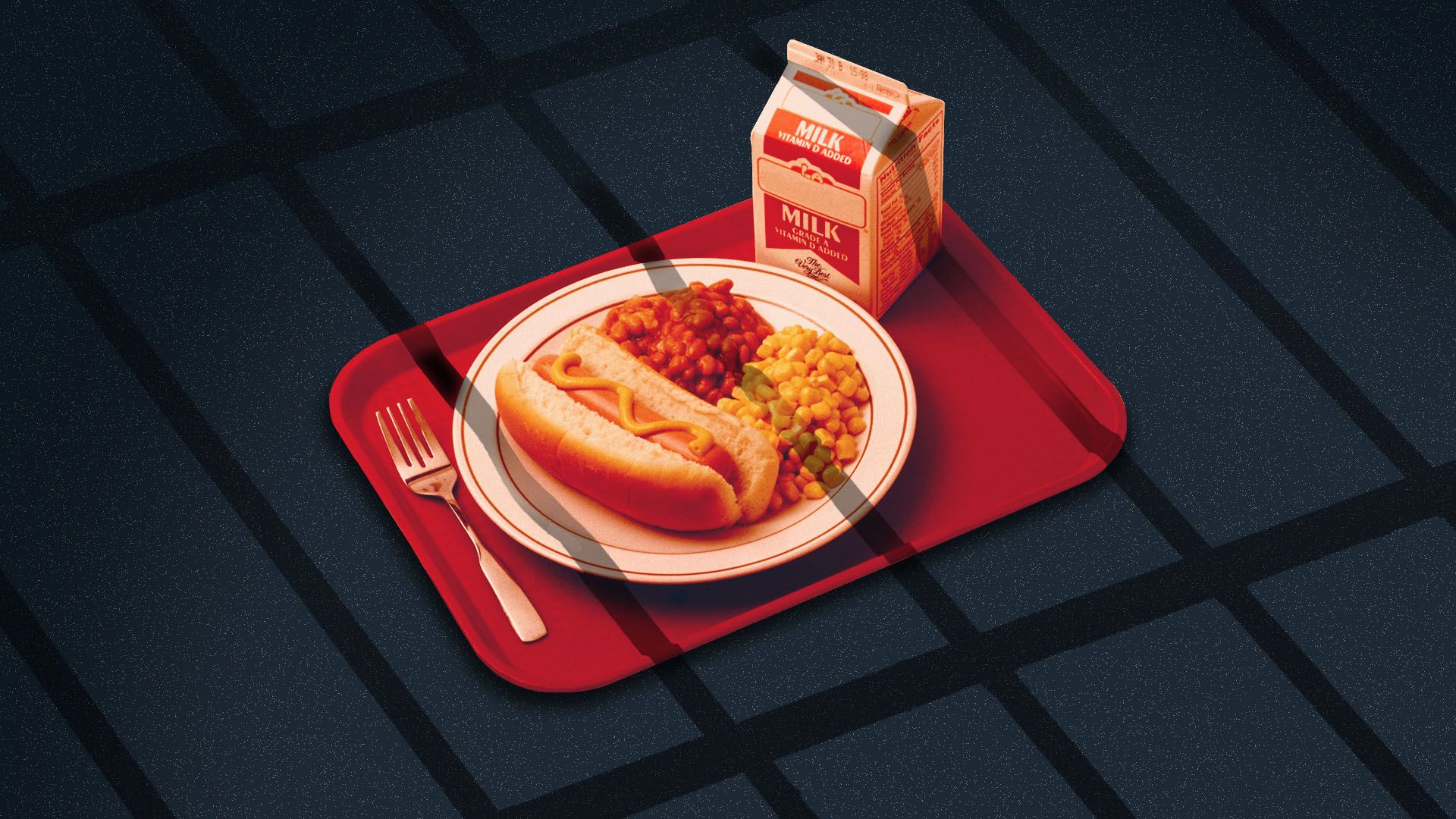 Schools across the country are cracking down on school lunch debt, and some are getting public and political backlash for "shaming" low-income students who haven't paid their lunch tabs with tactics such as threatening to put them and their siblings in foster care and using collection agencies.
Why it matters: Children from low-income families can qualify for free and reduced-price breakfast and lunch at their schools, which receive federal funds for the meals served, Axios' Marisa Fernandez writes.
The impact: 75% of school districts surveyed nationwide reported unpaid student meal debt at the end of the 2016-2017 school year, according to a 2018 survey by the School Nutrition Association.
Many schools say they can no longer afford to wipe school lunch debts clean. Schools are prohibited from using federal funds to pay off meal debt.
What's happening: The USDA found that, in the 2011-2012 school year, nearly half of all school districts took controversial actions to recoup funds.
What to watch: The USDA proposed funding cuts that would include cutting off access to free meals at school for an estimated 500,000 low-income children, per NBC News.
Democratic presidential candidate Sen. Bernie Sanders (I-Vt.) proposed offering all students free lunch to lessen the stigma of enrolling in the program.
Some states, including New Mexico and California, have banned stigmatizing tactics, and House Democrats introduced the "No Shame at School Act" in June.
EXPERT VOICES
5. How cities can guard against ransomware attacks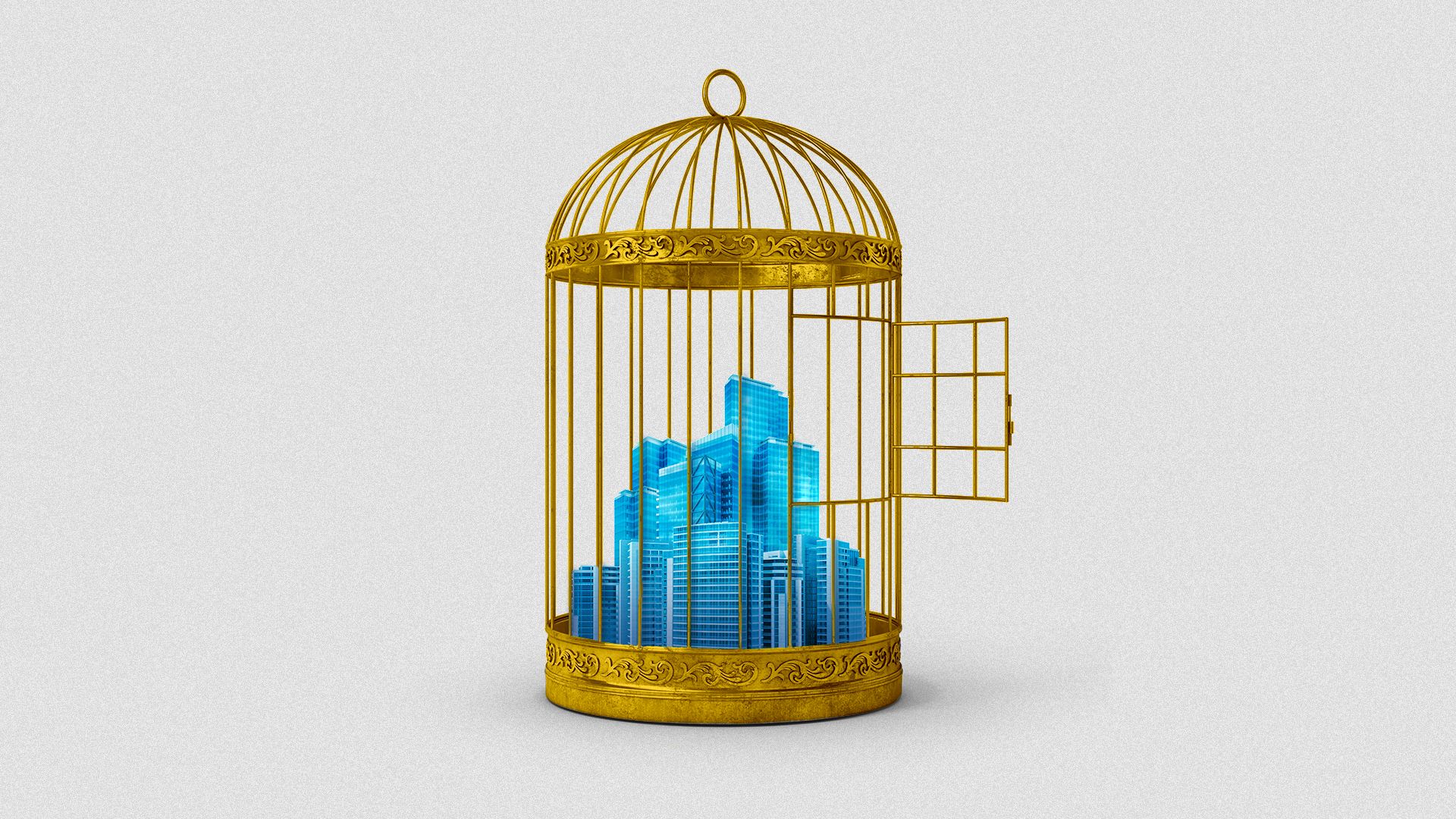 More than 50 cities have fallen prey to ransomware attacks in 2019 so far, with the average paying $36,295 in ransom. As a result, cities are beginning to explore new cybersecurity options, Wire co-founder Alan Duric writes for Axios Expert Voices.
By the numbers: The International City/County Management Association found that roughly 30% of local governments don't know how often their systems are attacked.
Of those that could, an alarming 60% said they were being attacked on a daily — if not hourly — basis. 
What's happening: When a city is attacked, critical services such as tax management and permit approval can be halted as city officials decide whether to pay a ransom or rebuild a system.
Paying ransom can quickly restore operations, but nearly 60% of citizens object to such action.
Rebuilding a system, meanwhile, is typically more expensive and can take months.
What's needed: A cybersecurity policy gaining traction among municipalities is Zero Trust, which operates on the assumption that anything inside or outside of a corporate network including data, devices, systems and users is a security risk.
How it works: In a Zero Trust system, administrators use technologies including end-to-end encryption, multifactor authentication, identity access management and analytics to control access.
6. Urban files
The gig economy mismatch☝️— Dion Rabouin, Axios
Airbnb pledges $25 million to support affordable housing — Andrew Khouri, LA Times
Climate change: Won or lost by cities? — Oliver Harman, World Economic Forum
How the government could incentivize less driving — Tiffany Chu, Axios Expert Voices
China's own Rust Belt — Erica Pandey, Axios
Trump and California see same homeless problem, but not the same solution — Conor Dougherty, NYT
7. 1 fun thing: The "most fun" cities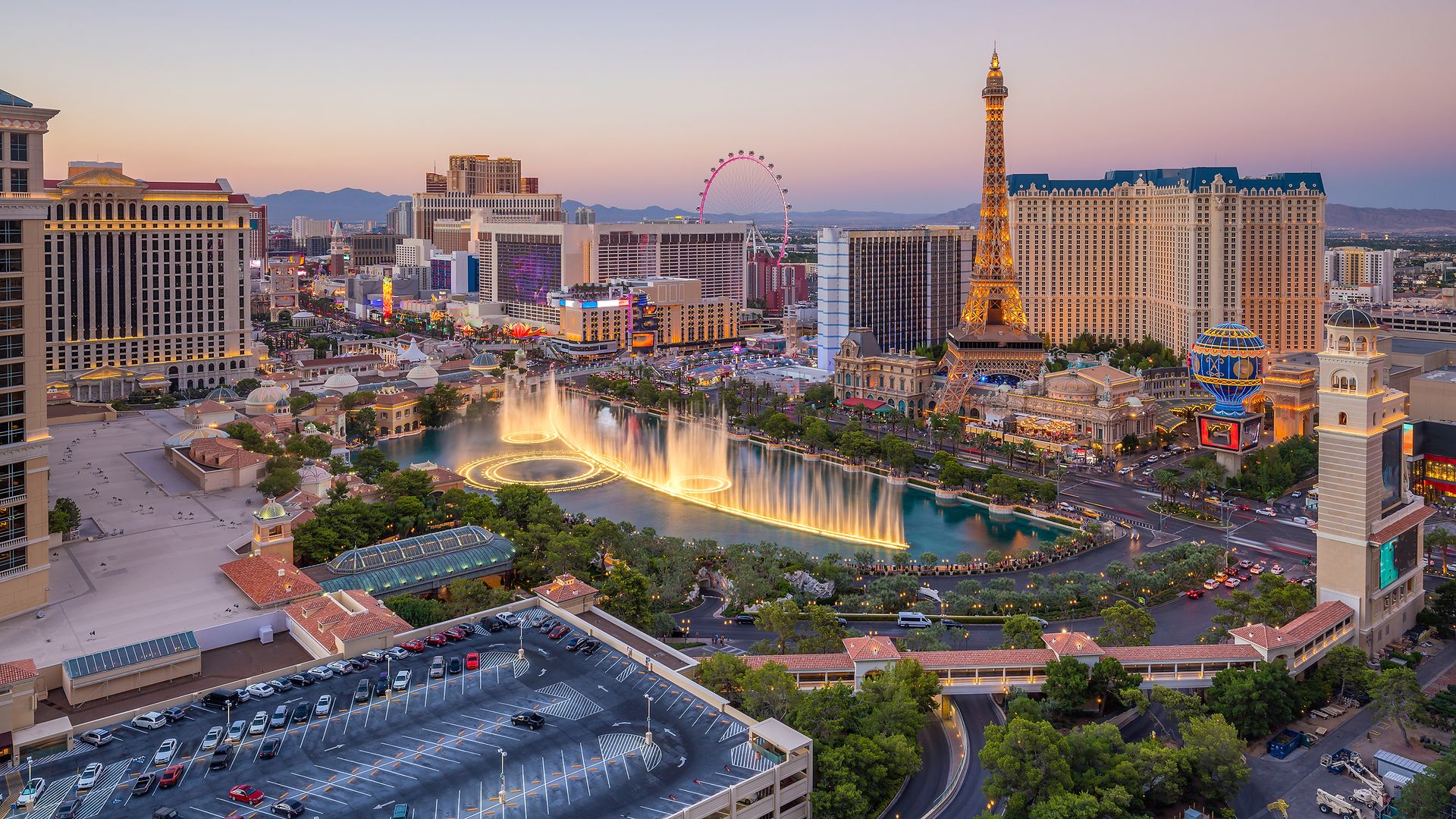 Las Vegas, Orlando, New York, Miami and Chicago top WalletHub's list of the "most fun" American cities, based on recreation, nightlife, parties and entertainment.
Highs: New York is #1 for the most restaurants, bars and park playgrounds per capita. San Francisco got the top spot for number of dance clubs and fitness centers per capita.
Lows: Hialeah, Florida, got the lowest ranking for the both number of park playgrounds and parkland per capita. West Valley City, Utah, ranked the lowest for the number of fitness centers per capita and had the least accessible bars.
My thought bubble: As a teenager, I longed to live in New York City because it looked like it was so much "fun." It wasn't until college that I realized I'd never be able to afford to live there, let alone take advantage of that "fun."
Thanks for reading! See you next week.