Good morning...lots of interesting news in China today. As U.S-China tensions increase, Chinese President Xi Jinping is heading towards naming a top official to manage the U.S. relationship.
Please send me comments and feedback by replying to this email or contacting me at bill.bishop@axios.com or signal +13012460858. And if you want more than a weekly dose of China from me please subscribe here. Thanks for reading.
https://www.axios.com/newsletters/axios-china-eca63804-9113-4d45-a7cd-0bd6dfb1cba2.html?chunk=0#story0
1. North Korea missile test shows limits of U.S. leverage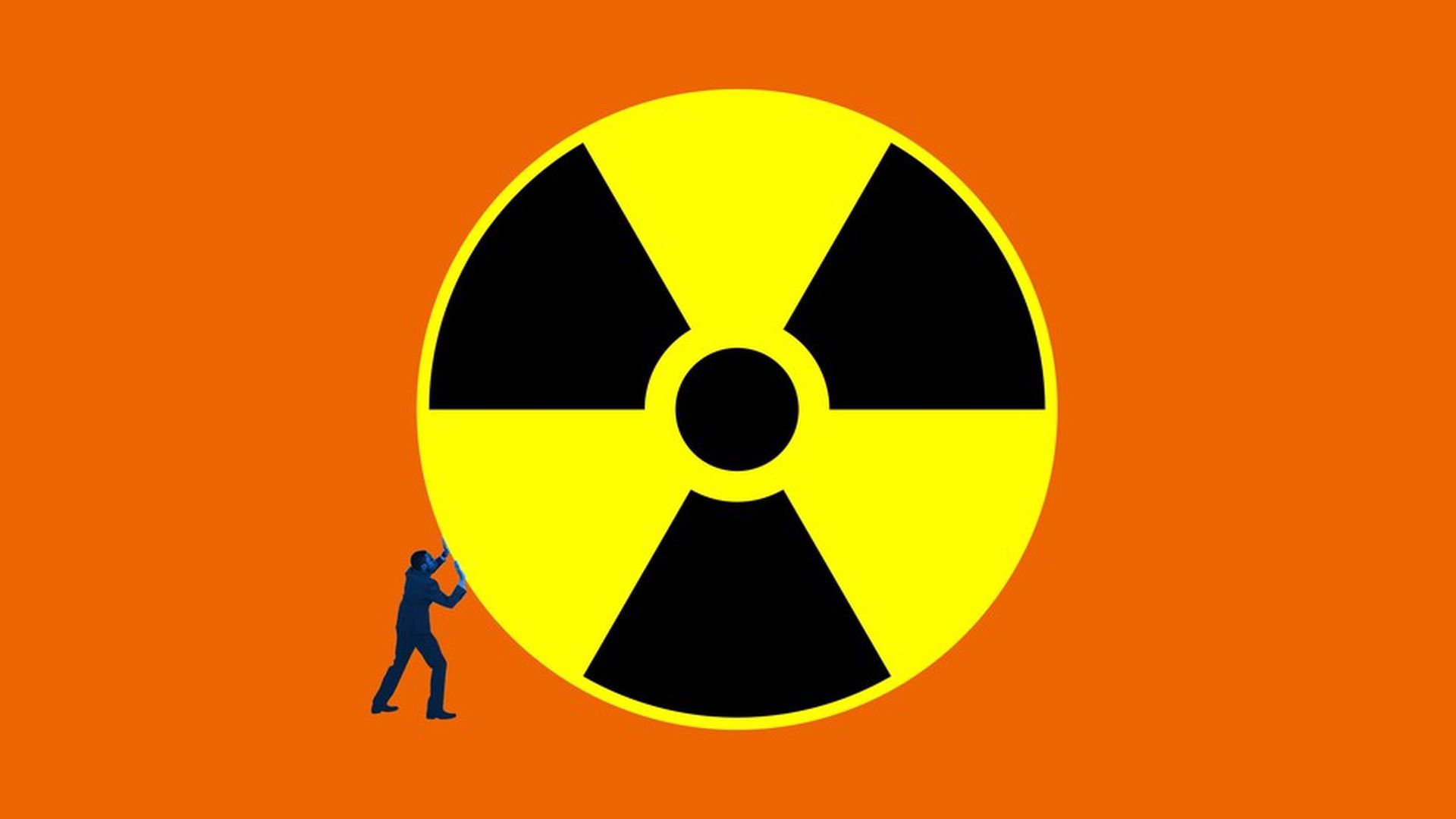 North Korea's launch of a missile that appears capable of striking anywhere in the U.S. is an early test of the Trump administration's relationship with China, and the goodwill reinforced during President Trump's November meetings with Xi in Beijing. But even if Xi wants to help, there are no good options.
Reality check: China doesn't actually have that much leverage with North Korea, and until the regime is interested in negotiations, even more help from China isn't going to help the U.S. solve the crisis.
North Korea does not appear interested in talks at this point. As expert Andrei Lankov has argued repeatedly:
"Pyongyang decision-makers see the ability to hit the United States as their best, and perhaps only, guarantee of long-term political survival. They are not going to stop testing until they reach that goal."
https://www.axios.com/newsletters/axios-china-eca63804-9113-4d45-a7cd-0bd6dfb1cba2.html?chunk=1#story1
2. U.S. starts some trade actions against China
As I predicted in prior editions, the Trump administration is ratcheting up trade tensions with China, even as it pressures Beijing to do more on North Korea.
This week the U.S. has:
The Trump administration, led by U.S. Trade Representative Robert Lighthizer, is taking the approach that there is no reason to keep negotiating with China over incremental concessions as Beijing is well aware of the structural changes Washington insists it undertake to fix the imbalanced economic relationship.
Get ready: If Gary Cohn, director of the National Economic Council, leaves the White House as expected after the tax bill then there may be no checks in the White House against a much more aggressive trade agenda against China.
https://www.axios.com/newsletters/axios-china-eca63804-9113-4d45-a7cd-0bd6dfb1cba2.html?chunk=2#story2
3. Wang Qishan not really retired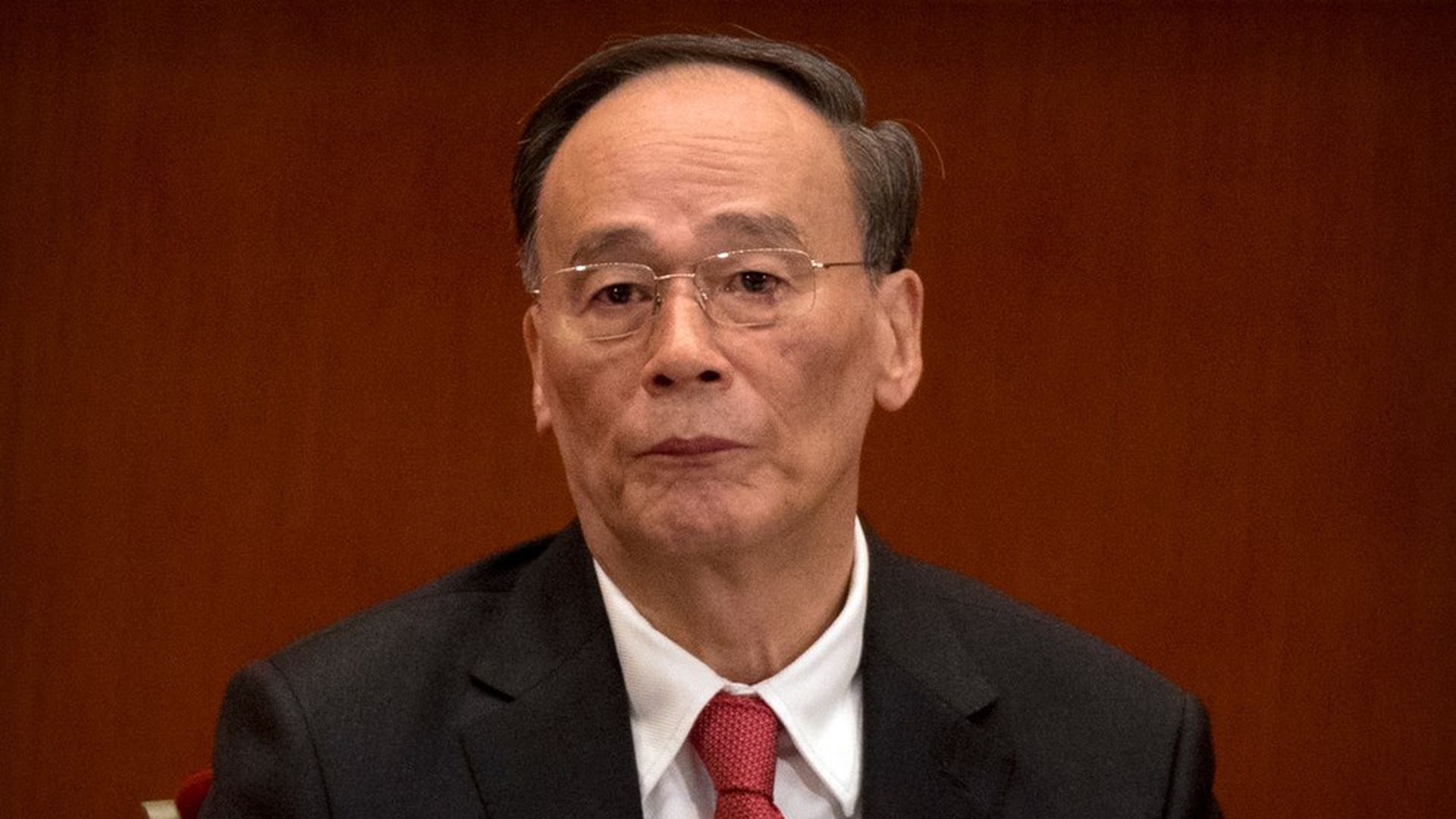 The big news for China watchers today is further confirmation of a continued role for Wang Qishan, the recently retired head of the Communist Party's discipline and anti-corruption unit and a politician well-known to American policymakers and business people.
The well-connected South China Morning Post says that Wang still attends Politburo Standing Committee Meetings and is likely to be named vice president in March.
What I'm hearing: My sources also tell me Wang is attending the Standing Committee meetings as an observer and additionally say that he will be tasked with managing the U.S.-China relationship as well as assisting with economic work. Wang is known for dealing with crises, and he may be tested again relatively soon.
My thought bubble: Wang "retired" at the recent 19th Party Congress as the retirement age norms dictated, but clearly Xi sees him as an asset worth breaking other norms to keep around.
Go deeper: Read this Axios Expert Voices piece by U.S.-China business adviser Deborah Lehr.
https://www.axios.com/newsletters/axios-china-eca63804-9113-4d45-a7cd-0bd6dfb1cba2.html?chunk=3#story3
4. World Internet Conference wants to remake cyber governance
China convenes its 4th World Internet Conference from December 3-5. The conference is a vehicle to promote the Communist Party's vision to remake global internet governance.
The details: The theme of this year's conference, as described at a Nov. 17 press conference by Ren Xianliang, the vice minister of the Cyberspace Administration of China, is "Developing the Digital Economy for Openness and Shared Benefits – Building a Cyberspace Community of a Common Future."
"[T]he conference will thoroughly implement Xi Jinping's thought on socialism with Chinese characteristics for a new era and firmly reflect his proposal on the governance of cyberspace. We will focus on the digital economy and highlight the importance of openness and shared benefits..."
"We hope such efforts will help to narrow the digital gap between developing and developed countries, and make contribution to governance of the global internet through China's solution of 'jointly building a community of a shared future in cyberspace,'" Ren said.
Attendees: Among the foreign technology executives attending this year is Apple CEO Tim Cook. President Xi has attended in the past, but this year plans to make a statement via video hookup.
Go deeper: New America examines China's cyber governance in today's report, China's Cybersecurity Law One Year On.
https://www.axios.com/newsletters/axios-china-eca63804-9113-4d45-a7cd-0bd6dfb1cba2.html?chunk=4#story4
5. Private sector support for "Panopticon 2.0"
China's embrace of big data and surveillance technologies has the country well on its way to creating the most impressive surveillance state in history.
Symbiotic relationship: The Chinese Communist Party needs help from private sector firms, and those firms in turn need to stay in political good graces to be successful.
Behind the scenes: The Wall Street Journal just published a months-long report on the role internet giants Alibaba and Tencent play in helping build the PRC panopticon. Much of these efforts can be used to improve governance and efficiency, but the dual-use potential for a police state increasingly resembles the movie "Minority Report." Per the WSJ:
"The political and legal system of the future is inseparable from the internet, inseparable from big data," Alibaba CEO Jack Ma told a Communist Party commission overseeing law enforcement last year. He said technology will soon make it possible to predict security threats. "Bad guys won't even be able to walk into the square," he said.
Alibaba's "big data" systems are behind a "smart city" initiative that ties together data from multiple inputs, including ubiquitous surveillance cameras. 100 smart-city trials are planned by the end of 2018.
Tencent, operator of WeChat, is working with local police to build an "early-warning system" that can track and predict crowd-size and movement.
More: U.S.-listed Alibaba is an investor in Chinese facial-recognition startups Megvii Inc and SenseTime.
https://www.axios.com/newsletters/axios-china-eca63804-9113-4d45-a7cd-0bd6dfb1cba2.html?chunk=5#story5
6. Pterosaur embryo fossils discovered in China
Axios' Erica Pandey reports that:
"Scientists have discovered a site in China [In Xinjiang] that once served as a nesting ground for pterosaurs — the flying reptiles of the dinosaur age. They recovered more than 200 egg fossils, 16 of which show pterosaur embryos and provide a host of new insights into the ancient creature's early life," per a paper published yesterday in the journal Science.
Perhaps the next installment of Jurassic Park can take place in a Chinese genetic lab...
The illustration above, by Maurilio Oliveira, is a reconstructed image showing the hatchling of a Pterosaur based on evidence presented in the study.
https://www.axios.com/newsletters/axios-china-eca63804-9113-4d45-a7cd-0bd6dfb1cba2.html?chunk=6#story6
7. Disney picks the next Mulan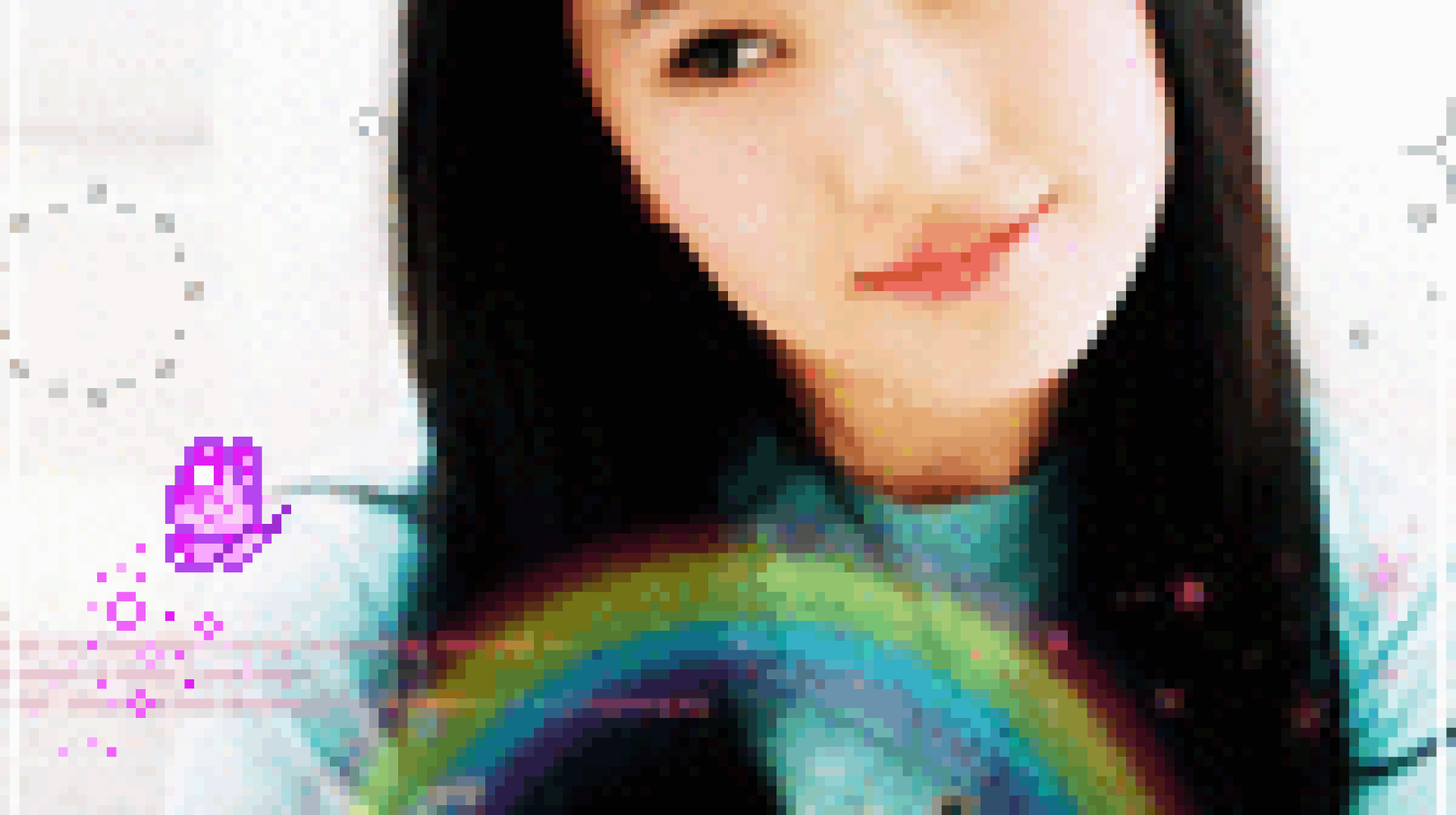 Disney has found the star for its upcoming live-action remake of "Mulan" – Liu Yifei, also known as Crystal Liu.
Buzz: Liu is an inspired choice. She is already a superstar in China, is fluent in English from the years she lived in Queens, NY, in her childhood, and has martial-arts experience. Liu should help guarantee a massive China box office, and by choosing an ethnically Chinese actor, Disney maintains cultural accuracy.
Flashback: Mulan was a legendary female warrior who pretended to be a man to take her father's place in the conscription army. In other words, not your average Disney princess.
https://www.axios.com/newsletters/axios-china-eca63804-9113-4d45-a7cd-0bd6dfb1cba2.html?chunk=7#story7