Good morning, winter is finally here in D.C. Situational awareness: A Chinese envoy is in town working to defuse tensions over North Korea and trade but will likely return to Beijing unsatisfied. The Chinese government is about to convene its annual economic conclave to set the agenda for 2018. Don't expect any surprises.
Event: Join Axios' Mike Allen for breakfast in D.C. on Monday morning when Axios "Harder Line" energy columnist Amy Harder leads a conversation about energy under President Trump. Check out the lineup and RSVP here.
Please send me comments and feedback by replying to this email, contacting me at bill.bishop@axios.com or signal +13012460858. If you want more than a weekly dose of China from me please subscribe to the Sinocism China Newsletter here. FYI – I'm taking off for the holidays next Friday but I will return after Christmas. Happy Holidays and thanks for reading.
https://www.axios.com/newsletters/axios-china-d310ec17-0157-41ec-ab3c-dd78a822e35a.html?chunk=0#story0
1. The next big U.S.-China competition: artificial intelligence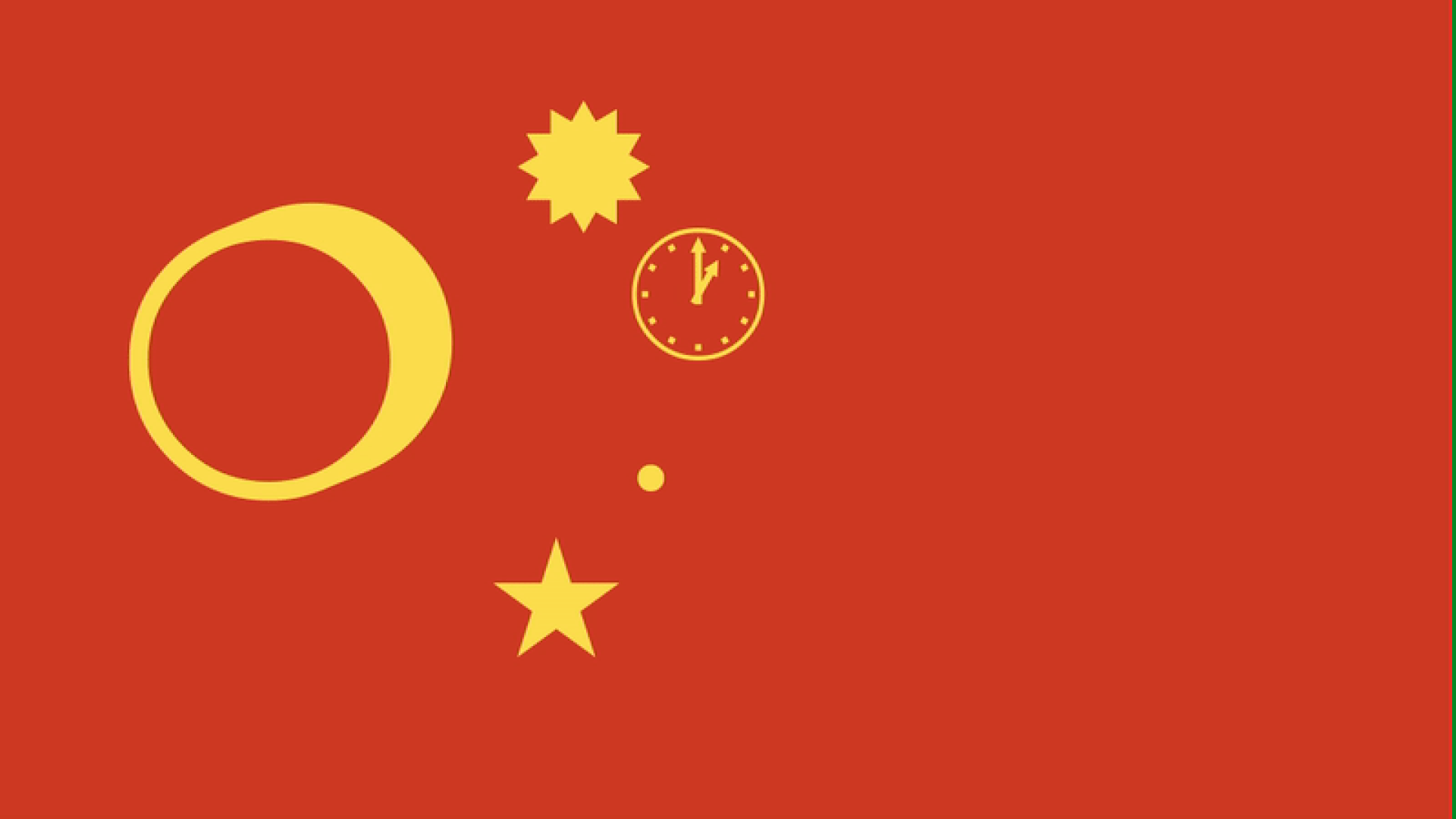 China is in the midst of an artificial intelligence frenzy, spurred in part by the "Next Generation Artificial Intelligence Development Plan" Beijing released in July that promises huge policy and financial support in pursuit of expansive goals between now and 2030.
The big question: Will AI sharpen competition between the U.S. and China? Right now, the most likely outcome is that it will.
A white paper by Kai-Fu Lee, founder of Sinovation Ventures and a world-renowned AI researcher, and Paul Triolo, head of Eurasia Group's Geo-technology practice, argues that China and the U.S. are already in a global AI duopoly because China has several structural advantages for AI development:
Huge data sets generated by nearly a billion internet users and few privacy restrictions.
A rapidly growing pool of talented Chinese AI engineers.
Some of the best and most aggressive entrepreneurs in the world.
A very supportive government policy, including significant financial support.
Go deeper: Read my full story here. Also check out CNAS' report on the role of AI in China's future military power and Axios' Steve LeVine's deep dive into the Sinovation white paper.
https://www.axios.com/newsletters/axios-china-d310ec17-0157-41ec-ab3c-dd78a822e35a.html?chunk=1#story1
2. North Korea tensions keep rising as U.S. and China continue talks
On Wednesday we had the scoop that Beijing dispatched Vice Minister of Foreign Affairs Zheng Zeguang 郑泽光 to D.C. on a "firefighting" mission to deal with escalating tensions over North Korea and trade. The trip was so hurriedly scheduled that Ambassador Cui Tiankai reportedly left the U.S.-China Business Council's annual dinner Wednesday early to meet with Zheng.
What's happening now: There is temporary quiet from the White House about new sanctions against China or North Korea, despite President Trump's Twitter promise nine days ago:
Just spoke to President XI JINPING of China concerning the provocative actions of North Korea. Additional major sanctions will be imposed on North Korea today. This situation will be handled!
Ambassador John Bolton, one of the leading proponents of regime change in North Korea, met with Trump on Thursday – that will have gotten Beijing's attention.
Beijing's Diplomacy: China continues to push its "freeze for freeze" proposal, in which North Korea would suspend nuclear and missile development while South Korea and the U.S. would suspend military exercises. The Trump administration rejects this approach.
South Korean President Moon Jae-in will visit China for four days starting December 13. On Thursday, a South Korea ruling party lawmaker said that Xi and Moon "share an understanding that [freeze for freeze] is perhaps the most realistic way," Yonyap reported.
China's goal: Xi has been working hard to repair relations with Seoul and create distance between Moon, a relative dove on North Korea, and Trump, thus reducing America's multilateral options and bringing the U.S. and North Korea to the negotiating table. China says it will not accept a nuclearized North Korea but no one, including officials in Beijing, actually believe that North Korea would give up its nuclear weapons now.
https://www.axios.com/newsletters/axios-china-d310ec17-0157-41ec-ab3c-dd78a822e35a.html?chunk=2#story2
3. Sen. Cotton says Chinese diplomats are lying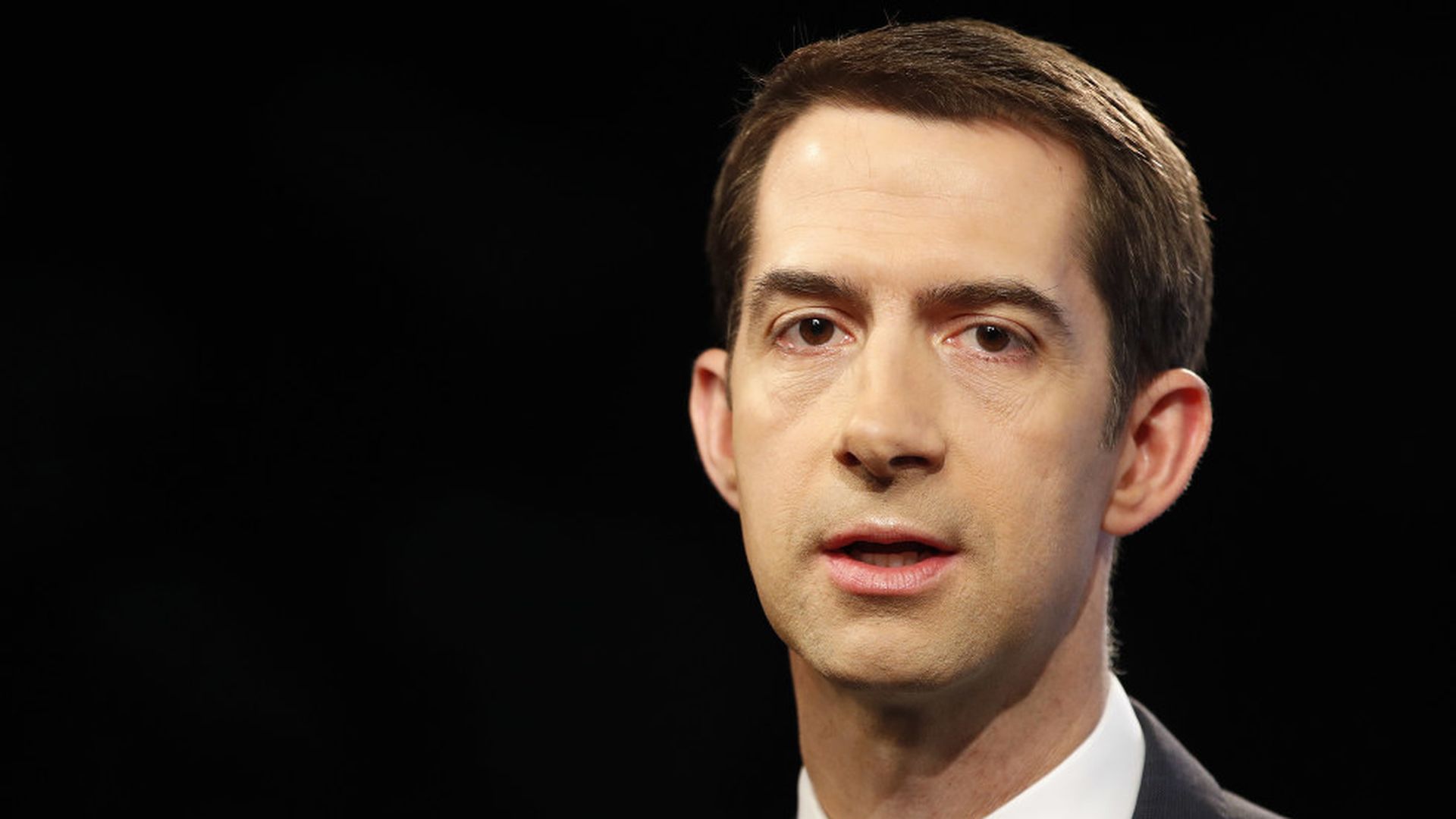 In an interview yesterday with AP, Sen. Tom Cotton, a member of the Armed Services and Intelligence committees and purportedly a leading candidate to head the CIA, said:
"Chinese diplomats are lying when they tell their Western counterparts that Beijing shares their goal of convincing North Korea to abandon its advancing nuclear weapon and ballistic missile programs."
"A nuclear-capable North Korea draws attention away from Beijing's misbehavior that includes 'economic warfare' against the U.S., island building in the disputed South China Sea, and its 'atrocious treatment of Christians'."
"As long as North Korea is a nuclear country, the time and energy and effort of U.S. policymakers must be focused on North Korea, not on China," he said. "That's why they've been playing both sides of the street, saying one thing to Western officials in public but doing nothing to stop North Korea from getting nuclear weapons or now to get them to denuclearize."
Why it matters: China is waking up to the fact that the White House is listening to the hawkish voices on China.
https://www.axios.com/newsletters/axios-china-d310ec17-0157-41ec-ab3c-dd78a822e35a.html?chunk=3#story3
4. Key year-end economic conclave set to begin
Every December the Chinese leadership holds the Central Economic Work Conference (CEWC) to set the national economic agenda for the following year. The Politburo sets the agenda at a meeting just prior to the conference.
What we're hearing: This year's date has not been officially announced but all signs are the meeting will be held in the next week or so. The Politburo just met and discussed economic work for 2018, according to the statement released Friday afternoon Beijing time.
Some of the key themes we should expect at the CEWC, per the Politburo statement (brief English, longer Chinese), include:
A focus on "high quality" growth;
Reforming the housing system and building a long-term policy for the real estate market;
Continuing focus on reducing risks in the financial system and reducing leverage;
Increasing efforts to reduce poverty to achieve Xi's goal of eradicating poverty by 2020;
Reduction of pollution and progress in reversing some of the massive environmental degradation.
The bottom line: 2018 is the 40th anniversary of the reform and opening policy, and it is the first year after Xi's massive political success at the 19th Party Congress. If things go off the rails in 2018, he has no one else to blame.
https://www.axios.com/newsletters/axios-china-d310ec17-0157-41ec-ab3c-dd78a822e35a.html?chunk=4#story4
5. Wang Qishan protege gets banking oversight job – in sign crackdown to continue
Caixin reports that Zhou Liang, recently a senior official at the Central Commission for Discipline Inspection (CCDI), the Communist Party's discipline and anti-corruption unit, is now a vice chairman of the China Banking Regulatory Commission (CBRC).
What we know: Zhou is the second CCDI official to move to the CBRC in three months. Li Xinran became the head of the CBRC discipline and inspection group in September.
Zhou has a long history of working with Wang Qishan, including as his secretary in the late 1990s when Wang was deputy governor of Guangdong Province. Wang is the recently retired (or not, as we reported last week) head of the CCDI.
Quick take: The financial sector has been hit with several corruption investigations over the last year. The appointment of Zhou looks to be another disappointing sign for those who were hoping that the pressure on financial institutions will abate.
https://www.axios.com/newsletters/axios-china-d310ec17-0157-41ec-ab3c-dd78a822e35a.html?chunk=5#story5
6. Erik Prince's proposal to reduce Chinese influence: BuzzFeed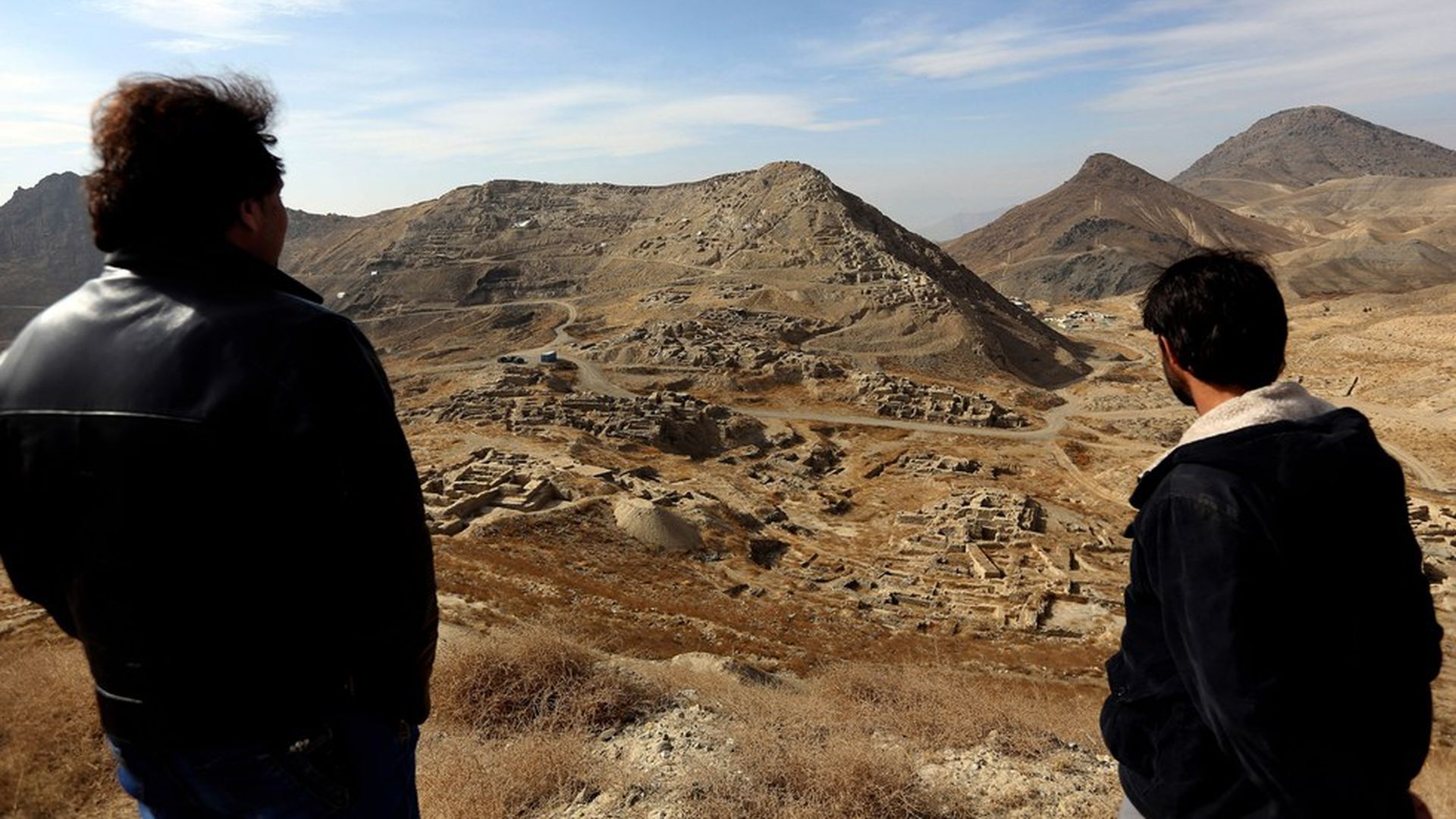 BuzzFeed has published a presentation that Erik Prince, founder of the controversial military contracting firm Blackwater, gave Trump Administration officials about privatizing the war in Afghanistan.
Yes, but: Prince is also the head of Chinese-backed Frontier Services Group, a security and logistics provider. And, during his presentation to Trump's top officials, BuzzFeed claims, he pitched that one benefit of the proposed venture would be to "develop and produce key rare earth minerals [REEs] to restore US high tech manufacturing supply chain".
Stated in the presentation, which BuzzFeed said was prepared for the Trump administration according to a source familiar with the matter:
"In recent years, China has made the control of the global REEs an unstated economic policy"
"Because China state regulations around mine development, finance, and environmental impact can enable a favorable climate for domestic production, China remains in firm control of the REE market"
"China currently holds the dominant market position, a threat to U.S. manufacturing capability in electronics and unique defense products"
My thought bubble: Prince was not happy that this presentation leaked, nor would I imagine his Chinese partners will be pleased to hear he is pitching the U.S. government on how to reduce Chinese influence over key strategic commodities. But there is a long history of double games while playing the Great Game in Central Asia.
https://www.axios.com/newsletters/axios-china-d310ec17-0157-41ec-ab3c-dd78a822e35a.html?chunk=6#story6
7. Sex toys and "Happy Town"
The South China Morning Post is running a series on three of the biggest risks to China's economy. The latest installment examines the urban-rural development gap.
Buzz: SCMP writes "[s]ex toys are not the first things that spring to mind when visiting Yucheng, a sleepy, riverside town in the Yangtze River Delta, about an hour's drive from Shanghai…"
However, the paper reports, the town government signed a 10 billion yuan (U.S. $1.5 billion) deal with a Chinese company to develop a "Happy Town" that will include a sex toy shopping street, a sex exhibition centre, and an "adult-only" hotel.
Go deeper: Local officials are under huge pressure from Beijing and are desperate for ideas to revitalize their jurisdictions. Many will fail but perhaps Yucheng will end up vibrating its way out of poverty.
https://www.axios.com/newsletters/axios-china-d310ec17-0157-41ec-ab3c-dd78a822e35a.html?chunk=7#story7