Axios Chicago
March 03, 2022
Welcome to Thursday. It's National I Want You to Be Happy Day, a time to do nice things for others — like giving them a nifty newsletter.
😰 Today's weather: Colder and mostly cloudy with a high of 33. But on the bright side, our "meteorological winter" (which just ended) was the sunniest in 20 years!
Situational awareness: CPS CEO Pedro Martínez says he expects the district to go mask-optional "in the near future."
Today's newsletter is 968 words — a 4-minute read.
1 big thing: Madigan indicted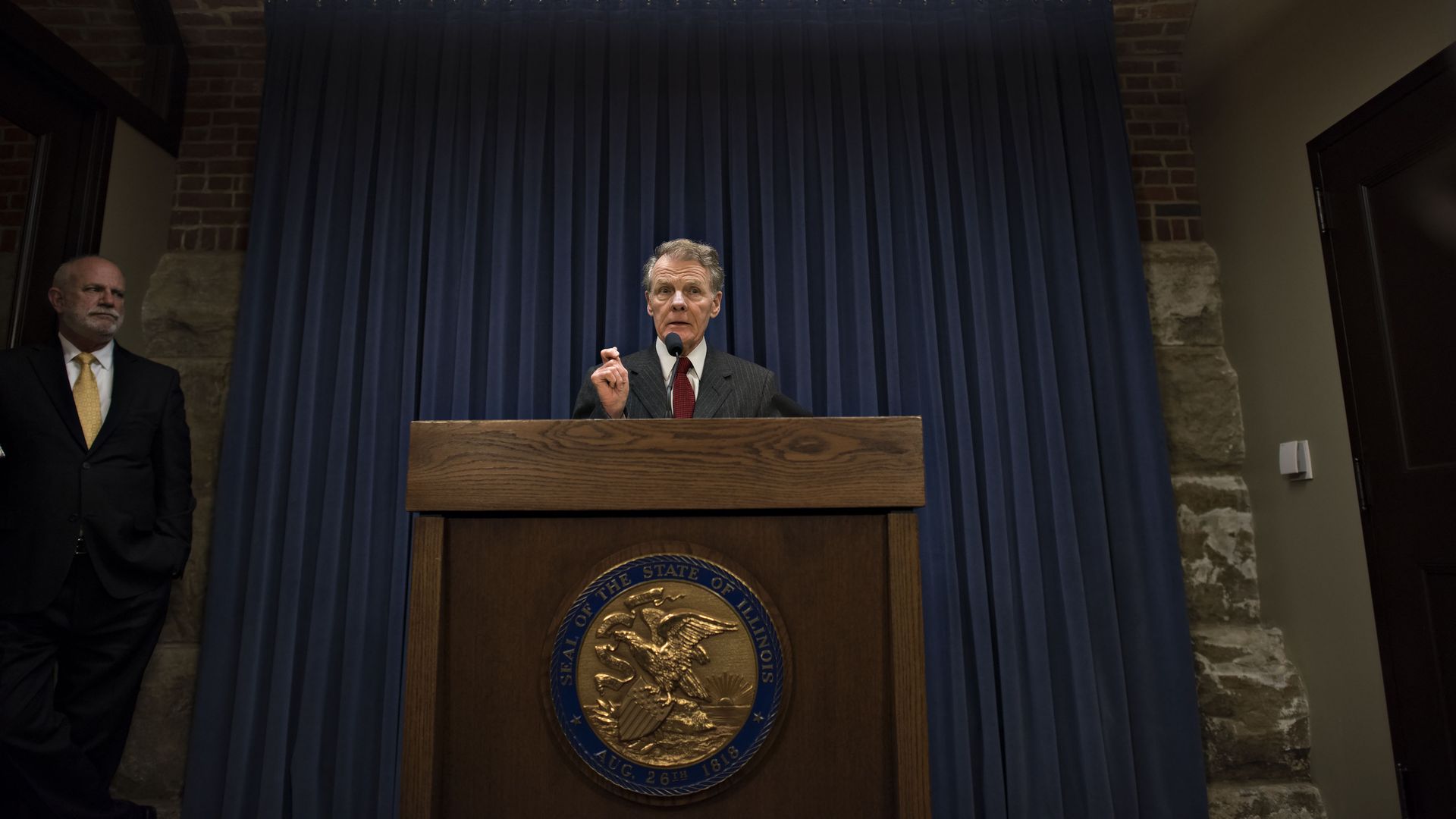 Ex-Illinois House Speaker Michael Madigan was indicted yesterday on federal racketeering charges that allege bribery schemes.
Why it matters: Madigan served as the state house speaker for 36 years, longer than any other in U.S. history, until he stepped down in January 2021.
The charges: U.S. Attorney John Lausch has charged Madigan with attempting several pay-to-play schemes.
The 22-count indictment alleges that Madigan engaged in a "decade-long scheme" to use his public office for personal gain.
It charges that Madigan led the 13th Ward political organization in illegal activities through an organization the indictment calls "The Madigan Enterprise."
Many of the charges stem from the ComEd scandal. In 2019, lobbyists with close ties to Madigan and ComEd executives were indicted on a scheme to curry favor with the speaker.
What they're saying: "Corruption by an elected official and his associates undermines the public's confidence in our government," Lausch said yesterday in a statement.
"The indictment alleges a long-term, multifaceted scheme to use public positions for unlawful private gain."
Big picture: Madigan has been under federal scrutiny for years, dating back to at least 2014.
"You better have a tight case, because if you're going to take the shot, you're not going to want to miss," Mayor Lori Lightfoot said at an event at UIC.
The other side: "I was never involved in any criminal activity," Madigan said in a statement. "The government is attempting to criminalize a routine constituent service: job recommendations."
What's next: Madigan was not arrested and no date has been set for arraignment.
💭 Justin's thought bubble: This is such a huge moment in Illinois politics. Every piece of legislation, every election, every candidate in the last 50 years was influenced in some way by Michael Madigan.
The history books will no doubt argue his legacy as one of the most powerful politicians to ever call Illinois home, but it will now include an asterisk.
2. 🍽 No reservations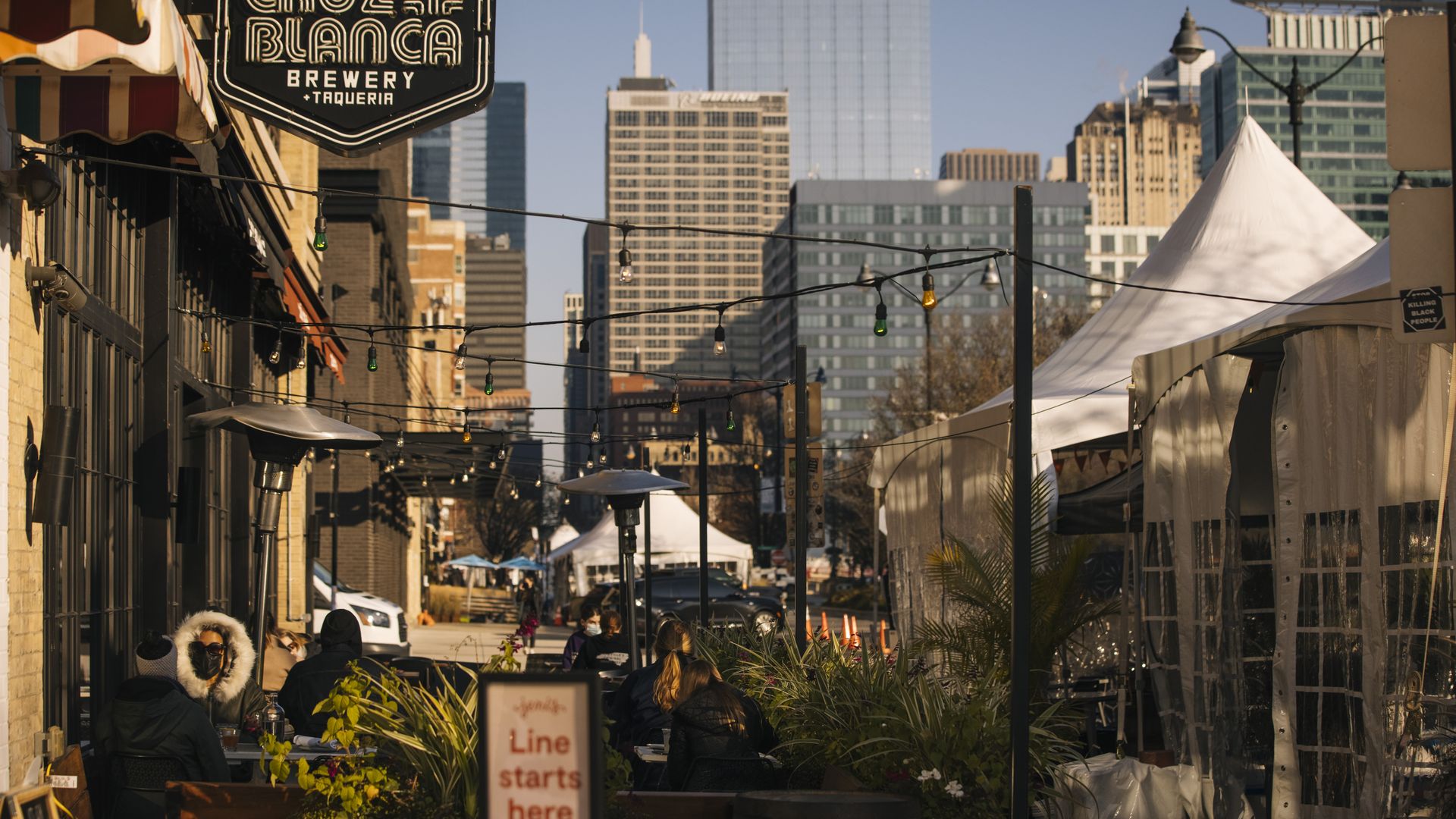 You may have noticed that it's hard to get reservations at some restaurants these days. But according to the Independent Restaurant Coalition (IRC), that doesn't mean restaurants are on the rebound.
Why it matters: Restaurants are pushing the federal government to replenish aid due to ongoing pandemic losses. They point to:
What they're saying: "Restaurants are closer to permanently closing than they have ever been," Boka Group co-owner and IRC co-founder Kevin Boehm tells Axios.
The intrigue: With all the economic hardship, diners may now be wondering why they can't get a table.
One reason? Restaurants aren't working at full capacity, according to the IRC. Staffing shortages and financial losses mean they are not staffing to fill every single table, which is why you may see empty tables in restaurants that say they are sold out.
"Seating every single table would unfairly over-tax staff and make it difficult for restaurants to provide the experience they want," Boehm says.
Zoom out: Last week, a national report noted that restaurants were rebounding. But the IRC and local restaurants disagree, pointing to the massive losses they've incurred during the past two years.
And reservations in Chicago are 45% lower than pre-pandemic levels, according to OpenTable.
What's next: The IRC yesterday delivered a letter to President Biden signed by over 10,000 restaurant owners, employees, and suppliers asking to replenish federal funds for pandemic relief.
3. Chart(s) of day: vaccinations by neighborhood
In Chicago, 74% of people over 5 are fully vaccinated against COVID-19.
We've broken down those rates by ZIP code in the past, but today we look at it through the lens of community areas — aka neighborhoods.
4. Tips and hot links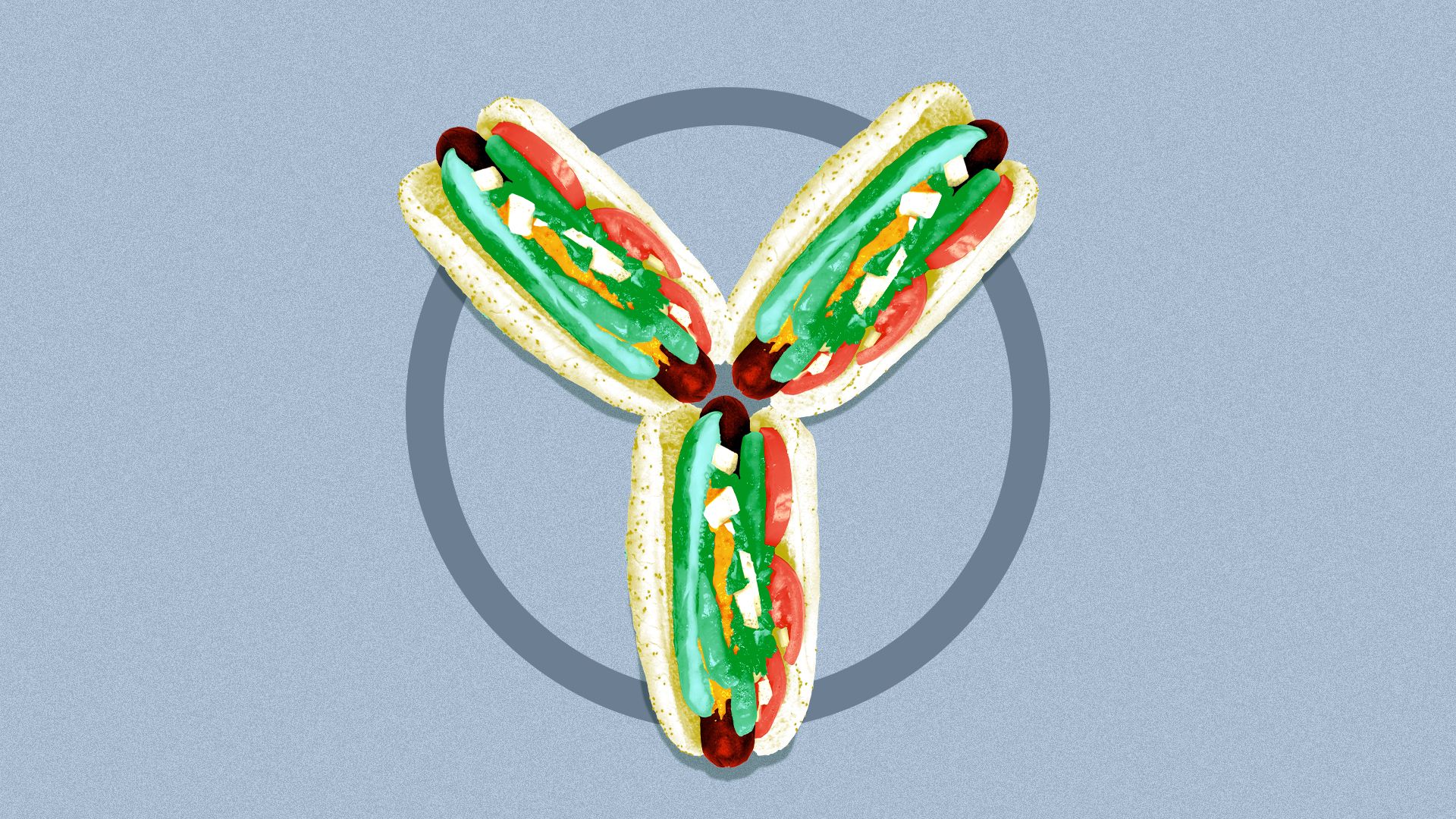 🚓 A police watchdog group says there is "overwhelming disparity" when it comes to police stops and use of force against Black Chicagoans. (Daily Line)
🇺🇦 From lobbying officials and attending rallies to sending blankets and welcoming refugees, there are lots of ways to support Ukraine. (Tribune)
🏒 The Blackhawks GM says it's time for a rebuild. (The Score)
Fresh job openings around town
5. Food Fight: fried fish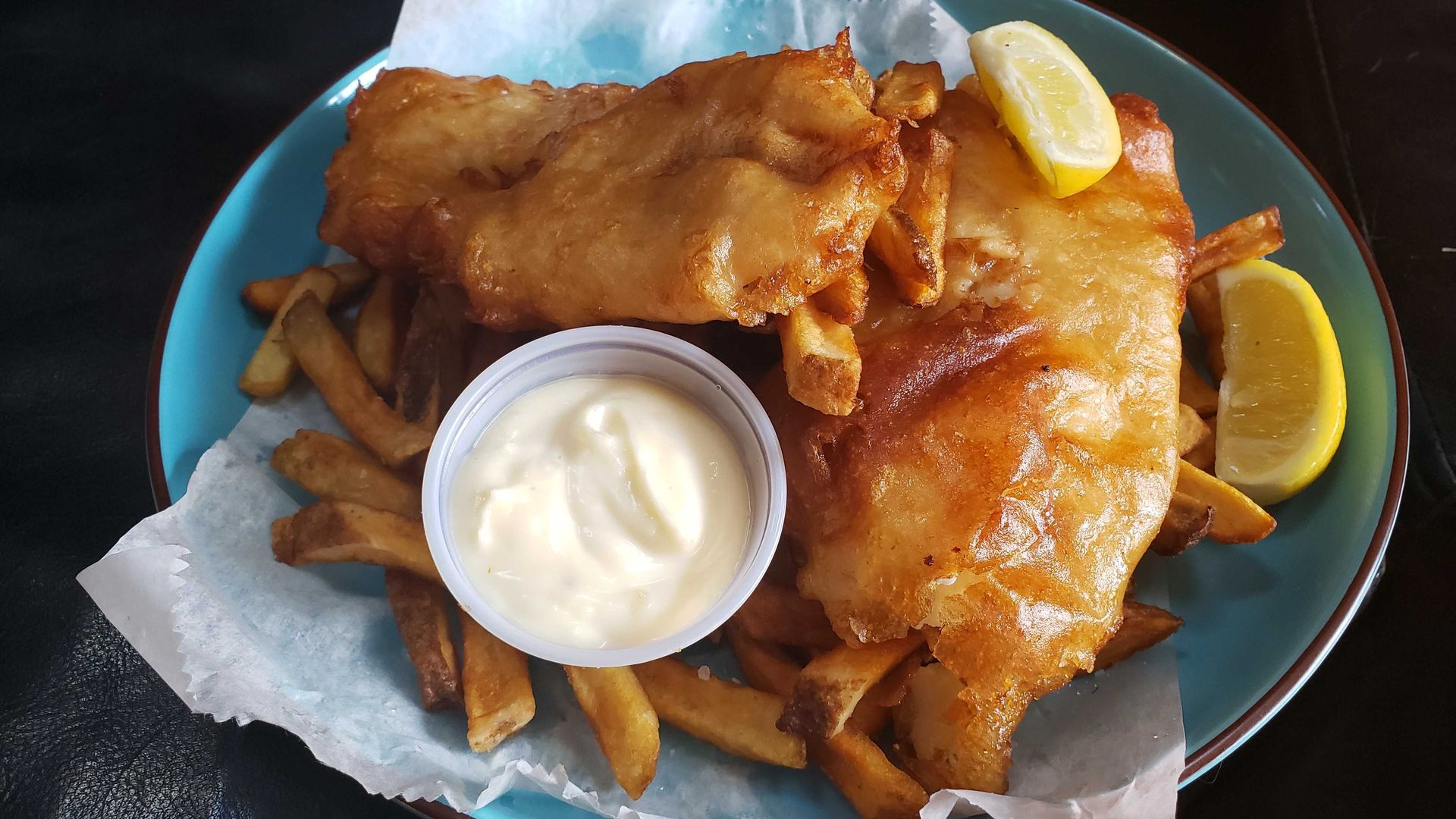 After stuffing our faces with paczki, pancakes and king cake, it's time to turn to Lenten foods.
For many Catholics, that will mean meatless Fridays over the next 40 days.
So, we figured it was a good time to dish about our favorite fried fish.
Monica's pick: BIG & little's does so many things well, but batter frying food items is a particular specialty.
Although I prefer fried cod, like the dreamy sandwiches from the old Deluxe in Champaign, I really dig the battered whitefish ($16) and chips cranked out by B&l.
They also serve it in a taco and a sandwich to delectable effect.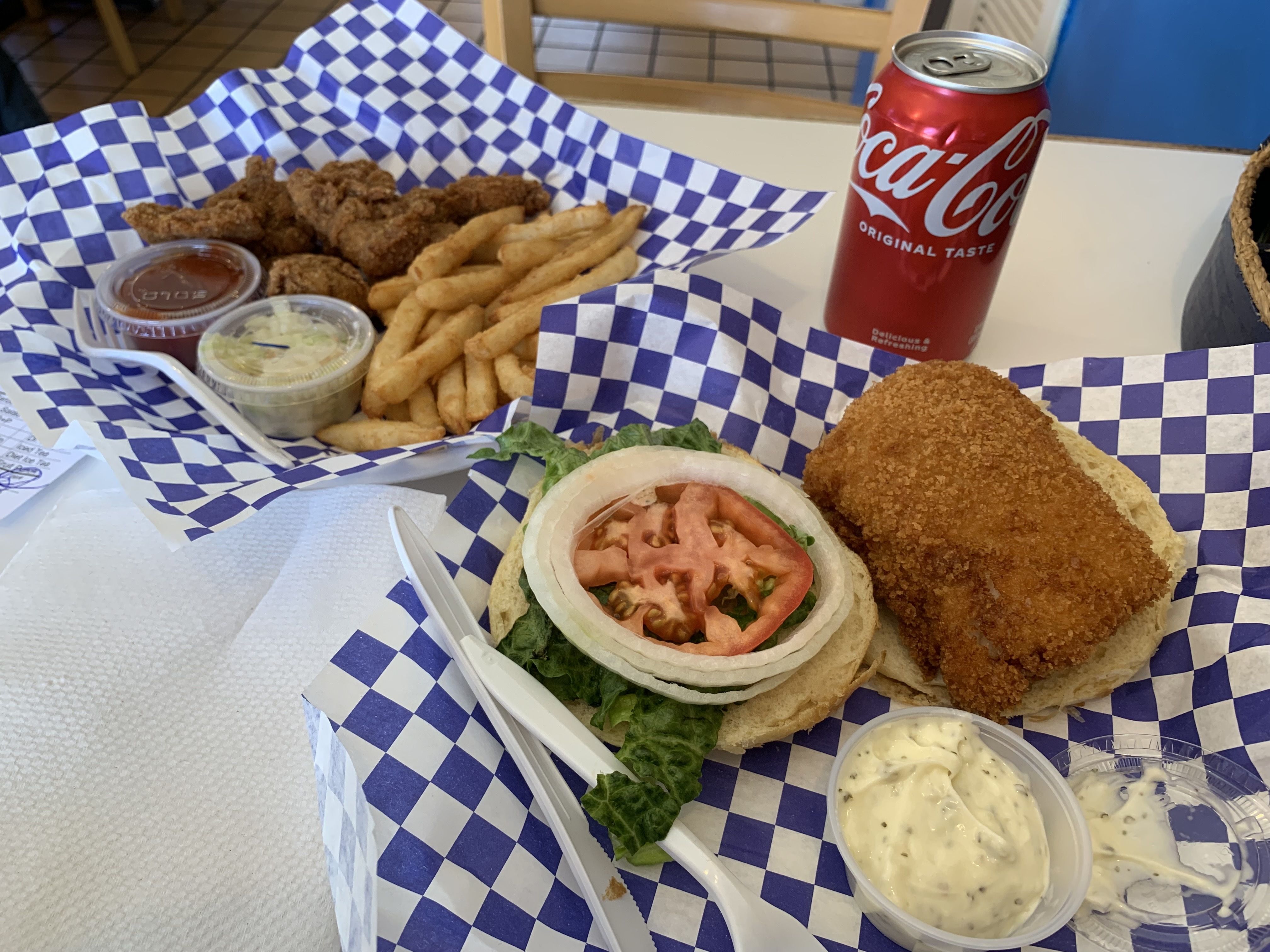 Justin's pick: Let's head out to the suburbs! I'm going with Don's Dock Seafood on Northwest Highway in Des Plaines.
Don's Dock has been in business for 71 years. They offer up smoked delicacies like lobster rolls and fried walleye and perch.
But for me, it's all about the fried cod sandwich ($7.45). The cod comes on a flaky, buttery bun. Points for the lettuce, tomato and onion.
They also have fish chips (seen above) that are more bite-size nuggets, which I prefer over larger pieces that fall apart after one dip in the sauce.
And yes, I ate both.
📬 Reply with your picks and we'll share next week.
6. Photo(s) of day: Spring Training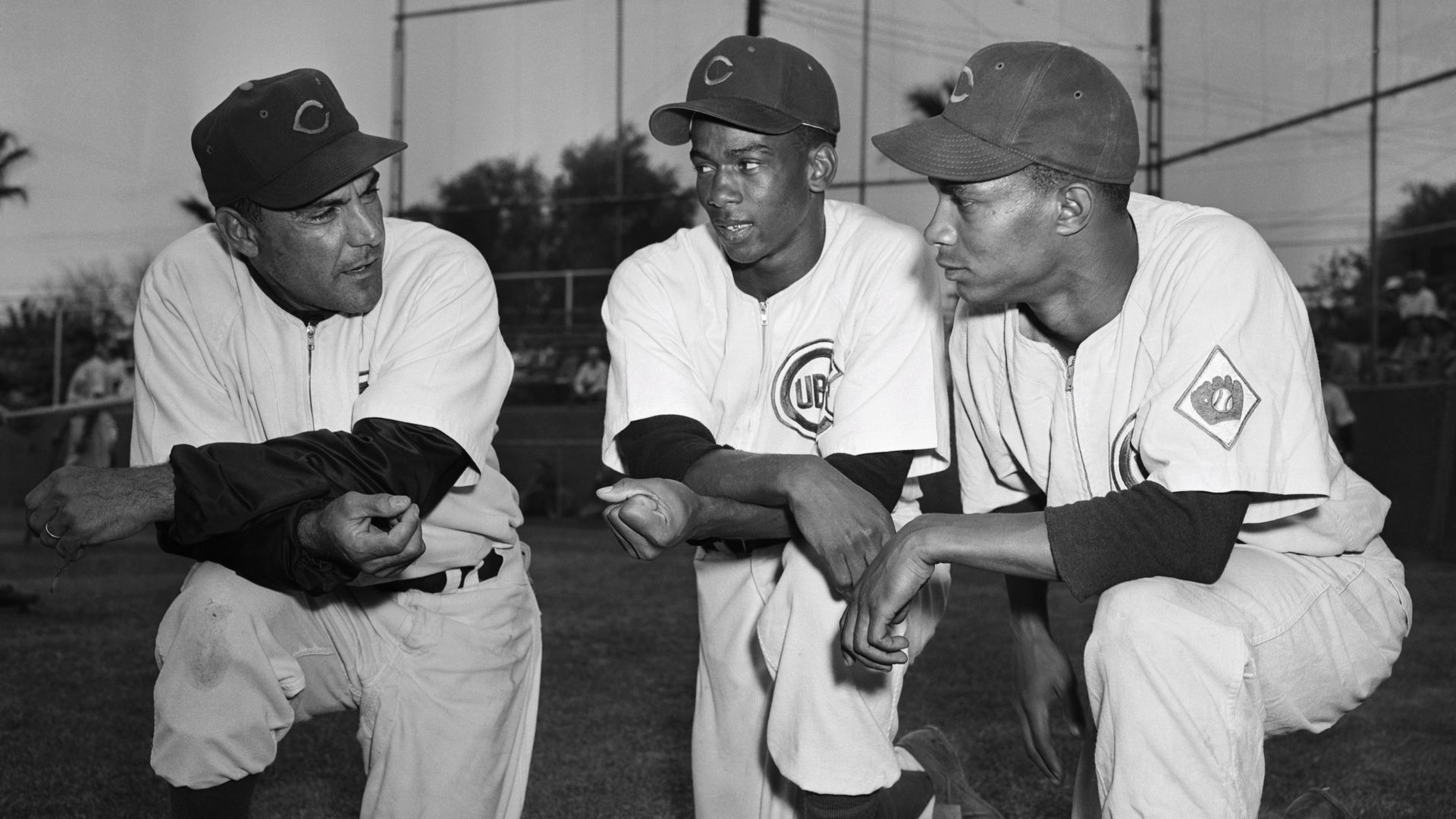 Due to labor strife, MLB will miss regular season games for the first time in 27 years. They've officially canceled the first two series of the year and more could be coming.
⚾️ This also means spring training is on hold. Can there even be spring if there's no spring training?
To help with baseball malaise, here are some fun photos from the Getty archives.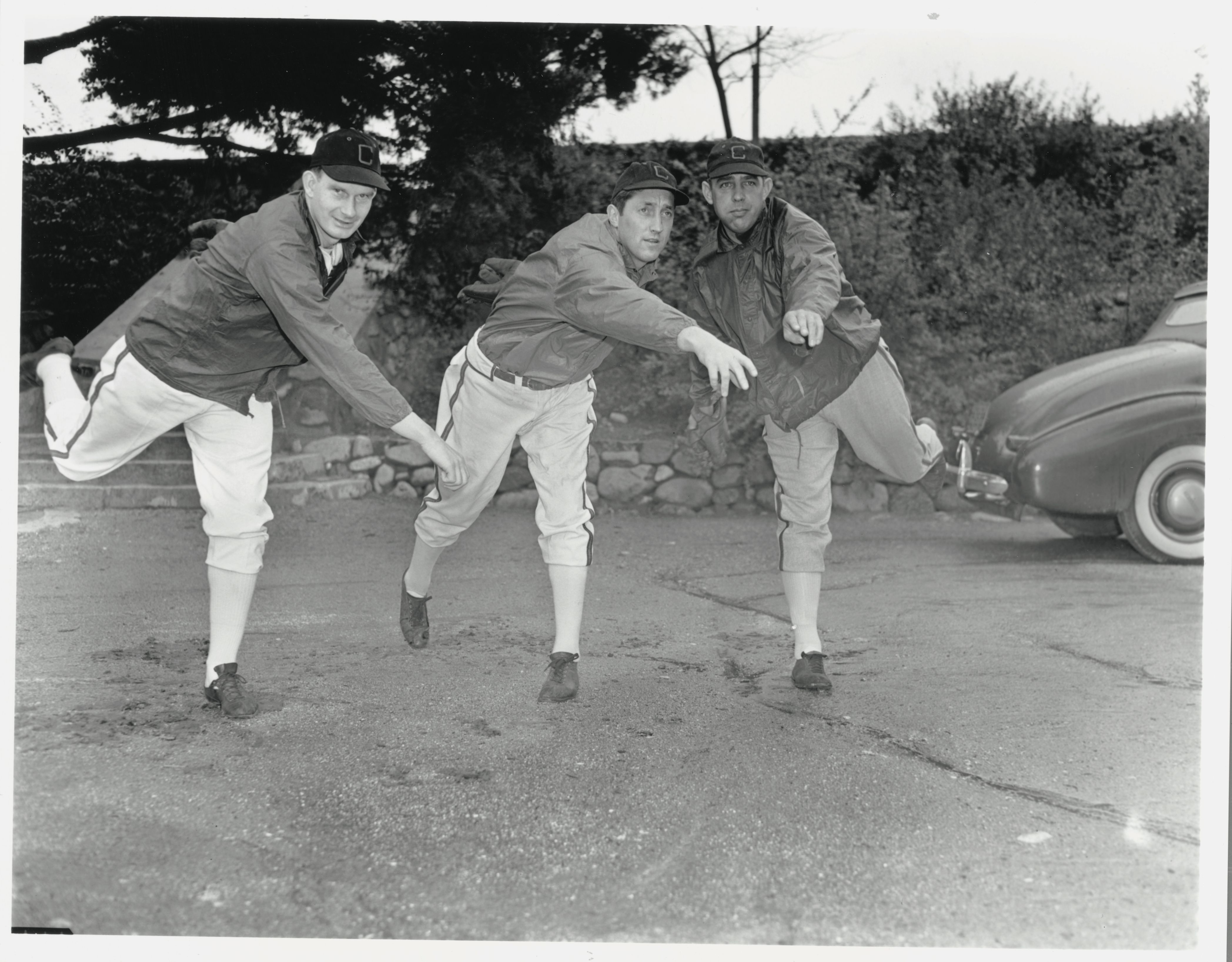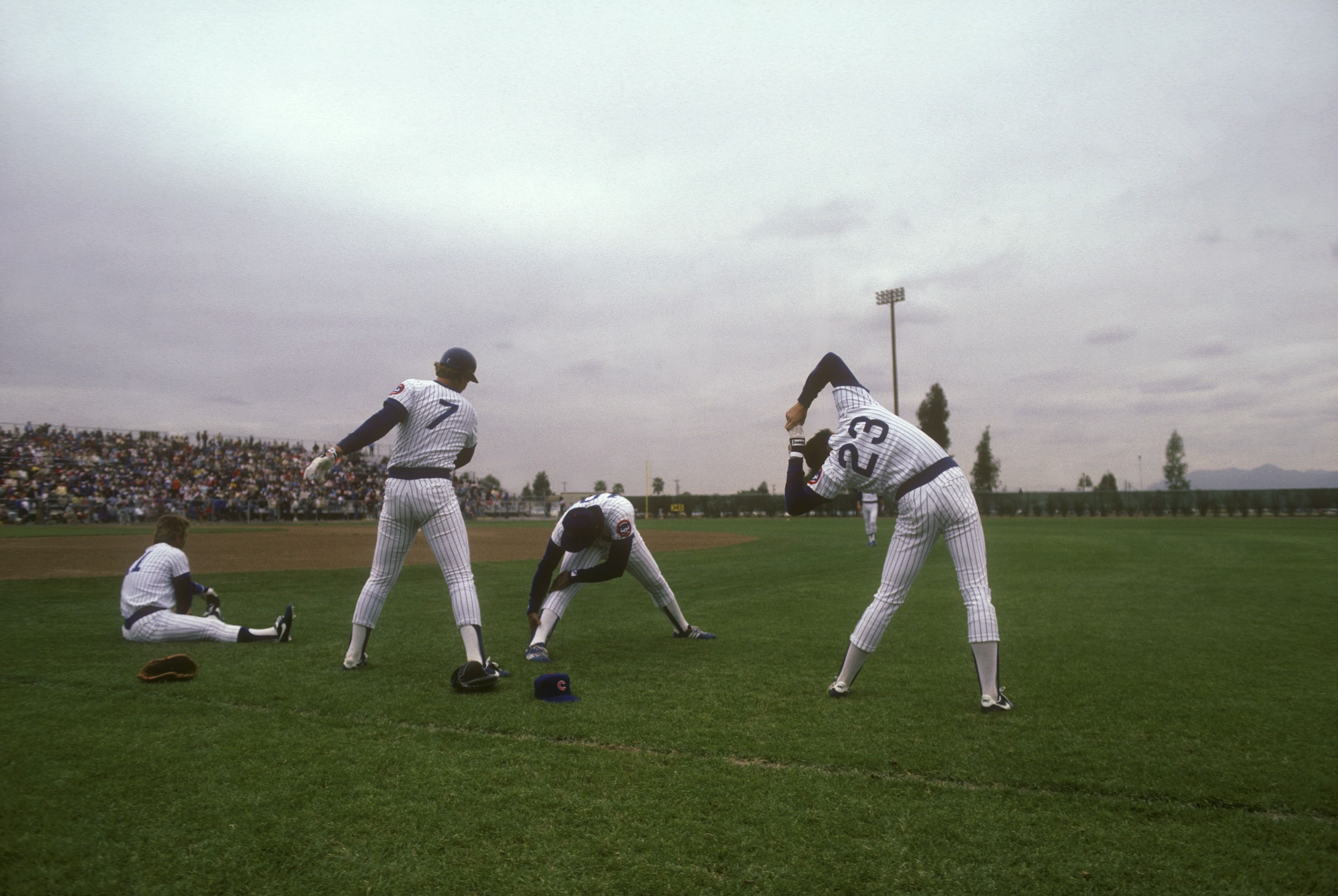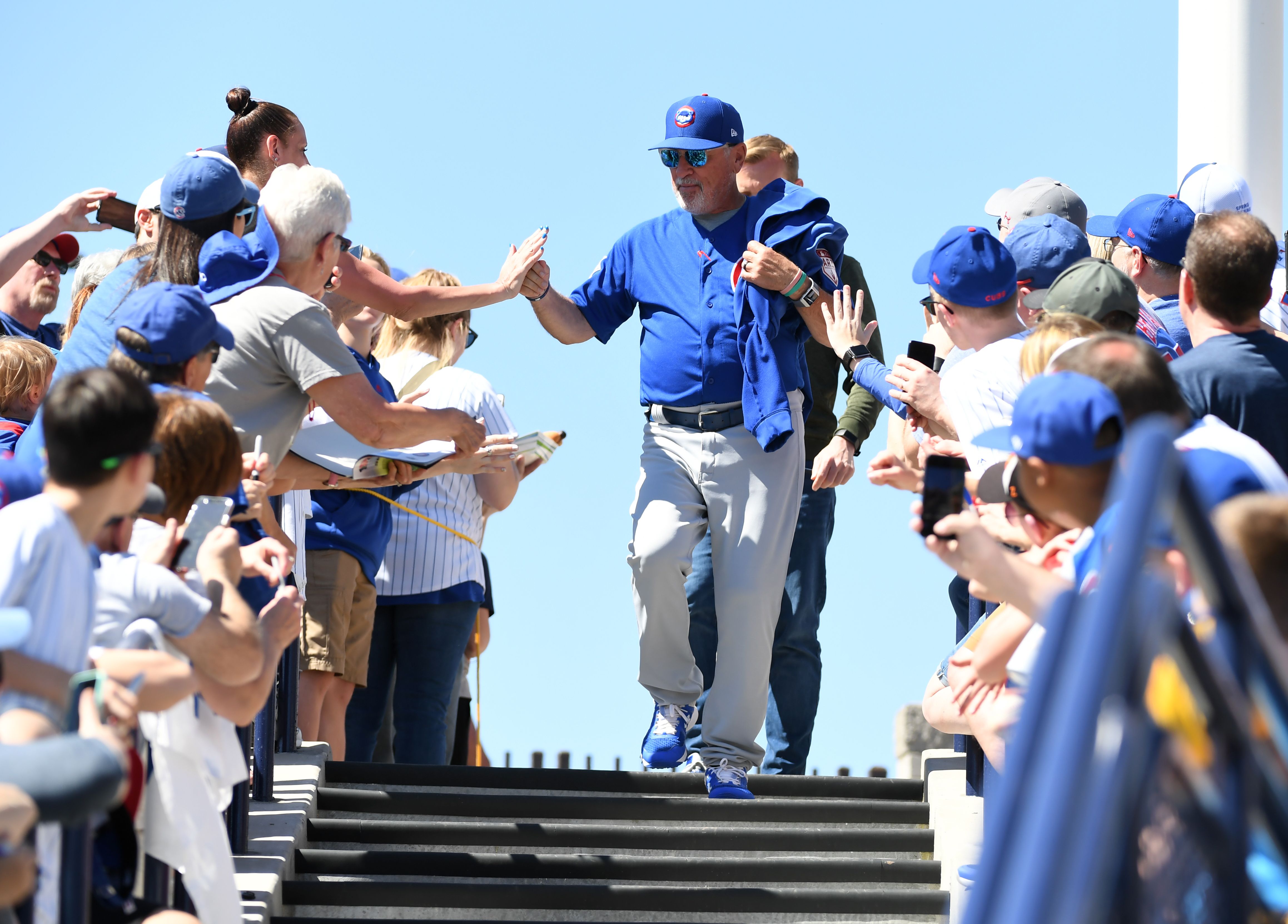 Editor's note: Yesterday's 1 big thing was updated to clarify that the Chicago Fire player the city is using to promote vaccine awareness, Stanislav Ivanov, is from Bulgaria, not Poland. We have a request for clarification into the city and may have more on this story next week, so stay tuned.
Our picks:
💉 Monica is comforted by all the emails theaters are sending to remind her to bring her vax card and mask to upcoming shows.
💿 Justin is on a Tears for Fears kick. No, not the new album, but the old stuff. I wrote the newsletter today listening to Songs from the Big Chair on repeat.