Axios Chicago
April 01, 2023
Lights, camera, action! Welcome to the Saturday newsletter. Let's go to the movies.
Today's newsletter is 916 words — a 3.5-minute read.
1 big thing: The movie theater glow-up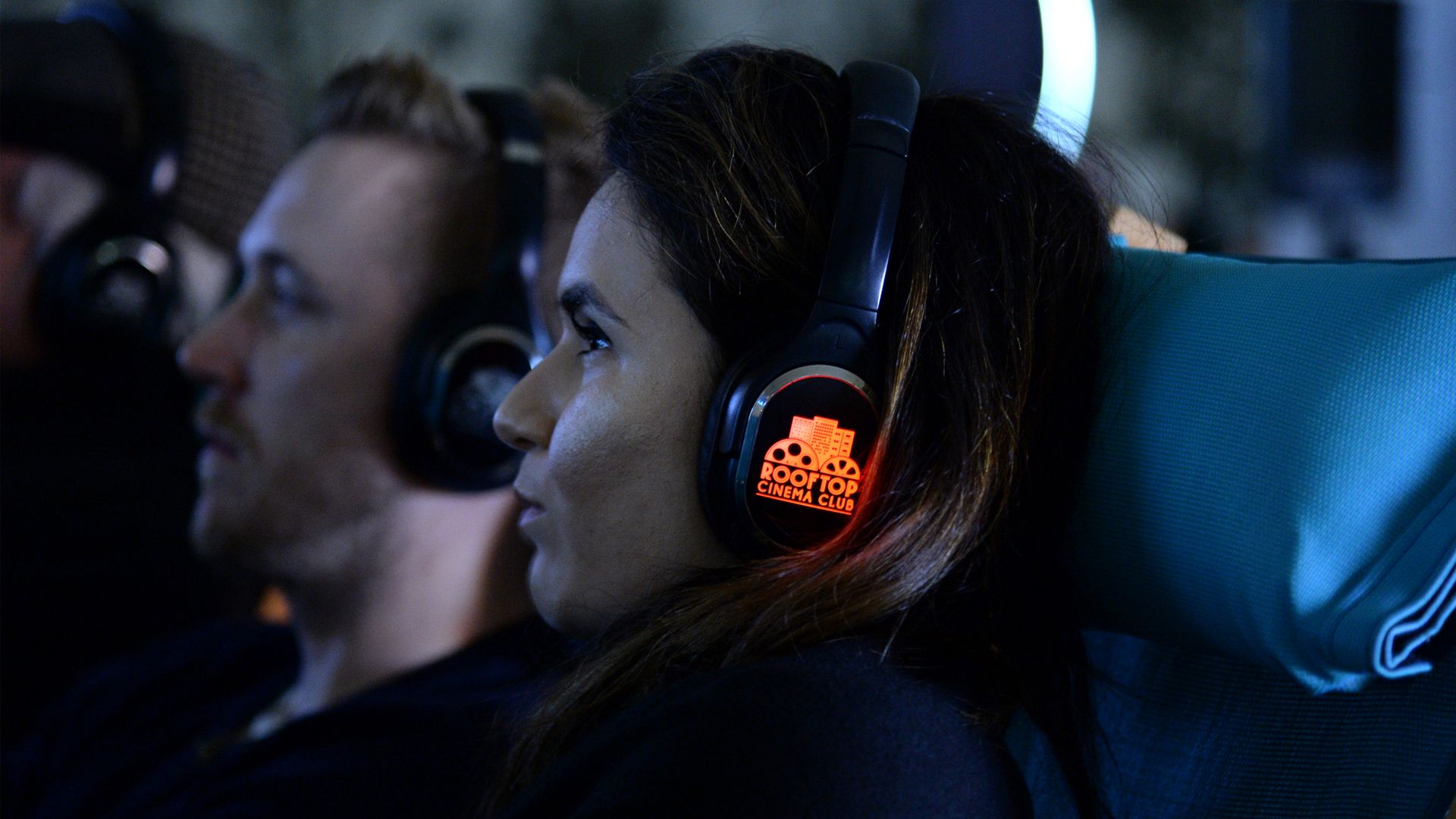 Seeing a movie in Chicago can include wireless headphones, skyline views and a cushioned loveseat.
Why it matters: Box offices overall are showing signs of life again, as moviegoers are returning to a revamped theater experience.
Zoom in: Rooftop Cinema Club in Fulton Market offers a skyline view while you watch a movie on an LED screen. You'll have to wear wireless headphones, which the theater says helps you "live in those memorable cinematic moments and not get disturbed by the outside world."
The seats might remind you of home. They have cushioned single chairs and loveseats (for date night), and there's a side table for your drinks and snacks.
The movies are selected by the staff, who also host games, talent Q&As and sing-alongs at the club, too.
Kiddos are welcome for any showing before 4:30pm. Later screenings are for adults only.
The theater, which took a winter hiatus, will reopen in spring 2023.
The big picture: Hundreds of theaters have closed their doors since the onset of the pandemic, but those remaining are betting that luxurious or unique experiences will bring back audiences.
Nationals chains like AMC Theatres, Cinemark and Regal have redesigned theater rooms to include more luxury recliners and food options.
Local theaters have become smaller, embracing comfortable recliners and seats, too. Others are offering dine-in options, allowing people to buy cocktails, beer or personal pizzas.
Some theaters are even ditching traditional seats for beanbag chairs.
2.📽️ Chicago theaters: In memoriam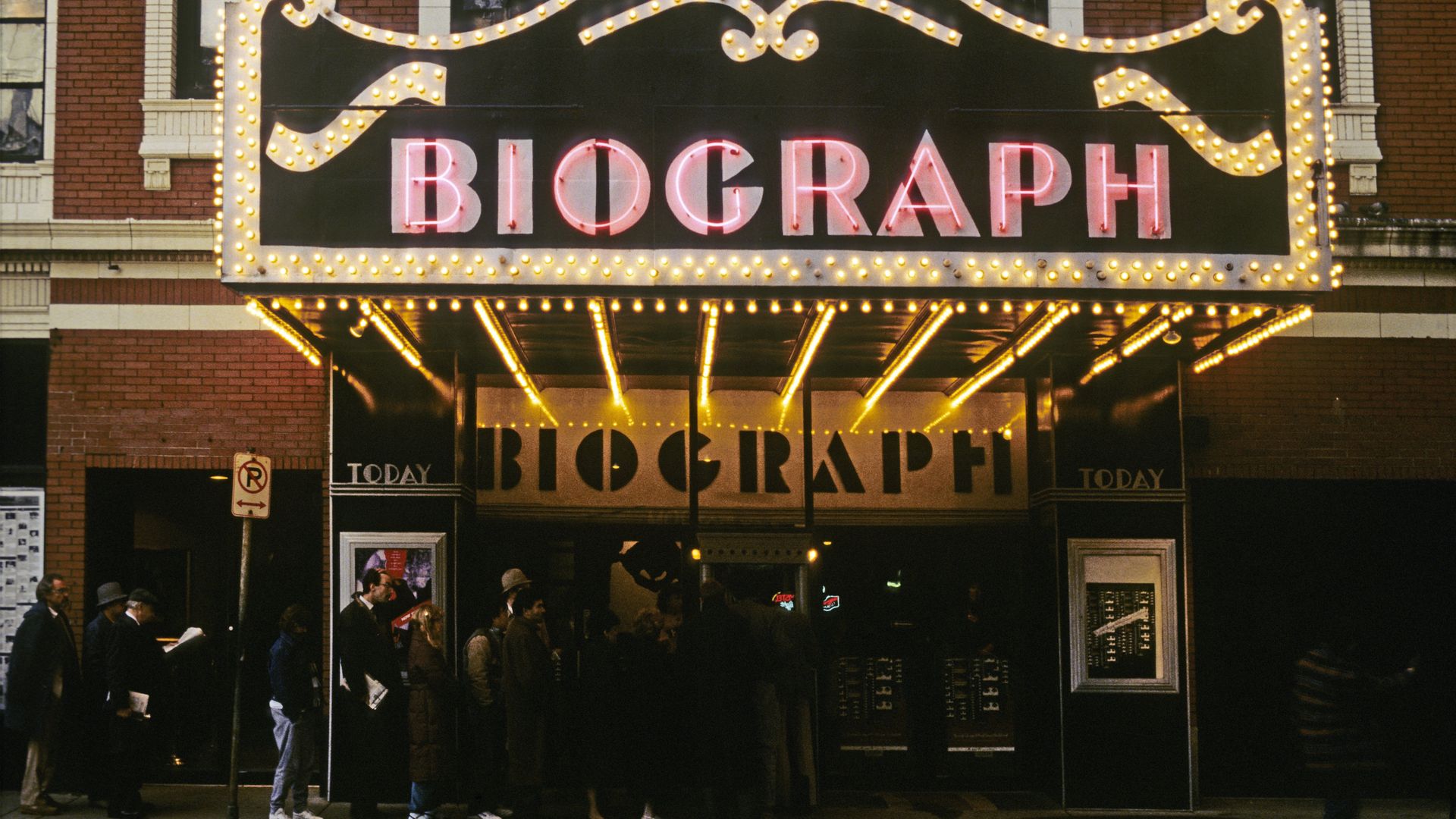 Hi, it's Justin & Monica!
This month is a difficult one for movie theater lovers, as owners of The 400 (or the New 400) have announced they may close the historic Rogers Park movie house.
We remember seeing "The Matrix" there a few times.
State of play: The closing has us thinking of Chicago's great movie palaces, from downtown gems like Chicago Theatre to iconic spots like the Biograph.
And, of course, there are other theaters we wish were still around:
Village Art Theatre
The Village was across the street from Latin School of Chicago at North and Clark Streets in Old Town. The red brick building was built in 1916 as the Germania Theater but was known to modern Chicagoans as a cheap place to see your favorite cult or art film.
It closed in 2007 to make way for a luxury condo complex.
McClurg Court Cinemas
This movie house opened in 1971 and was the precursor to the megaplexes downtown. Its main auditorium was a state-of-the-art experience, tailor-made for the blockbusters of the 1990s.
Loew's Cineplex closed McClurg in 2003.
Justin's thought bubble: I pulled an all-nighter standing in line to see "Star Wars: Episode I — The Phantom Menace" at McClurg. Somewhat recommended.
3 Penny Cinema
Everyone knows the Biograph Theater in Lincoln Park for its gangster lore: It's where the FBI killed John Dillinger.
It also was known for its midnight screenings of "The Rocky Horror Picture Show."
Yes, but: Across the street, the 3 Penny Cinema gave movie buffs the best bang for their buck. It showed a healthy dose of foreign and independent films, and it even had a stint as an adult theater in the early 1970s.
You can still see the bones of the old joint when you catch your favorite rock band at Lincoln Hall, which has been housed in the same building since 2009.
The Nortown
This huge theater at 6320 N. Western was built in 1931 with mermaids on the walls and stars on the ceiling.
After an attempt to turn it into a triplex in 1984, the Nortown closed in 1990.
Monica's thought bubble: Our family lined up to see "Grease" and "Star Wars" at the Nortown, and it was the scene of many a grade school birthday party that ended at Sally's Stage across the street.
Ramova Theatre
The pride of Bridgeport opened in 1929 and is a sister site to the Music Box on the North Side. The ornate, Spanish-inspired architecture made it a premier destination for South Side moviegoers for decades, until it was forced to close in 1986.
There are hundreds more theaters we could write about. What movie house do you miss most? Just hit reply, and let us know.
3.🍿 Movies on the horizon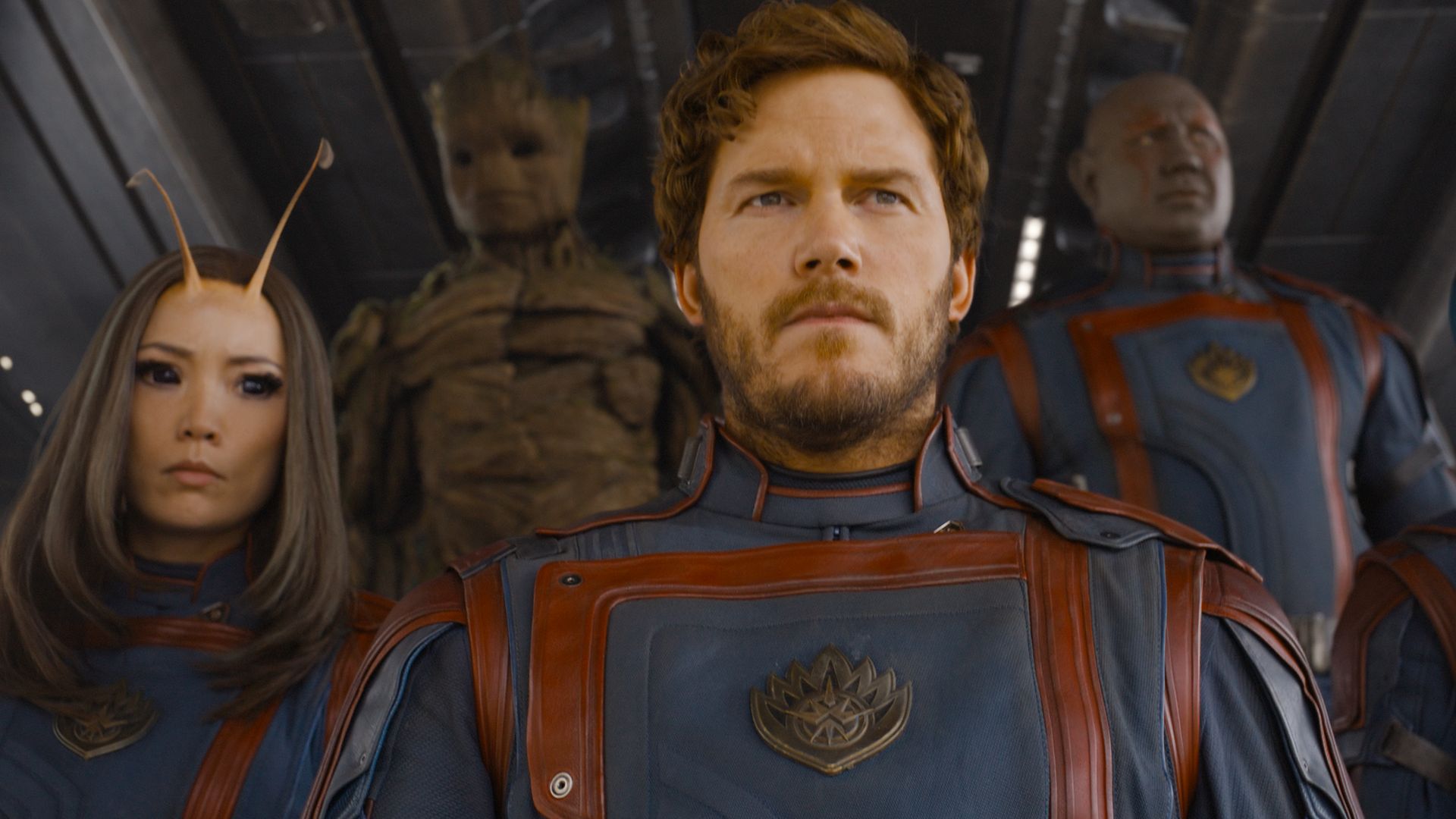 Major movies are dropping ahead of the summer box office rush.
Herb again: This will be my final newsletter for Chicago. It's been a pleasure chatting with you all these last few weeks!
Thanks to our editors Ashley May and Hadley Malcolm and copy editor Rob Reinalda.