Axios @Work
September 22, 2020
Welcome back to @Work. Keep your notes coming to [email protected].
Situational awareness: The U.S. has surpassed 200,000 coronavirus deaths. Black and Latino Americans are dying at three times the rate of white Americans.
You're invited: My colleague Felix Salmon will interview Rep. Pramila Jayapal (D-Wash.), Harvard University's Danielle Allen and Operation HOPE founder John Hope Bryant tomorrow at 12:30 p.m. ET for a virtual event on the coronavirus' impact on economic and racial inequality in America. Register here.
I've got 1,368 words for you, or a 5-minute read. First up...
1 big thing: Remote work won't kill your office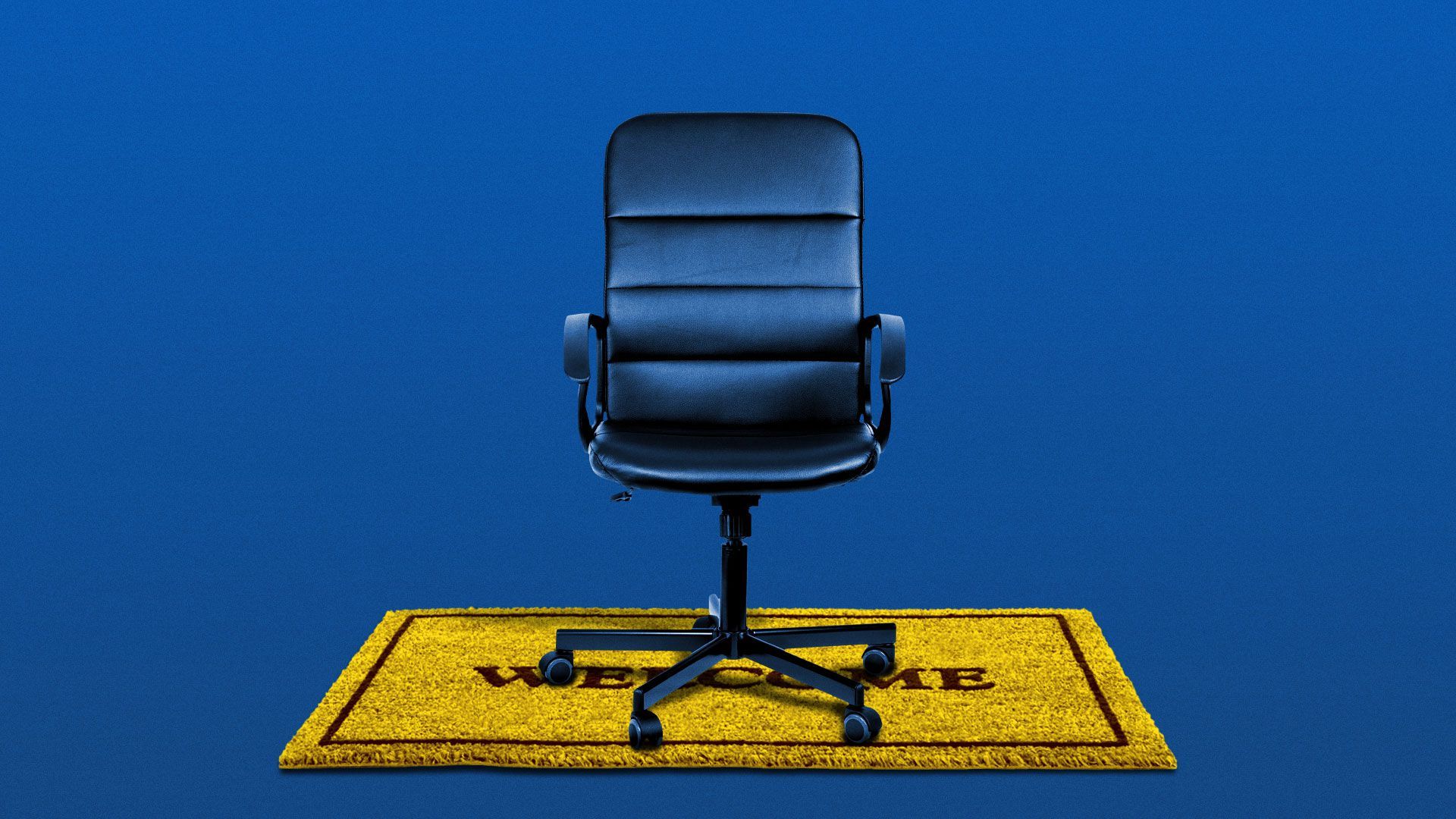 We can officially declare the 9-to-5, five-days-a-week, in-office way of working dead. But offices themselves aren't dead. And neither are cities.
The big picture: Since the onset of pandemic-induced telework, companies have oscillated between can't-wait-to-go-back and work-from-home-forever. Now, it's becoming increasingly clear that the future of work will land somewhere in the middle — a remote/in-person hybrid.
Surveys conducted in the six months since most people started working from home show that less than 10% of Americans actually want to work remotely all the time, according to a new Barclays analysis.
The much more common desire is for flexibility: the option to come to the office a few days a week for meetings and face-to-face time with colleagues.
The U.S. workers who have already returned to the workplace are spending half a day less per week there, per Barclays.
And despite the hype around remote work, the share of job postings that are fully remote is just 4%, the report says. It was 2% before the pandemic began.
Still, the longer-term impact of the coronavirus could reduce the need for office space by 10%–20%, Barclays notes. That's a massive shift that will change the way cities and towns across the country look.
"The reduction in office spaces will hurt cities' finances," says urbanist Richard Florida. "The decline of the central business district will be painful."
"But it's important to disentangle the pandemic's effects on real estate and its effect on cities," he says. Young people will still want to live in urban centers, and, eventually, what used to be office space will be rented by stores or restaurants or art galleries.
And fancy Fortune 500 corporate headquarters — 90% of which are located in metro areas with populations of 1.3 million or more — won't disappear either, says Florida. Companies will keep building these campuses and filling them with perks like free food, green space and gyms to attract talent.
Worth noting: As hybrid work looks to be gaining popularity, companies with experience managing all-remote teams say that model can come with problems.
"I've worked in hybrid settings that have been disasters," says Darren Murph, head of remote work at GitLab, the world's largest all-remote company. Often when firms try to combine the two approaches, they are less intentional about documenting what happens during in-person chats or planning social events that people can join from their remote locations.
"It works if you structure the organization as if everyone is remote."
2. Why high-wage jobs aren't coming back
The pandemic has caught up with high-wage jobs.
The big picture: Early on, the pandemic walloped hiring across the wage spectrum and in every sector. Now, states have opened up, and the lower-wage retail and restaurant jobs have slowly come back — but higher-paying jobs are lagging behind.
Postings for the highest-paying jobs on the site Indeed are down 24% year-over-year, even though most of the work in this wage bracket can be done from home.
Compare that with low-wage jobs (down just 12%) and middle-wage jobs (down 18%).
The decline in postings for high-paying work is likely due to the fact that tech and finance companies are adjusting their hiring plans to cut costs amid the recession, says Jed Kolko, chief economist at Indeed.
"High-wage sectors often think differently about hiring," he says. "It costs them more to fire and hire than it does low-wage sectors."
"There's also less churn," says Kolko. People are less likely to leave their jobs in the middle of a pandemic, and so companies don't have to look for new talent to replace employees who have left.
3. The new crop of workers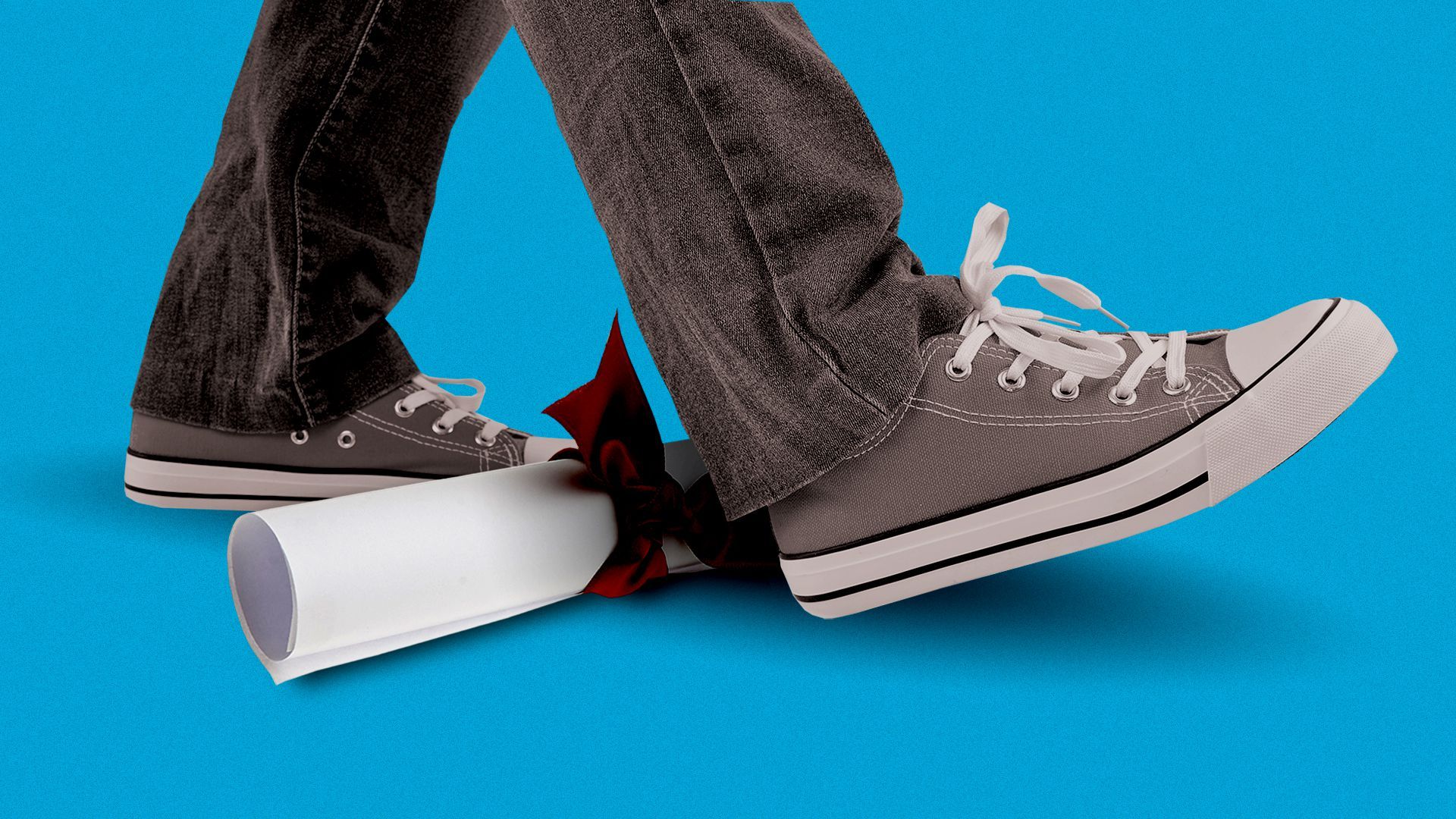 When the coronavirus pandemic turned college into a series of Zoom meetings, millions of college students decided to defer — or drop out entirely — and get jobs instead.
By the numbers: 22% of college students across all four years are planning not to enroll this fall, according to a College Reaction/Axios poll. Of those not returning to school, most — 73% — are working full time.
"I thought that no matter how hard Harvard tried to train its teaching staff to adapt to the online education format, it would not compare to in-person instruction and would end up having a negative impact on my educational development," says Garrett O'Brien, a rising sophomore at Harvard who has taken this year off.
Students are getting jobs as servers, tutors and freelance writers, among other gigs. Many of them are helping support their families.
The trend is spurring the creation of startups. Some former Google employees got together and started a "school" that trains students who are taking time off for future jobs in engineering, sales and more.
This phenomenon could have long-lasting effects on the labor market, Stanford economist Nicholas Bloom tells Axios.
"One part of the labor market that will be hit hardest will be the lower-skilled end — both with lower demand due to COVID as low-skilled demanding industries like travel, entertainment and retail are shrinking most and with relatively larger supply due to people working a year extra before college," he says. "This could increase inequality even further."
4. Uber wants to take charge of your commute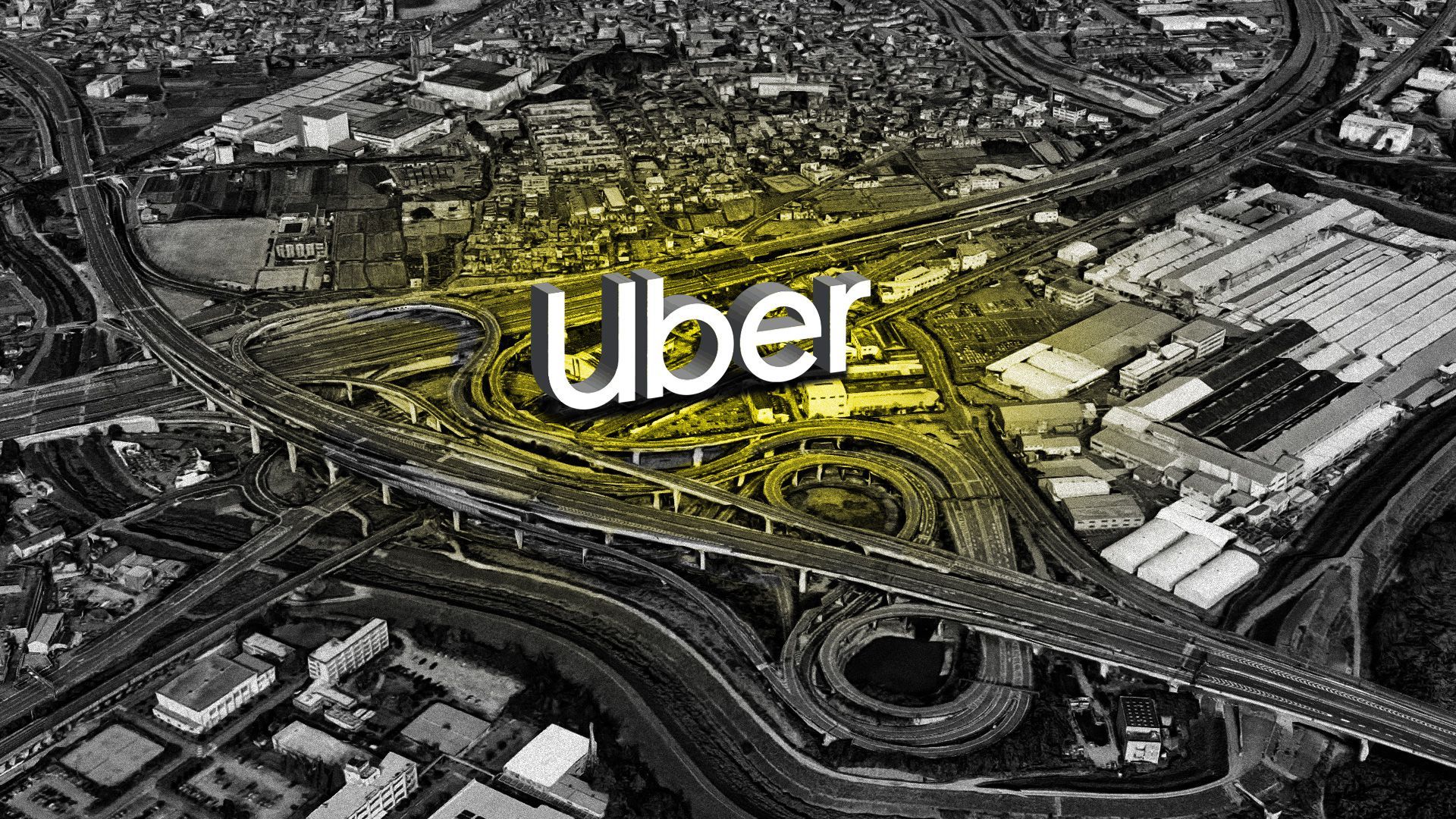 Part of the challenge of bringing employees back to work is making sure they are safe traveling to and from the job, and that they don't risk getting sick on their lunch break, writes Axios' Joann Muller.
Why it matters: Companies can deep-clean their workplaces and rethink office layouts in preparation for their staff's return. But if employees are riding public transit to work, or streaming out to nearby restaurants at lunchtime, they could be putting everyone at risk.
Driving (ha!) the news: Uber for Business, the ride-sharing firm's enterprise arm, is launching new services today to help companies ensure that their staffs can commute safely to work and that they're well-fed on the job.
Employee Group Rides will match employees from the same company who can commute to work together.
Business Charter will allow companies to reserve an exclusive fleet of cars, shuttles and buses for their employees and customers.
Uber users would request a ride on the app just as they do now, using their corporate, not personal, Uber account.
The New York Stock Exchange and Eataly, the Italian food marketplace, are among the companies already using Uber's custom-arranged commute services for their employees.
5. Worthy of your time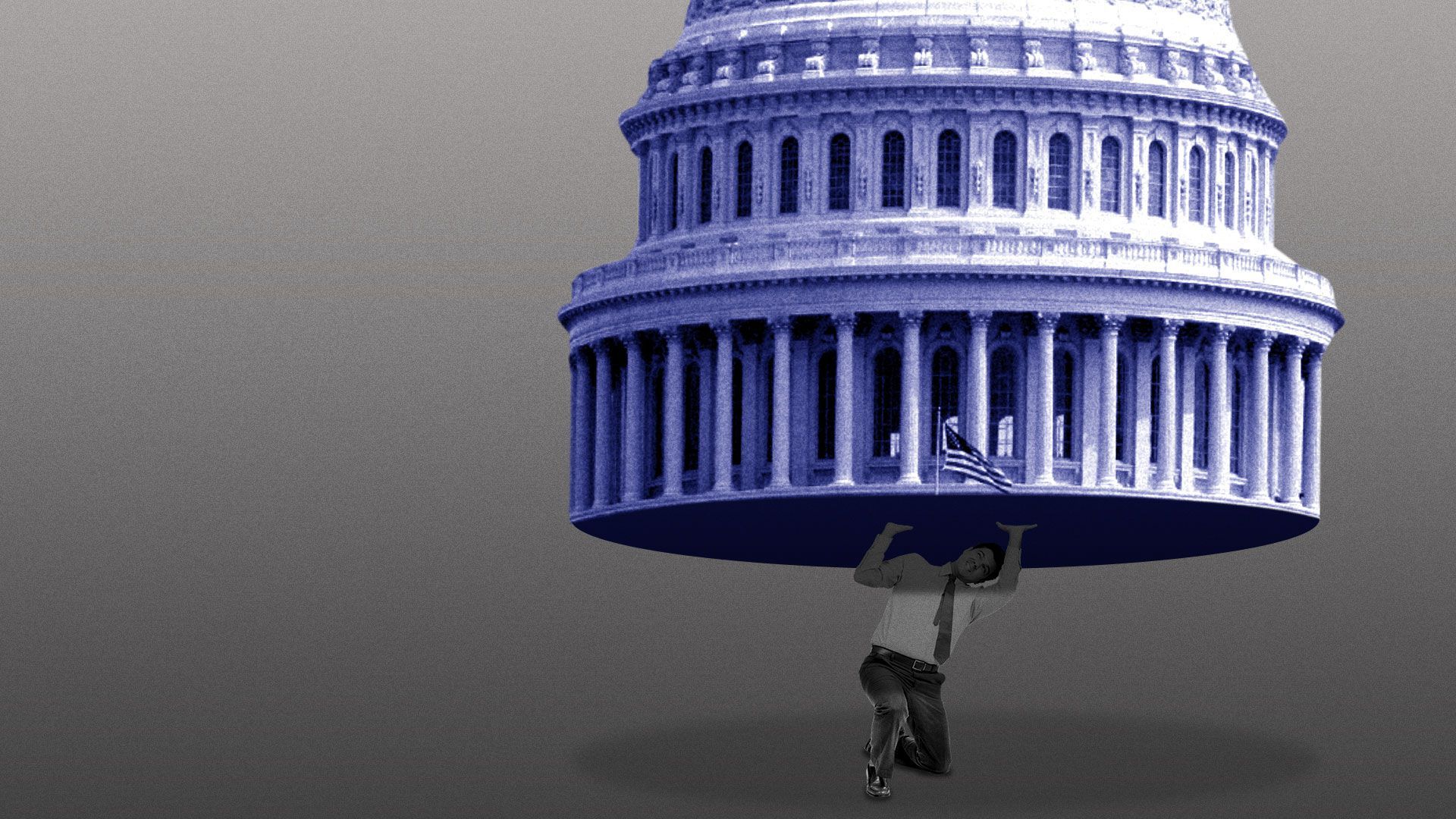 The price of Washington's stimulus failure (Axios)
The bipartisan inability to deliver economic stimulus could impede economic growth for months to come. It will create widespread damage across America — from small businesses to large industries to schools and day care programs — and leave many Americans without jobs or homes.
How community colleges could supercharge economic recovery (NY Times)
Millions of Americans have been laid off from jobs that aren't coming back — and they need wholly new careers. Community colleges have the potential to bridge the gap between companies and workers by providing skills training for the jobs of the future. But without federal and state money, many of these institutions won't be able to survive the pandemic.
WeWork's post-pandemic future (CNN Business)
The pandemic was bad news for WeWork, which placed big bets on cramped, shared office spaces for millennials. But the company has done some pivoting amid the crisis. Now, you can rent a space at a WeWork facility by the hour if you're sick of working at home and need an escape. Plus, WeWork has been working with colleges to offer its offices to students as overflow library space to accommodate social distancing.
Another remote work perk: The big retreat (Digiday)
What does a company retreat look like for an all-remote firm? A weeklong vacation in a beautiful destination.
6. 1 pandemic thing: A dispatch from the parents' home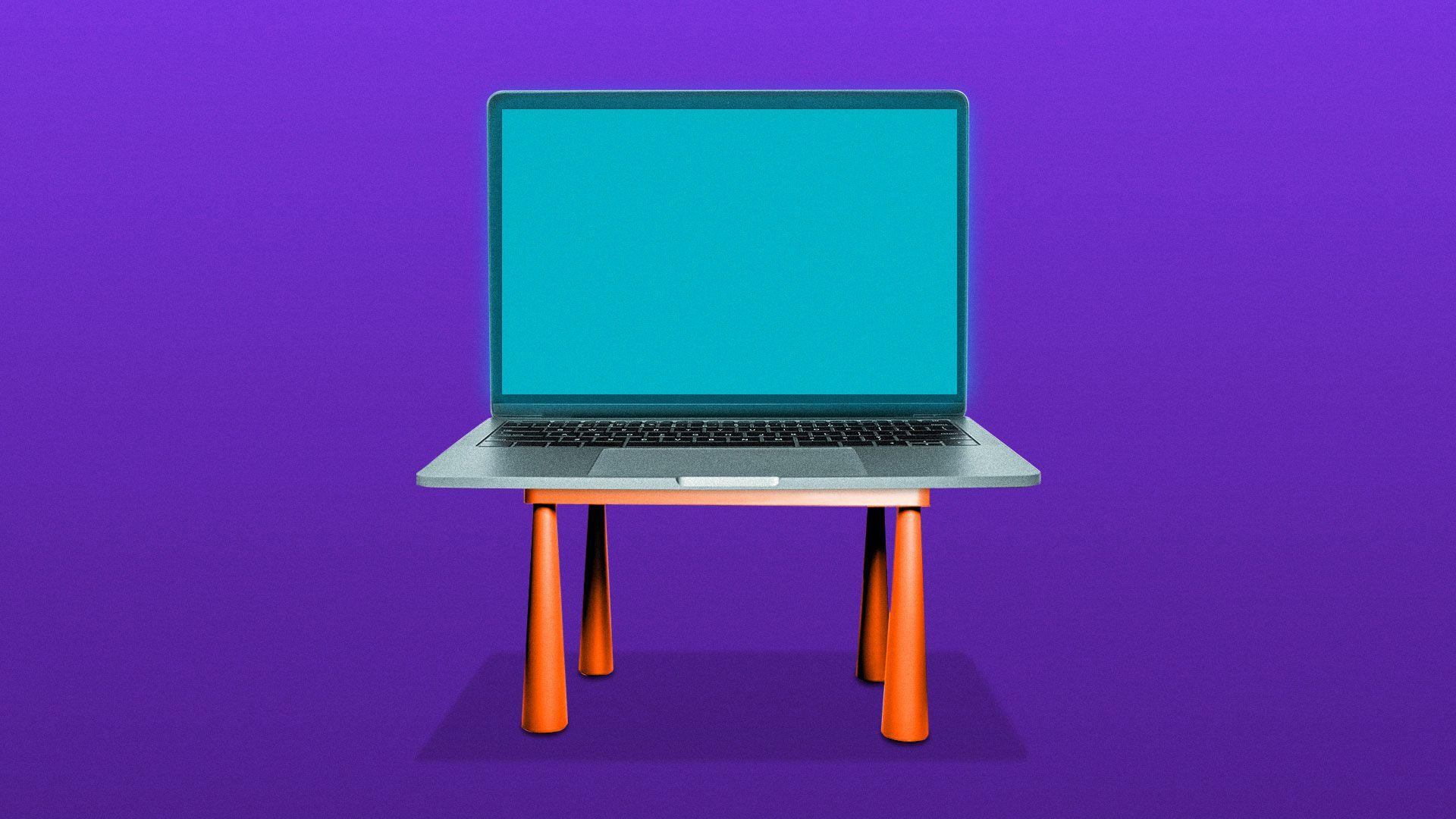 Last week, I wrote about the good and the bad parts of moving back in with parents during the pandemic — a choice that the majority of 18- to 29-year-old Americans have made.
An @Work reader responded with yet another side effect that I didn't think of: living at home can make it even more difficult to find love.
"I am a 29-year-old who is quarantining with my parents. In addition to the unforeseen consequences your article touched on, my parents are naturally in a higher risk category due to their age, which means that I effectively can't date in-person and that I have to be extremely careful about meeting new people. I imagine this is true of many people my age. ... We who are quarantining with our parents have effectively traded one kind of isolation for one of a different kind."
— Evan Warfel of Los Angeles, Calif.