January 05, 2021
🍑 Good Tuesday morning. Today's Smart Brevity™ count: 1,052 words ... 4 minutes.
1 big thing: A tense, tectonic 48 hours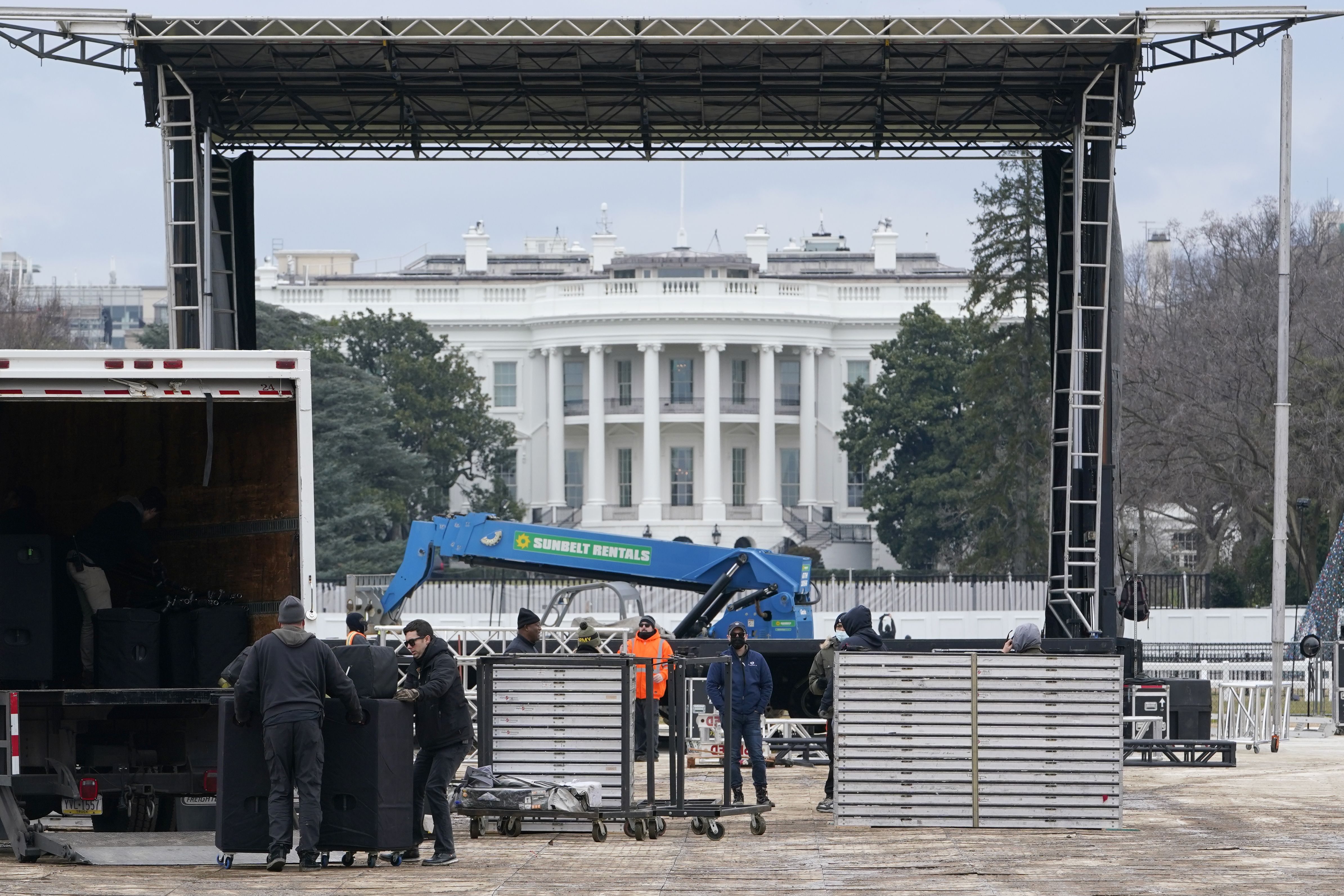 The next two days look to be the most tumultuous and telling of the wild, never-ending 2020 election.
Twin runoffs in Georgia today determine control of the U.S. Senate.
And perhaps half or more of the Republicans in Congress will cast an unprecedented number of votes to invalidate President-elect Biden's clear win, as the House and Senate meet to certify the Electoral College votes.
Why it matters: It's insane and revealing that those joining the protest — more than 100 House members (and perhaps 140+), plus 13 senators — could amount to more than half of Capitol Hill's Republicans.
This shows the political strength could maintain in exile, tormenting Senate Republican Leader Mitch McConnell and other establishment Republicans.
Reality check: The Republican lawmakers won't change the outcome, but they'll drag out what's usually a low-drama process.
As Speaker Pelosi put it Sunday in a memo to House Democrats: "At the end of the day, which could be the middle of the night, Joe Biden and Kamala Harris will be officially declared the next President and Vice President of the United States."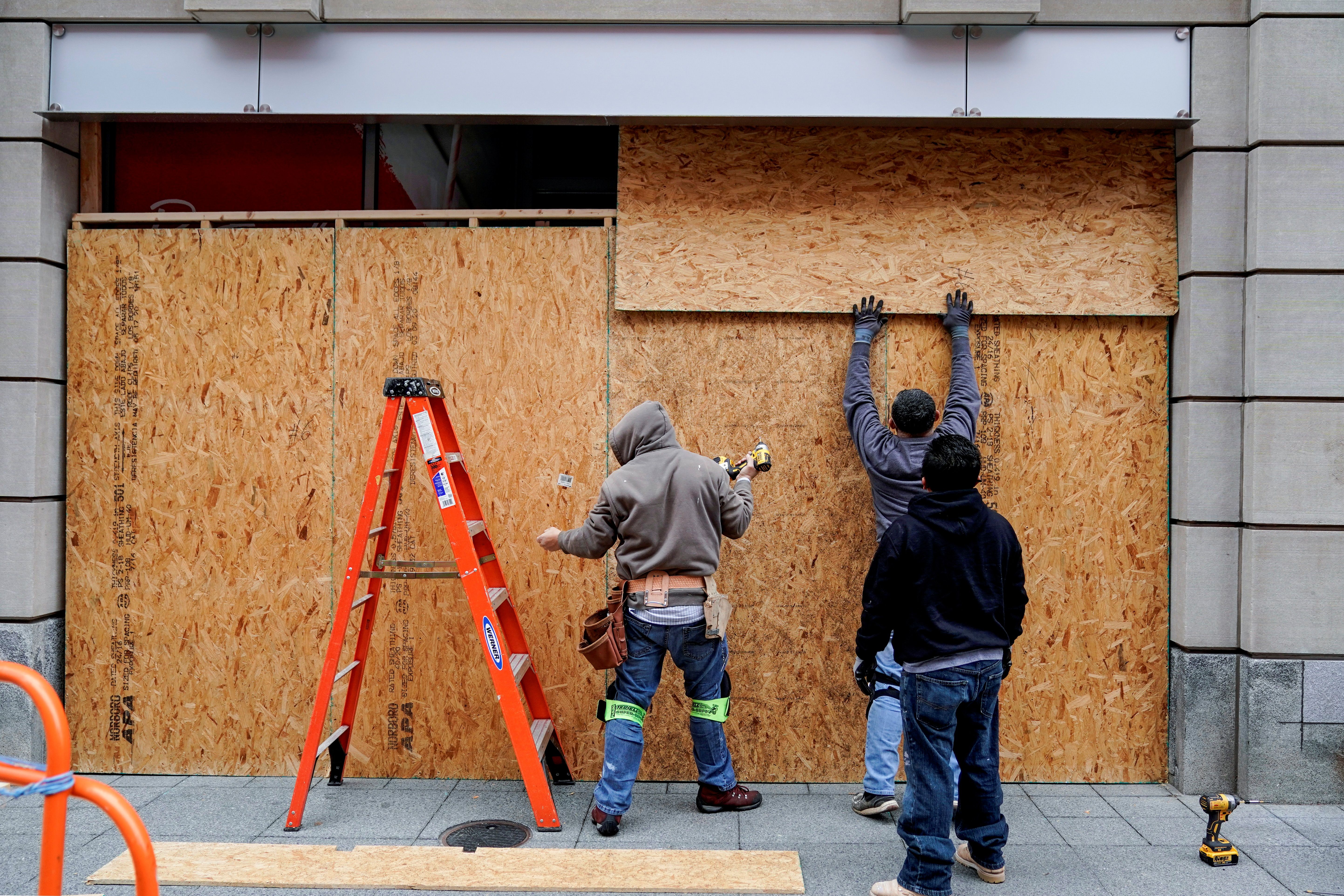 The 2020 election's final fight could be in the streets: A law enforcement source tells me tens of thousands of people — mostly pro-Trump, but perhaps some from the left — are expected to converge on Washington tomorrow as Congress meets.
Trump has tweeted repeated promotions for the "Stop the Steal" protests.
D.C. Mayor Muriel Bowser asked residents to stay away from downtown — and said the District has mobilized the National Guard, and will have every city police officer on duty to handle protests, the WashPost reports.
At a rally in Georgia last night for the GOP Senate candidates, Trump continued his baseless claim that he won the state: "Big difference between losing and winning and having it stolen ... We win every state, and they're gonna have this guy be president?"
Trump tried to publicly pressure Vice President Pence, who'll preside over tomorrow's proceedings: "I hope Mike Pence comes through for us ... He's a great guy. 'Course, if he doesn't come through, I won't like him quite as much."
2. Vaccine distribution's information mess
Desperate local health officials are turning to online services like Eventbrite to improvise distribution schemes for the COVID vaccine in the absence of federal support or a national plan, Ashley Gold and Sara Fischer report.
Why it matters: Millions of lives, along with the country's economic recovery, depend on a speedy and successful rollout of the vaccine.
In Florida, several counties are using events platform Eventbrite, known for selling concert tickets and coordinating happy hours, to schedule COVID-19 vaccine appointments.
"This is the only option we have right now," Jesi Ray, a communications specialist for Brevard County in Florida, told The Verge.
Services like SignUpGenius are pitching their availability for vaccine scheduling, with counties across the country adopting them.
Some seniors who aren't internet-savvy have turned to newspaper reporters for help scheduling their appointments.
3. Vast majority of nursing home residents remain unvaccinated
Only about 14% of the roughly 2.5 million COVID-19 vaccine doses distributed to nursing home residents and staff have been administered, Marisa Fernandez and Caitlin Owens write from CDC data.
4. Hunt for alien life heats up this year
The decades-long search for life elsewhere in the universe is building to a crescendo in 2021, Axios Space author Miriam Kramer reports.
Three new Mars missions are slated to arrive at the Red Planet in February and a powerful space telescope is expected to finally launch this year.
NASA is expected to launch its long-delayed James Webb Space Telescope, which could help scientists gather more data on habitable planets around other stars.
Hunts for intelligent life that creates radio waves, including the well-funded Breakthrough Listen project, are continuing to methodically search the skies for possible signs of life.
China's FAST radio telescope — the largest in the world — plans to allow international scientists to use the powerful tool in 2021.
5. Unemployment benefits = taxable income
People who collected unemployment will receive smaller — or nonexistent — tax refunds because of a tax law quirk that counts unemployment as taxable income, Jennifer A. Kingson reports.
Why it matters: Tens of millions of Americans, who desperately need the refund, face precarious finances at a time of dismal job prospects.
"Tax season is usually the largest infusion of cash that low-income families will get in a year," says Leigh Phillips, president and CEO of SaverLife, a nonprofit that encourages low-income people to build up reserves.
6. $500 million for Georgia Senate ads
Nine of the top 10 Senate races with highest ad spending were in the 2020 election cycle, Axios Media Trends expert Sara Fischer reports.
7. Georgia tests Trump when he's not on ballot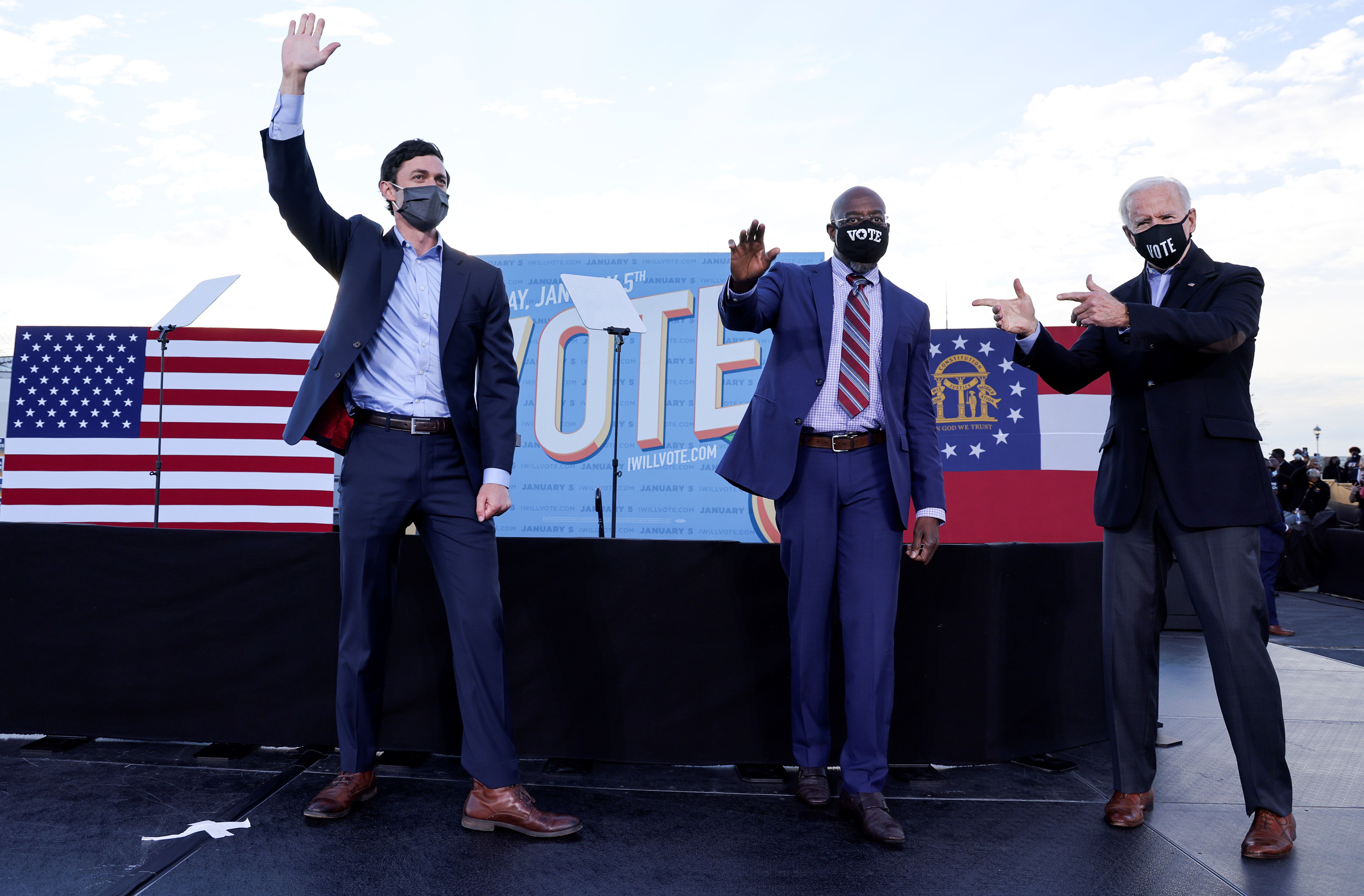 Honking car horns greeted President-elect Biden as he took the stage in Atlanta for the Democratic Senate candidates.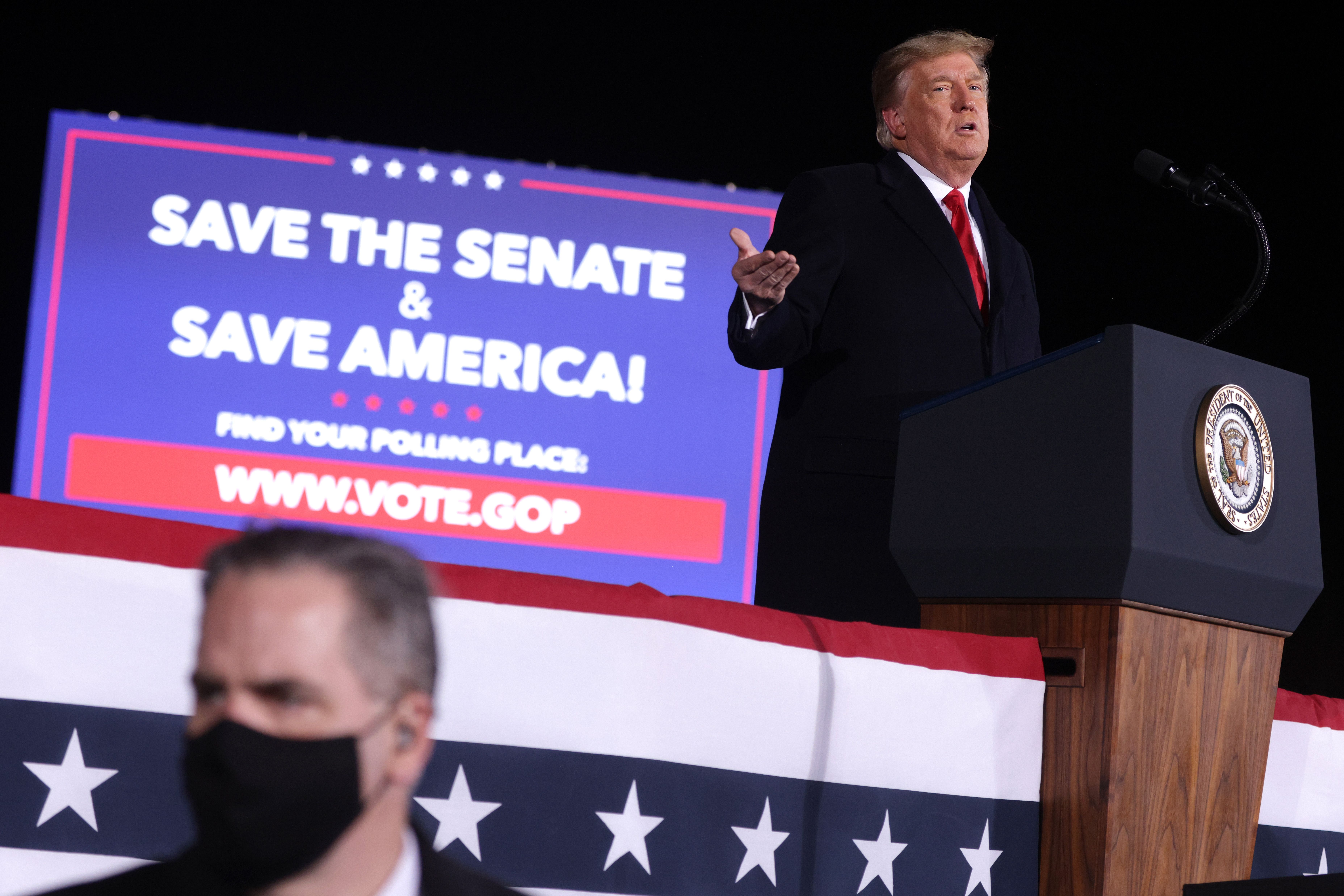 At a rally in Georgia last night, President Trump denounced "y0ur incompetent governor" and "your crazy secretary of state" — both Republicans — as he plugged Sens. Kelly Loeffler and David Perdue.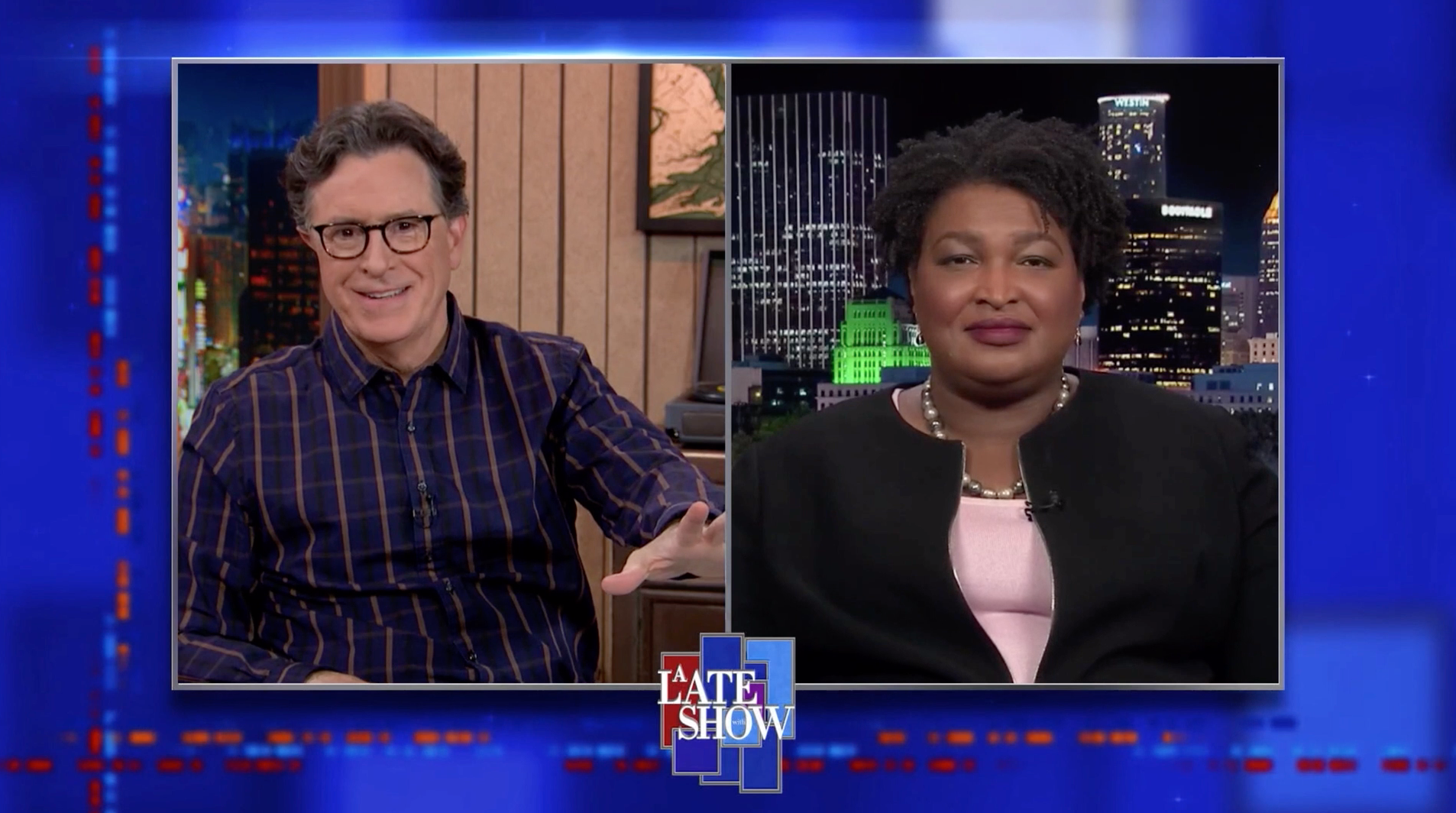 Stacey Abrams said last night when Stephen Colbert asked her about President Trump's claim on the leaked Georgia phone call that she was "laughing about" the Republican officials running the state's vote count:
"I think it's a bit of an overstatement to assume I'm thinking about them. I'm focusing on winning this election. They are not my issue."
8. COVID origin still hotly debated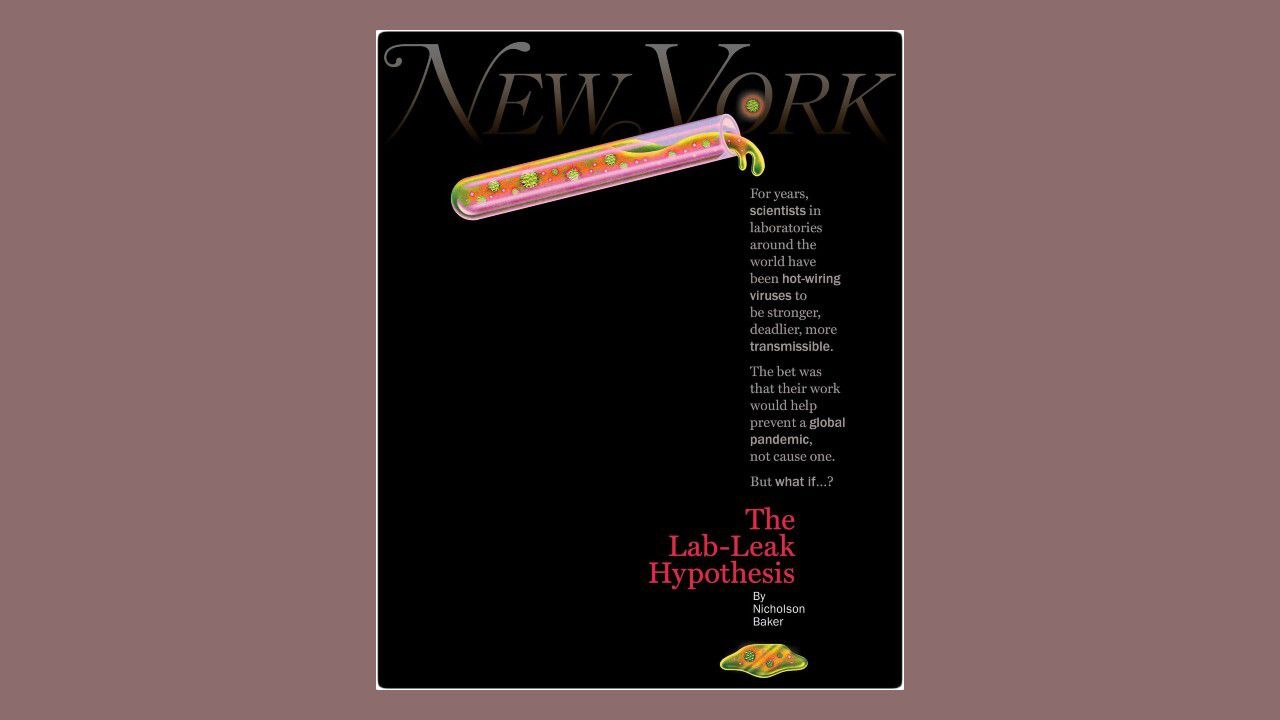 A World Health Organization team is beginning a long-delayed investigation in China into how SARS-CoV-2 emerged, as New York Magazine raises a theory about a possible lab accident, Axios Future author Bryan Walsh writes.
Why it matters: Understanding the origins of COVID-19 is vital if we're going to prevent the next pandemic.
A year after the first COVID-19 cases were reported in China, a team of 10 international scientists under the auspices of the WHO is set to investigate the origins of the outbreak in the city of Wuhan.
In a 12,000-word story published yesterday in New York Magazine, author Nicholson Baker argued COVID-19 "was an accident."
Baker wrote it is possible — probable in his view — that what became SARS-CoV-2 "was made more infectious in one or more laboratories" through what is known as "gain of function" research, and somehow escaped into the wild.
Reality check: There's little conclusive evidence in the piece that the virus originated in a lab.
9. ⚾ Red Sox make history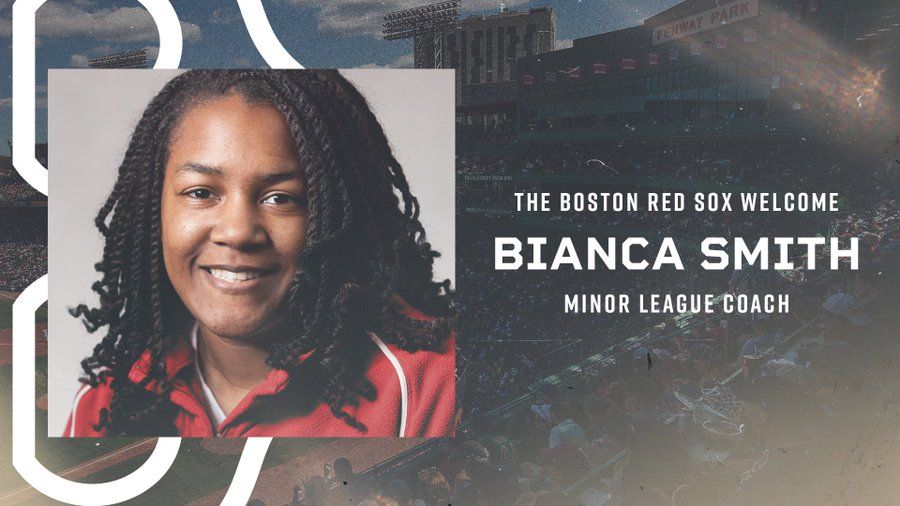 Bianca Smith will join the Boston Red Sox as a minor-league coach, making her the first Black woman to coach in pro baseball history, the team announced.
10. 🏈 1 for the road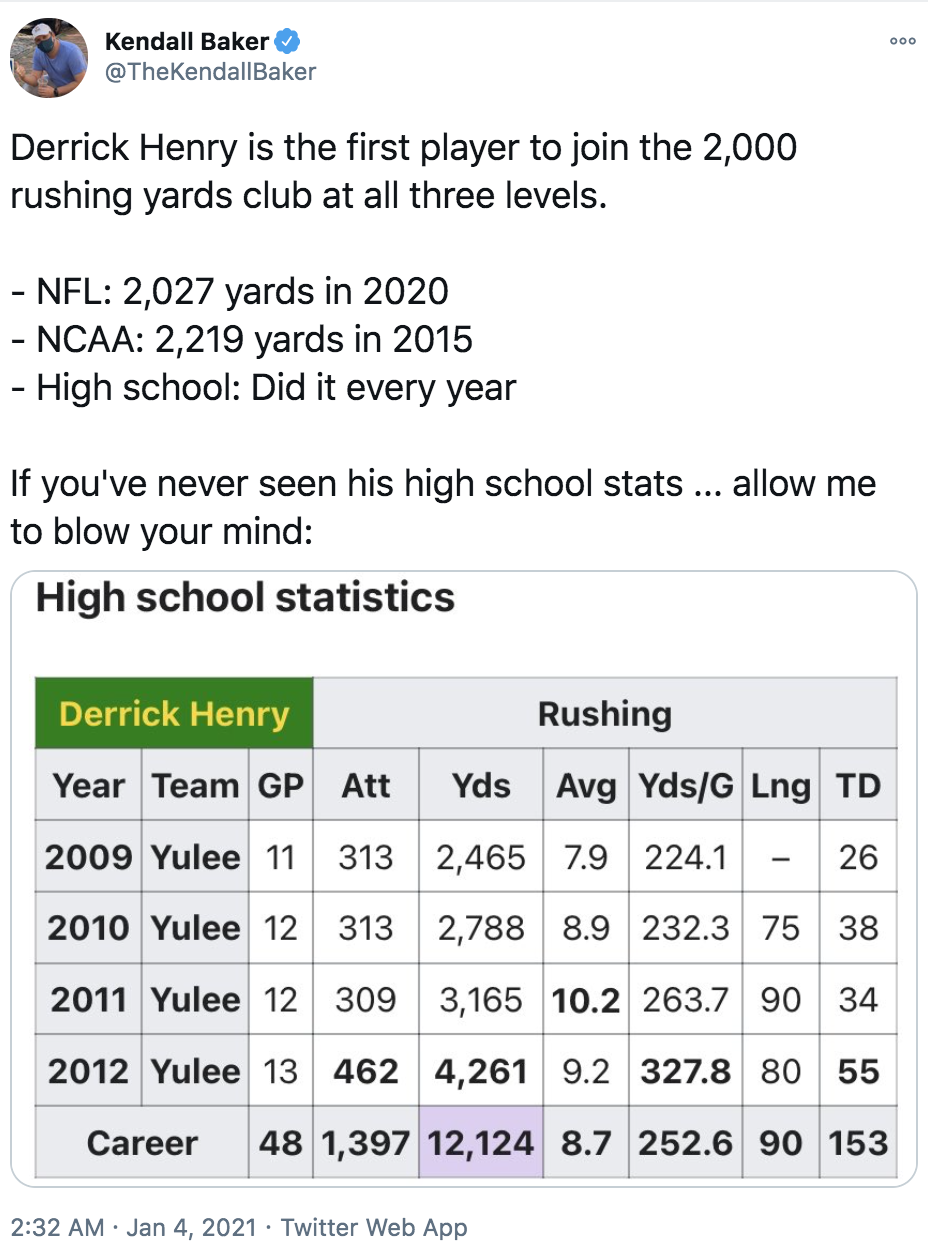 Axios Sports author Kendall Baker highlighted these feats for Tennessee Titans running back Derrick Henry after the best game of his career on Sunday.
🧀 USA Today's PackersWire: "The one stat to sum up how great the Green Bay Packers were on offense during the 2020 regular season: Aaron Rodgers threw more touchdown passes than JK Scott had punts over the 16 games."
📬 Thanks for starting your day with us. Please invite your friends to sign up for Axios AM/PM.