Happy Thanksgiving to you and yours! Situational awareness: Vice President Pence will give a landmark speech at the Knesset — the Israeli Parliament — during his trip to Israel in Mid-December, the well-wired Barak Ravid of Israel's Channel 10 News reports for Axios.
https://www.axios.com/newsletters/axios-am-eefecae6-5e17-4128-a715-d1b914e29445.html?chunk=0#story0
1 big thing: Thank you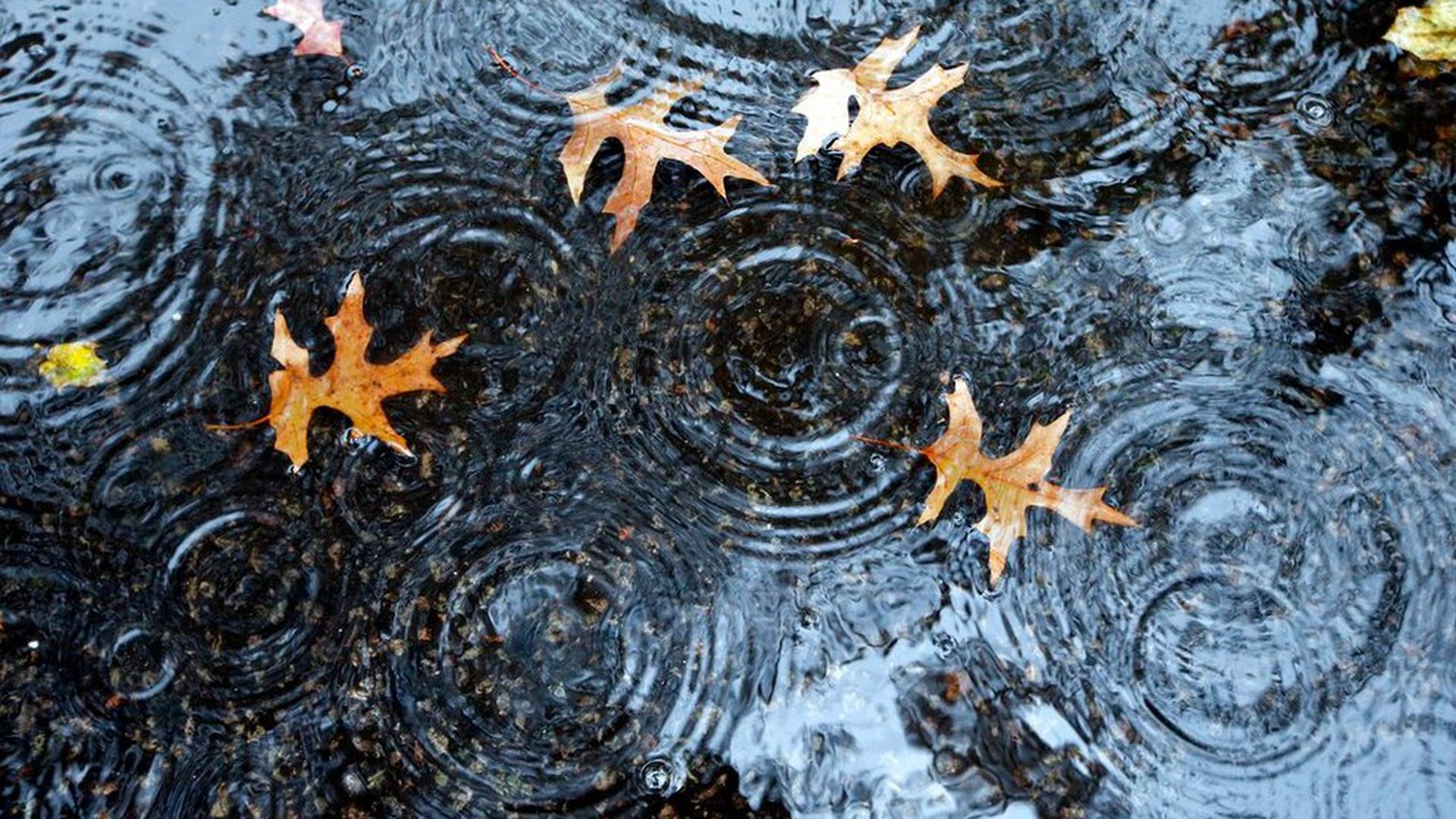 Thank you for joining me for Year 1 of Axios AM. It's the funnest job I've ever had, mainly because of my innovative, creative, enjoyable Axios colleagues, who had the faith and guts to join Jim VandeHei, Roy Schwartz and me on this untested adventure — only to see it take off like a rocket.
The other biggest reason is you, the readers of Axios AM, the world's most interesting and consequential breakfast conversation. Thank you for enlightening me, encouraging me, pushing me, correcting me.
AM comes from my real email (mike@axios.com) — just hit "reply" and we're connected. I try to answer every email promptly and personally. If I miss one, it was a lapse and I apologize — please hit me again.
Part of the secret sauce of Axios — including our mobile stream, our newsletters (6 daily and 5 weekly: all free), our Expert Voices posts, our videos, our events, our five flavors of breaking-news alerts — is that you take them personally, and want us to be our best. So I'm always grateful for your blunt critiques.
People thank us for Axios. I've been lucky to work in media for 30 years, going back to the then-afternoon paper in Fredericksburg, Va. Having people thank you is new. So thank you for this invigorating 10 months.
Enjoy a day of peace, send me your thoughts and pics (mike@axios.com), and I'll see you tomorrow morning after a day at my brother Scott's, down in Raleigh.
Scott will deep-fry a turkey or two; Morgan has already bagged a mallard; Sheri and her mom, Sandy, will fill every oven and burner; Evan will entertain us ... and Uncle Mike will gobble!
Please invite your friends, colleagues and relatives to join the Axios AM breakfast conversation free here.
https://www.axios.com/newsletters/axios-am-eefecae6-5e17-4128-a715-d1b914e29445.html?chunk=1#story1
2. "Everything is awesome!"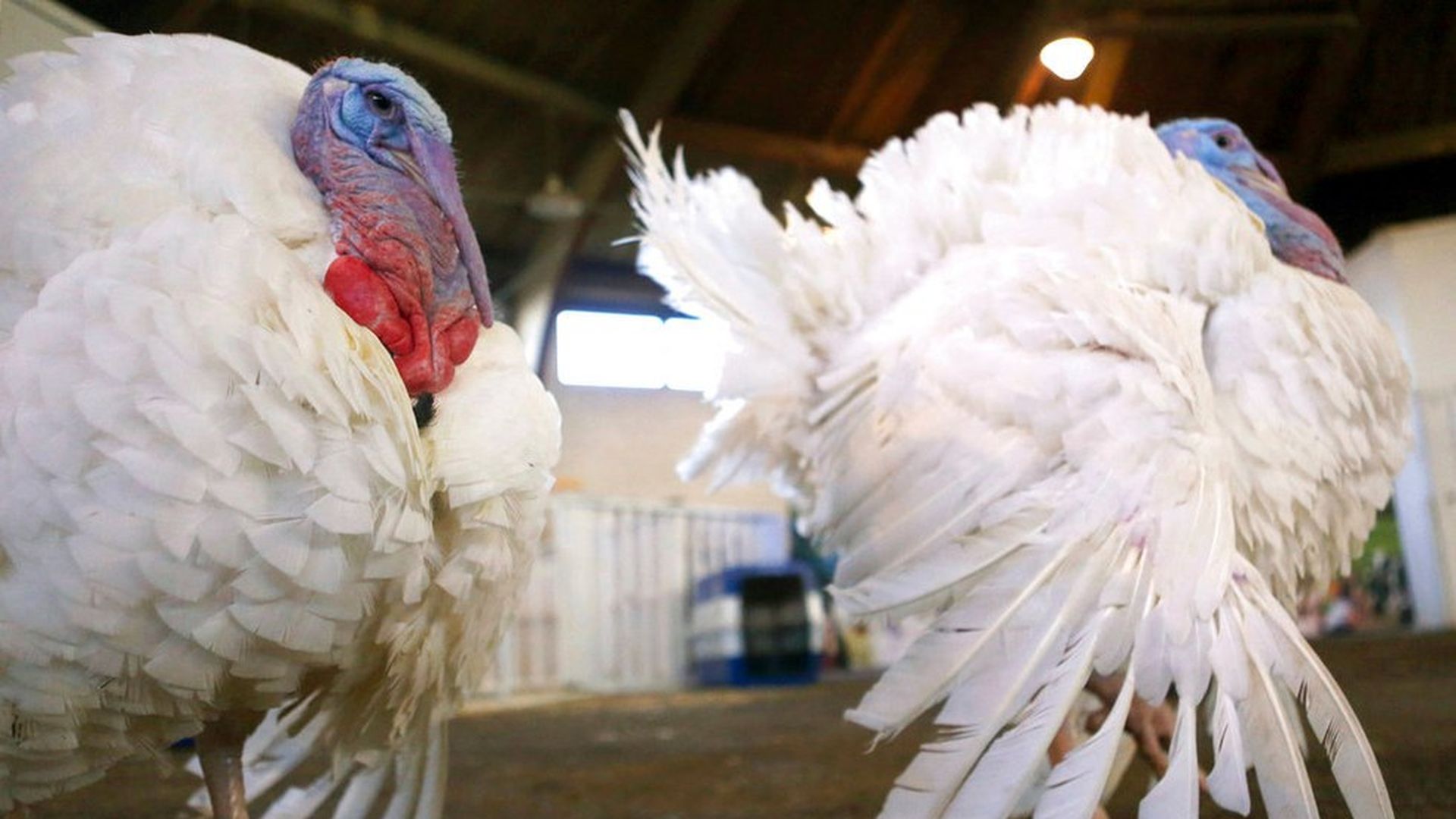 That headline is homage to Politico's great Michael Grunwald, who in 2014 reminded us: "America's looking much better than you think."
A "Democracy in America" dispatch by The Economist looks at the bright side of an otherwise bleak Pew Research Center study, and finds that "on some issues, and across party lines, agreement is growing":
"Only 3% of Democrats and 8% of Republicans believe that increasing number of people from different races, ethnic groups and nationalities in America makes the country a worse place to live."
"The proportion of Republican supporters who see immigrants as a burden on the country has fallen from 64% in 1994 to 44% today."
Another Pew report found that "86% of Republicans believe they are on the way to achieving the 'American Dream' or have achieved it, along with 80% of Democrats."
Pew: "Only about one-in-five (17%) say the American dream is 'out of reach' for their family."
According to Gallup, "the proportion of Americans who reported they were satisfied with the way their life was going reached 87%, up from 78% in 2011 and only one percentage point below the highest number reported since the poll question was first asked by Gallup in 1979."
Why it matters, from The Economist: " It seems that many dinner tables divided by party politics will still be united by the idea that there is much to give thanks for—even if everyone agrees that America has a lot to worry about."
A sign of our times: "The percentage of Republicans who think homosexuality should be accepted, at 54%, now matches the percentage of Democrats who favored tolerance in 1994," 23 years ago.
https://www.axios.com/newsletters/axios-am-eefecae6-5e17-4128-a715-d1b914e29445.html?chunk=2#story2
3. Holiday special: Polarized America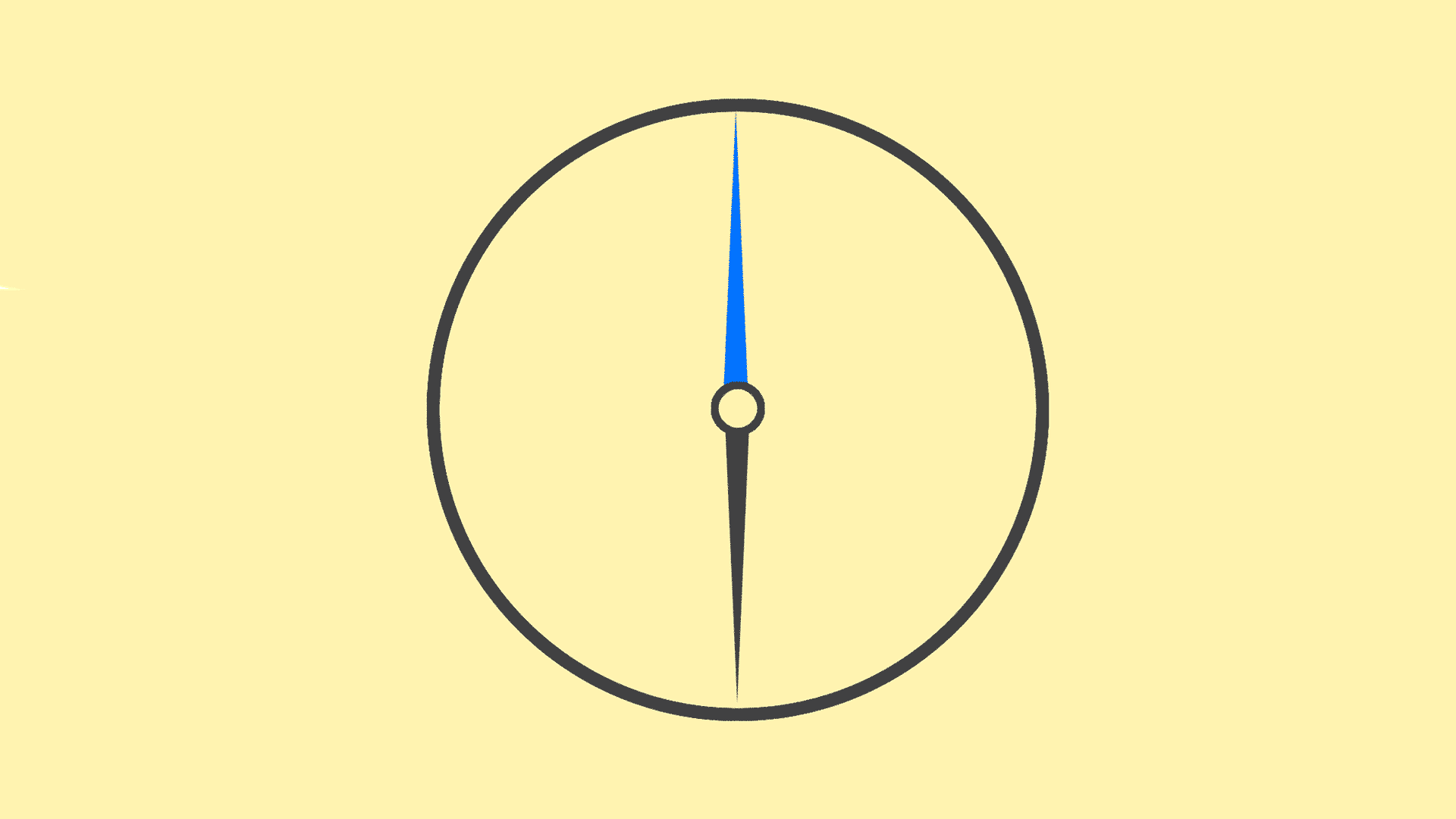 The other side of the coin ... Donald Trump was a symptom, not the cause, of our cancerous politics — and the disease is metastasizing. Signs of the spread are everywhere: in politics, in media and in business.
For 70 years, our feelings about Russia were bipartisan. Now, the topic is a tripwire.
To get smart fast on how we got here, jump into a holiday-reading feature cooked up my Axios colleagues, a political polarization stream.
Check out the very cool, illuminating graphics.
https://www.axios.com/newsletters/axios-am-eefecae6-5e17-4128-a715-d1b914e29445.html?chunk=3#story3
Bonus: Pic du jour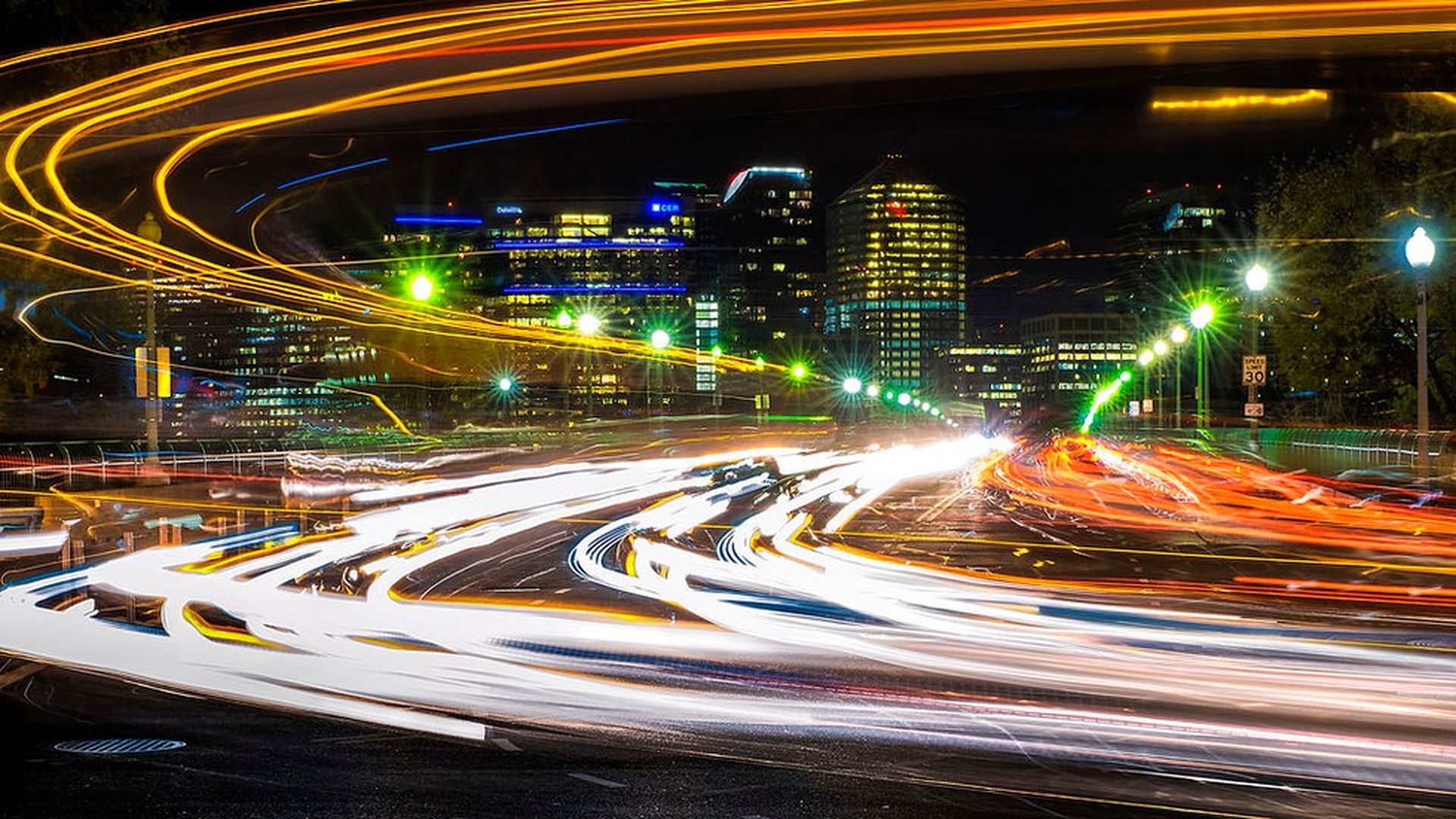 Traffic streaks across the Francis Scott Key Bridge linking D.C.'s Georgetown and Arlington, Va., yesterday at the start of the Thanksgiving holiday weekend.
https://www.axios.com/newsletters/axios-am-eefecae6-5e17-4128-a715-d1b914e29445.html?chunk=4#story4
4. Basting with the best: Tips from 5 top chefs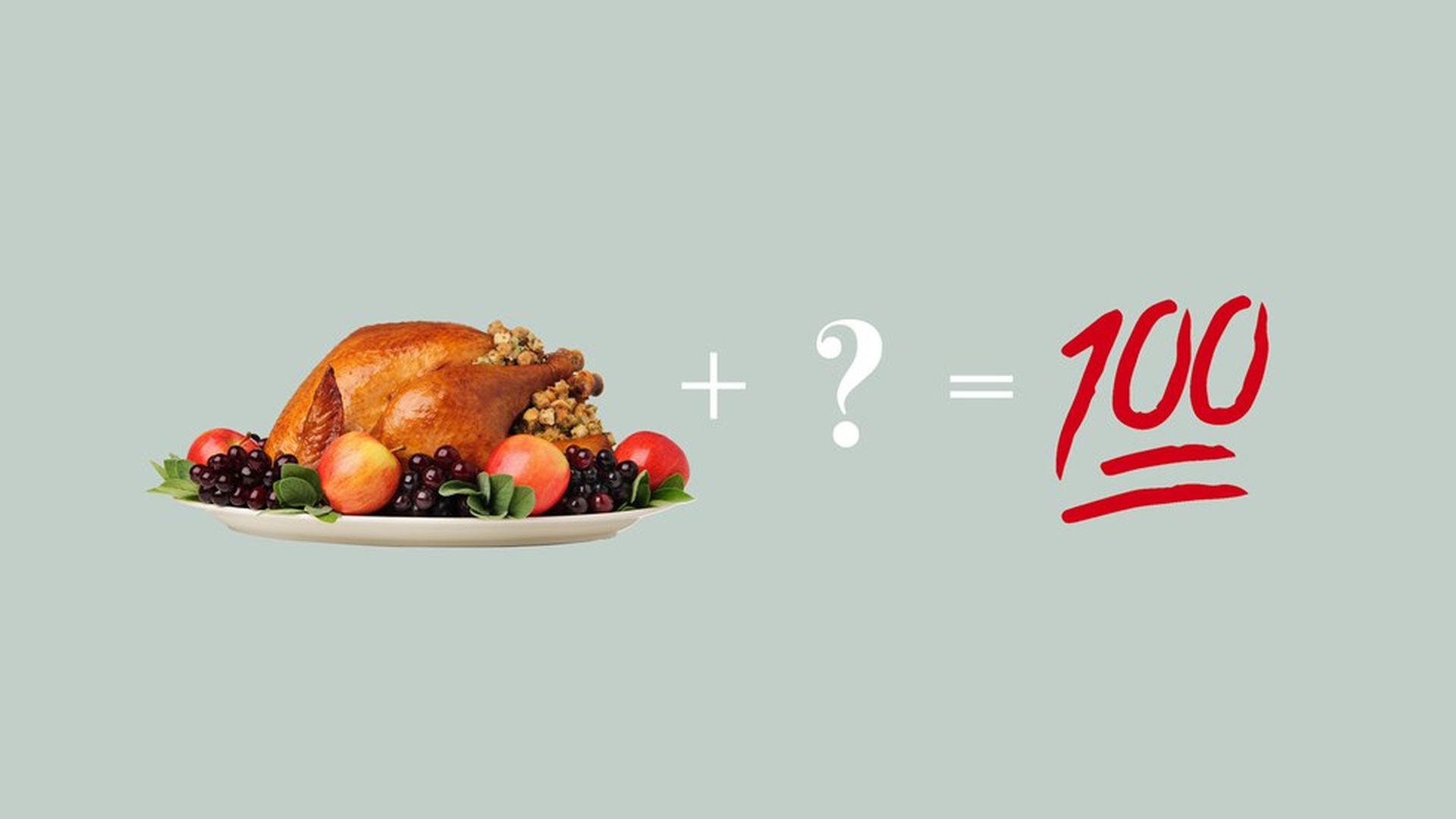 https://www.axios.com/newsletters/axios-am-eefecae6-5e17-4128-a715-d1b914e29445.html?chunk=5#story5
5. Surprise! Mom was right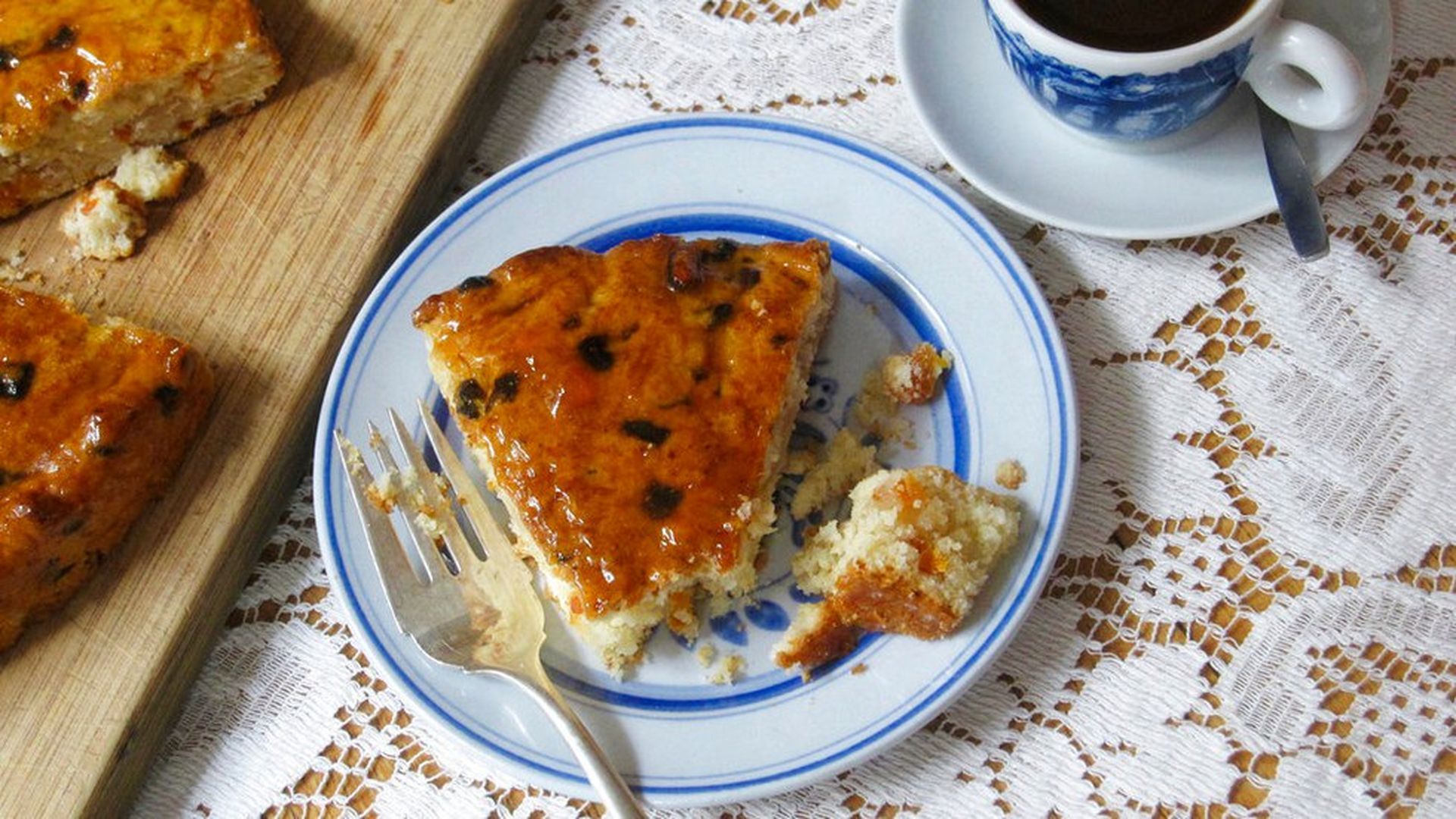 N.Y. Times Quote of the Day, from "Thanks a Lot! New Reasons Not to Eat Cookie Dough":
Samuel Crowe, an epidemiologist who led a new study concluding that eating doughs and batters — even those that do not contain eggs — can you make you seriously ill because of bacteria in the flour: "We're not trying to ruin people's holidays but we want them to be aware of the risks."
https://www.axios.com/newsletters/axios-am-eefecae6-5e17-4128-a715-d1b914e29445.html?chunk=6#story6
6. A Florida Thanksgiving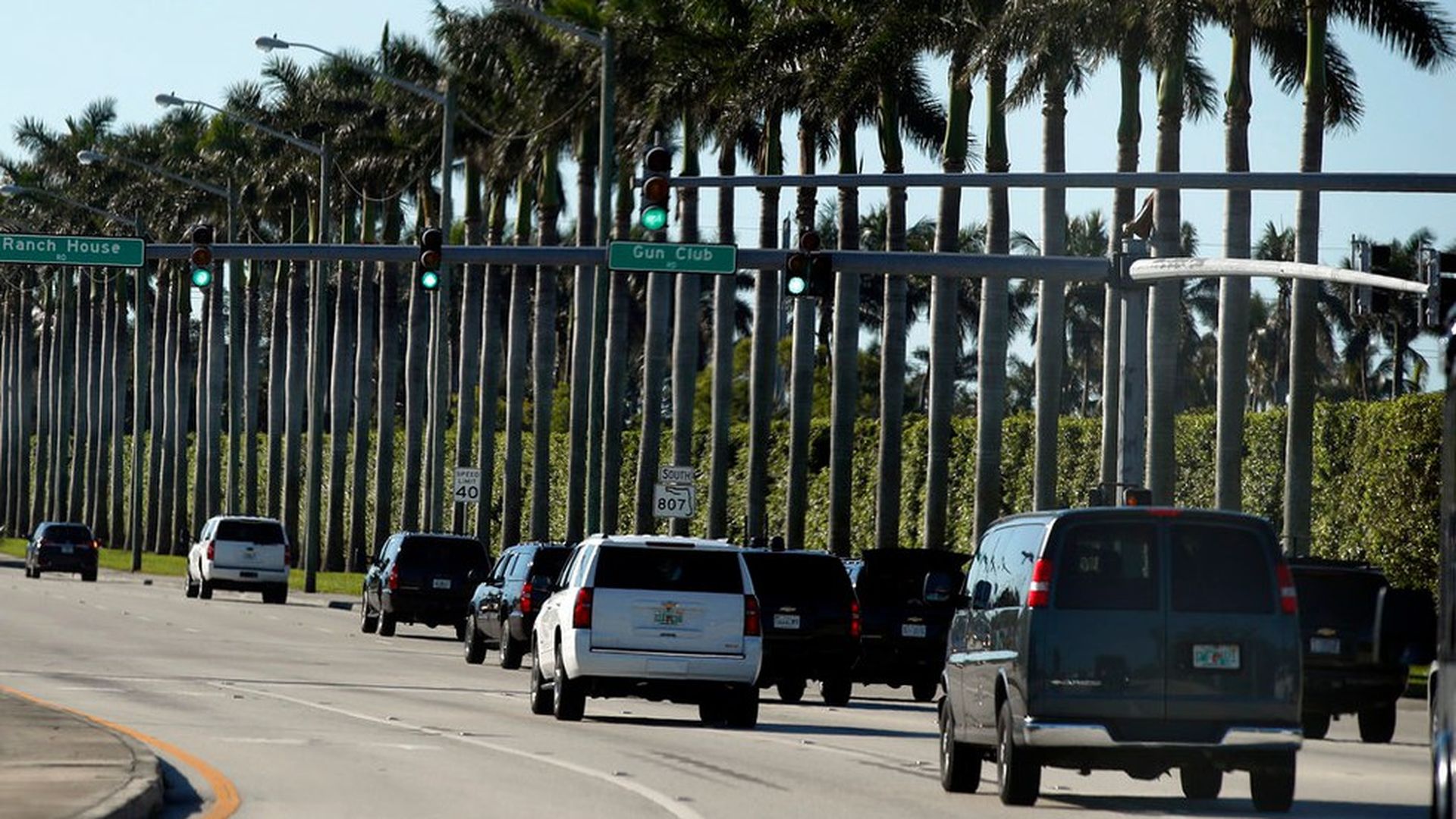 In Axios PM (sign up free here), we showed you Trump's motorcade as it arrived at his golf club in West Palm Beach. Here's the motorcade, on the move from Mar-a-Lago.
Trump tweets: "HAPPY THANKSGIVING, your Country is starting to do really well. Jobs coming back, highest Stock Market EVER, Military getting really strong, we will build the WALL, V.A. taking care of our Vets, great Supreme Court Justice, RECORD CUT IN REGS, lowest unemployment in 17 years."
https://www.axios.com/newsletters/axios-am-eefecae6-5e17-4128-a715-d1b914e29445.html?chunk=7#story7
7. Both parties have Weinstein worries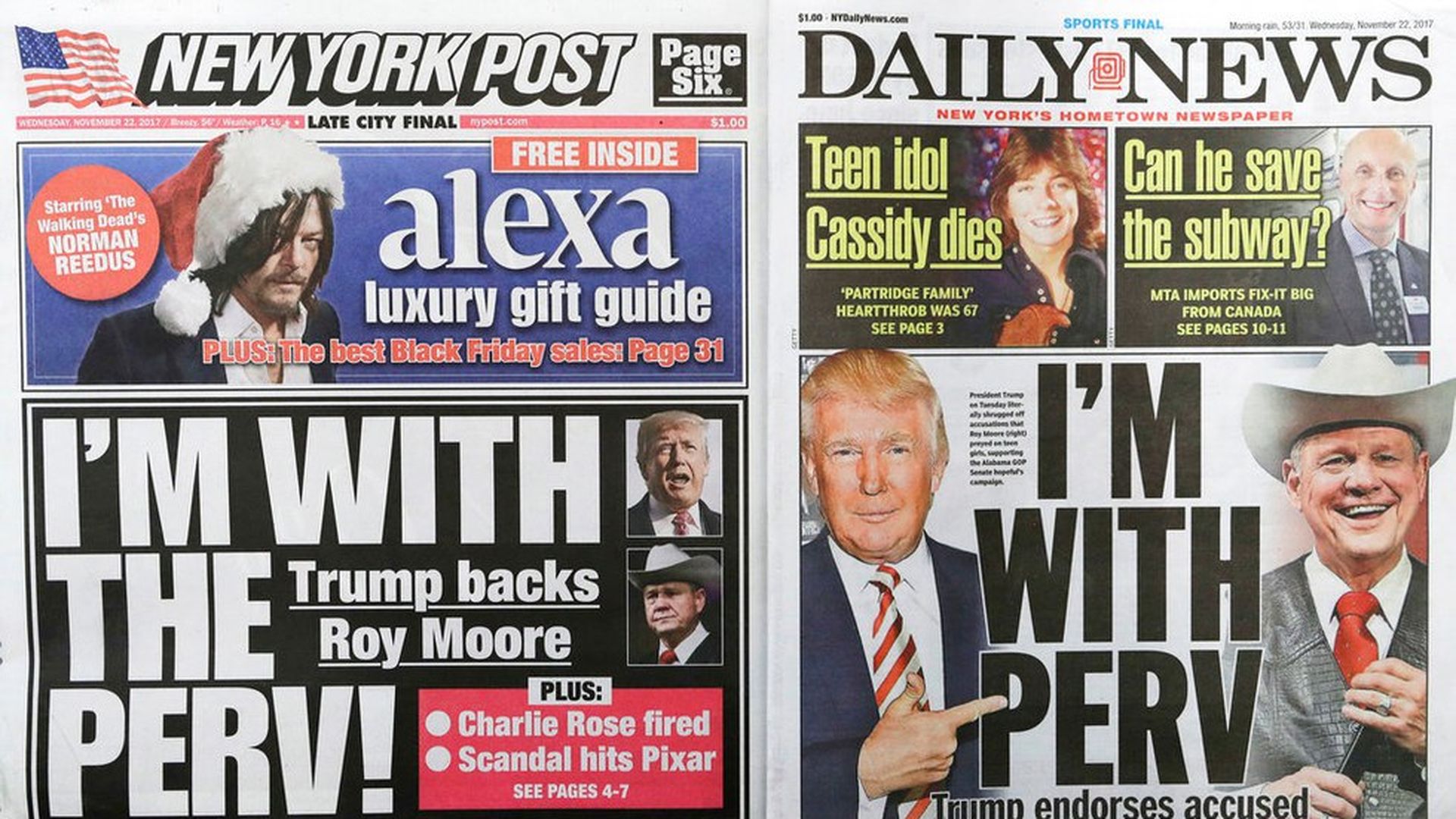 Both parties have post-Weinstein worries. As we told you in Axios PM: Over the next month, we're likely to see careers "of multiple members of Congress thrown into peril over new sexual claims. Newsrooms are throwing serious resources into this story and victims feel liberated. This is the beginning, not the end, of a story that will upend the Capitol."
On the R side ... Amid the Roy Moore fracas, "Representative Joe Barton of Texas, [vice chair] of the House Energy and Commerce Committee, ... said that he was reconsidering his political future after [a naked picture of him] appeared on an anonymous Twitter account," per the N.Y. Times.
Barton may fight: He said in a statement "that he had suffered 'a potential crime.' A Texas law, the so-called revenge pornography law, makes it a misdemeanor to intentionally publicize images or videos of someone's genitals or sexual activity without consent."
His accuser already is: A WashPost front-pager, dragged on Twitter for missing the nuance about revenge porn, says Barton "told a woman to whom he had sent sexually explicit photos, videos and messages that he [might] report her to the Capitol Police because she could expose his behavior."
On the D side ... "[N]ow 'me too' stains the Democrats, too, putting them in an awkward place as they calibrate how forcefully to respond," AP's Juliet Linderman and Cal Woodward write:
"Allegations against Sen. Al Franken of Minnesota and Rep. John Conyers of Michigan ... have prompted a hard look back at the way Democrats and their allies once circled the wagons around President Bill Clinton."
"In a story published [yesterday] by the Huffington Post, two more women alleged that Franken touched their buttocks during campaign events in 2007 and 2008. ... Franken said in a statement, 'It's difficult to respond to anonymous accusers, and I don't remember those campaign events.'"
"BuzzFeed has published affidavits from former employees of Conyers who said they saw the Democrat inappropriately touching women who worked for him and asking them for sexual favors"
https://www.axios.com/newsletters/axios-am-eefecae6-5e17-4128-a715-d1b914e29445.html?chunk=8#story8
8. Uber hackers may have been Russian
"Thousands of Uber customers are believed to have had their accounts hacked by Russians after users of the app reported being billed in roubles for taxi journeys they had not taken in Moscow and St Petersburg," according to The Times of London.
"More than 800 people in Britain and the United States have complained on Twitter that their accounts were taken over in the past year, ... with the number of reports spiking in April and May."
P.S. Peter Thiel May Be Looking To Buy Gawker.com, BuzzFeed scoops: "Lawyers for the Silicon Valley billionaire filed a motion ... to challenge a provision that prevented him from buying the assets of the now defunct Gawker.com. That move lays the groundwork for a possible bid for the website and its archive."
https://www.axios.com/newsletters/axios-am-eefecae6-5e17-4128-a715-d1b914e29445.html?chunk=9#story9
9. Undersea peril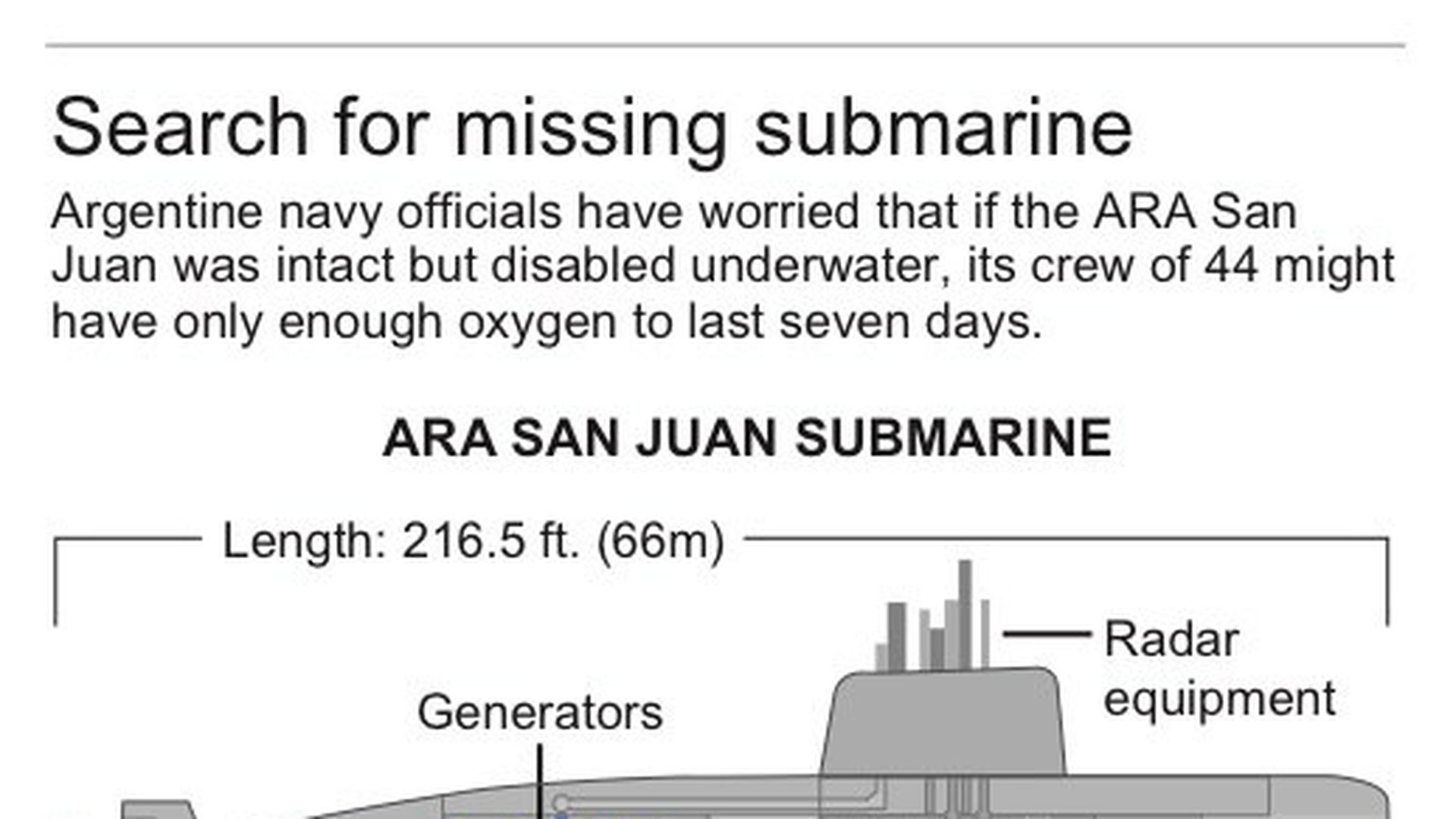 "A multinational search to find an Argentine submarine remains fruitless more than a week after it vanished," CNN reports: "The ARA San Juan, which is carrying 44 crew members, including the country's first woman submarine officer, was last seen a week ago, on November 15, in the San Jorge Gulf, about 268 miles off the coast of Argentina. "The submarine has only enough air to last seven to 10 days if it has remained fully immersed."
https://www.axios.com/newsletters/axios-am-eefecae6-5e17-4128-a715-d1b914e29445.html?chunk=10#story10
10. 1 fun thing: We still love catalogs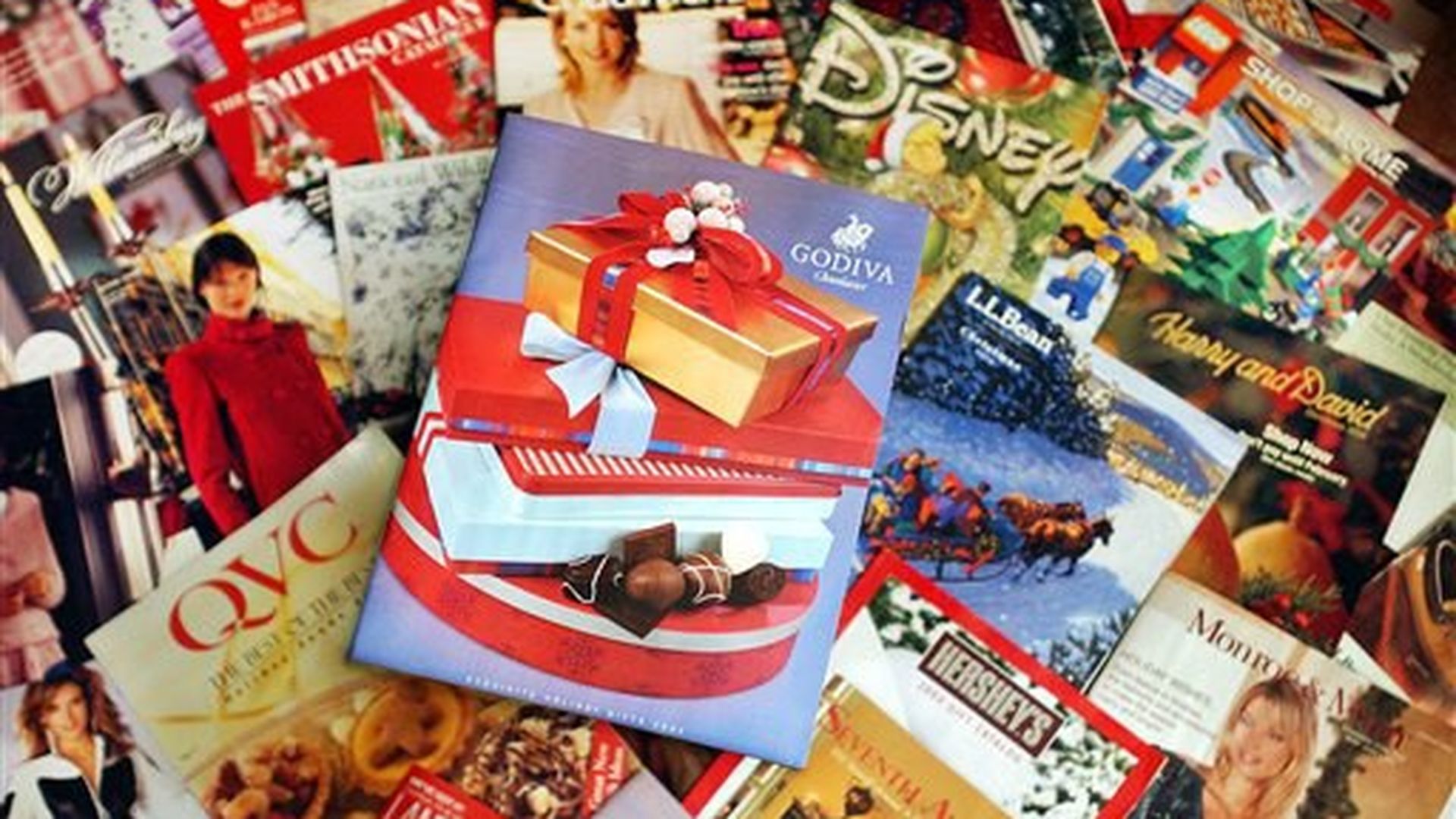 "When Internet sales began to take off, ... many predicted the death of the mail-order catalog. ... [T]hose predictions have proved to be premature."
That's from an AP "Enduring catalogs" story from Thanksgiving, 2004. (What were you doing then?)
Reminds me of an expression my colleague Dana Milbank had when we shared the White House beat for The Washington Post (come to think of it, in 2004): "There are no new stories. Just new reporters."
Well, it's back — on the front page of today's L.A. Times ... "Retailers taking another look at print catalogs: Nostalgia, tactile experience are answer to digital fatigue," by Ronald White:
Several Toys R Us holiday commercials feature the old-school mail-order catalog. In one, a mom sweats through her cycling workout while her daughter fans her, then says: "I'm just gonna leave this right here." She covers the stationary bike's display with a Toys R Us circular.
For the first time since 2011, Sears Holdings sent out the Sears Wish Book, a holiday tradition for generations of children. This year's catalog has the heft of a magazine rather than the phone-book size of Sears' heyday.