https://www.axios.com/newsletters/axios-am-eb092938-a1b5-4b38-9abc-bcac51494e94.html?chunk=0#story0
1 big thing: Trumpcare hits home for Republicans on recess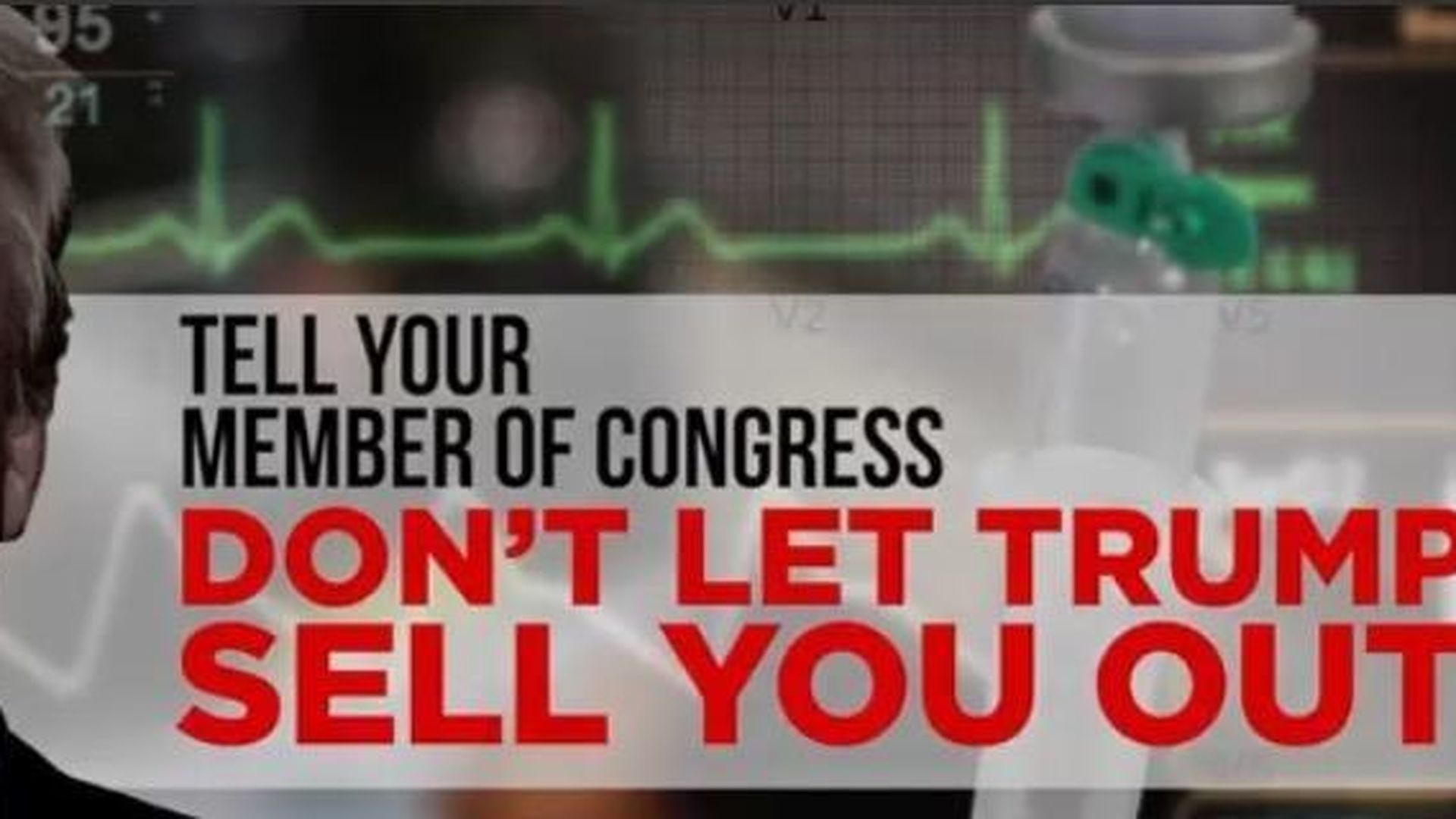 Both the White House and House Republican leaders, hoping to revive Obamacare repeal-and-replace, have been queasy about what members will encounter back home during this two-week Easter break.
Moderates are likely to get hammered for the stingy plans that were floated, and conservatives may take it in the short for leaving Obamacare in place.
Here's an early sample of the incoming members will be taking: Bridge Project, the liberal group, is up today with a new digital ad targeting Republican House members for theparty's sputtering healthcare efforts, Axios' Jonathan Swan reports.
Titled "Trumpcare 2.0: Another disaster," the ad accuses these targeted Republicans — all moderate-leaning members with good reasons to fret about healthcare — of injuring working people to serve the rich.
Why this matters: Moderate House Republican members, the base of leadership's support, feel hung out to dry by all the White House concessions to the hardline House Freedom Caucus. The crosscurrents back home, and bad karma on the Hill, make the next generation of repeal-and-replace look as hard as the last.
https://www.axios.com/newsletters/axios-am-eb092938-a1b5-4b38-9abc-bcac51494e94.html?chunk=1#story1
2. Wall Street has gone gaga for robot stocks
Flows to funds that invest in robotics companies have exploded from less than $200 million in September of last year to $1.12 billion today, Axios' Chris Matthews reports.
This sudden interest has helped propel robotics stocks in 2017, with the Robo Global Robotics and Automation ETF better than doubling the performance of this S&P 500 year-to-date, Bank of America strategist Michael Hartnett points out in a research note.
Why it matters: The rapid rise of investor interest in these companies means that there will be plenty of capital available to businesses looking to profit from automating the U.S. economy.
https://www.axios.com/newsletters/axios-am-eb092938-a1b5-4b38-9abc-bcac51494e94.html?chunk=2#story2
3. Futurecast: Moon missions fuel dreams of Mars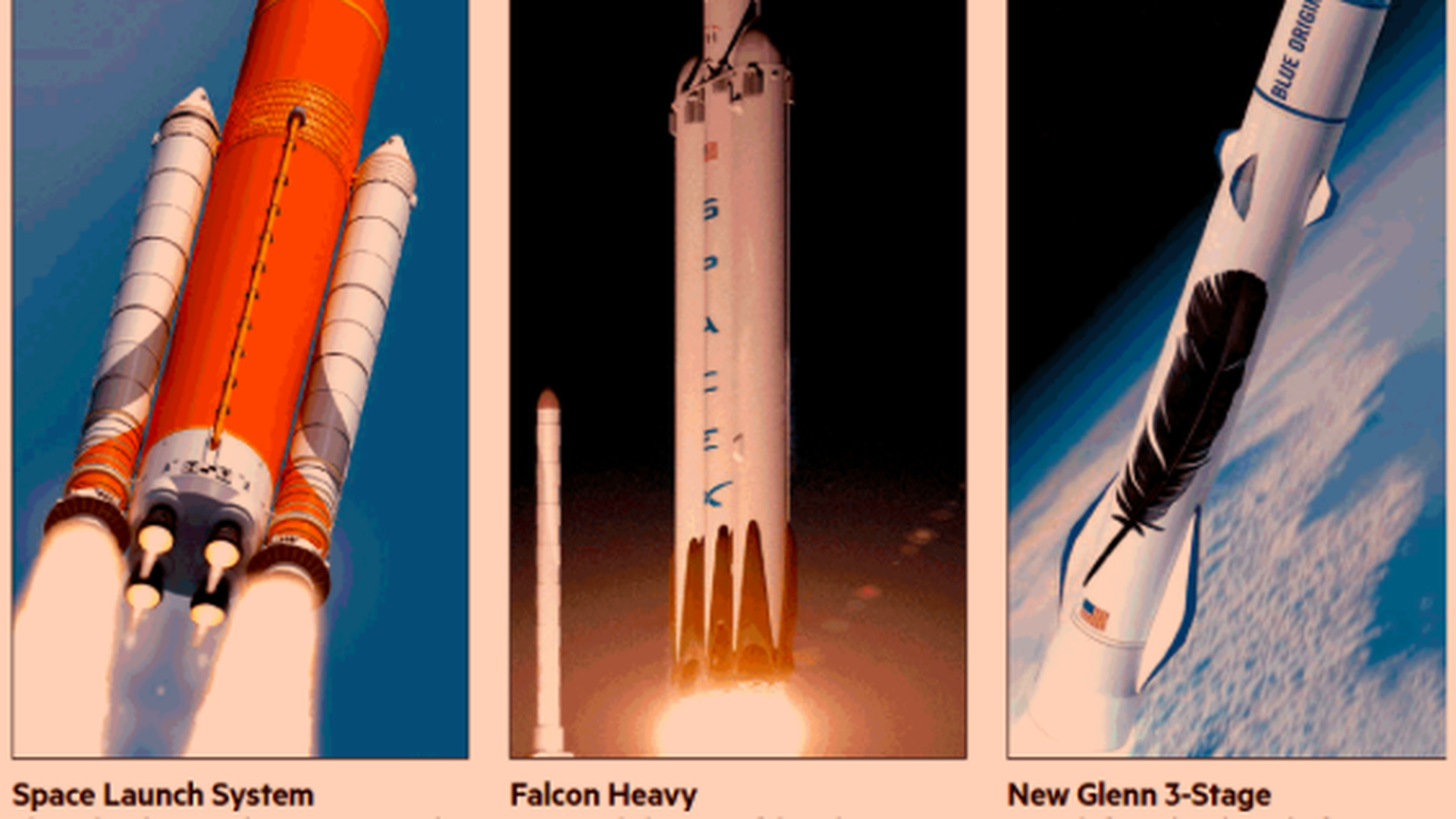 Giant leaps ... "Sights set on Moon in relaunched space race," by Financial Times' Richard Waters in Colorado Springs:
"The overlapping government and commercial ambitions point to a symbiosis that could usher in what Mr Bezos describes as a 'golden age' of innovation in space. But they also hint at a budding competition that could make the next big leap in space exploration very different from the collaborative, government-led ventures that have characterised space development in the past."
"A growing number of space start-ups riding on Nasa coattails hope that the agency's activities in ''cislunar' space — the region between the Earth and the moon — will create the conditions for a sustainable commercial ecosystem of suppliers and other adventurers.
https://www.axios.com/newsletters/axios-am-eb092938-a1b5-4b38-9abc-bcac51494e94.html?chunk=3#story3
4. Who follows Trump?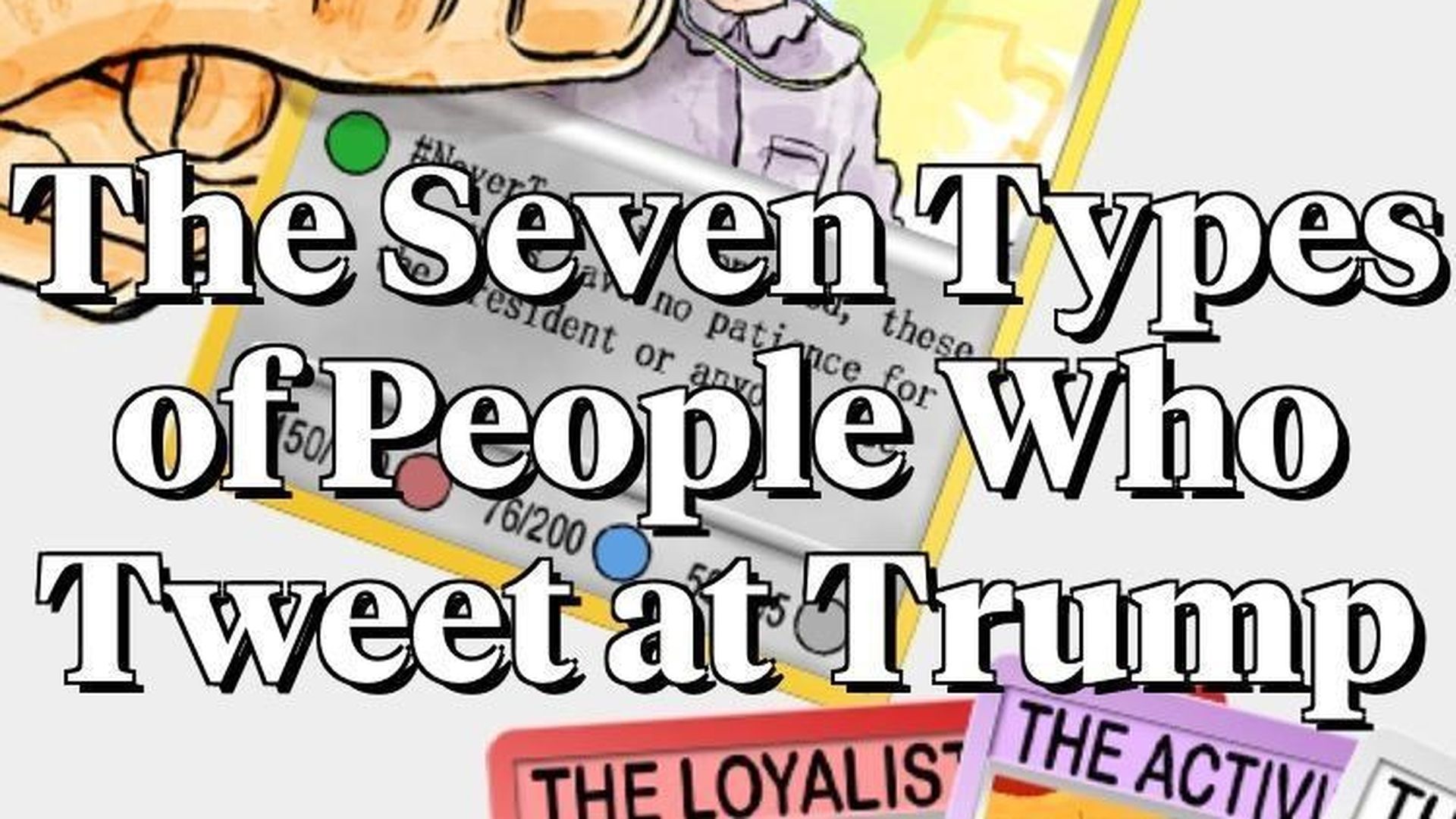 The lovers, the haters, the bots ... Bloomberg's Polly Mosendz did a deep dive on @RealDonaldTrump followers and found:
"According to a beta content-analysis software used by Social Rank, only 19 percent of Trump's followers are women. Among Trump's 20 most-engaged followers, only two had traditionally female names — and both of those accounts appear to be automated."
"Egg accounts — named after the logo [of users — often bots] who don't adopt another image ... — make up 7.5 million of @realDonaldTrump's followers, about 28 percent of his total following."
https://www.axios.com/newsletters/axios-am-eb092938-a1b5-4b38-9abc-bcac51494e94.html?chunk=4#story4
5. Power players: One-third of the Supreme Court
The New Yorker's Jeff Toobin profiles Leonard Leo, "The Conservative Pipeline to the Supreme Court":
Leo has for many years been the executive vice-president of the Federalist Society, a nationwide organization of conservative lawyers, based in Washington. Leo served, in effect, as Trump's subcontractor on the selection of Gorsuch, who was confirmed by a vote of 54–45, last week, after Republicans changed the Senate rules to forbid the use of filibusters. Leo's role in the nomination capped a period of extraordinary influence for him and for the Federalist Society. During the Administration of George W. Bush, Leo also played a crucial part in the nominations of John Roberts and Samuel Alito. Now that Gorsuch has been confirmed, Leo is responsible, to a considerable extent, for a third of the Supreme Court.
https://www.axios.com/newsletters/axios-am-eb092938-a1b5-4b38-9abc-bcac51494e94.html?chunk=5#story5
6. Sentence of the weekend
N.Y. Times' Glenn Thrush on the successful pitch to Trump by his second campaign manager, Paul Manafort, now embroiled in Russia: "Trump ... remarked on Mr. Manafort's tanned, no-hair-out-of-place appearance — telling staffers that his new associate looked much younger than a man in his late 60s."
https://www.axios.com/newsletters/axios-am-eb092938-a1b5-4b38-9abc-bcac51494e94.html?chunk=6#story6
7. West Wing backstories
"Inside the Bannon machine: How President Trump's chief strategist leveraged a network of companies and nonprofit organizations for his populist cause" — WashPost front-pager by Shawn Boburg and Bob O'Harrow: "Bannon was able to produce more than a dozen conservative documentaries over the past decade by drawing on a network of two dozen nonprofit organizations and private companies."
"Bannon, who had already made millions on Wall Street, often was paid in multiple ways for each project — a common practice in Hollywood, where he had worked as an entertainment financier. ... Bannon reported his net worth as between $11.8 million and $53.8 million."
Reed Cordish family ... "A rival-turned-friend, David Cordish is the president's kind of dealmaker ... David Cordish once made an enemy of Donald Trump over plans to develop two casinos in Florida. But his son is now a senior figure in the White House," by Financial Times' Gary Silverman:
"The Cordish family's relations with government have grown more complicated now that Reed Cordish, 42, has left the family business ... to serve as Mr Trump's assistant for intergovernmental and technology initiatives and a member of the White House Office of American Innovation. 'We miss him,' his father says. 'Anytime the president wants to send him back, we'll take him.'"
https://www.axios.com/newsletters/axios-am-eb092938-a1b5-4b38-9abc-bcac51494e94.html?chunk=7#story7
8. Inside the seller's market for houses
We told you last week how hard it would be to find a home to buy this spring. AP is out this morning with a story by Business Writer Alex Veiga ("Mission nearly impossible this spring: Finding a home to buy") that explains why the nation's "supply of homes for sale hasn't been this thin in nearly 20 years" (especially those affordable for first-time buyers):
"Since 2008, the average time homeowners have stayed in their houses before selling has doubled to nearly eight years."
"Some who had locked in ultra-low fixed mortgage rates may be reluctant to take on a new loan at a higher rate. Others may wish to sell but can't because they own one of the 3.2 million homes worth less than what's owed on their mortgage."
"Some homeowners own other properties they rent out and have little incentive to give up the steady rental income, especially while they're also benefiting from rising home values."
"Investors, who typically keep properties for disproportionately long periods, own a larger share of houses."
"Though the pace of building has been rising, it has yet to make up for years of sluggish construction growth that followed the housing bust."
What it means: "The homes that are on the market are less affordable to a growing proportion of the population."
https://www.axios.com/newsletters/axios-am-eb092938-a1b5-4b38-9abc-bcac51494e94.html?chunk=8#story8
9. Colbert: most viewed show in late night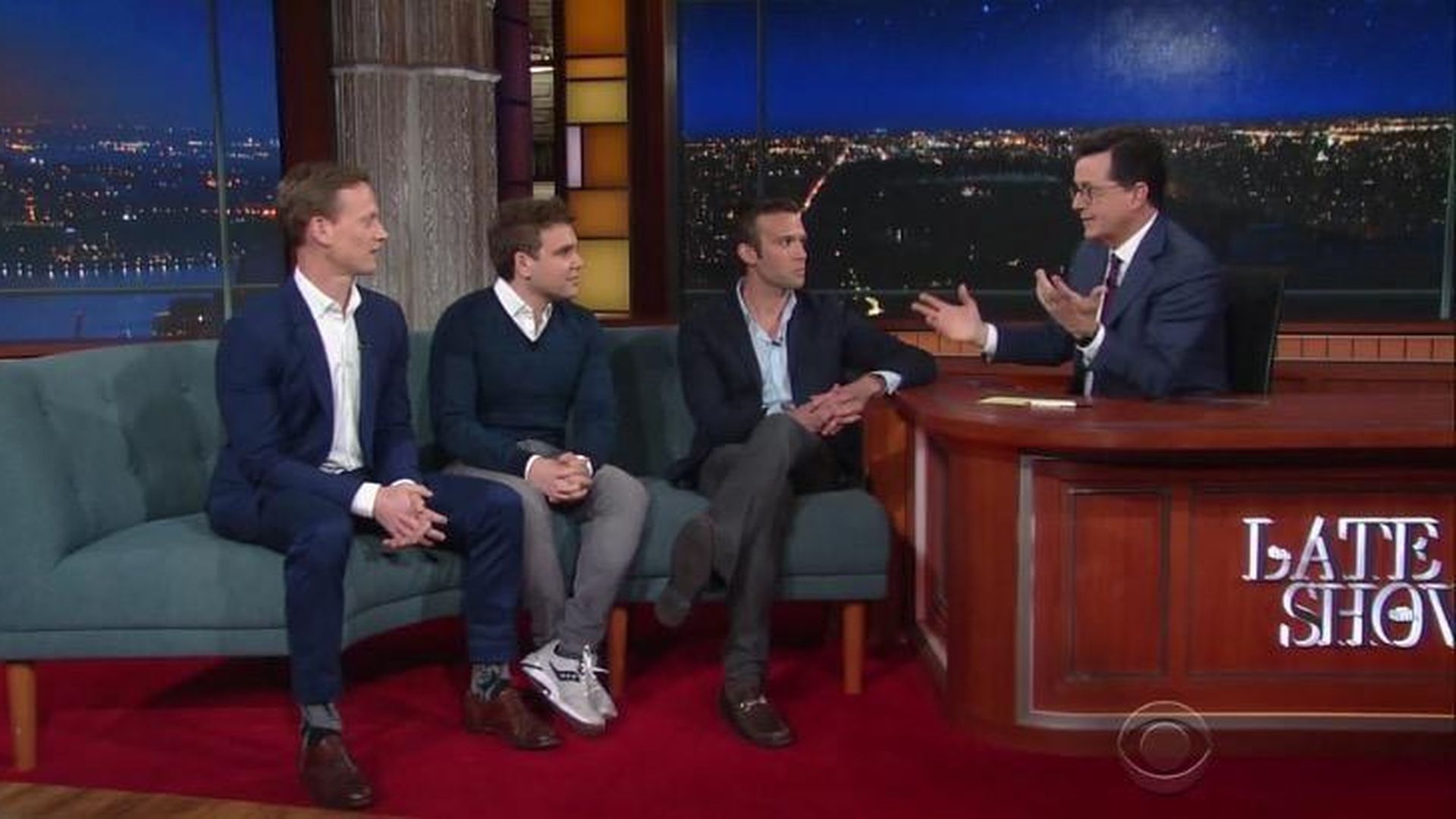 Shot ... N.Y. Times Business Day centerpiece story, "How Colbert Finally Got Real," by John Koblin: "Just like 'Saturday Night Live' and MSNBC's prime-time lineup, Mr. Colbert has benefited from his decidedly anti-Trump point of view. But even though Mr. Trump's victory appears to have single-handedly turned the late-night comedy race upside down, Mr. Colbert's rise is the product of months of meticulous work. The goal: to earn the chance to be — as [executive producer Chris] Licht put it — 'resampled' by viewers.
Chaser ... New Yorker TV critic Emily Nussbaum, "Wanting more from Stephen Colbert's 'Late Show': Some nights he's a marksman, nailing the day's hypocrisies. But, in 2017, a talk-show host famed for his ethical clarity should deliver something tougher":
[I]n 2017, it doesn't seem outrageous to long for a talk-show host famed for his ethical clarity to deliver something tougher: comedy more like reporting and less like op-ed. Peers of Colbert's—many of them "Daily Show" alumni—have been doing just that, on "Last Week Tonight with John Oliver" and "Full Frontal with Samantha Bee," as well as on the surprisingly aggressive and likable "Late Night with Seth Meyers."
https://www.axios.com/newsletters/axios-am-eb092938-a1b5-4b38-9abc-bcac51494e94.html?chunk=9#story9
10. 1 tasty thing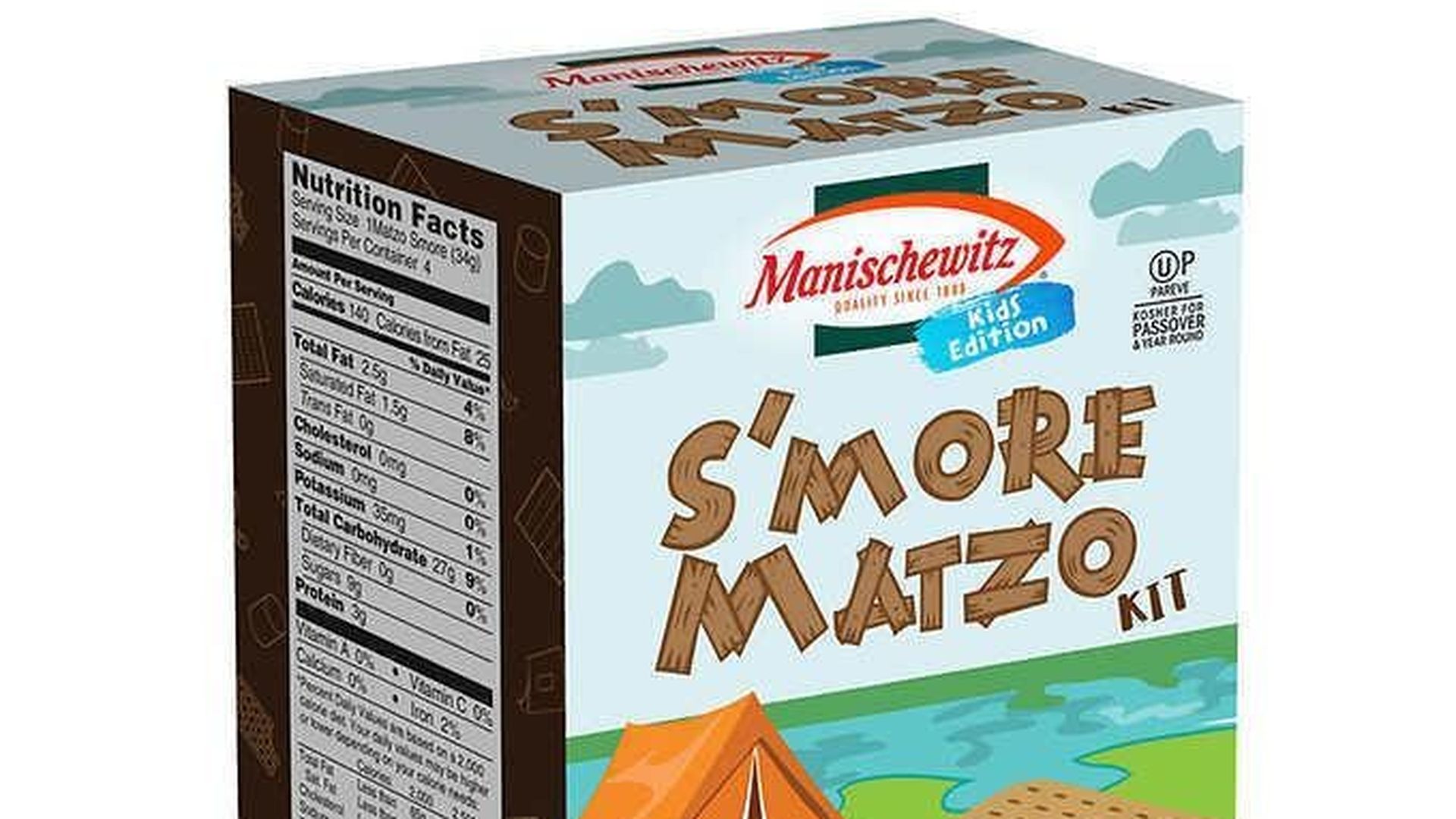 "Kosher food modernizes for Passover to lure foodies ... Feasts ... from gluten-free fusilli [to organic] to matzah s'mores kits," by USA Today's Ziati Meyer: "New twists include ... quinoa-based pasta ... packaged crostinis and pesto ... Instead of the syrupy, sweet wine often associated with Passover, there are kosher wines like vermentino, a light white wine, from Cantina Giuliano in Italy's Tuscany region."