July 23, 2019
🇬🇧 Happy Tuesday! Today's Smart Brevity count: 1,213 words ... ~ 5 minutes.
Does your happy hour friend get AM? Invite 'em to sign up!
1 big thing: Big brands blasted on campaign trail
Democratic candidates are shooting at big companies on the campaign trail, and getting rewarded with a huge social-media echo, Axios' Sara Fischer reports.
Why it matters: There's more pressure than ever for companies to take stands on social policies. But brands risk losing trust if they hit back too hard. Progressive candidates are taking advantage of that dynamic.
The companies most likely to be attacked are ones facing criticism over the minimum wage, jobs, taxes and competition — like Walmart and Big Tech — according to data pulled for Axios by the social intelligence firm Zignal Labs.
Sens. Bernie Sanders and Elizabeth Warren have racked up their most engagement online in recent months by calling out a specific brand.
McDonald's, which has come under fire over its minimum wage, has been the target of social mentions by Sanders, Sen. Cory Booker, Beto O'Rourke and Pete Buttigieg.
Google, Facebook and Amazon have been under attack for months by Warren, who launched her campaign with a proposal to break them up.
Sen. Kamala Harris, Sanders and Warren used Prime Day to hit Amazon.
Sign up for Sara Fischer's popular Tuesday newsletter, Axios Media Trends.
2. Pelosi's plan for Mueller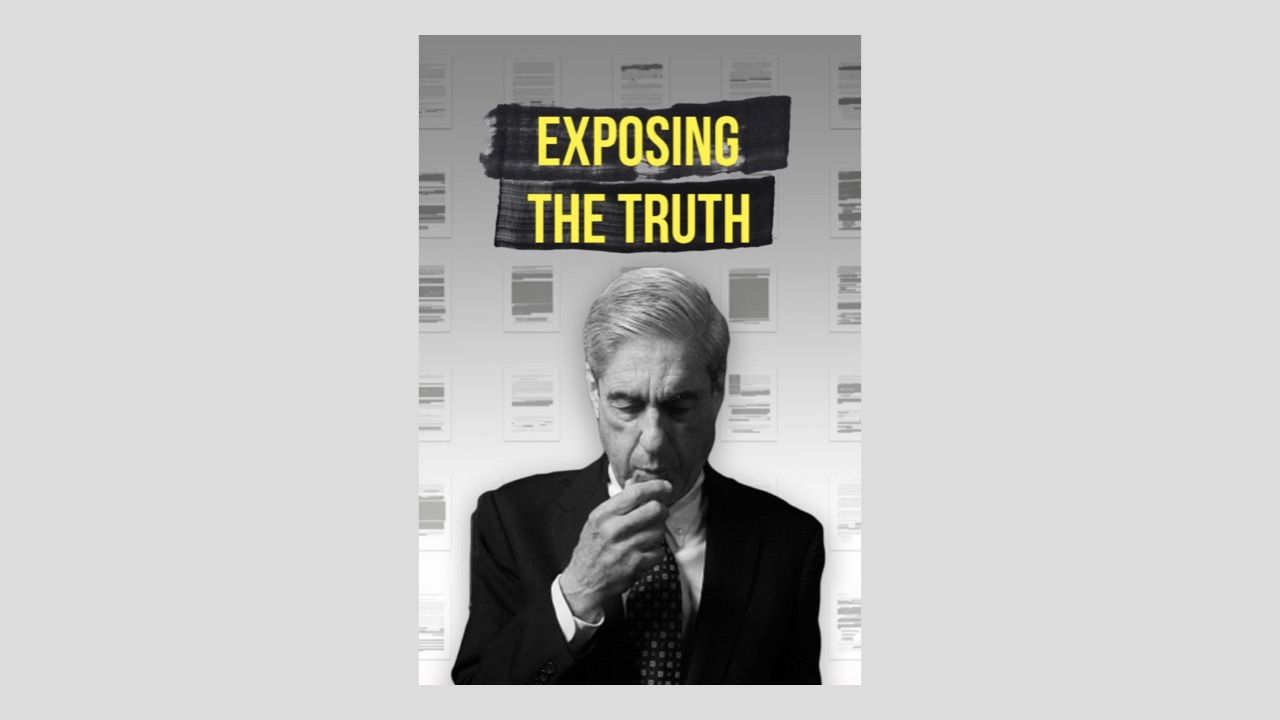 House Democrats plan to continue the Mueller fight into the fall, reviving tactics Congress implemented post-Watergate, Axios' Alayna Treene reports.
That includes more aggressive oversight, plus passage of reforms to combat money in politics, and promote government ethics and transparency.
The plan is outlined in a six-page memo House Speaker Nancy Pelosi, in coordination with the House Judiciary and Intelligence Committees, will send House Dems later today, framing tomorrow's testimony by Robert Mueller.
Pelosi wants members to drive home the message that chaos consuming President Trump didn't begin, and won't end, with Mueller.
Why it matters: The document, which reads like an election ad, is Democrats' answer to Attorney General Bill Barr's short summary.
Democrats plan a social-media campaign — #ReTweetTheReport — asking celebrities and outside supporters to retweet top quotes.
3. Smart Brevity for Bob Mueller
In a N.Y. Times op-ed, Neal Katyal, acting solicitor general under President Obama, suggests these three questions for Mueller:
First, did your report find there was no collusion?
Second, did your report find there was no obstruction?
Third, did your report give the president complete and total exoneration?
4. Pic du jour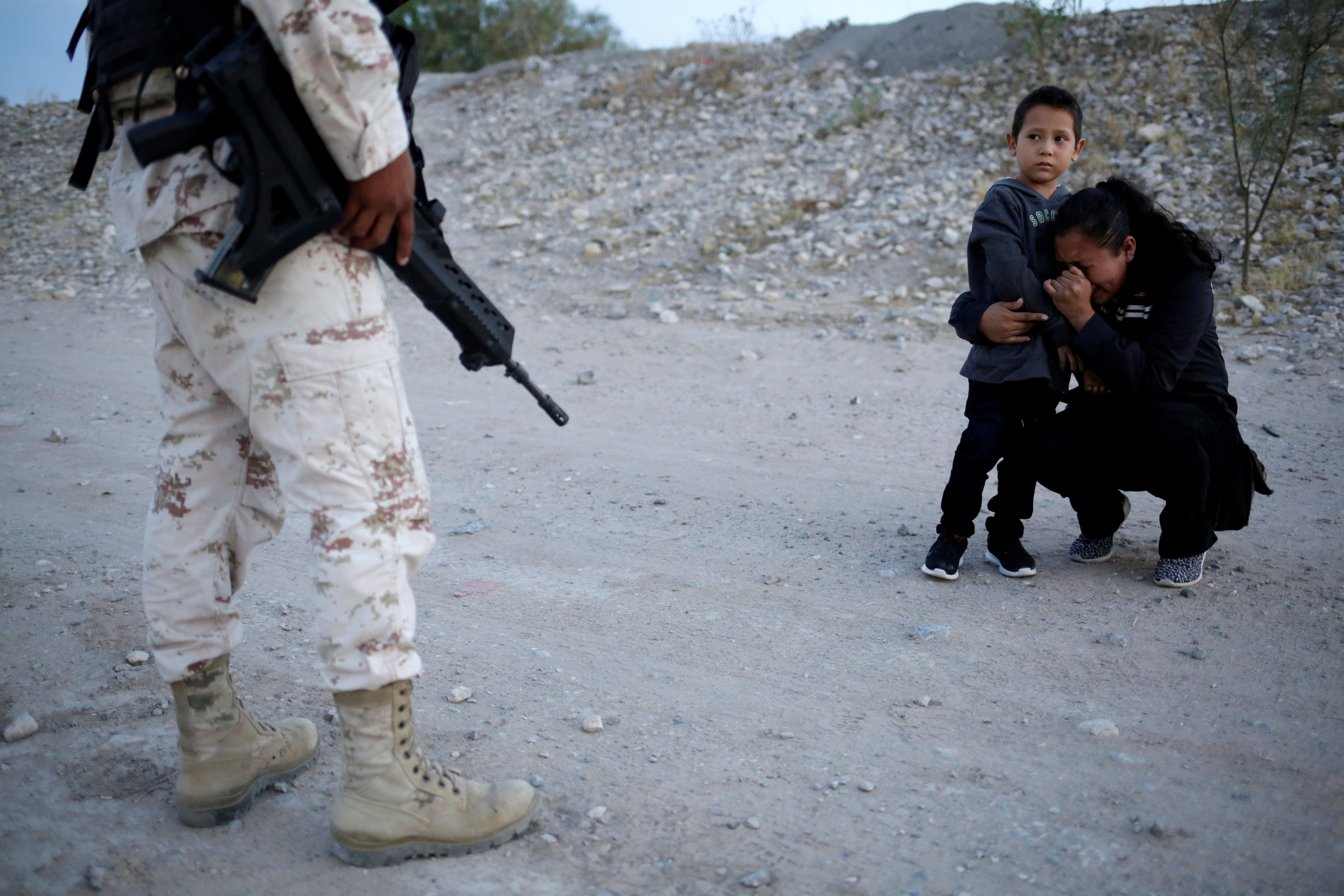 In Ciudad Juarez, Mexico, yesterday, Guatemalan migrant Lety Perez embraces her son Anthony as she prays for a member of the Mexican National Guard to let them cross into the U.S.
5. Next U.S.-Iran flashpoint could be Iraq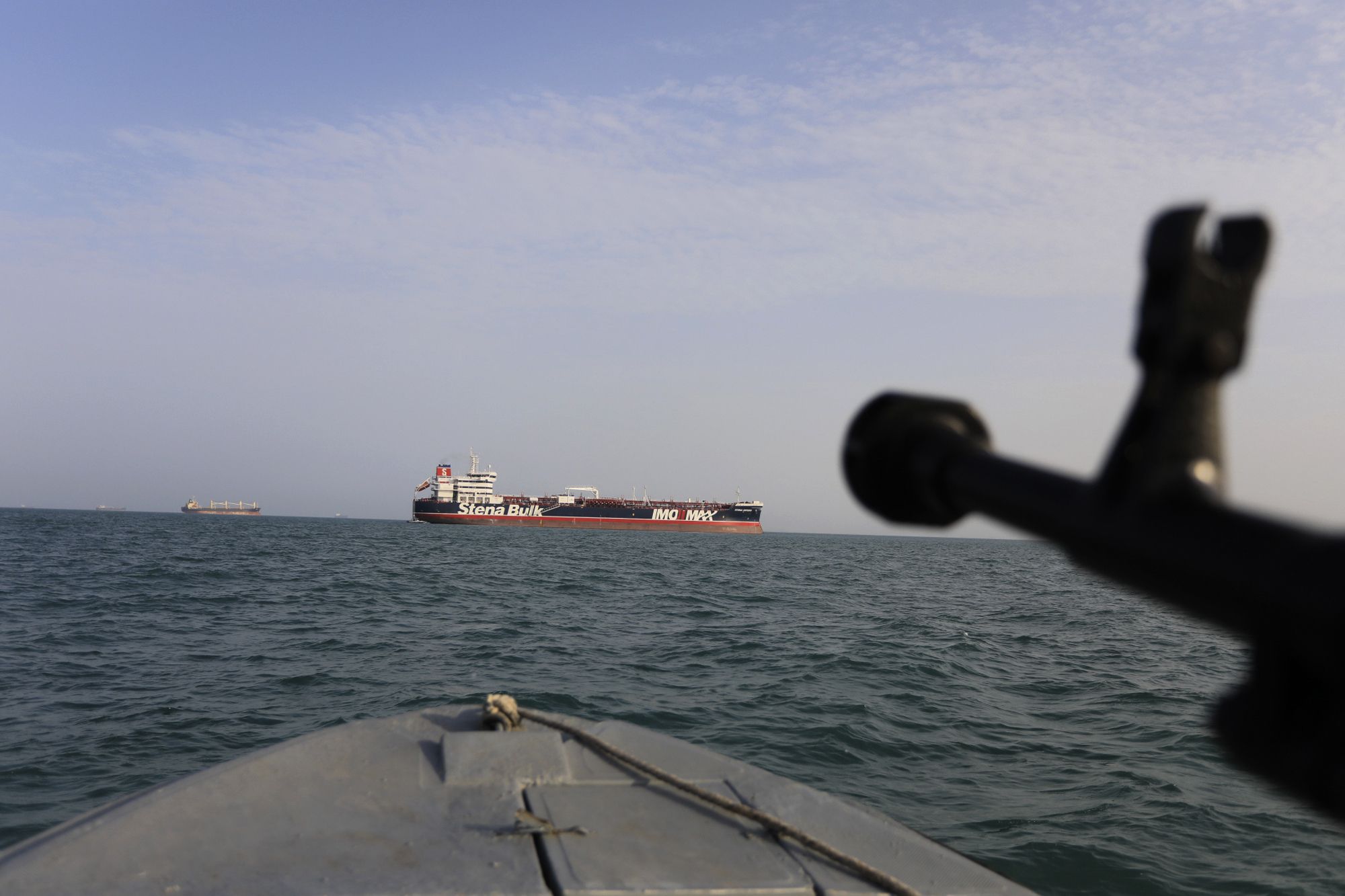 "5,200 U.S. troops are stationed in Iraq — amid thousands of Iranian-backed Shiite militias, controlled by officials in Baghdad sympathetic to Tehran," Bloomberg's Glen Carey points out.
Joan Polaschik, acting principal deputy assistant secretary of state for Near Eastern affairs, said at a Senate hearing last week: "We know that militia leaders continue to plot against U.S. interests and plan operations that could be used to kill Americans, other coalition partners, and even Iraqis that work closely with us."
Why it matters ... Ali Vaez, director of the Iran Project at the nonprofit International Crisis Group, told Bloomberg: "I asked a very senior Iranian official a few months ago of all of these flash points around the region — from the Strait of Hormuz, to Yemen, to the Golan Heights, to Iraq, to Lebanon — which one worries him the most? And he said Iraq."
6. Trump rule would cut 3.1 million from food stamps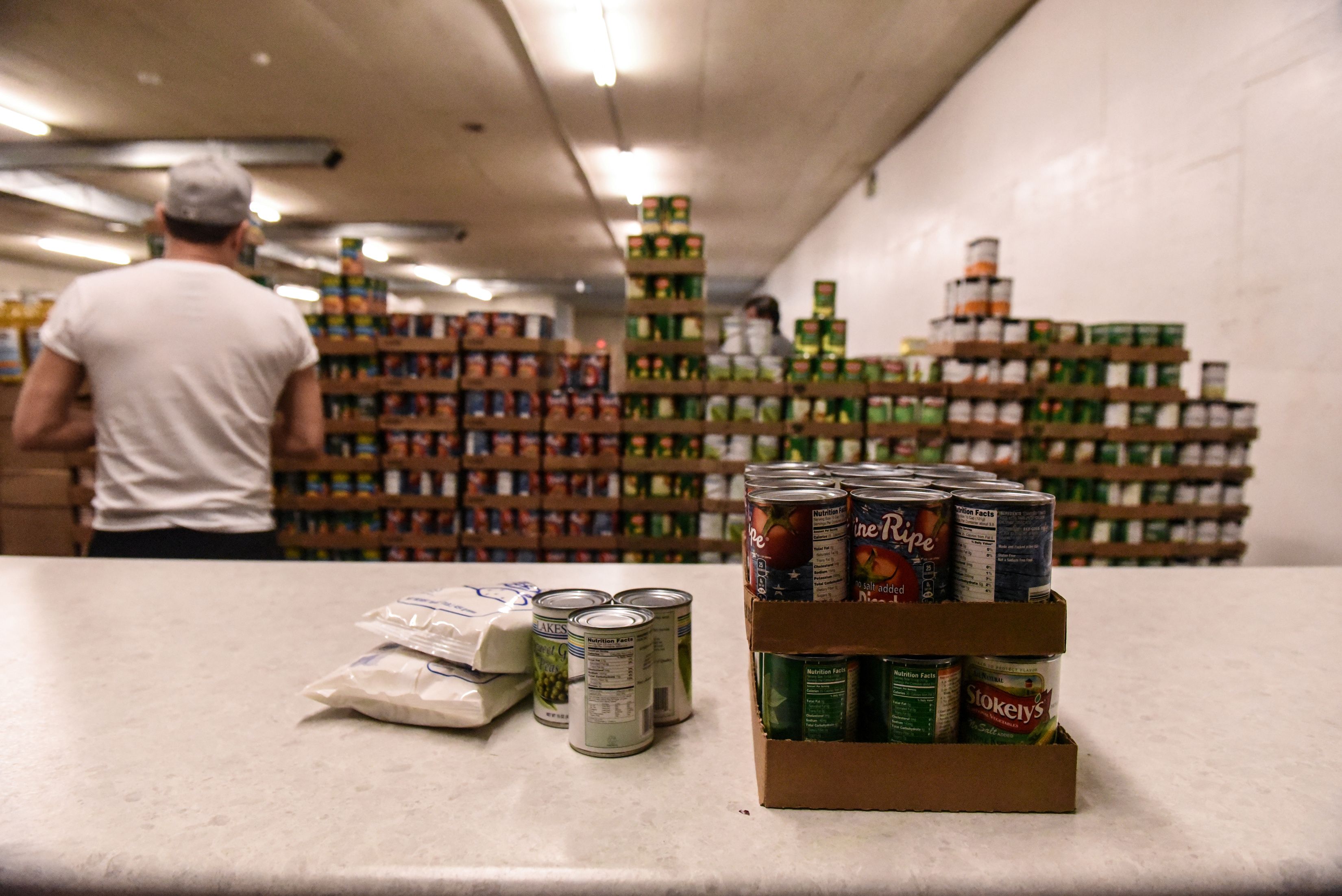 The Trump administration today will propose a food-stamp rule that would cut about 3.1 million people from the program, Reuters' Tom Polansek reports.
Currently, 43 states allow residents to automatically become eligible for food stamps through the Supplemental Nutrition Assistance Program (SNAP) if they receive benefits from Temporary Assistance for Needy Families (TANF).
The USDA wants to require people who receive TANF to pass a review of income and assets to determine whether they are eligible for SNAP.
If enacted, the rule would save the federal government about $2.5 billion a year by removing people from SNAP, according to USDA.
President Trump has argued that many Americans now using SNAP do not need it given the strong economy and low unemployment, and should be removed as a way to save taxpayers as much as $15 billion.
Bonus: Cover du jour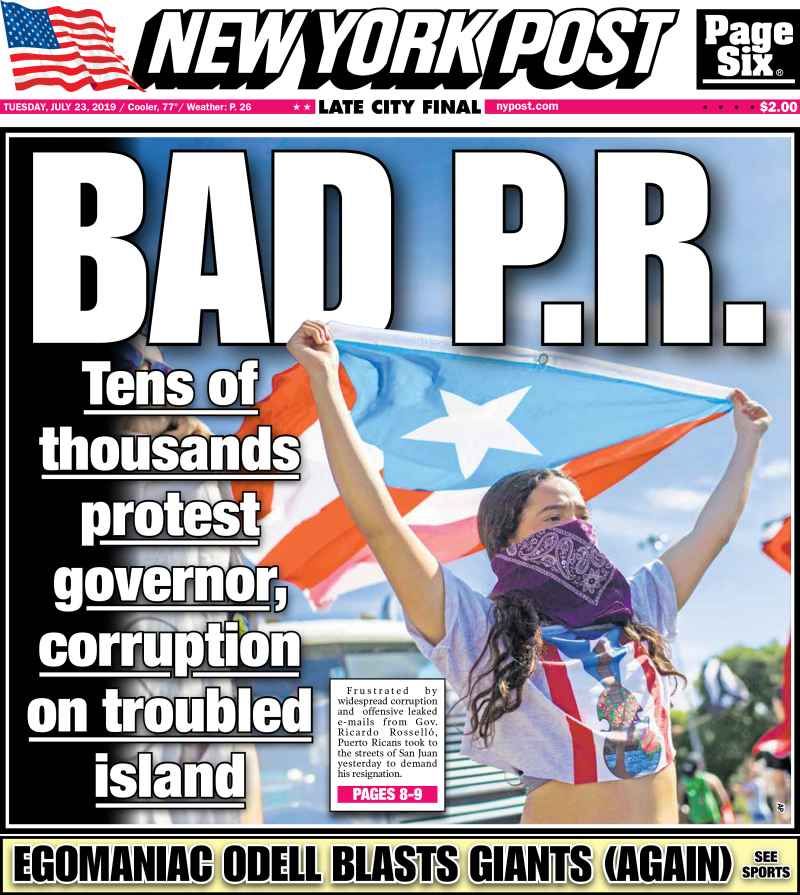 Thousands of Puerto Ricans filled the streets of San Juan Monday demanding the resignation of Gov. Ricardo Rosselló, per Axios' Ursula Perano.
7. Biden on Beau: "Almost every morning I get up, I think to myself, I hope he's proud of me"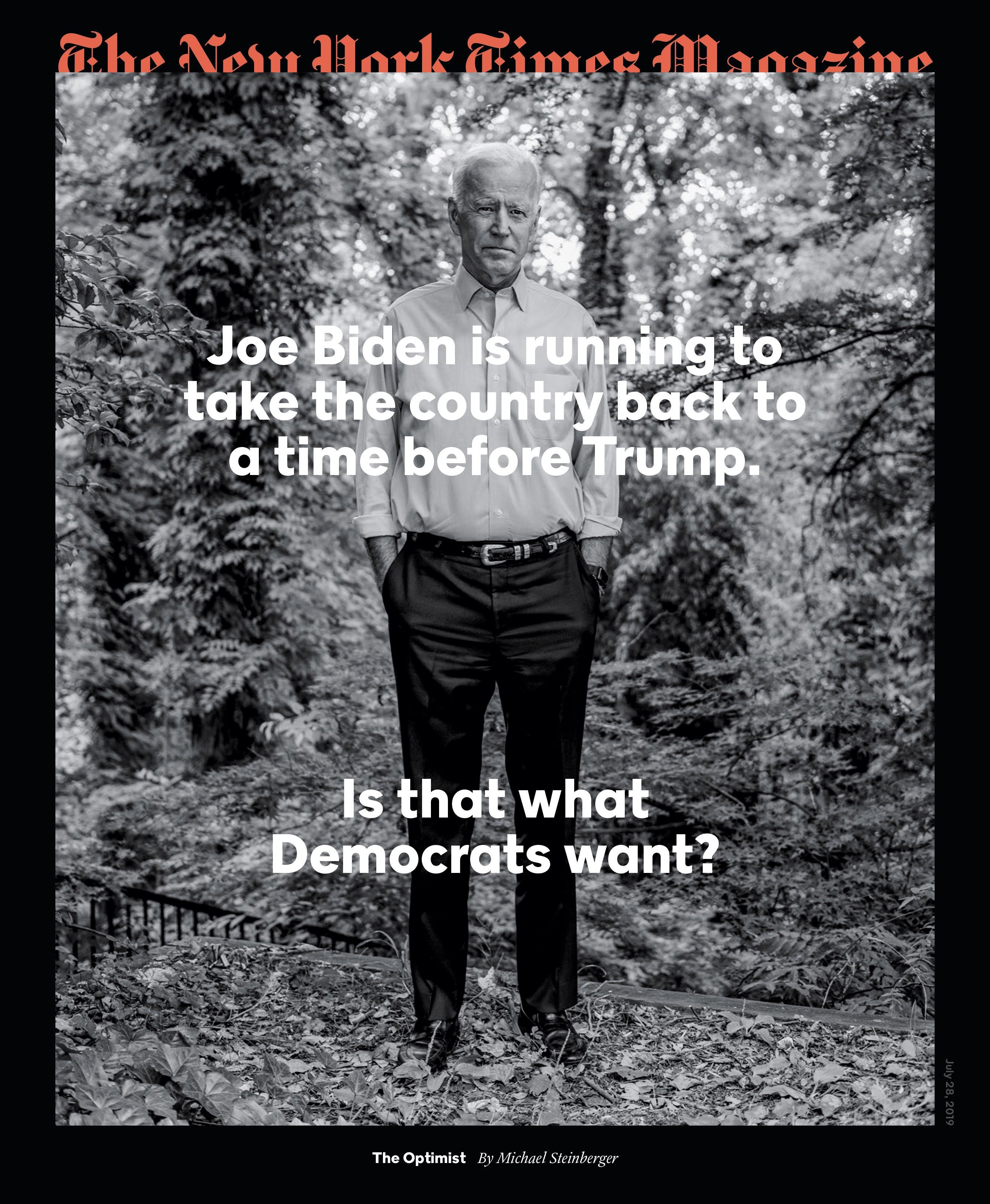 In the cover story of this weekend's New York Times Magazine, Michael Steinberger writes: 
Biden is still trim and spry, and in two recent interviews with him, I saw no evidence that his mind has slipped — to the contrary, his memory was impressively sharp. But there is no getting around the fact that he is in his mid-70s. The grayness of his complexion emphasizes the point. So much about Biden, right down to his manner of speech — he may be all that stands between the word "malarkey" and its extinction — says yesterday's man.
And yet this can obscure the fact that he is an enormously popular figure in the Democratic Party, commanding a degree of affection that is rare in politics. For voters unnerved by Trump's conduct in office but not necessarily seeking radical change, he offers vast experience, conciliatory instincts and an empathy rooted in personal anguish.
To put these virtues before the national electorate, however, will require navigating a field of Democratic candidates who all see their path to the nomination as dependent on undermining Biden. "This is a tough game right now," he said.
Keep reading (subscription).
8. Measles creep back
Pockets of resistance to vaccinations have put America on a path toward losing the "measles elimination status" it has had since 2000, with the greatest number of cases reported in the U.S. since 1992, Axios' Eileen O'Reilly reports.
The Centers for Disease Control and Prevention confirmed another 25 cases last week, with Ohio and Alaska now reporting their first 2019 infections.
Why it matters ... CDC spokesperson Jason McDonald tells Axios: "The measles elimination goal, first announced in 1966 and accomplished in 2000, was a monumental task."
The bottom line: The highly contagious virus requires a high vaccination rate to halt its spread.
30 states have had at least one confirmed case of measles in 2019.
9. 🎮 Sign of our times
A private school in Shaker Heights, Ohio, has become the first U.S. all-girls school to launch a varsity esports program, AP's Jake Seiner reports:
The 10-person team at Hathaway Brown competed against local schools and libraries, with players ranging from novices to avid gamers.
The players reported many of the benefits associated with traditional sports — bonding, teamwork and improved confidence.
Why it matters: Over 100 colleges have varsity esports programs, with more joining each year. Many smaller schools use the teams as recruiting tools.
The expansion opens doors for students of all genders, since video games don't have the same physical barriers as most traditional sports.
10. 1 highway hero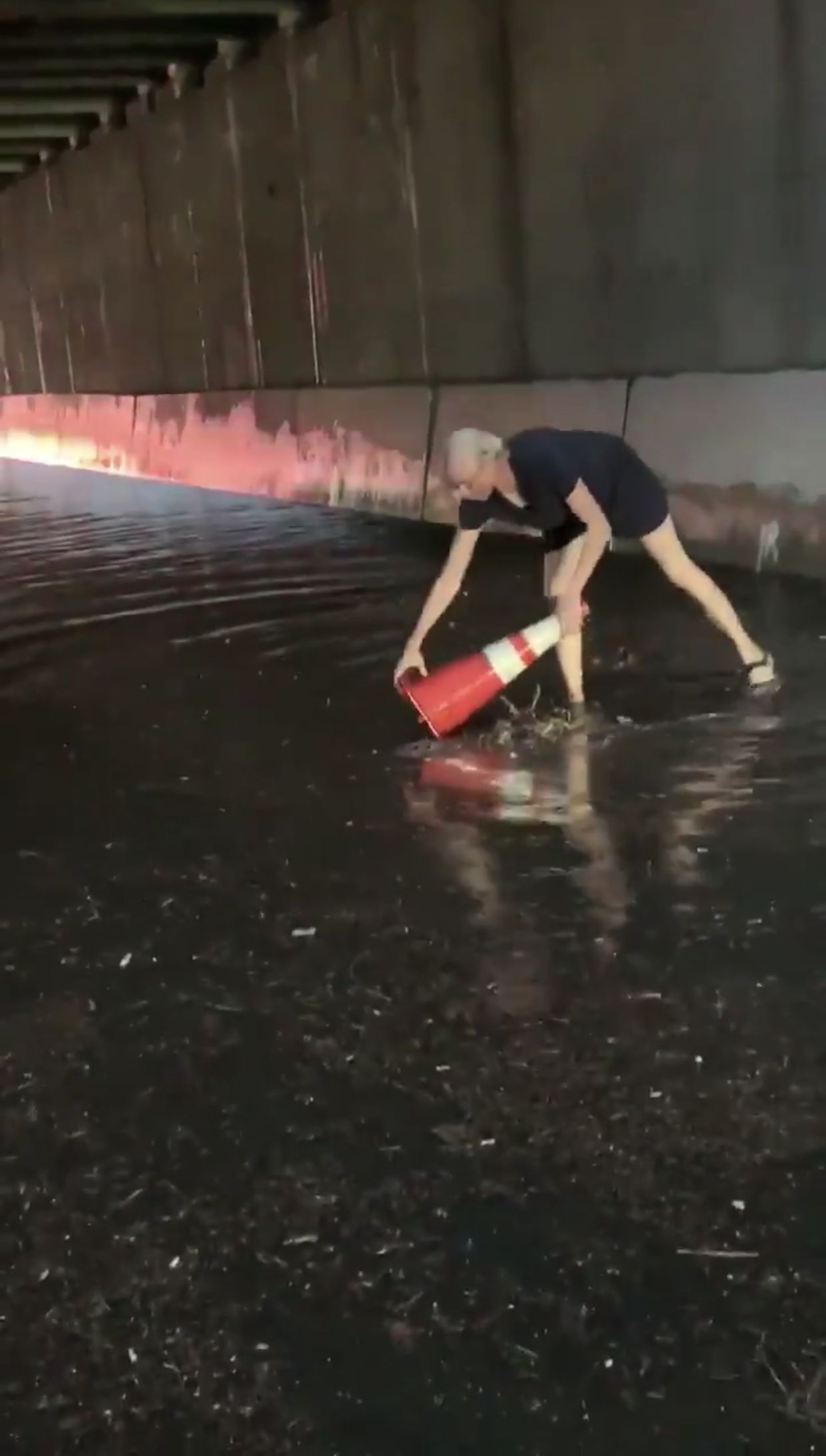 "One woman in Queens took action [last] night to help alleviate severe flooding that closed all lanes on the Long Island Expressway," the N.Y. Post reports.
"Daphne Youree exited her car and grabbed an orange construction cone and began clearing debris that was clogging a sewer grate under an overpass on the flooded highway."
NYC Emergency Management tweeted: "Due to severe flooding, all lanes of the Long Island Expressway are closed at Francis Lewis Boulevard in Queens in both directions. Use alternate routes."
Youree tweeted back: "Guess what. I cleared it! ... I was right up front one of the first cars to stop! I figured why not clear drains if possible. It was CRAZY."
📱 Thanks for reading Axios AM. Invite your friends, relatives, co-workers to sign up here.