Axios AM
October 18, 2021
Good Monday morning. Smart Brevity™ count: 1,197 words ... 4½ minutes. Edited by Zachary Basu.
📱 Please join Axios editor-in-chief Sara Kehaulani Goo and chief tech correspondent Ina Fried tomorrow at 12:30 p.m. ET for a Hard Truths virtual event on tech hiring. Guests include Girls Who Code CEO Tarika Barrett and TechEquity Collaborative co-founder and CEO Catherine Bracy. Sign up here.
1 big thing: Senator backs senility test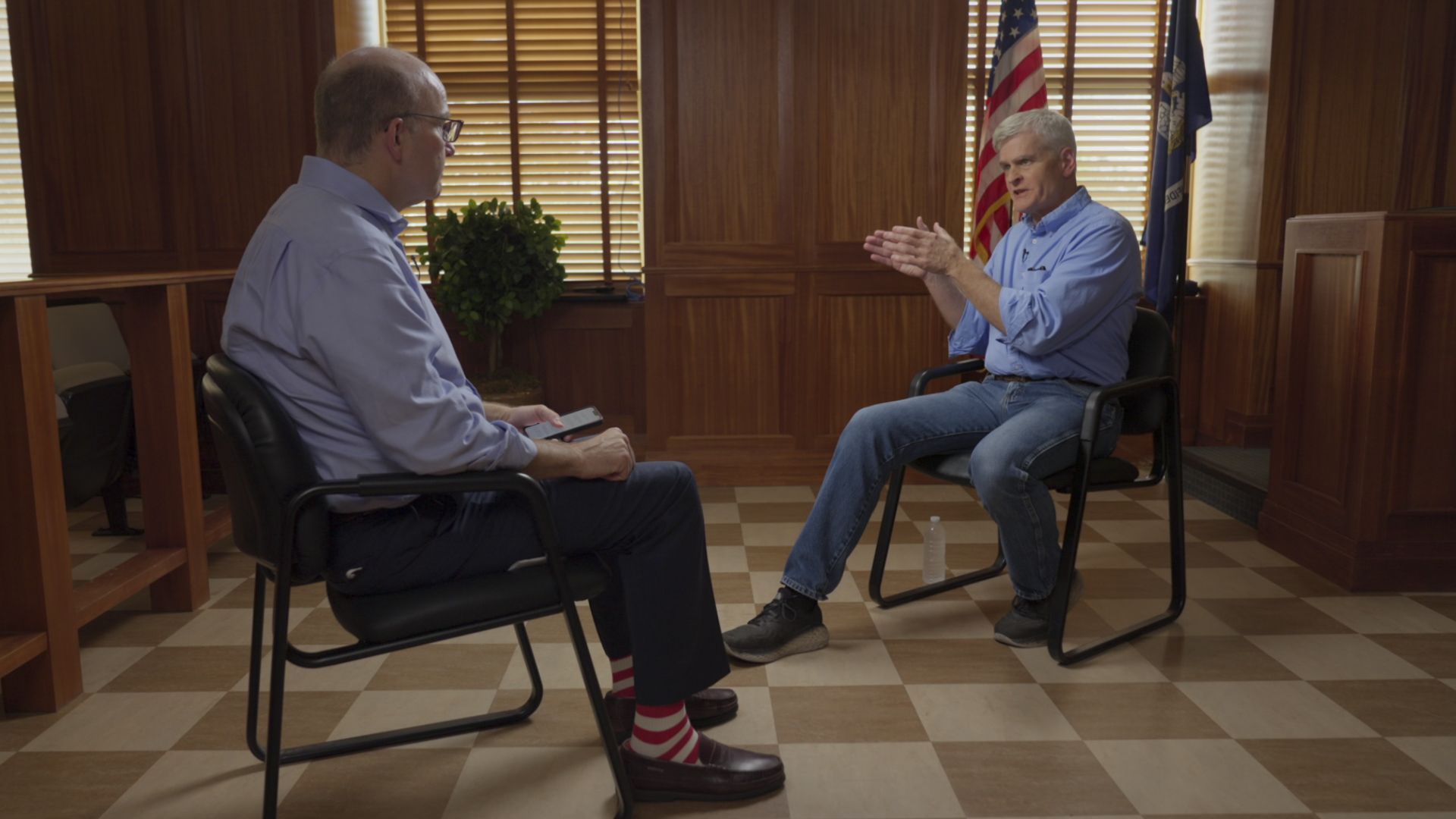 Sen. Bill Cassidy (R-La.), a physician, told me during an "Axios on HBO" interview that he favors cognition tests for aging leaders of all three branches of government.
Why it matters: Wisdom comes with age. But science also shows that we lose something. And much of the world is now run by old people — including President Biden, 78 ... Speaker Pelosi, 81 ...  Senate Majority Leader Chuck Schumer, 70 ... and Senate Minority Leader Mitch McConnell, 79.
Cassidy, a gastroenterologist, told me during our wide-ranging interview in Chalmette, La., that in your 80s, you begin a "rapid decline."
Noting he wasn't talking about specific people, Cassidy said: "It's usually noticeable. So anybody in a position of responsibility who may potentially be on that slope, that is of concern. And I'm saying this as a doctor."
"I'm told that there have been senators in the past who, at the end of their Senate terms were senile," Cassidy added. "I'm told that was true of senators of both parties."
Cassidy said it'd be reasonable for Supreme Court justices, members of Congress, and executive branch leaders to submit to an annual evaluation in which they would have to establish cognitive sharpness.
"We each have a sacred responsibility to the people of the United States," Cassidy said. "It is not about me. It is about my ability to serve the people."
🎬 Watch a clip: A rare GOP smack to Trump ... Cassidy says Donald Trump might lose the GOP nomination if he runs in 2024 — noting that Trump lost "the House, the Senate and the presidency in four years. Elections are about winning."
Watch a clip ... It drives Cassidy crazy to be called a moderate, with his 83% American Conservative Union rating: "The only way you get something done ... is to work with other people."
2. China's hypersonic triumph rattles West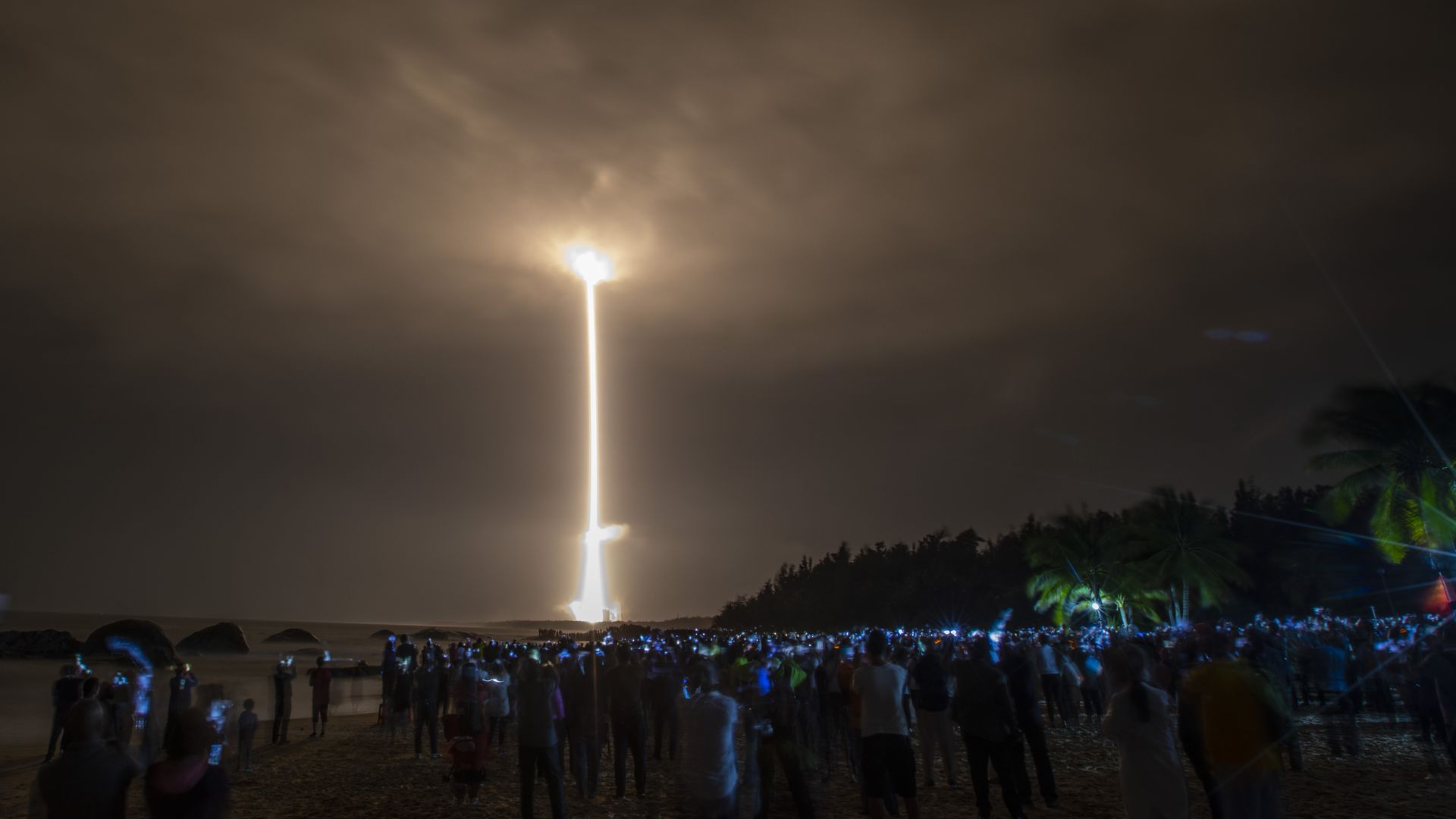 The Chinese military tested a rocket carrying a nuclear-capable hypersonic missile, which circled the globe before speeding down from low-orbit space and missing its target by about two-dozen miles, the Financial Times reports (subscription).
Why it matters: "[T]he test showed that China had made astounding progress on hypersonic weapons and was far more advanced than US officials realised."
"We have no idea how they did this," a source told the FT about the advanced space capability, which could allow China to circumvent traditional U.S. missile defense systems.
The U.S., Russia and China are all developing hypersonic glide vehicles, which fly at lower trajectories than ballistic missiles and can be maneuvered in-flight.
China, however, is "not bound by any arms-control deals and has been unwilling to engage the US in talks about its nuclear arsenal and policy."
The big picture: Amid tensions with Beijing, the test "has raised new questions about why the US often underestimated China's military modernisation."
3. Now playing @ home: Virtual parties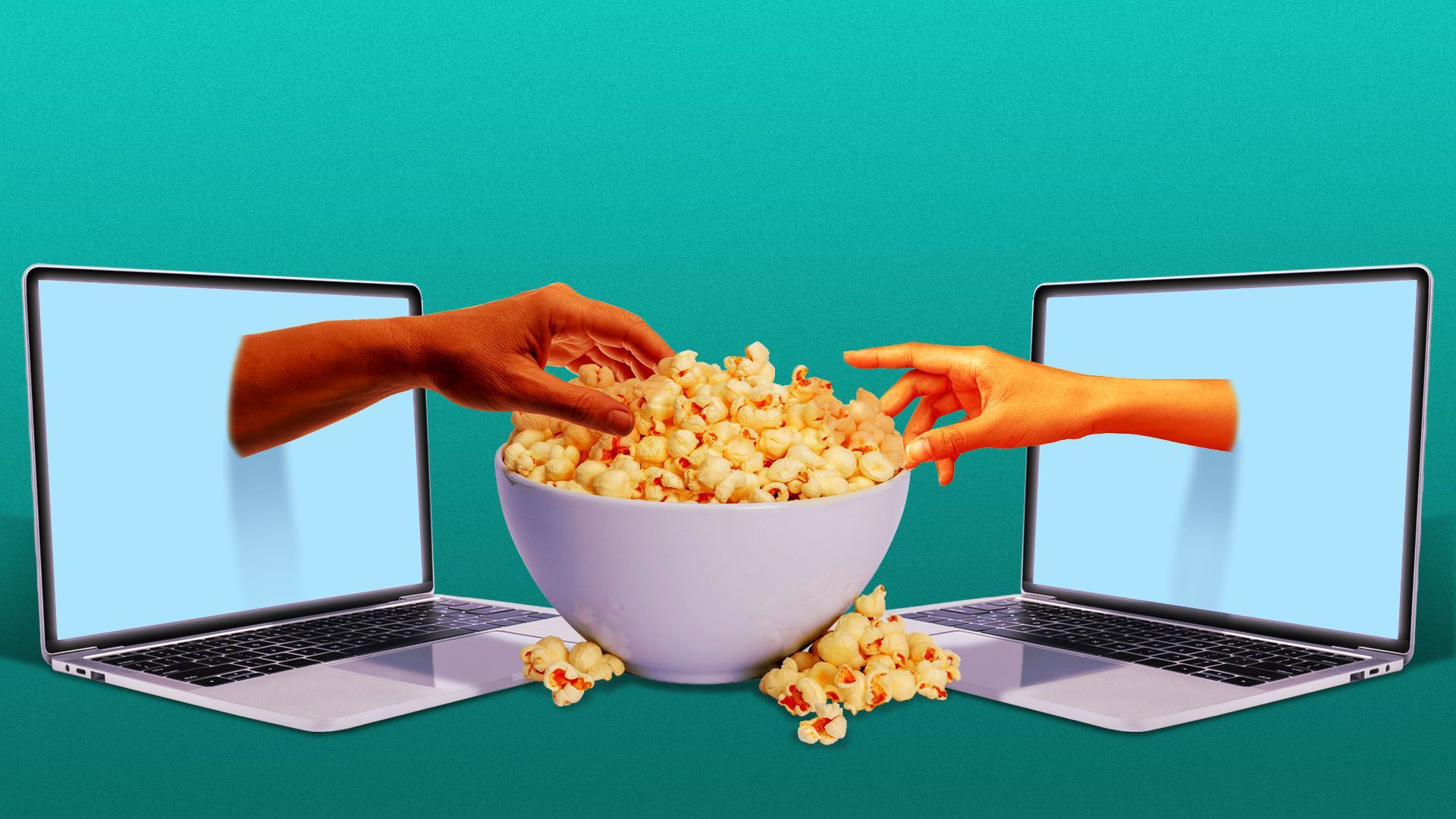 The pandemic introduced new virtual "watch" and "listen" parties from nearly every streaming and gaming company, often relying on smart TVs. The features are becoming permanent, Axios Media Trends expert Sara Fischer writes:
Streaming together: HBO Max launched a group watch party tool last month in conjunction with Snapchat. Apple over the summer announced SharePlay, a live content-sharing feature via FaceTime. Disney launched GroupWatch in 2020. Netflix Party relaunched as "TeleParty" over the summer.
Listening together: Virtual concerts became a huge trend during the pandemic, as users tried to recreate their favorite music experiences from home. Gaming platforms, like Twitch, leaned into such experiences, hosting massive virtual festivals with A-listers. Roblox last month introduced "listening parties" that allow users to experience album debuts together virtually.
Gaming together: Gaming has long been a group activity, but chat platforms like Discord are making it easier than ever for gamers or friends to bond over everything from videos to live audio chats. Last month, Discord said it was testing a "Watch Together" feature for joint YouTube video viewing.
4. Pic du jour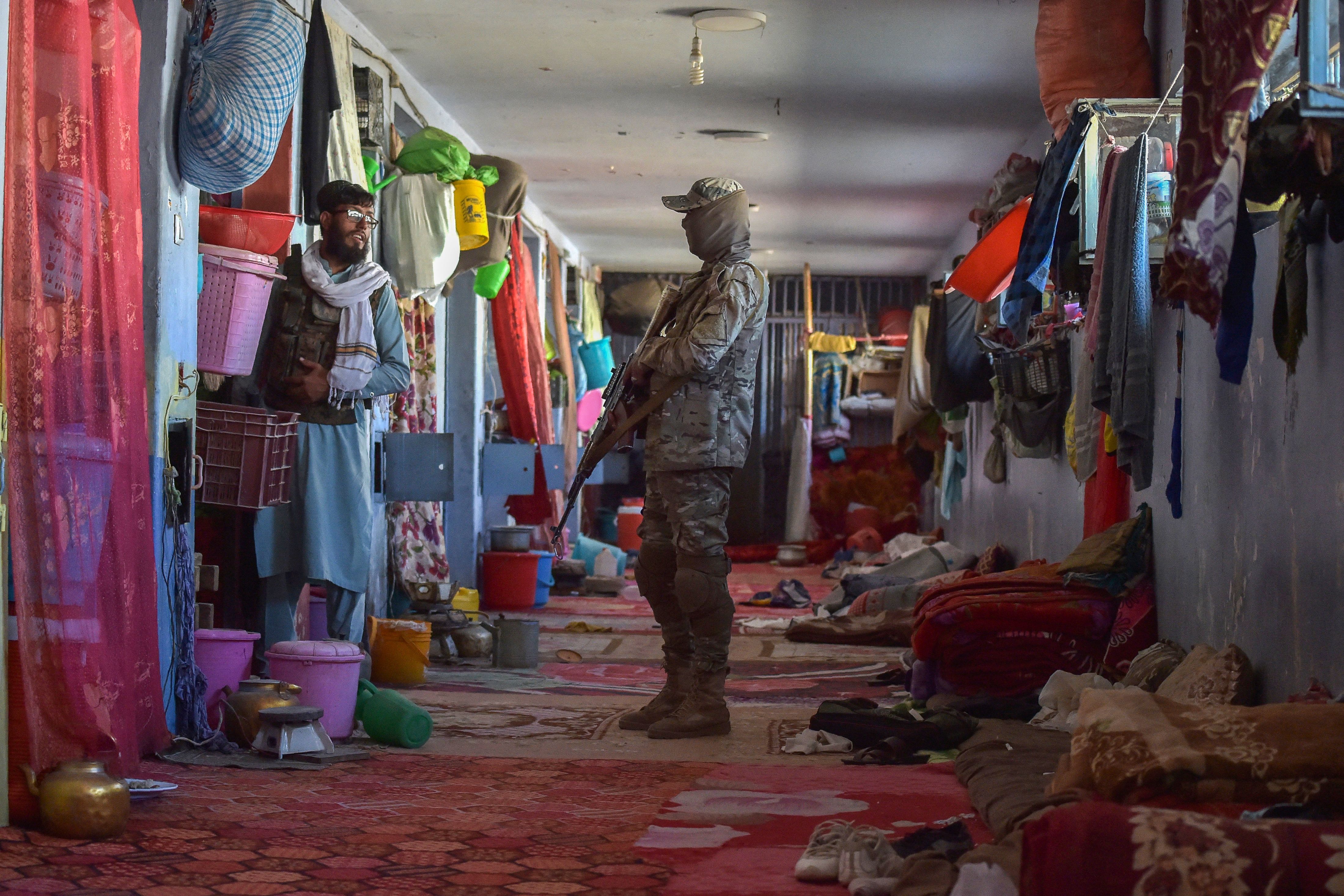 On the outskirts of Kabul yesterday, Taliban members inspect a cell in Afghanistan's Pul-e-Charkhi prison, where they once were inmates but now are the keepers.
5. "Axios on HBO": Intel CEO sees chip revival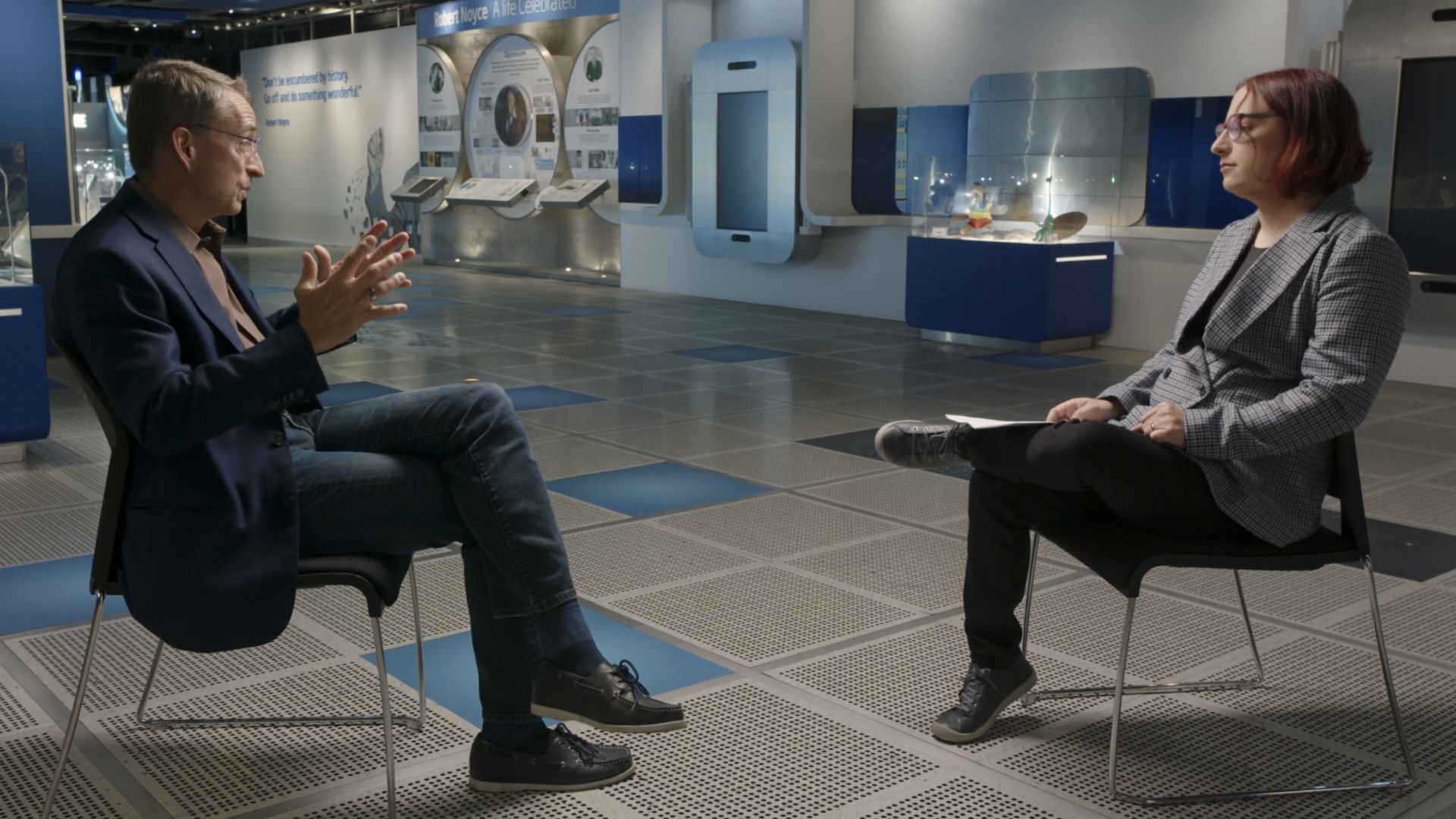 Intel CEO Pat Gelsinger tells "Axios on HBO" the chip giant's recent manufacturing problems resulted from earlier leaders who swerved from a "maniacal" manufacturing focus that had been the company's hallmark.
Gelsinger, who returned to Intel this year after a stint as CEO of VMWare, spent three decades at Intel after joining at age 18.
Gelsinger comes in full of ambition to return Intel to its heyday — promising to churn out market-leading chips not just for Intel, but for others who want to rely on Intel manufacturing.
Gelsinger told Ina Fried he'll rebuild the company's credibility with customers so that if they say they need a million of some chip by Monday, the order will be there Sunday night.
6. "Printing Hate": Media hyped lynchings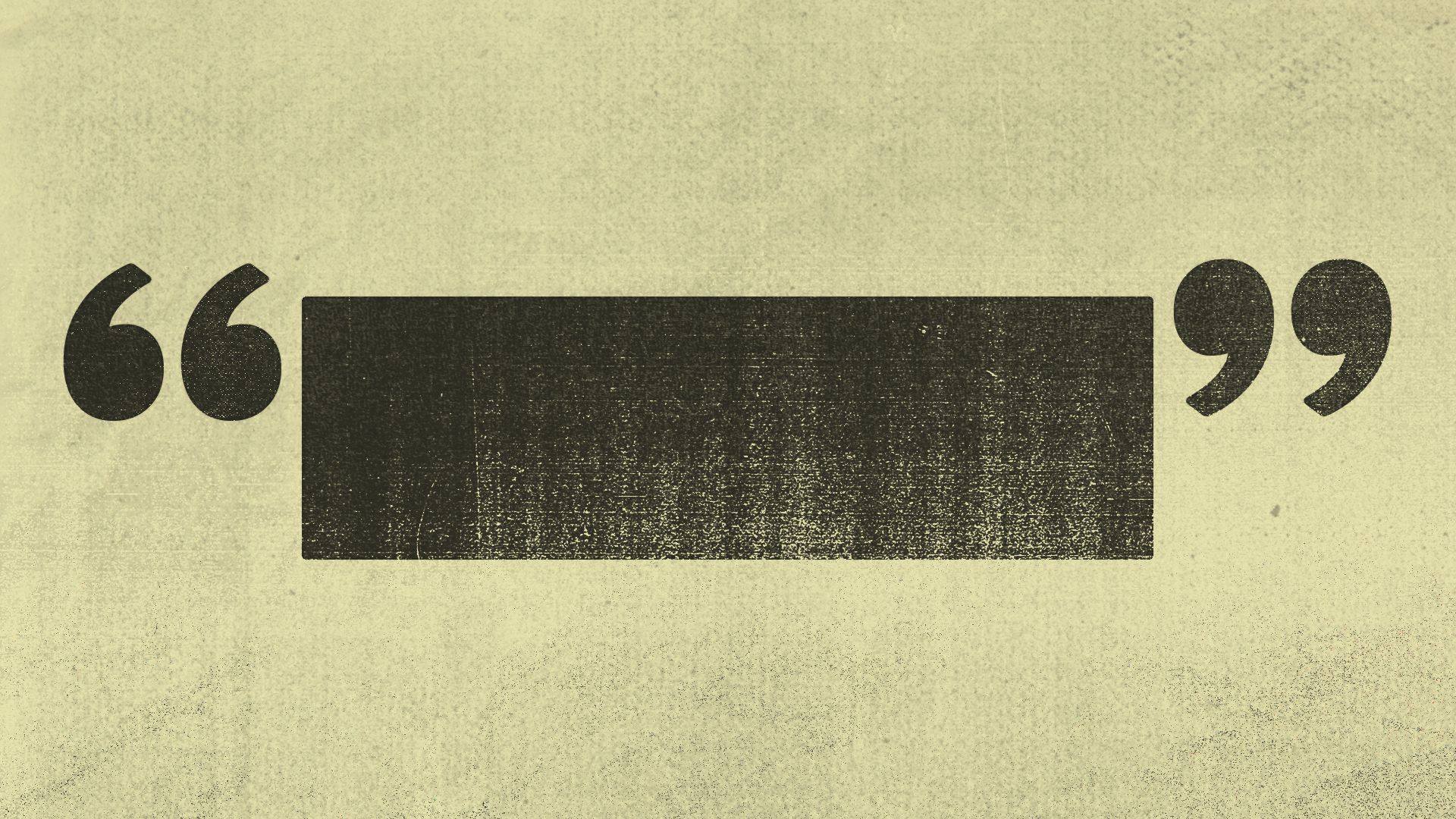 American newspapers played a prominent role, from Reconstruction through the 1960s, in promoting lynchings, massacres and other forms of racist hate and violence, Axios managing editor Margaret Talev writes.
That legacy is documented in a "Printing Hate" series, launching today, from 58 student journalists.
"Some of the newspapers advertised upcoming lynchings, often printing the time, date and place where mobs would gather," DeNeen Brown, a Washington Post reporter and University of Maryland associate professor who worked with the students, writes in the debut article.
Why it matters: Understanding the role played by U.S. media is an essential part of the national examination of systemic racism. It also offers lessons for today's reporters.
The backstory: The project was inspired by Brown's reporting on the 1921 Tulsa Race Massacre.
What's next: The stories will be posted Mondays and Thursdays through mid-December on Capital News Service's Howard Center website, on the National Association of Black Journalists' news site and on Word in Black.
🎧 Go deeper: DeNeen Brown talks to our "Axios Today" podcast.
7. 🏀 Chicago's first WNBA title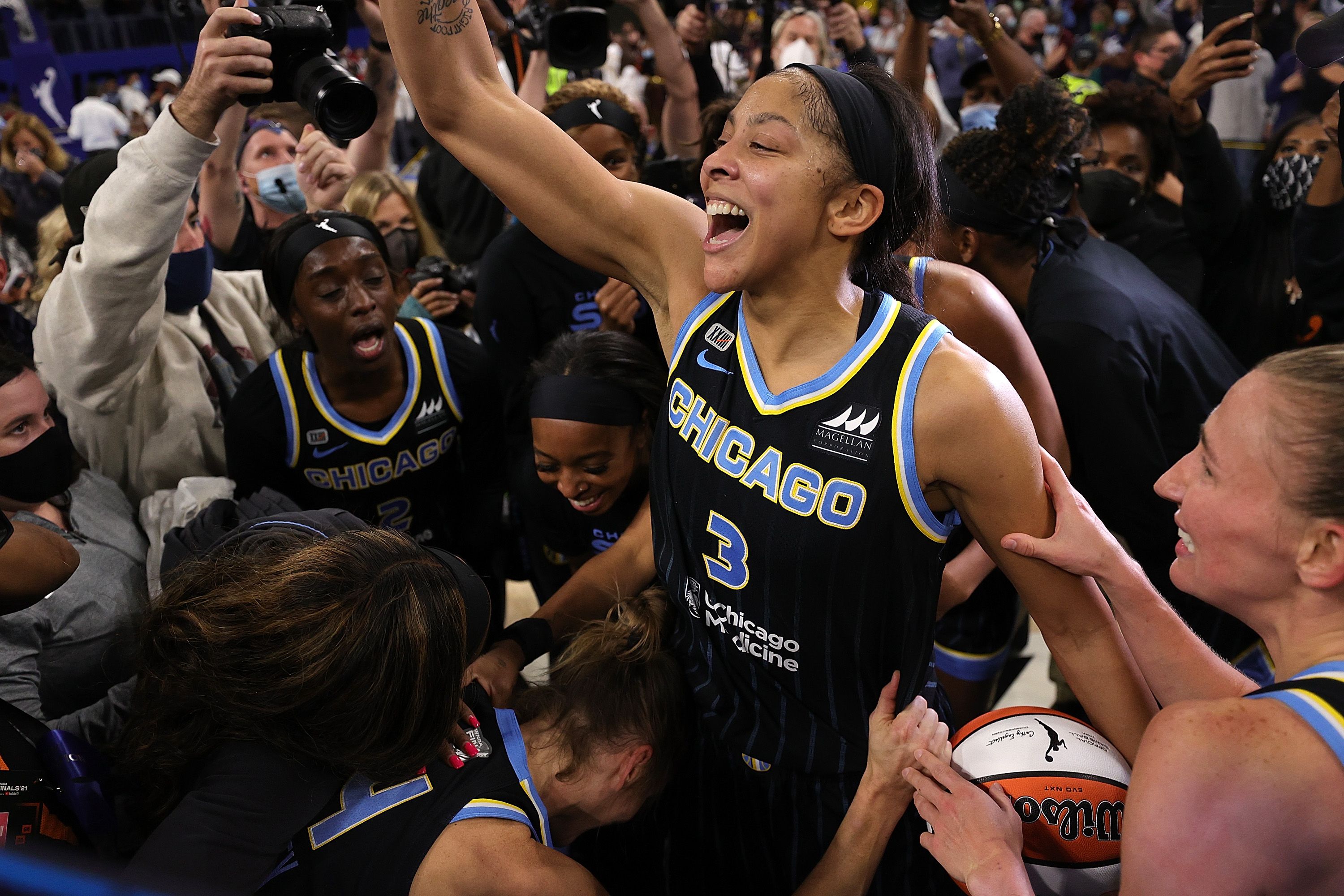 Candace Parker came home this offseason with one goal — to deliver Chicago its first WNBA title. Mission accomplished, Kendall Baker writes in Axios Sports.
The Sky beat the Phoenix Mercury 80-74 with a furious fourth-quarter rally, becoming the first team in WNBA history to win a title with a sub-.500 regular-season record.
"Look at the city, man," an emotional Parker told her daughter while gazing up at the home crowd. "They all showed up."
8. 1 film thing: Superman's new "mission statement"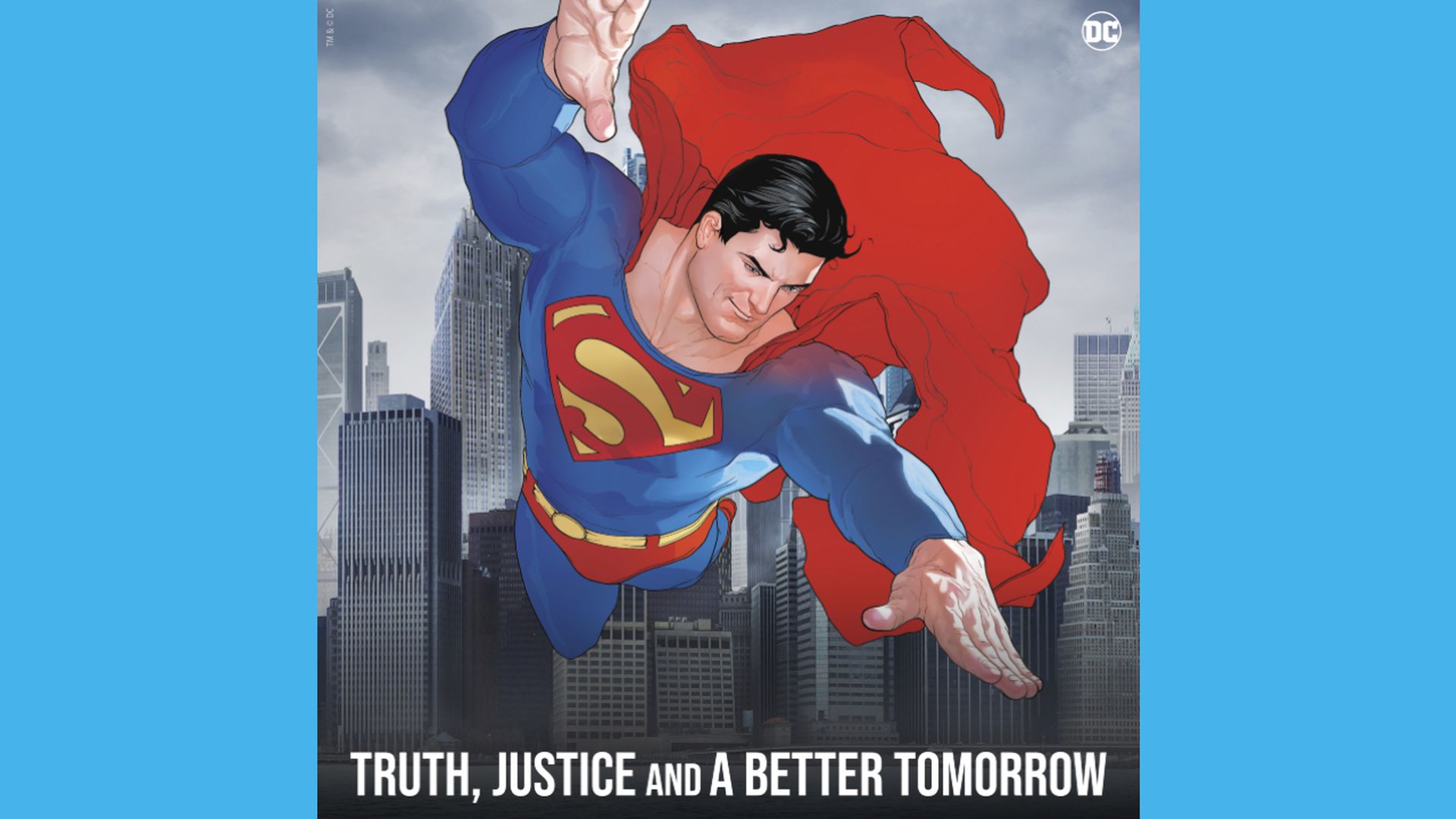 Superman is dropping "the American Way" from his motto.
Out: Fighting for "Truth, Justice and the American Way."
In: "Truth, Justice and a Better Tomorrow."
Jim Lee, DC Comics chief creative officer and publisher, explained: "Superman has long been a symbol of hope who inspires people from around the world, and it is that optimism and hope that powers him forward with this new mission statement."
📬 Was this email forwarded to you? Sign up here for your own copy of Axios AM and Axios PM.