Axios AM
August 05, 2019
1 big thing: America's hate problem
America has the world's worst gun problem. And now it's being forced to confront its hate problem.
The gun problem: In the 20 years since the 1999 Columbine High School massacre, the U.S. has had 88 mass shootings (each with four or more victims), with 736 killed.
The hate problem: In the past 18 months, white-extremist active shooters in the U.S. have been responsible for 63 deaths in seven episodes, including attacks on a Texas Walmart, a Florida high school, a Texas high school and a Pennsylvania synagogue, a N.Y. Times graphic shows.
As soon as I heard that the suspect in this weekend's El Paso massacre had apparently ranted online about a "Hispanic invasion," I knew the country faced dark days.
And then a nation that has become numb to these killings awoke to news of the second massacre in 13 hours, with nine killed overnight outside a busy bar in downtown Dayton.
"I don't care about the politics right now," texted a friend who's in politics at the highest level. "I'm scared that we could look back on this as the beginning of a true catastrophe for America."
Saturday's attack — which killed 20 shoppers, in a Hispanic community within sight of the Mexican border — is being handled as a domestic terrorism case.
The 21-year-old suspect told investigators he wanted to shoot as many Mexicans as possible, ABC News reported.
"This Anglo man came here to kill Hispanics," El Paso County Sheriff Richard Wiles said.
The front pages of today's New York Times and Washington Post both explore the degree to which President Trump has exacerbated the country's hate problem, and the echoes of his language in the El Paso suspect's manifesto.
"Trump has filled his public speeches and Twitter feed with sometimes false, fear-stoking language," The Times' Peter Baker and Mike Shear write. "Because of this, Mr. Trump is ill equipped to provide the kind of unifying, healing force that other presidents projected in times of national tragedy."
"[T]he question surrounding the president is no longer whether he will respond as other presidents once did," The Post's Phil Rucker writes, "but whether his words contributed to the carnage."
Trump addresses the nation on the shootings at 10 a.m., and we'll see if he gets beyond the passivity of his remarks as he left New Jersey yesterday, following a weekend at his golf resort.
"Hate has no place in our country," he said.
Asked about the gun problem, he replied: "[W]e have done much more than most administrations. ... But perhaps more has to be done. But this is also a mental illness problem. If you look at both of these cases, this is mental illness. These are ... really, people that are very, very seriously mentally ill. So a lot of things are happening. A lot of things are happening right now."
One Trump political ally texted that the president should "melt the Internet with an epic anti-white supremacy rant" — then admitted he won't.
A Trump White House alumnus told me this is a "real opportunity to help heal widening divisions." But this person said they have "little confidence he will or that many others would be receptive even if he tried."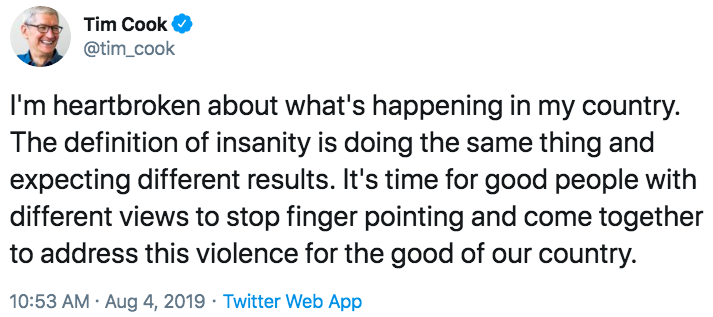 2. America's pain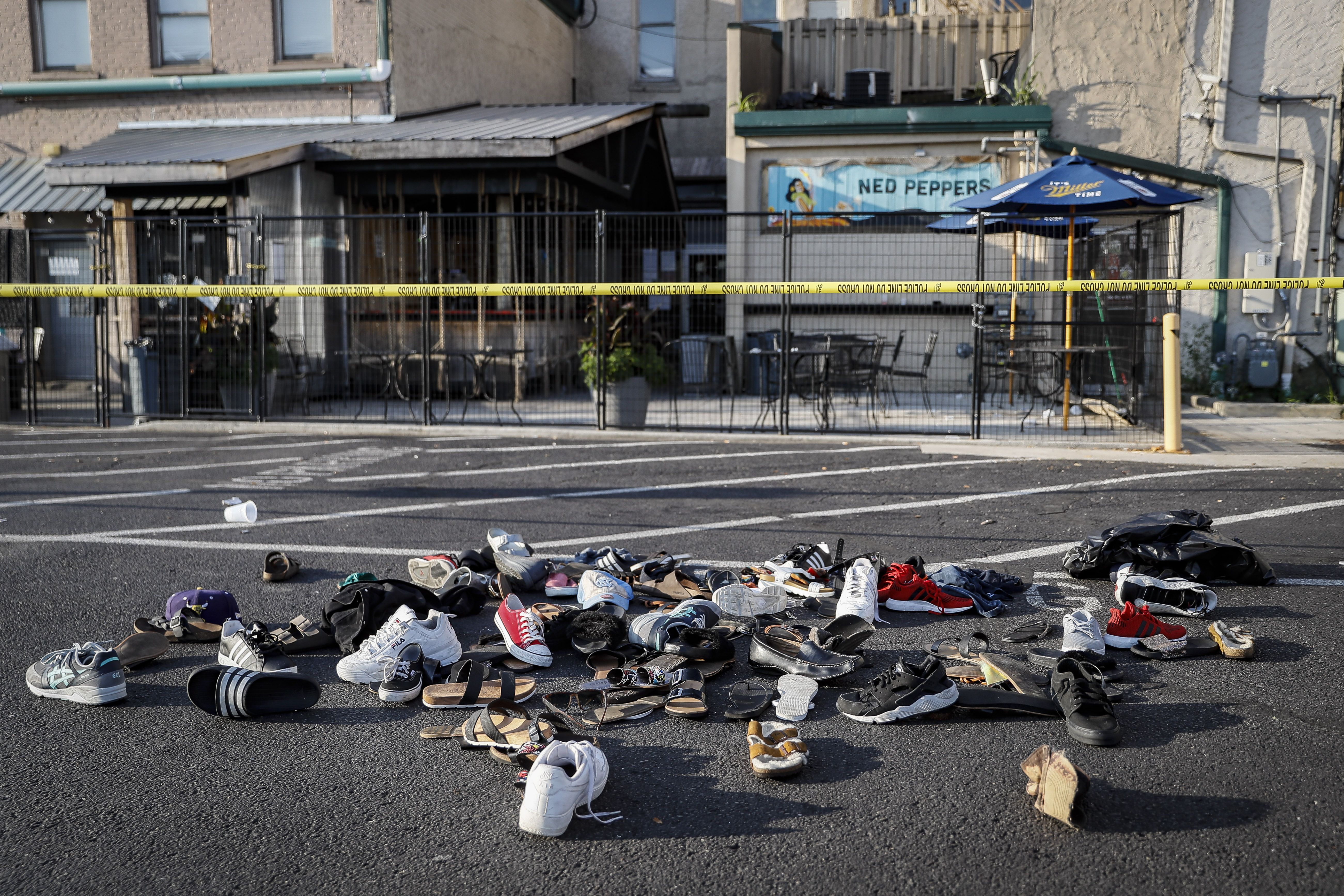 Shoes left behind at the Dayton shooting.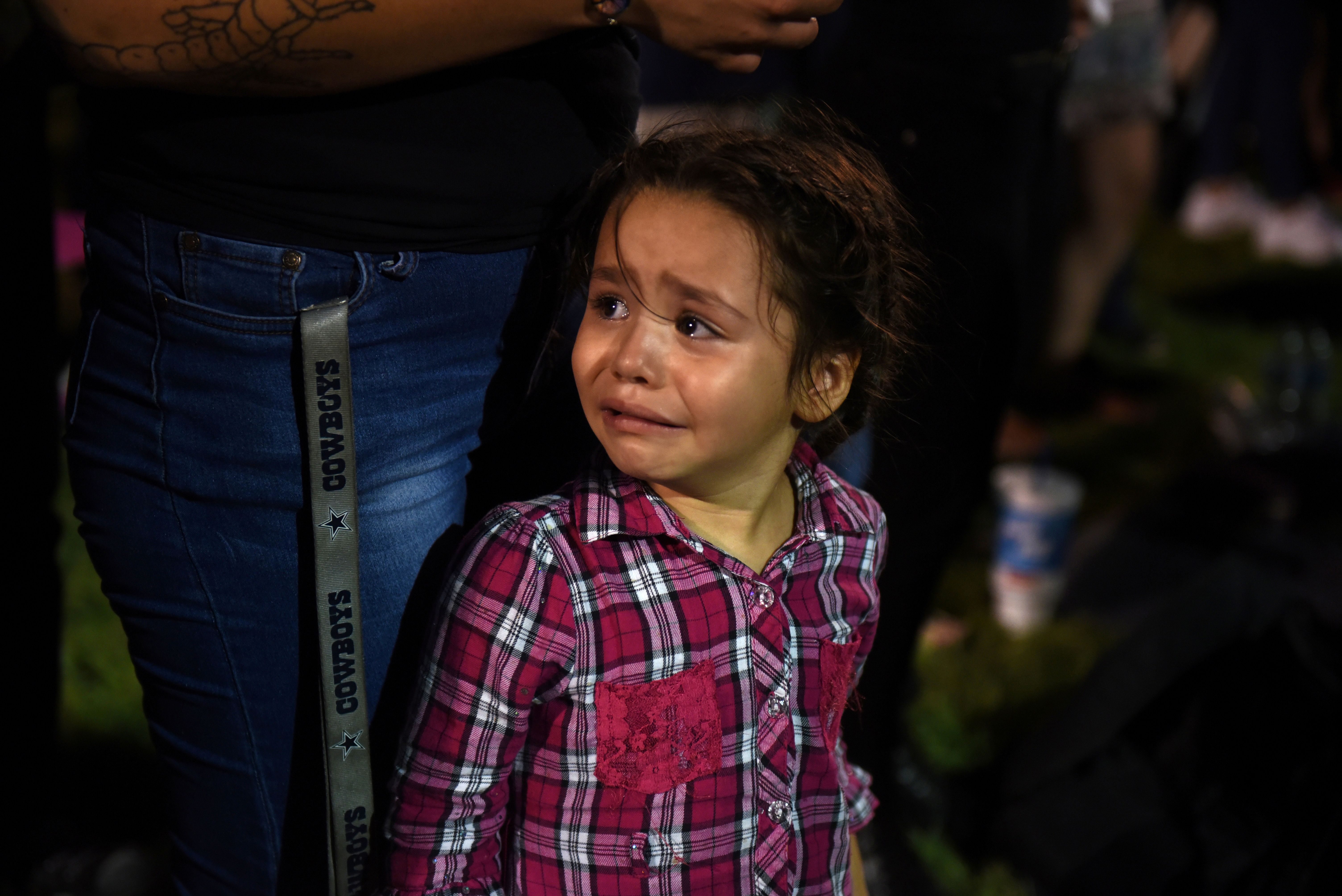 Serenity Lara cries during a vigil in El Paso.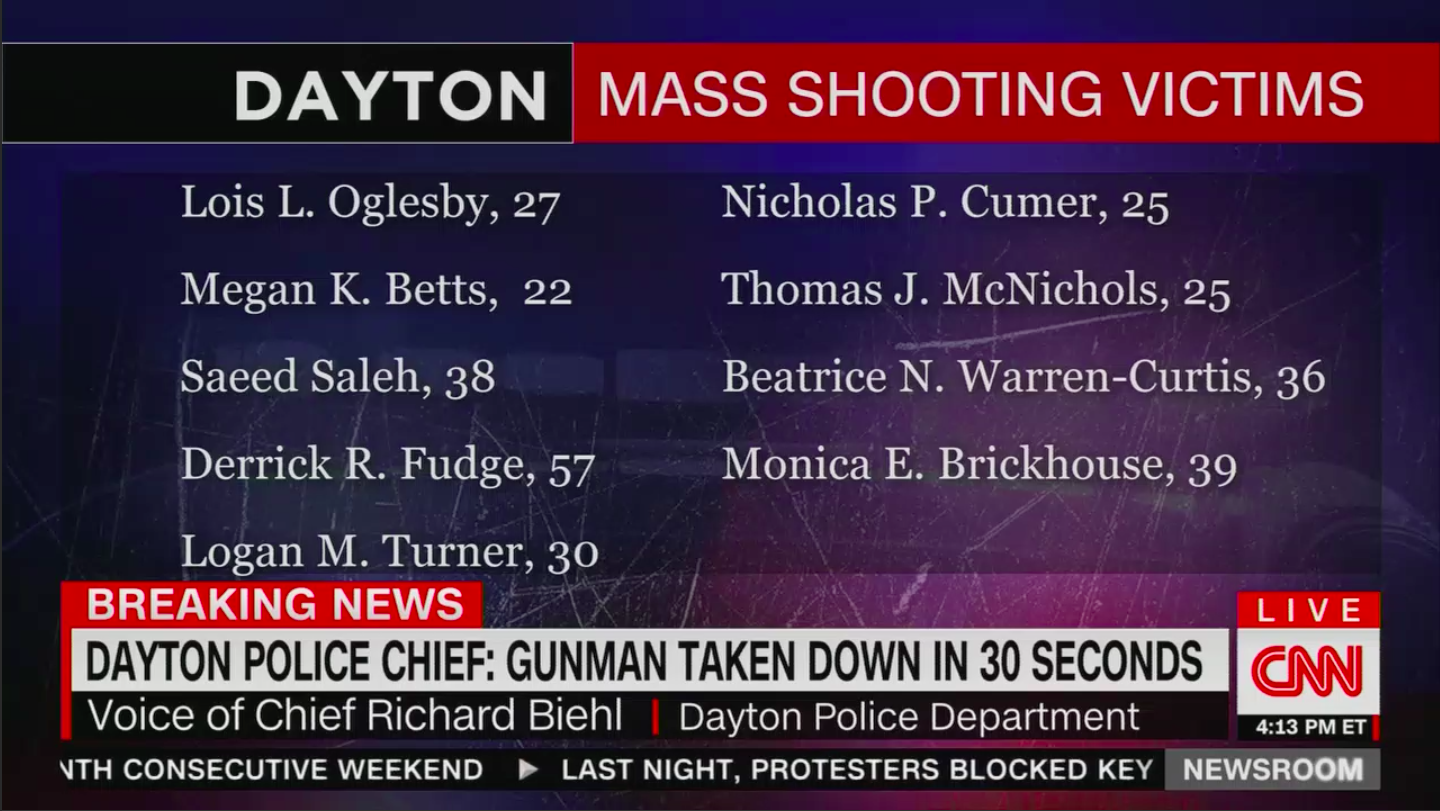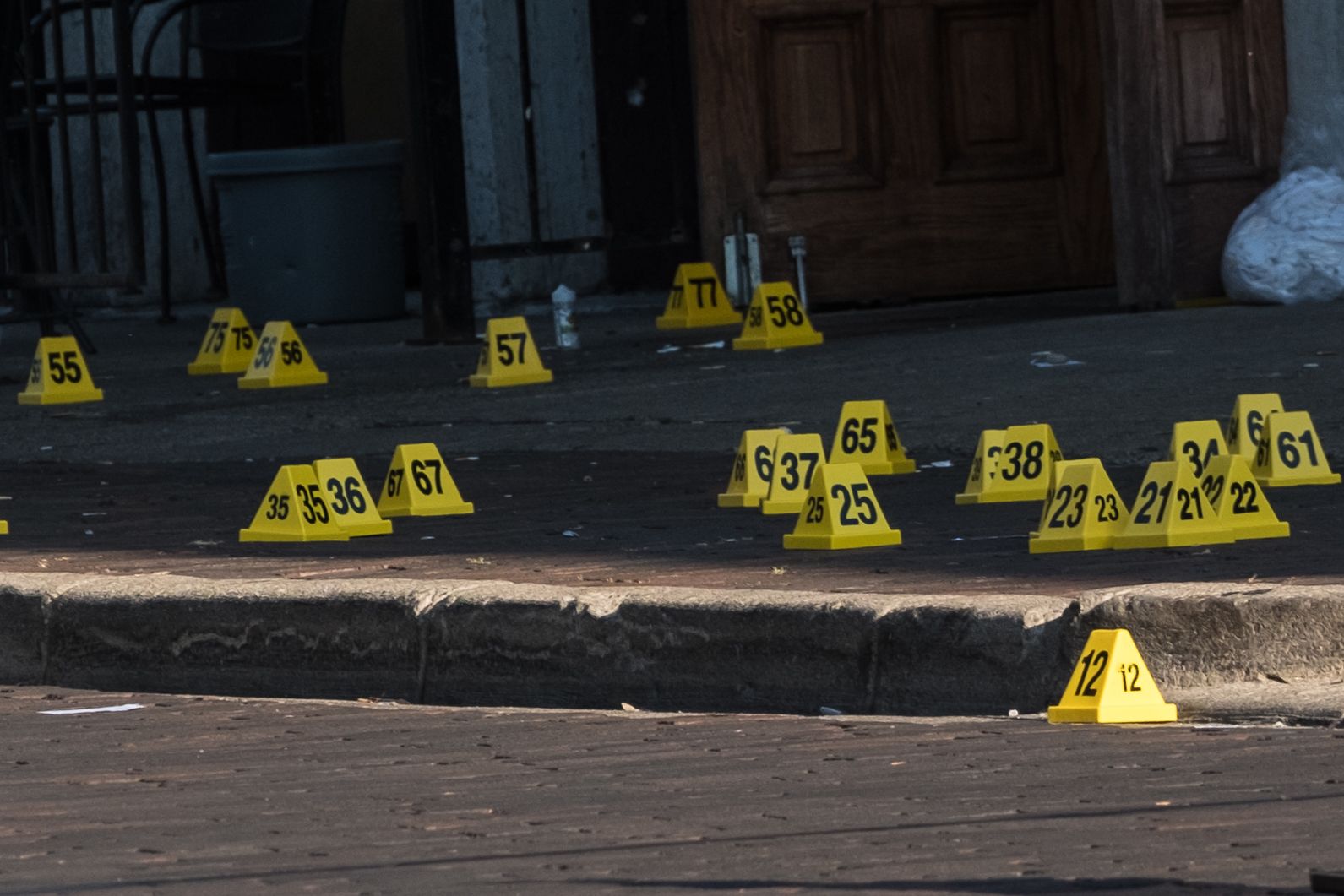 Police mark evidence in Dayton.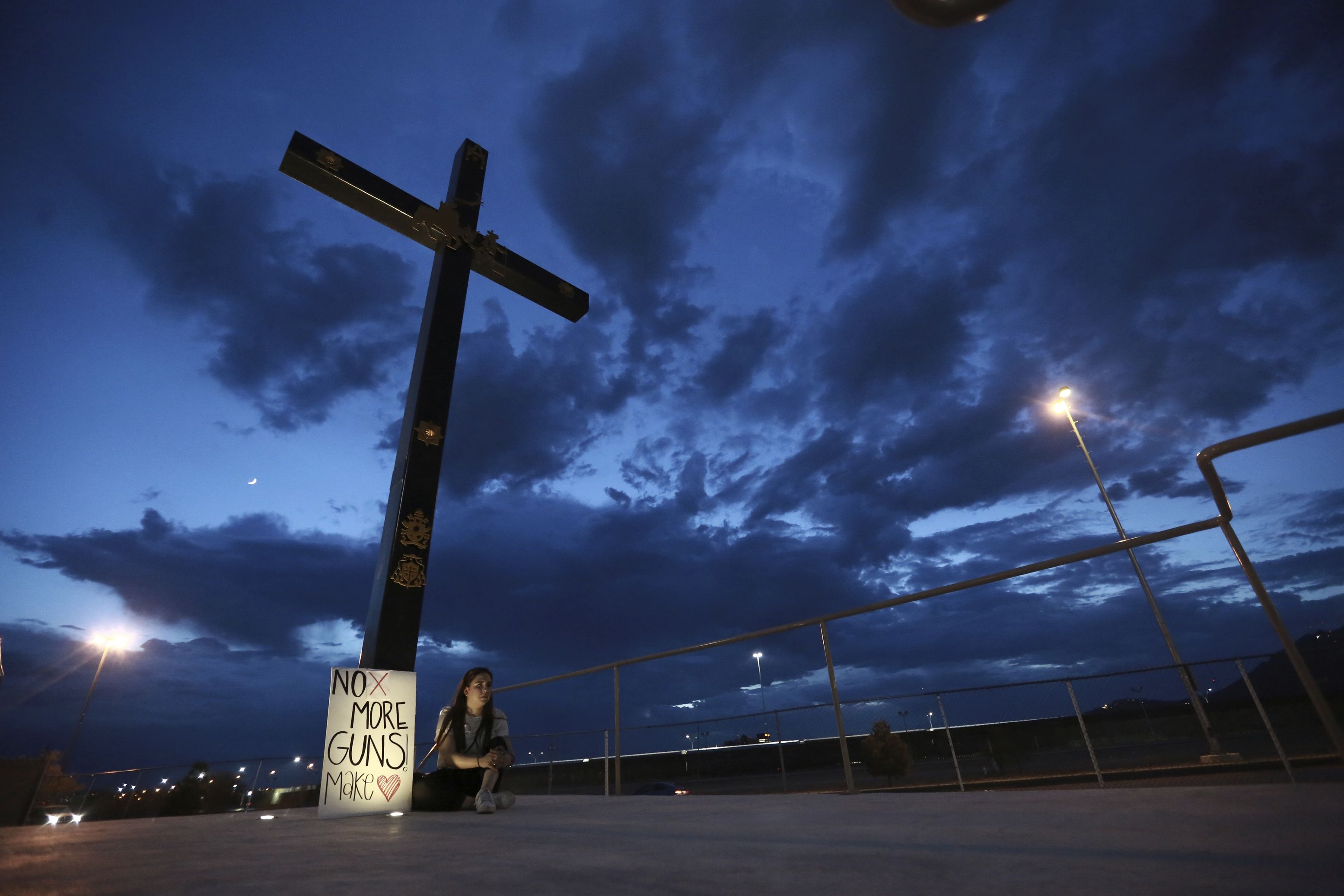 A vigil in Juarez, Mexico — five miles from the El Paso Walmart.
3. Haven for hate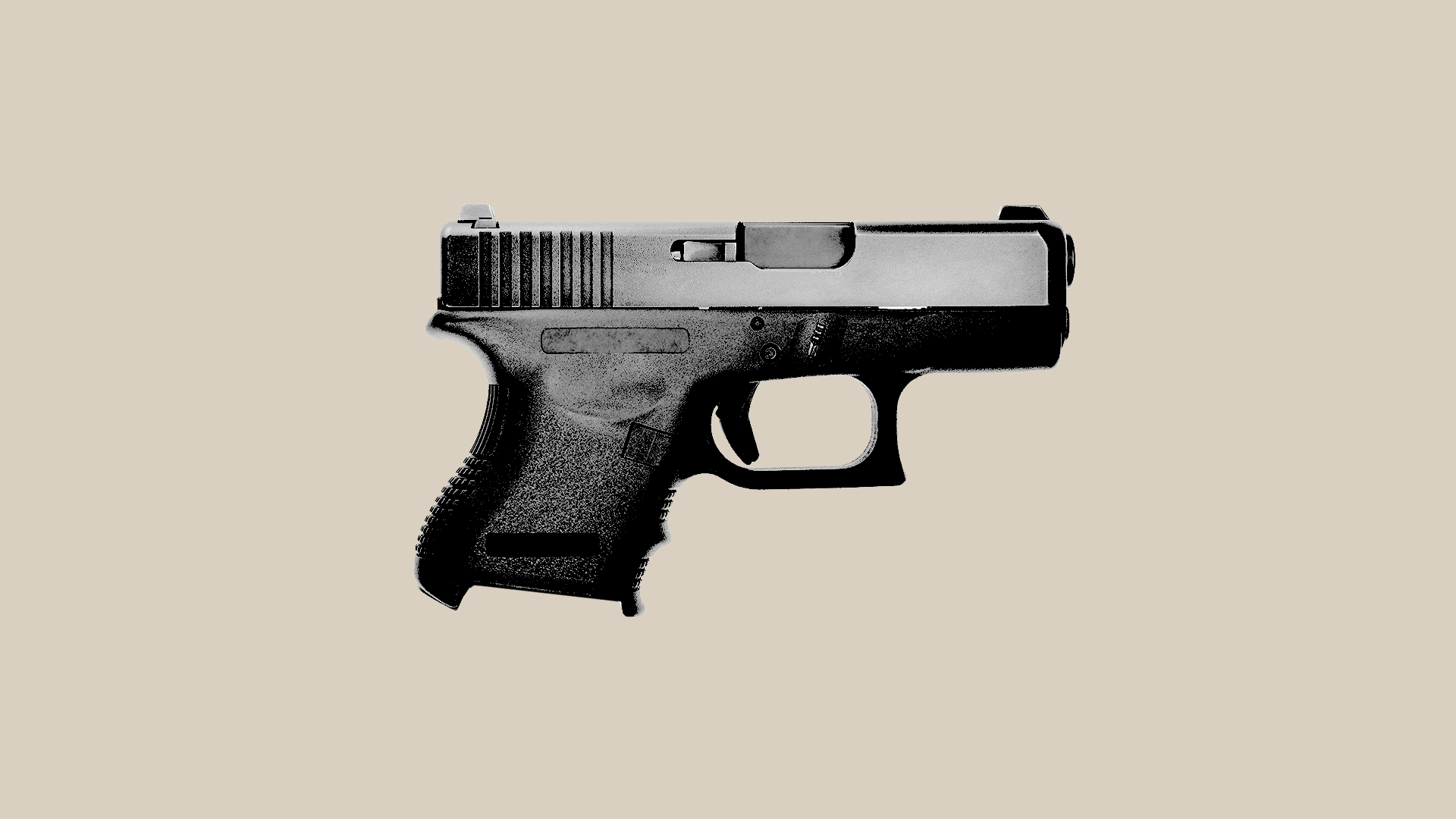 The apparent posting of a racist manifesto by the El Paso suspect has raised a new outcry over the role of 8chan, an anonymous chat site, in fomenting violent hate crimes, Axios' Ina Fried and Scott Rosenberg write.
8chan was also the message board that the perpetrators of March's New Zealand mosque shooting and April's San Diego synagogue attack chose to post their manifestos.
Why it matters: The internet was built by free-speech true believers and has flourished by "assuming good intentions." But the combination of anonymous hate-mongering and abundant guns in the U.S. has weaponized the online world.
8chan was founded in 2013 by Fredrick Brennan as an alternative to 4chan, the site that first popularized the anonymous-posting format and sparked the emergence of the Anonymous hacktivist phenomenon.
Brennan is no longer affiliated and for six months has been urging that it be shut down — a call he renewed after the El Paso massacre.
Late yesterday, online security provider Cloudflare announced it would stop providing service to 8chan.
4. Living history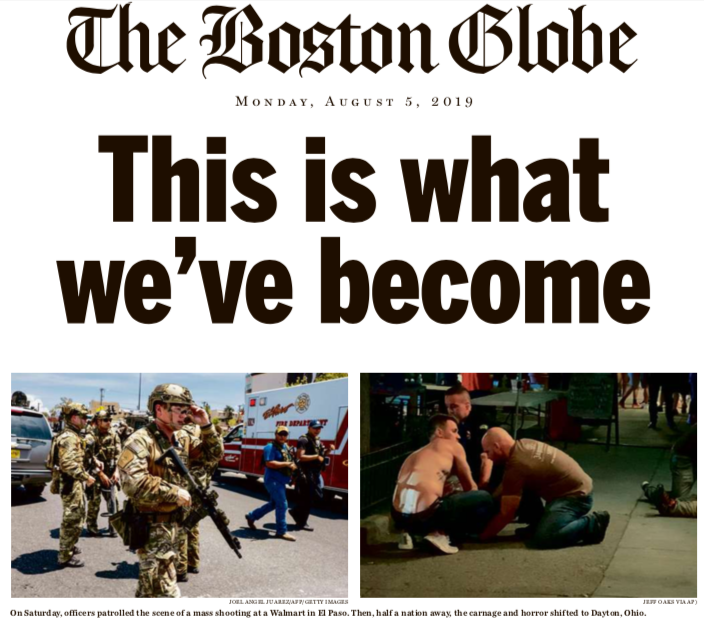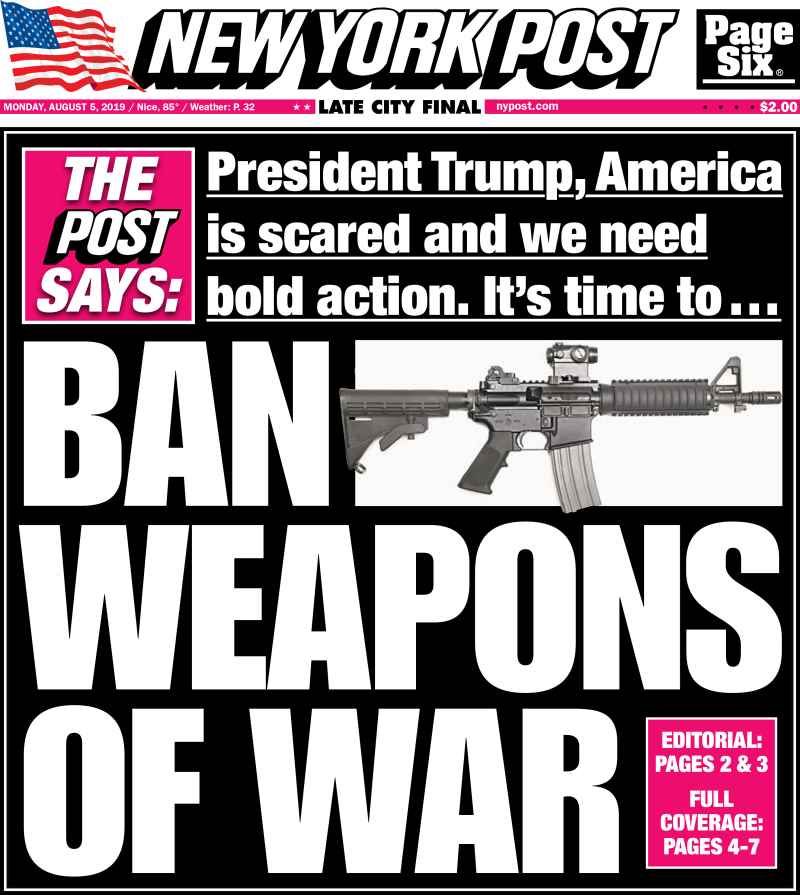 5. The national conversation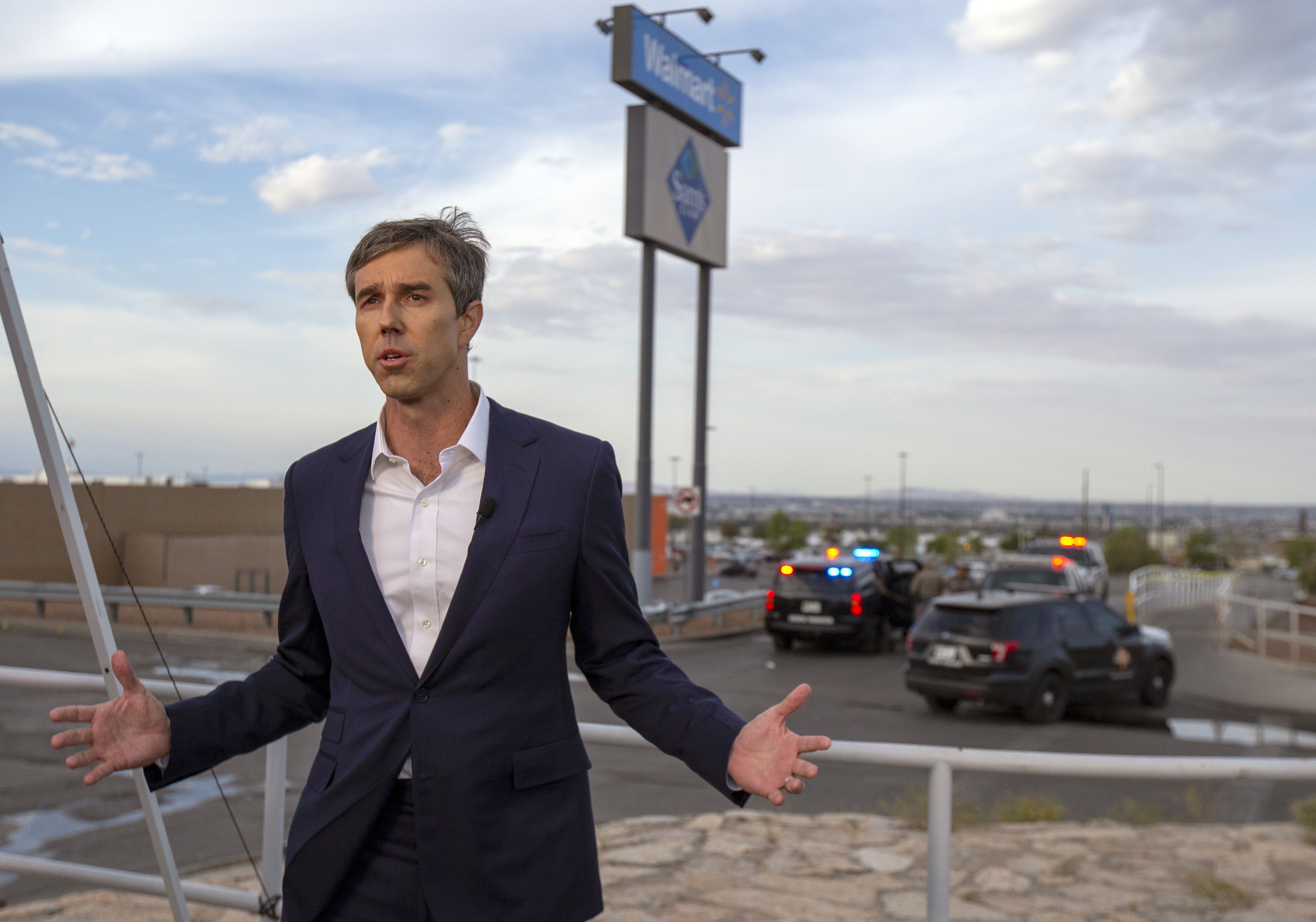 At one point yesterday morning, three different 2020 Democrats were being interviewed about the shootings on CNN, MSNBC and Fox News.
The candidates called for more gun restrictions but directed much of their criticism at President Trump, AP reports:
Sen. Kamala Harris told reporters before attending services at a black church in Las Vegas: "We have a president of the United States who has chosen to use his words in a way that have been about sowing hate and division."
Sen. Bernie Sanders opened a town hall with a moment of silence and by calling for universal background checks for firearms purchases and more restrictions on assault weapons.
Sen. Elizabeth Warren, on MSNBC, was among the candidates who called for Senate Majority Leader McConnell to bring senators back to "vote within 48 hours on the two background check bills that have already passed the House."
Between the lines ... ABC News political director Rick Klein told Jonathan Karl on "This Week":
"I've been struck by how many candidates have gone straight from the gun control debate to this broader issue ... about the environment that's being festered in this country of racial divisiveness, of the president's rhetoric."
P.S. Beto gets hot .... Beto O'Rourke, after an emotional vigil in El Paso, asked if there's anything Trump can do now to make this better (as reported by CNN's Eric Bradner):
"What do you think? You know the s--- he's been saying. He's been calling Mexican immigrants rapists and criminals. I don't know, like, members of the press, what the f---?"
Beto later tweeted: "We know what Trump is doing. He stokes racism. He incites violence. We shouldn't be asking if there's anything he can do or if he's responsible for this when we know the answer. I stand by what I said."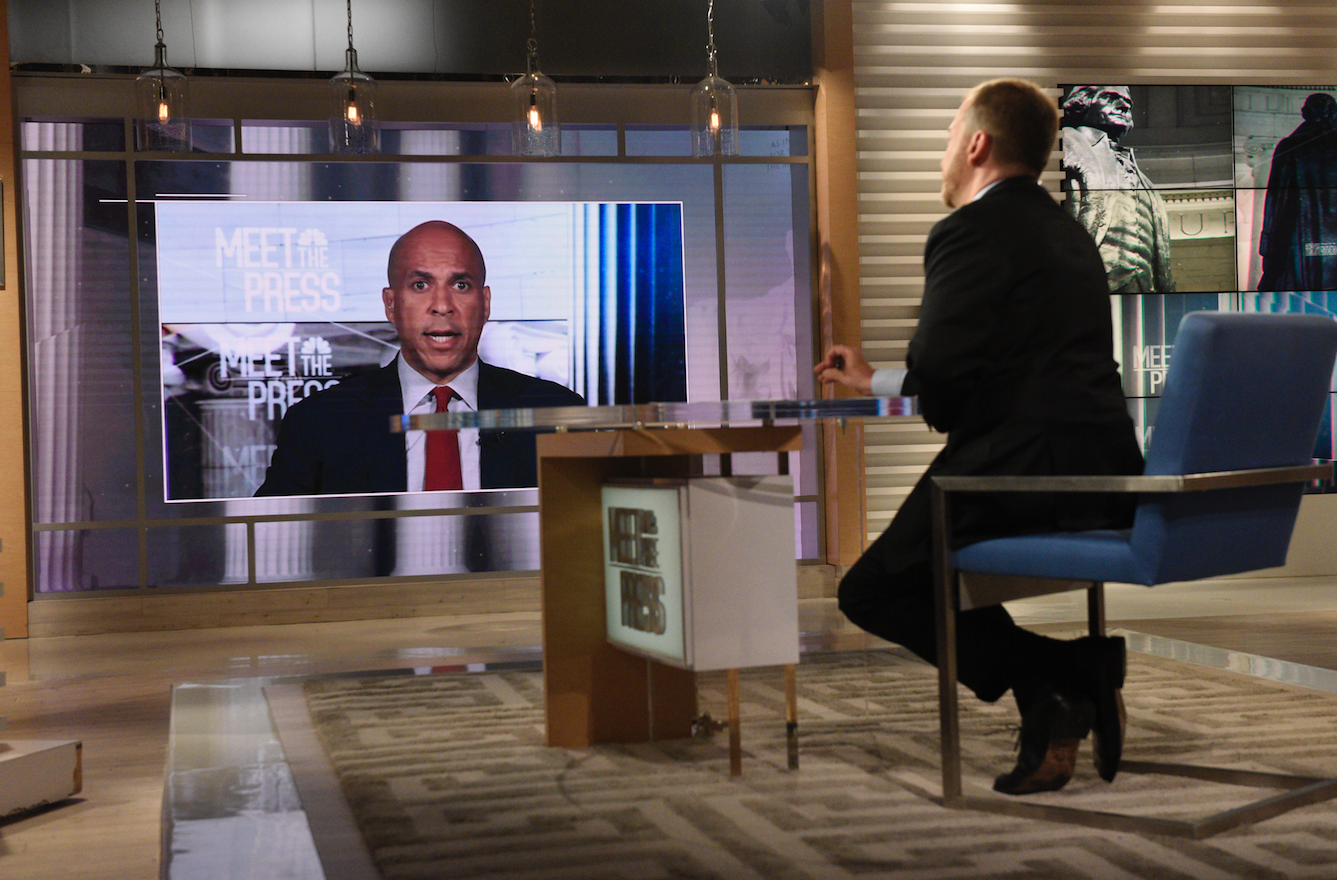 6. Scoop: Trying to talk Trump out of Afghan pullout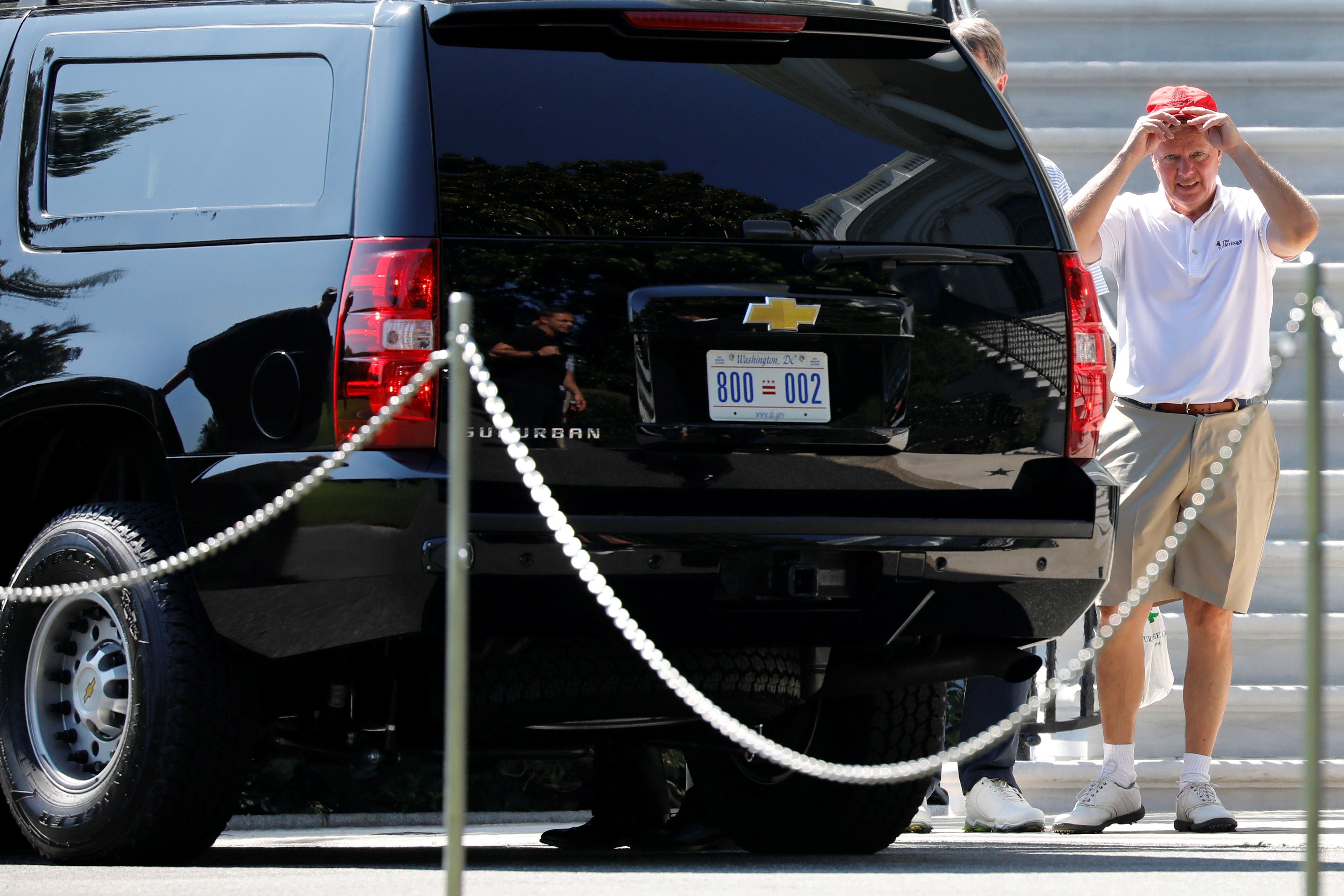 Sen. Lindsey Graham (R-S.C.) told Axios' Jonathan Swan yesterday that he'd advised President Trump it would be a huge mistake, substantively and politically, to withdraw all U.S. military members from Afghanistan by the 2020 election.
"When it comes to the election of 2020," Graham said in a phone interview, "I think it would be very easy for the president to defend leaving a counterterrorism force that was recommended by our military and intelligence community, to protect the homeland after the debacle in Iraq."
"It would be hard, in my view, and a high-risk strategy, to reject such advice for political reasons," Graham added. "As to debating Joe Biden, I think it would be easy for President Trump to remind people that: Aren't you the guy, Biden, who said it was OK to leave Iraq, that led to the rise of ISIS?"
"If he does the same thing that Obama-Biden did, then he's lost that difference and he owns this. It's a high risk strategy."
Why this matters: Of all the foreign-policy hawks in the Republican Party, Graham is among a tiny group that has maintained close relations with Trump.
The president doesn't always take Graham's advice, but he'll always take his call and he'll always hear him out, aides say.
Behind the scenes: Trump tells advisers that withdrawing from Afghanistan is one of the most important promises he made to voters.
He badly wanted to withdraw from the earliest months of his presidency. But in the summer of 2017, he went against his instincts and let his generals persuade him to recommit to Afghanistan.
In recent months, he has grown increasingly impatient behind the scenes and has demanded a quick path to withdrawal from the "endless wars," according to people who have talked to the president.
Some advisers have sought to appeal to Trump's contempt for President Obama as a strategy to keep him engaged in Afghanistan.
"Don't be like Obama in Iraq. Don't leave a vacuum that Islamic terrorists will exploit," one adviser said he told the president.
The bottom line: It's unclear whether any of these pitches have moved the president.
7. Debates do better online than on-air
Last week's Democratic debates generated 18% more tweets than the first round in June, even though the TV audience was much smaller, Neal Rothschild writes from data provided to Axios by Sprout Social.
Why it matters: Compared to the first round, last week's debates were heavier on disagreement and confrontation.
By the numbers: 15 of the 19 candidates had more Twitter mentions during the second debate than the first. (Eric Swalwell dropped out of the race after the first debate, while Steve Bullock joined the stage for the second round.)
There were 1.97 million tweets about the candidates during the second round of debates, vs. 1.67 million in June.
Bernie Sanders was mentioned more than any other candidate during last week's debates.
Elizabeth Warren was mentioned more than any other candidate in aggregate for the two debates.
Between the lines: Andrew Yang got a higher percentage of his mentions from voters 18-24 (31%) than any other candidate, while Amy Klobuchar had the highest proportion from tweeters who are 55+ (36%).
Yang had the highest proportion of his mentions come from men (71%).
Castro had the highest for women (53%).
8. Hong Kong paralyzed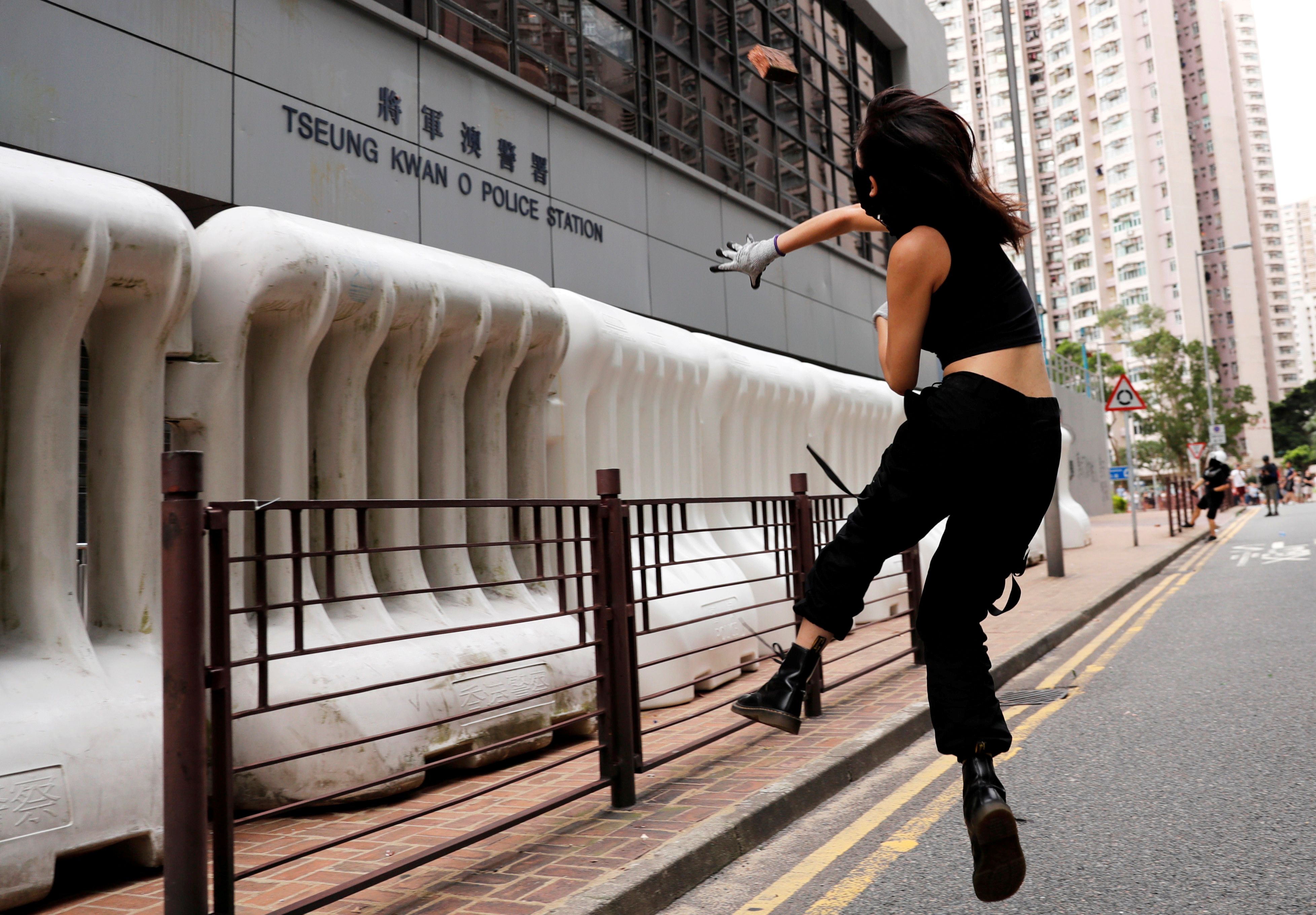 After another weekend of police confrontations, Hong Kong came to an unprecedented standstill today as a strike led to more than 200 flight cancellations, Reuters reports:
"Beijing-backed leader Carrie Lam ... warned ... that the protests ... are a challenge to China's sovereignty and pushing [the city] to the verge of an 'extremely dangerous situation.'"
9. SmartNews reaches $1 billion valuation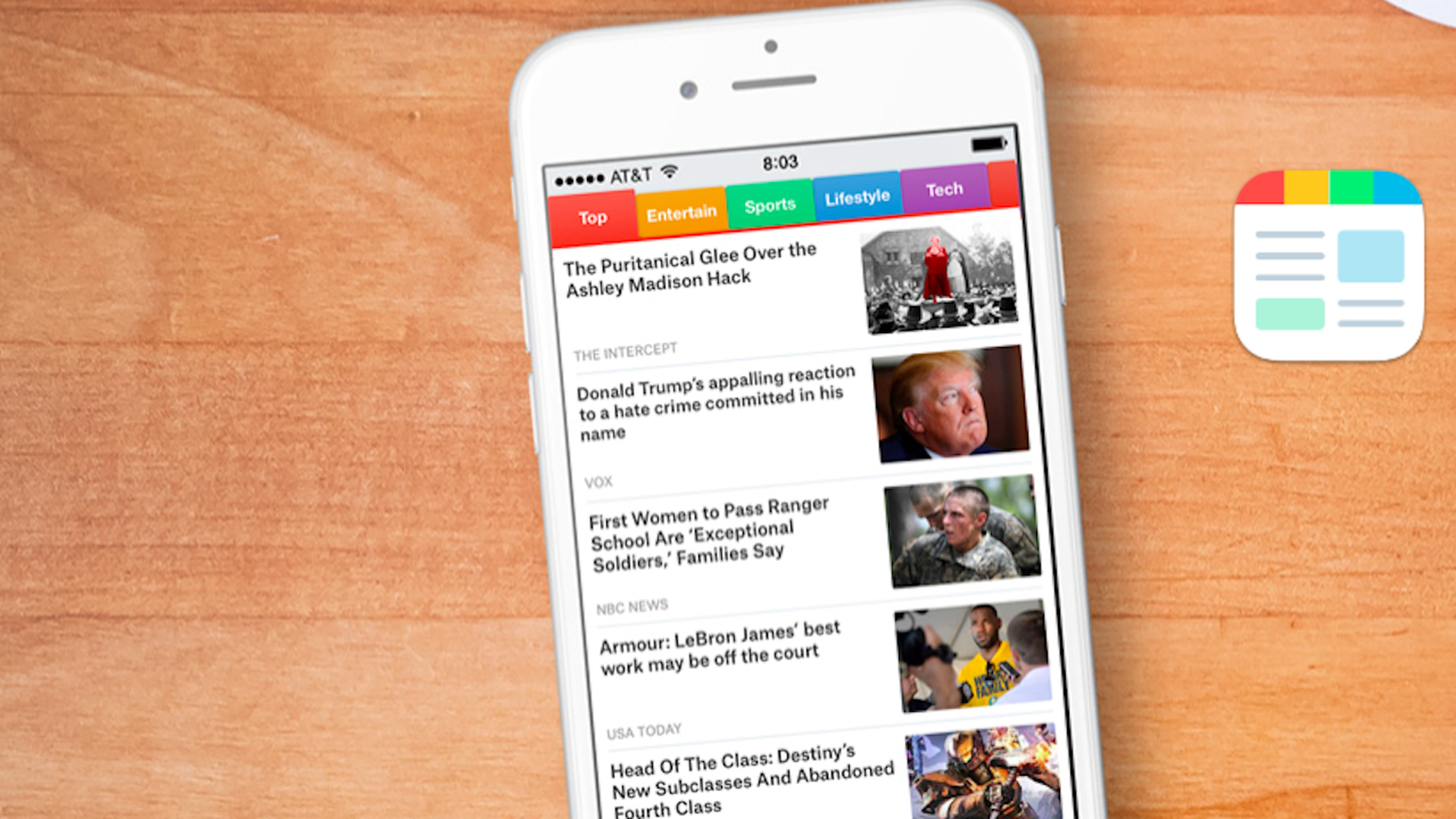 SmartNews, the Japanese news discovery app that has amassed 20 million subscribers in the U.S., has raised $28 million in its latest funding round, bringing the company's valuation to $1.1 billion, executives tell Axios' Sara Fischer.
Why it matters: SmartNews is one of the few news-related startups to achieve "unicorn" status, or a valuation of over $1 billion, in years.
Between the lines: The company is currently the largest news aggregation service in Japan, but has been rapidly growing its U.S. footprint.
10. 1 Tom thing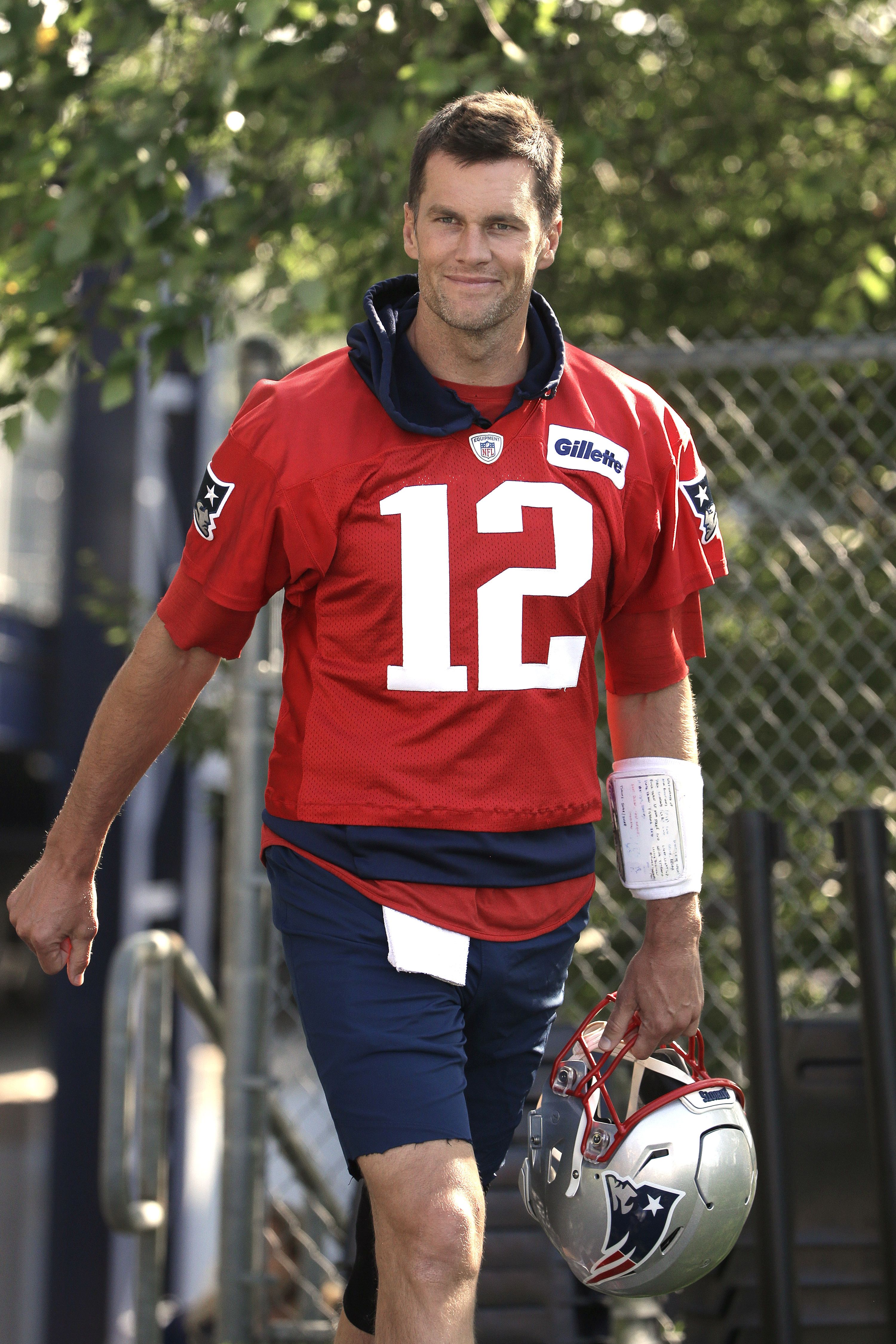 Tom Brady, who turned 42 on Saturday, agreed to a two-year contract extension with the Patriots, running through the 2021 season, per the Boston Globe:
"The NFL Network reported that the total value of Brady's extension is $70 million. He'll earn $23 million this season, an $8 million raise from what he was set to earn on his old deal."
"The extension will make Brady, coming off his ninth Super Bowl appearance and sixth victory, the sixth-highest paid player in the NFL for 2019."
📱 Thanks for reading Axios AM. Invite your friends, relatives, co-workers to sign up here.