https://www.axios.com/newsletters/axios-am-c59d7952-29a5-4cd3-9d90-14bb33138eb5.html?chunk=0#story0
1 big thing: "It's for you. It's President Trump again"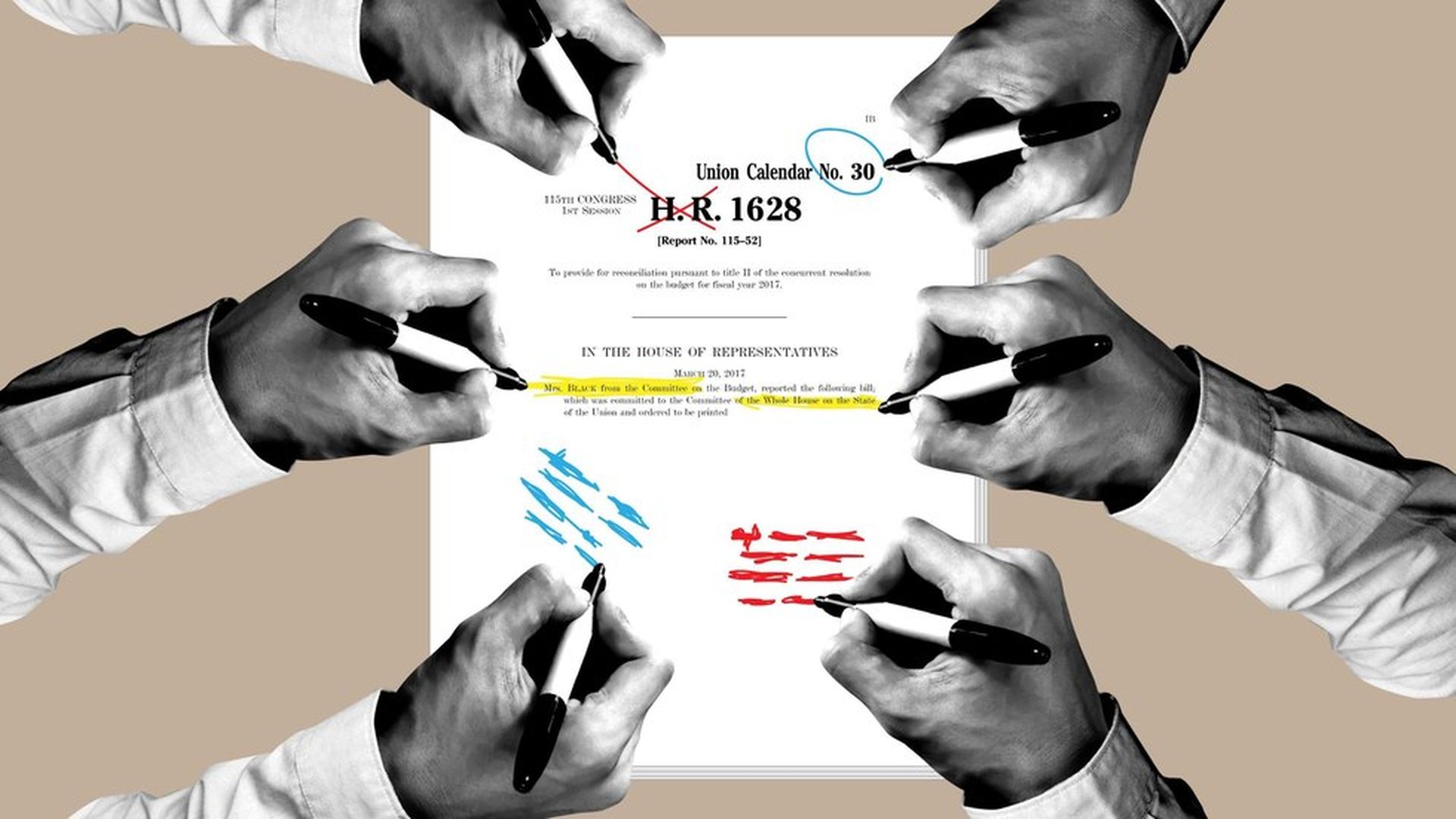 During a recent phone conversation about the evolving health-reform bill, President Trump asked a simplistic but apparently sincere question:
"Is what we are going to do going to take care of people?"
He explained: "What I told people is: We'll take care of people."
No deep dive on the detail. But Trump, the salesman, wanted reassurance selling a big, complicated product he doesn't fully understand.
The House Republican on the other end of the line told the president that the bill would, indeed, look after people so long as it kept in certain provisions, like allowing states with expanded Medicaid coverage to keep adding people until at least the end of 2019. Trump was very receptive to that advice, the lawmaker tells Axios' Super Swan.
The conversation captures the insane level of interest in not screwing up a second rushed attempt to get a health-care win for Trump.
Chief of Staff Reince Priebus rings constantly and late into the night. Vice President Pence calls from Air Force Two. The president phones when you're hanging with family on the weekend, and you have to explain when you return that it was the president calling.
While Steve Bannon is famous for his gruff, 90-second phone calls, Trump's calls can run five minutes or longer, which lawmakers say is actually quite a long time compared to the distracted approach they had expected.
Get smart fast ... "The health care bill's path forward in the Senate," by Axios' Caitlin Owens: Senate Republicans are already thinking about what it will take to get the bill through the upper chamber if it, indeed, arrives from the House. The changes aren't as vast as you might think.
The wild card: Rand Paul. But Republicans can afford to lose two votes, so even if Paul and Susan Collins oppose the bill, it still passes.
The bottom line: The bill is far from dead on arrival.
https://www.axios.com/newsletters/axios-am-c59d7952-29a5-4cd3-9d90-14bb33138eb5.html?chunk=1#story1
2. Lingo
USA Today banner, "Trump takes dealmaking to strongmen: In willingness to meet with notorious leaders, a doctrine of pragmatic engagement emerges," by Greg Korte: "Trump's businesslike willingness to make deals on the world stage is becoming a central pillar of what could be seen as an emerging Trump Doctrine — that building personal relationships with rivals, adversaries, and even enemies can advance American interests."
The problem: How do you make it sound you don't dig thugs?
FYI: "Bannon Isn't Going Anywhere, Trump Says," by Bloomberg's Jennifer Jacobs and Margaret Talev: "Trump even revealed his own term for Bannon's ideology: 'alt-left,' a play on Bannon's ties to the nationalist conservative movement sometimes called the alt-right. ... 'Bannon's more of a libertarian than anything else, if you want to know the truth.'"
"He said Bannon and Chief of Staff Reince Priebus both would likely still be in their same roles several months from now, along ... Kellyanne Conway and ... Sean Spicer."
https://www.axios.com/newsletters/axios-am-c59d7952-29a5-4cd3-9d90-14bb33138eb5.html?chunk=2#story2
3. "Why?"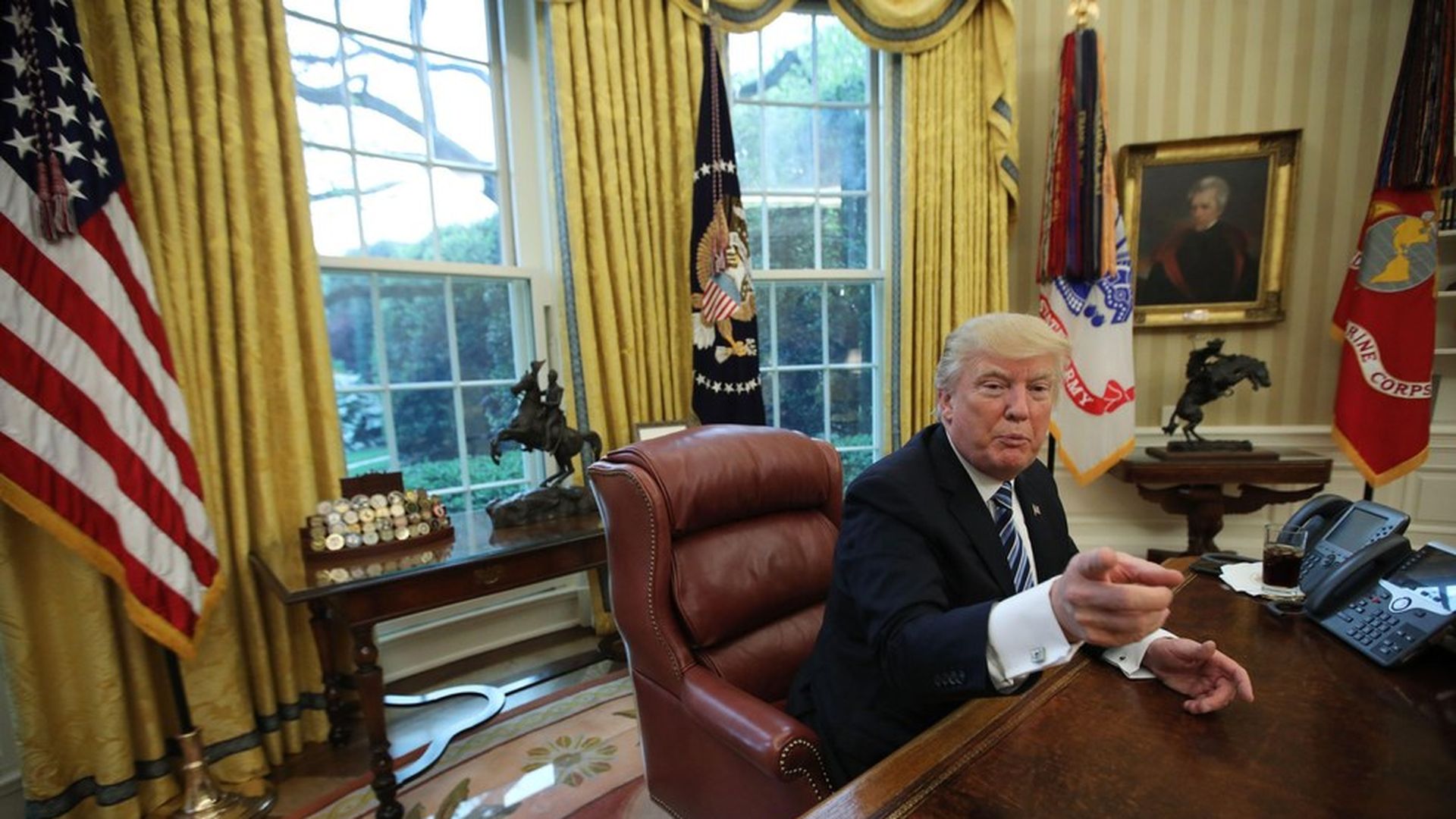 What he said ... "Trump on the Civil War: 'Why Could That One Not Have Been Worked Out?" by N.Y. Times' Jonah Engel Bromwich: "Trump mused in an interview [with Salena Zito, for the Washington Examiner and Sirius XM] that the Civil War could have been avoided if only Andrew Jackson had been around to stop it."
Reality check: "Jackson had been dead 16 years and long out of office when the war started in 1861. ... Had Jackson been alive at the start of the Civil War, [Jackson biographer Jon] Meacham said, it would be difficult to predict his reaction. It would have brought his commitment to the Union into conflict with his identity as an unapologetic slave owner. Mr. Jackson was from Tennessee, which fought for the Confederacy."
Trump's words: "They said my campaign and is most like — my campaign and win — was most like Andrew Jackson with his campaign. And I said, 'When was Andrew Jackson?' It was 1828. That's a long time ago. That's Andrew Jackson [indicating painting in Oval Office], and he had a very, very mean and nasty campaign, because they said this was the meanest and the nastiest and unfortunately it continues. ... You know, he was a swashbuckler. ...
"I mean, had Andrew Jackson been a little later, you wouldn't have had the Civil War. He was a very tough person, but he had a big heart. And he was really angry that he saw what was happening with regard to the Civil War. He said, 'There's no reason for this.' People don't realize, you know, the Civil War, you think about it: Why? People don't ask that question, but why was there the Civil War? Why could that one not have been worked out?"
What he meant? A "White House Memo" on the N.Y. Times front page, "This President Doesn't Go by the (History) Book: Remarks on Civil War Underscore Tenuous Grasp of the Past," by Peter Baker and Jonah Engel Bromwich: "Trump may have been thinking of the Nullification Crisis of 1832-33, when Jackson threatened to send troops after South Carolina declared tariffs imposed by the federal government null and void and threatened to secede. That was a precursor ... to the crisis that precipitated the Civil War in 1861."
"'That's similar in vein to what one would say about the Civil War,' said Michael Dubke, the White House communications director. 'I'm sure something along those lines is what the president was referring to.'"
Key sentence: "At various points, he has seemed to suggest that Frederick Douglass is still alive, appeared surprised that Abraham Lincoln was a Republican, and mounted a plaque at a golf course marking a Civil War battle that never happened."
https://www.axios.com/newsletters/axios-am-c59d7952-29a5-4cd3-9d90-14bb33138eb5.html?chunk=3#story3
4. Spending deal shows Dems' clout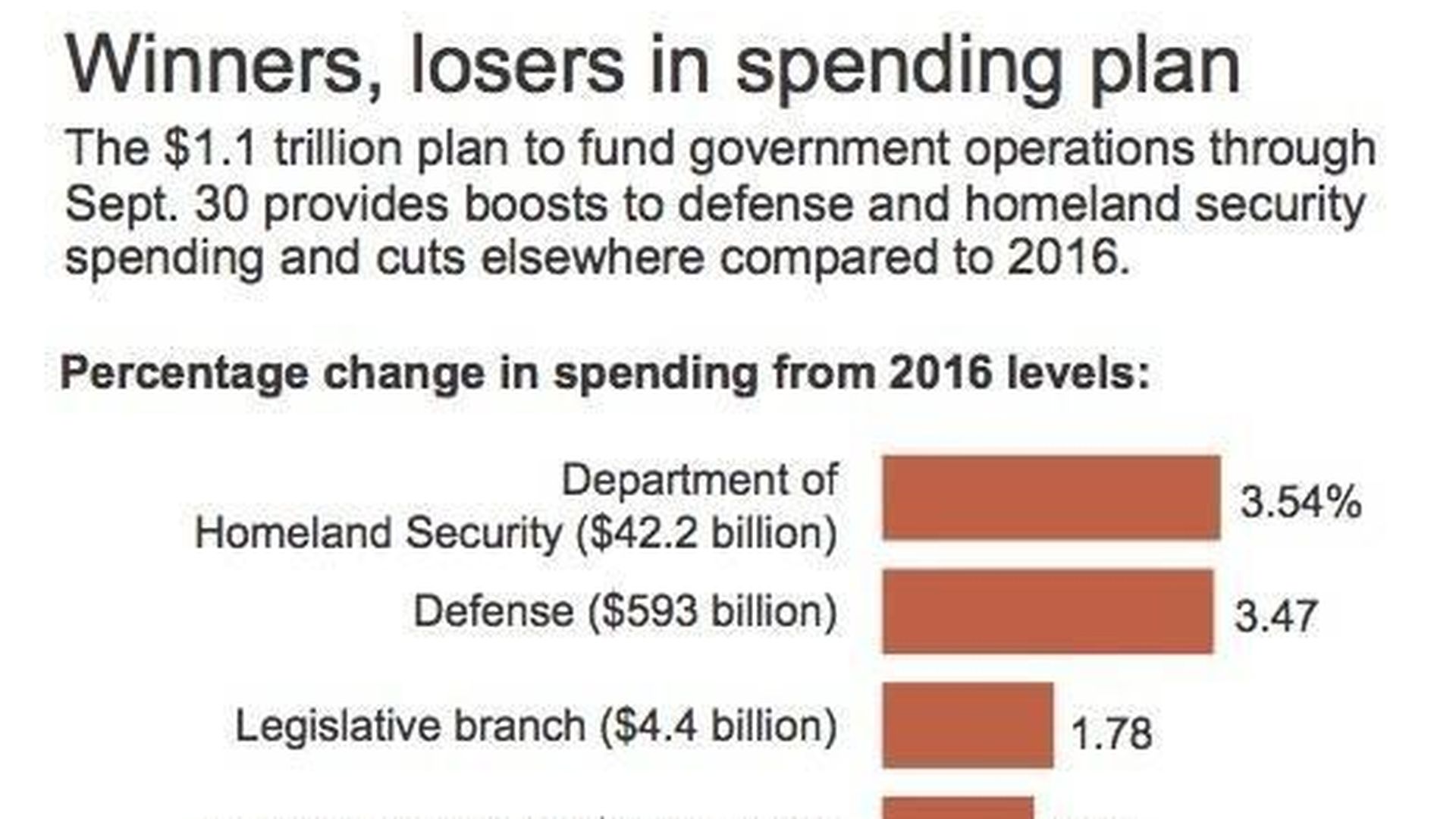 "The catchall spending bill would fund government operations through September, rebuffing cuts to popular domestic programs targeted by Trump such as medical research, the Environmental Protection Agency, foreign aid and infrastructure grants," writes AP's Matthew Daly:
Winners:
MilitaryPlanned Parenthood: Will continue to receive federal funding despite Republican efforts to deny the group money over abortion services.Puerto RicoRetired minersNational Institutes of HealthCollege students: Restores eligibility for year-round Pell Grants.Opioid fundingGreat LakesMedical marijuana: Extends a policy that prohibits the Justice Department from using federal money to interfere with states' medical marijuana laws. Local law enforcement: Includes $68 million to reimburse law enforcement agencies in New York City and Florida that protect Trump and his family. Losers:Border wall: $1.5 billion for border security measures such as 5,000 additional detention beds, an upgrade in border infrastructure and technologies such as surveillance.Policy riders: GOP leaders backed away from language to take away grants from "sanctuary cities."Yucca MountainTrump: Made concessions on the border wall and the White House backed off on a threat to withhold payments that help lower-income Americans pay their medical bills.
https://www.axios.com/newsletters/axios-am-c59d7952-29a5-4cd3-9d90-14bb33138eb5.html?chunk=4#story4
5. What really went down at Fox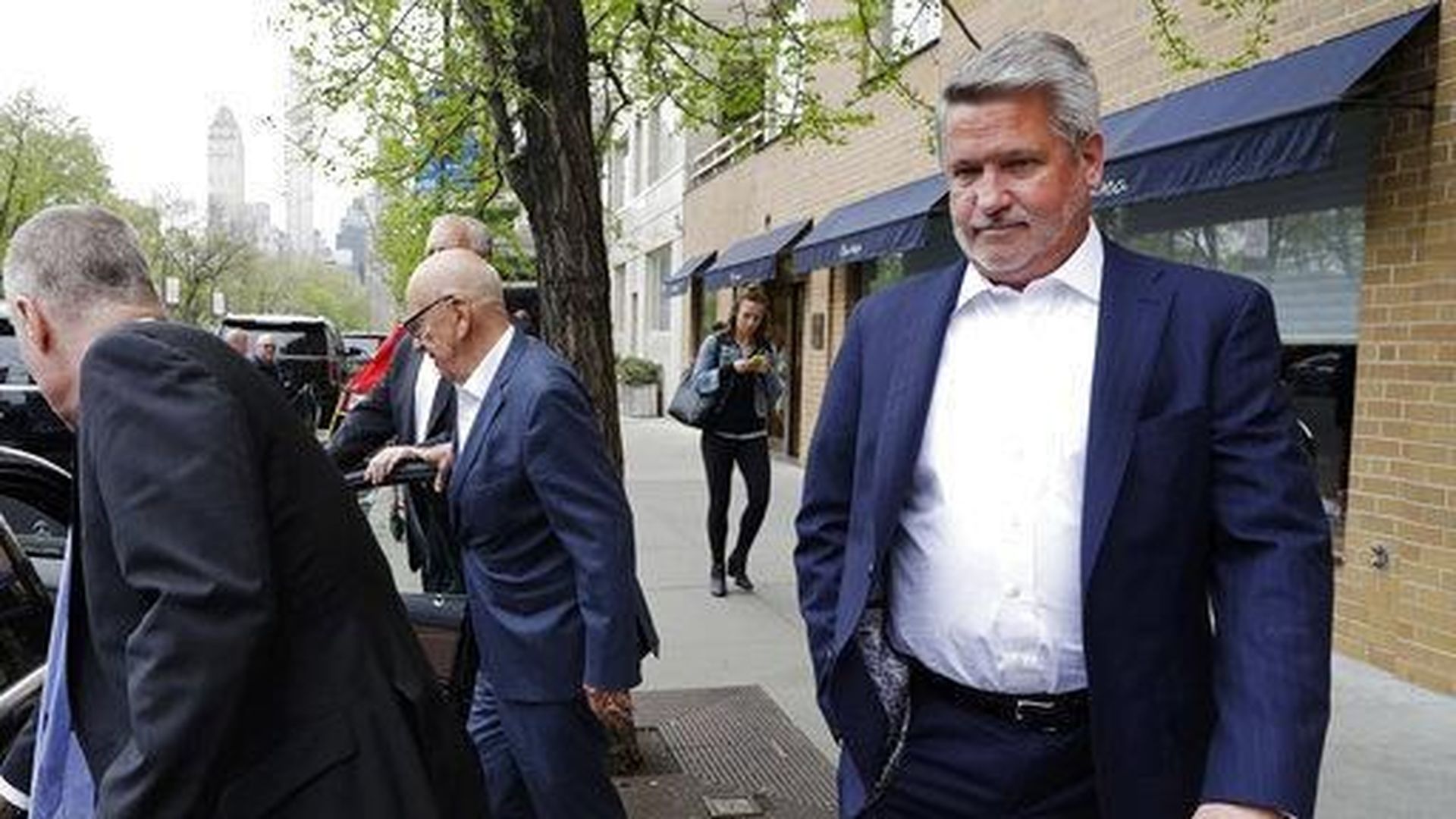 We hear there are many more shoes to drop at Fox News (both revelations and replacements), even after yesterday's departure of co-president Bill Shine, the longtime Roger Ailes consigliere. (Press release here, with all the changes.)
News: We're told Fox is still looking for an outsider to run the network.
A Fox source emails me (all fascinating):
"Simple fact is [Murdoch sons] James and Lachlan have been looking to turn the page since last summer. They convinced the board and their father that new leadership is required. They were willing to give Bill a chance to bring the place around. It wasn't clear that he was going to be able to be the change agent that was required.
"They were 100 percent serious about the cultural/workplace expectations for the place and inpatient waiting for Shine to deliver a clean bill of health. Expect we'll see more change ...
"Neither son is driving for a change of editorial (despite that convenient narrative) — but they are unwavering on change of management and a high performing work environment. Furious about the mess Roger created."
Drudge's priceless headline: "FOX LOSES ITS SHINE."
https://www.axios.com/newsletters/axios-am-c59d7952-29a5-4cd3-9d90-14bb33138eb5.html?chunk=5#story5
6. Megyn's back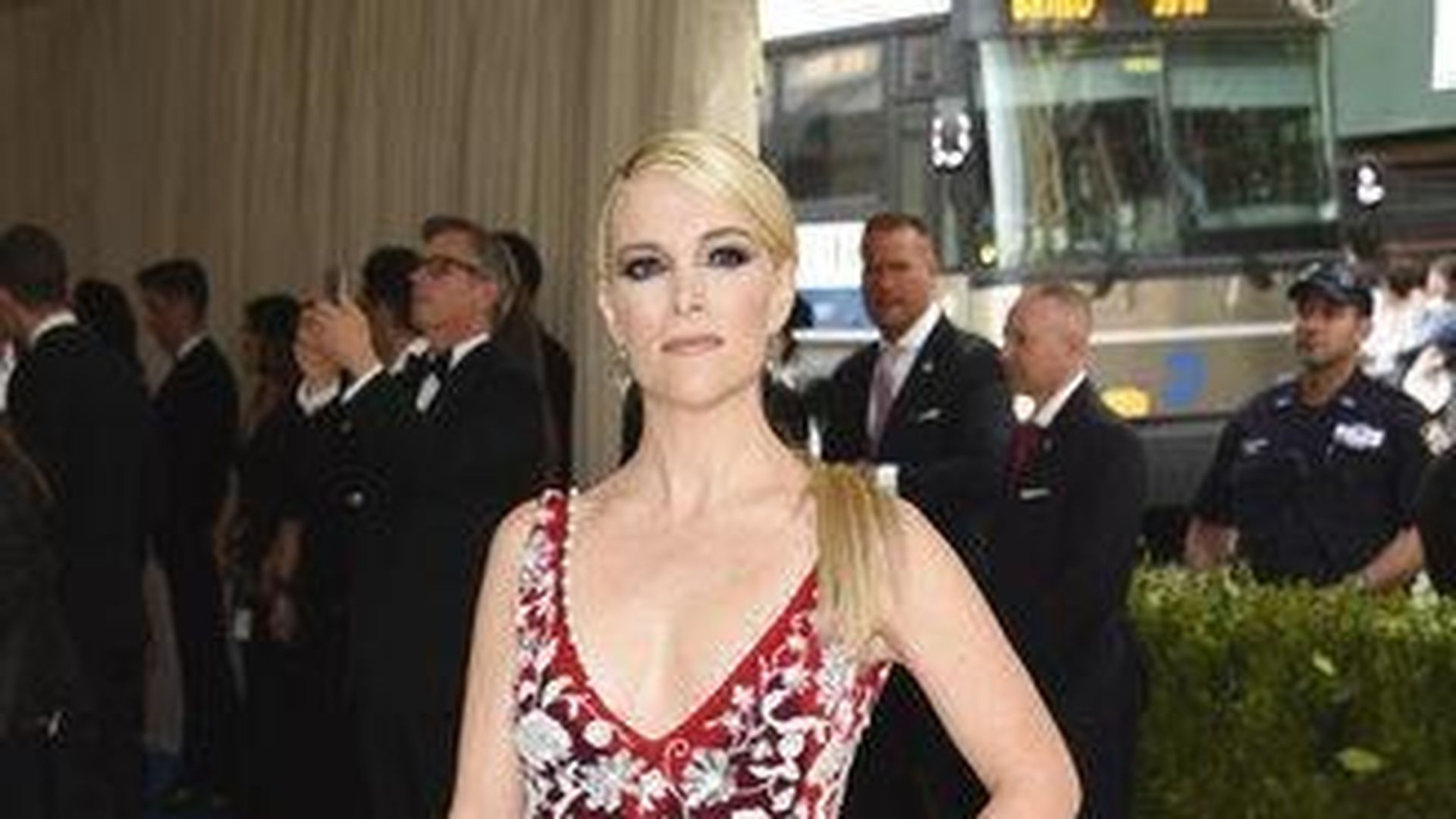 Megyn Kelly's weekday NBC News show will be at 9 a.m., beginning this fall, with "Today" show branding. (That's currently the third of four hours of "Today.")
NBC announced her timeslot shortly after Kelly Ripa said her new host on the competing "Live" (9 a.m., ABC) will be Ryan Seacrest.
Megyn had her first day at 30 Rock yesterday, after signing off from Fox four months ago.
She'll also have a Sunday magazine show, beginning in early summer. A title hasn't been announced.
https://www.axios.com/newsletters/axios-am-c59d7952-29a5-4cd3-9d90-14bb33138eb5.html?chunk=6#story6
7. Trump's tech titans
Breaking in Axios' Ina Fried's Login tech newsletter (sign up here):
A source tells Axios that Apple, Amazon, Facebook, Google, IBM, Intel, and Oracle received invitations to participate in Trump's tech CEO summit in early June, revealed yesterday in Axios AM.
In January, IBM CEO Ginny Rometty delivered to Trump a report outlining how the government could save $1 trillion over the next decade with certain policies including IT modernization, as Fortune reported at the time.
https://www.axios.com/newsletters/axios-am-c59d7952-29a5-4cd3-9d90-14bb33138eb5.html?chunk=7#story7
8. Twitter goes all-in on live video
Twitter announced over a dozen new live-streaming and original video content partnerships, making it clear that their business strategy moving forward will be to expand ad-funded video content, Axios' Sara Fischer writes:
Why it matters: Until yesterday, it seemed that Twitter was far behind the other social platforms in the race to win the $70 billion U.S. TV ad market. Now, it's clear that Twitter could be giving them all, and particularly Snapchat, a run for their money.
The strategy: Twitter emphasized that its future lies in live-streaming sports, followed by news and entertainment. The majority of the newly-announced video deals are with sports leagues, and some feature original content with stars like Seahawks' cornerback Richard Sherman and Bengals wide receiver A.J. Green.
By the numbers: Twitter has closed over 40 live stream partnerships around the world with sports leagues, media companies, etc. The company increased live programming by 60% last quarter and aired roughly 800 hours of live content — 51% were sports, 35% were news and politics, and 14% were entertainment. Twitter says 55% of its unique viewers are under the age of 25, a stat that directly competes with Snapchat.
See the full list of Twitter's new sports, news and entertainment partnerships.
https://www.axios.com/newsletters/axios-am-c59d7952-29a5-4cd3-9d90-14bb33138eb5.html?chunk=8#story8
9. Everyone's talking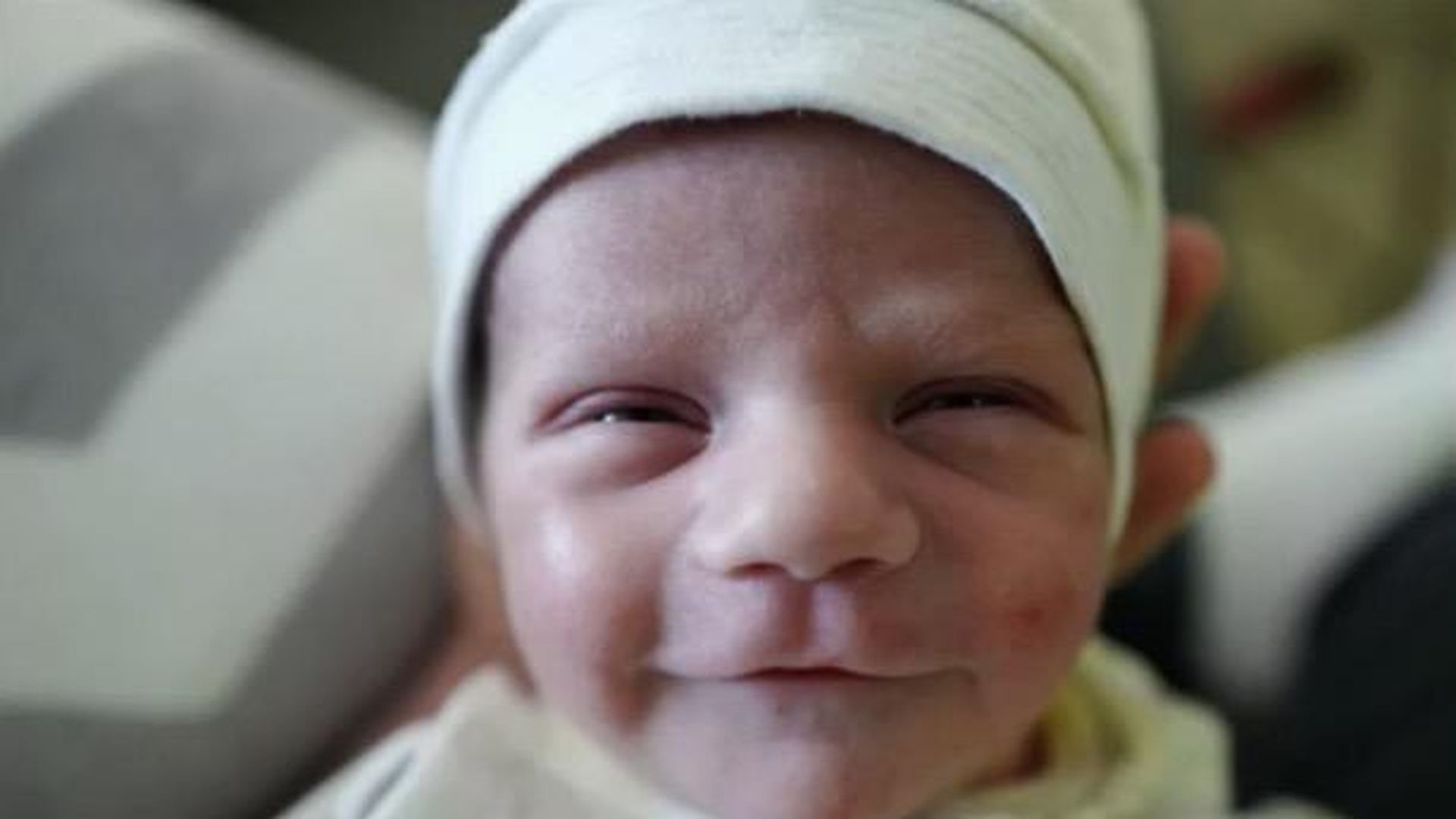 "Jimmy Kimmel Reveals Newborn Son's Open-Heart Surgery in Emotional Monologue," by Hollywood Reporter's Lacey Rose: "[A]t just 3 days old, [Billy] Kimmel had to undergo open-heart surgery at Children's Hospital Los Angeles." All went well, and Billy went home six days after the surgery.
"Kimmel referenced ... Trump's proposed $6 billion cut in funding to the National Institute of Health ... 'If your baby is going to die, and it doesn't have to, it should not matter how much money you make.'"
Kimmel: "Poor kid. Not only did he get a bad heart, he got my face."
https://www.axios.com/newsletters/axios-am-c59d7952-29a5-4cd3-9d90-14bb33138eb5.html?chunk=9#story9
10. 1 fun thing: Underwood for life