Good Tuesday morning from Davos. Situational awareness: "British antitrust regulators said [this morning] that 21st Century Fox Inc.'s proposed $15.5 billion acquisition of the 61% of U.K. pay-TV giant Sky that it doesn't already own would be against public interest, saying it would give the Murdoch family too much influence in British media." (WSJ)
https://www.axios.com/newsletters/axios-am-c4200a00-a7c8-4f05-85bd-6c9889b2296c.html?chunk=0#story0
1 big thing: How Trump wound up in Davos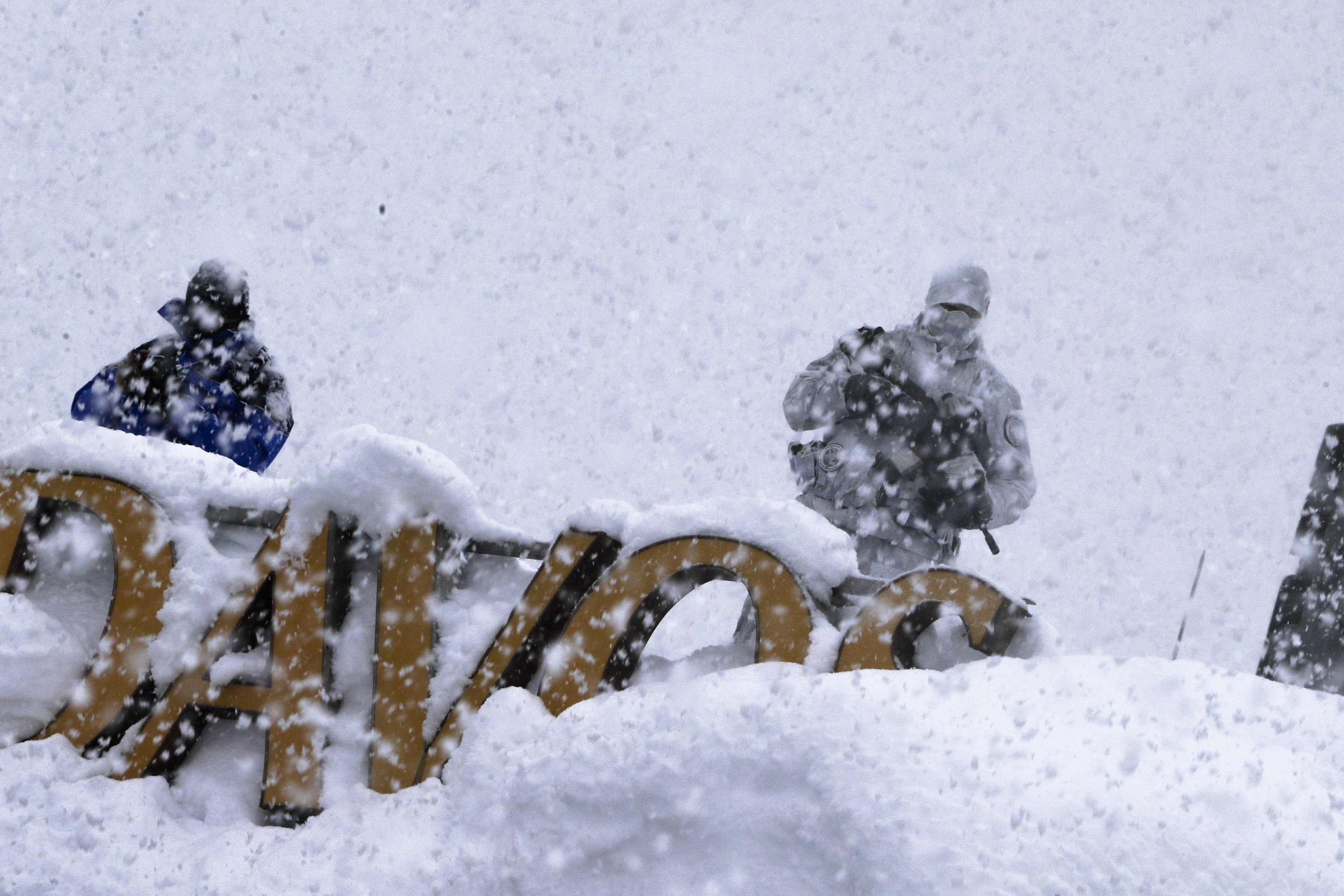 Armed Swiss police officers stand guard on the roof of a hotel near the Congress Center in Davos, where Trump will speak Friday. (AP's Markus Schreiber)
Sources tell us that during a recent phone call, French President Emmanuel Macron played to President Trump's ego and slyly encouraged him to take his "America first" bravado to Davos, the ultimate elitist stage.
Macron reminded Trump how many world leaders would be in the Swiss Alps this week for the annual World Economic Forum — and made it sound fun, the source said.
That encouraged Trump's instincts. But it was actually Vice President Mike Pence who originally had put the idea on Trump's radar.
Axios' Jonathan Swan hears that Pence was considering attending. When Trump saw the list of leaders attending, he was inspired to go himself.
So the unlikely pair of Pence and Macron helped seal Trump's surprise announcement a few weeks ago that he would speak this coming Friday in the "Den of Globalism."
Trump instantly became the star of the gathering of heads of state and CEOs, as China's President Xi Jinping had been last year.
Macron wants Trump to soak up the viewpoint of the globally focused leaders of business and government, while Trump sees it as the ultimate victory lap to trumpet his massive tax cut and booming stock market.
Wall Street Journal Editor in Chief Gerry Baker writes:
"It feels like a pivotal moment in history: Will the current turbulence really topple the system the world has embraced for the past few decades, or will the forces of global economic and political integration eventually prevail?"
What Trump will say ... Sources familiar with speech prep expect Trump to:
Tout America's economic successes (tax cuts, regulatory reform, stock market highs, etc.).
Indicate a willingness to engage the international economic community but only on terms fair and favorable to the U.S.
Call on the world to unite against threats like ISIS and North Korea. 
https://www.axios.com/newsletters/axios-am-c4200a00-a7c8-4f05-85bd-6c9889b2296c.html?chunk=1#story1
2. Shutdown ends after 69 hours (Expires: Feb. 8)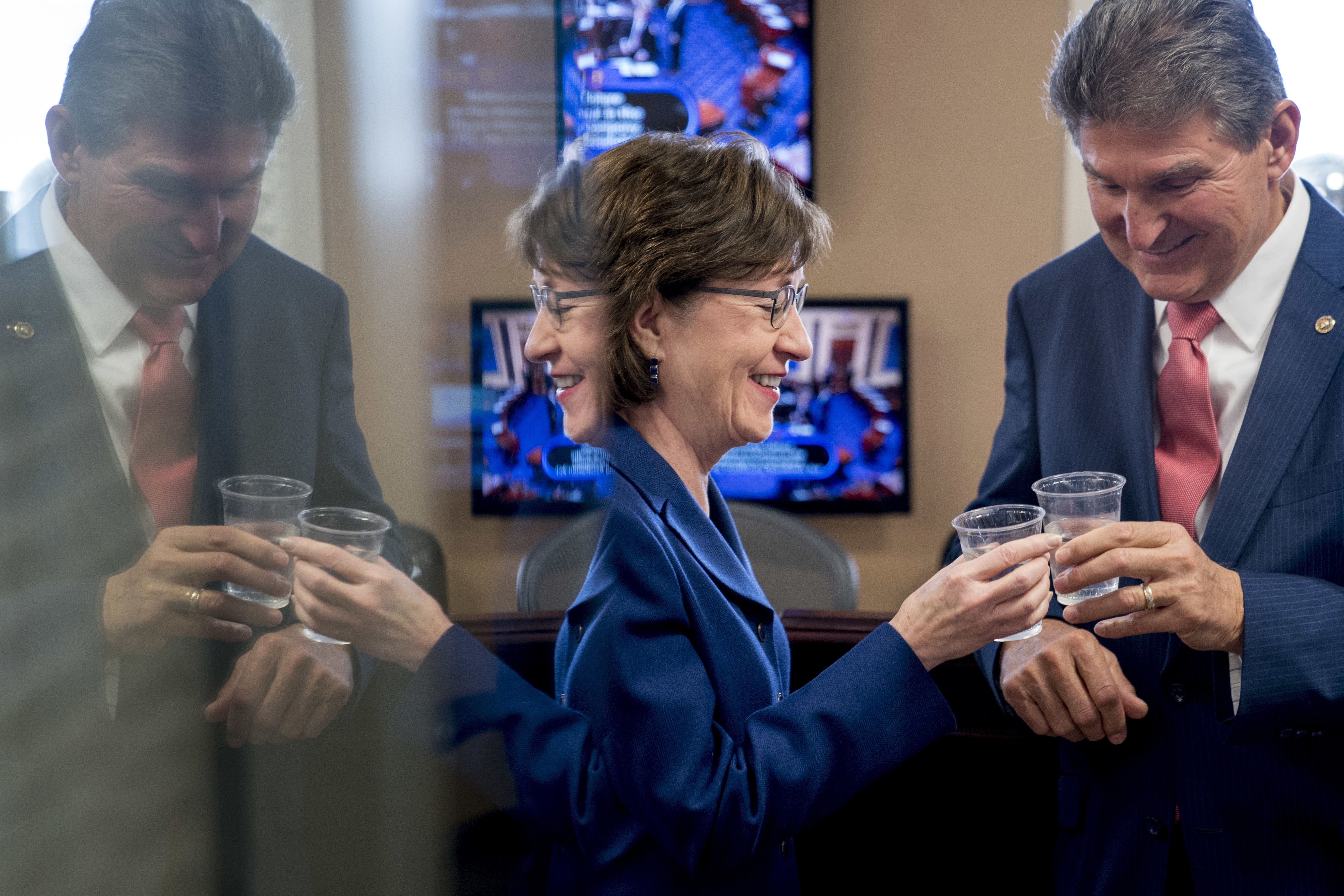 Sen. Susan Collins (R-Maine) and Sen. Joe Manchin (D-W.Va.,) toast as they wait to speak at a news conference after senators reached agreement. (AP's Andrew Harnik)
"[T]he agreement emerged from a fledgling caucus of impassioned moderates from both political parties who ... could grow into a new power center in the Senate," per L.A. Times' Lisa Mascaro:
"The deal was worked out by a gang of 30 or so senators calling themselves the Common Sense Coalition, which grew in numbers over the weekend during frantic negotiations to end the standoff."
"Democrats ... need to hold the center together to quickly craft an immigration deal to protect 'Dreamers,' as the party comes under criticism from its progressive wing."
Why it matters: "For many, the gatherings in the office of Sen. Susan Collins (R-Maine) offered a glimpse of how a new Senate could break from the hyper-partisanship in Washington to govern."
Sen. Lindsey Graham (R-S.C.), who helped organize the sessions: "Susan's office is Switzerland."
P.S. "In blinking, Democrats keep their eyes on November prize" — WashPost A1 (online: "Why the Democrats lost their nerve"):
"From the outset, the government shutdown had been a test of wills. On Monday morning, the Democrats realized they had lost theirs."
"Voters in Florida, Michigan, Ohio, Pennsylvania and Wisconsin were getting Republican robo-calls saying Democrats had 'prioritized illegal immigrants over American citizens.'"
Why it matters: "[W]hat the Democratic senators were sensing was something else that shows up in the polls: Most voters do not want to see the government shut down over immigration."
"Outraged liberals moaned that Democrats had won nothing but a fig leaf to cover the fact that they had broken down."
https://www.axios.com/newsletters/axios-am-c4200a00-a7c8-4f05-85bd-6c9889b2296c.html?chunk=2#story2
3. Trump's FBI chief threatened to resign
Good to read reports of people standing up for what they believe in. "The ultimate measure of a man is not where he stands in moments of comfort and convenience, but where he stands at times of challenge and controversy" — MLK
— James Comey, on Twitter
Fired FBI Director James Comey tweeted that pointed message last night after Axios posted this bombshell about his successor, from Jonathan Swan:
Attorney General Jeff Sessions — at the public urging of President Trump — has been pressuring FBI Director Christopher Wray to fire Deputy Director Andrew McCabe, but Wray threatened to resign if McCabe was removed.
Wray's resignation under those circumstances would have created a media firestorm. The White House — understandably gun-shy after the Comey debacle — didn't want that scene, so McCabe remains.
Why it matters: Trump started his presidency by pressuring one FBI Director (before canning him), and then began pressuring another (this time wanting his deputy canned). This much meddling with the FBI is not normal.
A second Swan scoop ... See the 6-page White House infrastructure plan, a key campaign priority of President Trump.
https://www.axios.com/newsletters/axios-am-c4200a00-a7c8-4f05-85bd-6c9889b2296c.html?chunk=3#story3
4. Tweet du jour
Time for my annual replay of this joke: What do you call a bunch of guys sitting around a TV watching the Super Bowl? The Washington Redskins!
https://www.axios.com/newsletters/axios-am-c4200a00-a7c8-4f05-85bd-6c9889b2296c.html?chunk=4#story4
5. Stat du jour: Deals' hottest start since 2000
"From pharma to finance, dealmaking in 2018 is on fire around the globe, per Bloomberg:
What's new: "Just three weeks into the year, the value of mergers announced totals $152.5 billion. That's the highest since the $374 billion racked up in the same period during the technology deal frenzy in 2000."
Why it matters: "While clouds loom, bankers say the U.S. corporate tax cut, robust economies and rising stock markets are giving executives confidence to sign off on billion-dollar transactions — and in some cases, to pay rich prices."
https://www.axios.com/newsletters/axios-am-c4200a00-a7c8-4f05-85bd-6c9889b2296c.html?chunk=5#story5
6. The biggest story in the world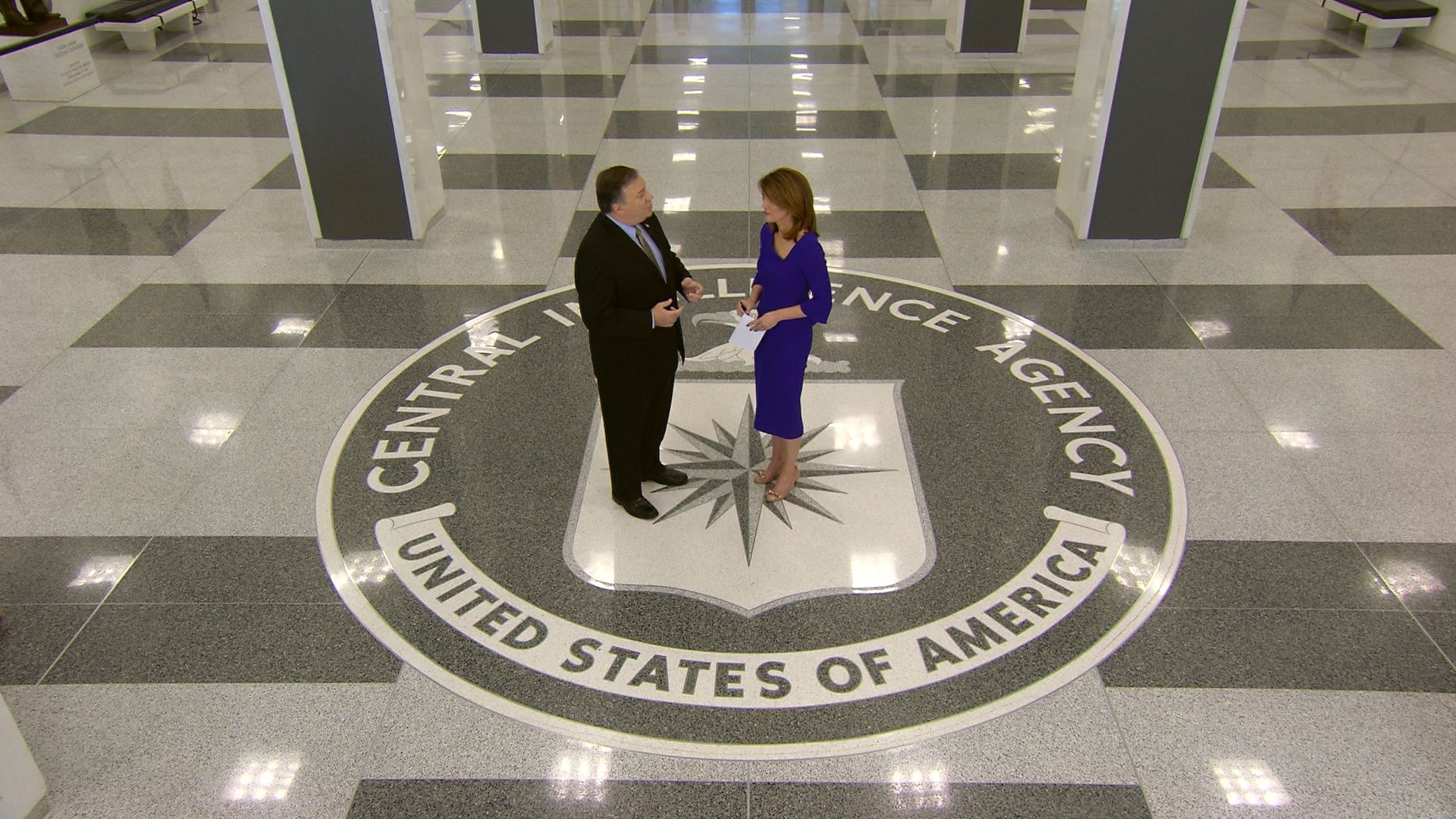 Norah O'Donnell on "CBS This Morning," to CIA Director Mike Pompeo, at CIA HQ in Langley, Va.
"How close is Kim Jong-un to being able to deliver a nuclear attack to the territorial United States?"
Pompeo: "A handful of months."
O'Donnell: "But correct me if I'm wrong. I do believe you have used that phrase — more than six months ago, you said a handful of months."
Pompeo: "It's true. I hope to be able to say it a year from now as well. … The United States government is working diligently to extend that timeline."
https://www.axios.com/newsletters/axios-am-c4200a00-a7c8-4f05-85bd-6c9889b2296c.html?chunk=6#story6
7. Limits of North Korea's Olympics goodwill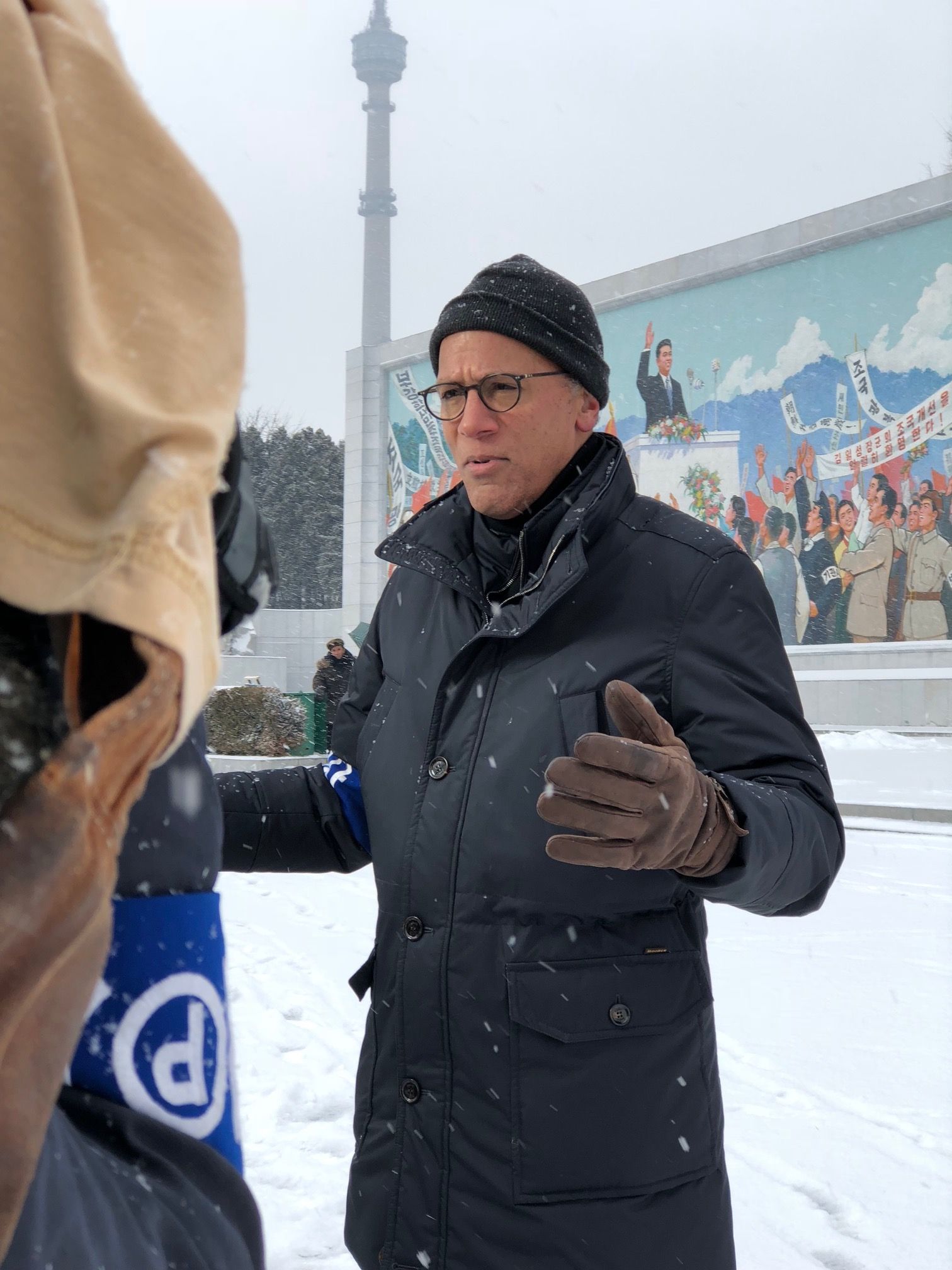 Lester Holt in Pyongyang (Kim Cornett / NBC News)
"NBC Nightly News" anchor Lester Holt reports from North Korea, ahead of the Winter Olympics in South Korea:
"Even as North Korea celebrates its new sense of cooperation with the South, it's making it clear the nuclear program is not a part of those talks or even on the table."
Holt reports that per a senior government official, North Korea "is a nuclear power now and wants the U.S. to understand that if it feels its sovereignty or dignity would be threatened, only then would it respond with those weapons." 
https://www.axios.com/newsletters/axios-am-c4200a00-a7c8-4f05-85bd-6c9889b2296c.html?chunk=7#story7
8. The real America: Bathroom bills cool down
"Southern Lawmakers Tone Down Culture Wars," per N.Y. Times' Alan Blinder in Atlanta:
"With elections looming and major corporations watching, the social issues that have provoked bitter fights in recent years across the conservative South — including restroom access for transgender people and

so-called religious freedom

measures — are gaining little legislative momentum in statehouses this year.
"Democratic and Republican officials, advocacy groups and researchers say that other, less contentious subjects are taking center stage, while fewer new hot-button social bills are being introduced and pending ones are languishing."
Why it matters: "Many people believe that states have grown wary of provoking a pronounced

corporate backlash

like the one North Carolina experienced in 2016."
https://www.axios.com/newsletters/axios-am-c4200a00-a7c8-4f05-85bd-6c9889b2296c.html?chunk=8#story8
9. Trump to Spicer: "Why are we doing this?"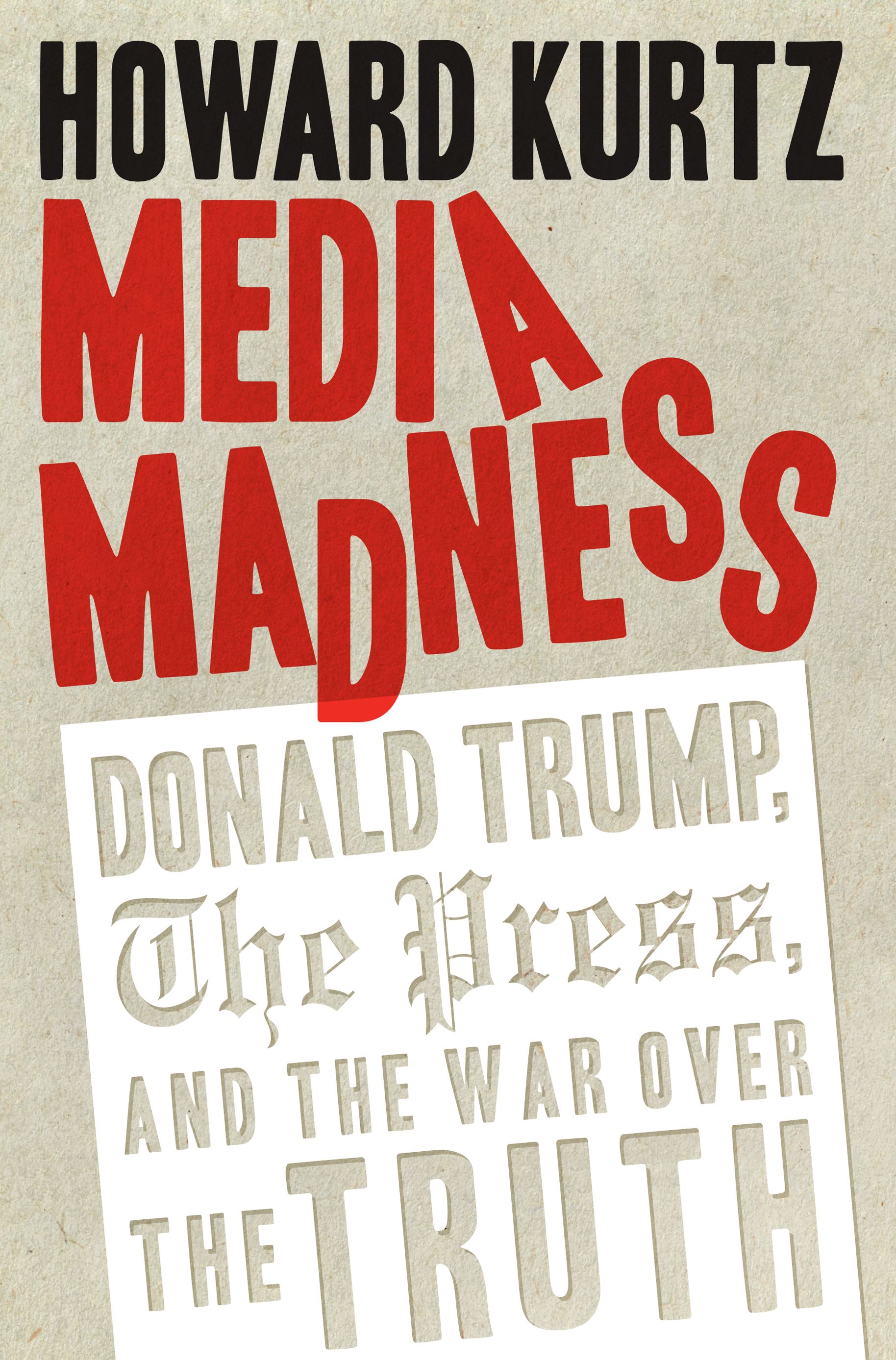 Regnery Publishing
A little bird passes along these nuggets from "Media Madness," by Fox News host Howard Kurtz, out Jan. 29:
During the campaign, Jared Kushner called CNN Worldwide President Jeff Zucker after the network's fact-checkers had declared part of a Trump speech false.
"Jeff, this is just unfair," Kushner said. "You're looking for things to pick apart."
"Look, you can't win without CNN," Zucker said, citing an audience study by David Axelrod, the Obama aide he now employed as a commentator.
Jared begged to differ: "You have 1 million viewers, and 70 percent of them aren't in swing states."
Kurtz writes that during the transition, Trump wanted to arrange a summit meeting with the New York Times:
Sean Spicer was opposed: "Mr. President, I think that's a very bad idea. They're never going  to treat you fairly. They'll twist what you say."
Trump exploded: "I know how to fucking take care of myself."
When the meeting approached, Trump asked, "Why are we doing this?"
P.S. "Harper, an imprint of HarperCollins Publishers, announced ... it will publish Chasing Hillary: Ten Years, Two Presidential Campaigns, and One Intact Glass Ceiling on April 24 ... from award-winning New York Times journalist Amy Chozick."
https://www.axios.com/newsletters/axios-am-c4200a00-a7c8-4f05-85bd-6c9889b2296c.html?chunk=9#story9
10. 1 food thing: How the other half lives
How the Inn at Little Washington in Washington, Va., is celebrating its 40th birthday, according to the N.Y. Times' Florence Fabricant:
"First up will be a dinner on Sunday ($375 a ticket) at the Inn, four decades to the date of the inn's opening in what had been an auto repair shop."
"On June 16, Mr. O'Connell will hold a garden party at Mount Vernon, George Washington's estate ($2,500 a ticket; event also benefits Mount Vernon Ladies' Association)."
"On Sept. 2, the village becomes Innstock for an all-day celebration with food, wines and music ($250 a ticket)."
Details: theinnat40.com