Axios AM
December 19, 2018
☕ Good Wednesday morning. U.S. oil prices are down nearly 40% from the four-year highs reached in October. (WSJ)
Breaking: Congress actually does something
Join me this morning for the last Axios event of the year! We'll have a breaking news breakfast at 8 a.m. in downtown D.C. (1011 4th St. NW, at L St.) to unpack last night's Senate passage of a sentencing reform bill.
I'll talk with Senate Democratic Whip Dick Durbin, Senate Judiciary Committee member Amy Klobuchar, Koch Industries general counsel Mark Holden and CNN's Van Jones.
Doors open at 7:30 a.m. RSVP here.
What's new ... A Trump-backed bipartisan criminal justice bill passed the Senate last night by a margin of 87-12, despite ongoing efforts by Sen. Tom Cotton (R-Ark.) and other hardline conservatives to sink it.
Why it matters, from Axios' Stef Kight: For years, advocates and lawmakers have worked to reform the federal prison system only to have their efforts fall apart at the last minute. But with the help of Jared Kushner in the White House and a bipartisan Senate coalition, the First Step Act has made it past the Senate and will now likely become law — impacting thousands of current federal inmates.
What's next: The bill goes back to the House, where it is also expected to pass. The House passed a less expansive version earlier this year. After that, it'll head to the president's desk for his signature.
Send up to 4,000 prisoners home by increasing the amount of time inmates can cut off of their sentences due to good behavior.
Allow more male and female inmates to serve time in house arrest or halfway homes instead of prison cells, with exceptions for high-risk inmates.
Require that prisoners be placed within 500 miles of family.
Outlaw shackling during child birth.
Reduce the mandatory penalty from life to 25 years for a third conviction of certain drug offenses, and from 25 to 15 years for a second conviction.
Give judges more discretion in giving less than the mandatory minimum for certain low-level crimes.
1 big thing: The quiet court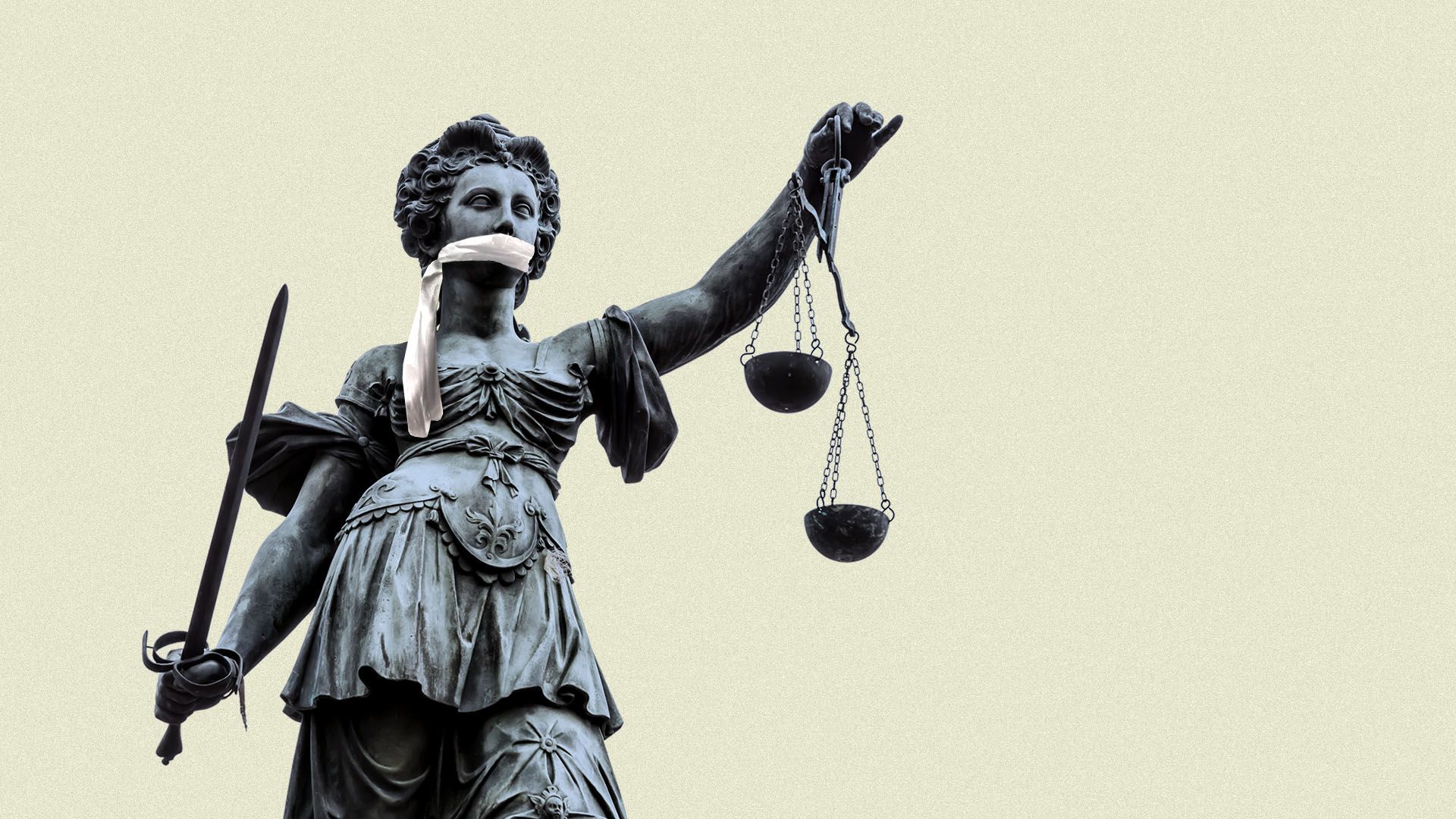 The Supreme Court has been quiet in the months since Justice Brett Kavanaugh's wildly polarizing confirmation. And that's how Chief Justice John Roberts seems to want it, Axios health and legal expert Sam Baker writes:
Of course, Roberts' deliberately low-profile approach would end if the court takes up the big Affordable Care Act lawsuit. But it's not a sure thing that the case will reach SCOTUS.
Our thought bubble: With Justice Anthony Kennedy's retirement this summer, Roberts is more in control of the court's direction than he has ever been.
That doesn't just mean the rulings will be more conservative. It also means the court's work will reflect Roberts' institutionalism. He sincerely believes the judiciary is unique and wants to leave a light footprint in politics — or at least to maintain the appearance of leaving a light footprint in politics.
This is the new normal.
You saw it in the chief justice's rare public statement that "we do not have Obama judges or Trump judges." Roberts entered the political fray only to insist that he is outside of it.
You saw it when the court declined to hear a case involving states' efforts to defund Planned Parenthood. It wasn't squarely a case about abortion rights, but Roberts, 63, and Kavanaugh, 53, decided to steer clear anyway — over the protestations of the other three Republican appointees.
It would be hard to review the federal judge's ruling Friday that struck down the ACA in a low-profile way. But a status-quo ruling that overturns the judge, and leaves the ACA in place, would be a sign that the new conservative majority really is interested in a light footprint.
Roberts doesn't get all the credit for the court's relatively tame docket. There haven't been a ton of politically charged cases at the court's doorstep.
So Roberts isn't necessarily ducking big political cases, but the lack of big political cases aligns with his interests.
Be smart: The ugly spectacle of the Kavanaugh hearings embodied everything Roberts doesn't want for the court, with one exception: It gave him a solid five-seat conservative majority that may well last for the rest of his life.
He will pull the law to the right. But for now, on the heels of a confirmation battle that was so deeply damaging, he can afford to be patient.
2. Facebook gave Netflix, Spotify access to private messages
"For years, Facebook gave some of the world's largest technology companies more intrusive access to users' personal data than it has disclosed, effectively exempting those business partners from its usual privacy rules," the N.Y. Times' Gabriel J.X. Dance, Michael LaForgia and Nick Confessore report.
"Facebook ... allowed Spotify, Netflix and the Royal Bank of Canada to read ... users' private messages."
Why it matters: "[P]ersonal data has become the most prized commodity of the digital age, traded on a vast scale by some of the most powerful companies in Silicon Valley and beyond."
"Personal data is the oil of the 21st century, a resource worth billions to those who can most effectively extract and refine it."
"Yahoo, The Times and others could still get Facebook users' personal information in 2017."
"The Times — one of nine media companies named in the documents — had access to users' friend lists for an article-sharing application it also had discontinued in 2011. A spokeswoman for the news organization said it was not obtaining any data."
Be smart, from Axios chief tech correspondent Ina Fried: Silicon Valley insiders have a pretty thick skin when it comes to how much tech companies know about their users and how much they share with partners. Even still, Tuesday's revelations were a shock.
3. Pics du jour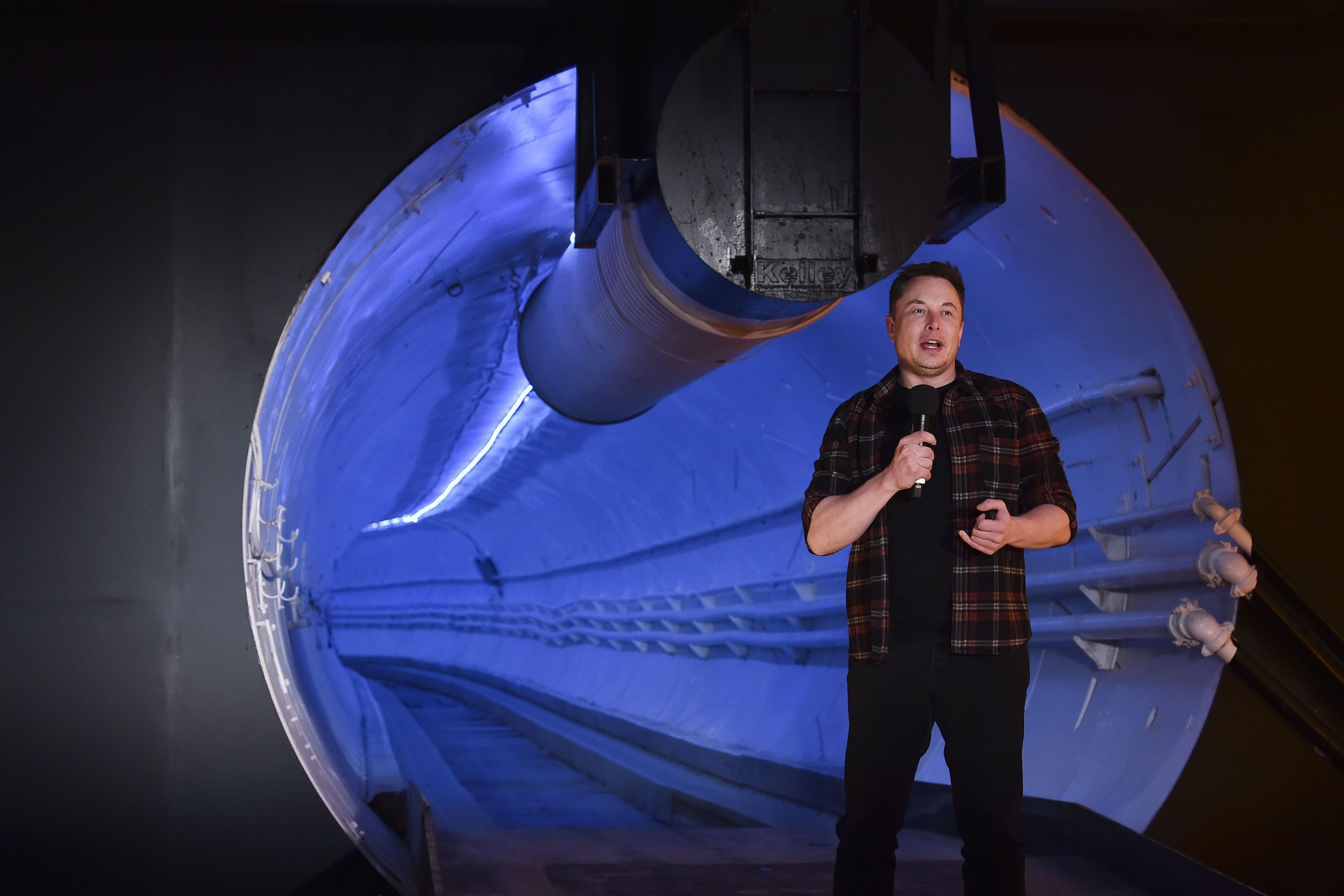 Elon Musk unveils his Boring Co. test tunnel in Hawthorne, Calif., allowing guests to take some of the first rides on the tech entrepreneur's solution to "soul-destroying traffic."
"Guests boarded Musk's Tesla Model S and rode along Los Angeles-area surface streets about a mile away," per AP.
A "wall-less elevator that slowly took the car down a wide shaft, roughly 30 feet ... below the surface."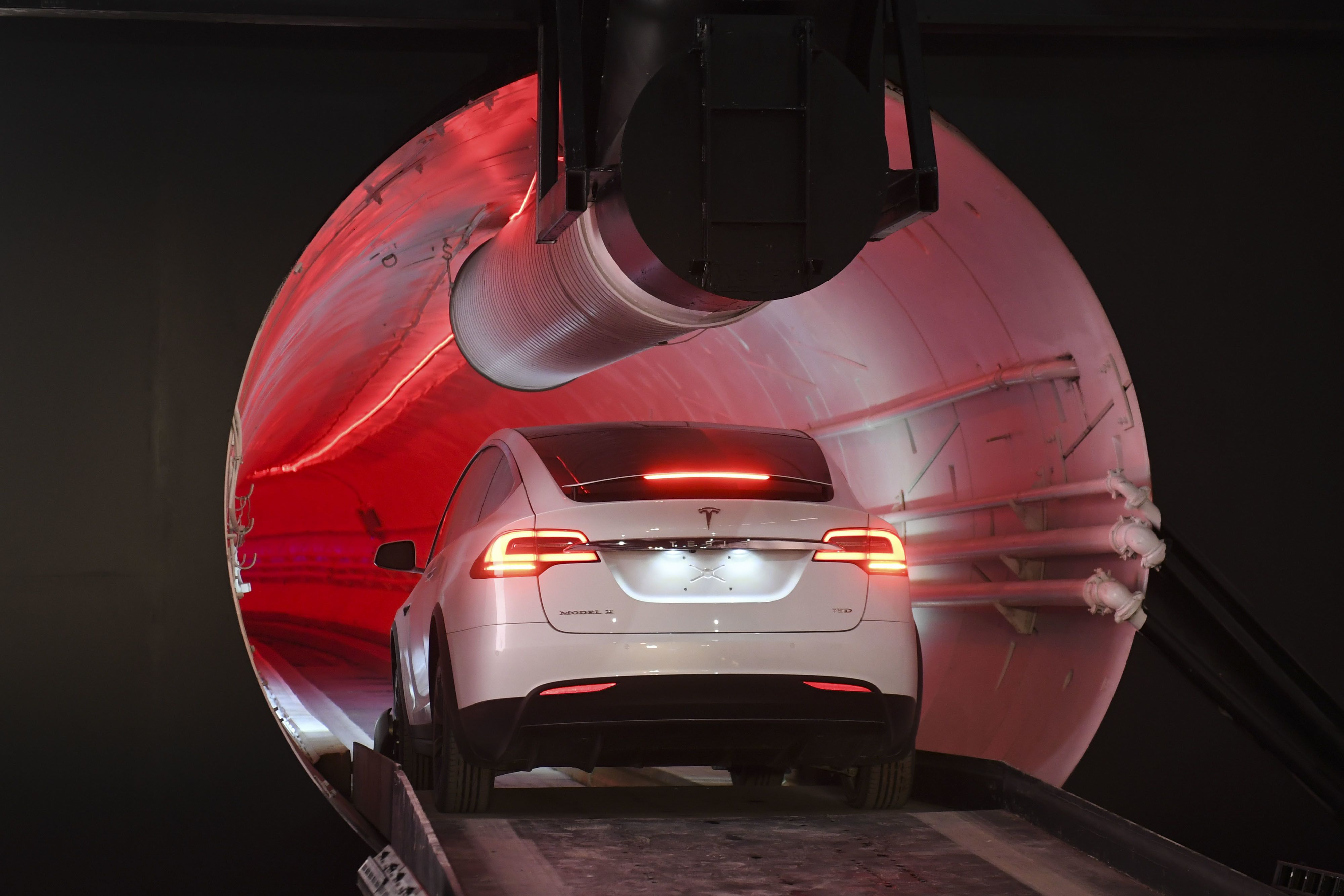 4. Reality keeps biting Trump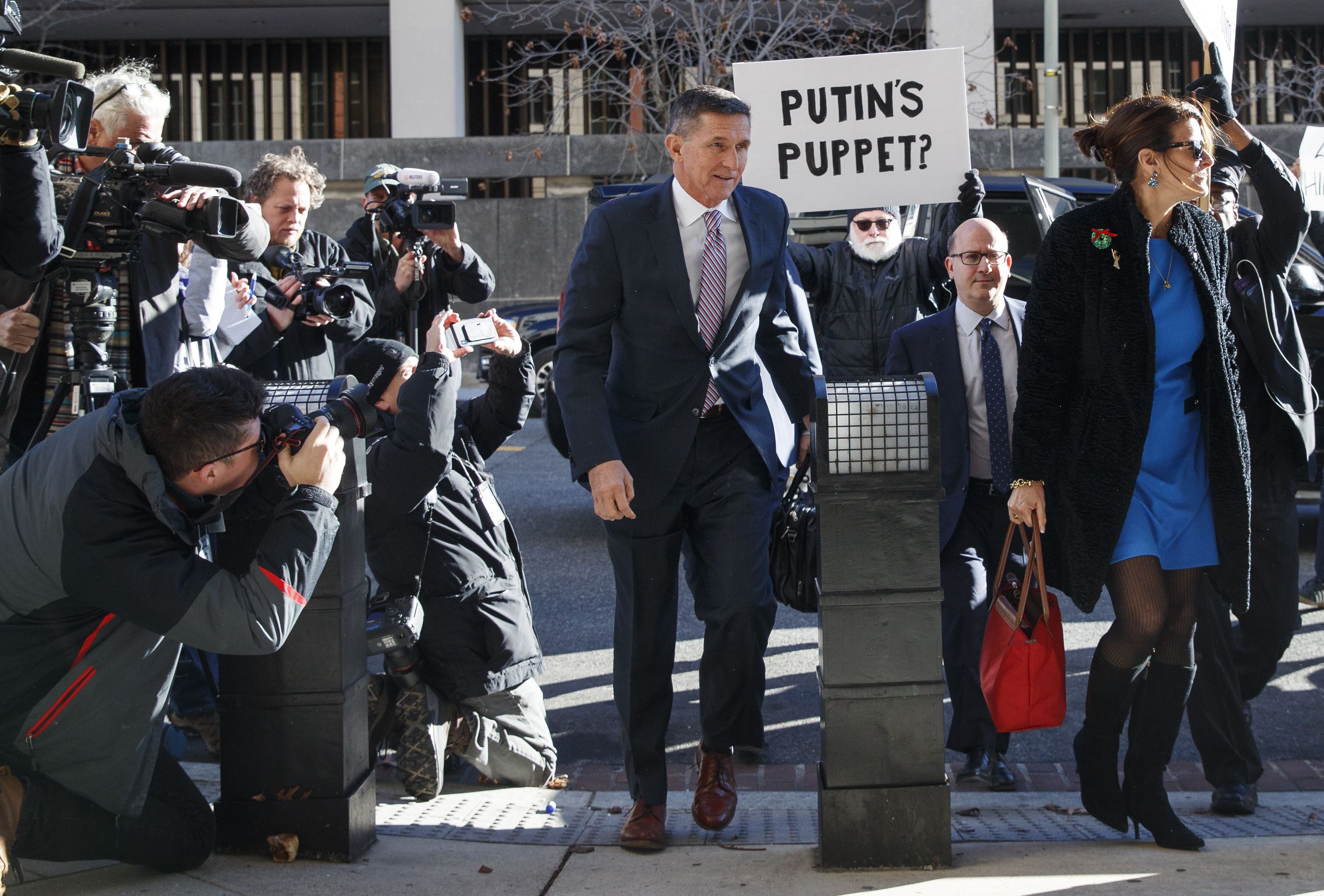 "Almost daily, reality deals another blow to the alternative narrative that President Donald Trump has constructed around his scandal-plagued presidency, campaign and business legacy," CNN's Stephen Collinson writes.
Yesterday, "in a courtroom cliffhanger, Michael Flynn effectively eviscerated the President's claims that the former national security adviser was trapped into lies and flipping on his boss under unfair FBI intimidation."
"In another stain on the reputation of the President, the Trump Foundation agreed to disband following a suit that alleged that Trump and his elder children used it to enrich themselves."
"And in another possible blow, ... a federal appeals court compelled an unnamed company owned by a foreign country to comply with a subpoena."
Why it matters: "Such events would provoke immense uproar in any other presidency and might rank as the most dramatic scandals of a commander in chief's term."
"For Trump, they were just the latest blows and legal reverses in days of deeply damaging revelations about the President, after special counsel Robert Mueller broke his midterm campaign hiatus."

P.S. ... CNN: "A newly obtained document [dated Oct. 28, 2015] shows ... Trump signed a letter of intent to move forward with negotiations to build a Trump Tower in Russia, despite his attorney Rudy Giuliani claiming on Sunday the document was never signed." See the letter.
5. Fed gets the Trump treatment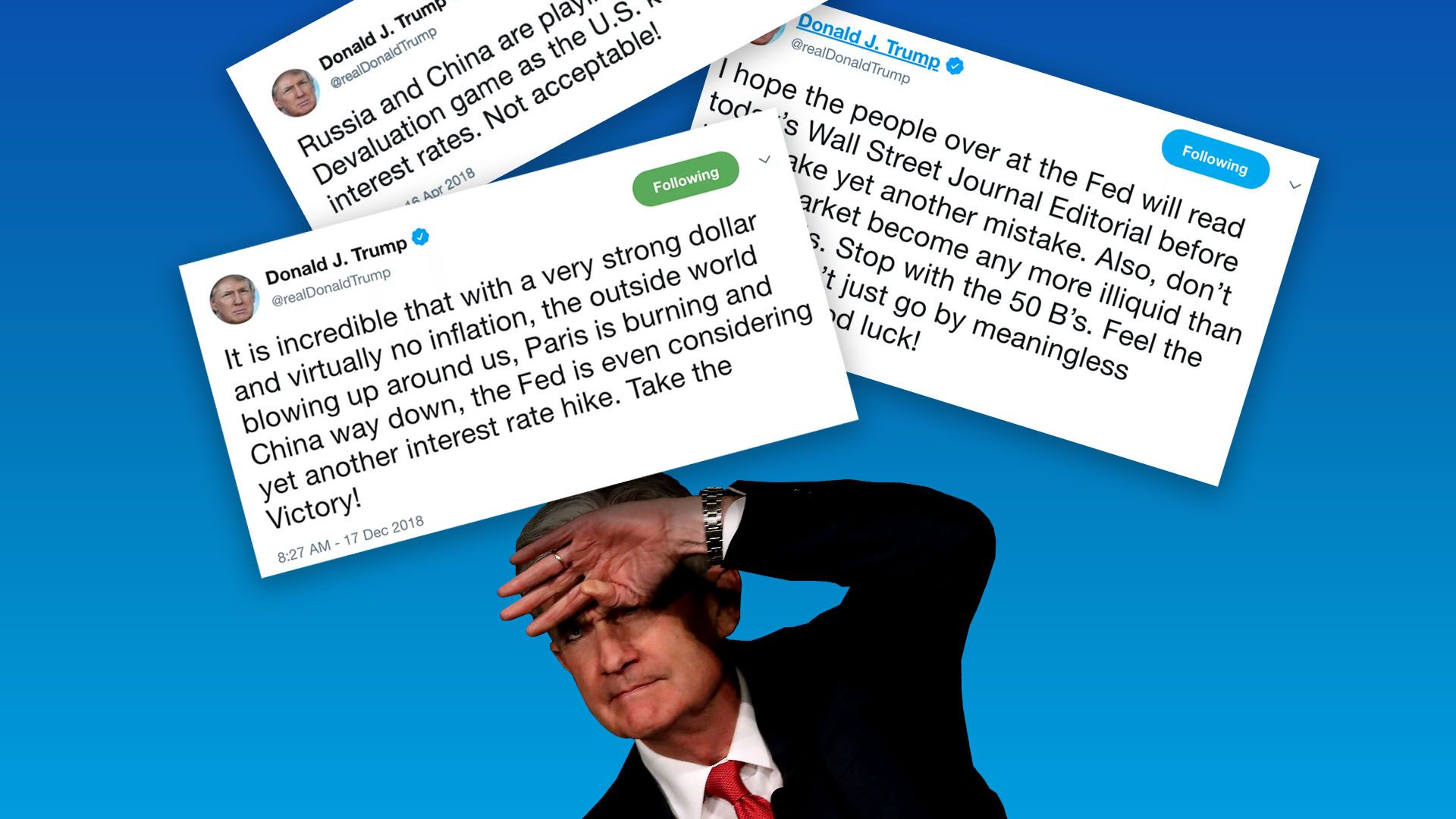 There has never been a Federal Reserve interest-rate decision quite like today's, with the central bank facing public criticism from the president and a whipsawing stock market, Axios' Courtenay Brown writes.
Why it matters: Market watchers agree that one of the greatest threats to the smoking economy is a misjudgment by the Fed on how to manage the record-breaking economic expansion. Trump's response to any rate hike is likely to be angry, costing credibility for the Fed with the president's supporters.
With a 2 p.m. statement and 2:30 p.m. news conference, Fed chair Jerome Powell — nominated by Trump 13 months ago — will likely announce the fourth rate hike since he took over the Fed in February.
The new target rate, 2.25% to 2.50%, will be the highest in a decade.
Flashback: Trump slammed Powell hours after the Fed announced a rate hike in September.
No other president has commented on monetary policy as much as Trump. Don't be surprised if there's a similar reaction from him this time.
Powell has taken pains to emphasize that his decisions are data-dependent. Trump, by contrast, would rather trust his gut on monetary policy, telling Powell yesterday to ignore "meaningless numbers" and "feel the market."
The odds: There is a roughly 31% chance that the Fed doesn't raise rates at all.
A rate pause would jeopardize the Fed's credibility. It would leave the central bank wide open for a victory lap from Trump.
The move could also spook the markets. "Investors would assume the Fed had knowledge of some impending crisis," says Nicholas Colas, co-founder of DataTrek Research.
The bottom line: No other Fed chairman has faced a challenge like this.
When Powell fields questions from reporters after the policy announcement this afternoon, expect him to defend the Fed's political independence; maintain an upbeat (but not too upbeat) tone about the economy; and assure investors the Fed is not on a fixed path to hike interest rates even more.
6. Journalist deaths doubled this year
"The number of journalists killed worldwide in retaliation for their work nearly doubled this year, according to an annual report by the Committee to Protect Journalists," AP's Verena Dobnik reports.
"34 journalists were killed in retaliation for their work, ... while at least 53 were killed overall. That compares to 18 retaliation killings among the 47 deaths documented by the committee in 2017."
"[J]ournalists have died in combat or crossfire, or on other dangerous assignments. The deadliest country for journalists this year has been Afghanistan, where 13 journalists were killed."
"[T]he imprisonment of journalists has [also] been on the rise."
"Media freedom group Reporters Without Borders said ... the U.S. made it into the top five deadliest countries for journalists this year for the first time, with six dying, including four who were among five people killed by a gunman who opened fire in the offices of Maryland newspaper Capital Gazette."
7. Twist in CBS case
"Dana McClintock, a CBS spokesman, confirmed that the company had been paying [Les] Moonves's legal fees and related costs at least until Monday, when he was fired for cause," denying him $120 million in severance, the N.Y. Times' James Stewart reports.
CBS "had the opportunity to cancel [the] provision as part of Mr. Moonves's termination agreement, especially since it was highly likely Mr. Moonves would use such legal fees to come after CBS. CBS didn't take advantage of that opportunity."
"The issue is 'far from over,' Mr. Moonves [told] Agenda, a corporate governance newsletter. Mr. Moonves has the right to challenge the board's decision in a confidential arbitration proceeding, and he could also sue for breach of contract."
"The Moonves legal team 'could easily run up $20 million in fees for an arbitration at this level,' said Peter Henning, a law professor at Wayne State University and an expert on executive compensation ... 'I'd say that's the low end. I could see it getting to the $40-$50 million range.'"
"CBS is also presumably racking up its own legal fees in the tens of millions of dollars."
8. Nevada is first state with female-majority legislature
"Nevada became the first state ... with an overall female majority in the Legislature ... when county officials in Las Vegas appointed two women to fill vacancies in the state Assembly," AP's Michelle Price reports from Vegas.
Women have 51% of the 63 seats in the legislature — 23 of 42 seats in the Assembly (55%) and nine of 21 seats in the state Senate.
"No state has previously had a female-majority or even a 50 percent-female Legislature, according to the Center for American Women and Politics at Rutgers University."
With the 2018 election, women cracked the 50% threshold in the Colorado State House, but did not reach an overall majority there.
Women will make up 28.6% of state legislators nationwide when new legislators are sworn into office in 2019 — up from 24.3% a decade ago.
9. Lingo: The "deep state" defense
After President Trump "tried to explain away his legal troubles as the work of a 'deep state' of Obama supporters" entrenched in government, "junior officials and others accused of wrongdoing" are now blaming the "deep state," the N.Y. Times' Julian E. Barnes, Adam Goldman and Charlie Savage report.
Sean Bigley, a lawyer for a Pentagon analyst who made that claim when he appealed the loss of his security clearance in a closed hearing last week, said:
"If someone had come to me a couple years and started talking about the deep state, I would have rolled my eyes and said, 'You are in tinfoil-hat territory' ... But I have now represented well over a dozen people who have been targeted for political reasons."
10. 1 fun thing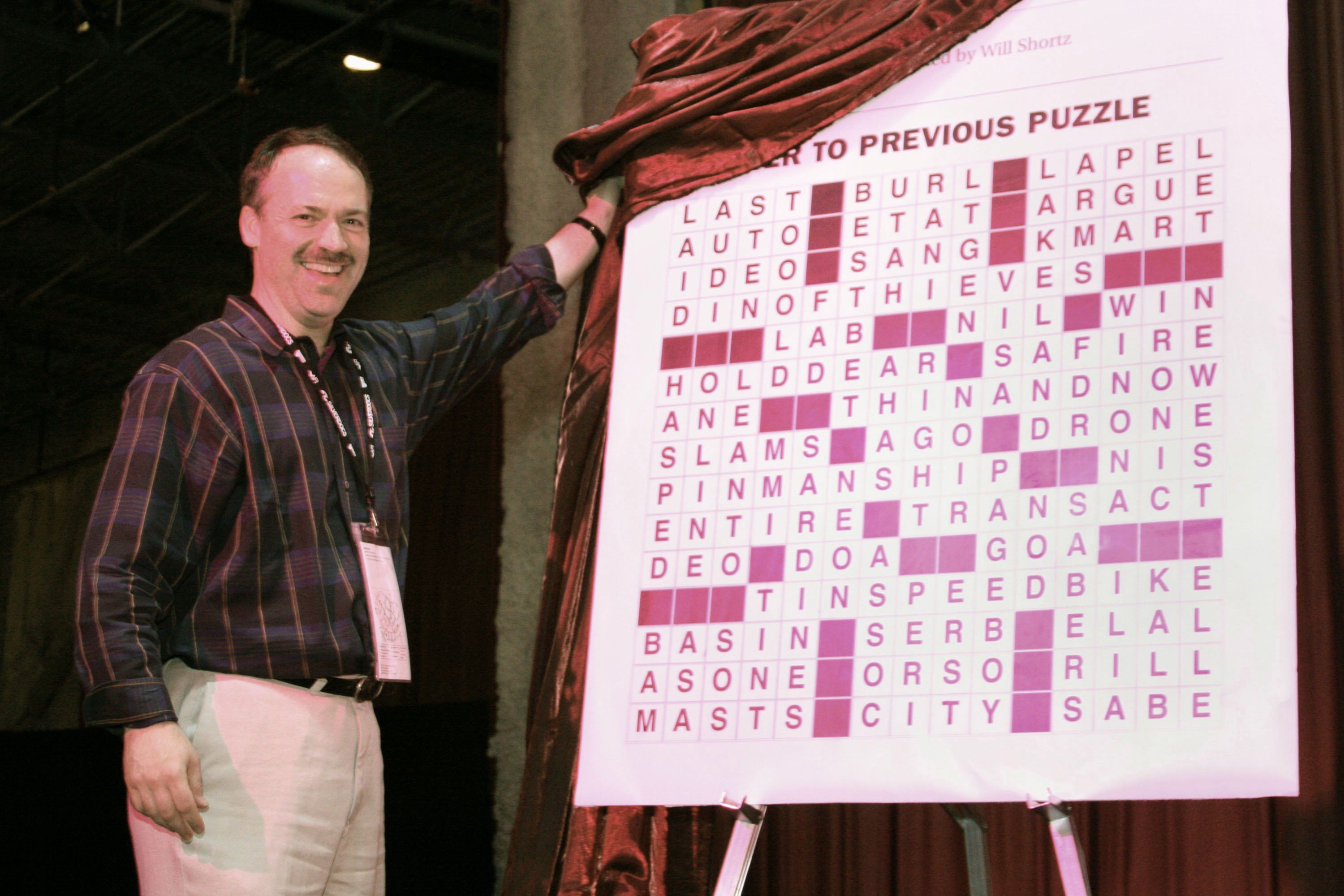 "How to Make a Times Crossword Puzzle ... The New York Times crossword editors reveal their process for evaluating and editing a puzzle submission" — Will Shortz, The Times' crossword editor since 1993, and Joel Fagliano:
"Monday has an easy theme with easy vocabulary. Thursday tends to have the trickiest themes. Tuesday and Wednesday are in the middle. Friday and Saturday are the hardest, and usually themeless."
"Besides accuracy, we edit clues for the level of difficulty appropriate to the day of the week on which the puzzle will appear; then for colorfulness, freshness, sense of fun."
"On average, about half the clues are changed in the editing process."
"Brevity is important, too." [!]
P.S. ... The Times, which now pays crossword constructors $300 to $450 for weekday puzzles and $1,000 to $1,200 for Sundays, is raising those rates Jan. 1.
"For a constructor's first to 10th crosswords published in the paper, the new rates will be: Daily: $500 ... Sunday: $1,500."
"Beginning with the constructor's 11th crossword, the rates will be: Daily: $750 ... Sunday: $2,250."