Axios AM
May 03, 2022
🗳️ Hello, Tuesday. Primary season opens today in Ohio and Indiana. Go deeper.
Smart Brevity™ count: 1,494 words ... 5½ mins. Edited by Zachary Basu.
₿ At 12:30 p.m. ET today, please join Axios fintech reporters Ryan Lawler and Lucinda Shen for a virtual event on crypto adoption. Register here.
1 big thing: Leak stuns nation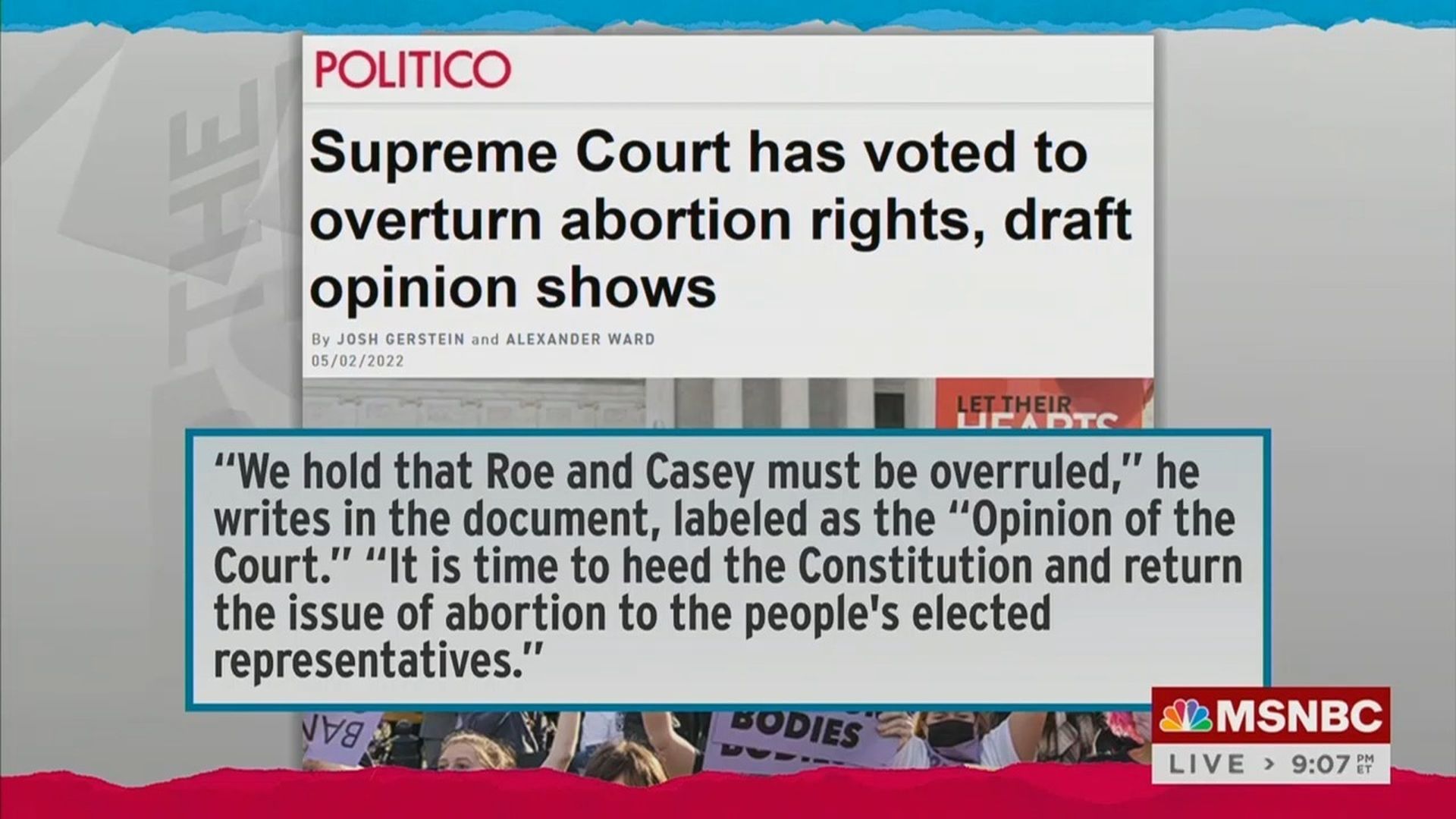 Everything about last night's leaked draft of a Supreme Court ruling overturning Roe v. Wade is staggering, Axios' Sam Baker writes.
Politico reported last night that the court has voted to overturn the landmark 1973 abortion decision. A leaked 98-page draft of that majority opinion was written by Justice Samuel Alito.
1. The sweep of the ruling is staggering:
If this is in fact how the court ultimately rules, abortion would immediately become illegal in at least 13 states, and more would almost certainly follow. New restrictions in other red states would make the procedure difficult to actually obtain even in many places where it might technically remain legal.
Women in some parts of the country, particularly, the South, would have to travel hundreds of miles to reach an abortion clinic. That would disproportionately disadvantage poor women and women of color.
Even just a few months ago, there seemed to be a realistic chance the court would significantly constrain the right to an abortion without eliminating it altogether, at least in one fell swoop. But the draft Politico published says: "Roe was egregiously wrong from the start."
2. The ruling's rhetoric is staggering:
This draft isn't necessarily final, but is labeled as the opinion of the court.
It's "a full-throated, unflinching repudiation of the 1973 decision which guaranteed federal constitutional protections of abortion rights and a subsequent 1992 decision — Planned Parenthood v. Casey — that largely maintained the right," Politico reported.
3. The leak itself is staggering:
This is the first time in modern history that a draft ruling has leaked before the court issued it publicly. 
Our thought bubble: These are the kinds of leaks you see in normal, electoral politics — from campaigns, from Congress and at times from within the executive branch.
Remember that shortly after Chief Justice John Roberts voted to uphold Obamacare, the fact that he had changed his vote late in the process leaked quickly after the court announced its ruling. 
2. 🔮 What's next for Roe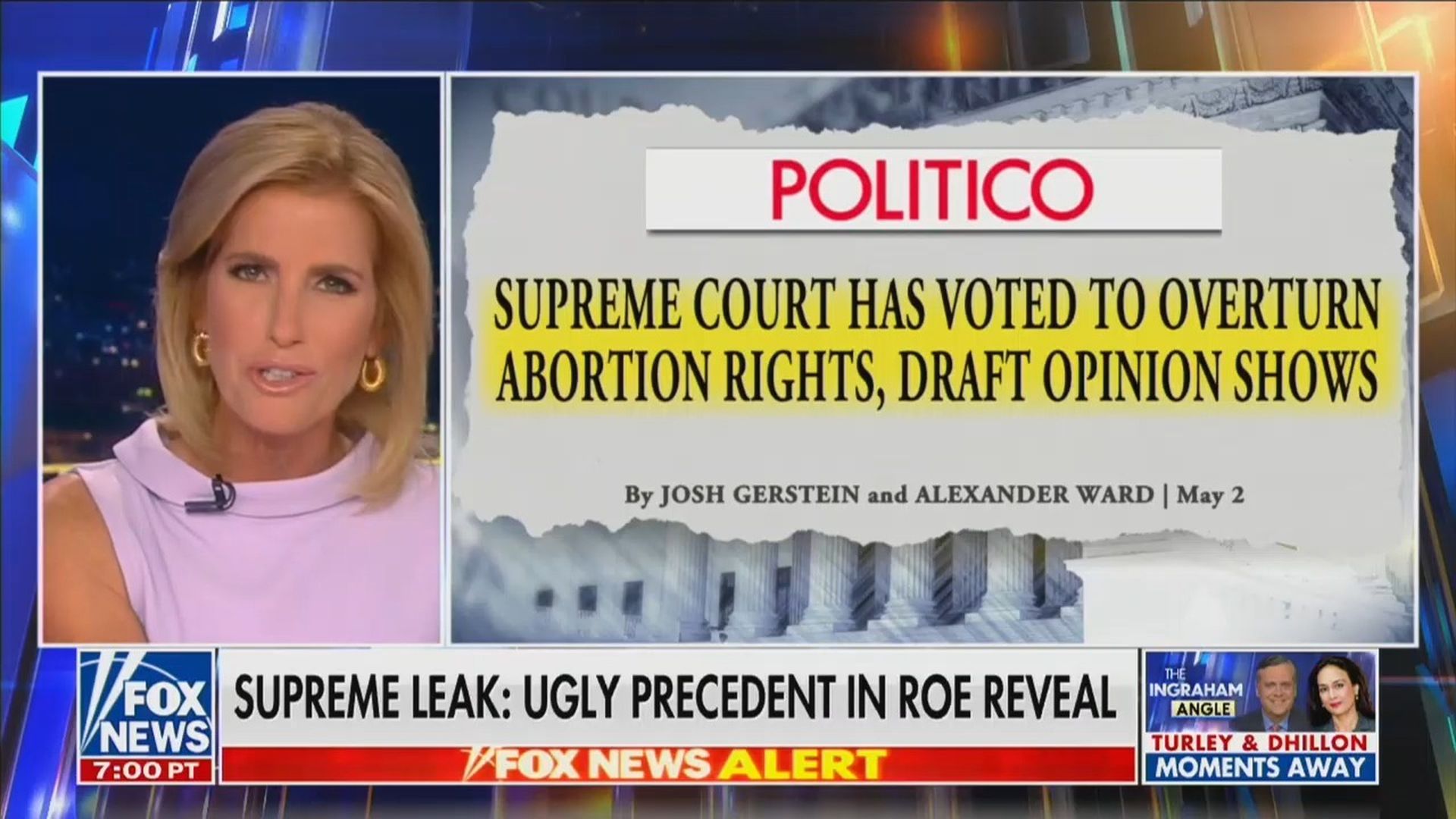 Nothing is final here. This leak will unleash months of intense public and political pressure on the justices to take a narrower tack, Axios' Sam Baker writes.
Politico reported that five justices had voted initially to overturn Roe — Justice Sam Alito, who wrote the opinion, and Justices Amy Coney Barrett, Neil Gorsuch, Clarence Thomas and Brett Kavanaugh.
CNN's Joan Biskupic quotes sources as saying Chief Justice John Roberts doesn't want to completely overturn Roe v. Wade — meaning he apparently will dissent, likely with the court's three liberals.
Democrats will spend the next several weeks hoping to peel a vote away from that majority or to push the court to adopt a more incremental ruling.
That could work, but if five justices are willing to go this far, this fast, right now, then all Democrats can hope for would likely be to delay the inevitable. 
🏛️ New push on filibuster: Democratic candidates across the country are demanding the Senate eliminate the filibuster rule — then use 50 votes (plus Vice President Harris' tie-breaker) to pass a bill that would codify abortion rights into law, Axios' Sophia Cai reports.
Moderate Democrats, including Sens. Joe Manchin of West Virginia and Kyrsten Sinema of Arizona, have been staunchly opposed to nixing the filibuster. But progressives hope the Roe bombshell will turbocharge momentum in the 50-50 Senate. Keep reading.
🗞️ How it's playing:

🥊 Josh Gerstein, lead author of the Politico article, said on MSNBC's "Morning Joe": "We found a few typos."
3. Protesters throng court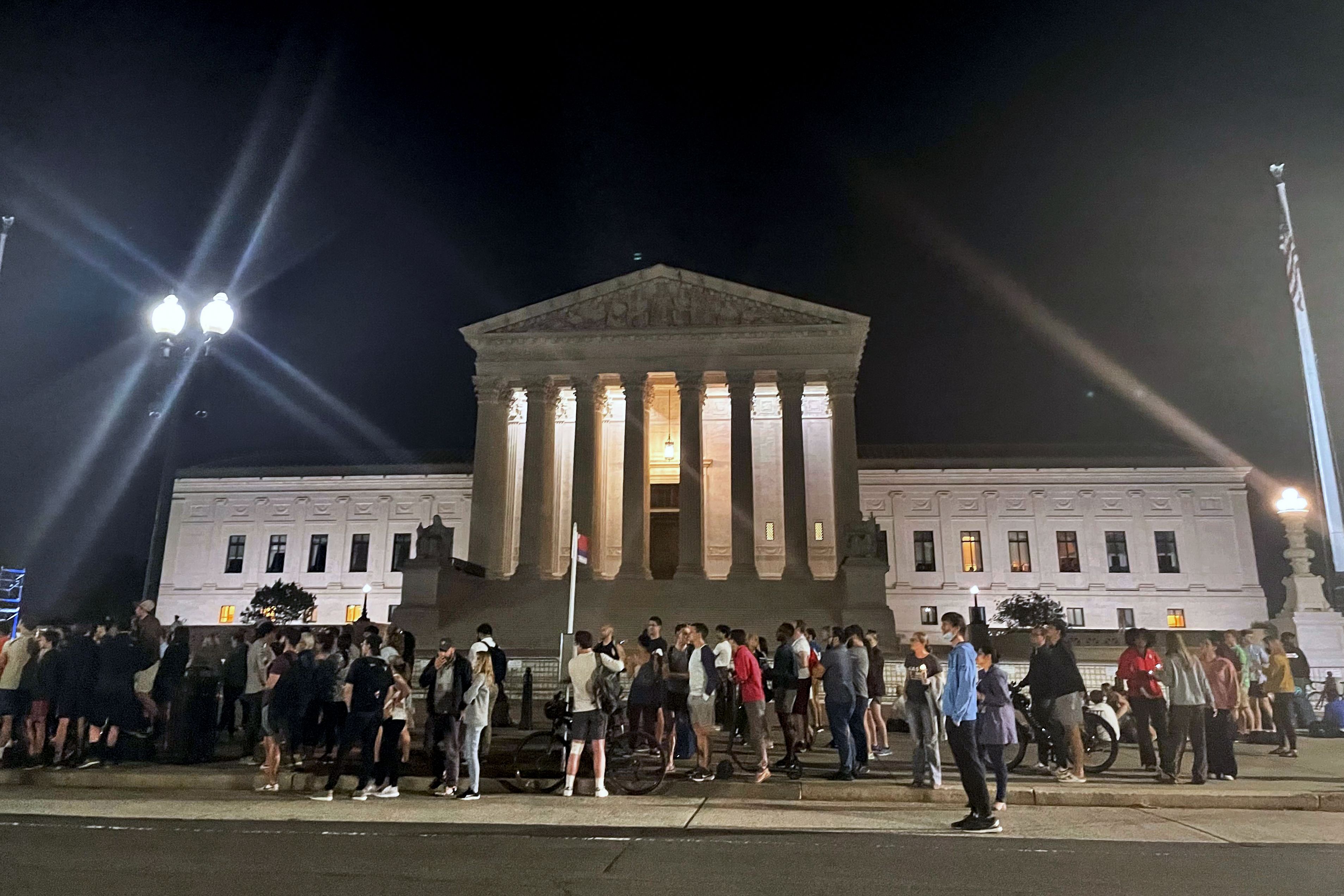 Demonstrators were still thronging the steps of the Supreme Court after midnight.
About 200 gathered in front of the court's barricades shortly after the draft opinion leaked, Axios' Sophia Cai writes.
Most favored abortion rights. A small group of abortion opponents also gathered.
Early today, police were on the scene amid tense exchanges.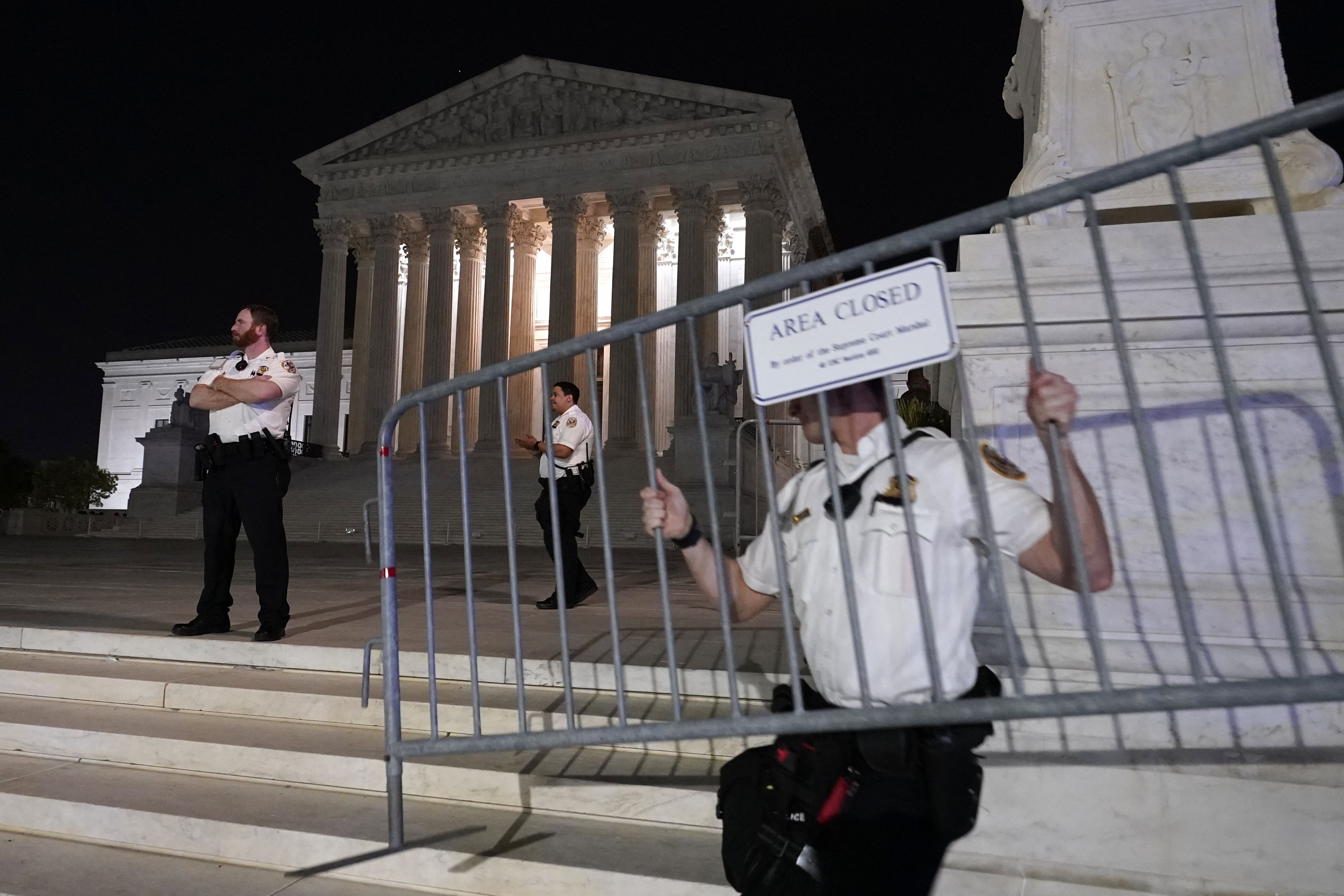 Abortion-rights advocates plan to hold protests across the U.S. today.
The Women's March announced it will hold abortion-rights demonstrations outside federal and town buildings across the U.S. "at 5pm your local time."
4. First look: History's undelivered speeches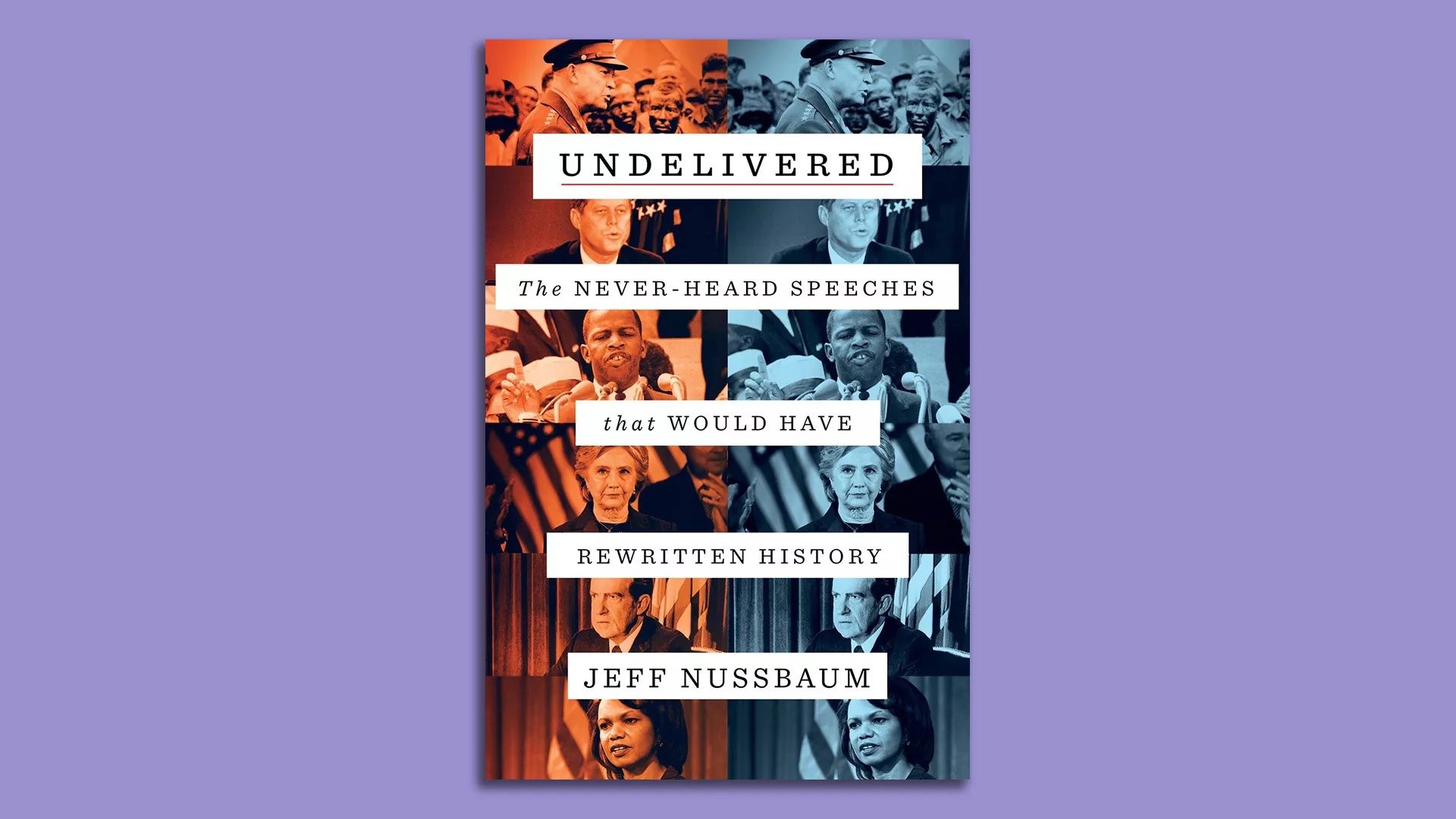 President John F. Kennedy in 1962 readied a speech that would have announced a punishing bombing run on Cuba, which could have led to nuclear war. Gen. Dwight D. Eisenhower drafted an apology speech in case the D-Day operation of 1944 failed.
Jeff Nussbaum, a veteran Democratic speechwriter who left the White House last month, unearths these historical gems in a new book, "Undelivered," out next week, Axios' Hans Nichols writes.
Why it matters: Russia's invasion of Ukraine has refocused the world's attention on geopolitics, democracy and the dangers of nuclear weapons. Nussbaum's book puts the moment in context.
It's a reminder of the ever-present high stakes in political and military decisions — and of just how uncertain history has always been until after it's happened.
Through 20 speeches that were never actually delivered, Nussbaum invites his readers to ponder alternative histories — some comforting, some truly terrifying.
There's the English translation of Japan's emperor Hirohito's undelivered apology following WWII. And a version of former President Richard Nixon's speech in which he would have refused to resign.
In August of 1963, a 23-year-old John Lewis was poised to reject what became the Civil Rights Act of 1964 as "too little and too late" — moments before Dr. Martin Luther King delivered his "I Have a Dream" speech.
The Archbishop of Washington, Patrick O'Boyle, threatened to withhold his invocation if Lewis used his more aggressive language. MLK weighed in as well. Lewis cut the offending passages and toned down his rhetoric.
Had Hillary Clinton won in 2016, she planned to end her victory speech with an imagined conversation with her late mother, Nussbaum writes.
"As hard as it might be to imagine, your daughter will grow up and become the president of the United States," Clinton was prepared to say.
Between the lines: Nussbaum combines a speechwriter's eye for detail with the amateur sleuth lurking inside of every history buff. Along the way, he solves some historical whodunnits and fingers Kennedy's speechwriter Ted Sorensen, a committed pacifist, as the author of JFK's undelivered airstrike speech.
What if Kennedy had sided with the "warhawks" and authorized 800 sorties to bomb Soviet nuclear missile installations in Cuba, instead of the naval blockade he announced?
The airstrike draft included an ominous blank space for "(Follows a description of first reports of action)."
"This parenthetical would be filled with a description of the battle, the scale of the destruction, the response from the USSR, the number of dead and sympathy for those lost," Nussbaum writes.
It might have served as a draft of "humanity's suicide note."
5. Mapped: Post-Roe access
Abortion would immediately become illegal in at least 13 states if the Supreme Court were to overturn Roe v. Wade, Axios' Oriana Gonzalez reports.
Arkansas, Idaho, Kentucky, Louisiana, Mississippi, Missouri, North Dakota, South Dakota, Tennessee, Utah, Texas, Oklahoma and Wyoming have all passed "trigger laws" outlawing abortion if Roe is overturned. More states could follow suit.
6. Exclusive: Hogan vs. Trump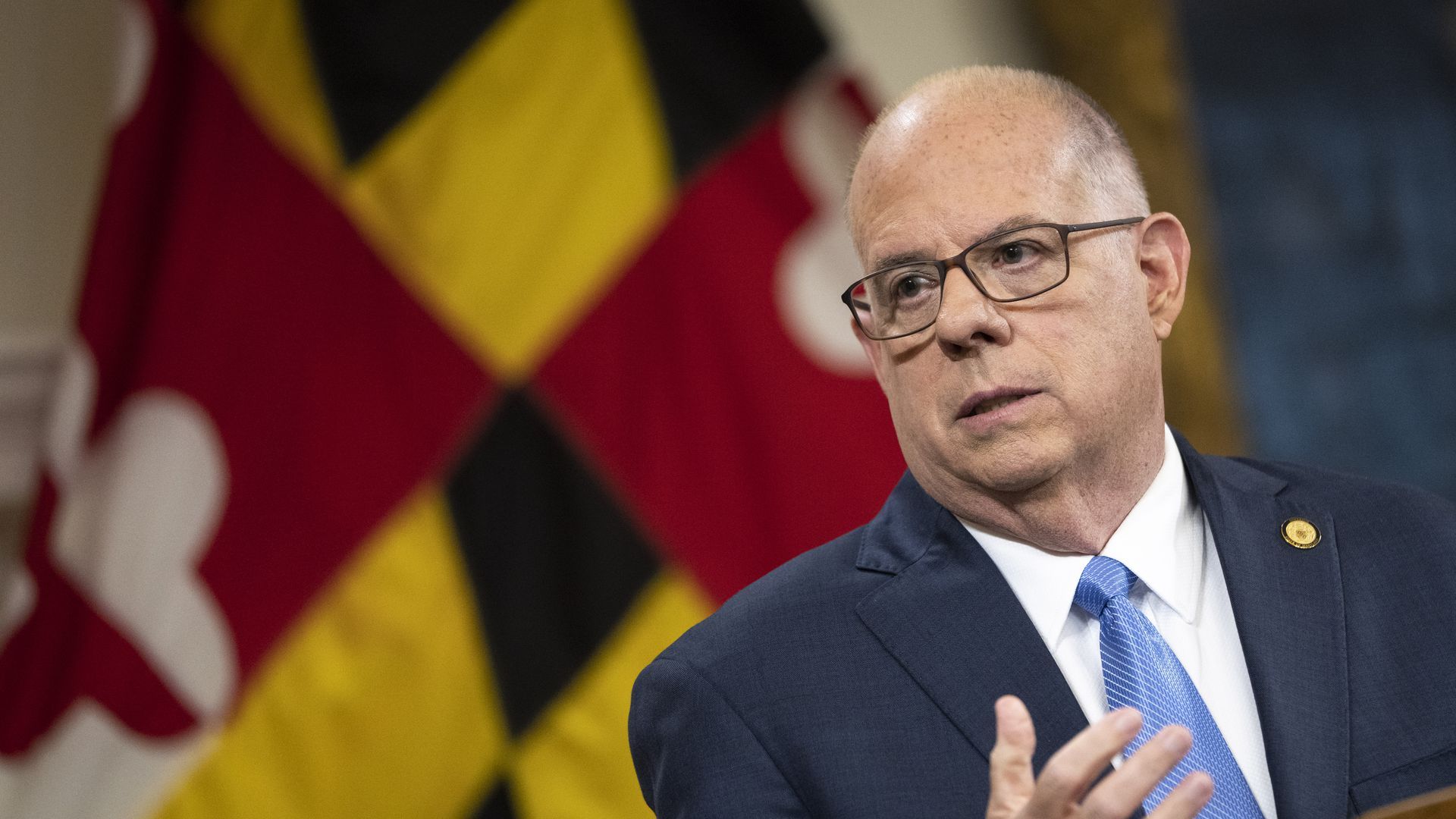 Maryland Gov. Larry Hogan (R) tells Axios' Alayna Treene he believes most of the candidates former President Trump has endorsed in the midterms will lose, showing Republicans they don't need to tie themselves to Trump to win elections.
"We won't win back the White House by nominating Donald Trump or a cheap impersonation of him. The definition of insanity is doing the same thing over and over again and expecting a different result," Hogan, a potential 2024 Republican presidential candidate, will say in a speech tonight at the Reagan Library in California.
7. 🇺🇦 New intel on Kremlin plan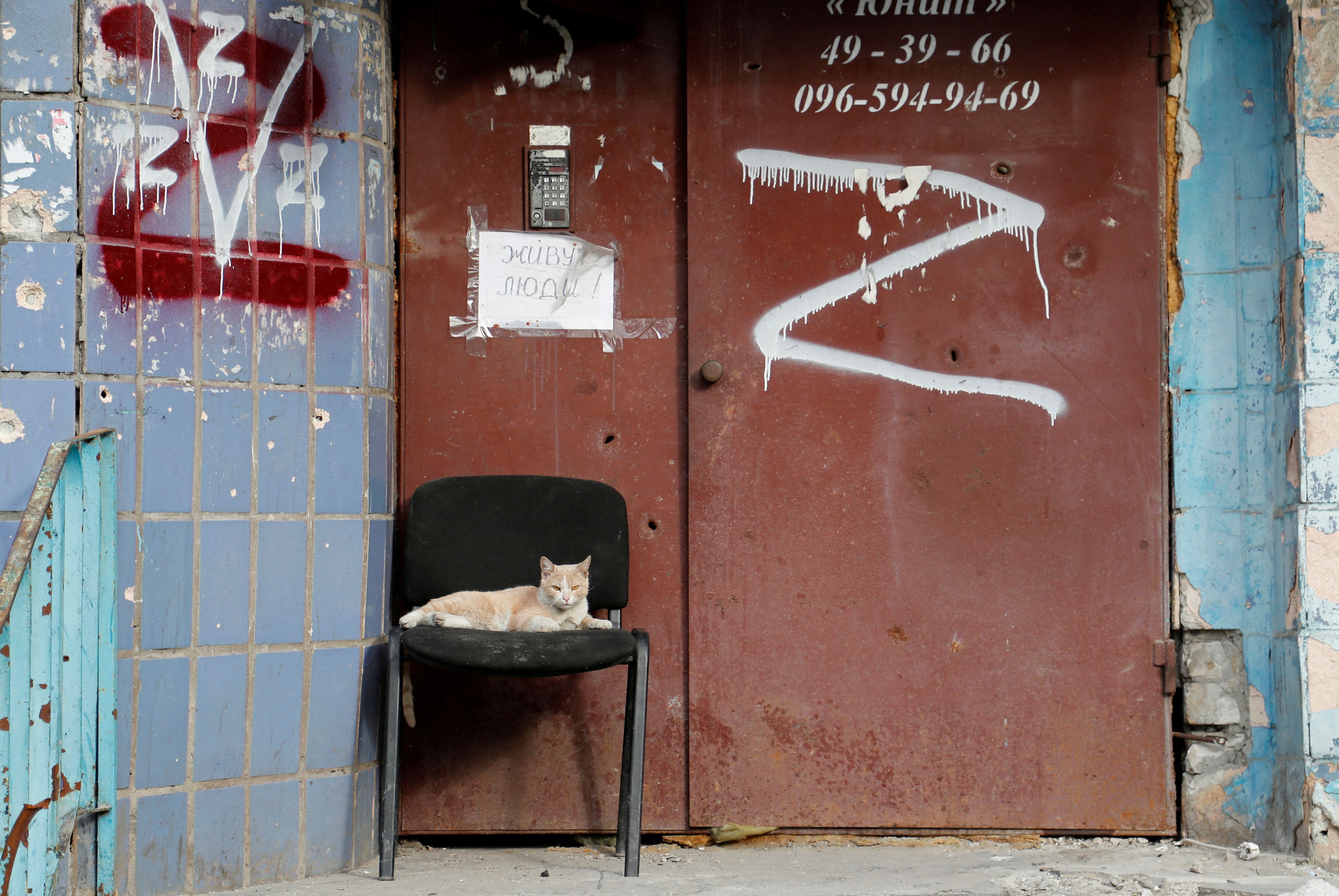 The U.S. has "highly credible" intelligence the Kremlin is planning to organize "sham referenda" as a pretext to annex occupied territories in eastern Ukraine into Russia sometime in mid-May, a top U.S. diplomat warned yesterday.
The aggressive step could coincide with Russia's May 9 "Victory Day" holiday. Some Western officials believe Vladimir Putin will use the occasion to declare war on Ukraine officially, and fully mobilize Russia's reserve forces.
8. 🌭 1 for the road: Inflation comes for coneys
Prices are rising for the iconic Detroit staple as restaurants grapple with increasing costs for ingredients, Joe Guillen reports in Axios Detroit, which debuted this week.
After charging 99¢ for 17 years, Grandy's Coney Island raised its price a few months ago to $1.10.
"Everything went up — chili, the bread, everything," owner Gus Jaku says.
The Detroit coney is amazingly consistent — chili, mustard and chopped onions over a hot dog and a bun. The ingredients were the same at all 10 diners the team visited.
All-beef costs more than beef-pork.
📬 Invite your friends to sign up here to get their daily essentials — Axios AM, PM and Finish Line.