Good Thursday morning. House Majority Whip Steve Scalise (R-La.), speaking publicly for the first time since he was shot 106 days ago, tells Norah O'Donnell in a "60 Minutes" interview, previewed today on "CBS This Morning," that doctors did a "phenomenal job of rebuilding … a lot of damage inside that had to get fixed."
https://www.axios.com/newsletters/axios-am-a6062d5e-c0c0-48d6-948d-8a98ab3b676e.html?chunk=0#story0
1 big thing: GOP's "nightmare scenario"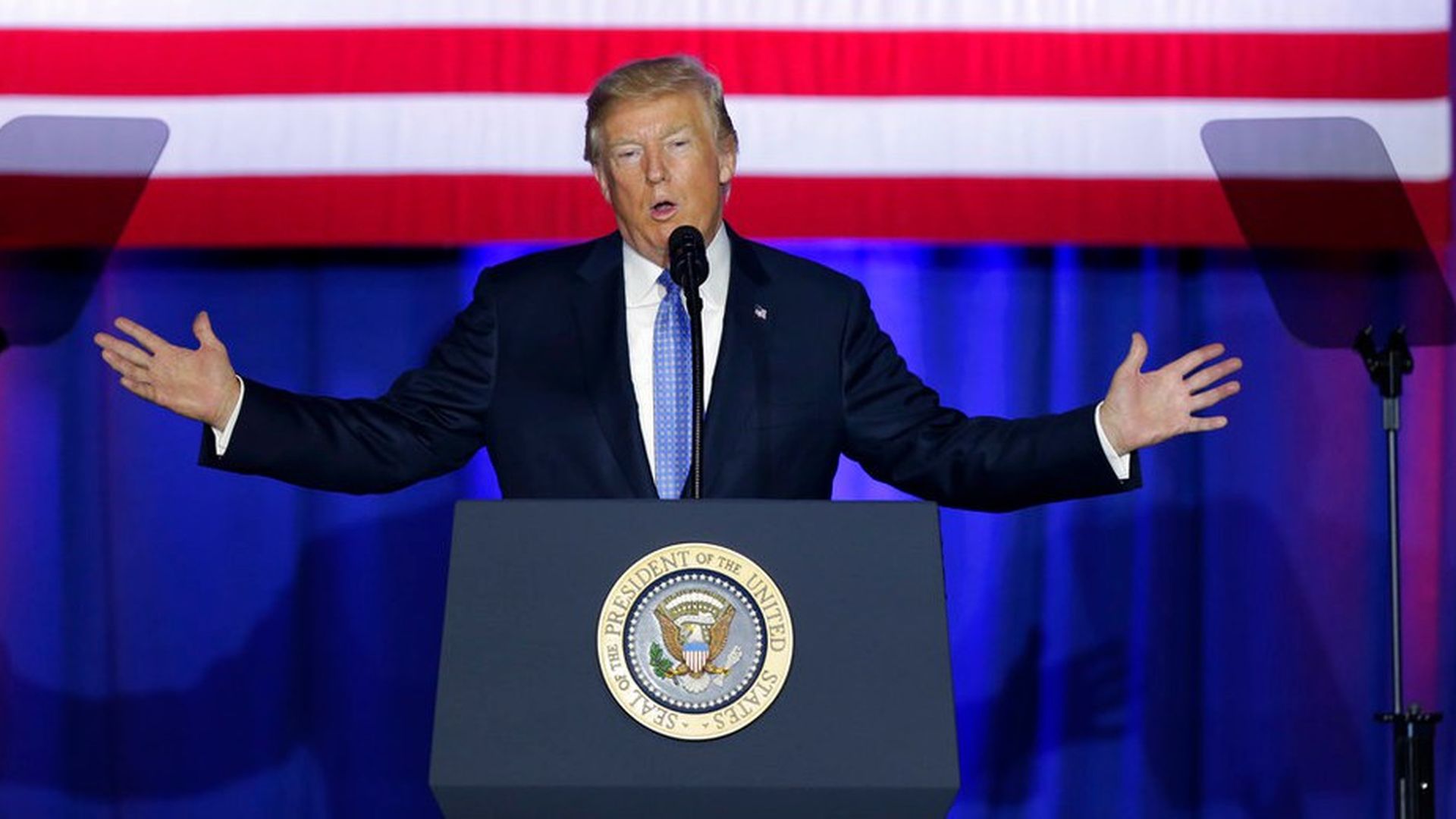 President Trump has built an escape hatch from his own tax plan. In Indianapolis yesterday, he bragged that it's the "largest tax cut in our county's history."
But in the West Wing earlier, Trump resisted the framework that had been cooked up by congressional leaders, plus economic adviser Gary Cohn and Steve Mnuchin:
Why it matters: If Trump shows the fickleness he showed on repeal-and-replace (championing the House plan, then later calling it "mean"), that could increase the chances the plan sinks, with him blaming Congress.
What happened: On Monday, there were some tense moments for Republicans at both ends of Pennsylvania Avenue, as word got out Trump wasn't thrilled with the framework, sources tell Axios' Jonathan Swan.
Trump wanted to propose an even lower corporate rate. It's "The Art of the Deal": Don't open the bidding with the number you ultimately want — 20% (the figure announced yesterday), down from 35%. Open with an extreme bid and work back. Trump wanted to propose 15%.
Trump was also attuned to the political risks of raising the bottom rate from 10% to 12%, while cutting the top individual rate. (That would shift the pitch to a zero rate with the doubling of the standard deduction, and leave room for a higher top rate. Yesterday's plan could drop the top rate for individuals to 35% from 39.6%.)
On Monday, Republicans on the Hill were genuinely uneasy, and thought there was a chance POTUS wouldn't sign off.
Be smart: Tax reform is now an existential issue for House Speaker Ryan and Senate Leader McConnell. If they botch this, as they did health care, both chambers could lose their Republican majorities.
Some conservative Republicans worry about a "nightmare scenario" for the party: no health care repeal, no tax reform — and the party's top two accomplishments of this Congress are a "bailout" for insurance companies (fixes to the Affordable Care Act), and "amnesty" ("Dreamer" legislation).
That would depress Republicans and excite Democrats — the surest formula for the GOP to blow its majorities.
How it's playing ... USA Today banner, "Trump could reap millions in tax plan: Proposals to cut estate taxes, AMT would benefit wealthy" ... L.A. Times lead story, "Tax plan would hit state hard: GOP proposal would end a big tax break for Californians and may curtail the mortgage interest deduction."
https://www.axios.com/newsletters/axios-am-a6062d5e-c0c0-48d6-948d-8a98ab3b676e.html?chunk=1#story1
2. Article of the day
"Twitter may have been used even more extensively than Facebook in the Russian influence campaign last year," the N.Y. Times' Daisuke Wakabayashi and Scott Shane report on A1:
What's new: "In addition to Russia-linked Twitter accounts that posed as Americans, the platform was also used for large-scale automated messaging, using 'bot' accounts to spread false stories and promote news articles about emails from Democratic operatives that had been obtained by Russian hackers."
How it happened: "Unlike Facebook, the service does not require its users to provide their real name (or at least a facsimile of one) and allows automated accounts."
Why it matters: "Twitter has said almost nothing about what it knows about Russia's use of its platform."
What's next: Twitter today will brief staff of the Senate and House intelligence committees.
Be smart: Conservatives on the Hill are hungry to go after Big Tech. There's an irony: The evidence points to the platforms helping Trump. But the Russian revelations clearly add to the companies' regulatory and legislative vulnerability.
Go deeper:
"How Russians use social media to divide Americans," by Axios' Sara Fischer and David McCabe.
"What to expect in Twitter's Russia probe briefing," by Axios' David McCabe.
https://www.axios.com/newsletters/axios-am-a6062d5e-c0c0-48d6-948d-8a98ab3b676e.html?chunk=2#story2
3. Trump v. Zuck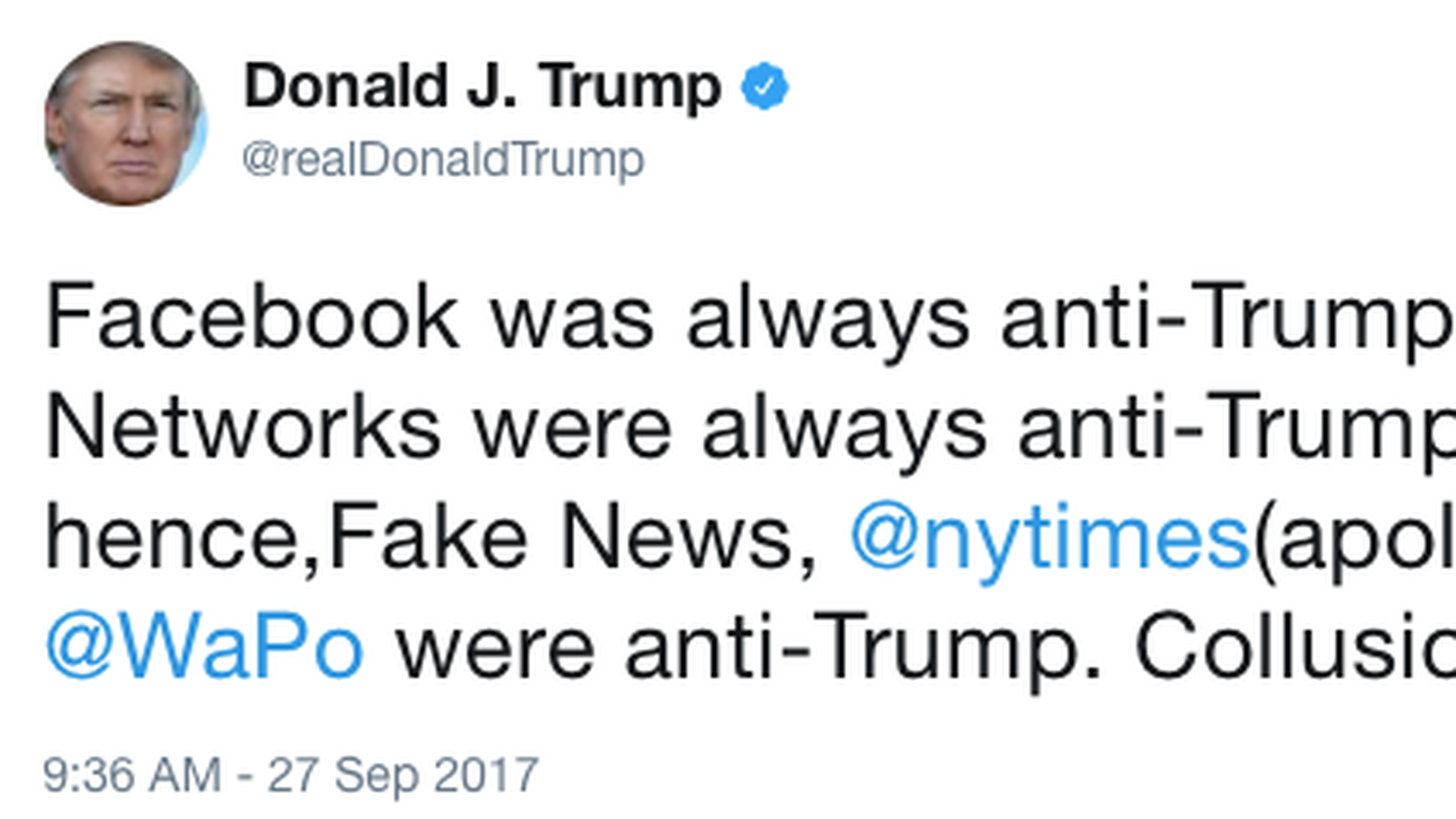 Mark Zuckerberg's response to Trump's tweet:
"Trump says Facebook is against him. Liberals say we helped Trump. Both sides are upset about ideas and content they don't like. That's what running a platform for all ideas looks like."
"After the election, I made a comment that I thought the idea misinformation on Facebook changed the outcome of the election was a crazy idea. Calling that crazy was dismissive and I regret it. This is too important an issue to be dismissive."
"But the data we have has always shown that our broader impact -- from giving people a voice to enabling candidates to communicate directly to helping millions of people vote -- played a far bigger role in this election."
Be smart: Belated "regret" by Zuckerberg will do little to disarm Facebook's increasingly emboldened critics. But it sets the table for the inevitable future congressional testimony by Facebook executives.
https://www.axios.com/newsletters/axios-am-a6062d5e-c0c0-48d6-948d-8a98ab3b676e.html?chunk=3#story3
4. Adding it up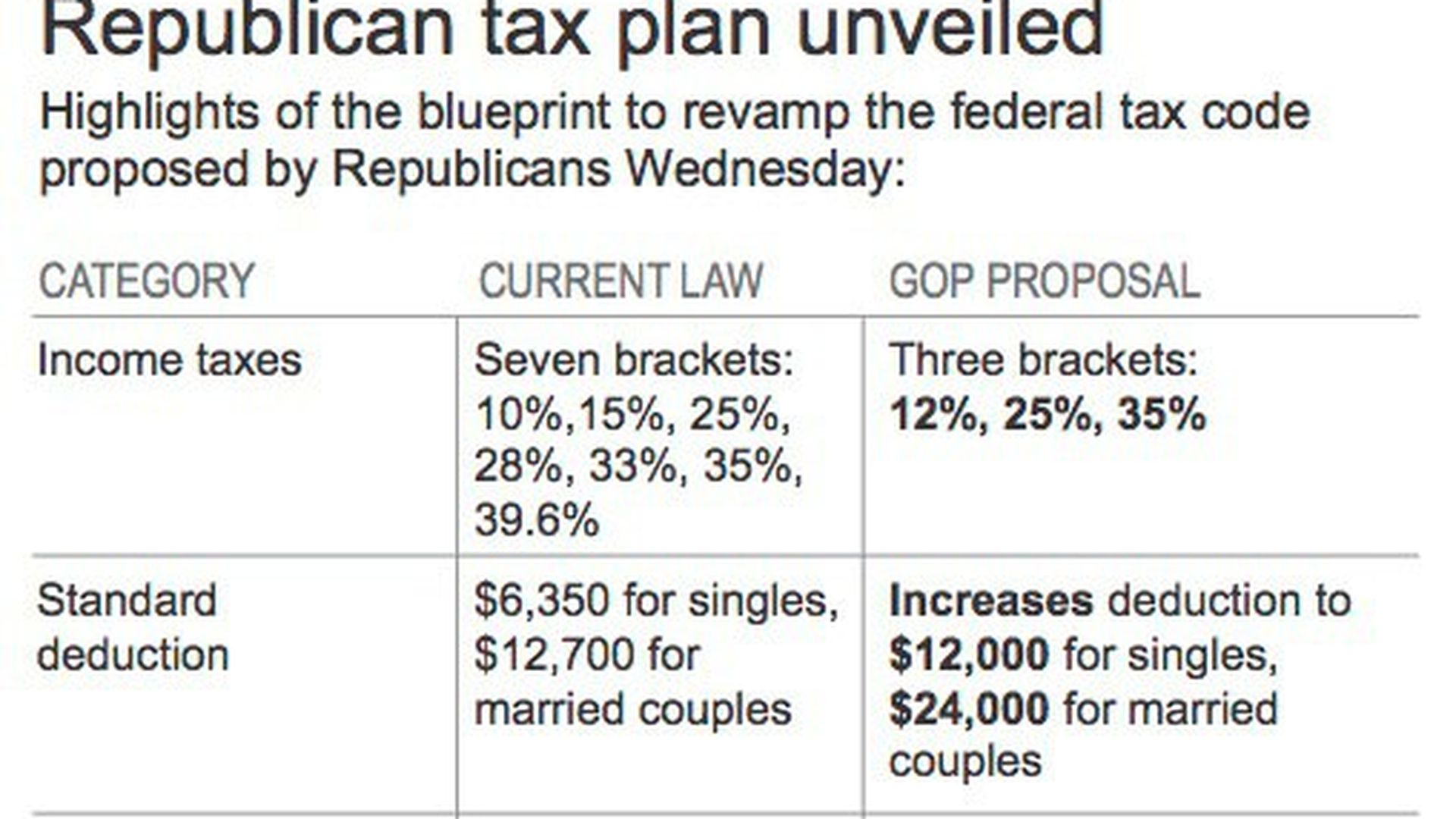 "How do you pay for an estimated $5.8 trillion tax cut?" AP Economics Writer Josh Boak asks:
"For ... Trump and Republican congressional leaders, that is ... mostly unanswered."
"The plan ... took a first step toward outlining how Republicans propose to cover some of the monumental cost over the next 10 years, mainly by removing certain tax breaks. But even those proposed changes were left vague — and wouldn't remotely pay the full cost of the tax cut."
"The administration says it would eliminate most personal tax breaks. Possibly gone would be people's ability to deduct state and local taxes as well as eligible medical expenses. But doing so would still leave the tax cut more than $2 trillion shy of paying for itself."
Why it matters: "[A]nalysts say the government would have to help pay for the tax cut by slashing programs that serve the middle class. Or it would be forced to run the national debt up to dangerous levels, likely driving up borrowing rates for consumers and businesses."
Go deeper ... Axios posted Trump's 9-page plan.
https://www.axios.com/newsletters/axios-am-a6062d5e-c0c0-48d6-948d-8a98ab3b676e.html?chunk=4#story4
5. Picture of hopelessness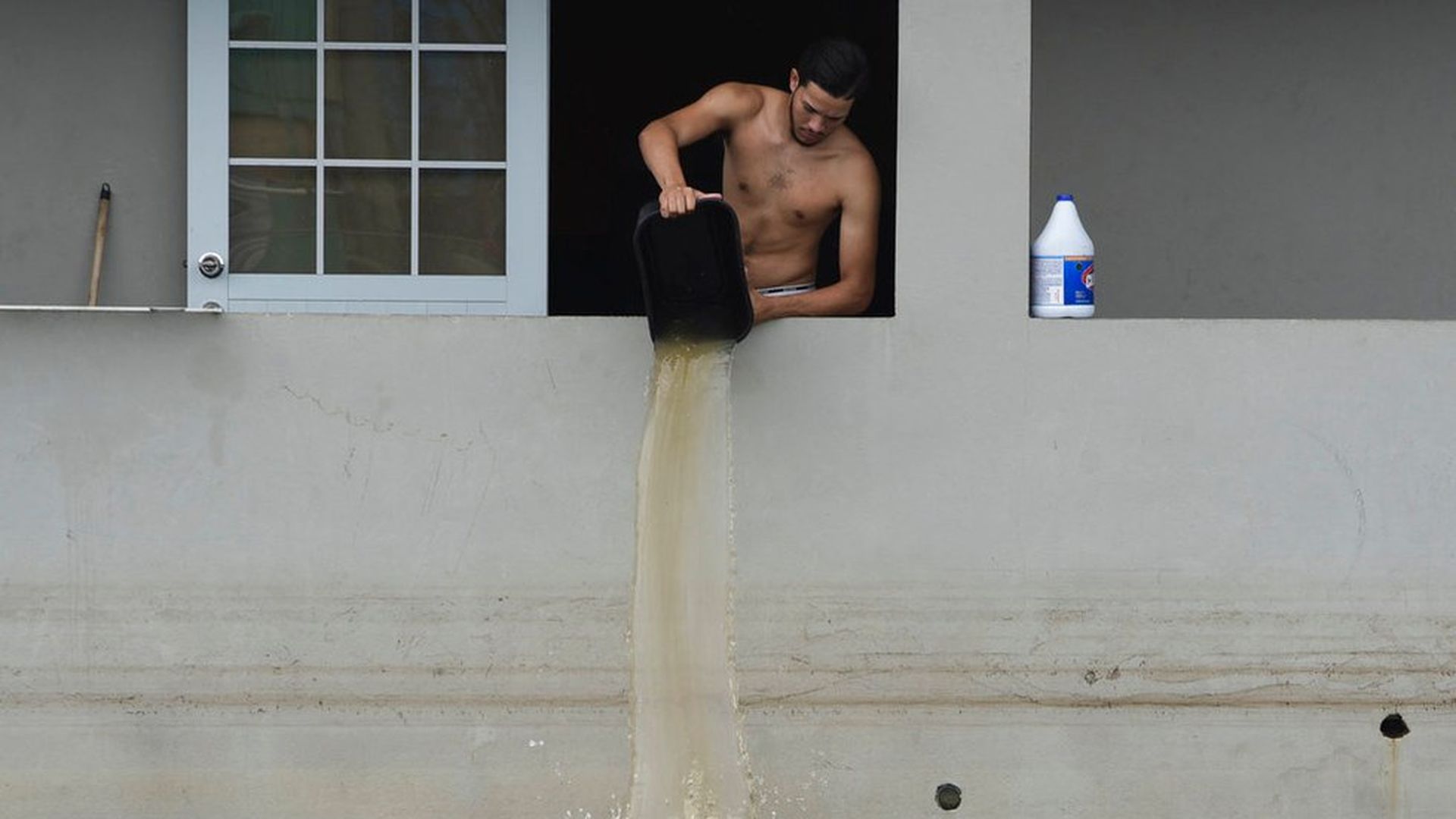 A resident bails water from a flooded home in Catano, Puerto Rico, yesterday.
"Now even money is running out in storm-hit Puerto Rico," by AP's Ben Fox and Danica Coto in San Juan:
"The aftermath ... has resulted in a near-total shutdown of the U.S. territory's economy that could last for weeks and has many people running seriously low on cash and worrying that it will become even harder to survive on this storm-ravaged island."
"There are long lines at the banks that are open with reduced hours or the scattered ATMs that are operational amid an islandwide power outage and near total loss of telecommunications."
"Many people are unable to work or run their businesses because diesel to run generators is in short supply or they can't spend all day waiting for gas to fill their car."
https://www.axios.com/newsletters/axios-am-a6062d5e-c0c0-48d6-948d-8a98ab3b676e.html?chunk=5#story5
How others live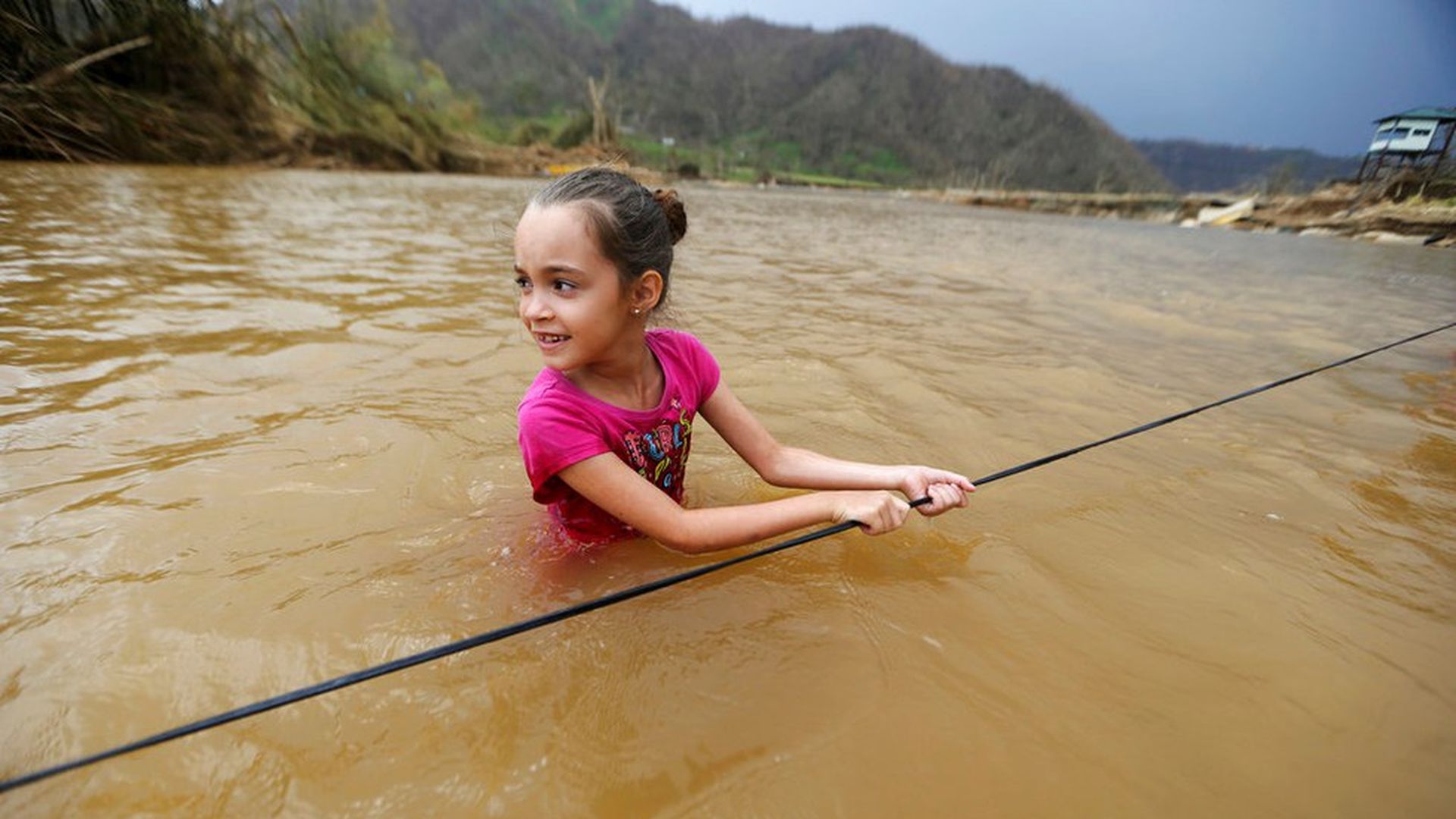 Bridge swept away by Hurricane Maria ... Ruby Rodriguez, 8, looks back at her mother as she wades across the river in the San Lorenzo neighborhood of Morovis, Puerto Rico, yesterday.
The family was returning to their home after visiting family on the other side.
Go deeper ... The WashPost wrote about this community, "There was once a bridge here": "The only way out of the residential neighborhood is to swim across the river or drive at least three hours around a mountain, a near-impossibility because of the scarcity of gas. Residents tied a fallen cable wire across the river in an attempt to send food and water across."
https://www.axios.com/newsletters/axios-am-a6062d5e-c0c0-48d6-948d-8a98ab3b676e.html?chunk=6#story6
6. And don't forget the Virgin Islands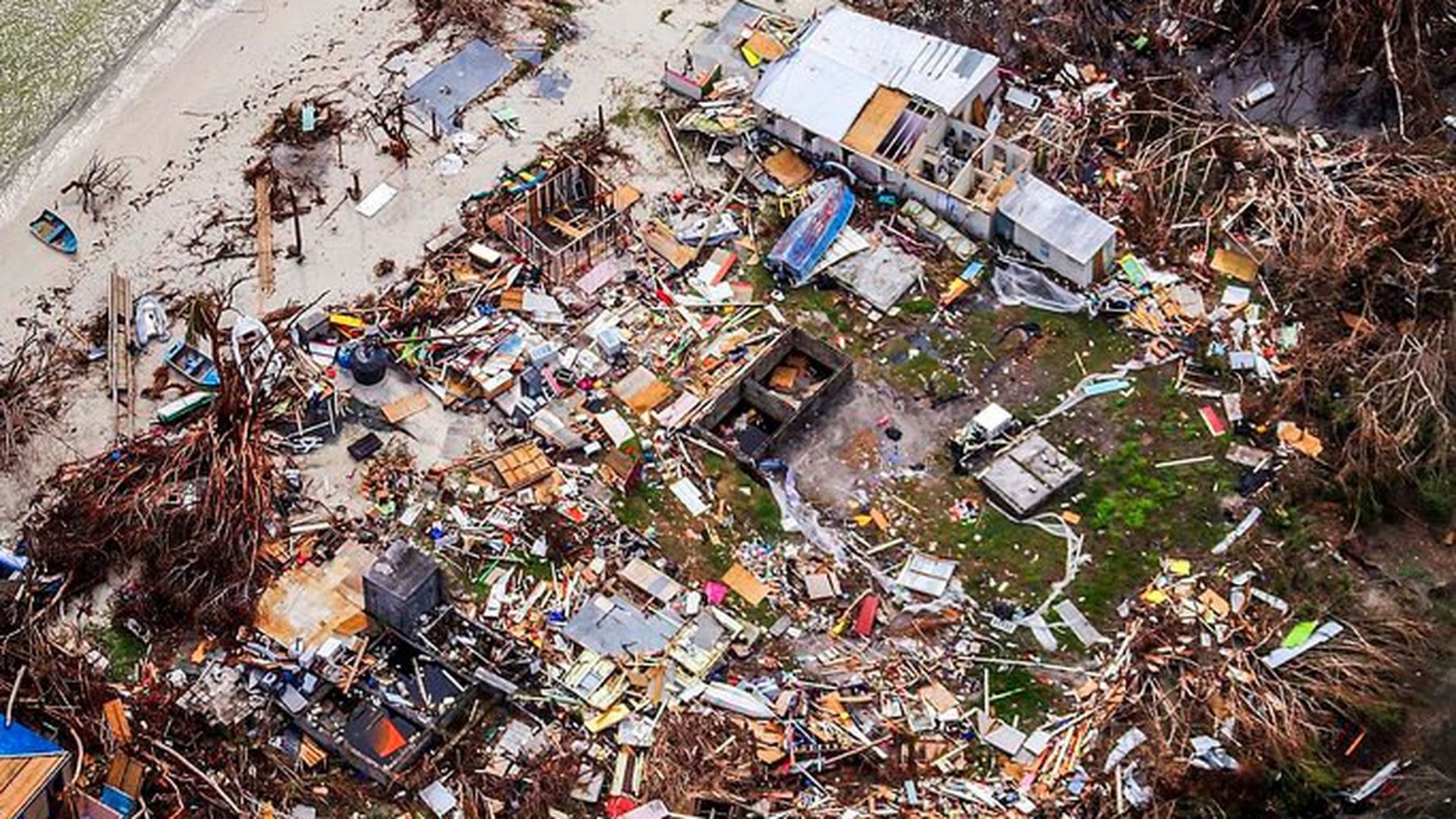 Hurricane Irma, at one point the most powerful hurricane ever recorded in the open Atlantic, wreaked havoc in parts of the Caribbean — Antigua and Barbuda, Anguilla and St. Martin, the U.S. and British Virgin Islands, Turks and Caicos, the Bahamas and parts of Cuba — leaving more than three dozen people dead and turning vacation island paradises into devastated landscapes.
N.Y Times Quote of the Day ... Clinton Gaskins, owner of Longboard, a restaurant on St. John, in the United States Virgin Islands, where the only customers these days are the locals who stop by to pick up Red Cross-provided meals: "The economy evaporated pretty much overnight."
Go deeper: "In the Virgin Islands, Hurricane Maria Drowned What Irma Didn't Destroy: As islanders wait for doctors, medicine, fuel and manpower to rebuild, the economic toll from the storms is only starting to come to light," by Jeremy Peters in Cruz Bay, V.I.
https://www.axios.com/newsletters/axios-am-a6062d5e-c0c0-48d6-948d-8a98ab3b676e.html?chunk=7#story7
7. Trump's playbook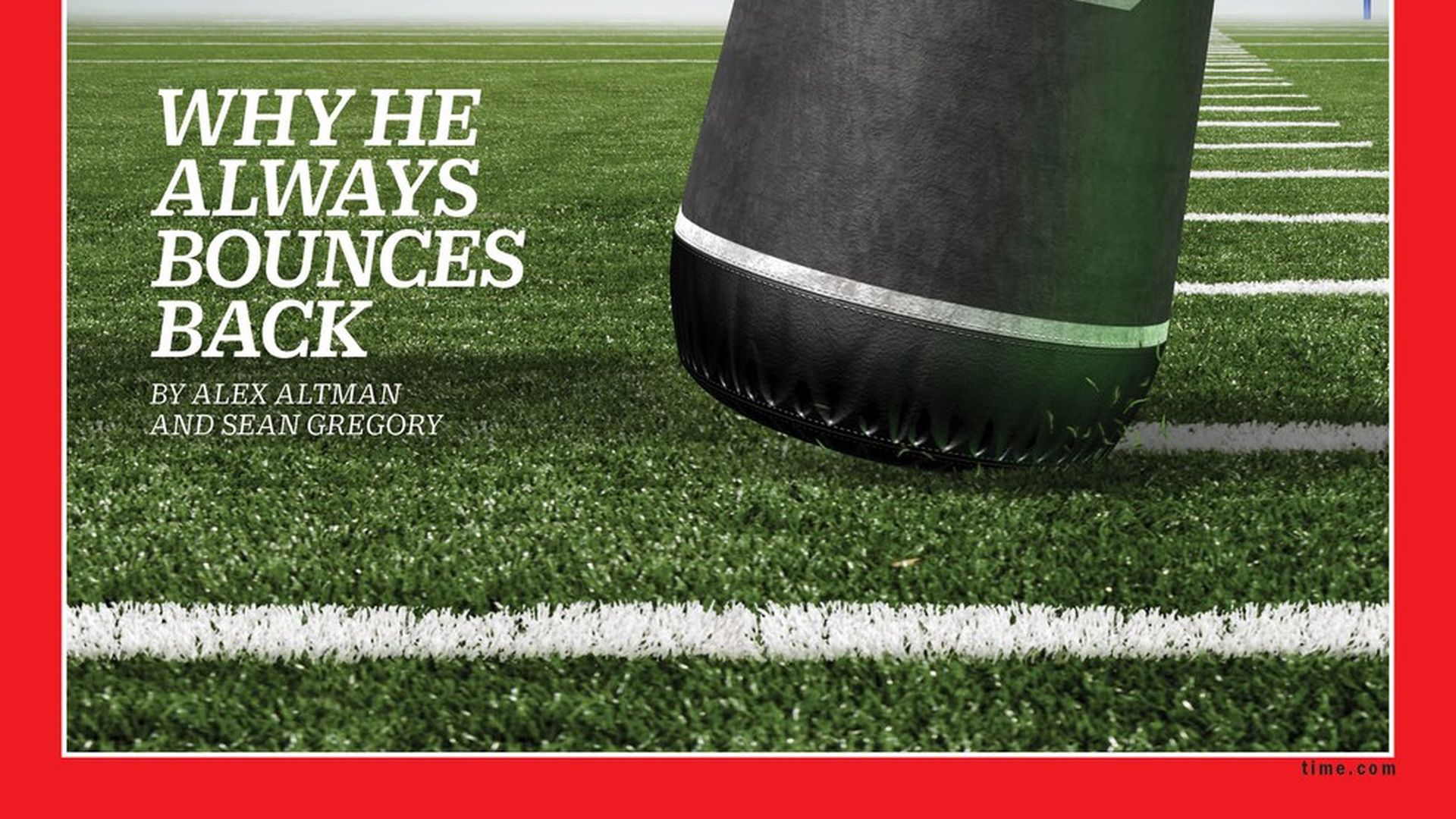 TIME's Alex Altman and Sean Gregory: "It was a remarkable thing for a President to devote so much energy to attacking athletes for peacefully exercising their First Amendment rights. But the spat over sports was ... a move straight from Trump's political playbook."
"[He] spotted a wedge issue that pits his rural, conservative white base against both wealthy black athletes and liberal elites who scold the NFL for everything from racist team logos to soft-pedaling the risks of head trauma."
https://www.axios.com/newsletters/axios-am-a6062d5e-c0c0-48d6-948d-8a98ab3b676e.html?chunk=8#story8
8. Bannon's 2020 issue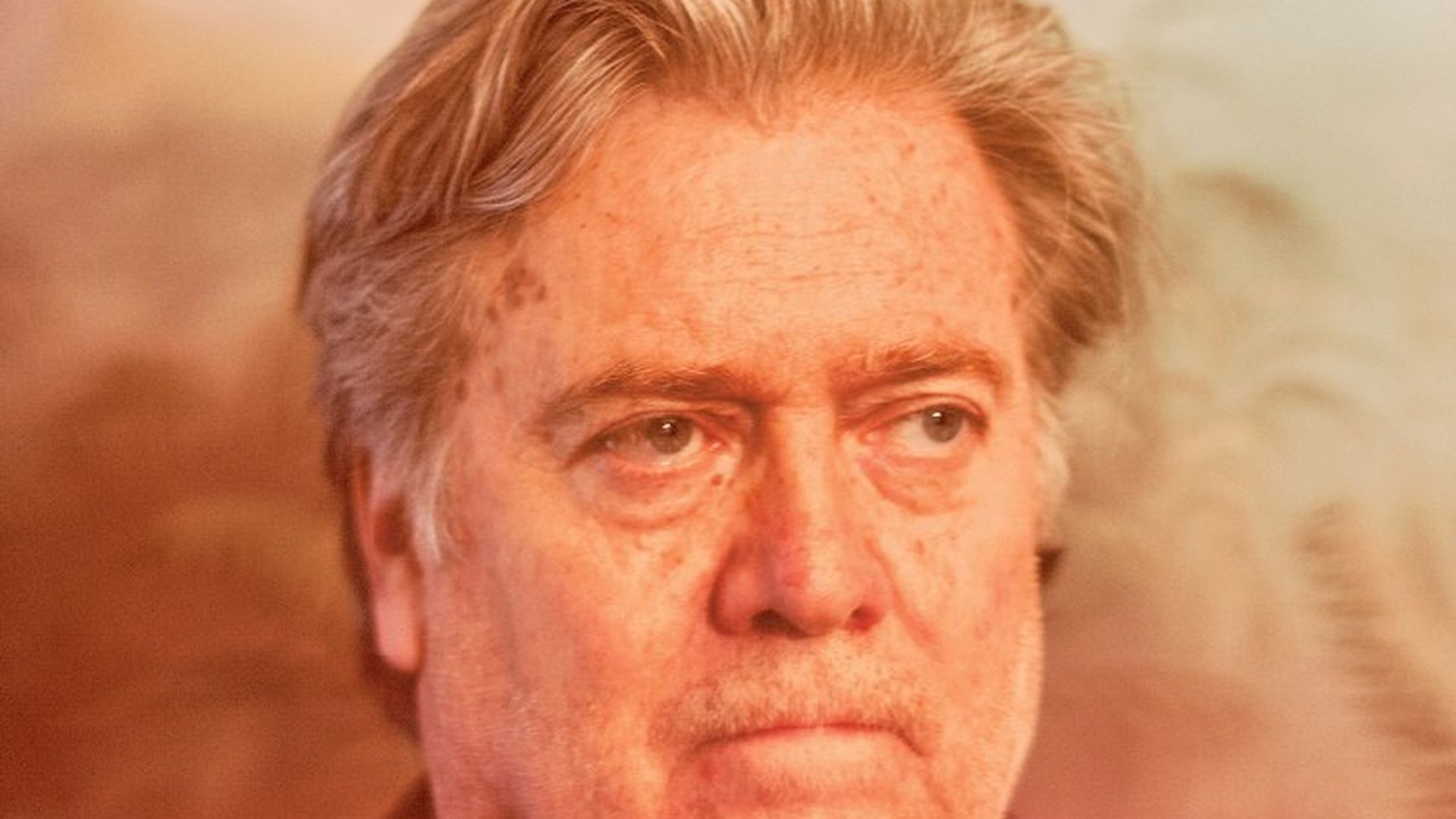 "Steve Bannon's Back and Targeting China," by Josh Green in the forthcoming Bloomberg Businessweek:
"From Birmingham to Beijing, the ousted Trump strategist is leading a movement of his own, ... sounding an alarm on 'the forced technology transfer of American innovation to China' — and is working with Henry Kissinger."
"The day after [Roy] Moore's victory [in Alabama], Bannon flew to Colorado to interview candidates in western states to carry the populist mantle in 2018. His effort to steer the GOP toward nationalism, Bannon explains, will involve encouraging candidates to take hard-line positions toward China."
Bannon: "Every day we are going to be making China a huge part of the '18 and '20 elections."
https://www.axios.com/newsletters/axios-am-a6062d5e-c0c0-48d6-948d-8a98ab3b676e.html?chunk=9#story9
9. Axios Science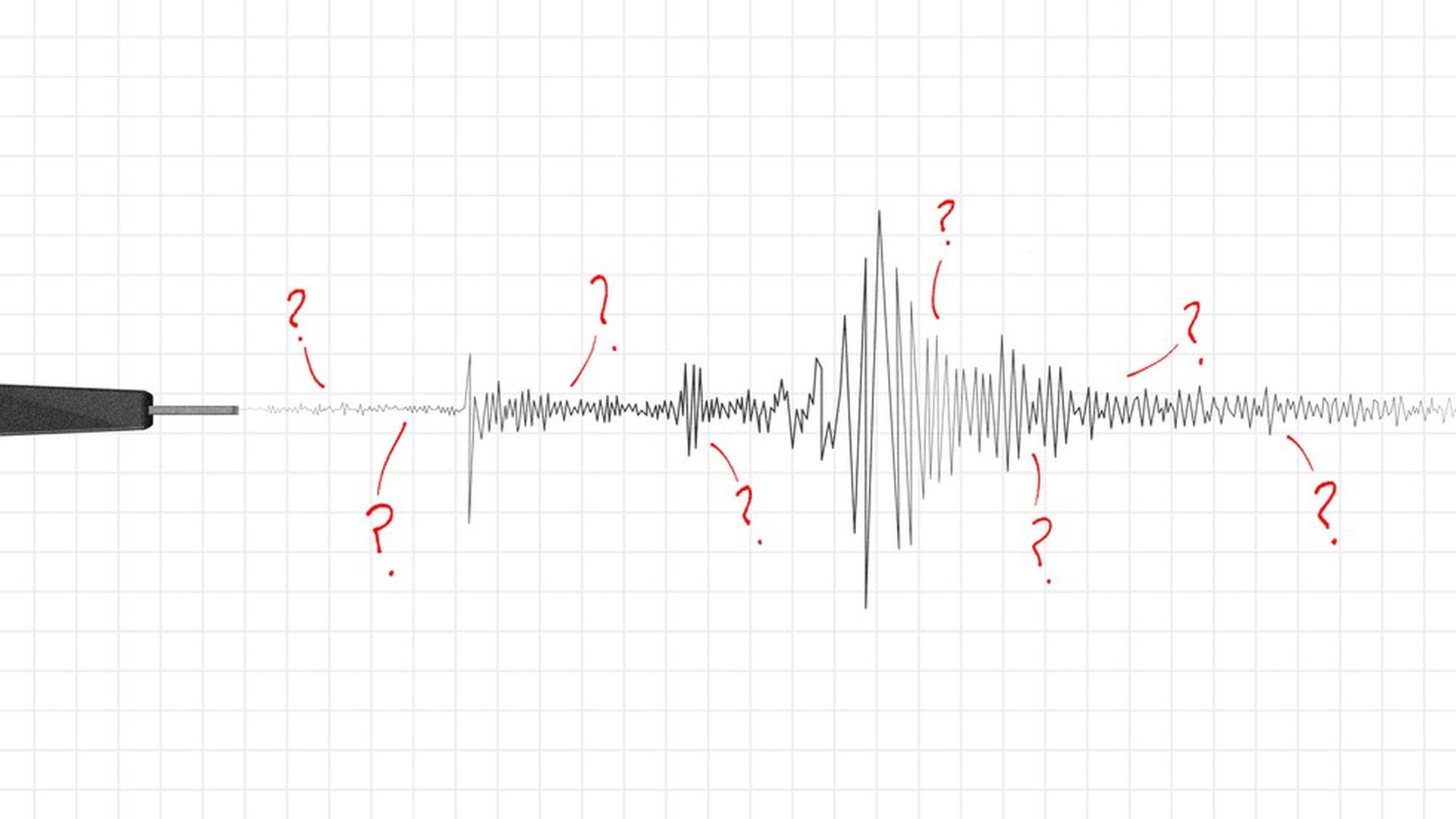 "Why we're decades away from predicting earthquakes," by Axios' Erin Ross:
U.S. Geological Survey geophysicist Andrew Michael thinks there's hope, but not for earthquake predictions as traditionally defined. He emphasizes operational earthquake forecasting, which tells the probability that a quake of a certain strength might occur in a given region over a given period of time.
These sorts of forecasts don't tell people when to evacuate, but they do help inform building codes, train emergency response teams and ultimately save lives.
https://www.axios.com/newsletters/axios-am-a6062d5e-c0c0-48d6-948d-8a98ab3b676e.html?chunk=10#story10
10. 1 weed thing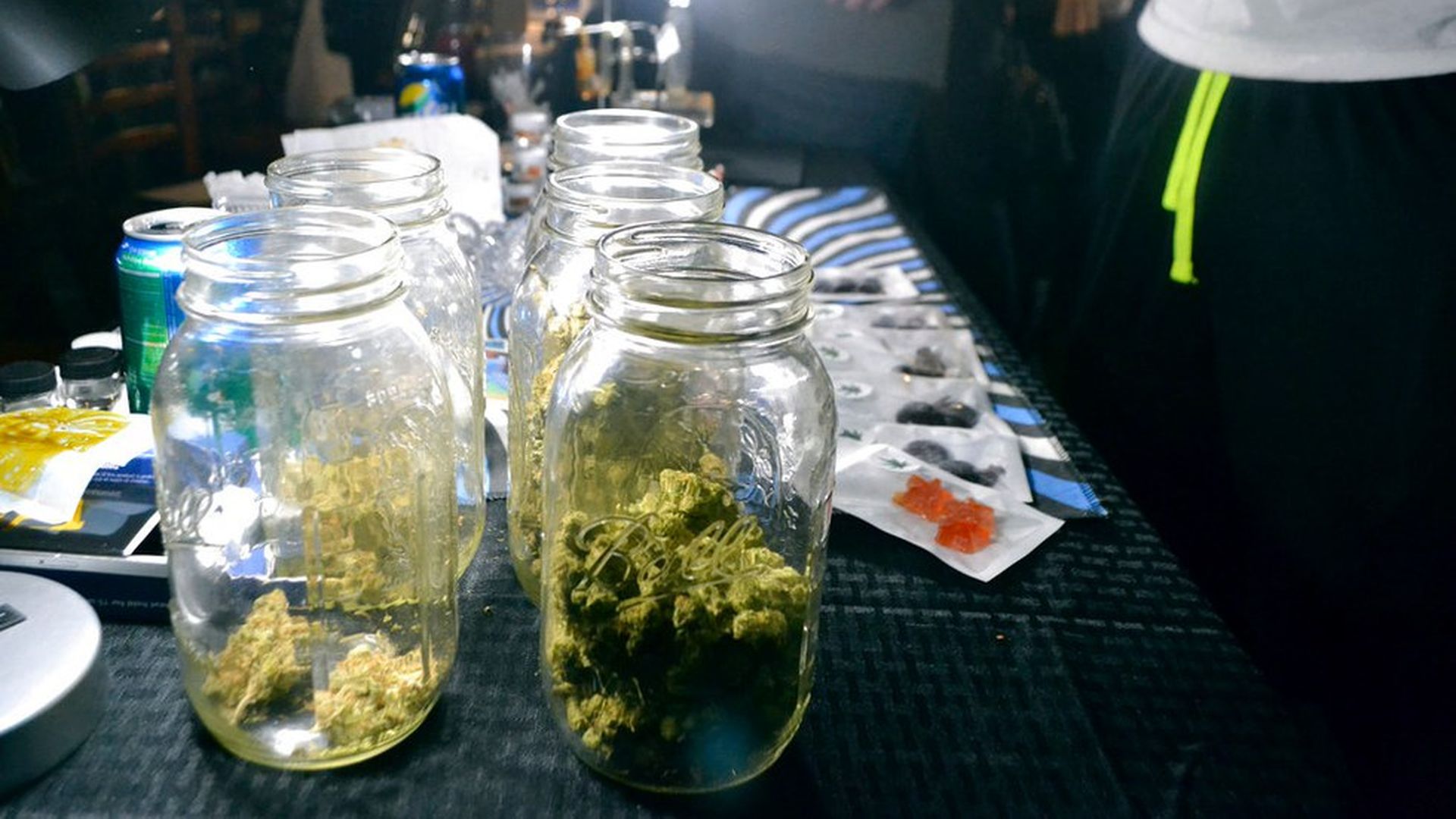 "Gift loophole" makes buying marijuana safe in D.C.: You pay for a mug, and they throw in the pot ... "Giving the gift of green in the 'District of Cannabis,'" by AP's Ashraf Khalil:
"A 2014 [D.C.] ballot initiative to legalize recreational use passed overwhelmingly. But unlike the eight states that have legalized recreational use, the Washington initiative also maintained it was still illegal to buy or sell."
So "[i]nstead of the straightforward marijuana storefronts common in Colorado or Nevada, [D.C.] has developed a thriving 'gift economy' marijuana industry."
"These businesses, many offering delivery, sell everything from coffee cups to artwork — all overpriced and all coming with a little something extra."
"According to marijuana merchants, [this] has resulted in spiraling supply and demand. The relative ease of availability without risking arrest or having to maintain a relationship with a dealer has brought a wave of consumers of all ages and demographics. And that wave of demand has brought a wave of new suppliers."
"In addition to the dozens of different businesses working through the gift loophole, there are now hundreds of marijuana-themed public events taking place across the city — most openly advertised on social media."
"It remains illegal to smoke in public. Arrests for public consumption have actually spiked since the legalization initiative came into effect."