March 07, 2019
😎 Good Thursday morning.
Was this email forwarded to you? Sign up.
1 big thing: The biggest political scandal in American history
Here's how crazy — and perilous — the next 18 months will be for President Trump:
Even without seeing Robert Mueller's report, or knowing what prosecutors with the Southern District of New York have unearthed, or what congressional investigators will find, we already have witnessed the biggest political scandal in American history. 
Mueller has already delivered one of the biggest counterintelligence cases in U.S. history, author Garrett Graff points out — up there with Aldrich Ames (a former CIA officer convicted in 1994 of being a KGB double agent), or Julius and Ethel Rosenberg (executed in 1953 for spying for the Soviets).
Historians tell Jim VandeHei and me that the only two scandals that come close to Trump-Russia are Watergate, which led to President Richard Nixon's resignation in 1974, and the Teapot Dome scandal of the early 1920s, in which oil barons bribed a corrupt aide to President Warren Harding for petroleum leases.
Watergate yielded more charges than Mueller has so far: A total of 69 people were charged in Watergate; 48 people and 20 corporations pleaded guilty. Mueller so far has indicted 27 people; seven have been convicted or pleaded guilty.
But historians say that both Watergate and Teapot Dome were more limited because a foreign power wasn't a central player, and a much narrower band of potential offenses was under investigation.
A fourth notable scandal, the Iran-Contra affair of the mid-1980s — in which arms were traded for hostages held by Iran, with the money used to fund rebels in Nicaragua — also involved a more limited range of issues.
The "biggest" realization might strike Trump supporters as overblown or plain wrong. But consider what we already know about actions of Trump and his associates:
Scandal 1: Trump secretly paid hush money to two mistresses on the eve of his presidential victory, and lied about it. His longtime personal lawyer is going to prison after carrying out the scheme on his behalf.
The historical parallel: Bill Clinton was impeached (but acquitted by the Senate) for lying under oath about an affair with a White House intern. 
Clinton impeachment Article 3, passed by the House, was obstruction of justice.
Earlier presidents, or their friends, had also been known to pay off mistresses.
Scandal 2: During the presidential campaign, Trump confidantes continued negotiating for a tower in Moscow, potentially one of Trump's most lucrative deals ever. He hid this from the public and lied about it. His lawyer is going to prison for making false statements to Congress about the deal.
The historical parallel: None.
Scandal 3: Russian officials had more than 100 contacts with Trump associates during the campaign and transition, including his son, his closest adviser, his lawyer, and his campaign manager. The Russians offered assistance in undermining Hillary Clinton. The FBI and other government authorities weren't alerted about this effort to subvert our election. 
The historical parallel: None.
Scandal 4: Michael Flynn was national security adviser at the same time U.S. intelligence officials believed he was compromised by the Kremlin. He pleaded guilty to lying to the FBI about his Russian contacts.
The historical parallel: None.
Scandal 5: Trump fired FBI Director James Comey, and told NBC's Lester Holt it was at least in part because of the Russia investigation: "[T]his Russia thing with Trump and Russia is a made-up story."
The historical parallel: In the "Saturday Night Massacre" of 1973, Nixon tried to stop the Watergate investigation by abolishing the office of Watergate prosecutor Archibald Cox; and accepting the resignation of Attorney General Elliot Richardson, and firing Deputy Attorney General William Ruckelshaus, when they refused to fire Cox.
Scandal 6: Trump overruled the advice of his lawyers and intelligence experts, and granted his son-in-law, Jared Kushner, a top-secret clearance. This so alarmed his White House chief of staff John Kelly that he recorded his opposition in a memo. Trump and his family repeatedly denied he had interfered.
The historical parallel: None.
The big picture: Presidential historian Jon Meacham tells us that this "transcends scandal — it's a national crisis in the sense of a period of elevated stakes, high passions, and possibly permanent consequences."
"We're in the midst of making history more than we are reflecting it."
Be smart: Trump himself might survive all of this — and even more. Republican voters seem basically unmoved by the mounting evidence.
2. Facebook's pivot is bigger than privacy
Facebook's decision to shift gears to focus on encrypted private messaging will either cement the social network's global dominance or end it. Either way, it will change the way more than one-third of the world's population engages with the internet, Axios' Sara Fischer and Scott Rosenberg write.
Mark Zuckerberg's announcement yesterday ("A Privacy-Focused Vision for Social Networking") is a clear response to public outcry over Facebook's flawed custody of users' data.
"[P]eople increasingly ... want to connect privately in the digital equivalent of the living room," he wrote in his 3,200-word post.
"There is a growing awareness that the more entities that have access to your data, the more vulnerabilities there are for someone to misuse it."
But the shift, if it actually happens, could go a lot further than privacy principles.
Think big: If the move from desktop to mobile brought us Facebook 2.0, a pivot from open networks to private ones would usher in Facebook 3.0.
Zuckerberg is painting Facebook's next shift on the same scale as the transformations that propelled Microsoft and Apple:
Driving cryptocurrency adoption: Facebook is reportedly working on making a cryptocurrency that will let users transfer money in WhatsApp, using what's being dubbed "Facebook coin."
Changing data storage: Zuckerberg said Facebook would protect user information by keeping data centers out of "countries that have a track record of violating human rights like privacy or freedom of expression."
Redefining small business and micropayments: Facebook sees business as a prime market for the unified messaging service that it's building.
Be smart: Facebook's efforts to increase commerce and payment interactions on its platform could suggest the company is looking to replace ad revenue it might lose in the future.
But encryption makes it even harder for researchers to track and study misinformation, and for platforms to limit it.
3. Friendly fire
Two of Trump's most reliable media allies — Fox Business host Lou Dobbs and Matt Drudge — called him out last night over the direction of his administration.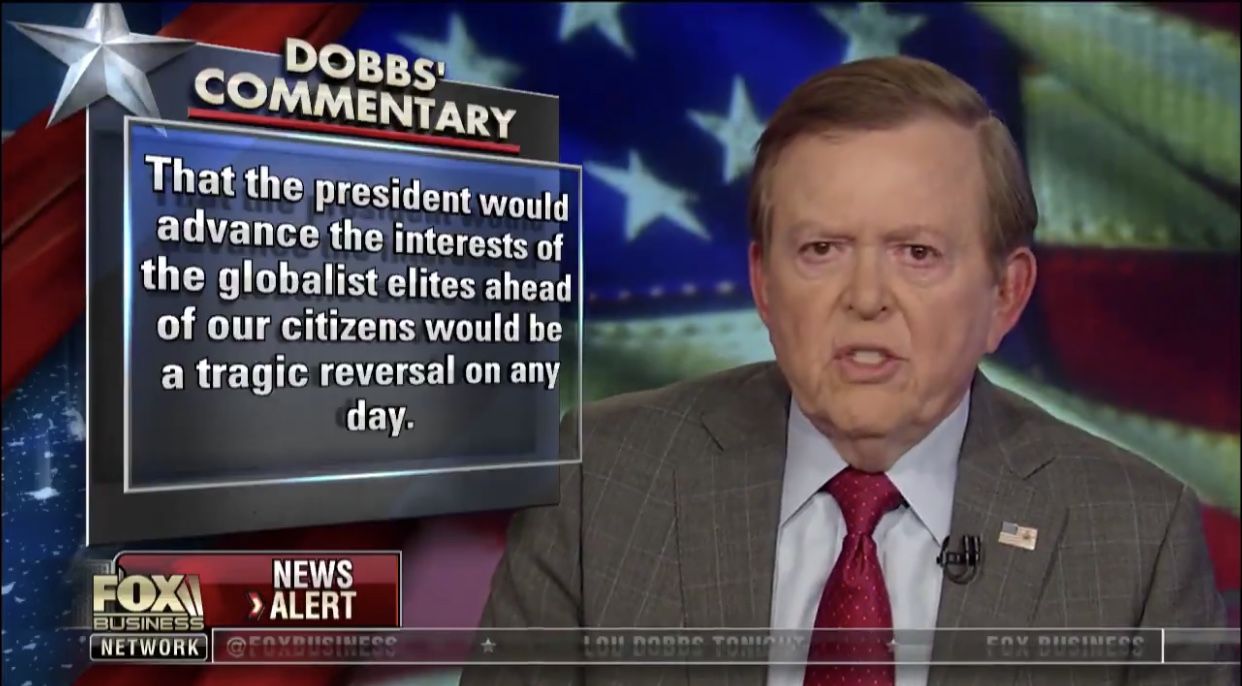 Trump's favorite TV host, Lou Dobbs, fired a warning shot at the president last evening after Trump hosted CEOs and the U.S. Chamber of Commerce at the White House, Jonathan Swan writes.
Trump can usually expect adoring coverage from Dobbs.
Dobbs not only whacked Trump for cozying up to the business establishment, but urged viewers to call the White House to say how far the president has run off track.
"I'd like to share a few thoughts," Dobbs said, about "what could very likely be a catastrophe for the working men and women, small business and entrepreneurs, our middle class, the American family."
Between the lines: Some prominent immigration restrictionists who support Trump, including Dobbs, have grown increasingly worried that he might flip from wanting to cut legal immigration to advocating an increase in legal immigration.
Business leaders have been cheering Trump on, and Jared and Ivanka support business-friendly immigration reform.
A prominent immigration restrictionist who is close to the White House told Axios around the time of Trump's State of the Union address that he worried that Trump was unreliable when it came to his earlier promises to restrict legal immigration.
Trump went off-script during his State of the Union address when he said he wanted legal immigrants to come into America in the largest numbers ever.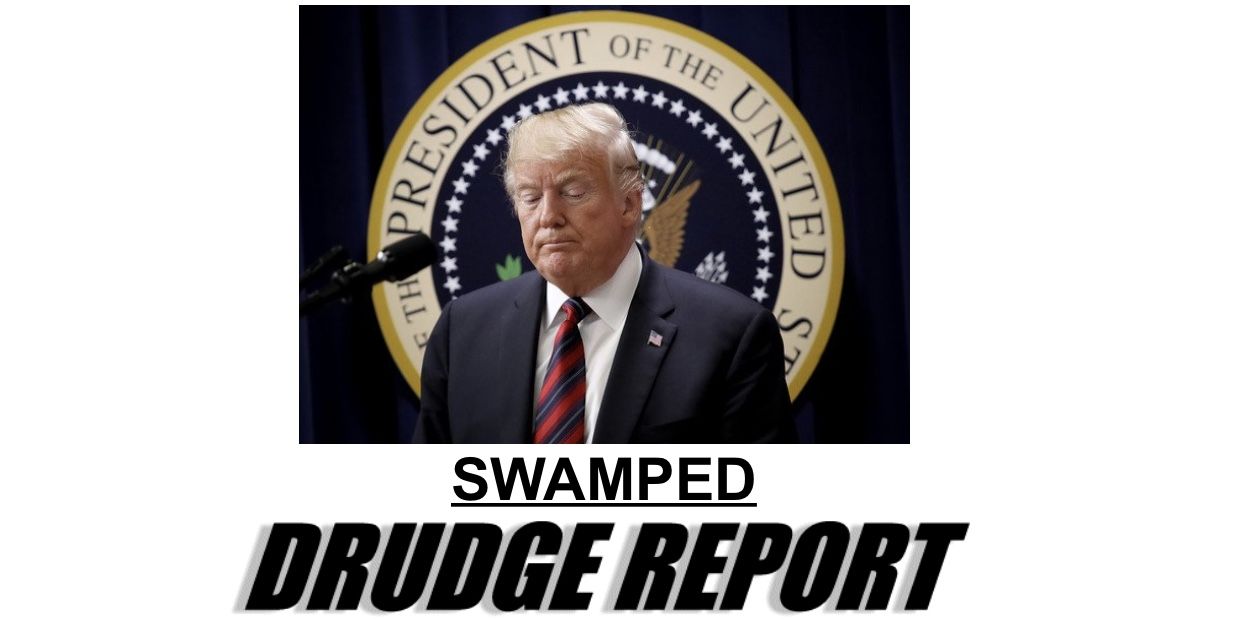 Matt Drudge used this banner over a WashPost story reporting that Trump's administration "has been on a pronounced losing streak over the past week":
"Trump is losing ground on top priorities to curb illegal immigration, cut the trade deficit and blunt North Korea's nuclear threat — setbacks that complicate his planned reelection message as a can-do president who is making historic progress."
4. Pic du jour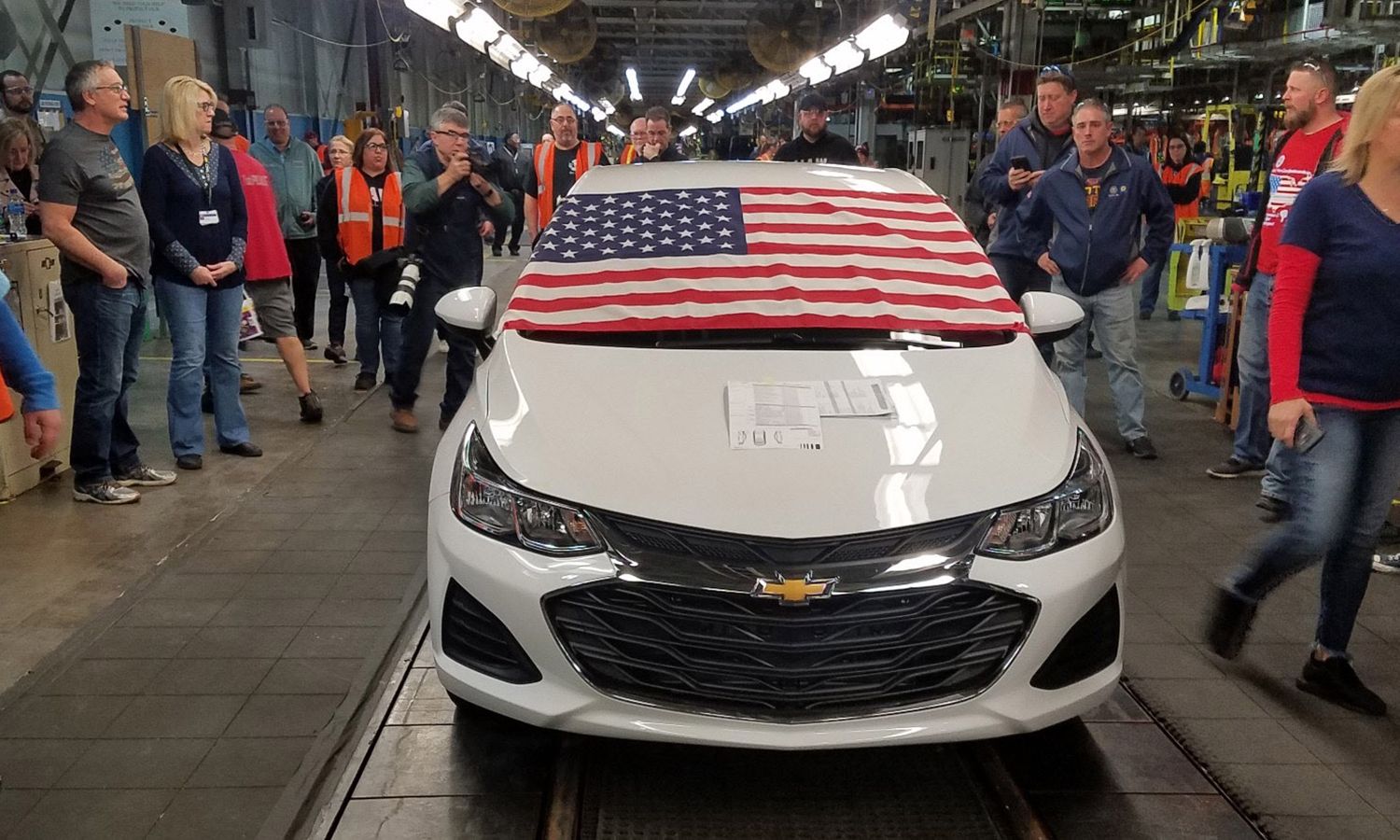 This is how proud workers draped the hood of the last Chevy Cruze to come off the assembly line of the GM plant in Lordstown, Ohio, where 1,700 hourly positions were eliminated as of yesterday, perhaps for good.
5. Stat du jour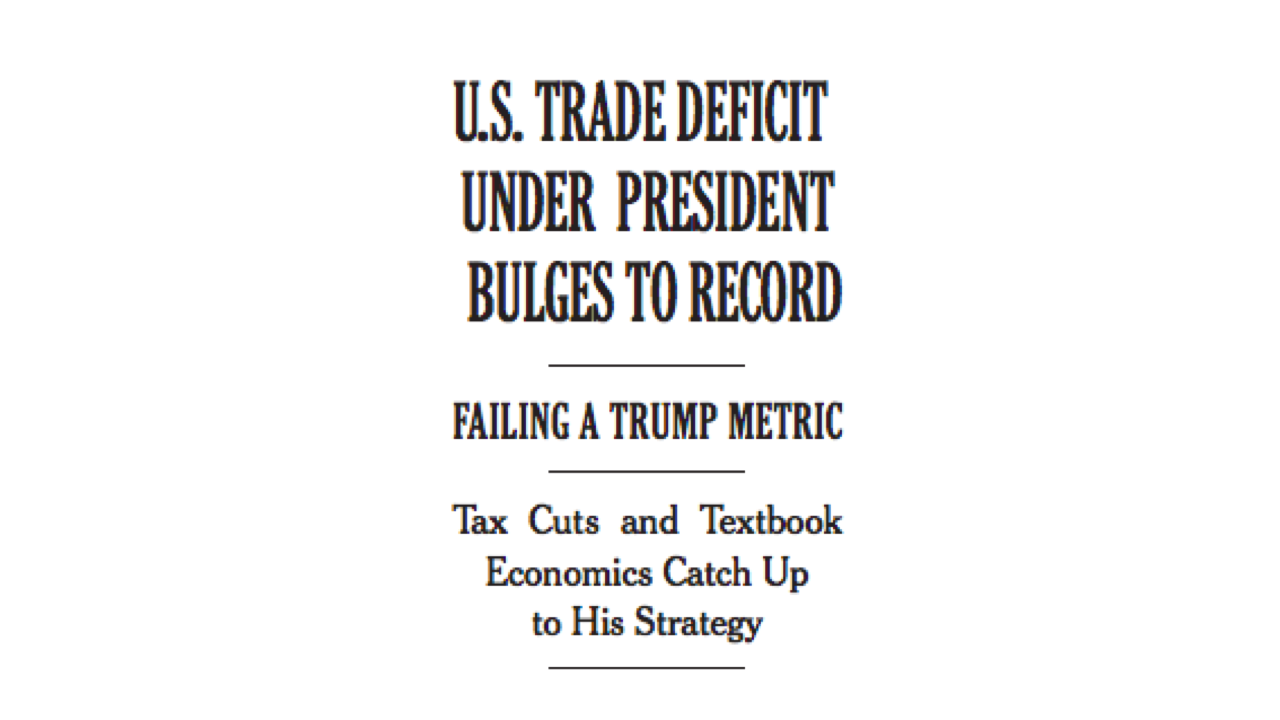 What's new: "America's trade deficit in goods with the rest of the world rose to its highest level in history last year as the United States imported a record number of products, including from China, widening the deficit to $891.3 billion," the N.Y. Times reports in today's lead story.
Why it matters: "The increase was driven by some factors outside Mr. Trump's control, like a global economic slowdown and the relative strength of the United States dollar ... But the widening gap was also exacerbated by Mr. Trump's $1.5 trillion tax cut ... and the trade war he escalated."
Chaser ... L.A. Times front page: "Many promises unkept, but Trump may pay no price."
6. Cohen wanted pardon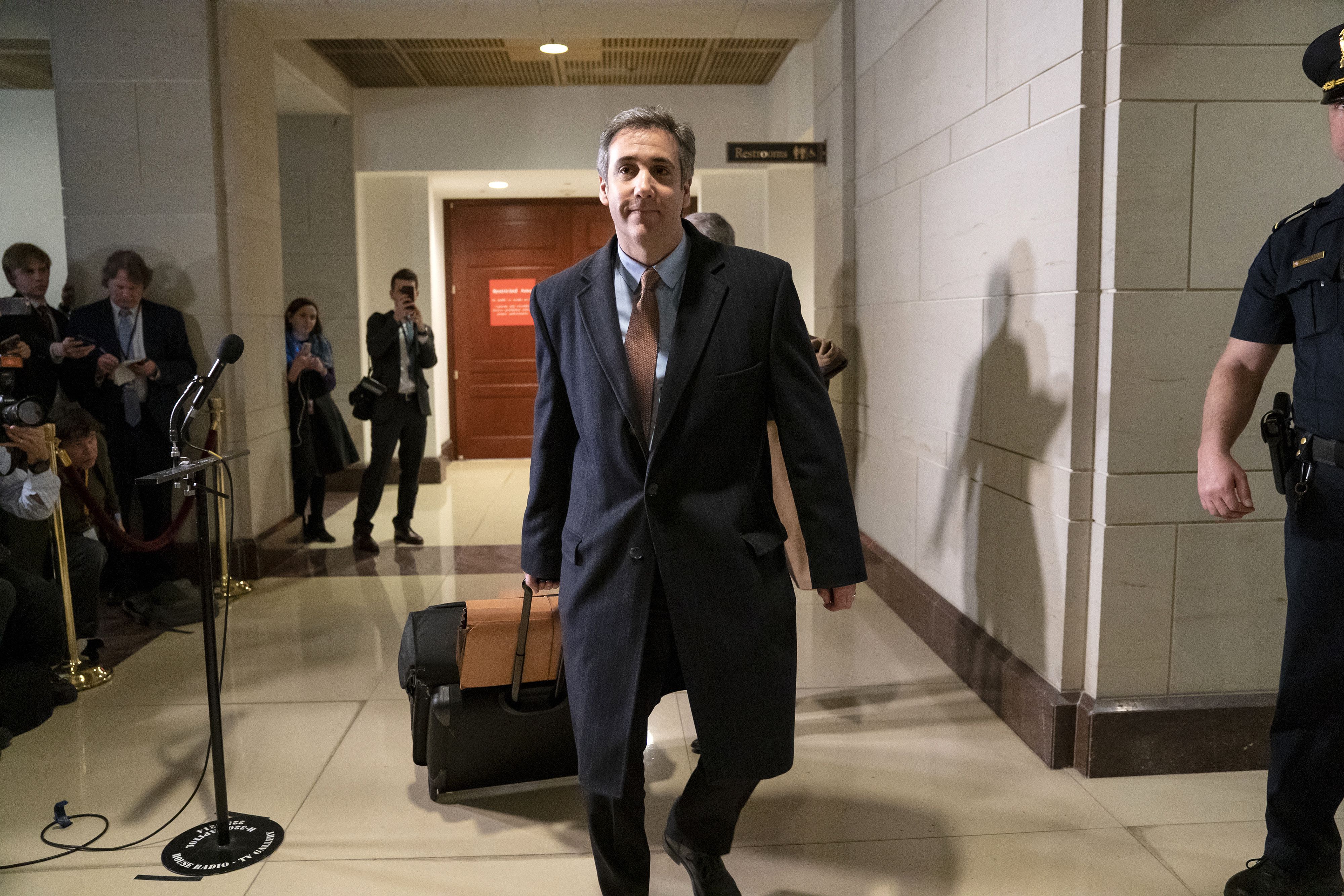 Michael Cohen directed his then-attorney to inquire last spring about the possibility of a presidential pardon, Cohen's current lawyer, Lanny Davis, told The Wall Street Journal (subscription).
The Journal reported earlier that Stephen Ryan, Cohen's attorney at the time, had discussed the possibility of a pardon with Trump lawyers.
Why it matters: Last week, Cohen told the House Oversight Committee, "I have never asked for, nor would I accept, a pardon from Mr. Trump."
7. HBO as king of streaming?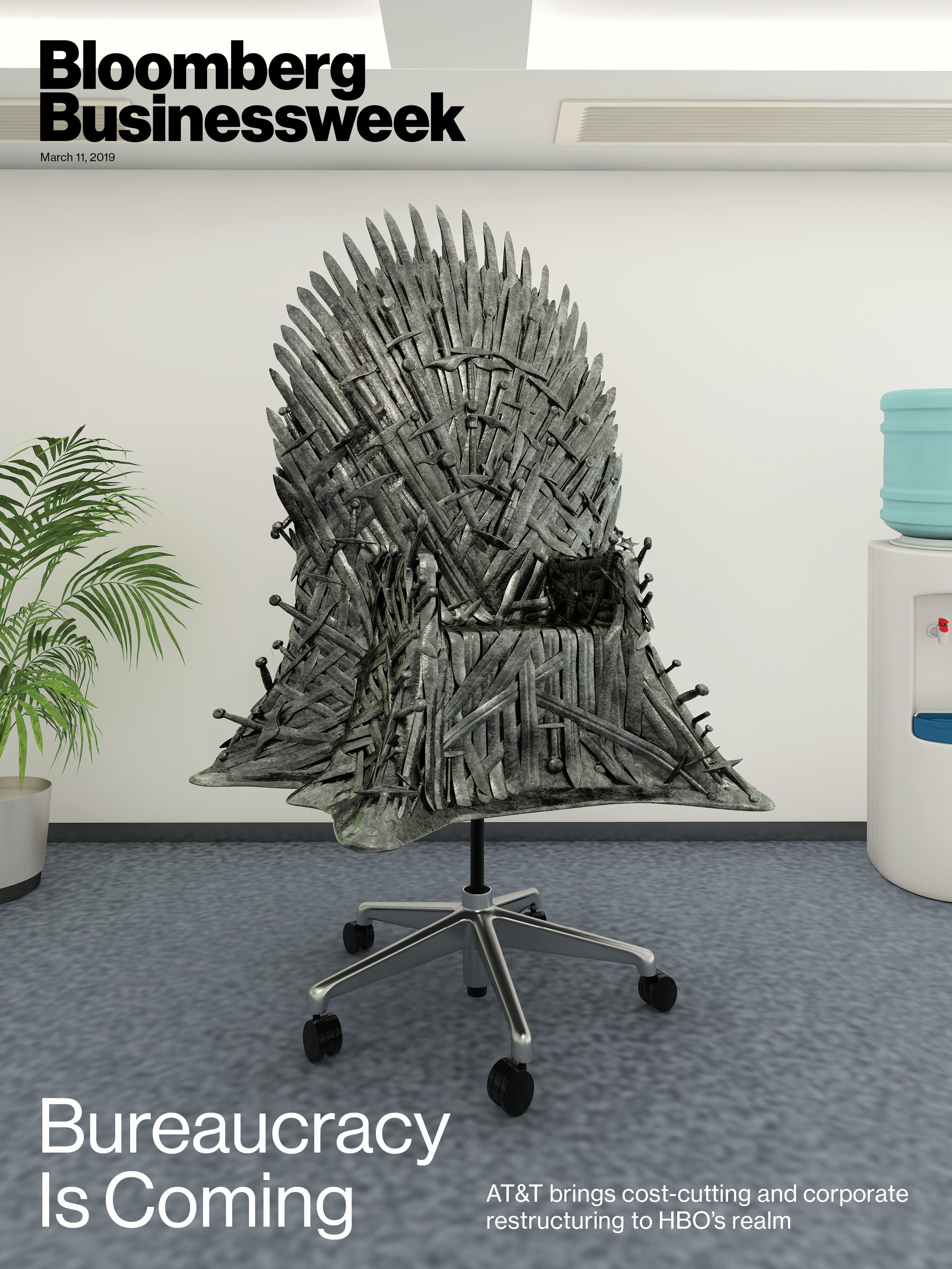 "HBO will play a crucial role as one of AT&T's keys for unlocking digital fortunes" when executives later this year "introduce a streaming video service featuring WarnerMedia content, which includes brands such as TBS, TNT, and the Warner Bros. studio," Bloomberg Businessweek's Felix Gillette writes:
HBO once thought about buying Netflix: "In February 2007, Netflix Inc., a data-minded company in California best-known for lending DVDs by mail, launched a service streaming ­movies and TV over the internet. An idea spread through HBO: What if Time Warner bought Netflix?"
"The concept made its way up the chain of command, where it was duly slain. HBO and Time Warner executives thought the roughly $1 billion to $1.5 billion it might cost would be better spent on programming."
"By 2018, Netflix was generating $1.2 billion of annual net profit on $15.8 billion of revenue. Its current market value is $154 billion."
Disclosure: HBO recently renewed "Axios on HBO."
8. "A living Buddha"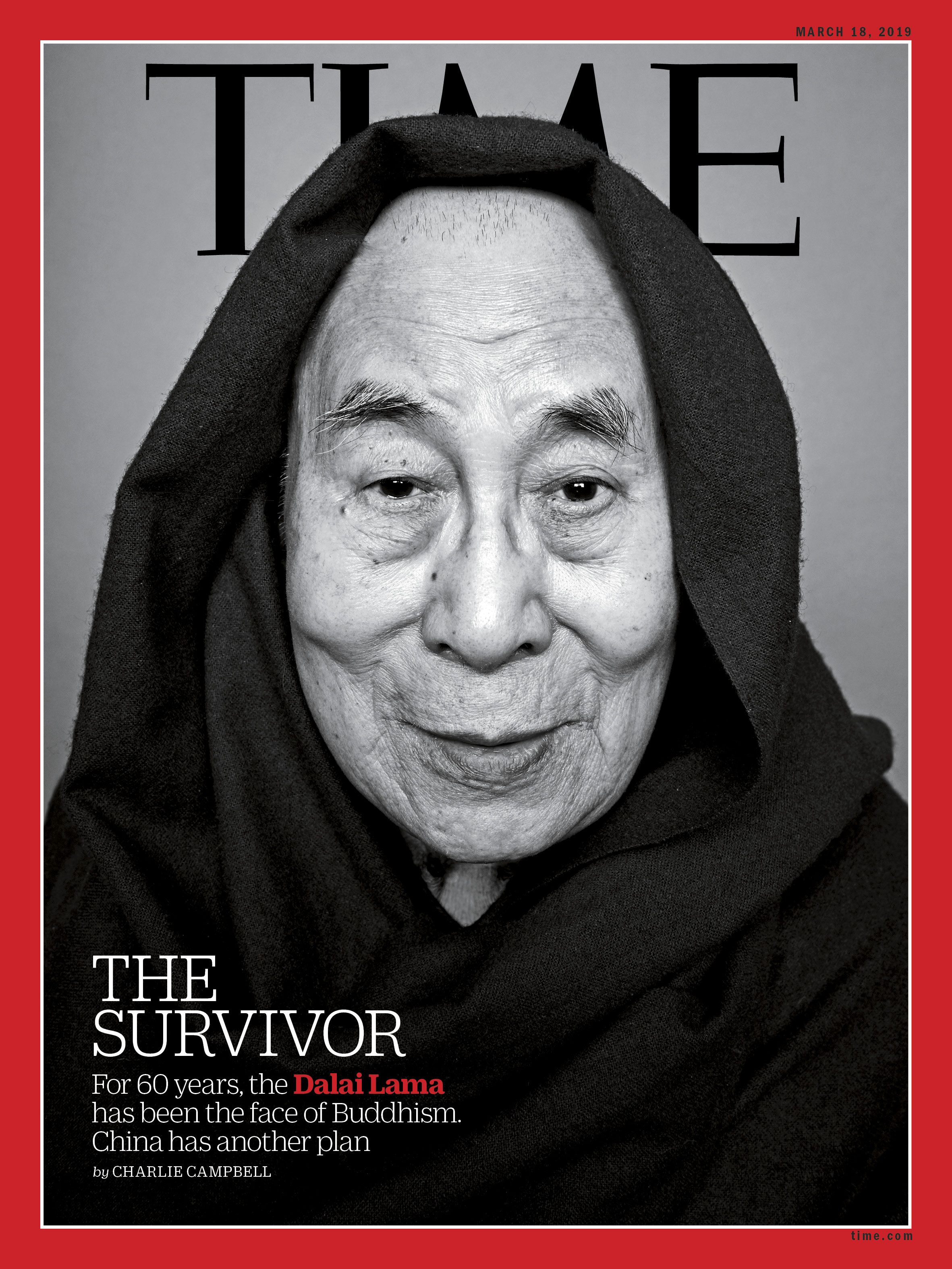 TIME's Charlie Campbell interviews the 14th Dalai Lama, 83, on the 60th anniversary of his exile from Tibet, at his private residence in Dharamsala, India.
[He] has become the most recognizable face of [Buddhism,] a religion practiced by nearly 500 million people worldwide. But his prominence extends beyond the borders of his own faith, with many practices endorsed by Buddhists, like mindfulness and meditation, permeating the lives of millions more around the world. ...
Beijing still sees the Dalai Lama as a dangerous threat, and swiftly rebukes any nation that entertains him. ... Today the Chinese Communist Party ... that drove him out of Tibet is working to co-opt Buddhist principles — as well as the succession process.
9. 🏀 LeBron passes Jordan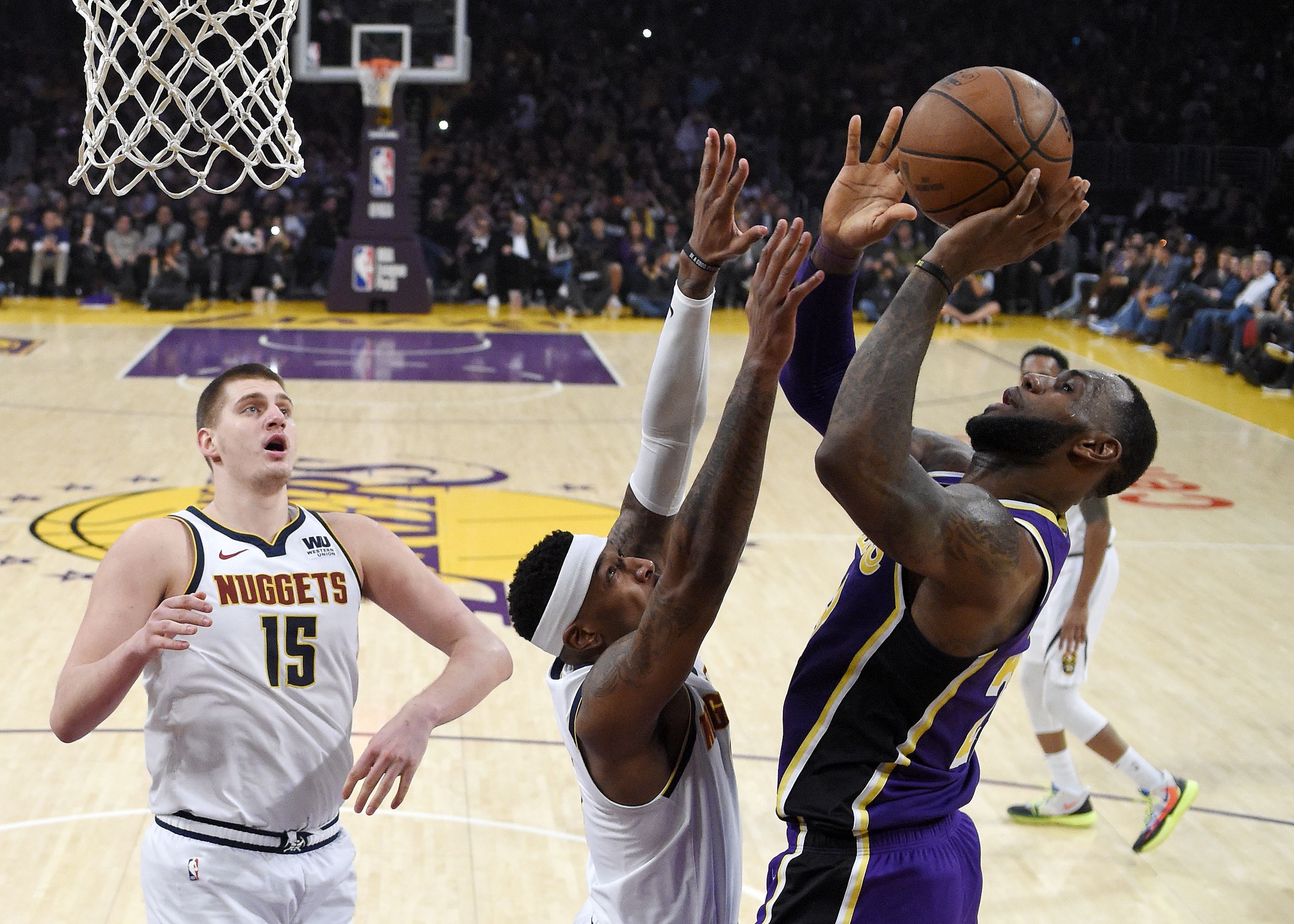 With this basket in L.A. last night, LeBron James moved past his idol growing up in Ohio, Michael Jordan ("I wanted to be like Michael"), for fourth place on the NBA career scoring list.
With 32,293 points, LeBron now trails only Kareem Abdul-Jabbar (38,387 points), Karl Malone (36,928) and Kobe Bryant (33,643).
Video: Relive the night in 1 minute.
10. 1 🎵 thing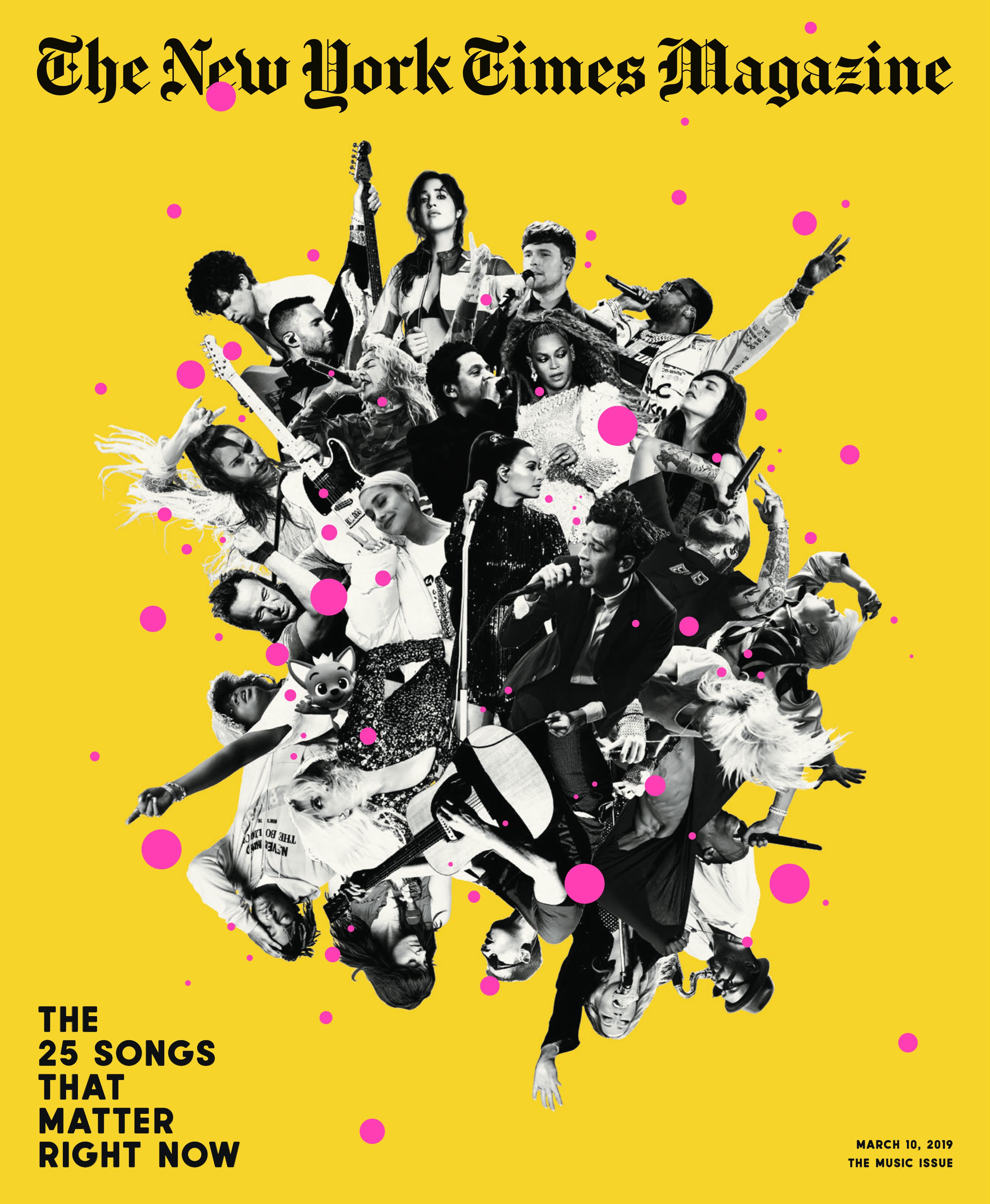 For the N.Y. Times Magazine's annual Music Issue, editors chose a bolder-than-usual list of 25 songs that matter right now — musically, culturally and politically.
There's an oddly strong in-the-moment consensus on how everyone is feeling these days, and it is not good. At some point it became a routine conversational tic for all sorts of people, of all sorts of persuasions, to express, with an incredulous gesture, that things feel a bit grueling and frantic lately, don't they?
Musicians are no exception. ... What's amazing is that the musical expression of all this isn't always some big swing toward darkness, or anger, or anxiety. ...
Read through this list, and what you'll often see instead is a very earnest, very serious desire to find the right reaction to a world that feels tense and high-stakes — an ambient conviction that music should be looking for ways to cope, ways to protect ourselves, moments of escape, hard reckonings with our collective responsibilities, ideas for how to make the world feel less brutal.