Axios AM
May 08, 2018
Good Tuesday morning.
🎣 My thanks to ABC's Jon Karl, former Bloomberg Businessweek editor Megan Murphy, Cook Political's David Wasserman and NBC's Carol Lee for "1 Big Guest" while I got off the grid and cleared my mind in Maine — loved their varied voices and sharp insights on these historic times.
1 big thing: The Google octopus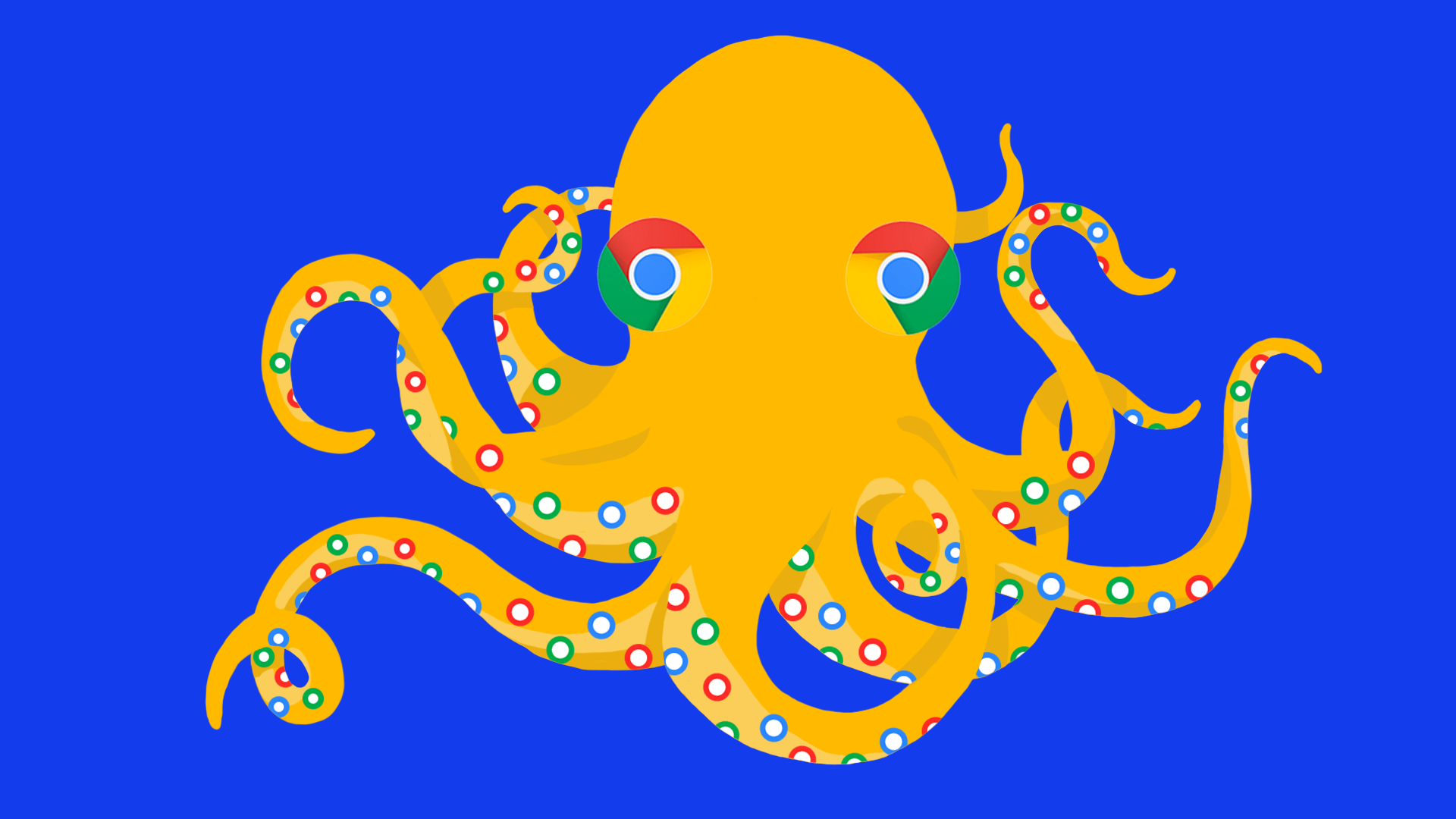 Google is a gigantic octopus, with sprawling, growing tentacles reaching deep into every nook and crevice of media companies, very much including us.
Axios CEO Jim VandeHei took a look at Google's reach within our company of 120. Behold:
We write about Google. We Google to write about everything, including Google. We trade notes about stories on Google's Gmail, Google Hangouts and, for some, Gchat. Then we stick our plans into our Google Calendars.
We optimize our website so every story shows up on Google search. To make sure we are getting it right, we use Google Data Studio (from time to time), Google BigQuery, and Google's Search Console to measure search health.
We hope and wait for our stories to also show up on Google Newsstand, Google News or in Google Chrome suggestions.
How do we know where traffic is coming from? Google, of course: using Google Analytics 360.
We sell ads to Google. Guess how we serve them: Using Google's DFP (DoubleClick For Publishers). Why is it called DFP, you ask? Because Google also has DFA (DoubleClick for Advertisers), which every company that buys ads with Axios and other publishers uses.
For video, we sometimes use the YouTube player — owned by Google — and then post our videos directly on YouTube. Where does the video team store those damn videos? In their Google Drive.
Oh, when we want to get people to subscribe to our newsletters, which many get via Gmail, we pay for Google AdWords to sell ads off Google search.
Some media companies store all of their information and data in Google Cloud Platform. We don't: We use Amazon. But, the vast majority of people consume Axios on mobile phones — about half on Androids, which is, of course, a Google technology.
Be smart: The media is obsessed with Facebook — but is exponentially more dependent on Google.
Keep in mind ... While this is great for Google, it isn't bad for us, either: We make more off traffic Google sends our way than we pay for all those products combined.
2. Midterms begin today: 5 sobering stats for Rs
As midterm primaries kick into high gear today, here are five signs (all Real Clear Politics averages) that the current headwinds for House Republicans could turn into a throw-out-Members wave:
Be smart: When a party is this badly under water in national sentiment and perception, individual candidates have a hard time distancing or distinguishing themselves.
That's why a wave is apparent so early — 182 days before Election Day.
3. Arab youth see U.S. as an enemy
Arab youth now view the United States primarily as an adversary, according to an annual survey of 18-to-24-year-olds in 16 Arab states:
The U.S. has held a presence in many of these countries for years, but the latest Burson-Marsteller Arab Youth Survey reveals a dramatic shift in how youth in the region view America: 57% of those surveyed this year see the U.S. as an enemy, and 35% consider the U.S. an ally.
Why it matters, from Axios' Haley Britzky: That's almost a complete reversal of the numbers from 2016.
Bonus graphic: Why Senate is still so tough for Dems
Democrats have a good shot at winning a majority in the House this November, and now there's even talk of the Senate being in play — but this chart by Axios visual journalist Chris Canipe shows why that remains such a long shot:
The bottom line: It would take a tsunami, not a wave, for Republicans to lose the Senate.
Go deeper: See an animated version of the chart, with the data for each dot.
4. Fast fall of a #MeToo hypocrite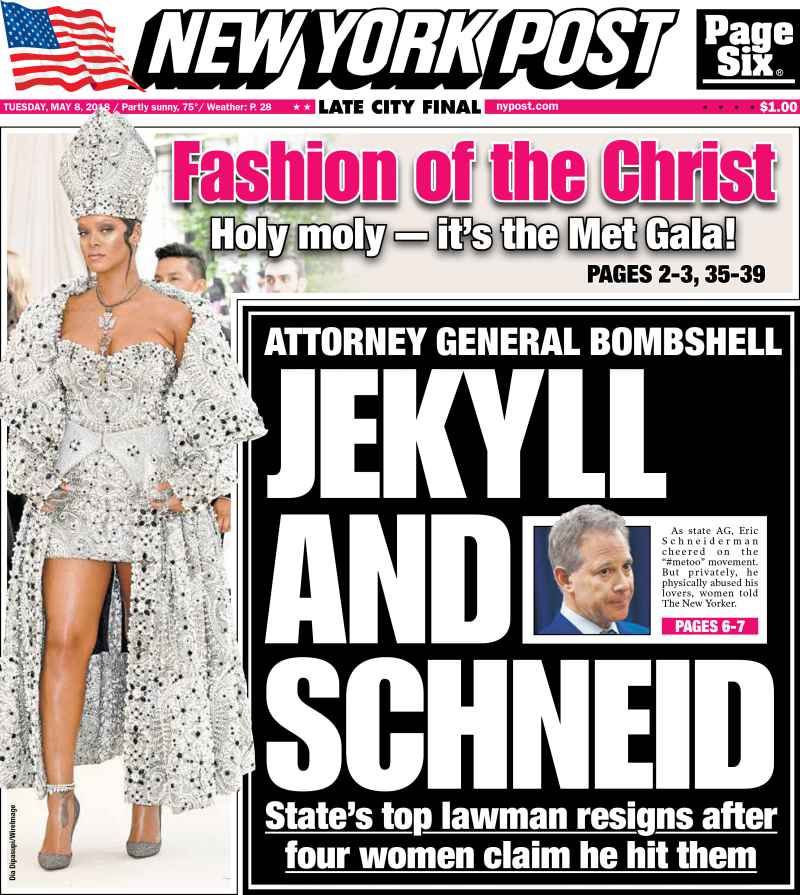 "Out in three hours" ... CNN's Brian Stelter has this tale of the tape:
6:47 p.m: The New Yorker publishes its investigation into New York attorney general Eric Schneiderman (D).
9:46 p.m. Schneiderman resigns.
The exposé, by The New Yorker's Jane Mayer and the prolific Ronan Farrow:
Schneiderman "has long been a liberal Democratic champion of women's rights, and recently he has become an outspoken figure in the #MeToo movement against sexual harassment."
"As his prominence as a voice against sexual misconduct has risen, so, too, has the distress of four women with whom he has had romantic relationships or encounters."
"[T]wo of the women, Michelle Manning Barish and Tanya Selvaratnam, have talked to The New Yorker on the record, because they feel that doing so could protect other women.
"They allege that he repeatedly hit them, often after drinking, frequently in bed and never with their consent."
After that story posted, things happened at the speed of social media:
In his first statement, Schneiderman said: "In the privacy of intimate relationships, I have engaged in role-playing and other consensual sexual activity. I have not assaulted anyone. I have never engaged in non-consensual sex, which is a line I would not cross."
At 8:34 p.m., New York Gov. Andrew Cuomo (D) said in a statement: "[F]or the good of the office, he should resign."
At 9:11 p.m., the White House's Kellyanne Conway retweeted this Schneiderman dig from October: "No one is above the law, and I'll continue to remind President Trump and his administration of that fact everyday."
"Gotcha," Conway added.
And he's out: "In the last several hours, serious allegations, which I strongly contest, have been made against me. While these allegations are unrelated to my professional conduct or the operations of the office, they will effectively prevent me from leading the office's work at this critical time. I therefore resign my office, effective at the close of business on May 8, 2018."
5. Trump expected to leave Iran deal today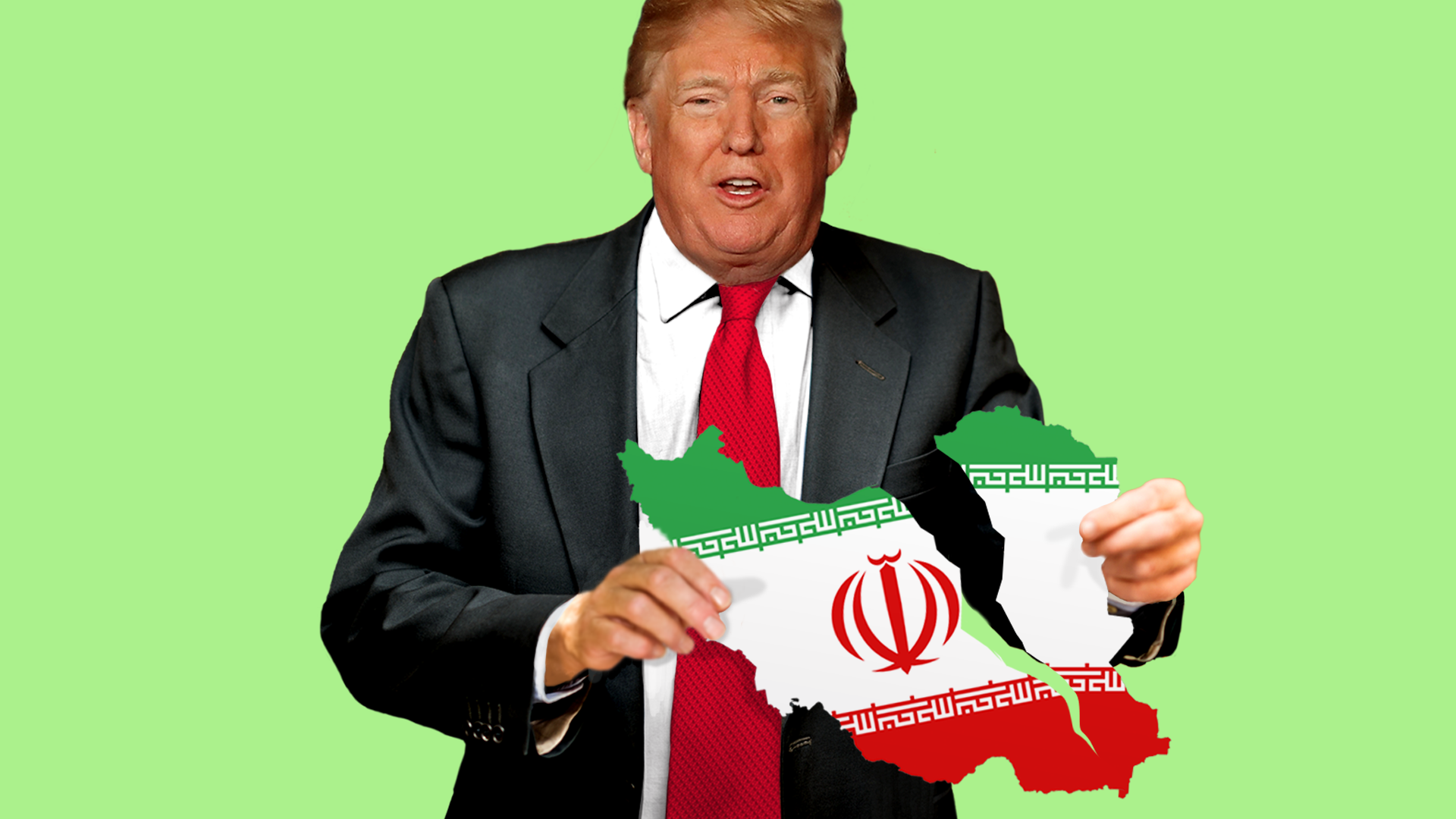 The big picture ... Fateful week for Middle East — AP's Karin Laub:
"The Middle East is bracing for milestone events packed into one week — beginning [today] — that could reverberate in unforeseen ways and change the trajectory of a region shaped by growing conflict between Iran and Saudi Arabia, leaders of the Shiite and Sunni Muslim camps."
"In this short span, the United States is to decide whether to pull out of the Iran nuclear deal and then move its embassy in Israel to contested Jerusalem, provoking Palestinians at a time when many thousands plan to march from blockaded Gaza to Israel's border — and perhaps overrun it."
6. Big trend: Wall Street warms to Bitcoin
"Some of the biggest names on Wall Street are warming up to Bitcoin, a virtual currency that for nearly a decade has been consigned to the unregulated fringes of the financial world," the N.Y. Times' Nathaniel Popper reports:
What's new: "The parent company of the New York Stock Exchange [Intercontinental Exchange] has been working on an online trading platform that would allow large investors to buy and hold Bitcoin."
"The news of the virtual exchange, which has not been reported before, came after Goldman Sachs went public with its intention to open a Bitcoin trading unit — most likely the first of its kind at a Wall Street bank."
Why it matters: "The moves ... mark a dramatic shift toward the mainstream for a digital token that has been known primarily for its underworld associations and status as a high-risk, speculative investment."
7. Stat du jour
From "Pleasure and Pain of Being California, the World's 5th-Largest Economy," by N.Y. Times's Thomas Fuller:
"Apple ... brought in more revenue in its latest fiscal year — $229 billion — than the entire economic output of Wyoming, five times over."
Why it matters: "All of that money pouring in to California's tech and entertainment industries produces a big wealth effect."
8. Pic du jour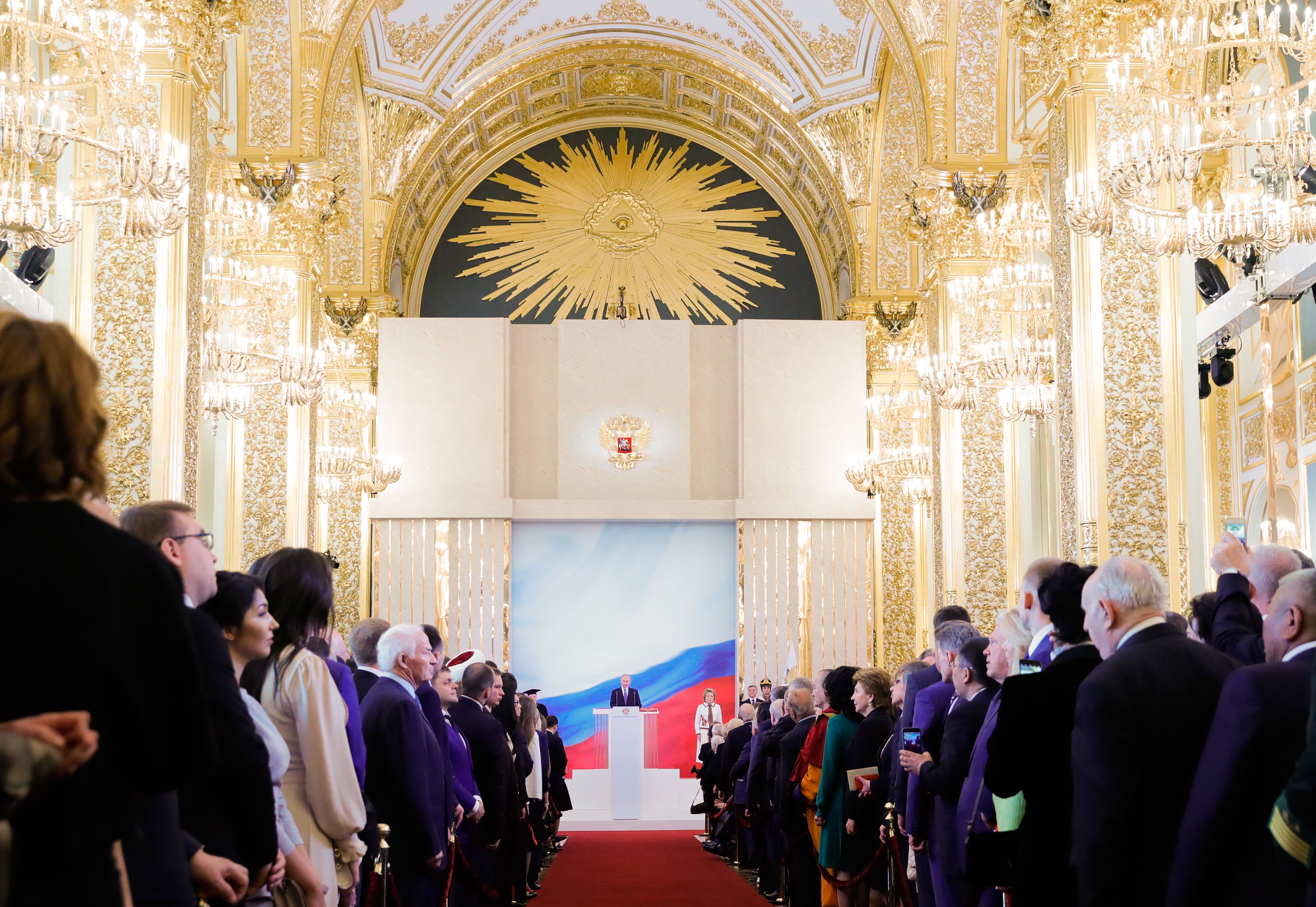 Vladimir Putin was sworn in for a fourth term as Russian president, with 5,000 guests attending the lavish ceremony in an ornate Kremlin hall, per BBC:
"He has been in power for 18 years, as president and prime minister, and opponents have likened his tenure to the reign of a tsar, or emperor."
"Russian TV showed Mr Putin, 65, leaving his Kremlin office and walking to the ceremony, down long corridors."
"He then took a short ride in a new, Russian-made limousine, called Cortege, in the Kremlin compound. Previously he and his entourage have used foreign luxury cars."
"In previous years a bigger motorcade drove the president across Moscow to the ceremony."
9. In traditional first lady style, Melania Trump unveils "Be Best"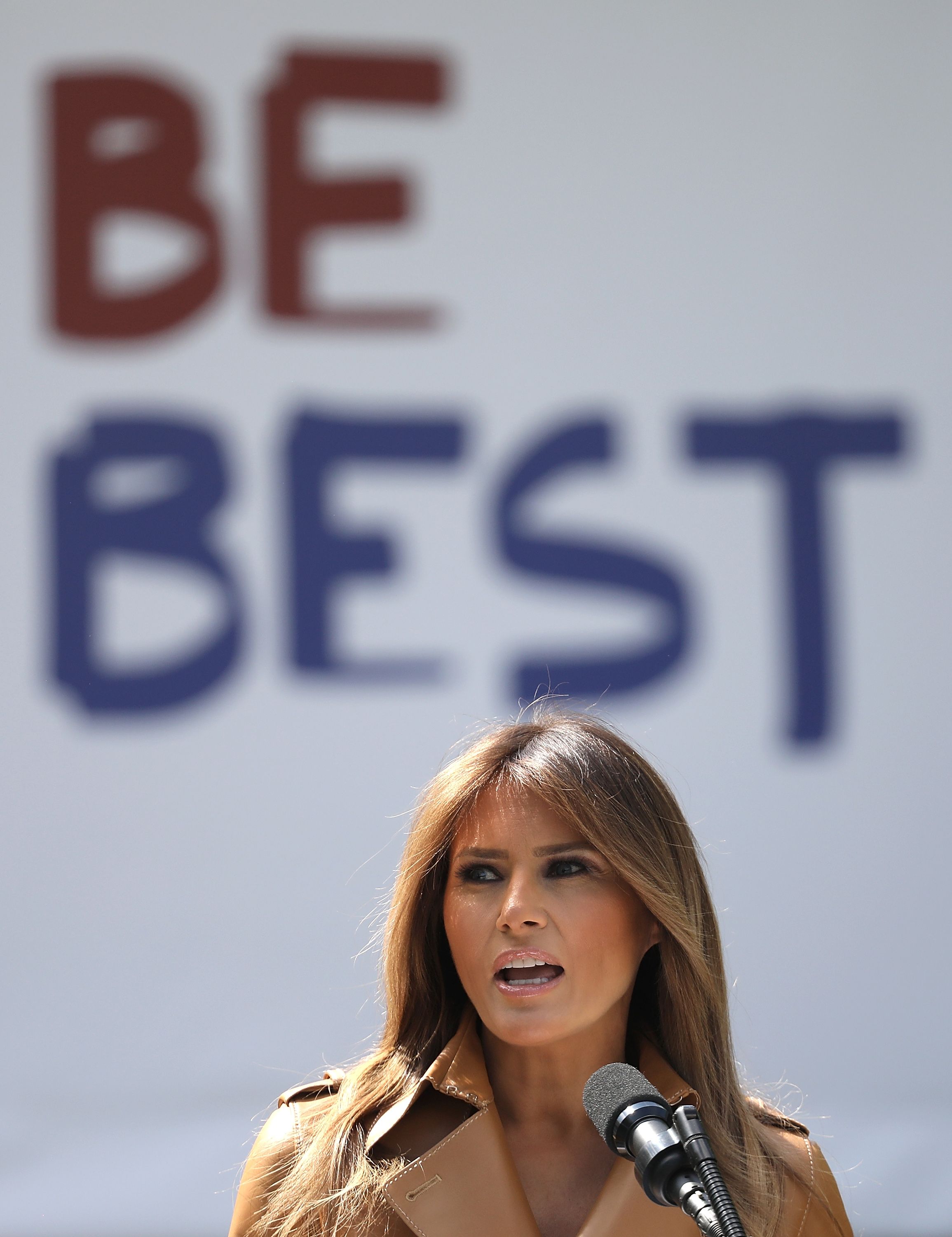 Melania Trump, who often seems like a reluctant first lady, stepped into the spotlight yesterday to take on a very traditional part of the role, NPR's Sarah McCammon reports:
"Mrs. Trump unveiled ... 'Be Best,' which she said aims to educate children 'about the many issues they are facing today.'"
"As President Trump looked on in the Rose Garden, Mrs. Trump outlined the initiative's three pillars: well-being, social media use and opioid abuse."
10. 1 Hollywood thing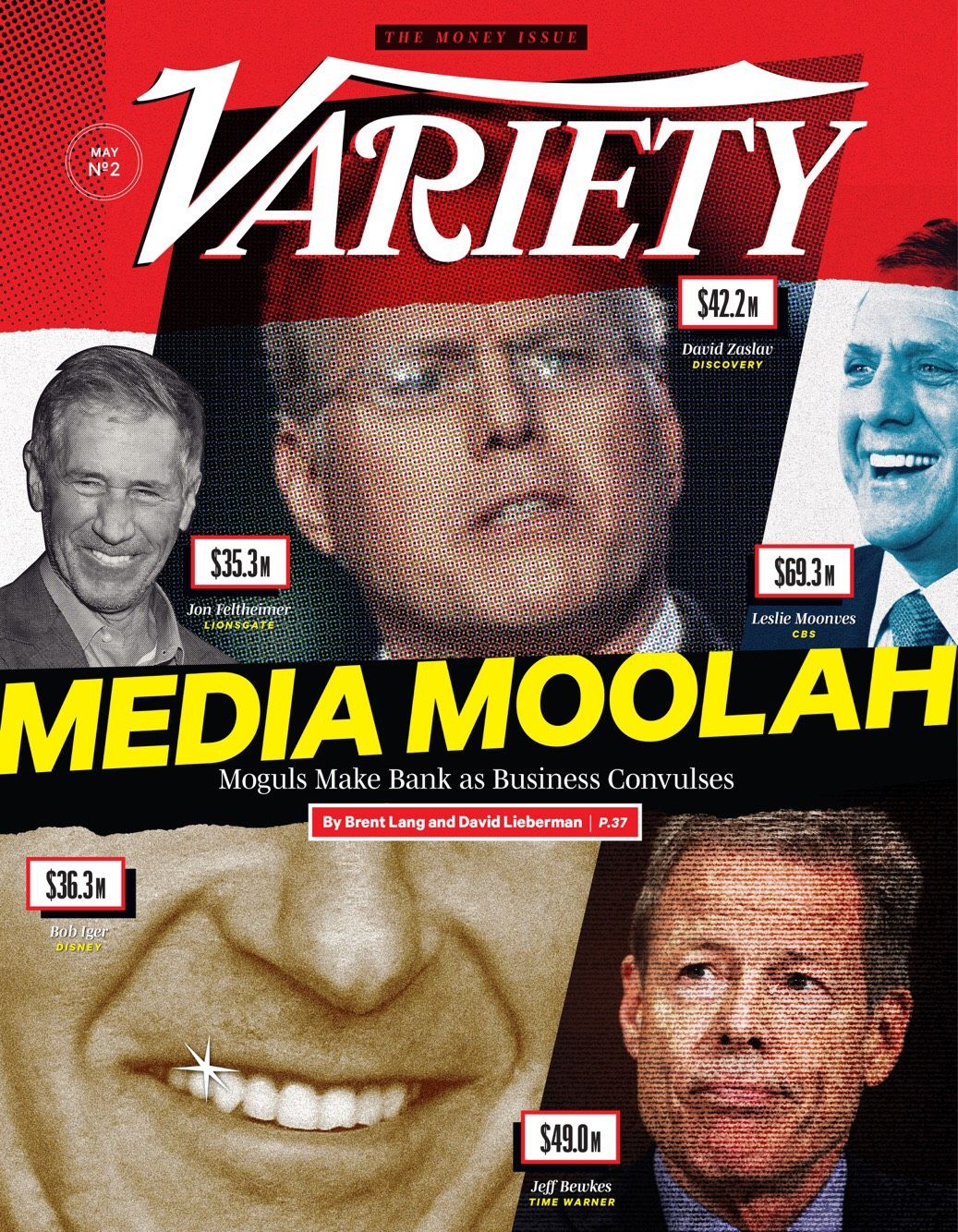 Sneak peek at Variety's new cover story ... "Before the media landscape gets upended or shareholders take up pitchforks, here's a breakdown of some of the prominent pay packages from the top ranks of entertainment executives":
Leslie Moonves, Chairman, President and CEO, CBS Corp. — $69.3 million
Jeff Bewkes, Chairman and CEO, Time Warner — $49 million
David Zaslav, President and CEO, Discovery Communications — $42.2 million
Bob Iger, Chairman and CEO, The Walt Disney Co. — $36.3 million
Jon Feltheimer, CEO, Lionsgate — $35.3 million
Go deeper: The full story will post soon here.