Hap-py Friday!
Breaking: Prince Charles will walk Meghan Markle down the aisle tomorrow. Her father won't attend the royal wedding because of heart issues and erratic behavior.
https://www.axios.com/newsletters/axios-am-7a900c40-dab5-4661-881b-04ef82850068.html?chunk=0#story0
1 big thing: Trump's wars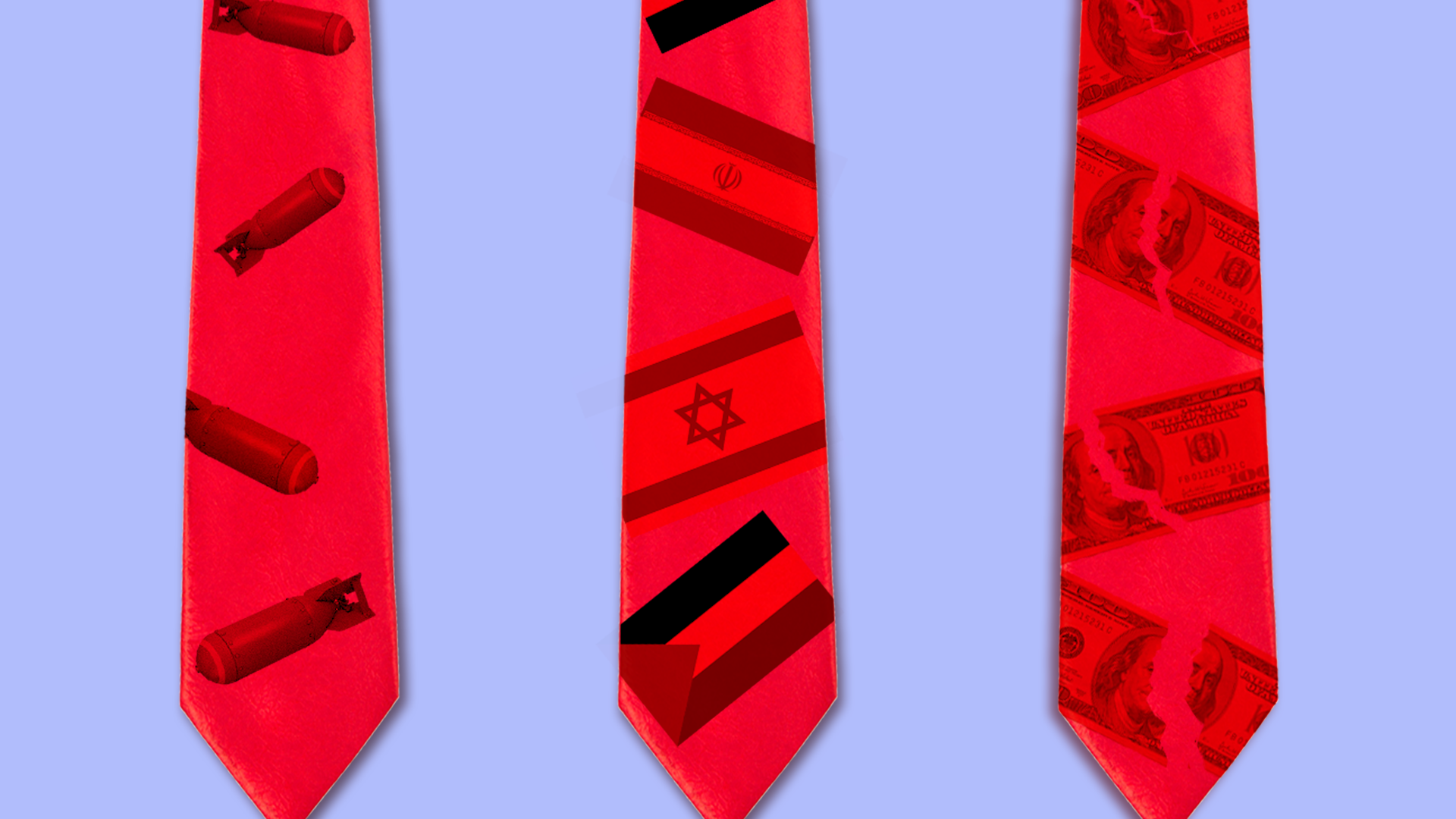 America feels closer to three different possible wars than at any point this decade:
A confrontation with North Korea over nuclear weapons.
A spontaneous war in the Middle East.
A trade war with China.
Why it matters: It's unlikely any of the three turn into hot wars. But people inside the national security team or in those regions tell Jim VandeHei and me that the possibility of each is higher than publicly appreciated.
In all three cases, the kindling is dry enough, the trust broken enough, and the stakes serious enough, that the sparks warrant closer attention.
Trump enjoys and even revels in having a whole lot going on at the same time. But Jonathan Swan wrote in Sneak Peek on Sunday that the White House is stretched too thin, with barely enough people to manage the day-to-day, let alone the dizzying array of battlefronts Trump has opened up.
A source close to Trump tells me the Middle East is the most likely of the three to go sideways:
"Trump has a ton of personal capital invested in the NoKo and China outcomes, where his instinct is to engage — unlike in the Middle East, where he's typically more inclined to let the regional players hash it out."
"[T]here are numerous ways the Middle East could catch fire, and without Trump's personal attention and investment, those outcomes are much less in our control."
On North Korea, White House senior staff tell Jonathan Swan they're still operating under the assumption that the summit happens, with the huge caveat that you never know with Kim Jong-un.
Eurasia Group's Ian Bremmer told me it's "all a question of how we define denuclearization." If Trump sticks with national security adviser John Bolton's formulation, "this could fall apart quickly."
Victor Cha, Korea chair of the Center for Strategic and International Studies, still thinks the summit will happen, but says to watch whether North Korea follow through on shutting down its test site, or finds a way to delay.
From the Middle East, Barak Ravid — senior diplomatic correspondent for Israel's Channel 10 news, and an Axios expert contributor — tells me there are three main flash points:
Iran: It's still unclear whether Iran continues to abide by the nuclear deal (together with Russia, China, France, Germany and the U.K.). The leading assessment is that Iran will try to find a way to continue the deal.
Syria and Lebanon: For now, it seems both sides do not want an escalation. But the ongoing struggle between Israel and Iran over the future of Syria definitely creates the risk of a war.
Gaza: Unlike the Bush and the Obama administrations, Trump is giving Israel for now a free hand in Gaza.
On trade, Trump met yesterday with Vice Premier Liu He, leading China's delegation for trade talks. The lead story of the N.Y. Times reports: "Chinese negotiators are preparing to offer the administration a deal to buy up to $200 billion worth of American goods, which would allow Mr. Trump to claim victory"
"But the Chinese promises would be largely illusory, economists cautioned."
Anyway, China denies.
https://www.axios.com/newsletters/axios-am-7a900c40-dab5-4661-881b-04ef82850068.html?chunk=1#story1
2. Xi Jinping's propaganda empire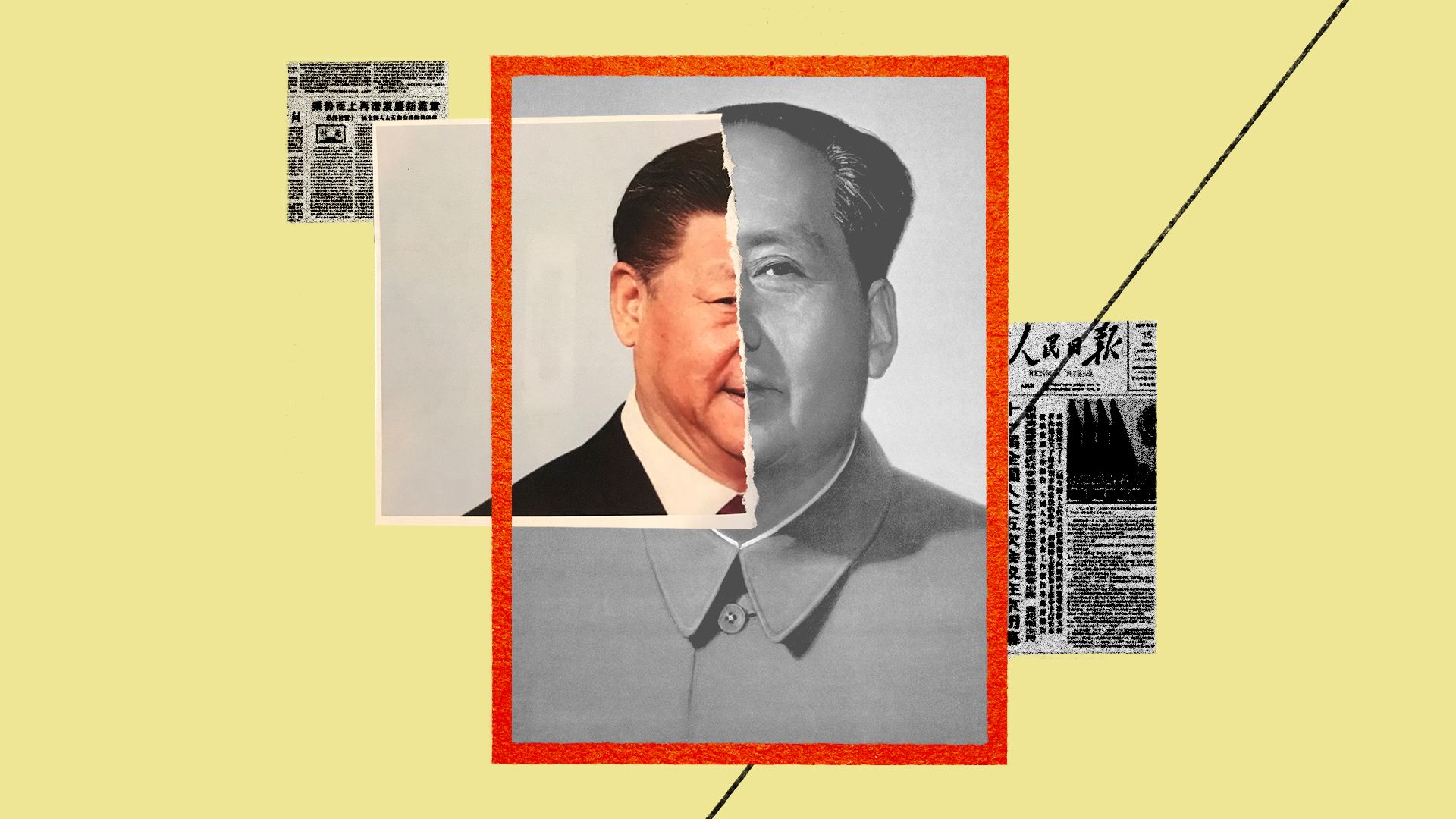 China's powerful and well-funded Department of Propaganda has been tasked with building the same kind of personality cult around Xi Jinping that existed around Mao Zedong — efforts that infiltrate Chinese classrooms and extend beyond the country's borders, Axios' Erica Pandey reports.
Why it matters: The department aims to control all the information that Chinese people see and hear — which is why newspaper readers across China this week were instructed to "carve Xi Jinping's speech into our bones and dissolve his spirit into our blood."
https://www.axios.com/newsletters/axios-am-7a900c40-dab5-4661-881b-04ef82850068.html?chunk=2#story2
3. Happening today: Trump targets Planned Parenthood
In a return to a policy instituted in 1988 by President Reagan, clinics that provide abortions, or refer patients to places that do, would lose federal funding under a new Trump administration rule to be announced today, the N.Y. Times' Julie Davis and Maggie Haberman report:
What it is: The Reagan policy was "often described as a domestic gag rule because it barred caregivers at facilities that received family planning funds from providing any information to patients about an abortion or where to receive one."
Why it matters: The rule, which takes direct aim at Planned Parenthood, "is a top priority of social conservatives and is the latest move by President Trump to impose curbs on abortion rights."
https://www.axios.com/newsletters/axios-am-7a900c40-dab5-4661-881b-04ef82850068.html?chunk=3#story3
4. Pics du jour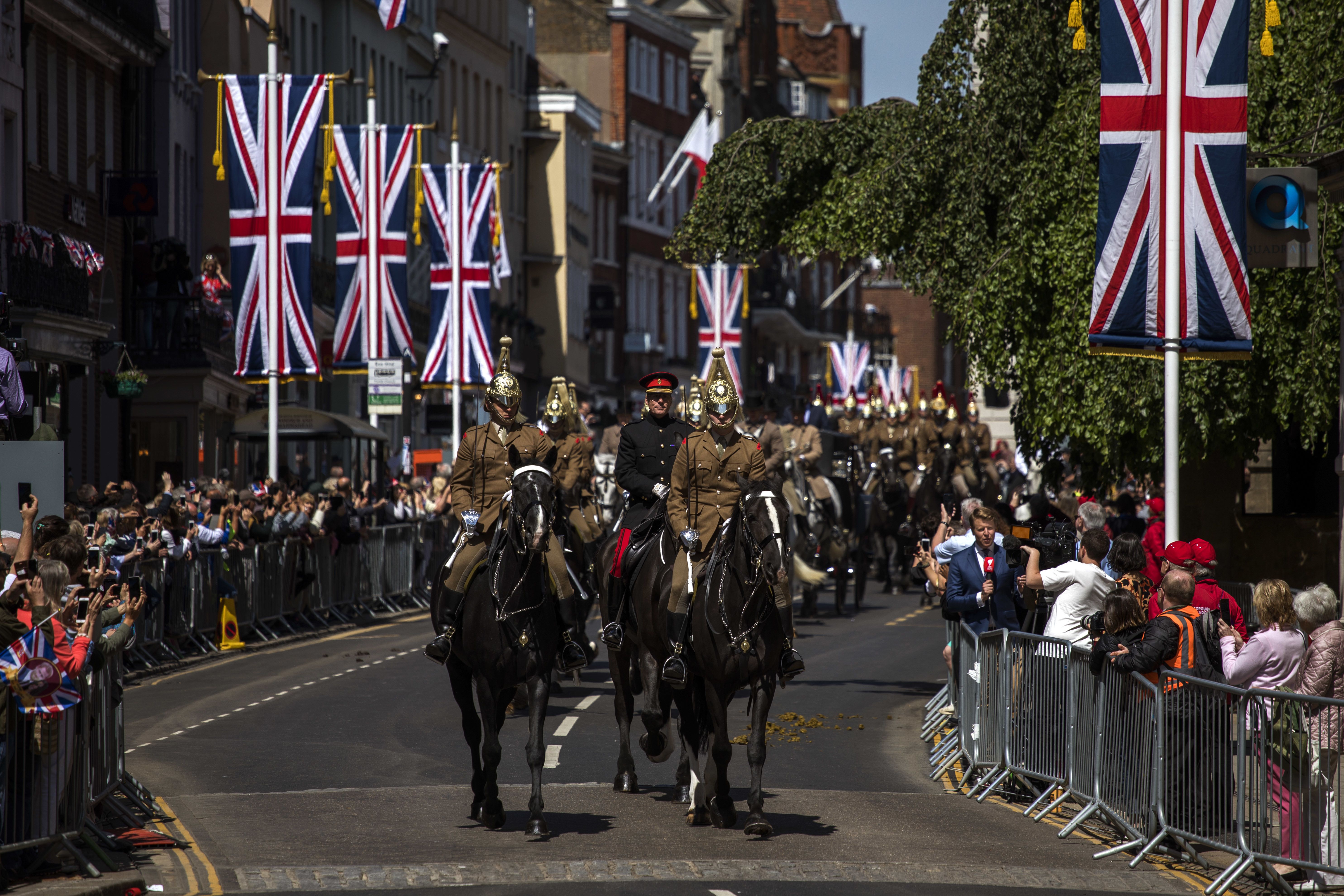 Emilio Morenatti/AP
Quite the wedding rehearsal ... Members of the armed forces ride horses during a parade rehearsal yesterday, ahead of Prince Harry and Meghan Markle's wedding, at St. George's Chapel in Windsor Castle tomorrow at 7 a.m. ET.
Below, a carriage outside Windsor Castle during the procession rehearsal.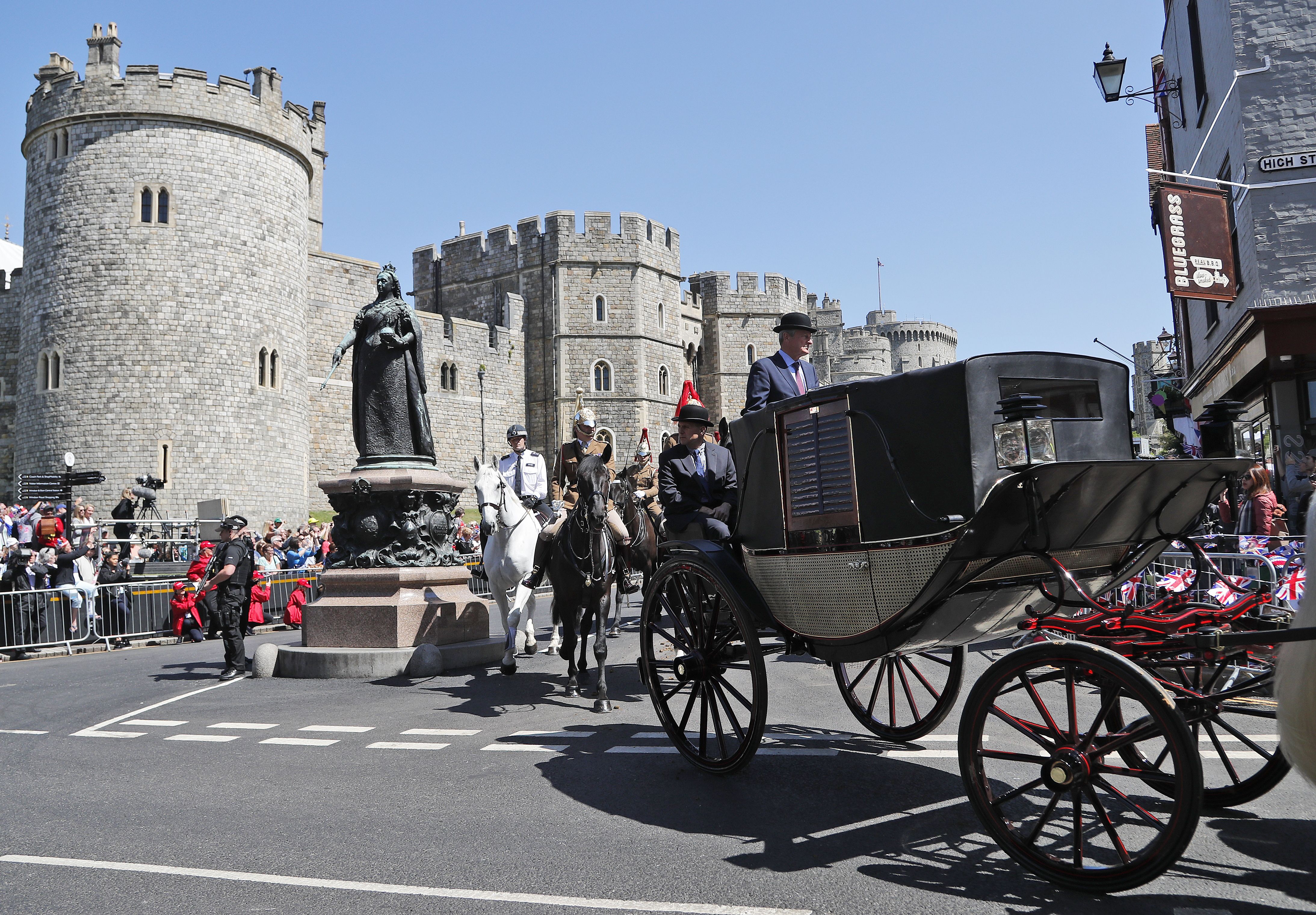 Frank Augstein/AP
https://www.axios.com/newsletters/axios-am-7a900c40-dab5-4661-881b-04ef82850068.html?chunk=4#story4
5. Year 2 of Mueller begins: "Bigger than Watergate"?
"Trump's allies are waging an increasingly aggressive campaign to undercut the Russia investigation by exposing the role of a top-secret FBI source," the WashPost reports.
Trump tweets: "Wow, word seems to be coming out that the Obama FBI 'SPIED ON THE TRUMP CAMPAIGN WITH AN EMBEDDED INFORMANT.' Andrew McCarthy says, 'There's probably no doubt that they had at least one confidential informant in the campaign.' If so, this is bigger than Watergate!"
Be smart: A CBS News poll this month shows that "Trump's frequent attacks seem to be eroding confidence in the Mueller probe among Republicans," the L.A. Times notes.
The history ... "How Mueller's First Year Compares To Watergate, Iran-Contra And Whitewater," by FiveThirtyEight's Amelia Thomson-DeVeaux:
"In terms of the number of charges he's been able to file, Mueller is moving quickly. At one year after the formal appointment of a special or independent counsel, only the Watergate special prosecution force had obtained more indictments and guilty pleas."
Key fact: "Watergate, Iran-Contra and Whitewater all had one thing in common: They lasted at least four years."
"Rip them apart" ... Rudy Giuliani, a member of Trump's legal team, to Fox's Laura Ingraham on what he thinks Mueller's timeline should be:
"They should do it today. ... I think that they have the facts from which they can write their report. If you're going to write a fair report, fine, write it. If you're going to write an unfair report, write it and we will combat it."
"We're ready to rip to it apart, and we're ready to rip them apart, if that's what they want. We would rather peacefully settle this and get it over with."
https://www.axios.com/newsletters/axios-am-7a900c40-dab5-4661-881b-04ef82850068.html?chunk=5#story5
6. Falling U.S. birth rate poses risk to economy
"Women in the United States gave birth last year at the lowest rate in 30 years, a trend that could weigh on economic growth in the coming decades," AP's Christopher Rugaber reports.
Why it matters: "An aging society has already weighed on economic growth in the United States in the past decade, with the vast baby boom generation retiring and fewer young people replacing them."
"Aside from fewer workers, an aging society can hold back growth because fewer people are buying homes, cars and other costly purchases. Savings generally rise as people age and prepare for retirement."
Eye-opening stat: "The U.S. economy has grown at a 3 percent average annual rate since World War II. Yet it hasn't reached that pace for a full calendar year since 2005."
Random fact: "In Japan, ... adult diapers outsell those for children."
https://www.axios.com/newsletters/axios-am-7a900c40-dab5-4661-881b-04ef82850068.html?chunk=6#story6
7. Living history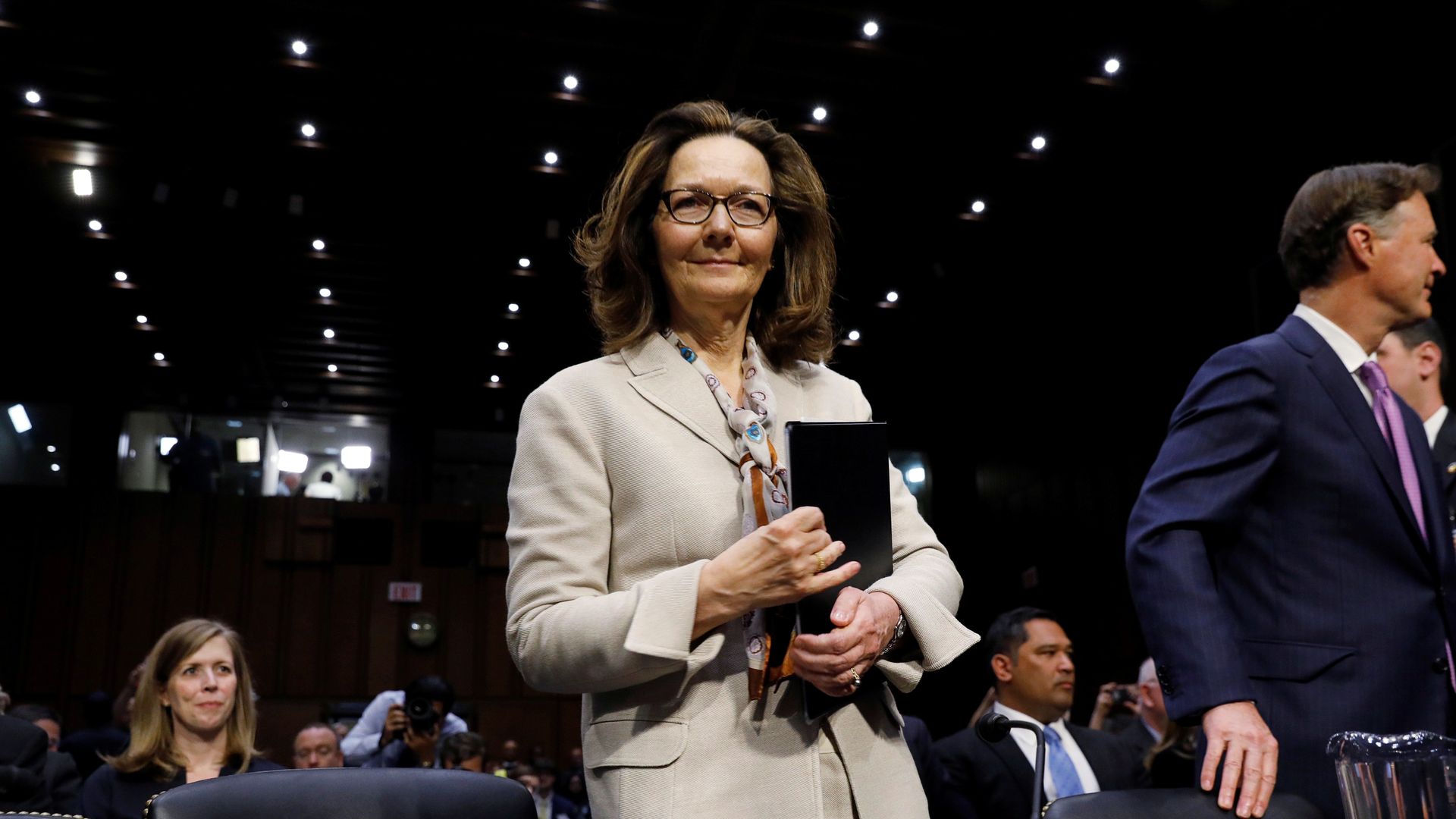 "The Senate voted [54 to 45, with six Democrats] to confirm Gina Haspel as the [first woman] CIA director ... despite lingering concerns about the role she played in the brutal interrogation of suspected terrorists captured after 9/11." (WashPost)
Also yesterday ... "The Murdochs named Suzanne Scott the new chief executive of Fox News, ... making her the first woman to lead the cable news network even as her appointment signaled the elevation of an executive closely tied with the old regime." (N.Y. Times)
https://www.axios.com/newsletters/axios-am-7a900c40-dab5-4661-881b-04ef82850068.html?chunk=7#story7
8. The future is now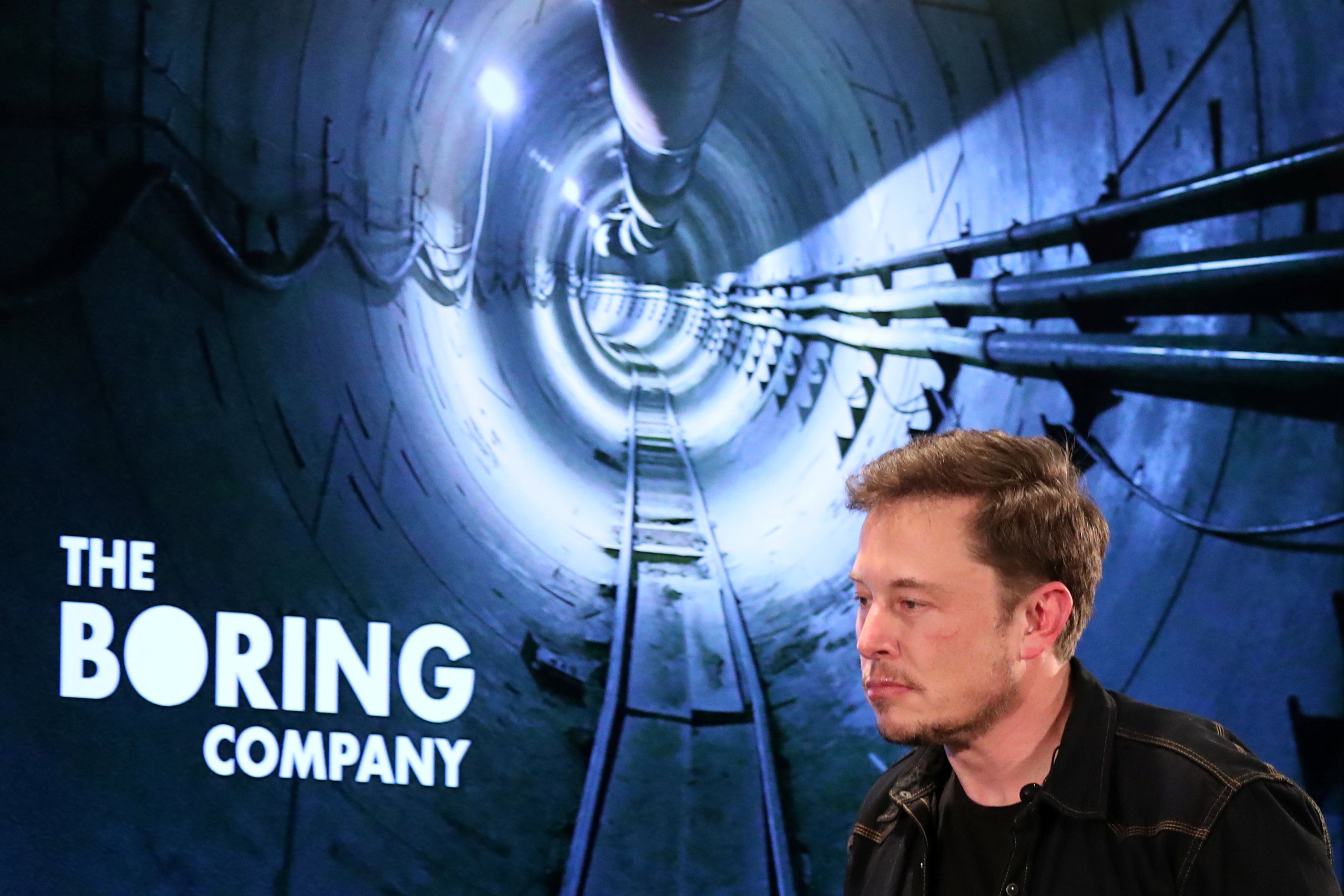 Lucy Nicholson/Reuters
Elon Musk pitches 10-minute tunnel ride from Dodger Stadium to LAX, a trip that can easily take more than an hour by car, Bloomberg reports:
"A 2.7-mile ... test tunnel Musk proposes to build ran into headwinds from neighborhood organizations after a city council committee voted to let [his] Boring Co. go ahead with the project without an environmental review."
"Musk vowed [yesterday] that if the company were to build the envisioned network, it would do a complete environmental impact report."
At a community meeting last evening at Leo Baeck Temple in the affluent Bel-Air neighborhood, the "mostly well-heeled crowd of about 700, some wearing Tesla Inc. hats, cheered many of Musk's comments."
https://www.axios.com/newsletters/axios-am-7a900c40-dab5-4661-881b-04ef82850068.html?chunk=8#story8
9. "Many hands are guilty for this tragedy"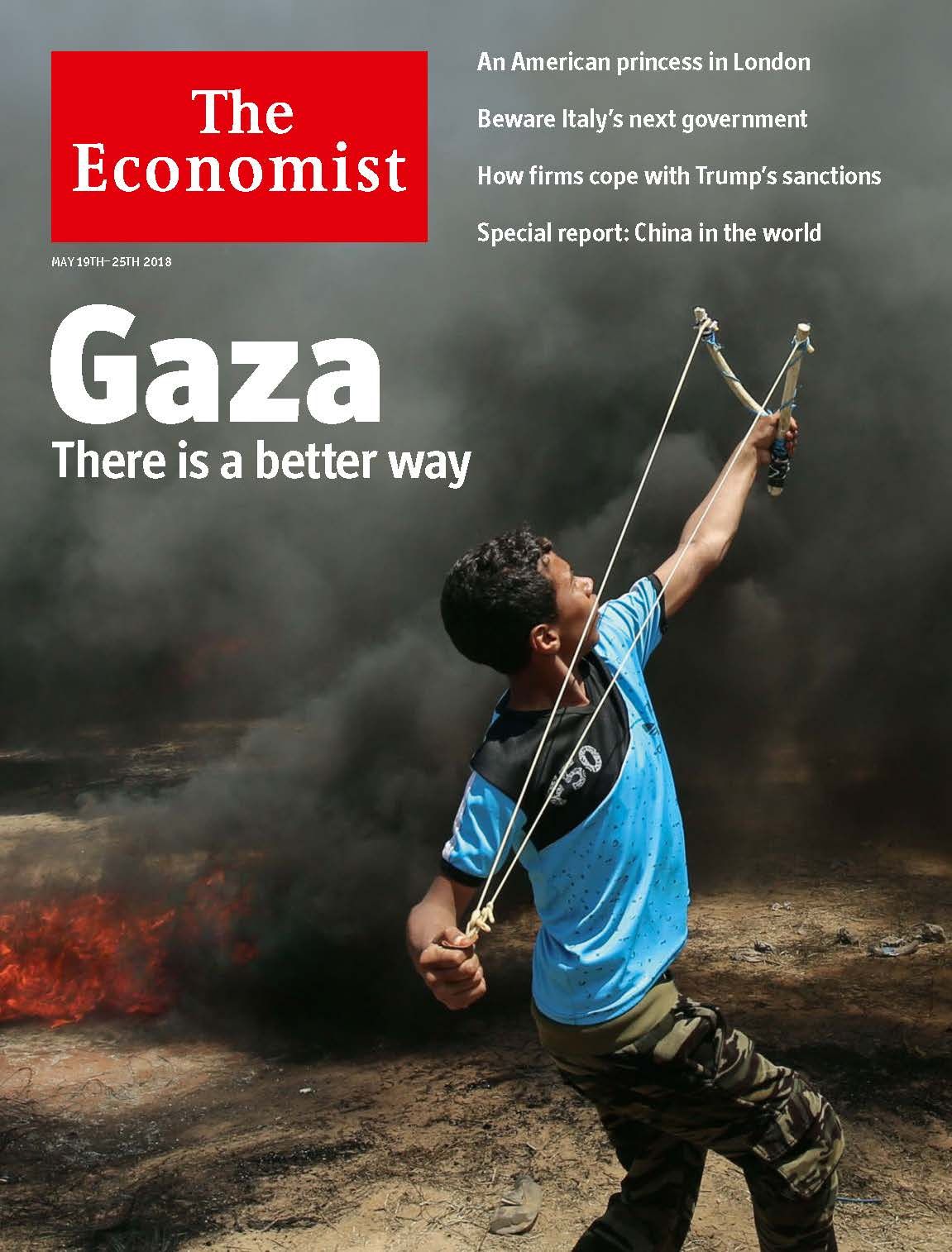 Courtesy The Economist
"Israel must answer for the deaths in Gaza ... But it is time for Palestinians to take up genuine non-violence," The Economist writes in its cover editorial:
State of play: "As Israel marks its 70th birthday, the economy is booming. By 'managing' the conflict, rather than trying to end it, [Prime Minister Benjamin] Netanyahu has kept Palestinian violence in check while giving nothing away. When violence flares Israel's image suffers, but not much. The Trump administration supports it. And Arab states seeking an ally against a rising Iran have never had better relations with it."
"If Palestinians marched peacefully, without guns and explosives, they would take the moral high ground. In short, if Palestinians want Israel to stop throttling them, they must first convince Israelis it is safe to let go."
https://www.axios.com/newsletters/axios-am-7a900c40-dab5-4661-881b-04ef82850068.html?chunk=9#story9
10. 1 fun thing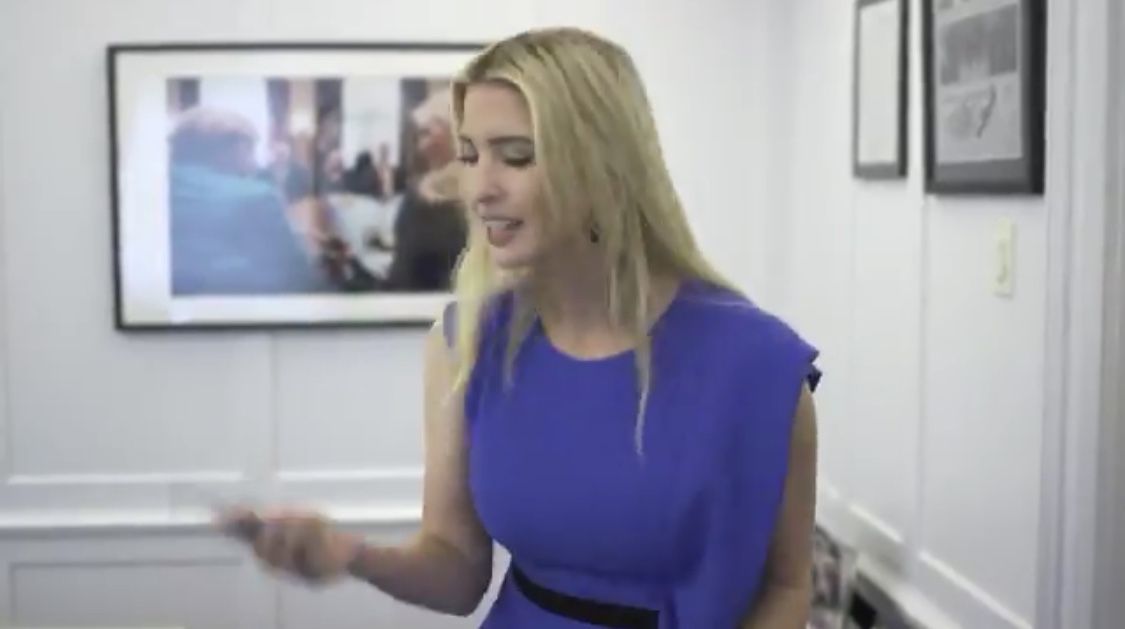 With a video tweeted last evening, White House joins the "yanny or laurel" debate. (This year's "The Dress." Catch up here.)
Cameos include Vice President Pence, Ivanka Trump, Sarah Sanders, Mercedes Schlapp, Nick Ayers, Hogan Gidley and more.
Kellyanne Conway: "It's laurel. But I could deflect and divert to yanny if you need me to."
As the big finish, President Trump says: "I hear covfefe."