Get smarter, faster ... Axios is launching a movement to help spread trustworthy, shareable news: the Smarter Faster Revolution. Our mission is to help as many people as humanly possible get smarter, faster on the topics that matter.
Sign up to be part of the cause, then recruit others and win cool Axios gifts.
https://www.axios.com/newsletters/axios-am-7536b919-6882-4b86-99d4-cf4a6e76bd54.html?chunk=0#story0
1 historic thing: Russia, Russia, Russia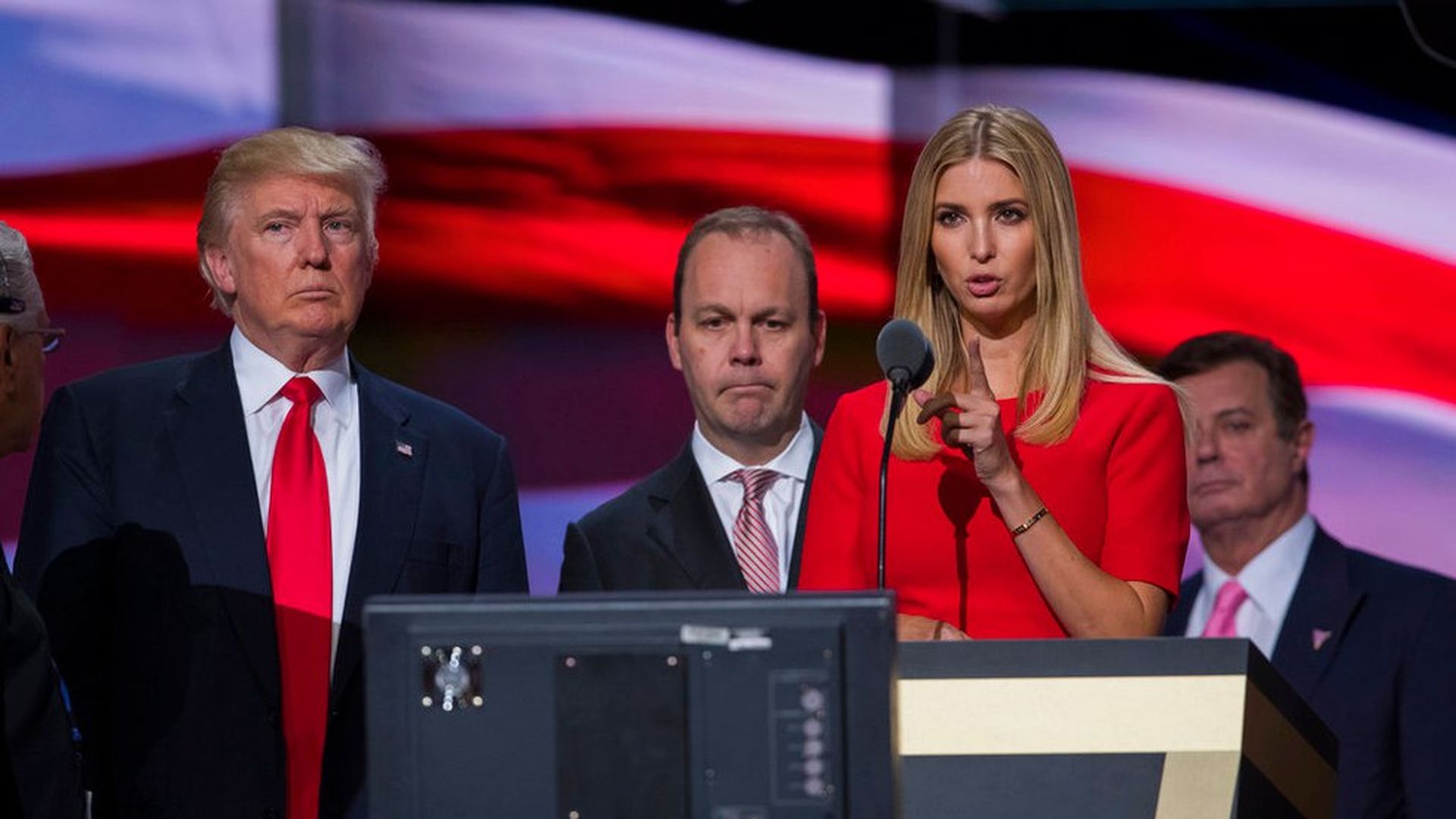 In yesterday's historic crush of news, we saw early hints of the coming political and corporate reckoning for Russian interference in the 2016 election:
Just before 8 a.m.., media bulletins say former Trump campaign officials Paul Manafort, 68, and his business associate Rick Gates, 45, have been told to surrender.
At 9:01 a.m., Mueller's office announces indictment of Manafort and Gates.
At 10:14 a.m., Mueller's office announces guilty plea of low-level Trump campaign adviser George Papadopolous, 30, for making false statements to FBI agents. Reading between the lines of the indictment, legal commentators quickly conclude Papadopolous may have been wearing a wire in recent months.
At 10:25 a.m., Trump tweets: "Sorry, but this is years ago, before Paul Manafort was part of the Trump campaign. But why aren't Crooked Hillary & the Dems the focus?????"
At 10:28 a.m., Trump adds: "....Also, there is NO COLLUSION!"
Just after 6 p.m., in time for the network newscasts, leaks surface of the Facebook statement for today's congressional hearing: "Our best estimate is that approximately 126 million people may have been served one of their stories at some point during the two-year period."
Then Google's: "On YouTube, we did find 18 channels on YouTube with roughly 1,100 videos, a total of 43 hours of content, uploaded by individuals who we suspect are associated with [the Russian] effort."
And Twitter's: "[W]e identified 36,746 accounts that generated automated, election-related content and had at least one of the characteristics we used to associate an account with Russia."
The takeaway: For the White House, the most worrisome part of the Manafort indictment is that Mueller showed he's willing to delve deeply into personal financial matters as part of his Russia probe.
Be smart: There is zero doubt — and piles of new evidence — that Russia manipulated our election. This next phase will show if Trump himself was aware or involved, or has any interest in doing anything about it — and how extensively America's most powerful companies enabled the mass manipulation.
https://www.axios.com/newsletters/axios-am-7536b919-6882-4b86-99d4-cf4a6e76bd54.html?chunk=1#story1
2. America loves Google, torn on Twitter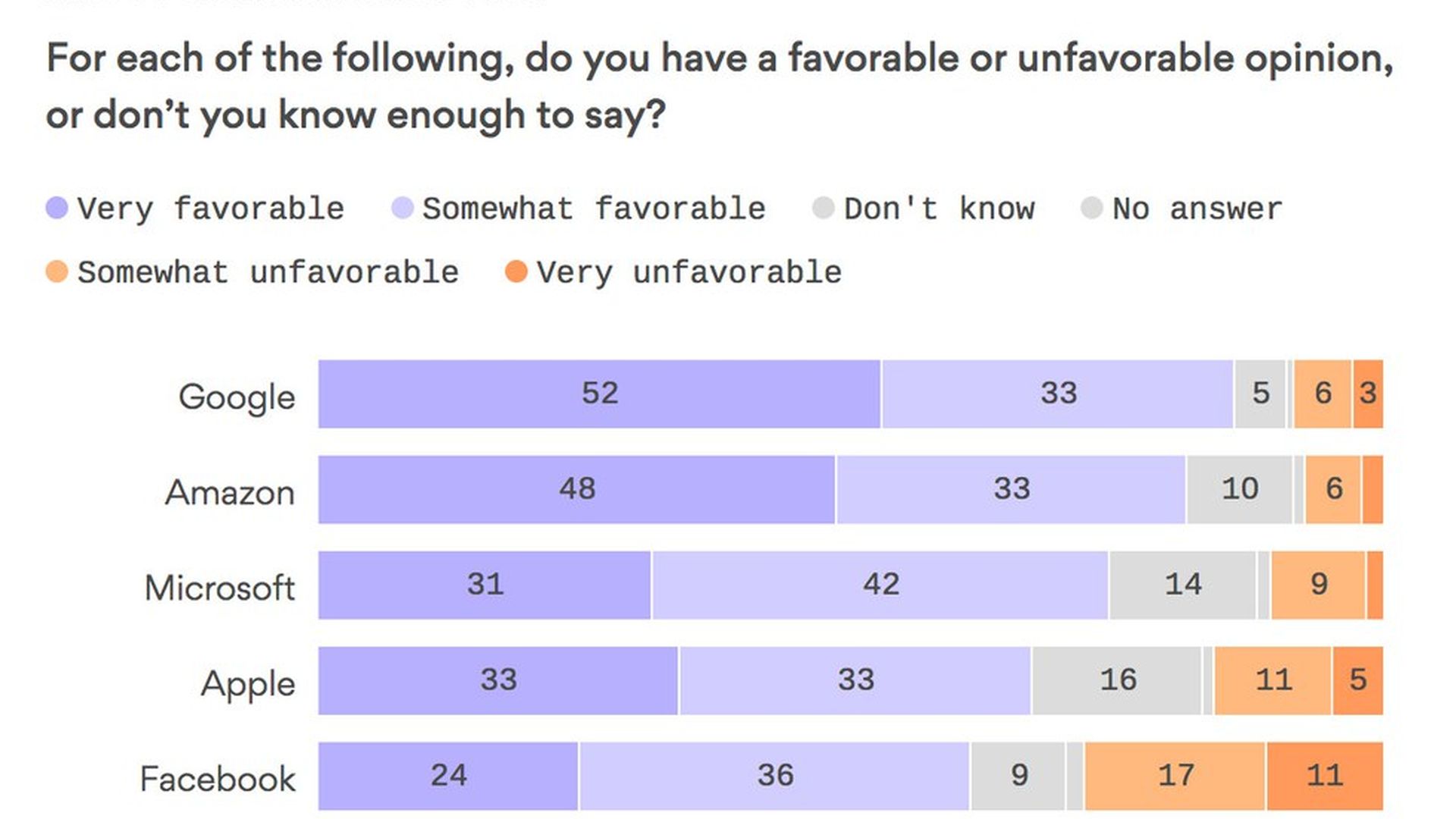 Why it matters, from Axios' Sara Fischer: It's unlikely these companies will face serious regulatory threats under the Trump administration, which has rolled back regulations and passed new laws that have favored tech and telecom companies. But they risk a narrative forming around whether they can be trusted to police themselves, and that could alter user confidence and thus affect their lucrative ad businesses.
Wall Street Journal front page, "Google's Washington Clout Faces a Reckoning: Populist backlash and reaction to Russian meddling shake giant": "The company ... ramped up its public-service events with members of Congress back home in their districts."
"Those events, focusing on constituent-pleasing topics such as online safety for children and computer-science education, have often involved key members of committees that are important to Google and its corporate siblings."
https://www.axios.com/newsletters/axios-am-7536b919-6882-4b86-99d4-cf4a6e76bd54.html?chunk=2#story2
3. Silicon Valley's Hill strategy: Fess up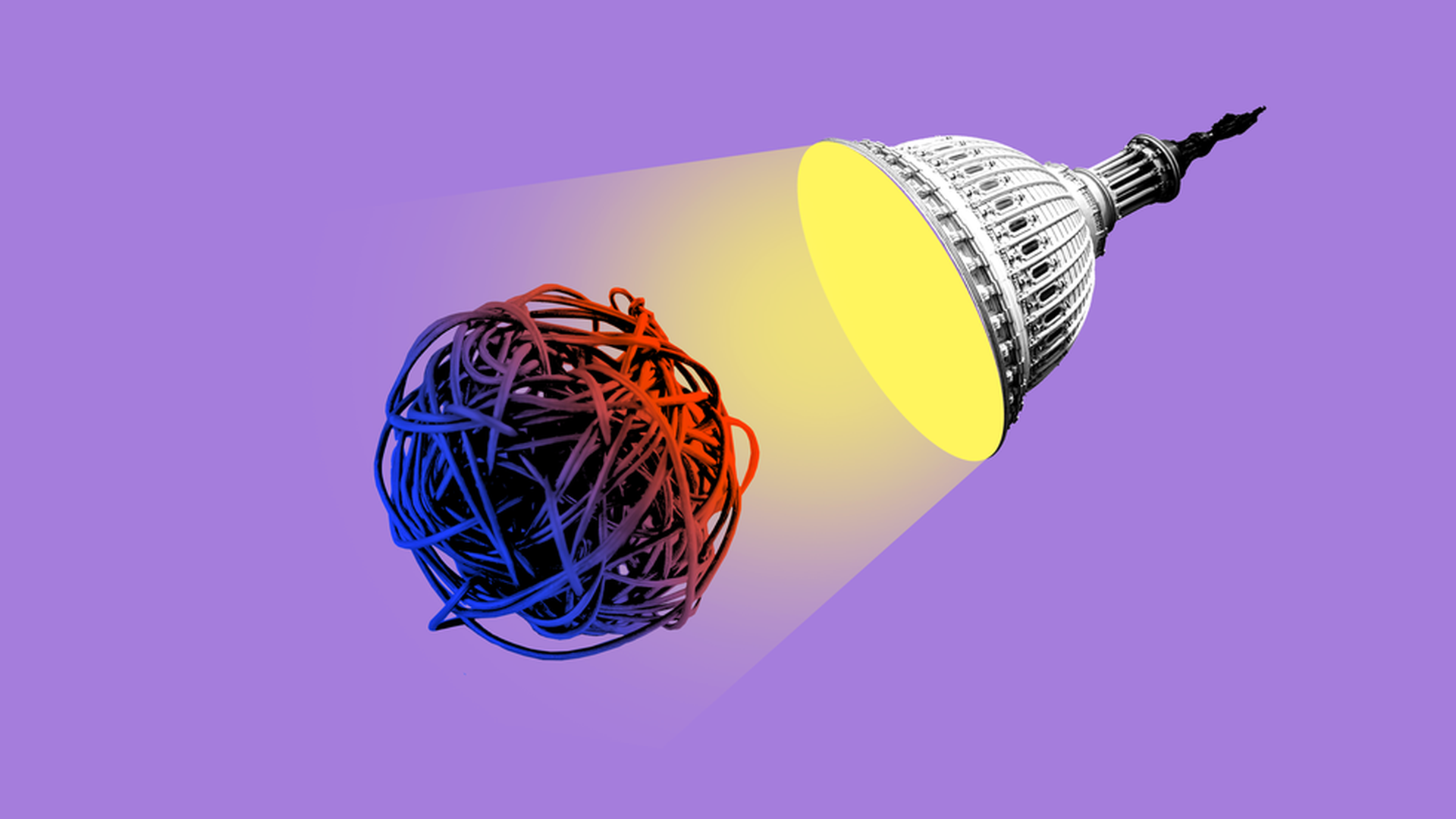 Facebook, Google and Twitter are taking a similar approach to their appearances before congressional committees over the next two days: They're revealing more about the millions of users who were exposed to Russian-bought ads and other content on their platforms before and after election day.
Why it matters, from Axios' David McCabe: This is the chance for the three platforms to try to convince lawmakers they're taking steps to prevent a repeat. The companies' general counsels will emphasize their willingness to play ball in working out a disclosure solution for paid political ads online.
The companies fear that the eye-popping raw numbers will obscure the fact that the reach was relatively small compared to the overall user bases.
Facebook will say that more than half of U.S. users may have seen content from the Russian pages. Twitter will say it has discovered far more accounts linked to the Russian troll farm than it reported to Congress in September.
Watch live: Today's Senate Judiciary subcommittee starts at 2:30 p.m. Tomorrow, a Senate Intelligence Committee hearing is followed by the House Intelligence Committee.
Go deeper: Axios tech editor Kim Hart writes that a majority of Americans are wary of regulating Big Tech.
https://www.axios.com/newsletters/axios-am-7536b919-6882-4b86-99d4-cf4a6e76bd54.html?chunk=3#story3
Bonus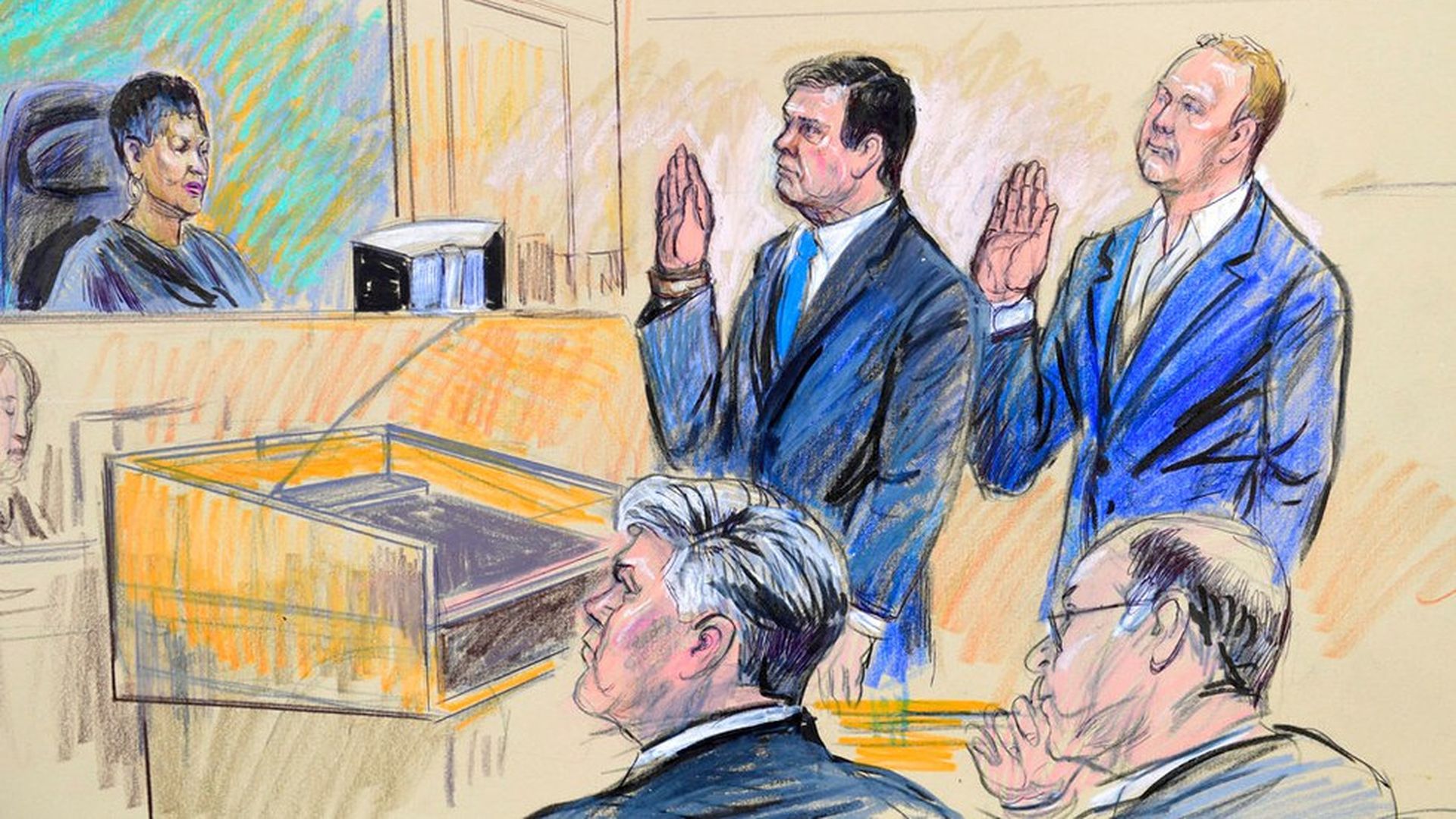 A different view than we brought you in Axios PM: A courtroom sketch shows Paul Manafort (center) and his business associate, Rick Gates, in federal court in Washington yesterday, before U.S. Magistrate Judge Deborah A. Robinson. Seated at front left is Manafort's attorney, Kevin Downing.
https://www.axios.com/newsletters/axios-am-7536b919-6882-4b86-99d4-cf4a6e76bd54.html?chunk=4#story4
4. Save this tape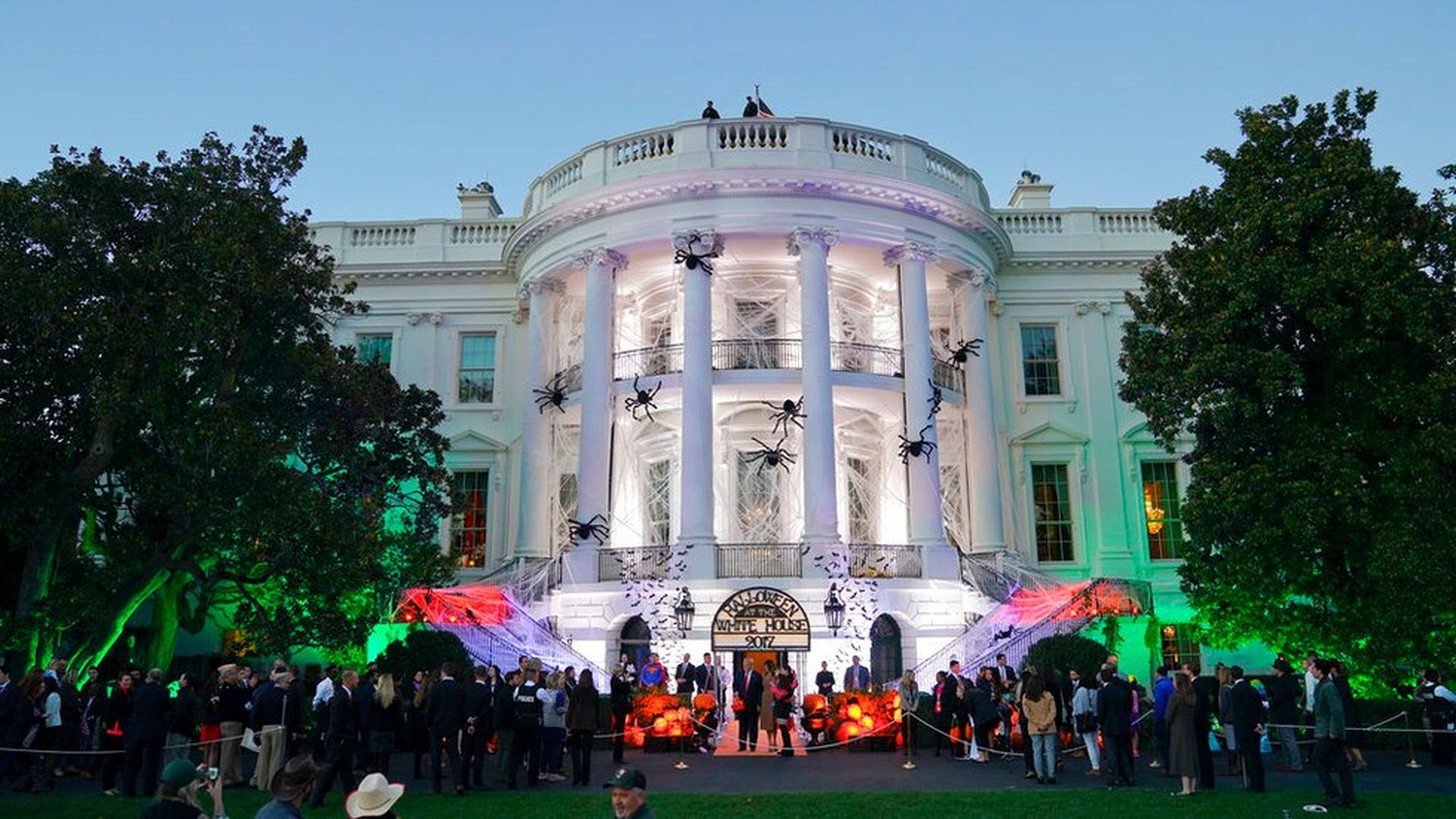 Sarah Sanders: "[L]ook, today's announcement has nothing to do with the President, has nothing to do with the President's campaign or campaign activity."
Sanders on George Papadopoulos, Trump campaign adviser who pleaded guilty to lying to the FBI and is cooperating with Mueller (N.Y. Times Quote of the Day): "[L]ook, this individual was the member of a volunteer advisory council that met one time over the course of a year."
https://www.axios.com/newsletters/axios-am-7536b919-6882-4b86-99d4-cf4a6e76bd54.html?chunk=5#story5
5. ​The Murdoch Industrial Complex
Fox News always had Trump's back on Russia. The New York Post usually had it, too. Now, the Wall Street Journal — the jewel of the Murdoch empire — has fully joined the defense:
While Journal reporters have done some great work on the Russia story, many cringe at what they see as pro-Trump interference from their editor, Gerry Baker.
But it's the editorial page that has taken the lead in critiquing Mueller and calling for greater emphasis on possible Clinton corruption instead of Trump's.
Today's Journal lead editorial, "The Manafort Indictment": "[T]he main charge against Donald Trump is poor judgment for hiring the notorious Beltway operator."
Bill McGurn column on previous page, "Bob Mueller's Sideshow": "The Steele dossier is at the heart of the narrative that Mr. Trump had colluded with Moscow to steal the election from Hillary Clinton. Now the same people who pushed this narrative have lost all interest in the document that helped fuel it. "
https://www.axios.com/newsletters/axios-am-7536b919-6882-4b86-99d4-cf4a6e76bd54.html?chunk=6#story6
6. Scoop: Trump's tax blitz
As President Trump prepares to travel around Asia, he has ordered many of his top officials to stay back and campaign for tax reform around America, Axios' Jonathan Swan emails me:
Treasury Secretary Steven Mnuchin, economic adviser Gary Cohn and Ivanka Trump are staying behind to hold tax-reform events in crucial states and blue House districts held by Republicans, and to do national and regional media.
Joining their campaign will be Labor Secretary Alex Acosta, Small Business Administrator Linda McMahon, and Agriculture Secretary Sonny Perdue, among others.
Ivanka — who held a tax event last week in Bucks County, Pa., and visited Capitol Hill — has canceled meetings she had arranged in China and South Korea as part of the president's Asia trip.
She's still visiting Japan, ahead of her father, to give a speech at the invitation of Prime Minister Abe, but will fly back over the weekend to begin the tax push.
https://www.axios.com/newsletters/axios-am-7536b919-6882-4b86-99d4-cf4a6e76bd54.html?chunk=7#story7
7. Google amps up self-driving cars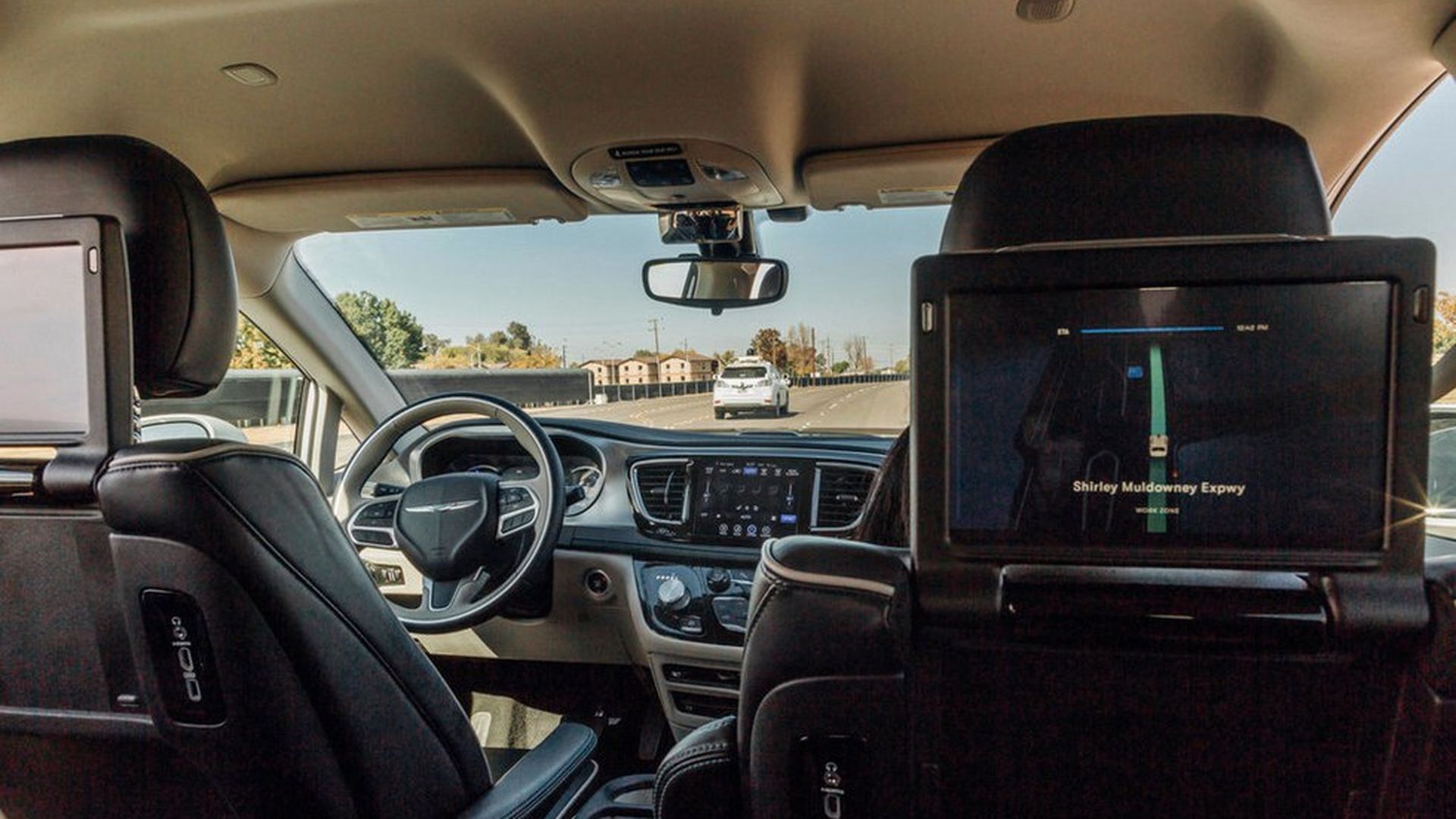 https://www.axios.com/newsletters/axios-am-7536b919-6882-4b86-99d4-cf4a6e76bd54.html?chunk=8#story8
8. Business clicker
Bloomberg Intelligence "50 Companies to Watch," from Bloomberg Businessweek's "The Year Ahead: 2018" issue: "AT&T, Alaska Air Group, Danone SA, Fannie Mae and Freddie Mac, Gap Inc., Kraft Heinz Co., PaylPalHoldings Inc., Qualcomm Inc. and Tesla are among the 50 companies spread across multiple categories, from e-commerce and entertainment to pharmaceuticals, tech, and finance."
https://www.axios.com/newsletters/axios-am-7536b919-6882-4b86-99d4-cf4a6e76bd54.html?chunk=9#story9
9. "House of Cards" explores spinoff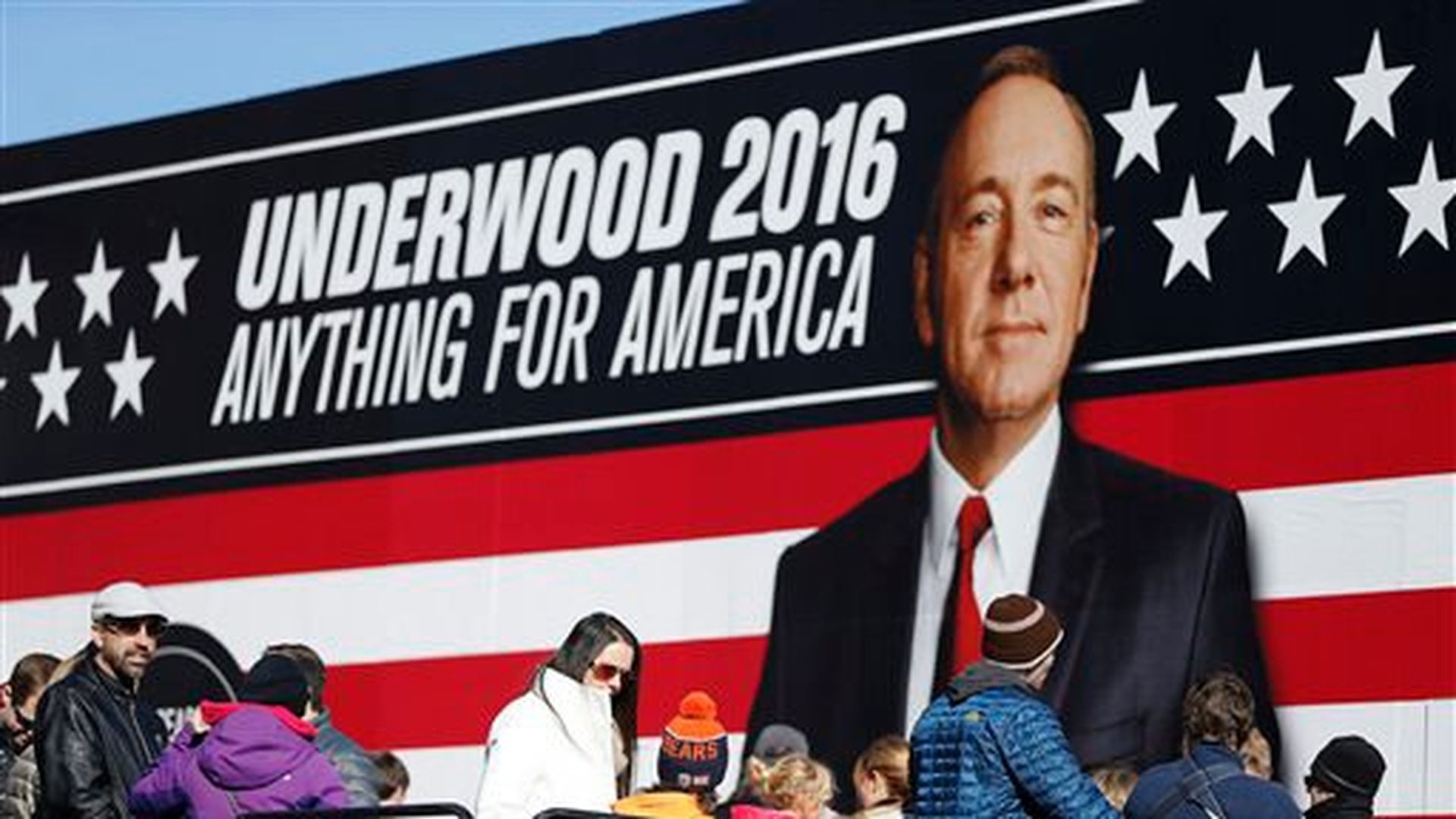 Netflix is moving ahead with plans for a "House of Cards" spinoff, despite yesterday's announcement that the sixth season, currently in production in Baltimore, will be the last. The series was slated to end even before Kevin Spacey was accused of sexually assaulting actor Anthony Rapp when he was 14 years old.
Variety reports that one concept "revolves around Doug Stamper, the political aide-de-camp played by actor Michael Kelly in the first five seasons of the political drama ... At least two other spinoff ideas are also being explored."
"All the potential series take place in the same universe as [the] political thriller about Frank Underwood, a devious congressman played by Kevin Spacey[,] who ascends to the role of President of the United States through political and criminal machinations."
L.A. Times front page: "Spacey's response to sex allegation met with outcry" ... WashPost Style front: "LGBT advocates denounce Spaceys's response to claim" ... Spacey was heavily criticized for using a statement apologizing to Rapp, who said Spacey tried to molest him as a minor, to say he's gay.
https://www.axios.com/newsletters/axios-am-7536b919-6882-4b86-99d4-cf4a6e76bd54.html?chunk=10#story10
10. 1 sports thing
James Andrew Miller, author of "Those Guys Have All the Fun: Inside the World of ESPN," reports in a guest column for the Hollywood Reporter that "some execs" at ESPN have started to consider eventually giving up NFL rights:
In a span of less than five years, industry giant ESPN has seen its narrative transformed from that of a mighty colossus into the hard-luck tale of a ragtag warrior. ... With so much of ESPN's universe asunder, it's not outlandish now to entertain a previously unthinkable prospect: Might ESPN elect to go without rights to NFL games after the expiration of its eight-year deal for Monday Night Football in 2021?!