Axios AM
May 21, 2019
Happy Tuesday! Axios AM brings you what matters, in Smart Brevity. (Today: 1,131 words ... < 5 minutes!)
Was this email forwarded to you? Get your own! Sign up here.
1 big thing ... Future foretold: A new America in 2040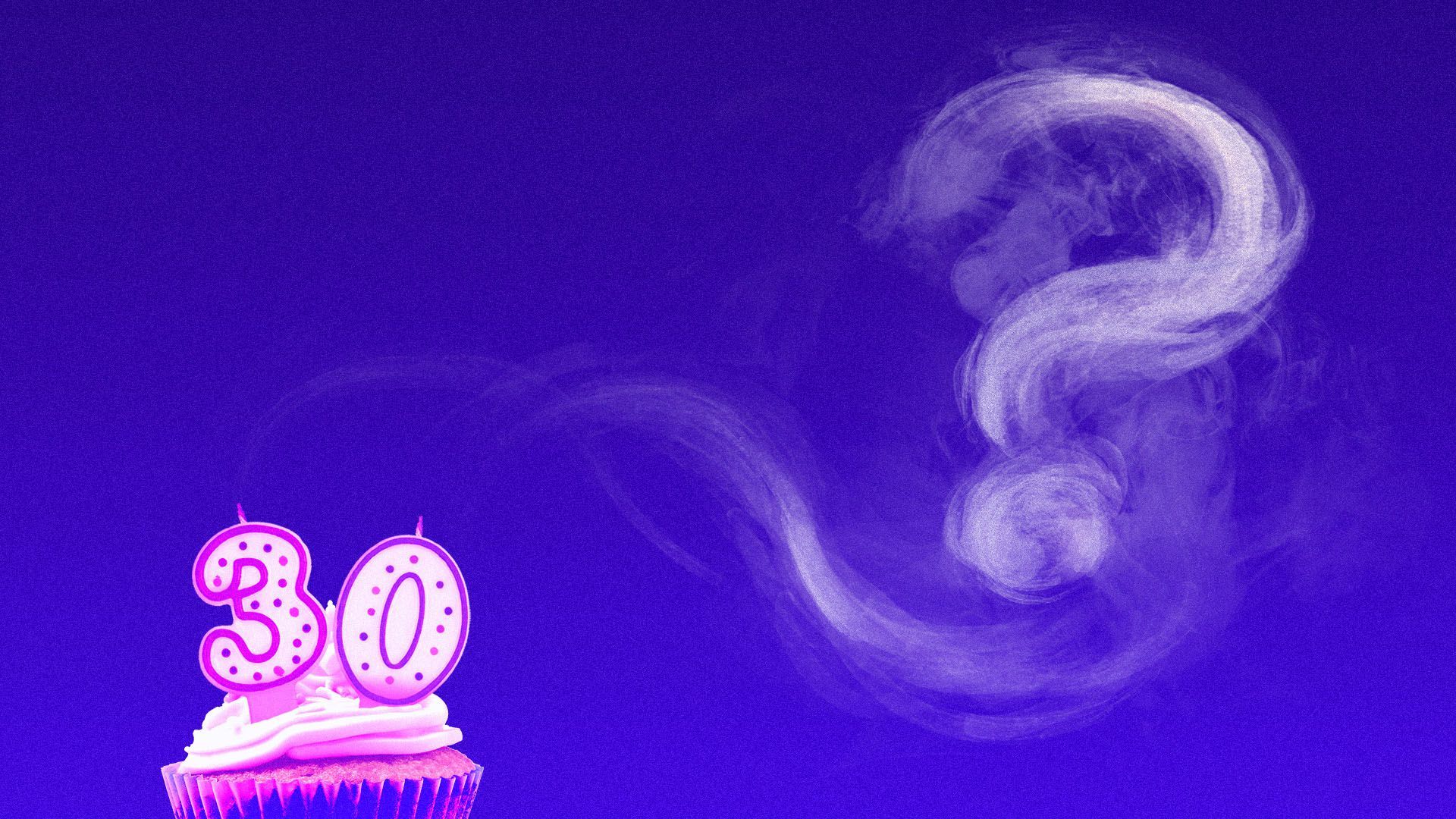 Here's how fast America is changing: By the time today's teenagers hit their 30s, there will be — for the first time ever — more minorities than whites, more old people than children, and more people practicing Islam than Judaism. 
Why it matters: The slow demographic shifts we've watched over decades will finally reach a tipping point in the 2040s. They'll transform what America looks like, where we live and what we fear.
Axios' Stef Kight unpacks the big, inexorable changes to expect:
How we look: We'll be older and less white.
Only 45% of 30-year-olds will be non-Hispanic whites in 2040.
Minorities will become the majority in the U.S. by 2045.
There will be more old people than children for the first time.
More than 1 in 5 Americans will be over the age of 65, putting a new level of stress on the nation's Social Security and health care systems.
Immigrants will make up a record-breaking share of the population and will have a crucial role in carrying the economic load created by the elderly Boomers and Gen X-ers.
What we believe: Islam will surpass Judaism as the second most popular religion in the U.S. by 2040, according to the Pew-Templeton Global Religious Futures project.
The share of Christians will be falling.
Nearly 1 in 4 Americans will be unaffiliated with religion, including 30% of 30-to-44 year-olds. In 2010, just 18% of the same age group was unaffiliated.
Globally, there will be just as many 30-to-44 year-old Muslims as Christians of the same age.
Where we live: The vast majority of the U.S. population (87%) will live in urban areas, according to UN projections.
The nation's cities will likely continue to accumulate all the power, technology and wealth, while rural areas fall behind.
Think about this: Just 20 years ago, less than half the world lived in urban areas. In another 20 years, close to two-thirds of the world will live in cities.
How we live: We'll be wealthier and healthier than ever.
An American child born in the U.S. will be expected to live to 83 years old, according to UN projections — five years longer than today.
2. Trump bullies the refs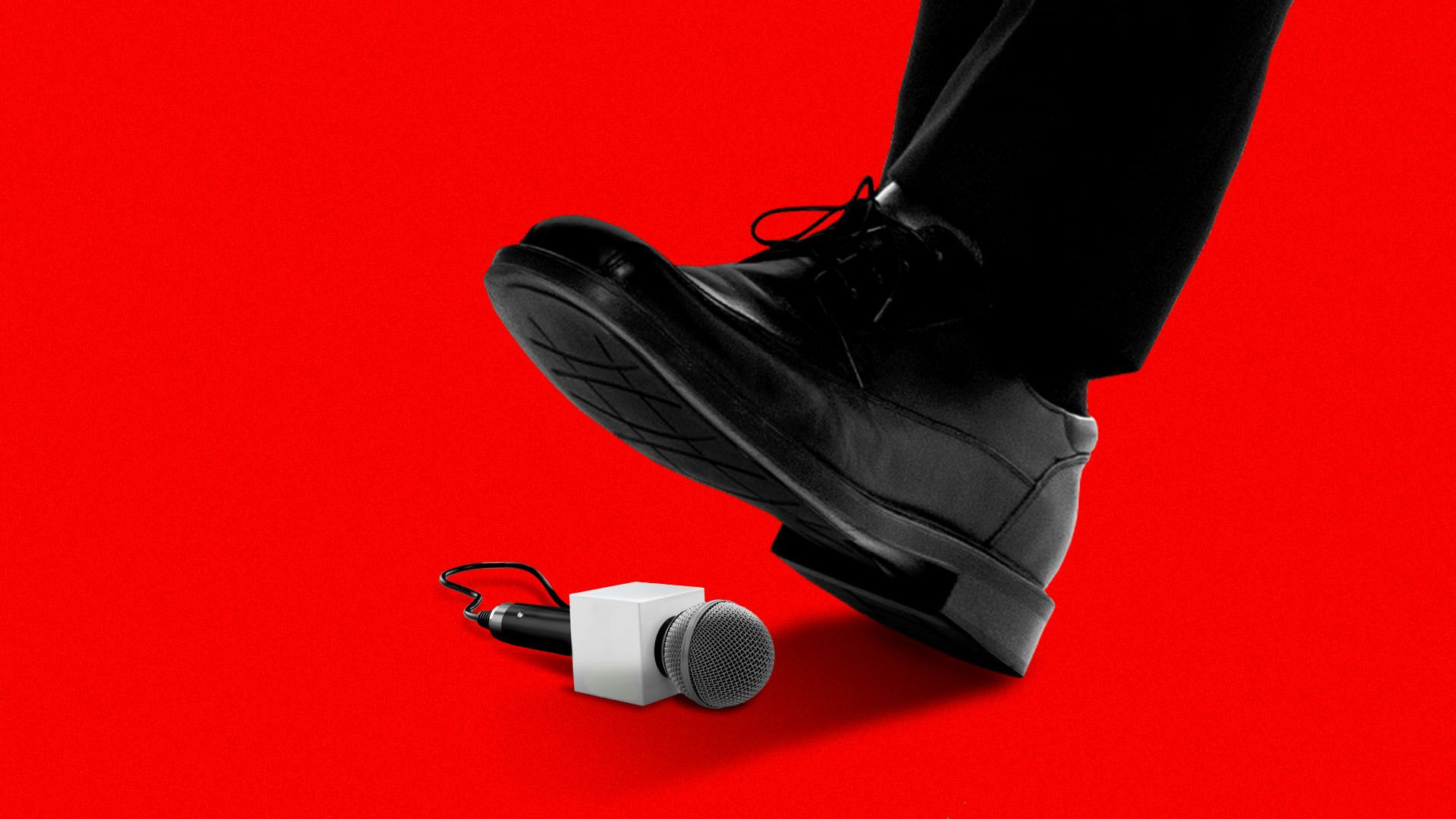 President Trump has a penchant for ganging up on the "mainstream media," but lately his attacks have spread to ganging up on any information gatekeeper — from Big Tech platforms to newscasters on his favorite network, writes Axios' Sara Fischer.
Why it matters: Trump has spent years shooting the messenger. But as his presidency rolls on, so do his grievances against any information platform that may, at some point, work against his interests:
Sunday shows: This weekend, he tweeted multiple times about the "Fake News Sunday Political Shows," and called out "Fox News Sunday" host Chris Wallace for moderating a town hall with Pete Buttigieg.
Technology platforms: The White House launched a new tool last week that allows any U.S. citizen to submit a complaint if they think they were unfairly censored on social media platforms. This reverses Trump's posture toward free speech on social media platforms since he was inaugurated in 2017.
Legal processes: Trump is defying congressional subpoenas covering his 2016 campaign, his tax returns and his business dealings.
Between the lines: The administration has pushed to undermine key White House press traditions that are meant to bring more information to the public.
The last official White House press briefing was March 11.
The president has faced lawsuits from civic groups that complain he is violating the First Amendment by blocking people on Twitter.
Be smart ... As CNN's Oliver Darcy said on "Reliable Sources," part of the strategy is to make middle Americans think they're under attack by elitist institutions:
"'[T]hey're out to censor your ideas, you're under attack.' And they're using that effectively — fear-mongering."
3. 2020 vision: The health care election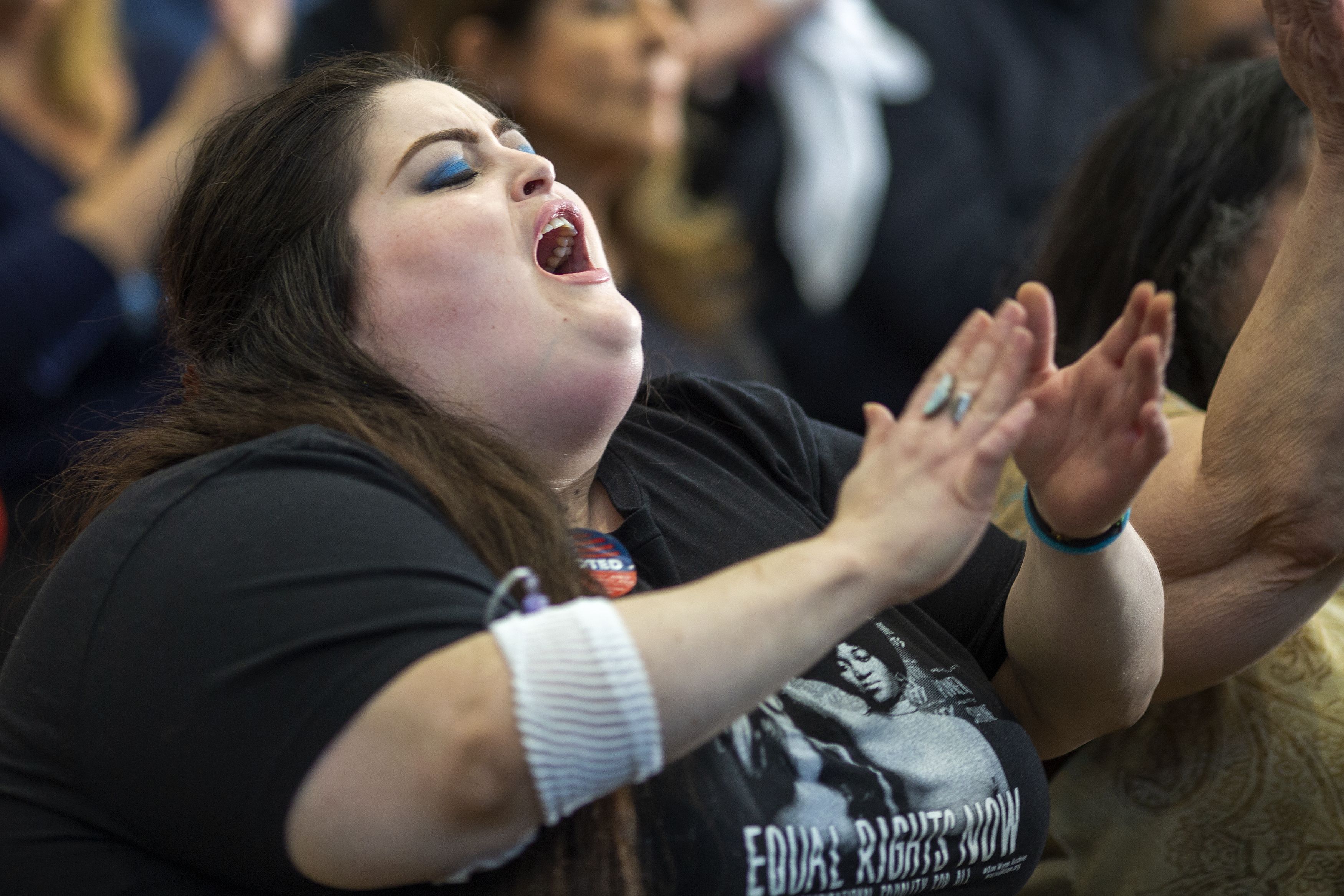 Amid the fracas over immigration, China trade and a Green New Deal, Americans — crossing age, party and gender — are united in what they really care about, according to a new poll: health care.
John Della Volpe, polling director for RealClear Opinion Research, which conducted the survey, gave a preview to Axios Future editor Steve LeVine:
45% of Democrats, 30% of Republicans and 31% of independents ranked health care as their No. 1 issue from a list of six that were shown.
Among Republicans, 29% said the economy was No. 1 and 28% said immigration.
4. Pics du jour: America, 2019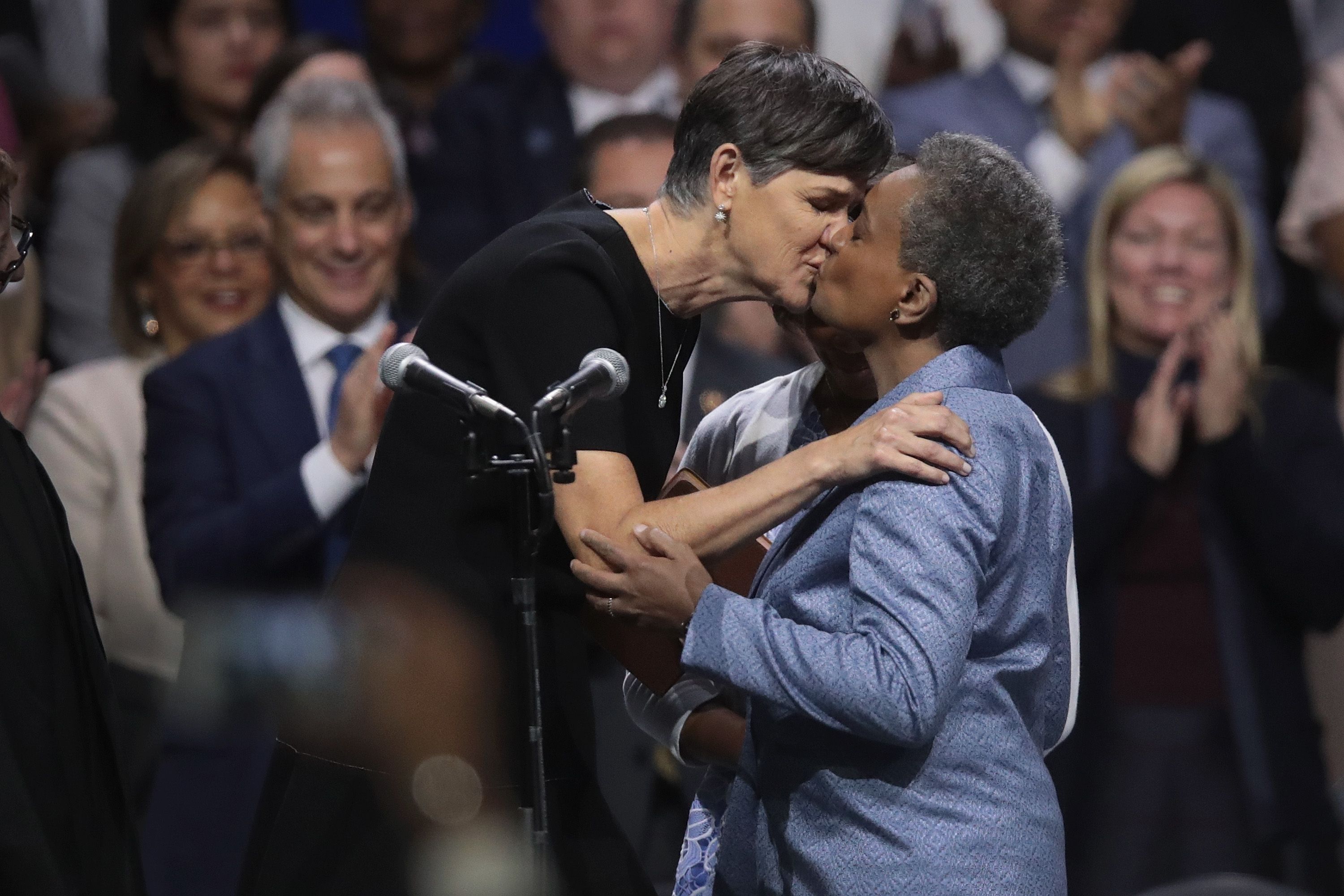 Above: Lori Lightfoot (right) — Chicago's first black female mayor and first openly gay mayor — is congratulated by her wife, Amy Eshleman, after being sworn in yesterday.
Below: Pete Buttigieg is introduced by his husband, Chasten, at a fundraiser yesterday at the Wynwood Walls street-art center in Miami.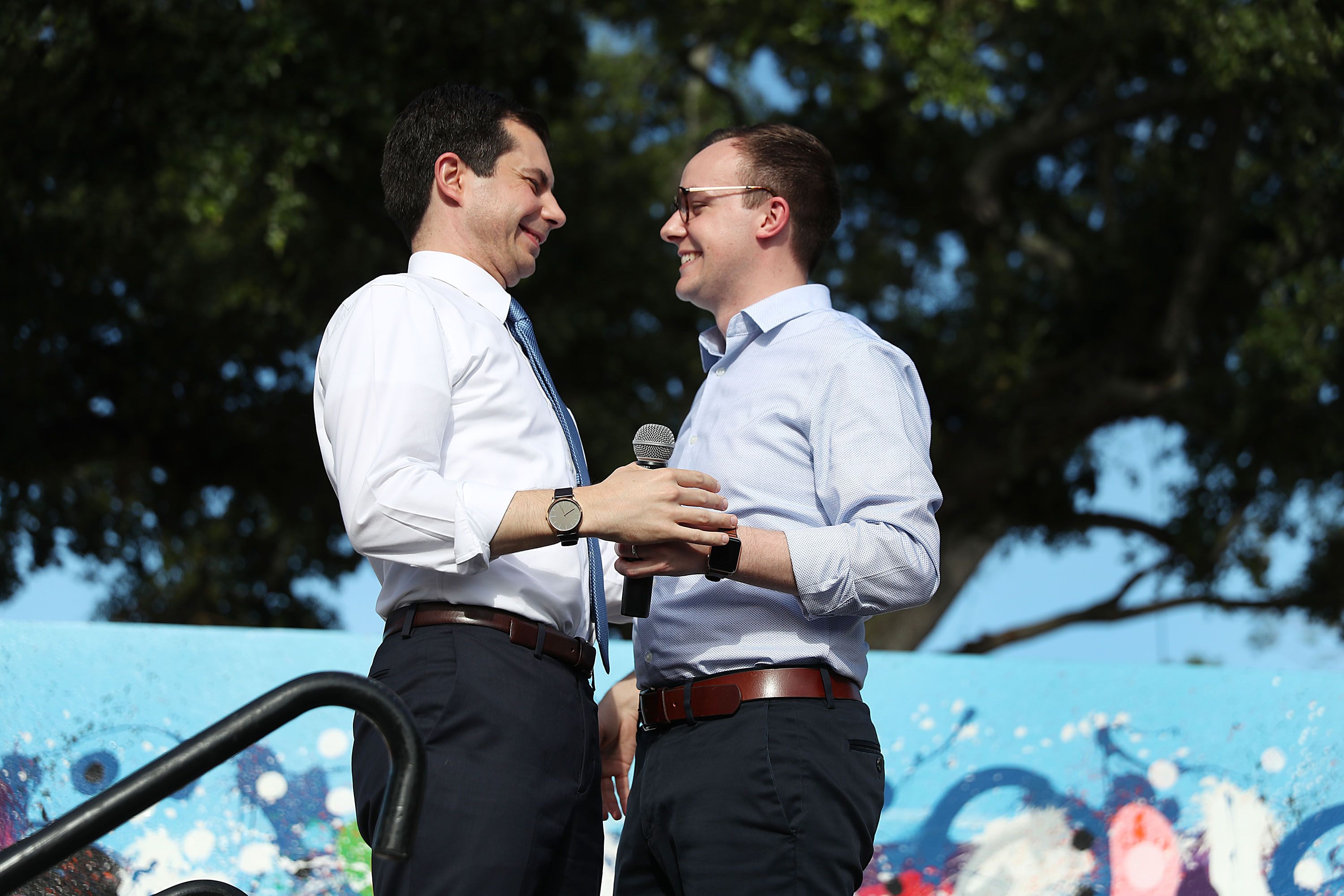 5. 📺 Most-watched finales ever
The "Game of Thrones" finale earned record viewership for HBO on Sunday, even if its numbers look paltry in comparison to the series finales from shows before the era of streaming TV and internet video.
6. Today's Trump in 4 sentences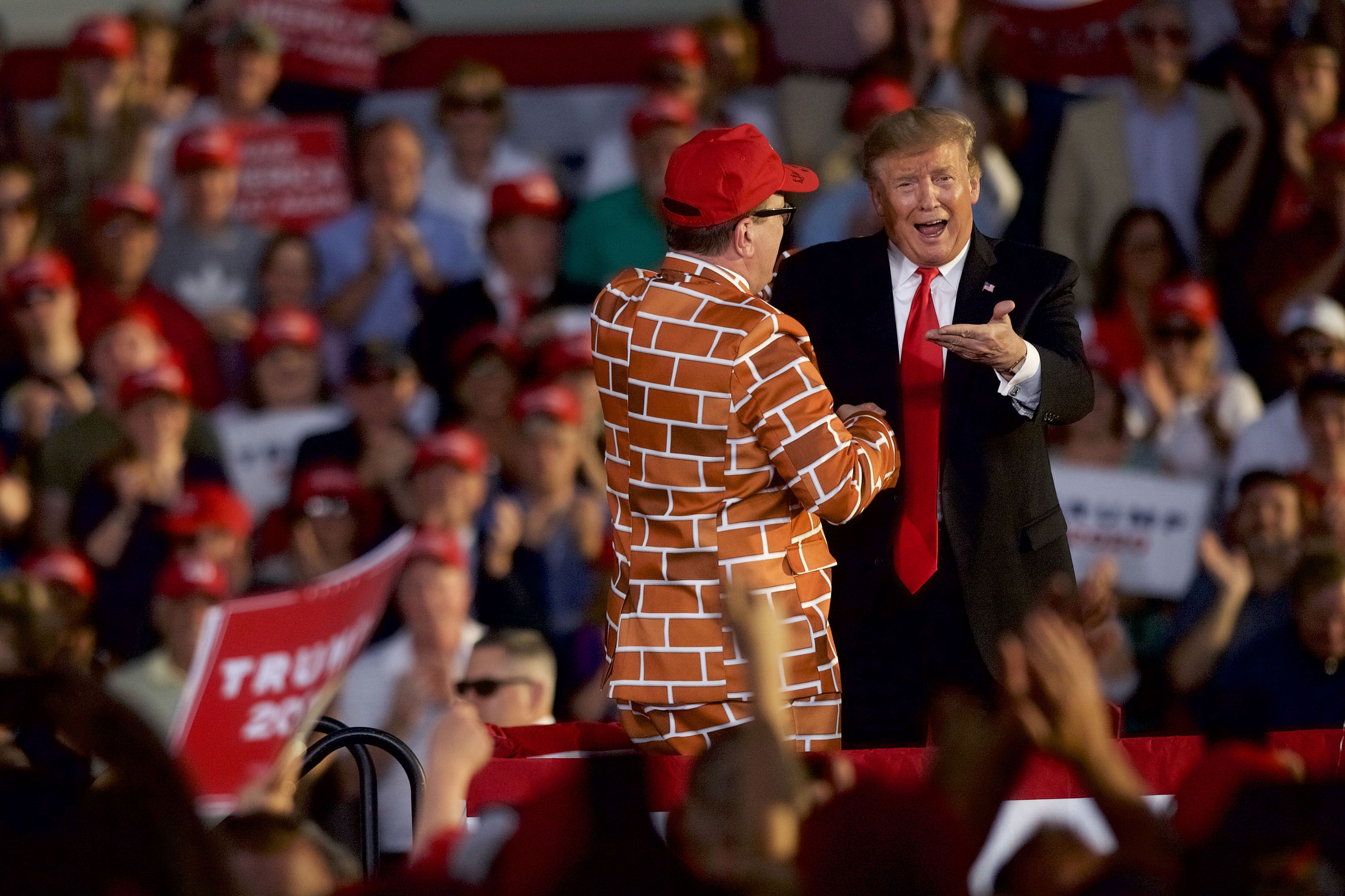 "The fight over President Trump's systematic stonewalling of Congress escalated on two fronts," per the N.Y. Times:
Trump lost an early test of his strategy of resisting all oversight demands by Congress, when a federal judge upheld a subpoena for his financial records.
"[T]he White House instructed its former top lawyer [Don McGahn] to defy a subpoena to testify before lawmakers."
P.S. ... "Trump called the 41-page ruling from U.S. District Judge Amit P. Mehta of D.C. 'crazy' and said he would appeal." (WashPost)
7. Dude free-solos Eiffel Tower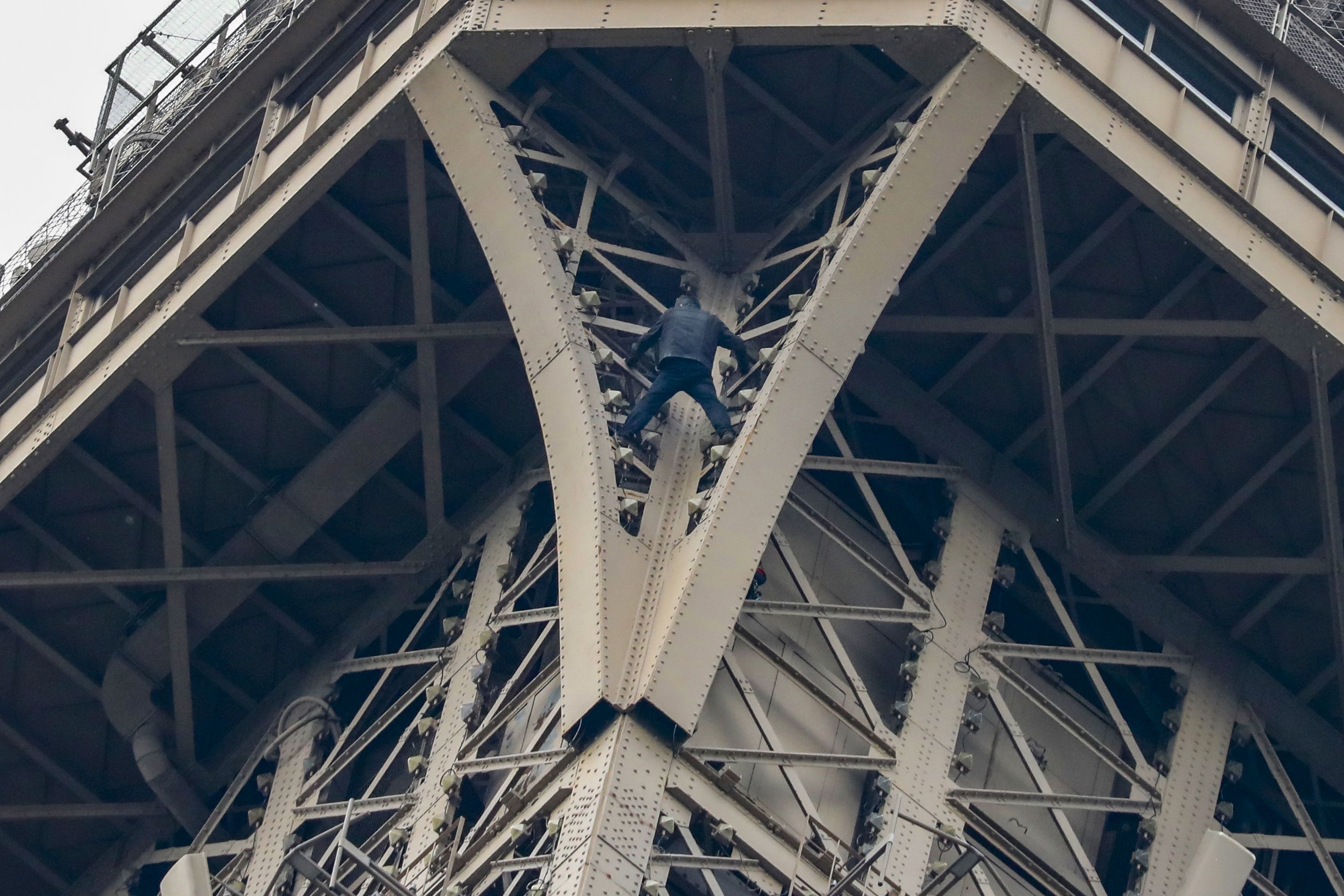 Rescuers talked down a man who scaled the upper heights of the Eiffel Tower without protection, forcing the evacuation of 2,500 visitors, Reuters reports:
The operator of the tower, which is about the same height as an 81-story building, said the man "had entered the monument normally before climbing over the safety fencing on the second level and clambering up the outside."
8. 📚 Coming attractions
Gene Sperling, economic adviser to Presidents Clinton and Obama, will be out in 2020 with "Economic Dignity," a "big-picture vision of why dignity must be our North Star for charting our economic future." (Penguin Press, Robert Barnett)
9. Worthy commencements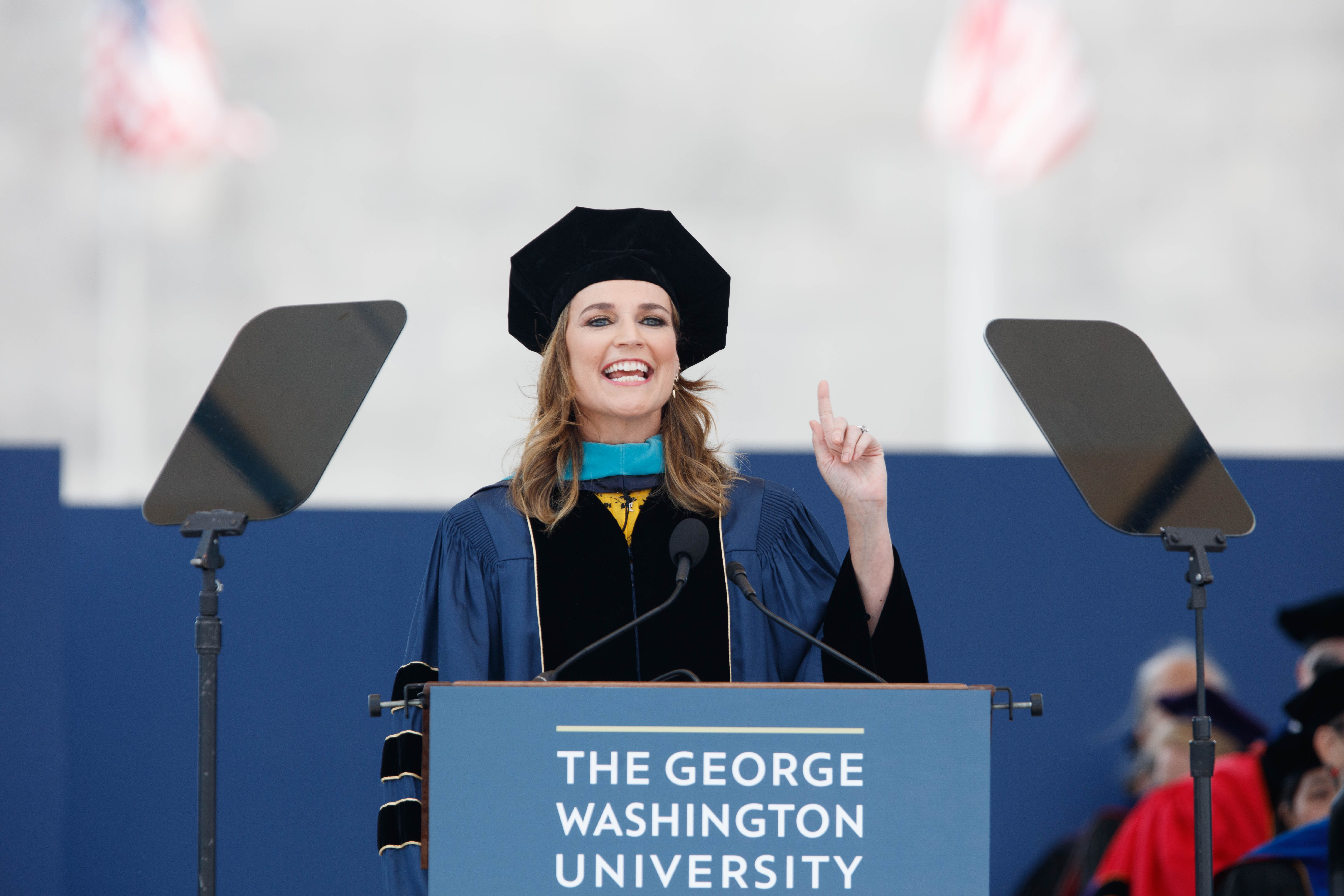 "Today" co-anchor Savannah Guthrie, a Georgetown Law graduate, told George Washington University graduates to treasure "your obstacles, your broken places, the spots where you've healed":
You will come to a time when you say: I'm so glad that thing I feared or dreaded happened, because I would not be me without it. I wouldn't not have learned compassion, or empathy, I would not have known the determination or grit deep within.
And I promise you this, you will come to a time when you say: "Thank goodness, I did not get that thing I once wanted more than anything."
10. 1 food thing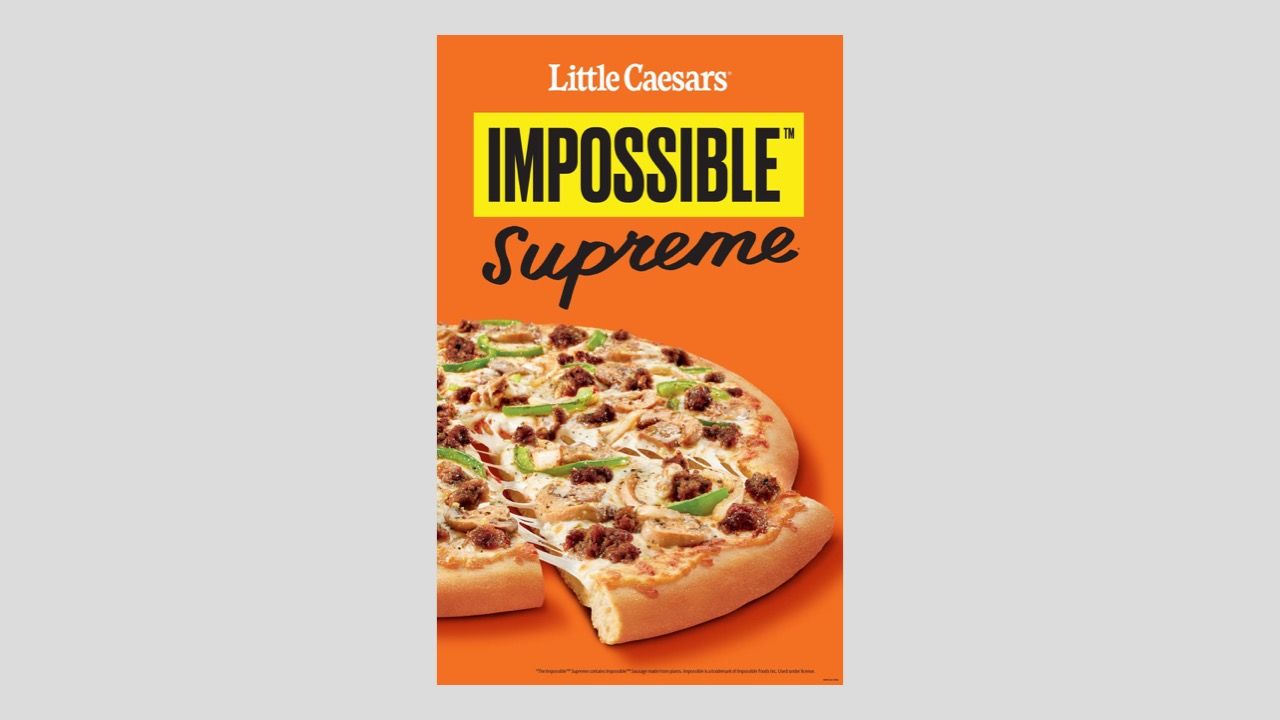 Plant-based burger maker Impossible Foods is debuting its second product — meatless sausage crumbles — on Little Caesars pizza, per AP:
Little Caesars started testing the Impossible Supreme Pizza on Monday at 58 restaurants in Florida, New Mexico and Washington state.
If the test goes well, availability could expand nationwide.
📱Thanks for reading Axios AM. Invite your friends, relatives, co-workers to sign up here.