December 02, 2021
Hello, Thursday. Smart Brevity™ count: 1,068 words ... 4½ minutes. Edited by Zachary Basu.
🩺 Today at 12:30 p.m., please join Axios' Tina Reed and Alayna Treene for a half-hour virtual event on health equity, including a conversation with Brown University's Dr. Ashish Jha. Register here.
1 big thing: Courage v. coddling with China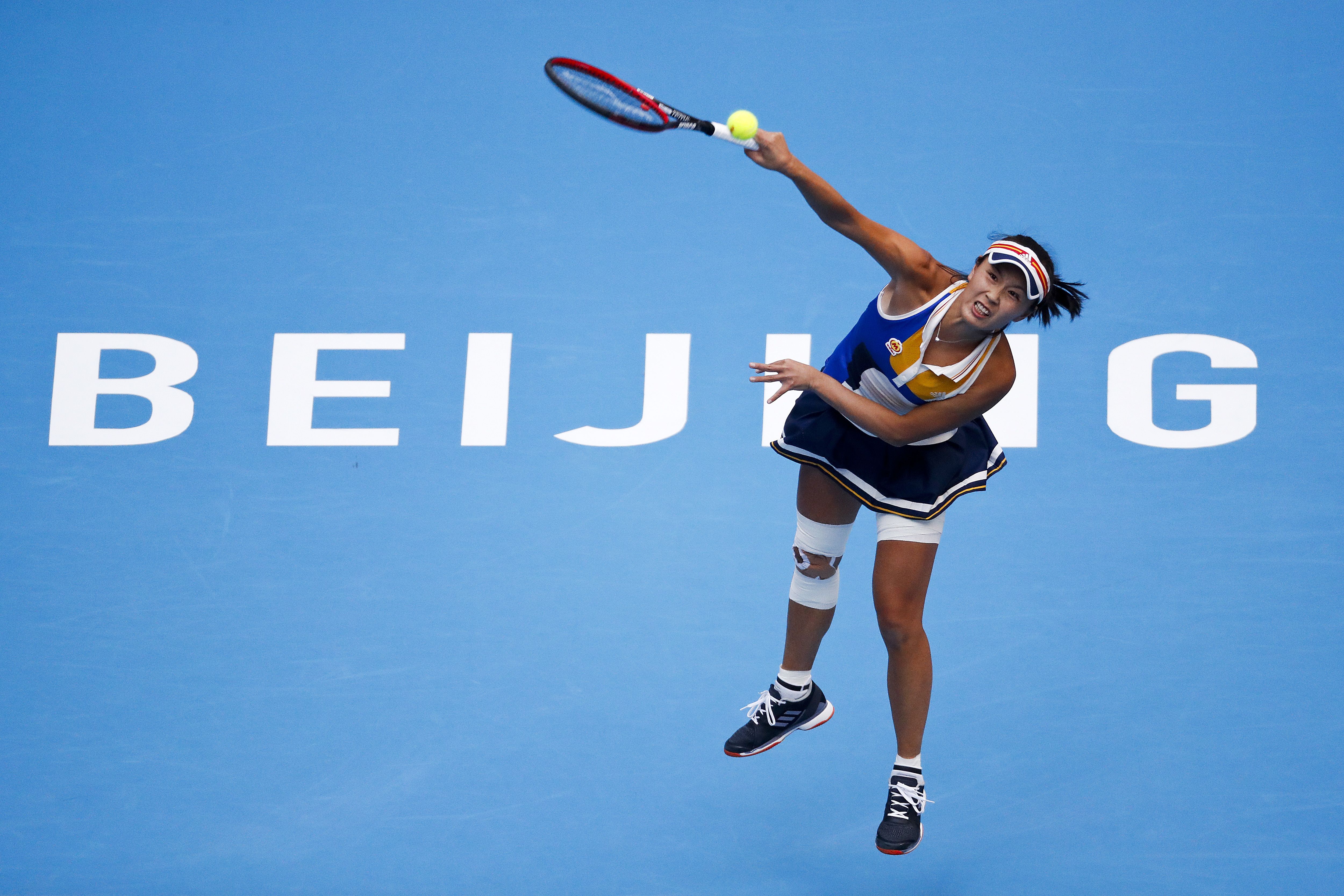 The women's professional tennis tour suspended tournaments in China yesterday out of concern for Peng Shuai, on the same day that a top business voice made excuses for Beijing.
Why it matters: Ahead of February's Winter Olympics in Beijing, some sports figures are taking on the regime — while Big Business shrinks from confrontation with the world's second-largest economy.
What's happening: The Women's Tennis Association told AP that fears for the safety of Peng Shuai, the Chinese champion who accused a former Communist Party official of sexual assault, could result in cancellations beyond 2022.
WTA President and CEO Steve Simon said: "This is ... about what's right and wrong."
In the NBA, the Boston Celtics' Enes Kanter, who changed his last name to "Freedom" this week after becoming a U.S. citizen, has used social media to relentlessly protest human-rights violations in China.
Contrast that with billionaire Ray Dalio — legendary investor and founder of Bridgewater Associates, the world's largest hedge fund — who told Andrew Ross Sorkin yesterday on CNBC's "Squawk Box" when asked about Peng Shuai and China's human rights issues:
"I can't be an expert in those types of things. I look to whatever the rules are."
"So the guidance of the government is the most important thing."
Context: The Wall Street Journal, calling Dalio a "longtime China bull," reported Nov. 24 that Bridgewater raised $1.25 billion for its third investment fund in China, making it one of the "biggest foreign managers of private funds in the world's second-largest economy."
Dalio added on CNBC: "I look at the United States and I say: 'Well, what's going on in the United States, and should I not invest in the United States because [of] our own human rights issues?'"
"I'm not trying to make political comparisons. I'm basically just trying to follow the rules."
When Sorkin pointed out that the U.S. "isn't disappearing people" like the Chinese government, Dalio replied: "As a top-down country ... they behave like a strict parent."
"If I ... evaluated all approaches around the world in all countries, I'd be in a bind to try to find out ... where do I invest."
Zoom out: In Hong Kong, where Beijing has become increasingly heavy-handed, the Disney+ streaming service apparently censored the episode of "The Simpsons" with Homer visiting Tiananmen Square. (BBC)
Go deeper: Axios reported this week that Airbnb has more than a dozen homes available for rent in China's Xinjiang region on land owned by an organization sanctioned by the U.S. government. Read the investigation.
2. U.S. faces urgent anti-hacker crisis
Facing a deluge of ransomware attacks, the Biden administration is racing to fill nearly 600,000 vacant cybersecurity positions in government and business, Axios' Sophia Cai reports.
Why it matters: Between increased demand and clogs in the talent pipeline, critical U.S. networks remain vulnerable to hacking.
The issue has emerged repeatedly at congressional hearings, but received little public attention until recently.
Private companies — including GuidePoint Security of Fairfax County, Va. — are offering cybersecurity training to veterans leaving the military.
Governments, nonprofits and companies are also partnering with community colleges and historically Black colleges and universities (HBCUs) to cast a wider talent net.
Microsoft is providing free cybersecurity curriculum to every public community college.
Mapped: Cybersecurity job openings by state.
3. 🦠 New this morning: 2 quick facts on Biden's winter COVID plan

As part of a winter COVID battle plan President Biden will announce this afternoon, he'll push for people with private health insurance to get reimbursed for at-home tests. Go deeper.
Also this afternoon, Biden will extend mask requirements through March 18 for those traveling by plane, rail and public transit. Go deeper.
4. Pic of the day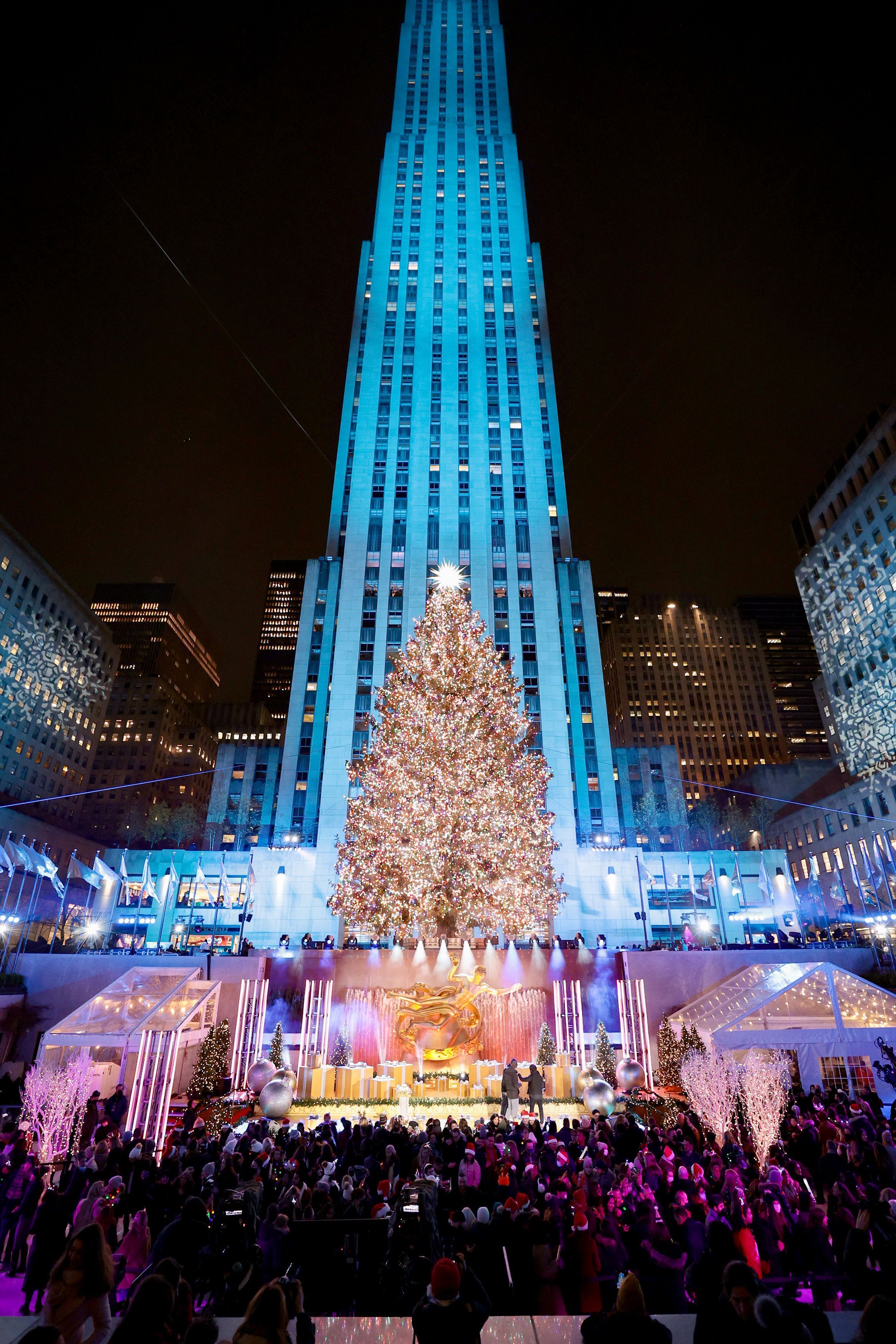 The Rockefeller Center Christmas tree is lit last night.
5. Unusual charge: Terrorism in school shooting
Terrorism is among the charges Michigan prosecutors brought yesterday against a 15-year-old sophomore in the shooting that killed four fellow students.
Why it matters: Gun-control advocates who track gunfire incidents on school grounds were not immediately aware of similar terrorism charges having been filed in other states, AP reports.
What's happening: The novel approach is made possible by a Wolverine State law enacted after the 9/11 attacks nearly 20 years ago.
The state's 2002 anti-terrorism law defines a terroristic act as one intended to intimidate or coerce a civilian population or to affect the conduct of a government through intimidation or coercion.
Oakland County Prosecutor Karen McDonald said: "What about all the children at home right now, who can't eat and can't sleep and can't imagine a world where they could ever step foot back in that school? Those are victims, too. ... The charge of terrorism reflects that."
6. Key aide leaves V.P.'s office
Symone Sanders, senior adviser and chief spokesperson to Vice President Harris, will leave by the end of the year, Axios' Alexi McCammond reports.
Why it matters: Sanders is a central staffer who is trusted by Harris, and is the aide most frequently by her side in public.
Context: Concern about dysfunction in Harris' operation starts in the West Wing and is widespread among top Democrats.
Sanders rose to prominence in 2016 as national press secretary for Sen. Bernie Sanders' presidential campaign. Read her bio.
7. 📚 FT's Business Book of the Year
The Financial Times and McKinsey Business Book of the Year is New York Times cybersecurity reporter Nicole Perlroth's "This Is How They Tell Me the World Ends: The Cyberweapons Arms Race."
Roula Khalaf, FT editor and chair of judges, said: "Cyber security isn't featuring highly enough on CEOs' agenda. I hope this award will prompt them to read this book and pay attention."
8. ⚾ MLB lockout begins
MLB owners locked out players after the league's collective bargaining agreement expired at midnight, leading to baseball's first work stoppage since 1995, Jeff Tracy writes in Axios Sports.
How it works: Everything aside from negotiations is now halted. Contracts can't be signed, injured players can't work with team staff to rehab, and zero communication is allowed between players and teams.
Between the lines: In the 26 years since the last work stoppage, immense distrust has been sown between the league and players.
First came steroids — now it's sign-stealing, sticky stuff and juiced balls.
📬 Was this email forwarded to you? Sign up here for your own copy of Axios AM and Axios PM.