Axios AM
March 11, 2019
1 big thing: What Google knows about you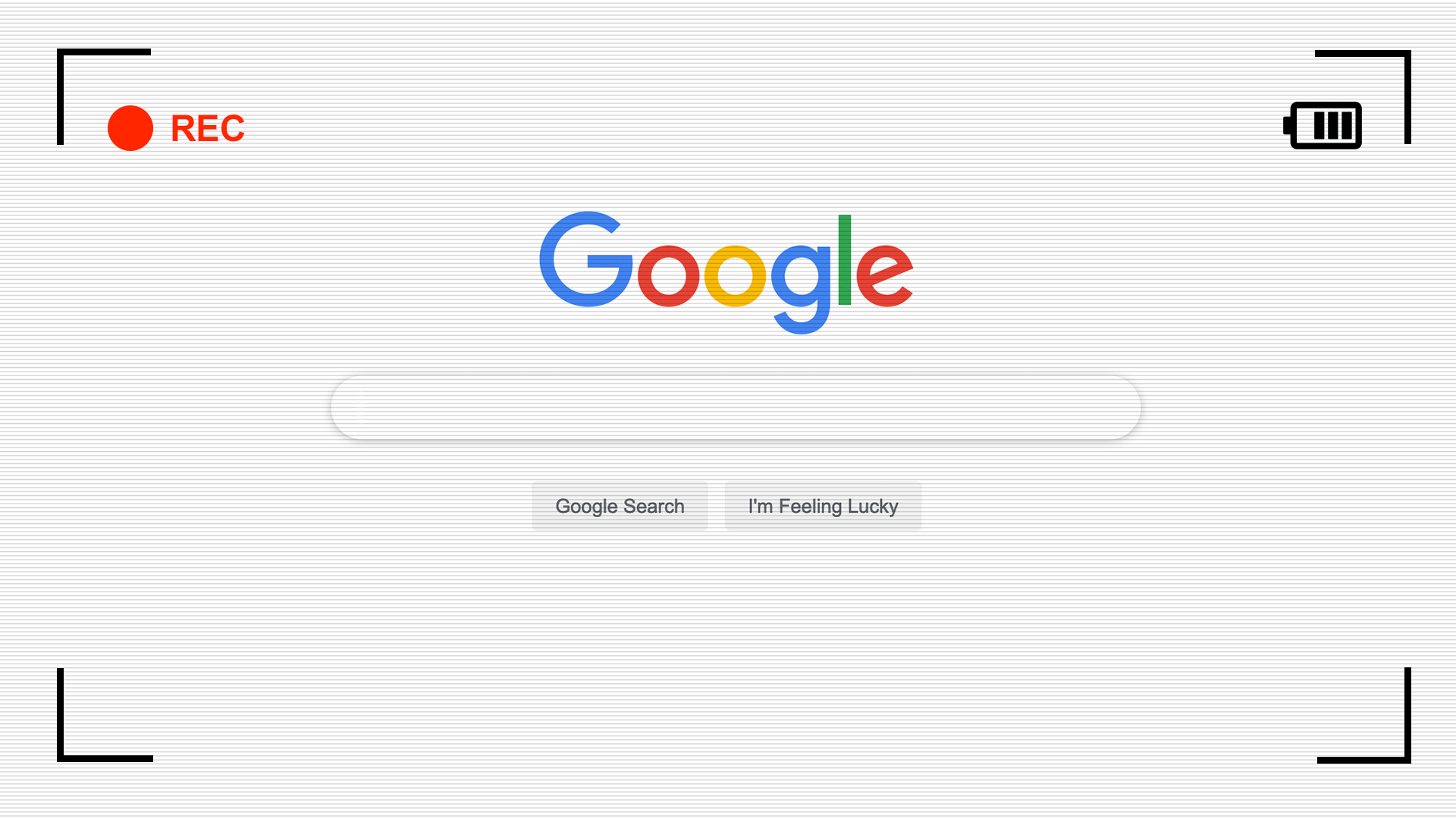 For all the many controversies around Facebook's mishandling of personal data, Google actually knows way more about most of us, Axios chief tech correspondent Ina Fried reports.
Just how much Google knows depends to some degree on your privacy settings — and to a larger degree on which devices and services you use.
It likely knows everything you've ever typed into your browser's search bar and every YouTube video you've ever watched.
But that's just the beginning. It may also know where you've been, what you've bought and who you communicate with.
What Google collects:
The terms you search.
The videos you watch.
Voice and audio information when you use audio features.
Purchase activity.
People with whom you communicate or share content.
Activity on third-party sites and apps that use Google services.
The ads and content you view on Google's sites, as well as interactions with that content.
Chrome browsing history you've synced with your Google Account.
Location data, which Google can either gather directly via GPS data or infer from other sensors and data, including IP addresses, nearby Wi-Fi routers and Bluetooth beacons.
What's next: Today, Google uses its vast trove of data mostly to target ads at us. Increasingly, it will apply the same resource to powering and optimizing the artificial-intelligence-based services that it and its rivals are building.
2. Biden decision "imminent": What to watch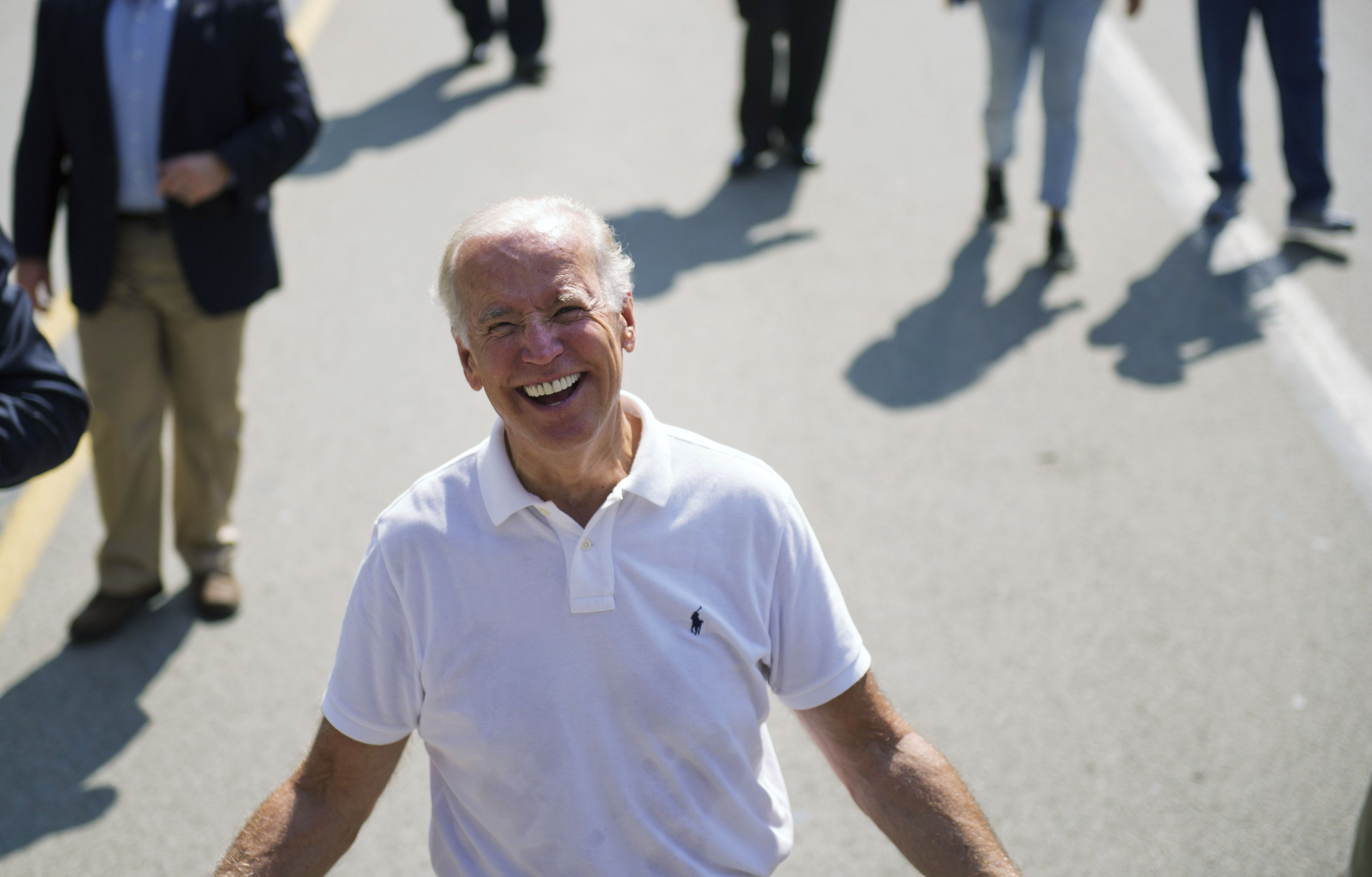 Advisers to former Vice President Biden say it will be apparent within days whether he has decided to activate a presidential campaign that would likely launch by early April.
Biden, 76, returns this week from a family vacation in the Virgin Islands, where he was expected to make a final decision on whether to make one more big run after more than four decades of public service.
A Biden insider tells me the "final, final" decision is now "imminent."
The Smart Brevity from Bidenworld: The former vice president is highly likely — but not absolutely certain — to announce soon (by early April).
We're told the weekend in St. Croix was to run through the toll that a campaign would take on the family, and everyone is on board.
If Biden decides to go for it, he'll start pressing political allies and potential staff members for firm commitments to join him.
That will be the true "tell," advisers say, and will quickly become widely known.
Biden himself has been telling friends about a possible early April launch, and has been saying he has a 95% chance of running.
"With some people, he's going a little bit higher than that," the insider said.
3. Axios exclusive: Trailer for Steve Bannon documentary "The Brink"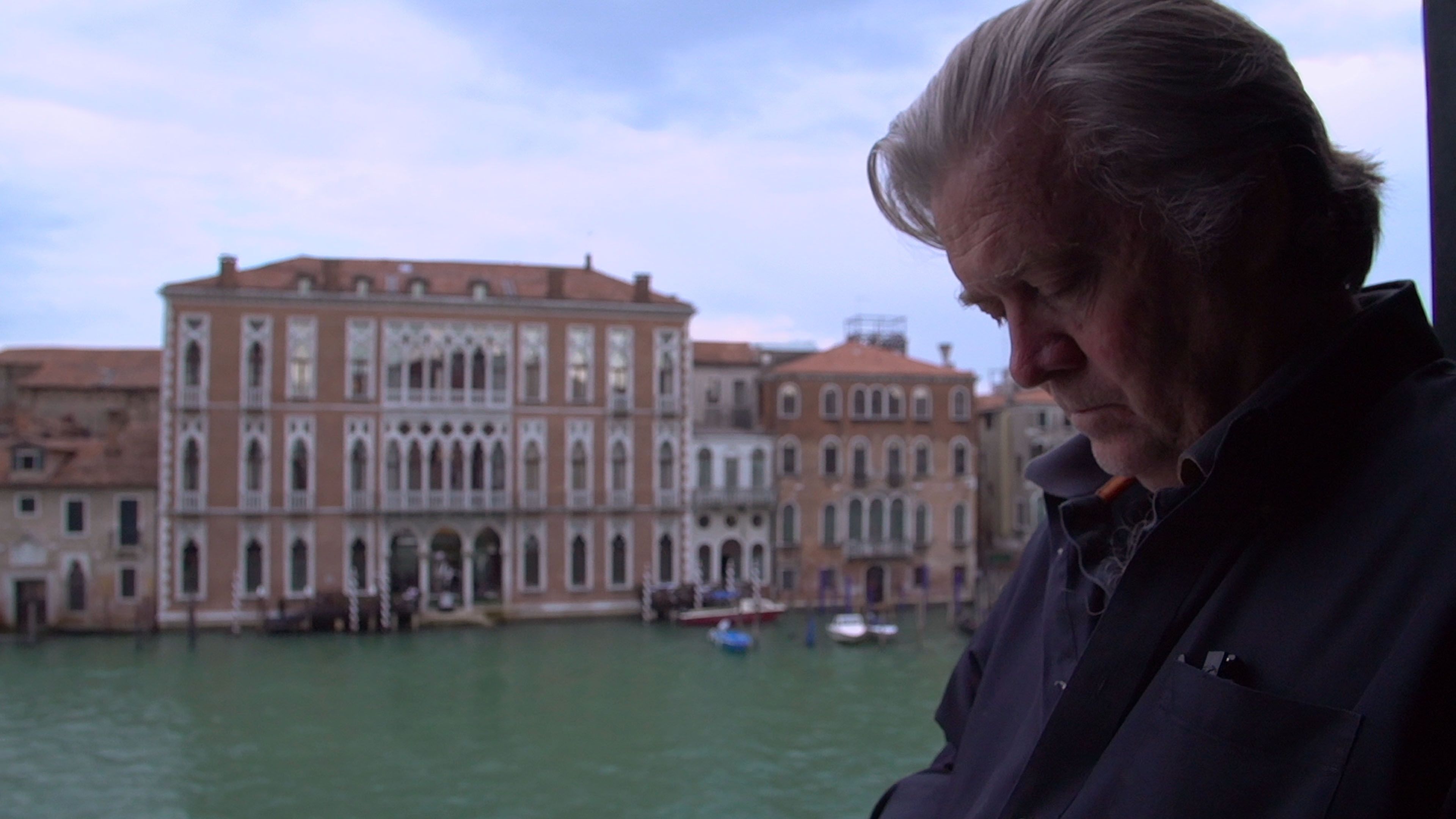 After Steve Bannon left the White House in 2017, he tried to turn his bombastic nationalism into a global movement and let a progressive documentarian follow him for more than a year — Arizona to Italy, Texas to France.
The result is "The Brink," a fly-on-the-wall, cinéma vérité film coming to theaters from Magnolia Pictures on March 29, and being screened in D.C. tomorrow.
Despite Bannon's extensive cooperation (and experience in the movie business), the WashPost's Steven Zeitchik wrote in conjunction with the Sundance Film festival premiere that the film is ultimately a "damaging portrait": "A number of moments seem to make the argument that Bannon's populism is a pose."
Variety said the film "sees right through his hate games."
Director Alison Klayman says in a Q&A from the filmmaker [Corrects speaker]:
I overheard a lot of gross macho talk that was transphobic and anti-liberal, but I always tried to stay invisible and not make my gender a thing, even though I was the only woman present a lot of the time. ...
Bannon is a very old-fashioned guy, he would occasionally call me "dear," and it made me mad, but I just bit my tongue. I didn't want to be singled out as a woman filmmaker, but at the same time this movie was being made by two progressive women who are trying to capture systemic problems — it's a movie about men who want the traditional hierarchies that exist in the world to prevail.
Bannon, 65, who has seen the film, declined to comment on the record.
D.C. screening tomorrow: The filmmakers will participate in an advance screening of "The Brink" at Landmark's E Street Cinema on Tuesday, followed by a panel discussion with The Guardian's Paul Lewis. To attend the 6 p.m. reception and 7 p.m. screening, RSVP here.
See the trailer. ... Film website.
4. Pic du jour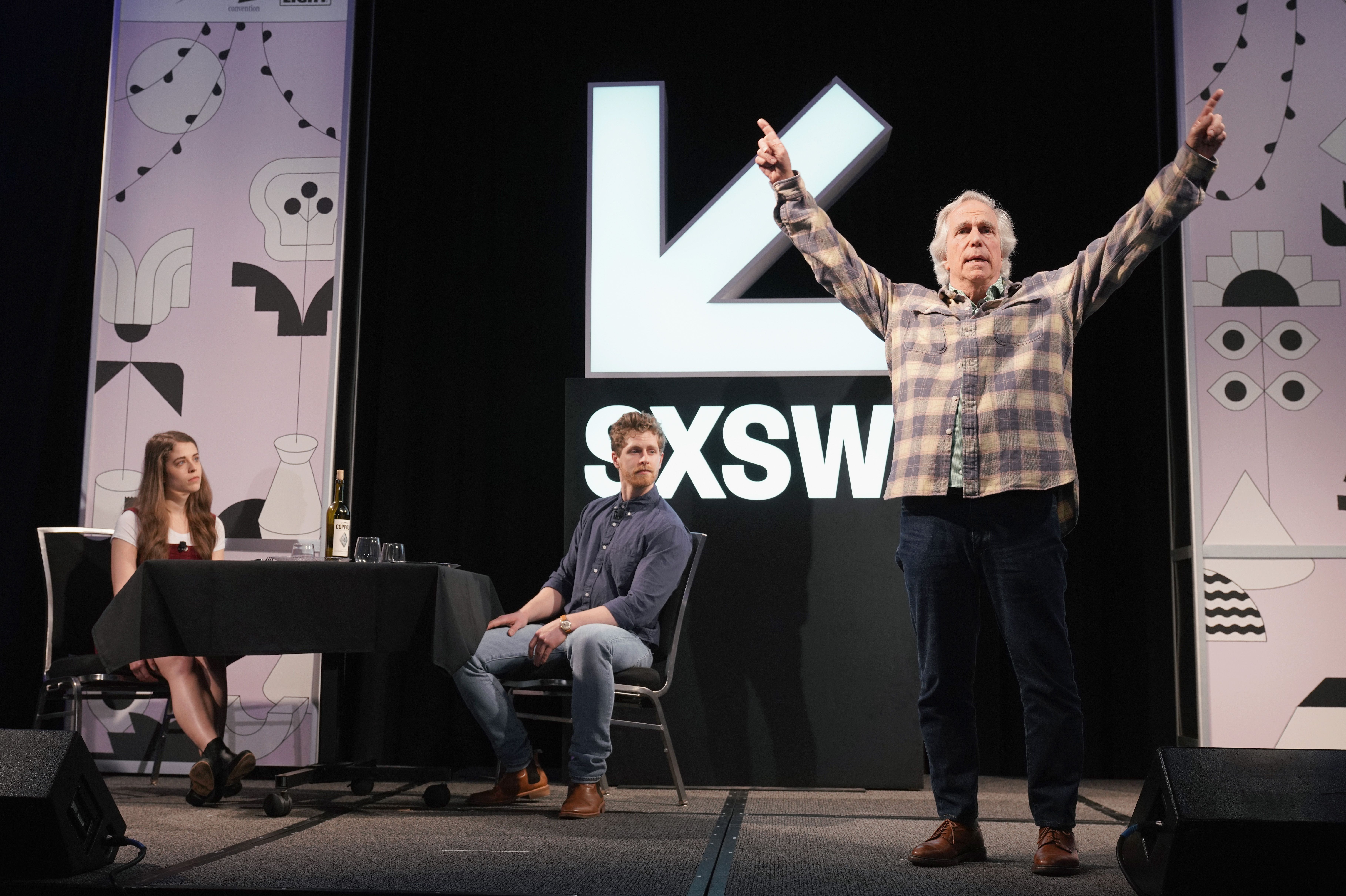 Henry Winkler, age 73 — once Fonzie — gives an acting workshop at the South by Southwest festival in Austin yesterday.
Paige Hullett and Gunnar Anderson watch.
5. Politics invades South by Southwest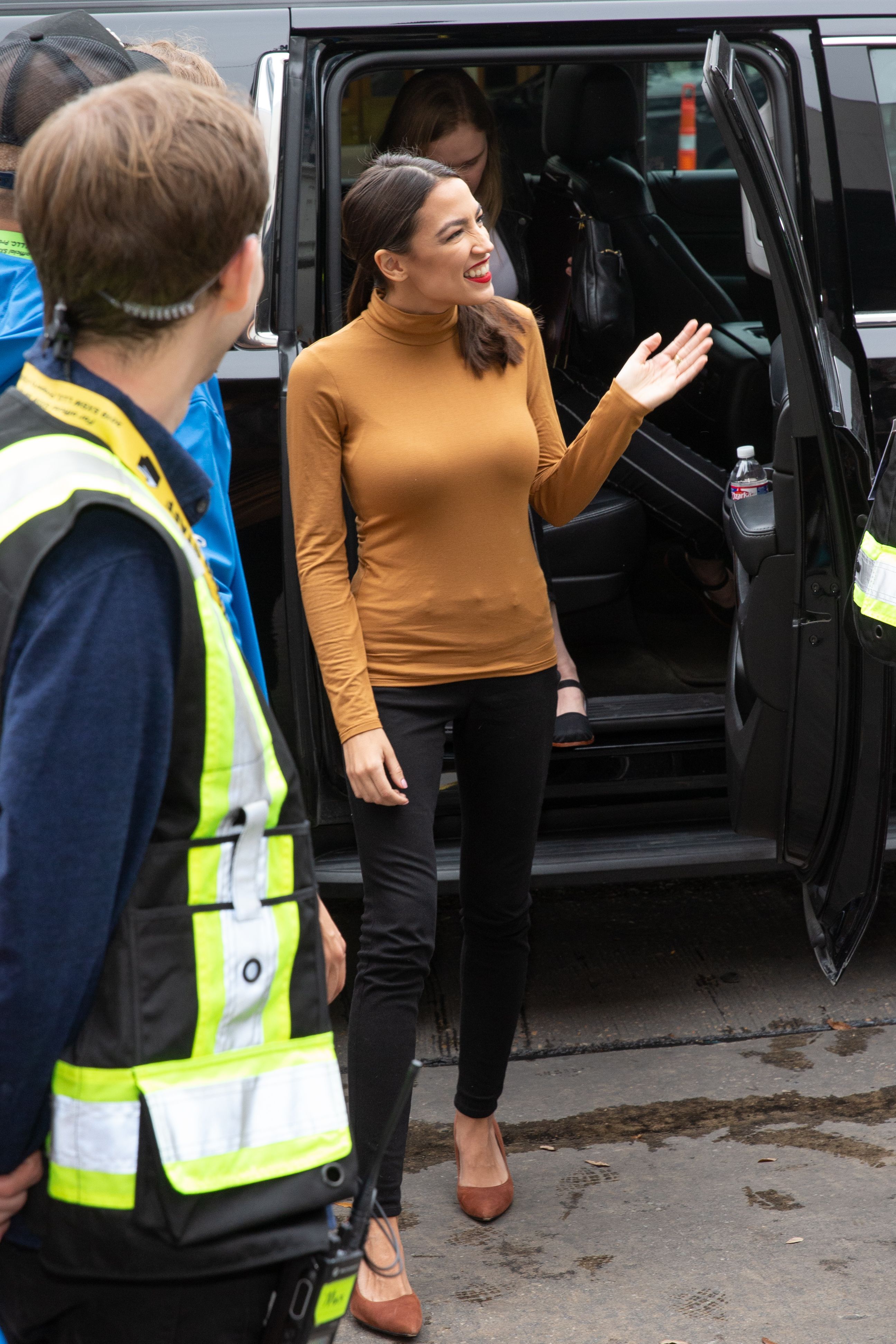 Creatives in music, film and tech — who for decades have been the center of attention at South by Southwest — have been overshadowed this year by the arrival of rising political stars, Axios' Sara Fischer writes from Austin.
Why it matters: The invasion of politicians, regulators and political reporters at the festival shows how politics has become entrenched in our cultural lives.
Critics and investors have always come to SXSW mostly to scout hot trends, products and talents before they got big.
This year, however, all eyes were on up-and-coming political stars like Alexandria Ocasio-Cortez and Beto O'Rourke, as well as presidential hopefuls like Amy Klobuchar, Howard Schultz, Elizabeth Warren and John Hickenlooper, who drew massive crowds.
High-end cocktail parties hosted these figures as special guests.
At one party Axios attended, Ocasio-Cortez received far more attention than the Hollywood celebrities in the room.
Seizing on the moment, CNN aired a live presidential town hall Sunday night from Austin in the middle of the festival.
Between the lines: Part of the political blitz at SXSW relates to the rise of attention to the regulation of Big Tech companies, which have long-participated in the festival.
Attendees at a Vox Media party were shouting "break them up!" during a panel discussion about anti-trust policy in tech.
Noticeably absent were conservative politicians and media outlets.
6. Global grief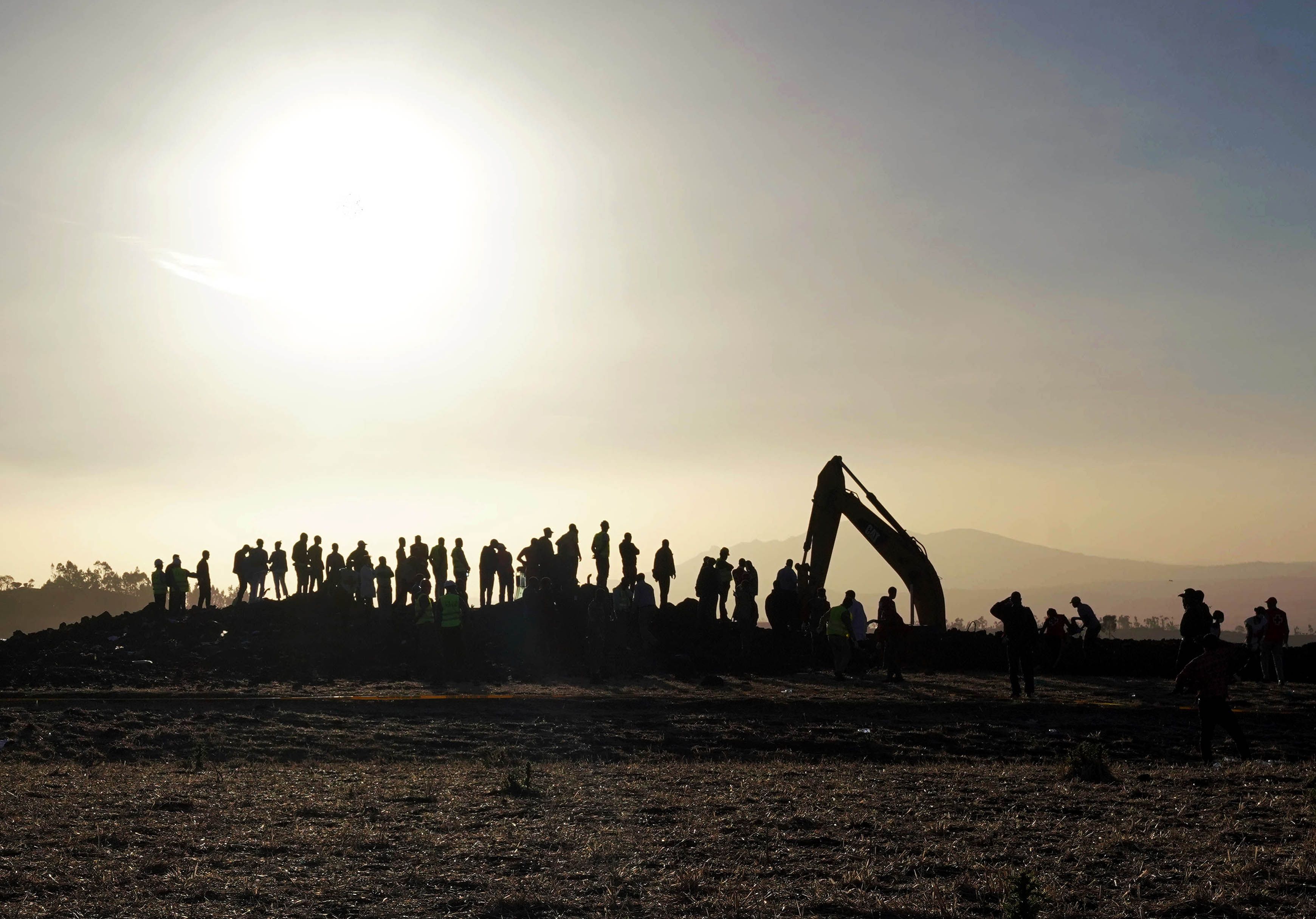 "China's aviation regulator ... grounded nearly 100 Boeing Co 737 MAX 8 aircraft operated by its airlines, more than a quarter of the global fleet of the jets, after a deadly crash of one of the planes in Ethiopia," Reuters reports.
"Sunday's crash, minutes after take-off, of an Ethiopian Airlines 737 MAX 8 bound for Nairobi, killed all 157 on board."
On board, per AP: Three Austrian physicians. The co-founder of an international aid organization. A career ambassador. The wife and children of a Slovak legislator. A Nigerian-born Canadian college professor, author and satirist."
People from 35 countries died, including eight from the U.S.
7. Growing push to raise smoking age to 21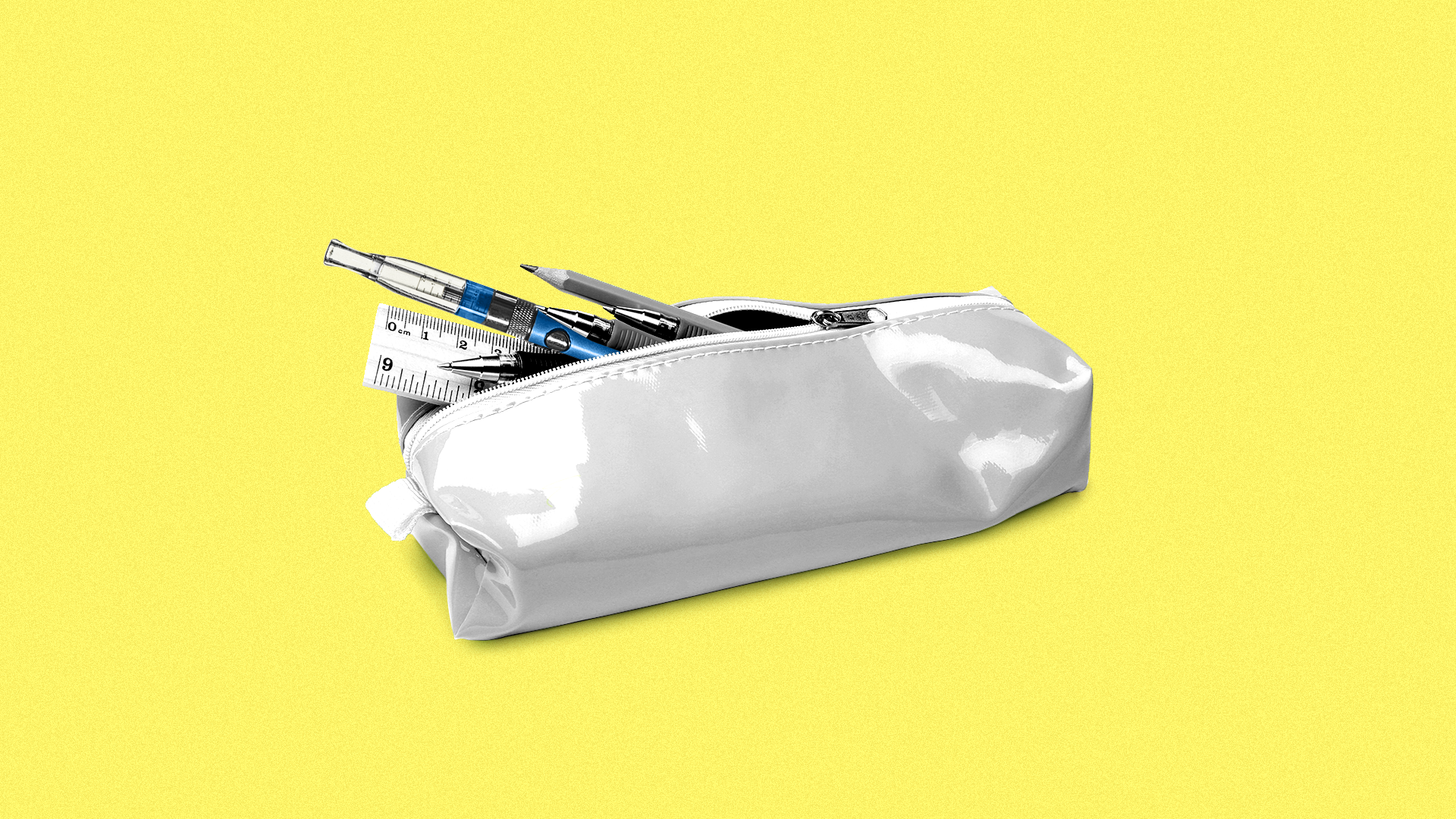 A diverse and growing coalition is pushing Congress to raise the federal age limit for buying tobacco products from 18 to 21, Axios' Caitlin Owens writes.
The push is even attracting some industry support, potentially as a way to help avoid a regulatory crackdown on e-cigarettes.
Where it stands: Democratic Sen. Brian Schatz and Republican Rep. Robert Aderholt previously proposed raising the age limit from 18 to 21, and there's a bipartisan push to try again.
Proponents argue that plenty of 18-year-olds are still in high school, so they can buy tobacco products and pass them along to younger peers. But there aren't a lot of 21-year-olds hanging out with 16-year-olds.
8. Exclusive poll: Young embrace socialism
The youths of Generation Z have a more positive view of the word "socialism" than previous generations, and — along with millennials — are more likely to embrace socialistic policies, according to a Harris Poll given exclusively to Axios.
The big picture, from Axios' Stef Kight: Gen Z and millennials are projected to make up 37% of the electorate in 2020, and what they're looking for in a presidential candidate is shifting.
The top 3 voting issues for each generation, according to the Harris poll:
Gen Z: Mass shootings, racial equality, and immigration policy and treatment of immigrants.
Millennials: Health care, global warming/climate change and mass shootings.
Gen X: Access to health care, terrorism/national security and the national debt — the same top issues for boomers and older.
9. "The Back Channel" reveals warnings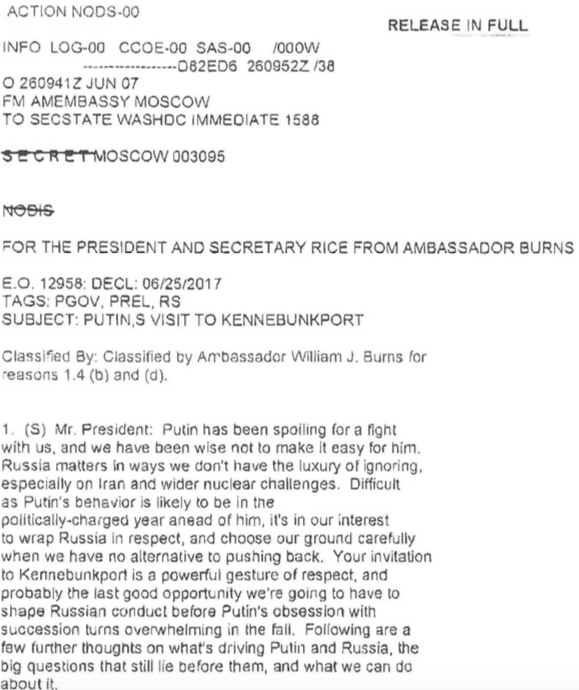 Out tomorrow from longtime U.S. Ambassador Bill Burns, now president of the Carnegie Endowment for International Peace, "The Back Channel: A Memoir of American Diplomacy and the Case for Its Renewal."
The book includes accounts of two unheeded warnings about Russia:
The first is a sharp exchange Burns, then U.S. ambassador to Russia, had with Putin ahead of Russia's 2007 national elections. Putin threatened: "Outside interference in our elections will not be tolerated ... don't think we won't react."
The second, revealed in a newly declassified email from Burns in February 2008, warned the U.S. against offering a path to NATO membership to Ukraine and Georgia. The "prospects of subsequent Russian-Georgian armed conflict would be high," Burns, wrote, adding that it would "provide fertile soil for Russian meddling in Crimea and eastern Ukraine."
Both fears were realized.
10. 1 fun thing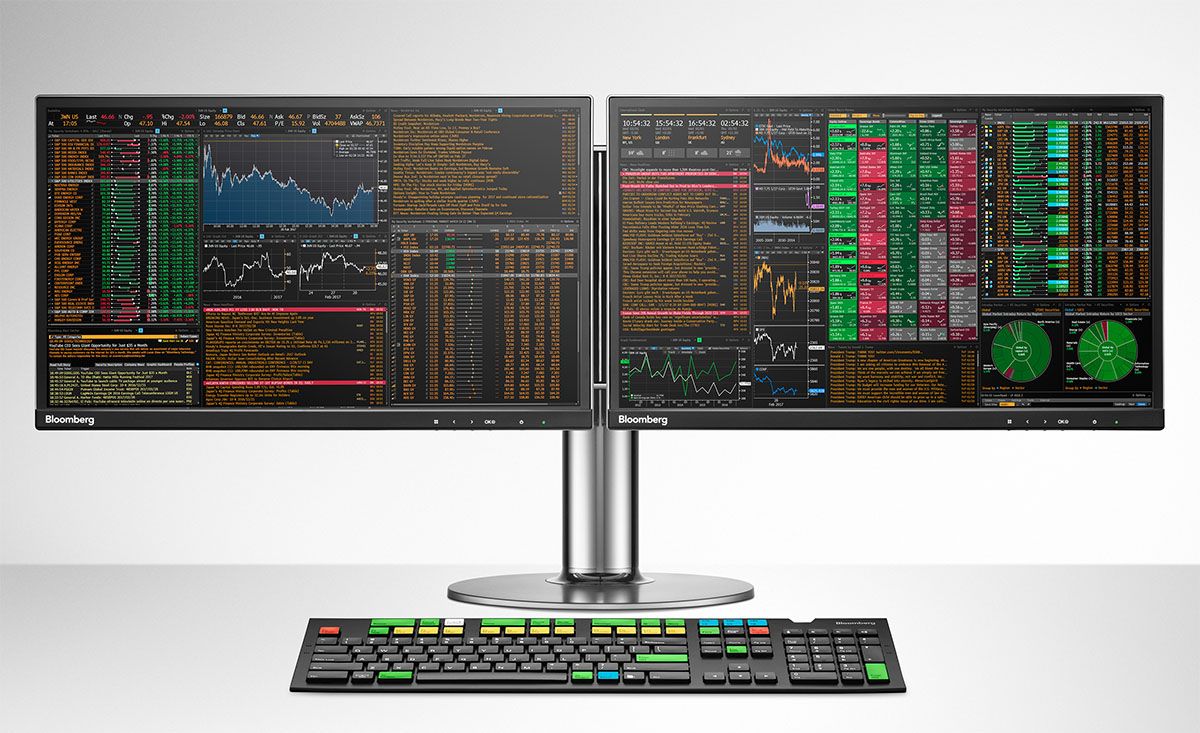 For someone with everything ... "Bond King" Bill Gross, 74, once donated his Bloomberg keyboard to the Smithsonian's Museum of American History.
Now, as a retirement gift, Mike Bloomberg has given Gross a free Bloomberg login — $24,000 a year — for life, per the Financial Times (subscription).
Gross, who reinvented the concept of bond investing, "now plans to spend his time playing golf, in philanthropy and managing his $390m foundation and a personal fortune estimated at about $1.5bn."
"I didn't want to lose my Bloombergs," Gross said.
The backstory: "Bloomberg works hard to keep its users hooked on its terminal, constantly rolling out new functions and data sets."
"If customers lose their jobs they are usually offered the use of a terminal free of charge for a few months, to keep them locked into its ecosystem and feed their dependency."