July 10, 2019
😎 Happy Wednesday! Today's Smart Brevity count: 1,497 words ... 5½ minutes.
🏙️ Debuting this afternoon ... Axios Cities, a weekly newsletter by Kim Hart, covering drones, 5G, autonomous transportation, and other technological and demographic trends shaping cities — the economic engines of the world. Sign up here.
1 big thing: The age of winner-take-all cities
For all the talk of American cities undergoing a renaissance, economic success has been concentrated in a few standout metropolises while the rest struggle, Kim Hart writes for the debut issue of our new weekly newsletter, Axios Cities.
What's new: The top 25 metro areas (out of a total of 384) accounted for more than half of the U.S.'s $19.5 trillion GDP in 2017, according to an Axios analysis of Bureau of Economic Analysis data.
What's next: Technology is being injected into urban life at every street corner — sensors, cameras, wireless antennas and data-guzzling apps galore. That could create new hurdles to equitable access to basic services.
Why it matters: This winner-take-all dynamic has led to inequalities and rising tensions that are helping to drive politics off the rails:
The newest and best-paying jobs are clustered in cities like San Francisco, New York and Seattle.
A widening chasm separates them and struggling post-industrial ones like Cleveland, Detroit and Newark.
Distressed areas are fading as their populations age and young workers head to coastal cities.
The big picture: Modern cities wield more power on the global stage than ever before, simultaneously serving as tech testbeds, policy pioneers and economic experiments. But cities also sit at the crux of some deepening divides:
The widening urban-rural gap helps drive today's political polarization:
Democrats hold majorities in dense city centers, while Republicans pick up more votes at the edge of urban cores, increasing into the suburbs and reaching majority status in surrounding rural areas.
Struggling areas were key to President Trump's 2016 victory, and he has criticized some of the most successful U.S. cities — where voters largely rejected him — as decaying hubs for crime, homelessness and filth.
2. The might of right-wing media
Many of the most viral stories about the Democratic race are by conservative media, Axios' Neal Rothschild writes from exclusive NewsWhip data.
Why it matters: Stories about immigration, redistribution of wealth and the culture wars are painting Dems as radical leftists, and serve as testing grounds for attacks by President Trump.
What's going on: Over the past two weeks, most of the stories about the candidates leading our 2020 Attention Tracker — interactions on Twitter (retweets, likes) and Facebook (comments, shares) — came from conservatives.
Joe Biden: 2 of the top 5 articles (both Breitbart).
Kamala Harris: 4 of 5 (Fox News twice, Breitbart, The Federalist Papers).
Cory Booker: 4 of 5 (Fox News, The Federalist Papers, The Blaze, Daily Caller).
Julián Castro: 4 of 5 (Fox News, Washington Times twice, Breitbart).
Bernie Sanders: 3 of 5 (Fox Business, Breitbart, Fox News).
Elizabeth Warren: 1 of 5 (Daily Wire).
For Biden, Harris, Booker and Castro, their top story came from the right.
3. Trump's grievance group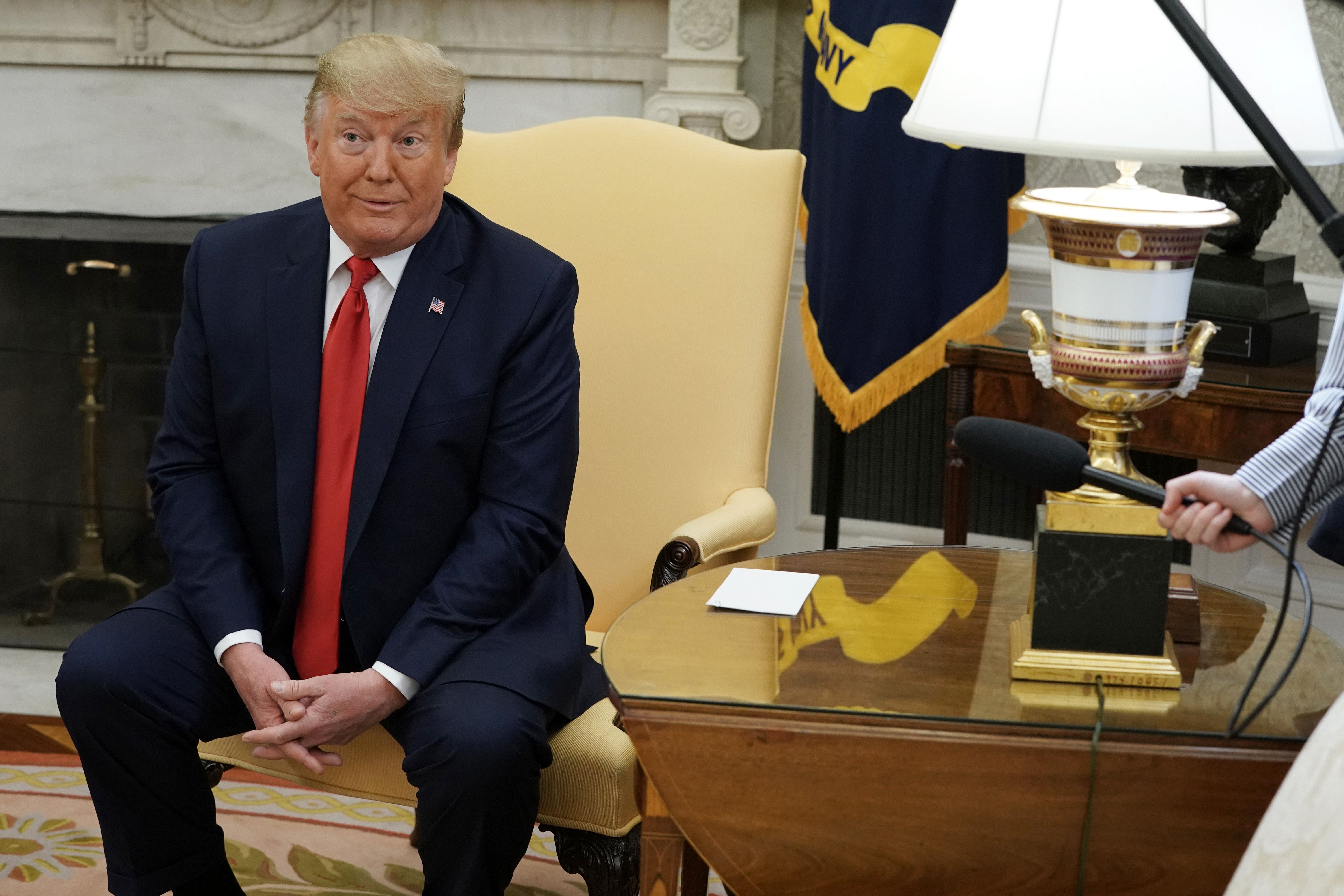 President Trump's plans to stoke conservative grievances about social media are part of a larger strategy to fan the us-vs.-them theme of his 2020 campaign. 
His "Presidential Social Media Summit," at the White House tomorrow, is so cozy that it's being called a "family conversation" internally — Facebook, Twitter and Google aren't invited.
The invitees are mostly conservative digital-media types, including consultants, activists and executives.
Trump will speak to the group, and is expected to discuss his own success on social media, along with some of his current complaints about bias and lack of competition.
Attendees have been invited to submit questions for the president and other speakers, Axios' David McCabe reports.
The big picture: The issue of tech companies being biased against conservatives is one of the hottest subjects among the Republican Party's online base, Axios' Jonathan Swan tells me.
Outrage is fueled every time a new hidden video leaks showing employees at influential tech companies discussing their leftward political leanings.
Don Jr., the President's eldest son, often tweets about tech bias.
Trump himself finally latched onto the issue in recent months, after being largely uninterested for the longest time.
White House officials want the conservative "family" to push Silicon Valley to work on bias, transparency and fairness:
"Whenever conservatives talk about conservative bias," a White House official told me, "it's perceived by the tech community as an attack. There's an underlying denial that there's an issue at all."
But no formal findings or demands are planned.
Why it matters for politics ... Trump is all-in on scaling grievance: capitalists vs. socialists; Christians vs. non-Christians; rural vs. cities; conservatives vs. social media. 
Why it matters to tech: The giant companies are rightly worried that right-wing rallying cry of bias could escalate into new regulations or efforts to break up Google, Facebook or Amazon. 
Reality check from Axios' Scott Rosenberg and Ina Fried: Conservatives accurately view the workforces and culture at most large tech companies as lined up against them.
But most charges of anti-conservative bias in policy and content moderation haven't survived close examination.
4. Pic du jour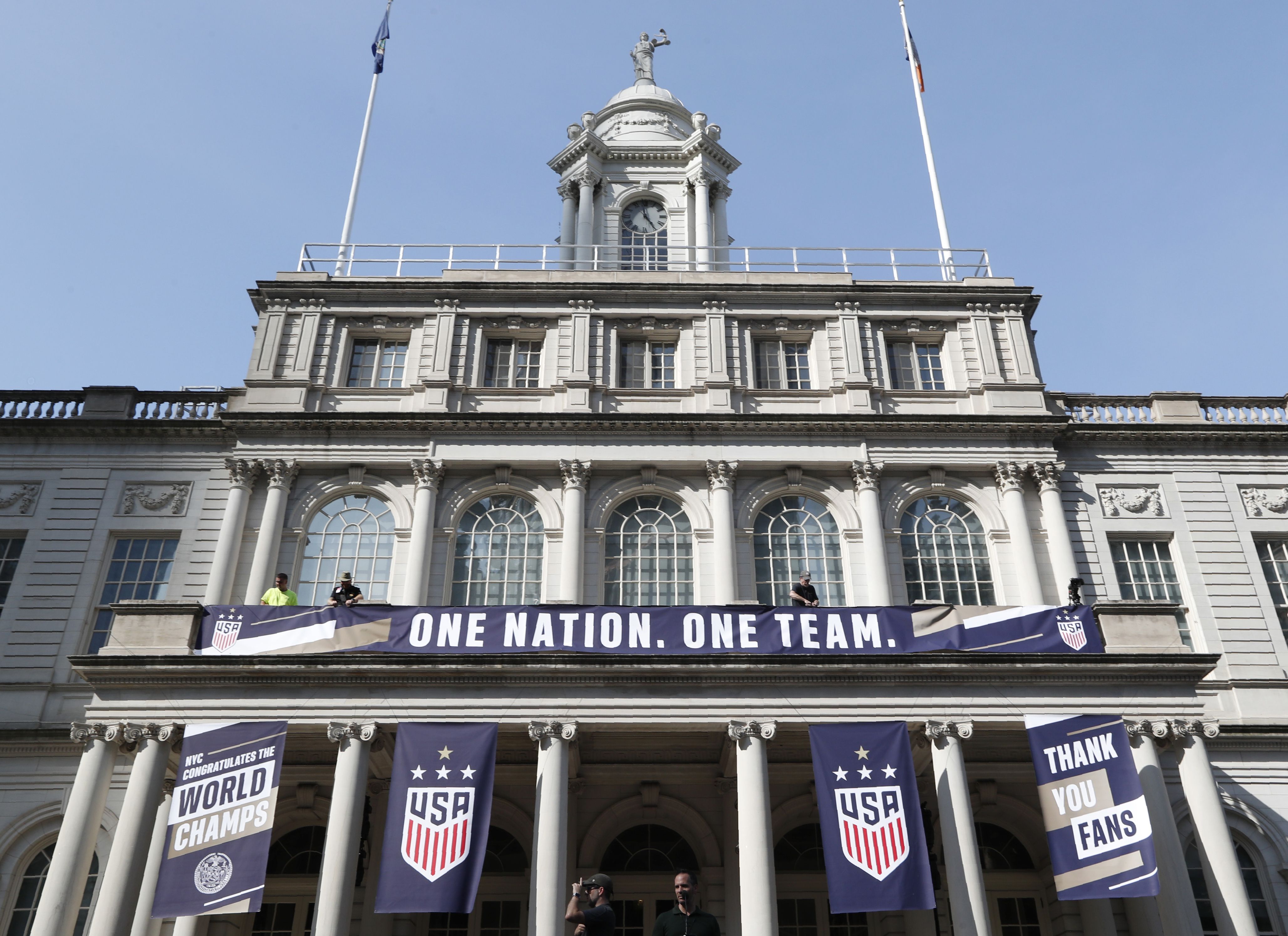 Workers prepare New York City Hall for today's ticker tape parade (9:30 a.m.) for the four-time World Cup champion U.S. women's soccer team.
Since no one uses ticker tape anymore, the parade will feature shredded recycled paper. (Wall Street Journal)
Per the mayor's office: "New York City has hosted 206 parades along the Canyon of Heroes since the first one in 1886 celebrating the dedication of the Statue of Liberty."
"The last ticker tape parade held in New York City honored the U.S. Women's National Soccer Team's 2015 World Cup victory."
"That parade was the first time a women's athletic team was honored."
5. "Likely" today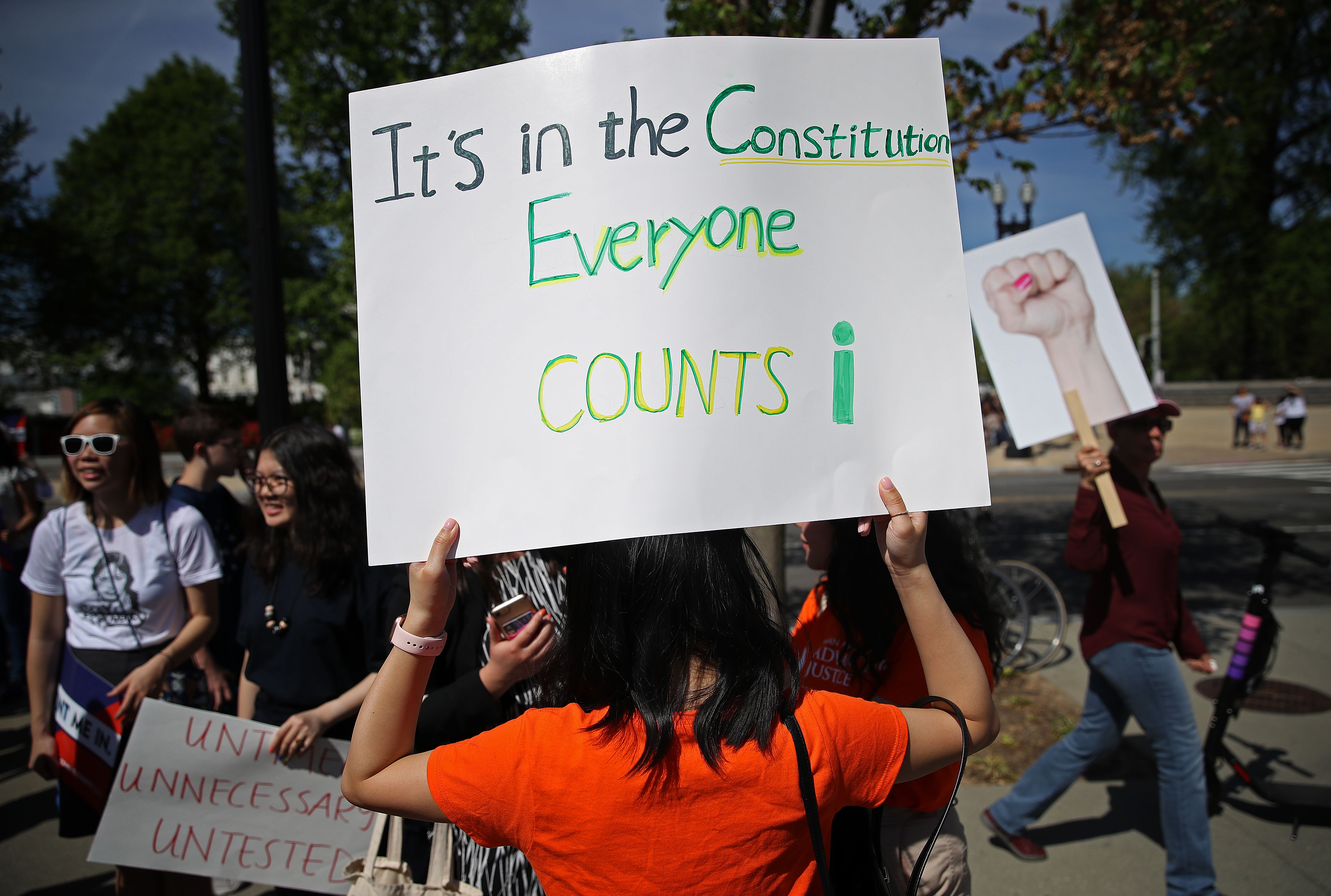 A senior administration official tells Axios' Jonathan Swan that an executive action forcing the citizenship question onto the 2020 census will "likely" come today.
Between the lines: Some administration lawyers are deeply skeptical Trump can win this in court.
A Justice Department spokeswoman declined to comment.
6. Cabinet member on thin ice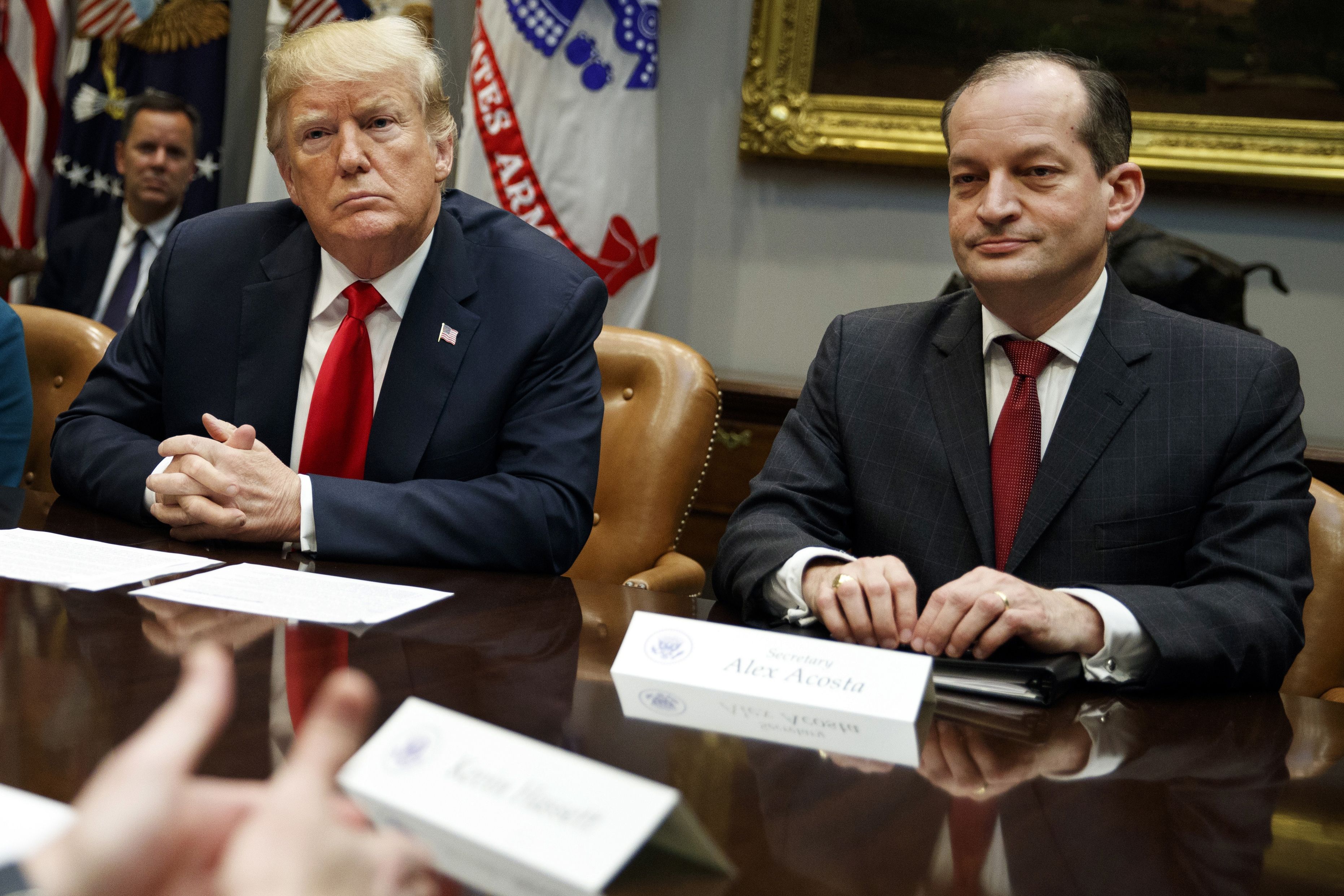 President Trump defended Labor Secretary Alex Acosta yesterday for his plea deal with Jeffrey Epstein in a previous job, but Acosta doesn't enjoy much goodwill at the White House, Axios' Jonathan Swan reports.
Trump said he feels "very badly" for Acosta for the controversy about his handling of the sex trafficking case as a federal prosecutor in south Florida: "But we're going to be looking at that, and looking at it very closely."
Senior officials, including acting chief of staff Mick Mulvaney, have been frustrated with Acosta for moving too slowly and softly on deregulation.
Many conservatives inside the administration view Acosta as not one of them, and have been urging him to take aggressive deregulatory actions, per sources with direct knowledge.
The bottom line: Acosta wasn't standing on the firmest ground before the Epstein case exploded.
7. Data du jour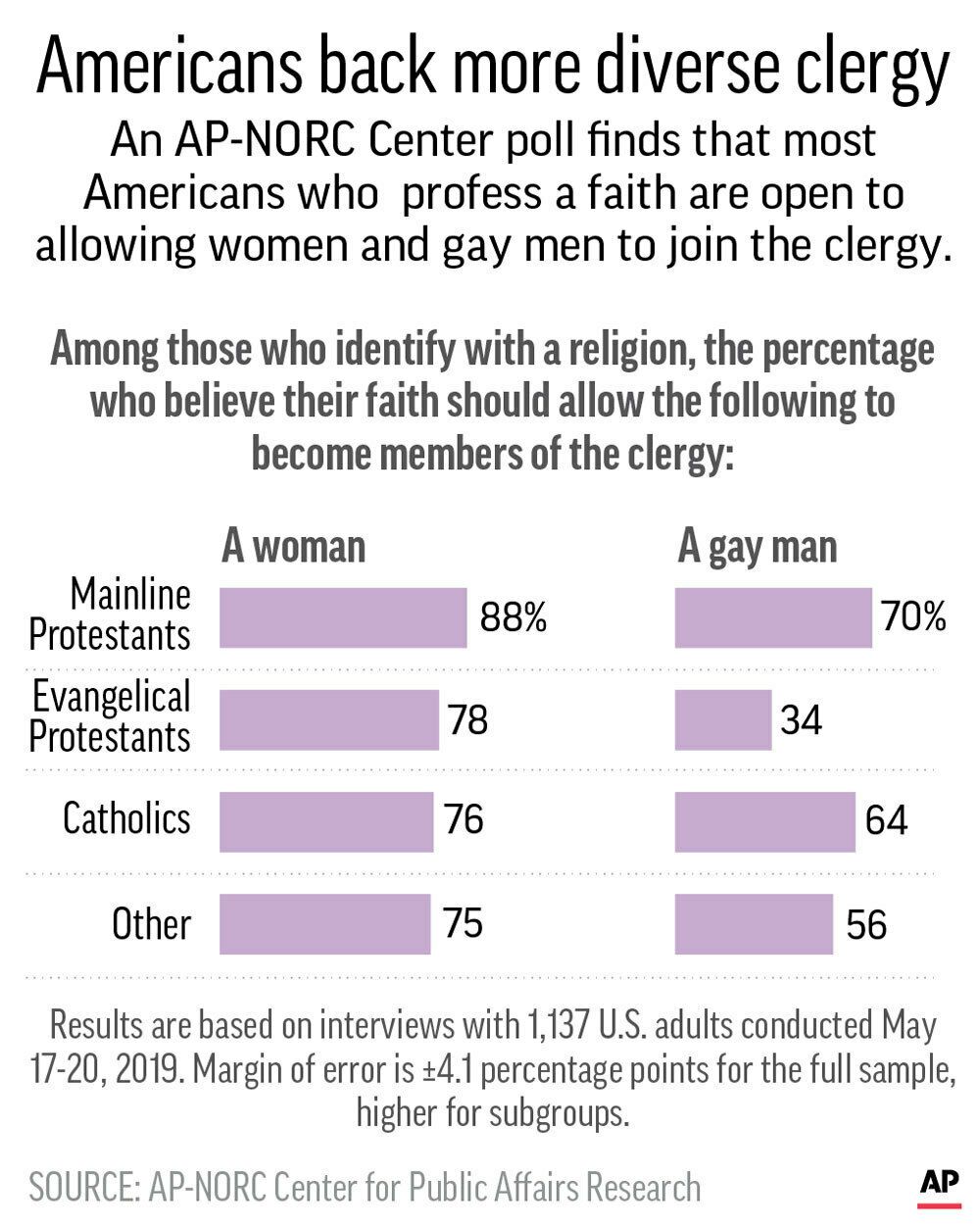 8. Milestone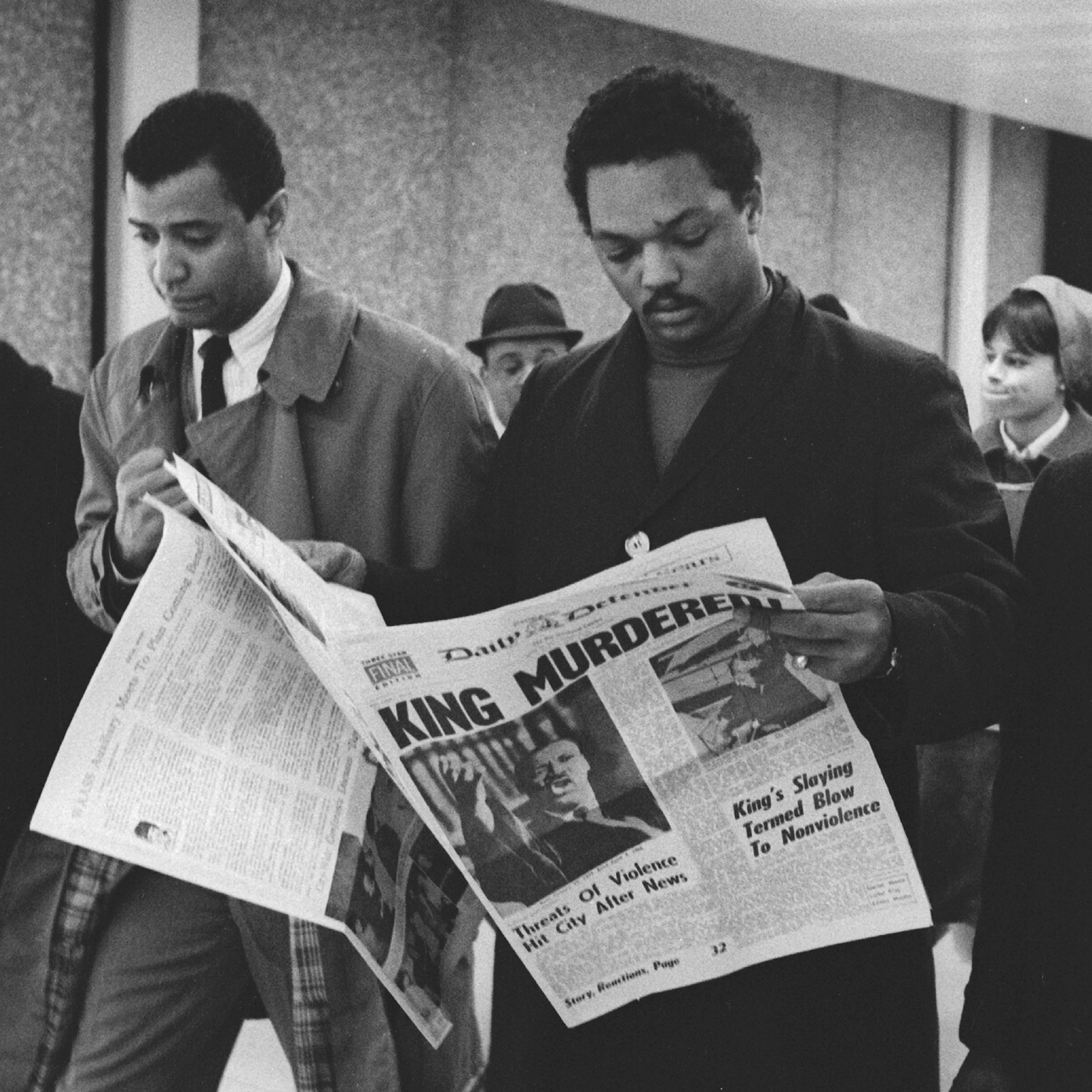 The Chicago Defender, an influential African-American paper for more than a century, will print its last issue today and switch to digital-only. (Chicago Tribune)
9. "Giant sucking sound"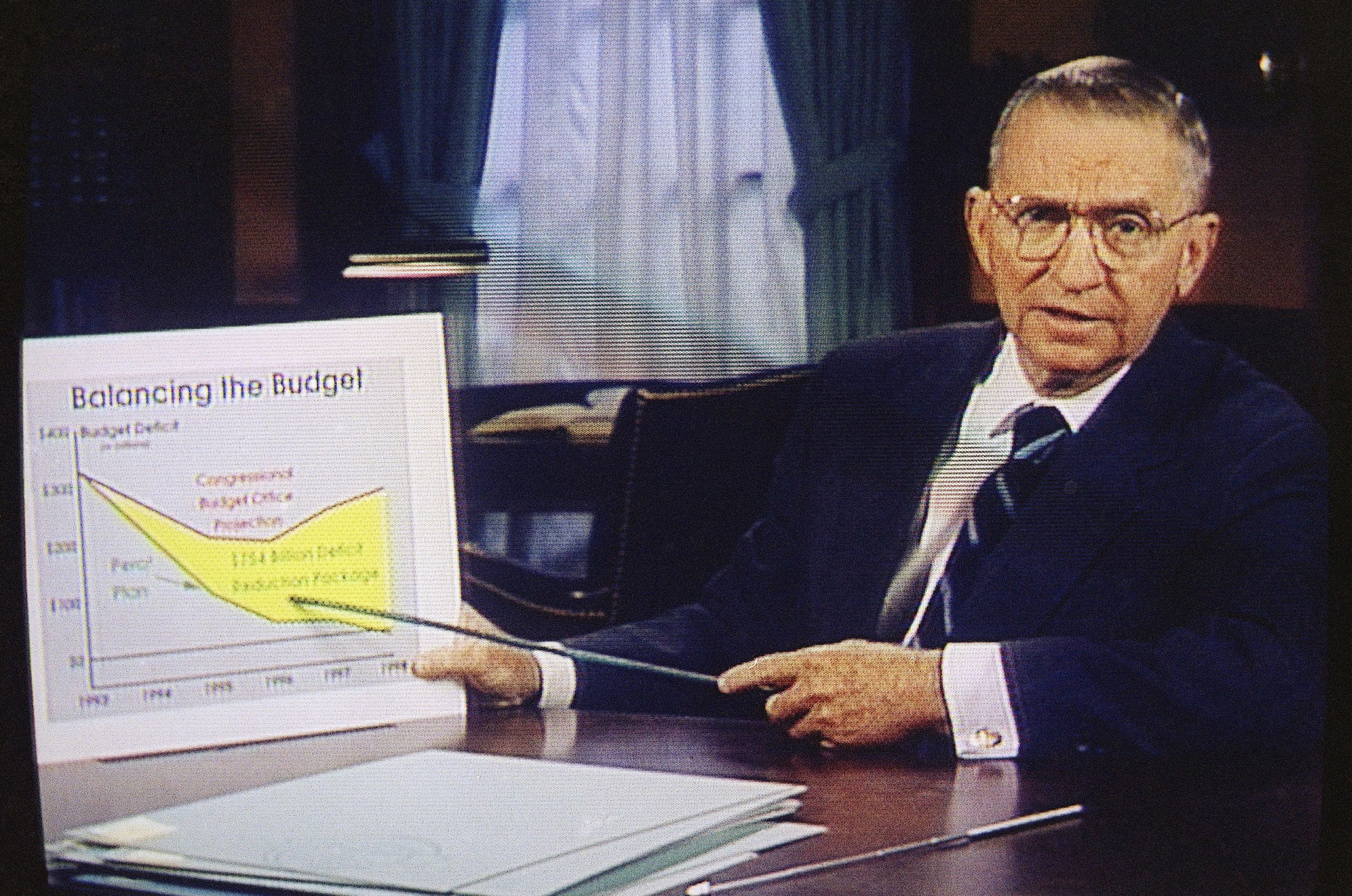 H. Ross Perot, who died yesterday at 89 at his home in Dallas, spiced his third-party presidential run in 1992 with quips like these, via AP:
On George H.W. Bush and Bill Clinton: "Which one of the three candidates, as a young man, would you want your daughter to marry? Ears and all."
On political attacks, from a 1992 presser: "This is Mickey Mouse tossed salad."
From a presidential debate: "You implement that NAFTA — the Mexican trade agreement, where they pay people a dollar an hour, have no health care, no retirement, no pollution controls, et cetera, et cetera, et cetera — and you're going to hear a giant sucking sound of jobs being pulled out of this country."
On his commercials: "I love the fact that people will listen to a guy with a bad accent and a poor presentation manner talking about flip charts for 30 minutes, because they want the details."
In 2016: "Texas born. Texas bred. When I die, I'll be Texas dead. Ha!"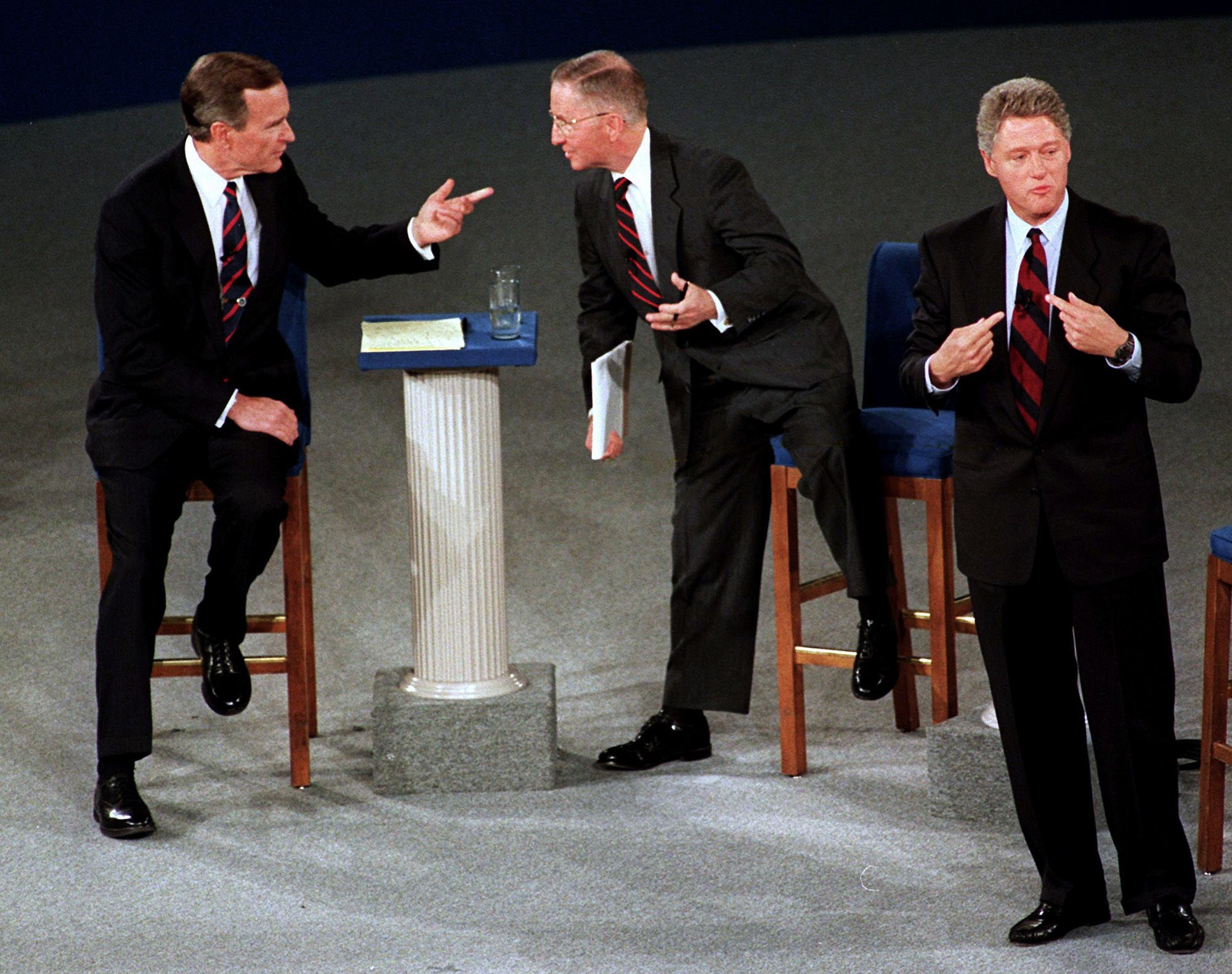 10. 1 🏀 thing
FiveThirtyEight's Nate Silver unveils "A Better Way To Evaluate NBA Defense" — a metric he calls DRAYMOND:
Defensive
Rating
Accounting for
Yielding
Minimal
Openness by
Nearest
Defender!
📱 Thanks for reading Axios AM. Invite your friends, relatives, co-workers to sign up here.