Axios AM
May 20, 2019
Happy Monday! Axios AM brings you what matters, in Smart Brevity. (Today: 1,130 words!)
Was this email forwarded to you? Get your own! Sign up here.
1 big thing: Big corporate shift on climate change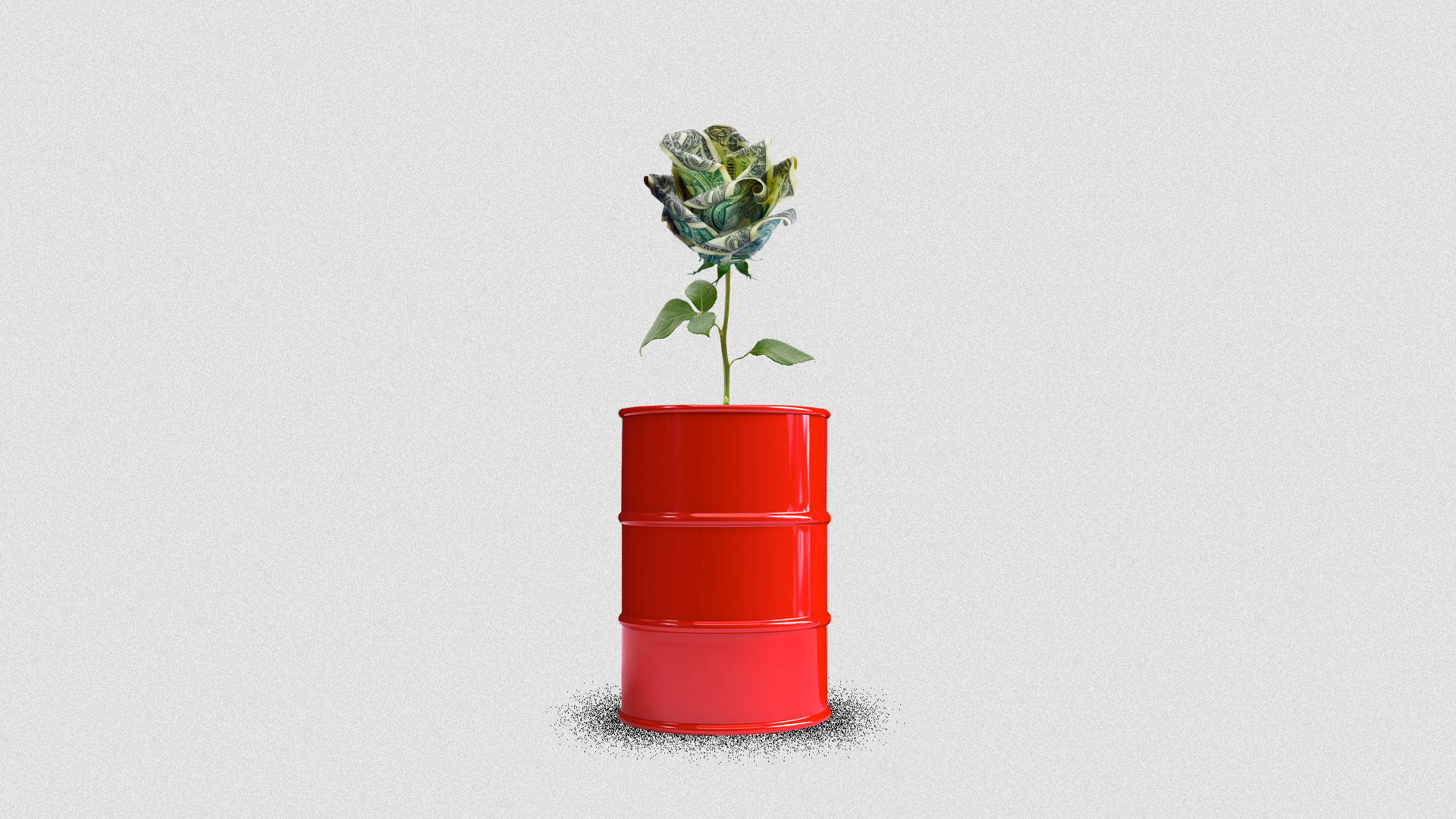 Corporate America is calling on Congress to pass big climate policy in the most aggressive and united way since 2009, Axios' Amy Harder writes in her weekly "Harder Line" energy column.
Companies across the economy, including big oil producers, are beginning to lobby Washington to put a price on carbon dioxide emissions.
A new coalition called CEO Climate Dialogue launched last week.
Executives from 75+ companies will be on Capitol Hill this week to lobby.
The intrigue: This is happening against a tumultuous background that may not welcome such a shift.
On one side, President Trump outright dismisses climate change.
On the other, a loud chorus of environmentalists and progressive leaders is led by Rep. Alexandria Ocasio-Cortez and Sen. Bernie Sanders.
Where it stands: Three separate but similar corporate-led campaigns are calling for an explicit price on carbon emissions.
Three big energy companies — Shell, BP and EDF Renewables — have committed new funding over the next two years to a lobbying group, Americans for Carbon Dividends. Shell and BP are offering $1 million each and EDF is promising $200,000. That group wants Congress to pass policy putting a tax (backers call it a fee) on carbon and returning the money raised to consumers. It already has funding from numerous other big companies, including ExxonMobil and ConocoPhillips.
The nonprofit Ceres, which works on sustainable investments, is organizing a lobbying push this week with more than 75 companies, including BP, Microsoft and Tesla.
Be smart: This is driven by investor and legal pressure, falling prices for renewable energy, new bounties of cleaner-burning natural gas and growing public concern about a warming planet.
The fervor around the Green New Deal has accelerated this shift among businesses, which worry about the far reach of that progressive proposal.
Go deeper and read the rest of Amy's column. 
Editor's note: This piece was corrected to show new funding for Americans for Carbon Dividends is $1 million each from Shell and BP and $200,000 from EDF Renewables (not each offering $1 million).
2. Scoop: Trump's big-bang 2020 campaign launch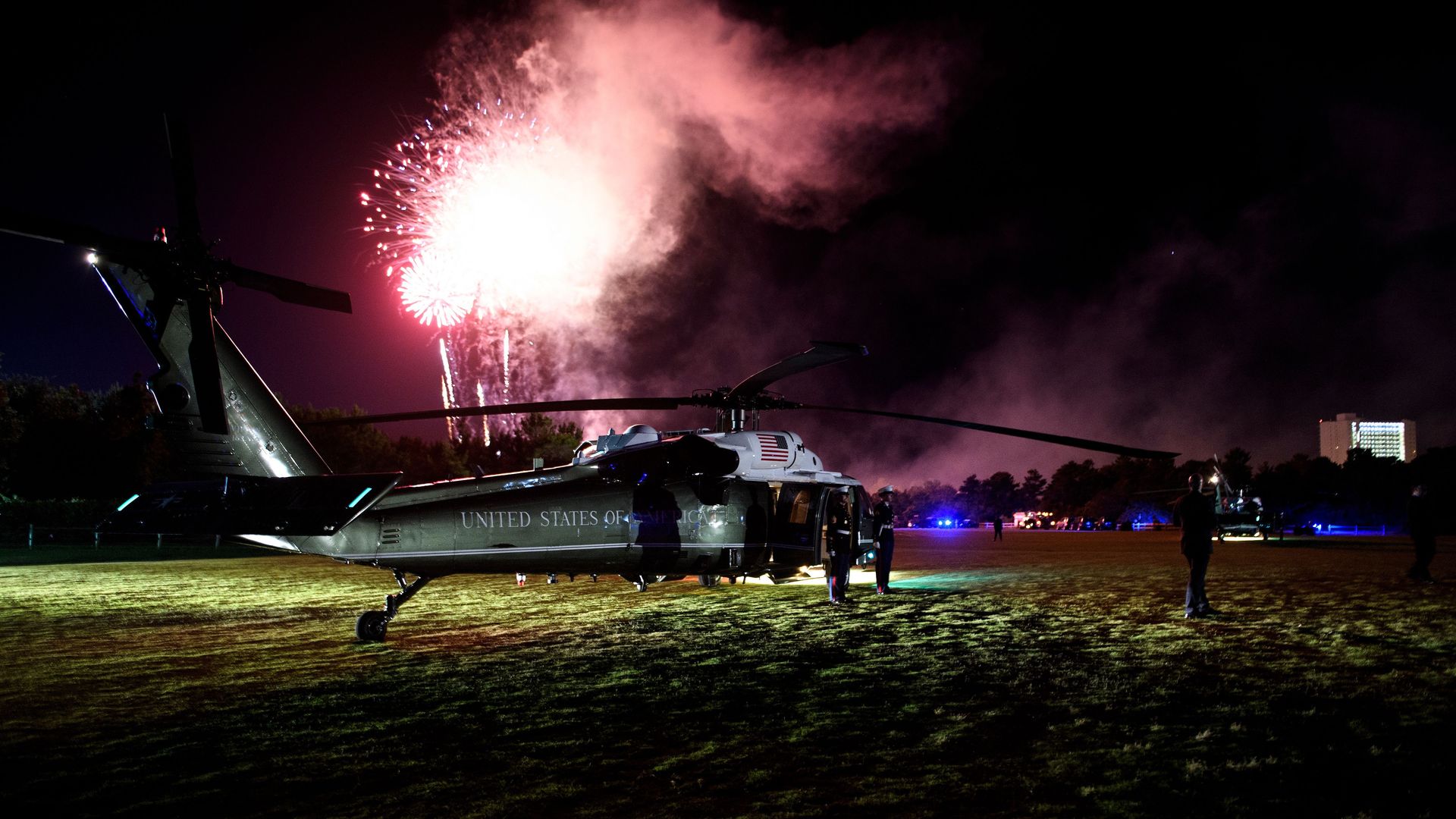 What's new: President Trump plans to formally launch his re-election campaign next month, likely with a burst of swing-state rallies, Republican sources tell me.
Why it matters: Trump's personal campaign approach is aimed at sowing further division in the huge Democratic field, and trying to dominate the news so the national discussion hovers on his turf.
What's next: In conversations, Trump makes it clear that he thinks of the official kickoff as June 16 — four years to the day since he rode down the gold escalator in Trump Tower to announce his improbable 2016 run.
That date is Father's Day this year, so look for events around that date, not necessarily on it.
One ignition plan calls for a cluster of Make America Great Again rallies, although nothing has been finalized.
Be smart: Watch for Trump and his campaign to try to sap attention from Democratic debates with their own counter-programming.
3. "A liberation gift"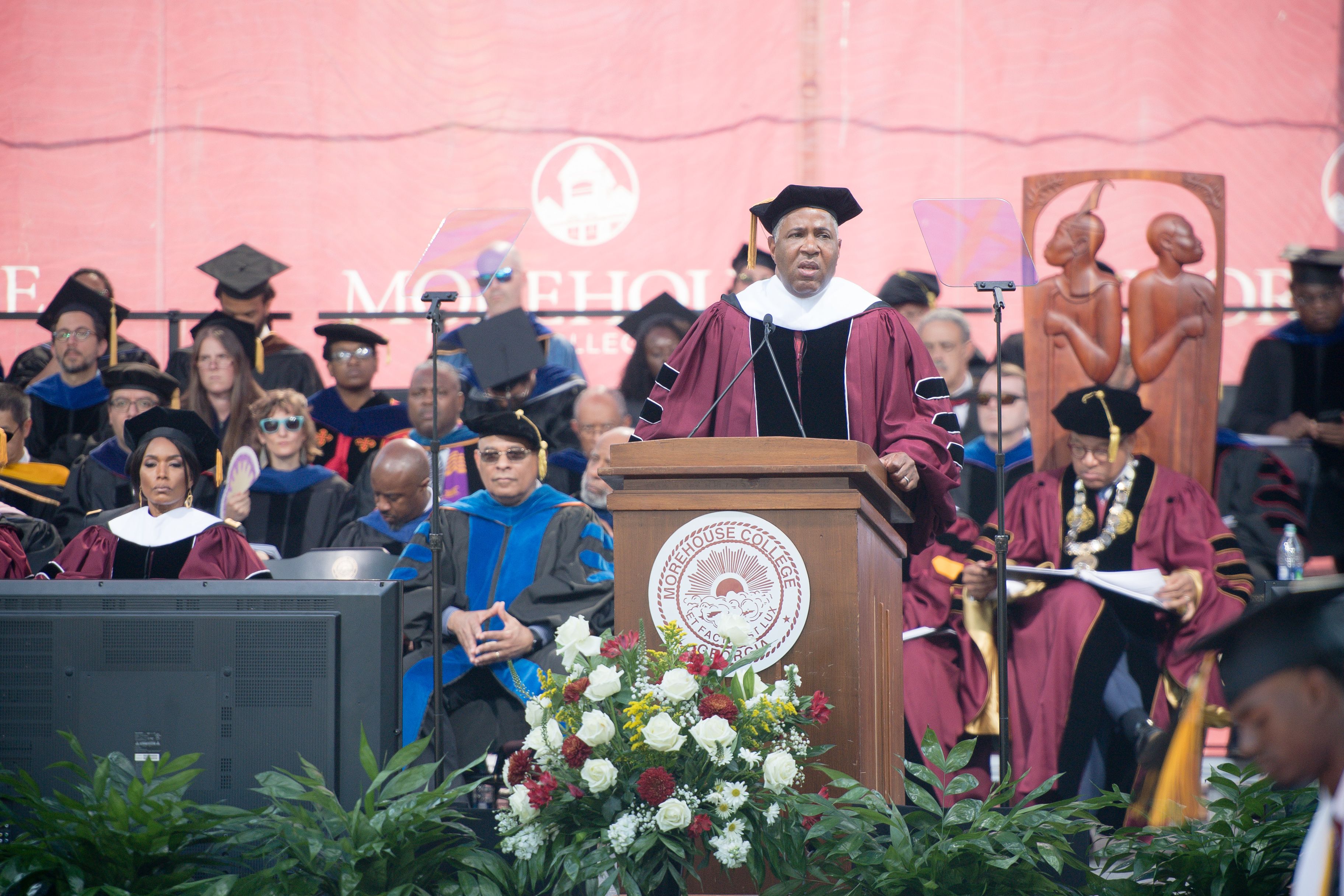 Technology investor Robert F. Smith (net worth: $5 billion) announced in his commencement address at all-male, historically black Morehouse College in Atlanta that he'd pay off the student debt of the entire Class of 2019.
"On behalf of the eight generations of my family that have been in this country, we're going to put a little fuel in your bus."
"I know my class will make sure they pay this forward."
Smith, founder of Vista Equity Partners, "became the richest black man in America." (N.Y. Times)
By the numbers: The college couldn't estimate the amount owed by the class of 396. But Morehouse said its students graduate with an average debt of $30,000 to $40,000. That would be up to $16 million for this class. (AP)
🎓 Axios President Roy Schwartz will deliver the commencement address for University of Maryland's Department of Communication on May 23.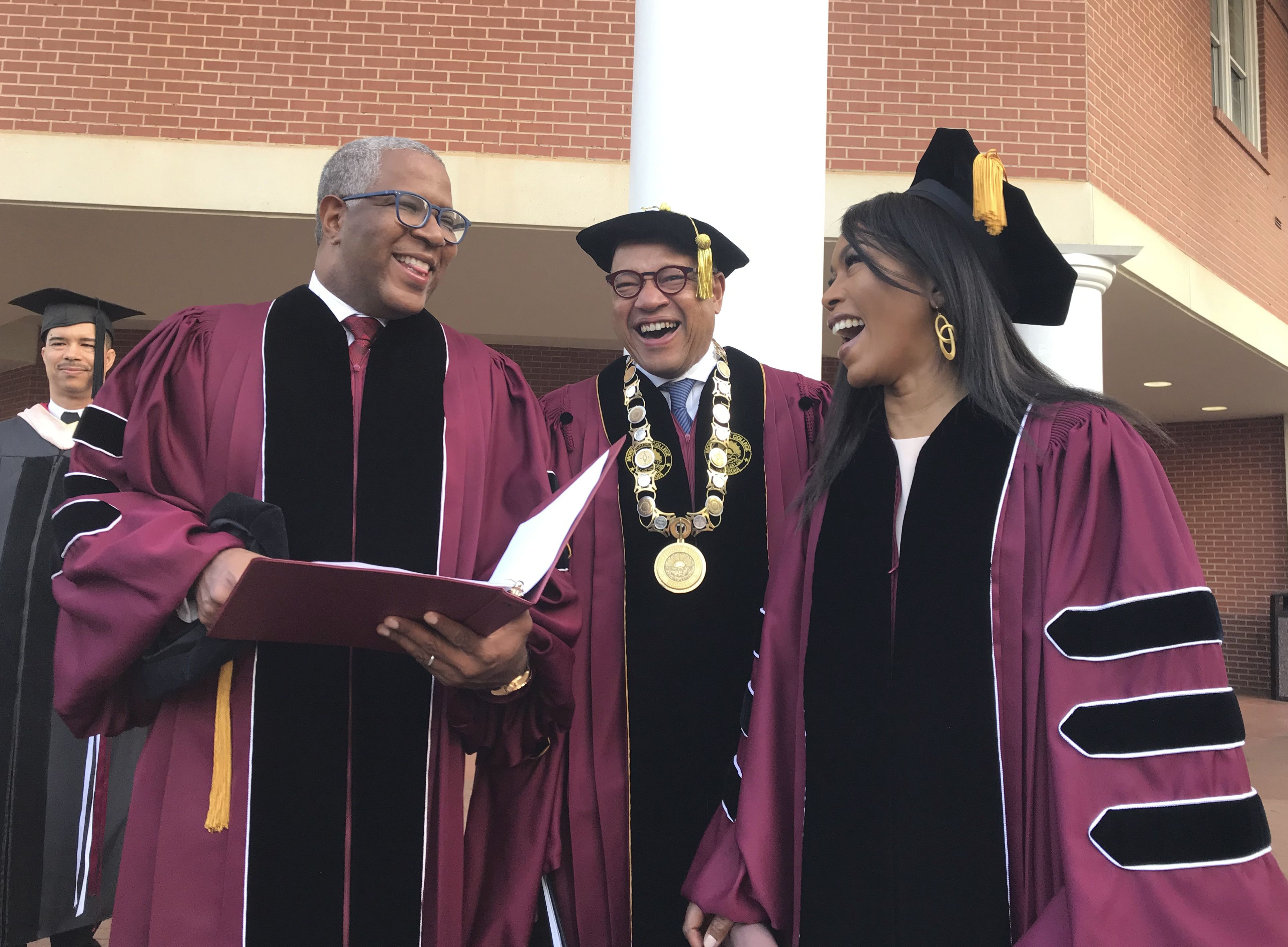 4. Pic du jour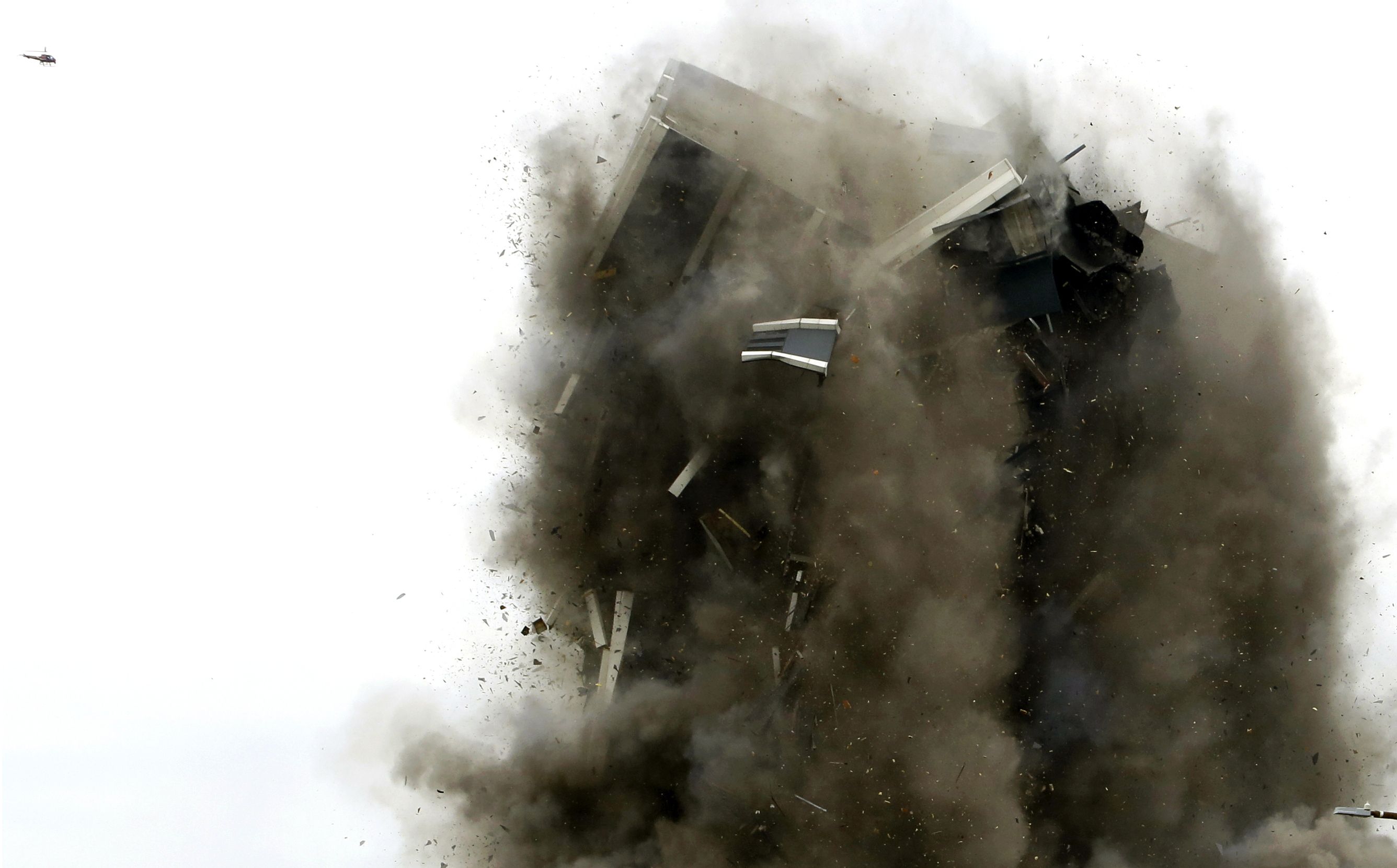 16,000 tons of Bethlehem Steel collapsed in 16 seconds as a demolition crew imploded the defunct steelmaker's former world headquarters in Bethlehem, Pa.
The 21-story monolith opened in 1972, and had stood vacant for a dozen years after America's second-largest steelmaker went out of business. (AP)
Video: Watch Martin Tower collapse.
5. Millennials near middle age in crisis
What's new: Data shows millennials are "in worse financial shape than every preceding living generation and may never recover," The Wall Street Journal's Janet Adamy and Paul Overberg write (subscription).
"Hobbled by the financial crisis and recession that struck as they began their working life, Americans born between 1981 and 1996 have failed to match every other generation of young adults born since the Great Depression."
Why it matters: "They have less wealth, less property, lower marriage rates and fewer children."
6. Mayor Pete on Trump, and vice versa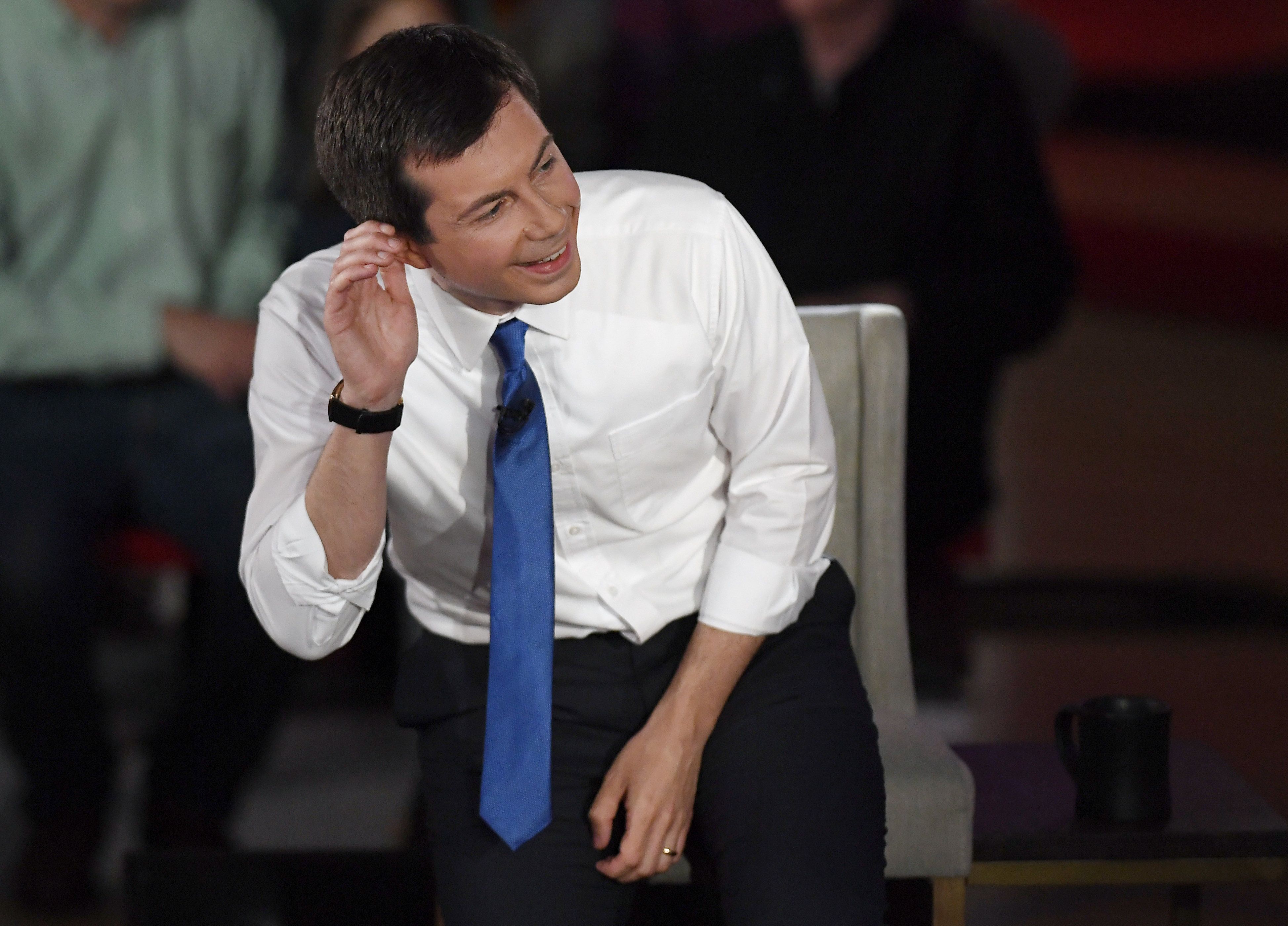 Mayor Pete on Trump, during a Fox News town hall in New Hampshire:
"[W]e need to make sure that we're changing the channel from this show that he's created. Because what matters — and I get it. Look, it's mesmerizing. It's hard for anybody to look away. Me too. It is the nature of grotesque things that you can't look away."
Trump on Mayor Pete, during an interview with Fox News' Steve Hilton, who asked about "a guy there on the stage with his husband, and it's normal?"
"I think it's absolutely fine. I do. ... I think it's great. I think that's something that perhaps some people will have a problem with. I have no problem with it whatsoever. I think it's good."
7. Tweet du jour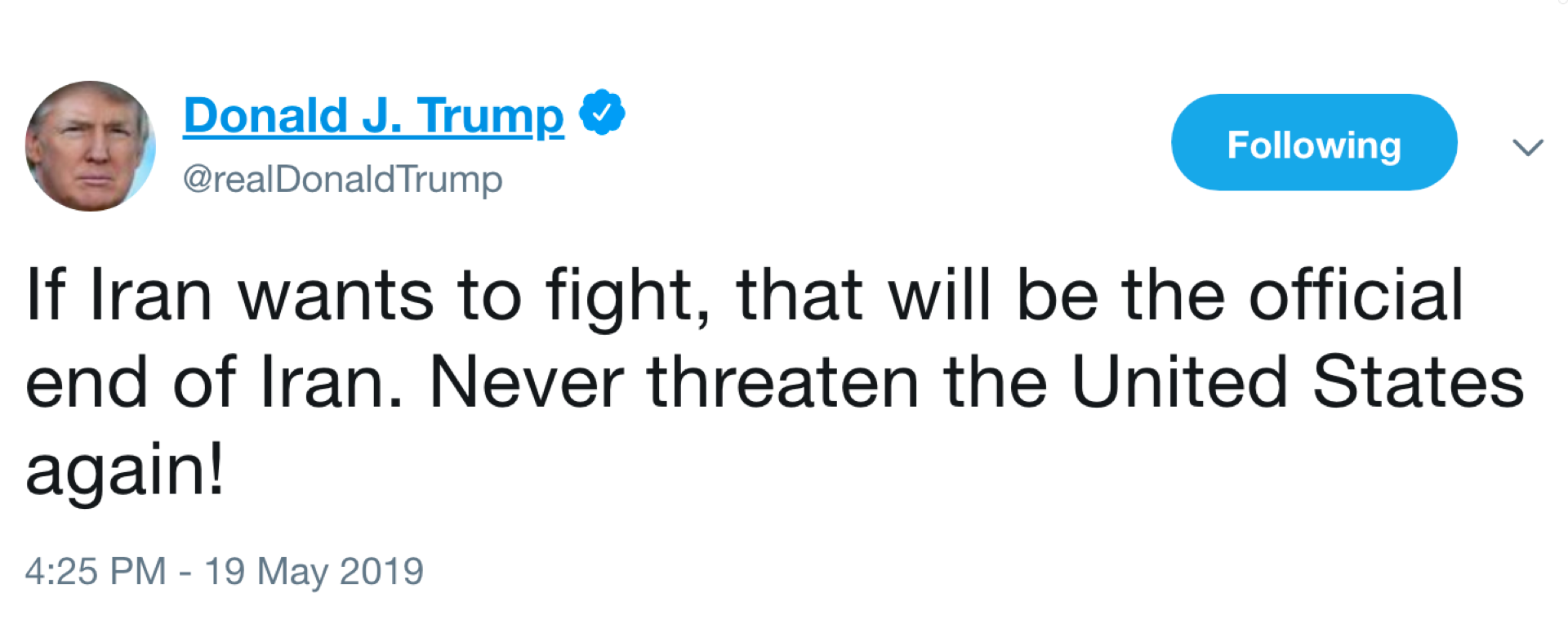 P.S. ..."The powerful Lebanese Hezbollah militia has thrived for decades on generous cash handouts from Iran, ... accumulating a formidable arsenal that has helped make the group a significant regional force, with troops in Syria and Iraq," write the Washington Post's Liz Sly and Suzan Haidamous.
"But since President Trump introduced sweeping new restrictions on trade with Iran last year, raising tensions with Tehran that reached a crescendo in recent days, Iran's ability to finance allies such as Hezbollah has been curtailed."
8. Data du jour: Scooter companies' meteoric rise
Uber's explosive growth to a valuation of more than $3 billion within three years of its seed round was notable, but today's scooter startups have ascended even faster, Axios' Kia Kokalitcheva writes.
Capital-dependent companies like scooter startups will face more skepticism from investors following Uber's not-quite-stellar IPO, Axios's Dan Primack points out.
9. David Brooks on journalism
"How did we in our business get in the spot where we spend 90 percent of our coverage on the 10 percent of our lives influenced by politics and 10 percent of our coverage on the 90 percent of our lives influenced by relationship, community and the places we live in every day?"
10. 1 "Thrones" thing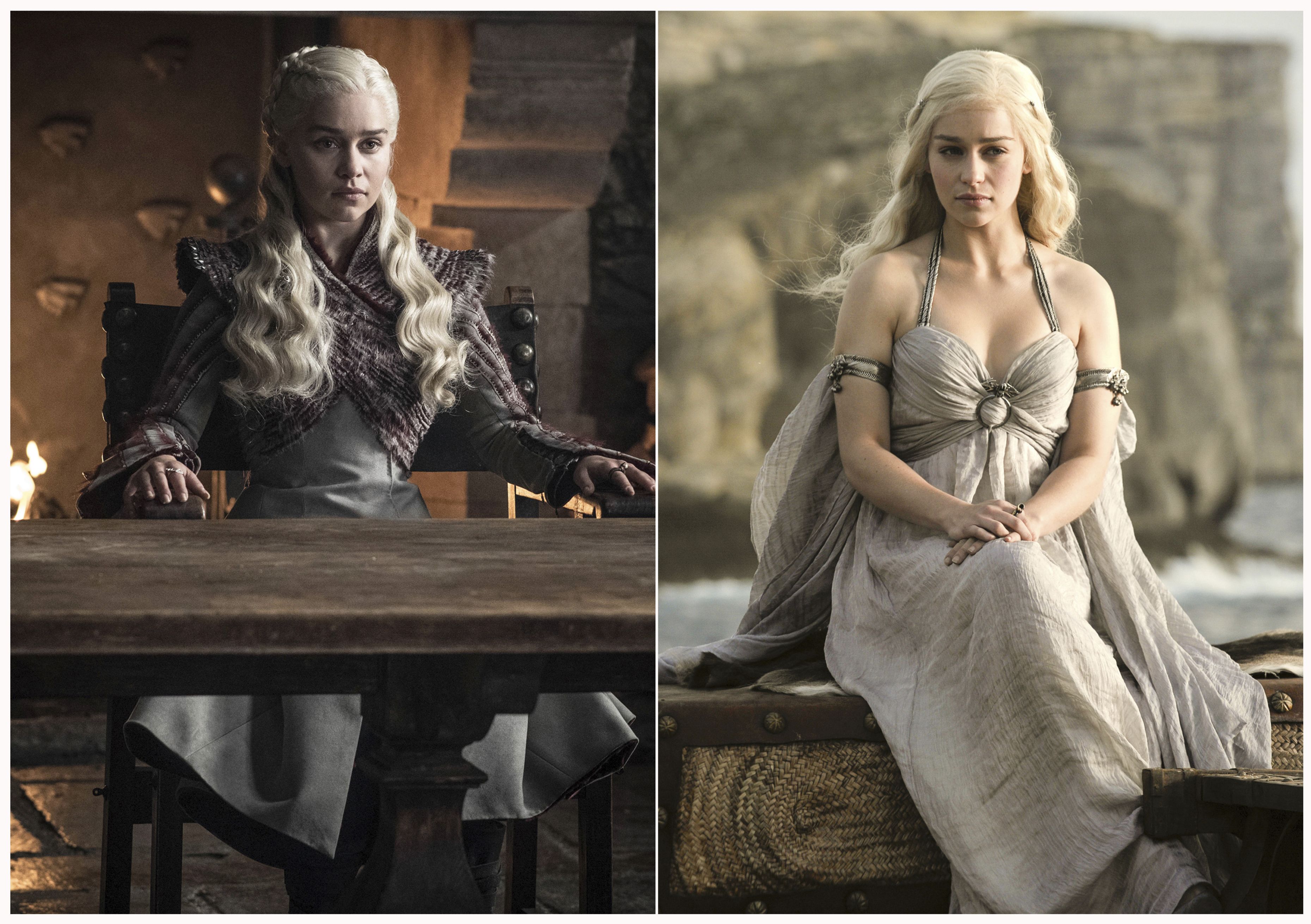 No spoilers! Winter has come and winter has gone ...
Last night's hour-and-20-minute "Game of Thrones" series finale on HBO (Episode 73) "was a mass live-viewing experience ... that is now almost unheard for serialized television — or almost any TV program that isn't the Super Bowl," The Wall Street Journal's John Jurgenson writes (subscription).
Quick take: "Series finale leaves viewers feeling loss — either because show is over or because they hated last episodes."
"The crux of many complaints: The apparent rush that the show's writers faced in wrapping up a sprawling story caused many inconsistencies to creep into the characters."
"Many among the show's most meticulous analysts felt confused by jarring pivots in plot and character in the sprint to a finale."
The data: "Last week's episode pulled in 18.4 million viewers across all HBO's viewing platforms, a record for the series, up from 17.8 million the week before."
📱Thanks for reading Axios AM. Invite your friends, relatives, co-workers to sign up here.