Axios AM
June 24, 2019
😎 Good Monday morning! Today's Smart Brevity count: 1,326 words ... ~ 5 minutes.
Was this email forwarded to you? Get your own! Sign up here.
1 big thing ... California governor: "Xenophobic" GOP will be third party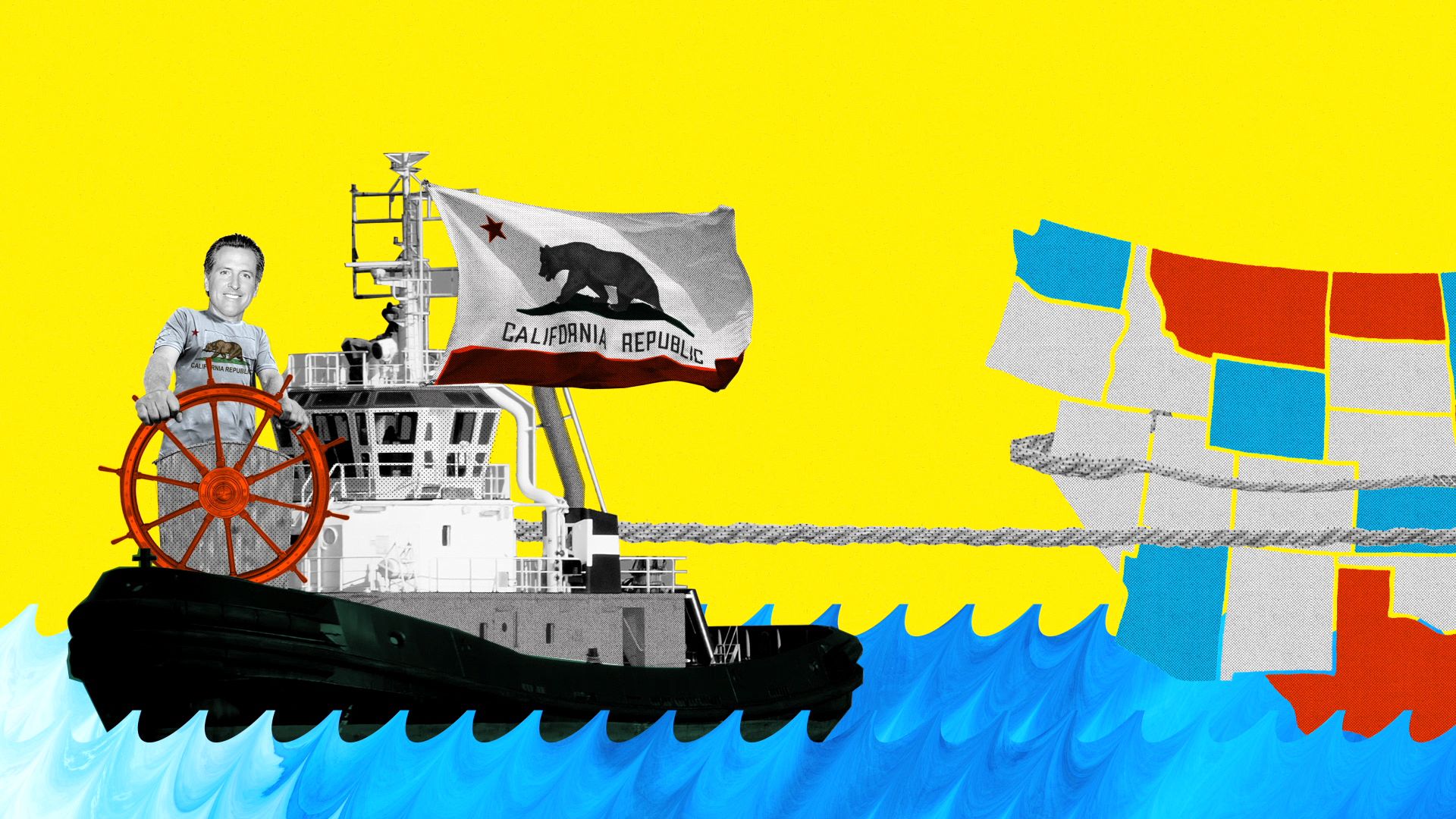 California Gov. Gavin Newsom (D) told Jim VandeHei on "Axios on HBO" that it's highly likely Republicans will wind up as a third party nationally in 10 to 15 years because of their "xenophobia" and "hyper-masculinity."
"They are finished," Newsom said at his office in Sacramento.
White men, Newsom says, were "sold a complete bill of bullshit ... It's just a yard of crap and it's just damn sad."
Newsom says Trump often uses racism to whip up his mostly white male base: "He has blatantly expressed racist points of view and expressed them on multitudes of occasions during the campaign and since."
Why it matters: Newsom runs America's largest state, one in which non-whites are the majority. California has sued the Trump administration a record 50 times, making Newsom the de facto leader of the Democratic resistance.
Watch a clip of Newsom on "hypermasculinity" and on Fox News.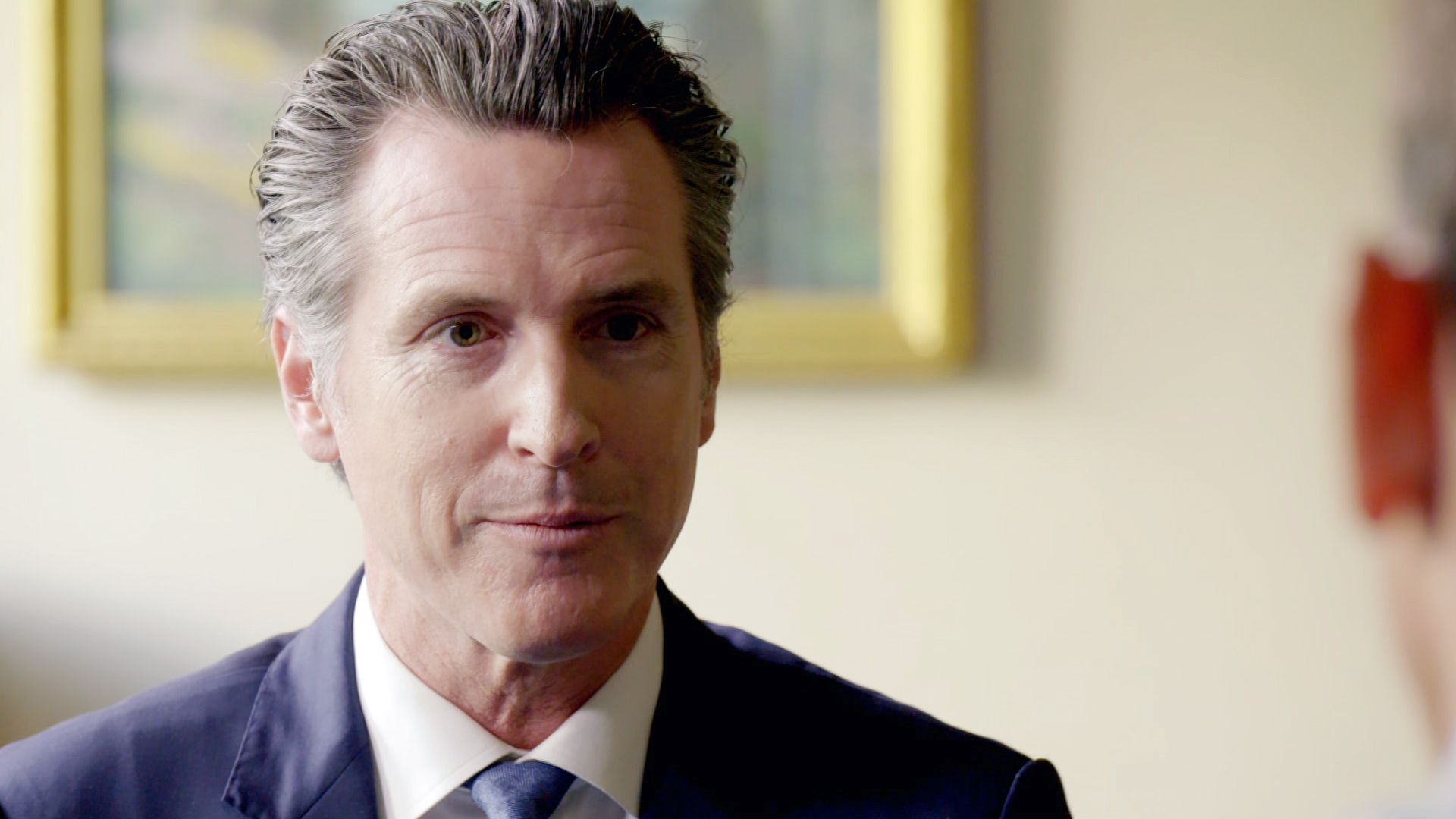 Governor Newsom also warned his mogul-constituents in Silicon Valley that they're "gonna to get completely steamrolled" if they don't do more to "get ahead of" government intervention that's just warming up.
"The current regulatory framework for these social media companies is gonna pale compared to what it will be in a decade," Newsom said.
Newsom said he sees an "empathy gap in the Valley — I've been very pointed for a decade now on this."
"There is a dominance now and an anti-competitive nature that's not intentional, but it's a byproduct of their success."
Watch a clip of Newsom on why he thinks Facebook should have taken down the deepfake Pelosi video.
2. Exclusive: Massive Trump transition leak shows "red flags"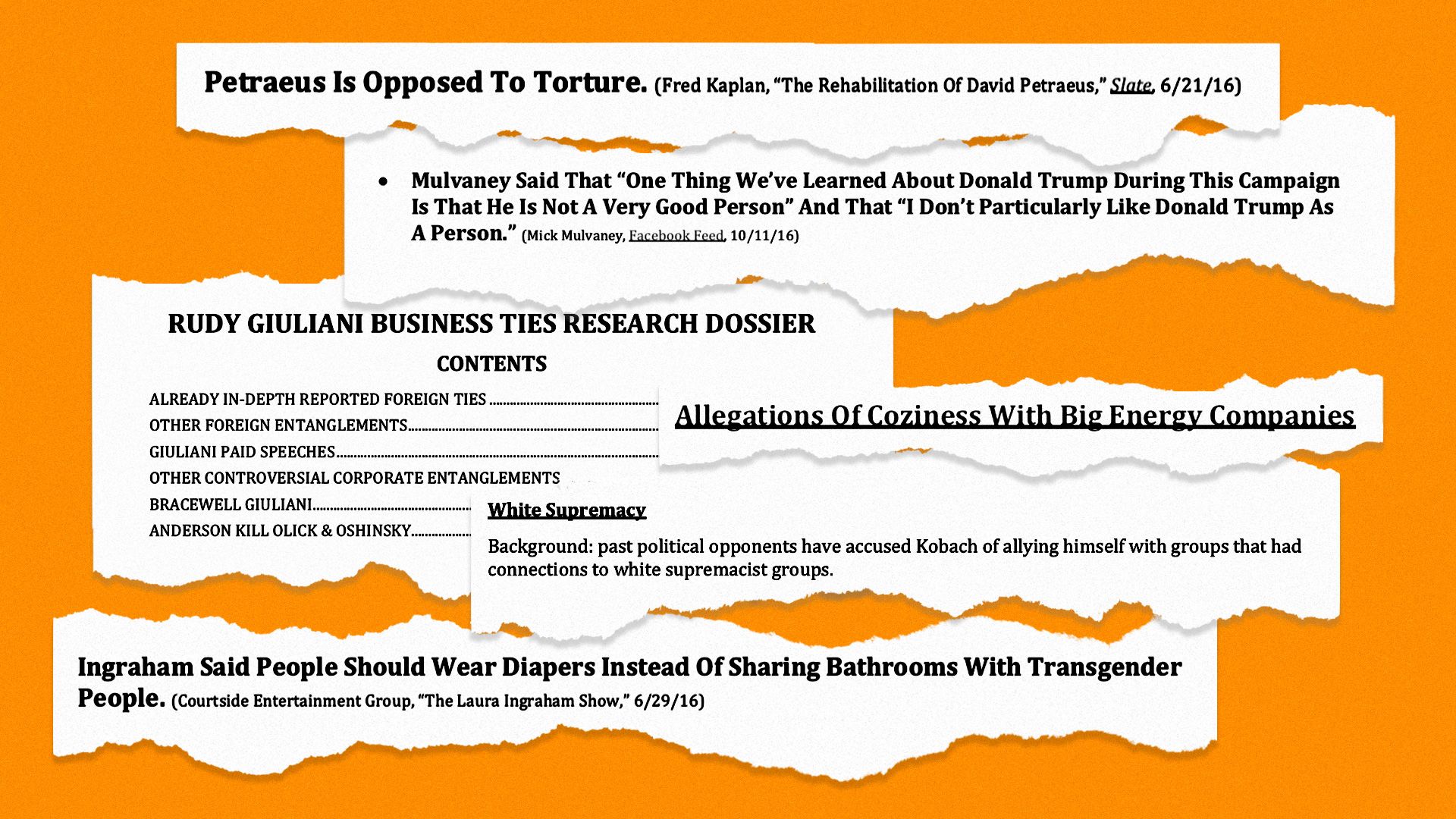 On "Axios on HBO" last night, Jonathan Swan revealed a trove of nearly 100 internal Trump transition vetting documents, which include a host of "red flags" about officials who later got some of the nation's most powerful jobs.
A source told Swan that many of the documents were handed to Trump as he interviewed administration prospects at Trump Tower and Bedminster.
Why it matters: The rushed dossiers shed light on the slapdash way Trump filled his Cabinet and administration, and foreshadowed future scandals.
Takeaways:
One surprise is that Trump was willing to meet with, and in some cases select, people who had said the most horrible things about him. The vetting team put these insults at the top of the documents.
Some of the contenders were strikingly swampy, with business and family conflicts.
📑 See the documents: We're publishing a selection of the vetting documents.
We redacted personal details and spurious information.
We reached out to the officials, and included their responses.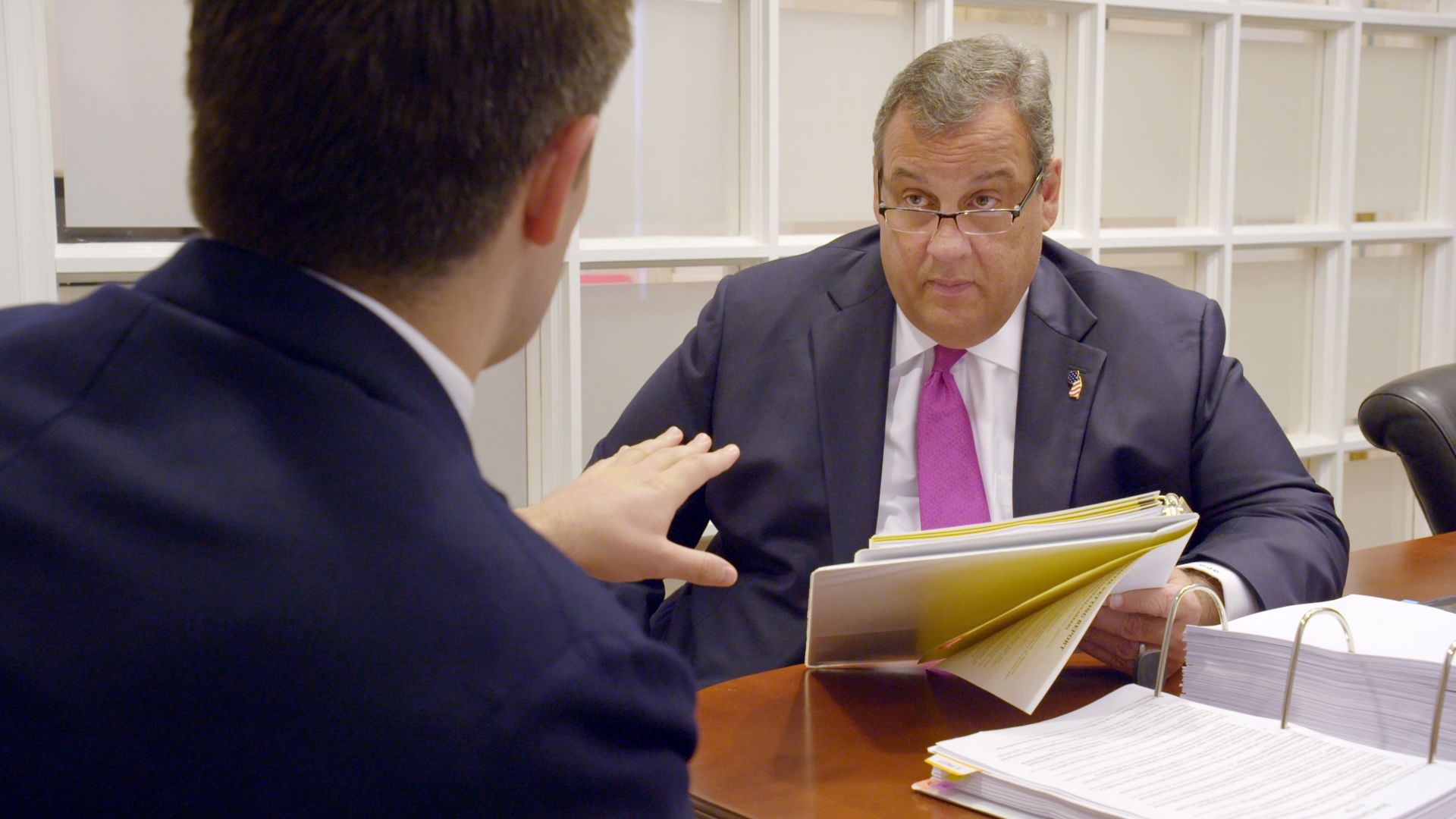 Swan showed Chris Christie the vetting file on him, and he read aloud — on camera — a question about his relationship with Jared Kushner.
Christie said that before he was fired as Trump's transition chief after the election, his team of former prosecutors and law-enforcement officials had prepared 30 binders of professional vetting — all discarded.
"[T]his is a monumental staff failure," Christie says.
3. Scoop: Senators want Big Tech to put a price on your data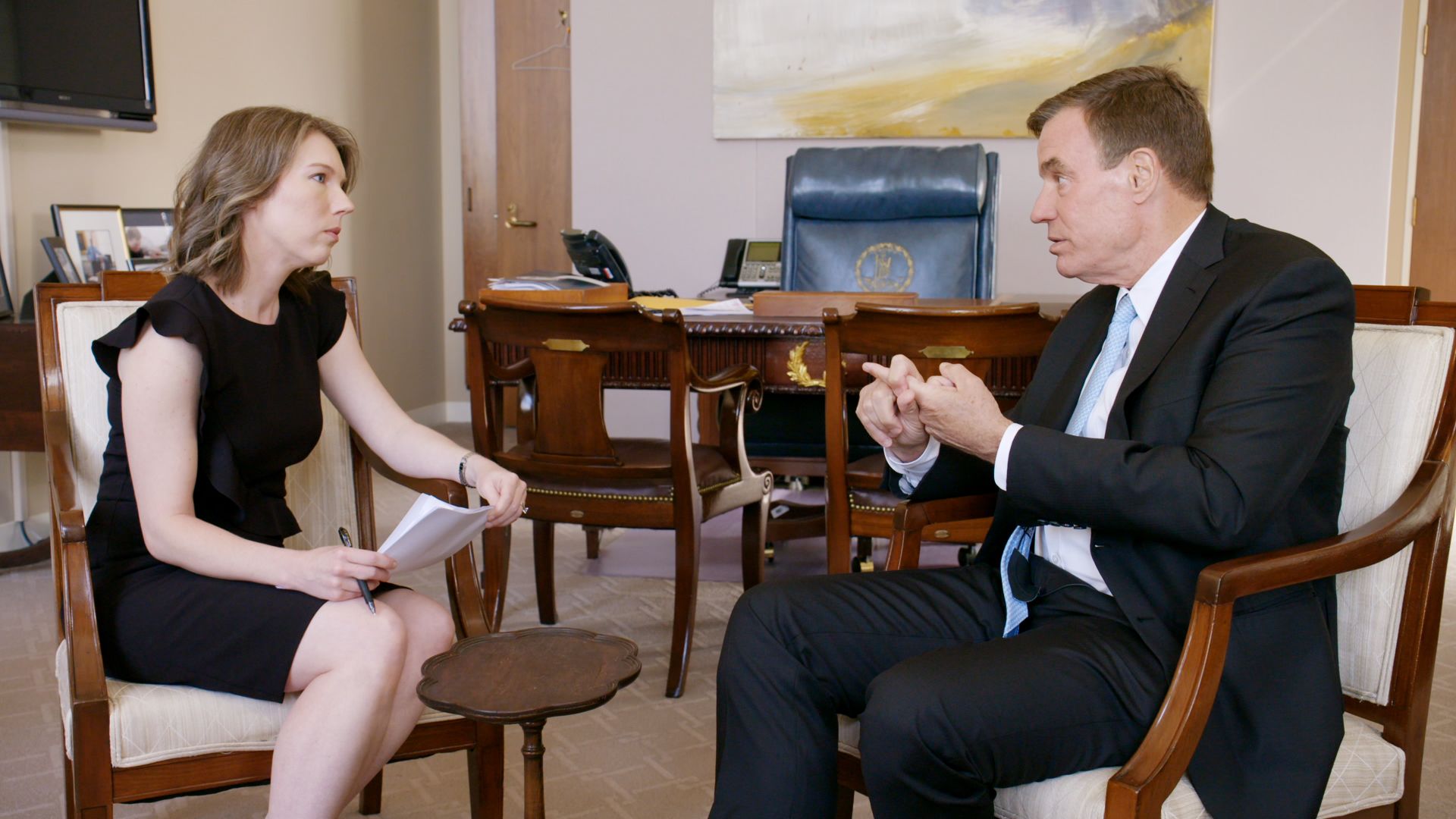 Senators Mark Warner (D-Va.) and Josh Hawley (R-Mo.) will introduce legislation today to require Facebook, Google, Amazon and other major platforms to disclose the value of their users' data, Kim Hart reported on "Axios on HBO."
Why it matters: Our personal data is arguably our most valuable asset in the digital age, but internet users don't have any way of knowing how much their data is actually worth.
Asked if it would be too hard to determine the value of the data, Warner replies: "Baloney. I mean, if these companies ... can do all these acquisitions ... based on what appeared to be outrageous prices, they had a pretty darn good notion of how they could use that data and ... what [it] was worth."
Between the lines: Warner says an individual's data is probably worth around $5 a month. Other estimates put it around $20 a month or more.
The bill is the Designing Accounting Safeguards to Help Broaden Oversight and Regulations on Data Act, or DASHBOARD for short.
4. Pic du jour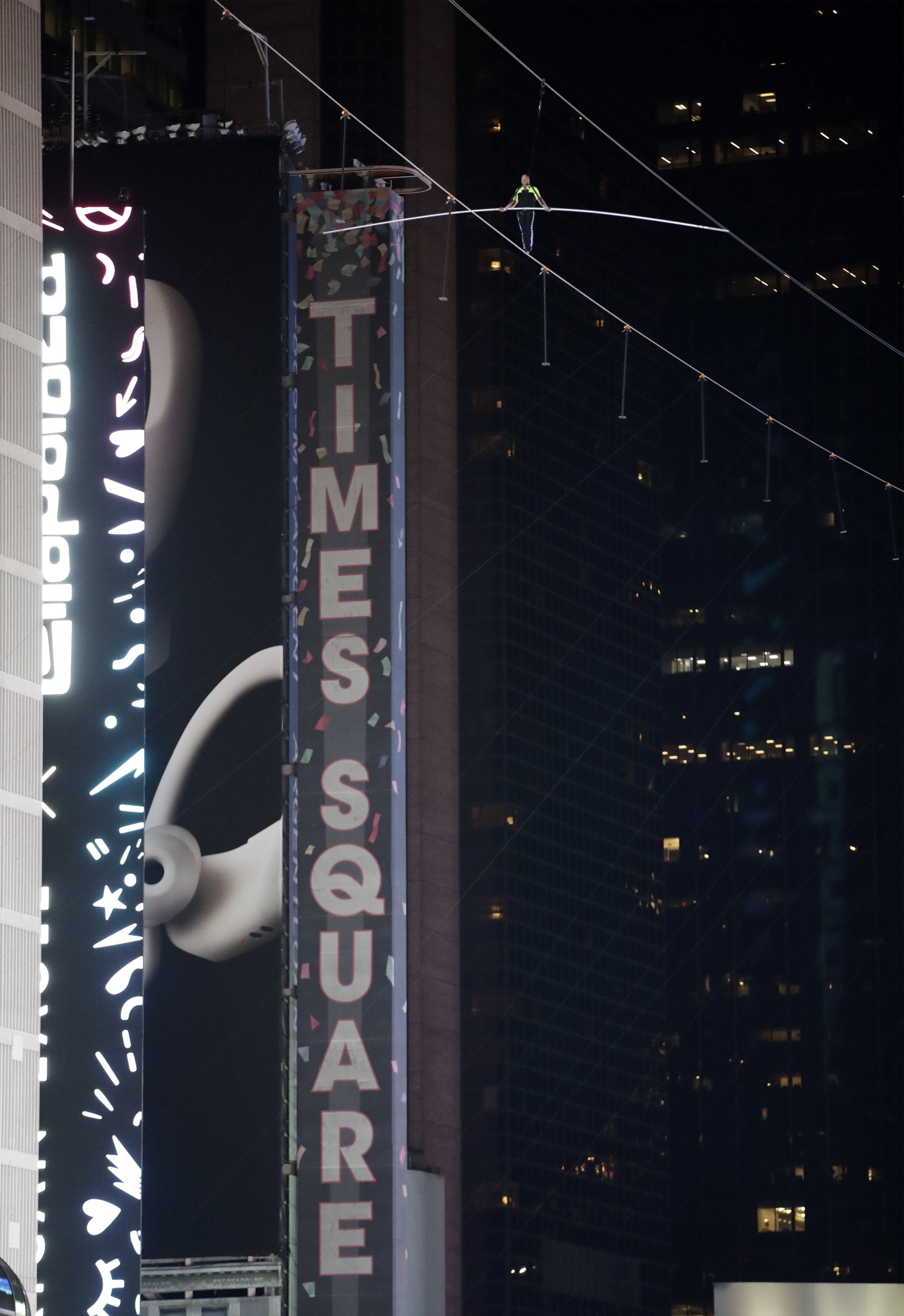 Two siblings from the seven-generation Flying Wallendas safely crossed Times Square last night on a high wire between two skyscrapers, 25 stories up, per AP:
Nik and Lijana Wallenda walked from opposite ends of the 1,300-foot wire.
They crossed each other in the middle. She sat on the wire and let her brother step over her. Both then continued to the opposite side.
The two were wearing tethered safety harnesses required by the city.
5. Mayor Pete tested at home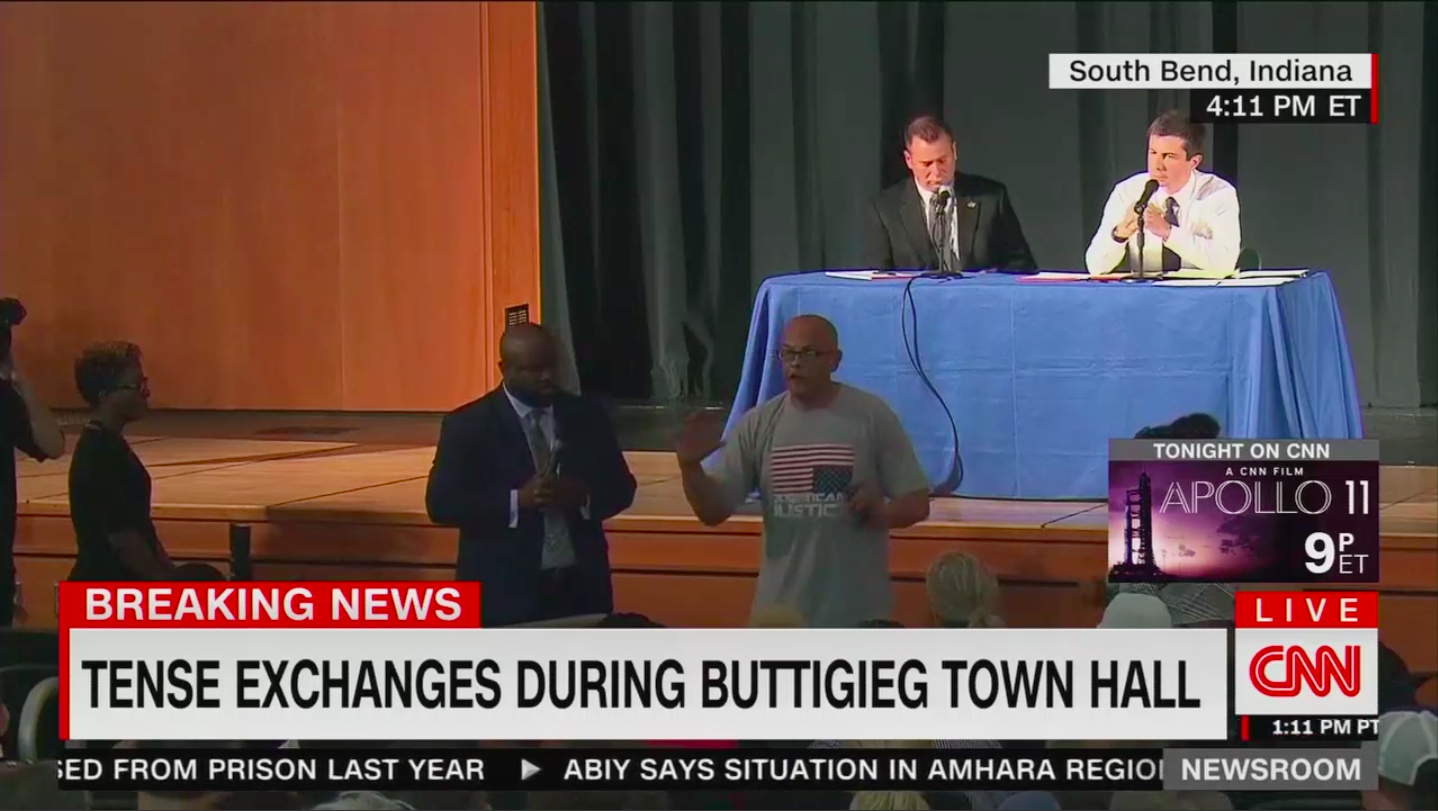 Pete Buttigieg faced catcalls and raw emotion at a town hall in South Bend yesterday, as the mayor "attempted to soothe the pain caused by the recent killing of a black man by a police officer," CNN's Dan Merica and Donald Judd report.
Why it matters: "The free-wheeling town hall ... focused on how the police department has interacted with the community for years, long before the shooting."
Buttigieg stood his ground while trying to calm the raucous, belligerent crowd:
I don't want to seem defensive, but we've taken a lot of steps. There clearly haven't been enough, but I cannot accept the suggestion that we did nothing. If it were not for the conversations that we had, we might not have done what we did on bias training, civil rights training, community policing, introducing [body] cameras, online transparency.
But I acknowledge it has not been enough. 
6. This week marks new phase for 2020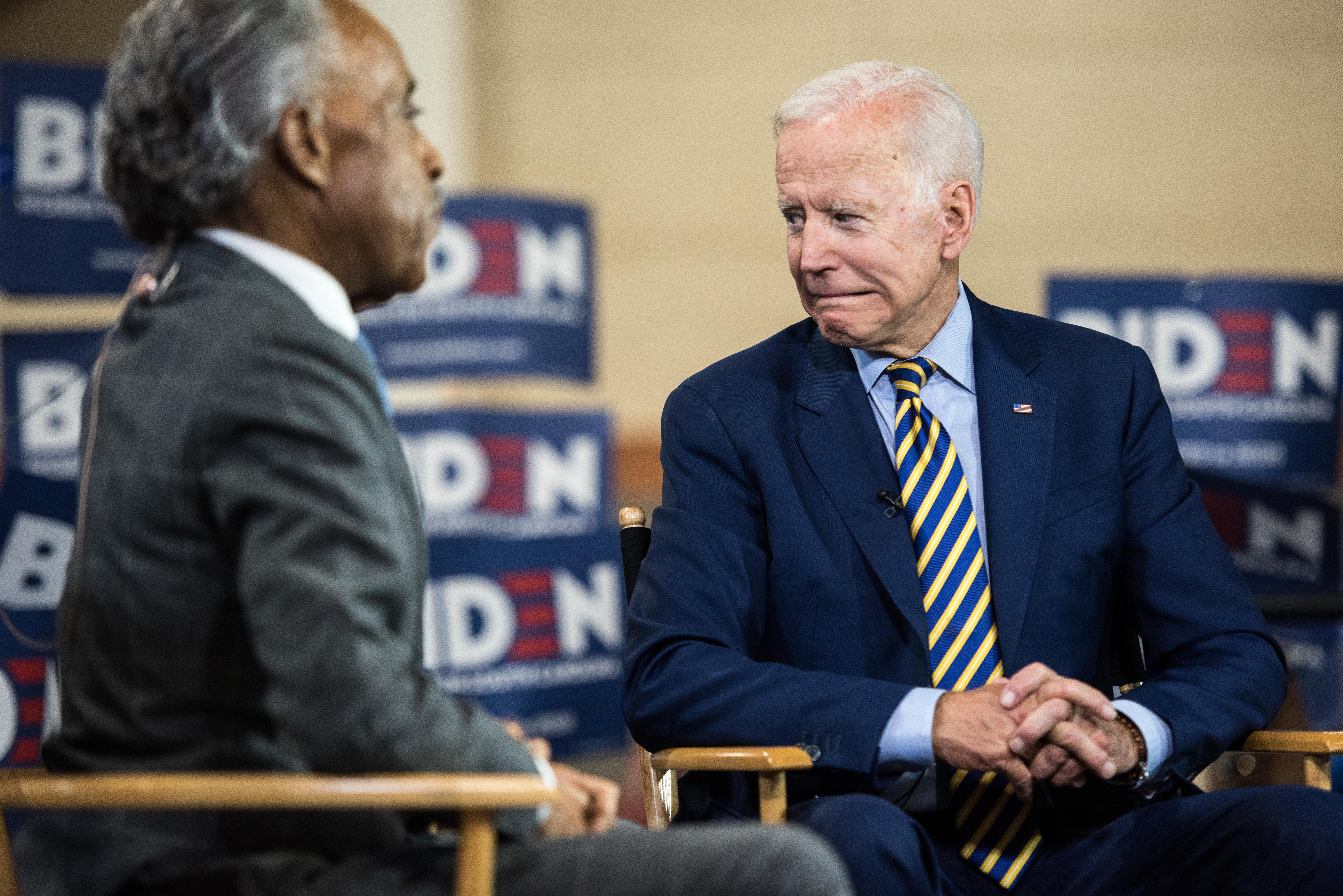 The unwritten rules that have prevented the Democratic race from devolving into all-out conflict are breaking down, AP's Steve Peoples writes:
Ahead of a major fundraising deadline, the candidates will face each other on the debate stage for the first time, on Wednesday and Thursday in Miami.
Why it matters ... The clash is a microcosm for a big question looming over the field: Should candidates attack each other more aggressively, or focus their fire on President Trump?
Between the lines: No one expects the escalation that lies ahead for Democrats to sink to the level of the Republican presidential debates in 2016, which were plagued by deeply personal attacks.
Privately, the better-known Democratic candidates concede that an overly aggressive posture could backfire at this early stage.
But the lesser-known candidates cannot afford to be cautious.
It may be all about Biden: "The dynamic is very simple: 19 against 1," Biden adviser Anita Dunn said.
The veteran strategist suggested the initial debates could resemble "a joint press conference with 10 people" more than a prime-time food fight.
7. 2020 Dems fight for progressive cred on climate
This week's Democratic presidential debates will showcase just how far left the party has moved in the last several years — especially on energy and climate change, Amy Harder writes in her "Harder Line" column.
Why it matters: The Democrats' eventual nominee is likely to be the most progressive in decades. Proposed policies could cripple oil and natural gas, direct trillions of dollars to renewable energy and reassert U.S. leadership abroad on climate change.
The bottom line: This presidential contest will be one of the clearest tests of voters' appetite for aggressive climate policies.
8. First look: The Bernie doctrine
Foreign Affairs today publishes an essay by Sen. Bernie Sanders (following similar pieces by Joe Biden and Sen. Elizabeth Warren), "Ending America's Endless War ... We Must Stop Giving Terrorists Exactly What They Want":
I am very concerned that, whether intentionally or unintentionally, the Trump administration's moves against Iran, and Iran's moves in response, could put us in direct conflict. ...
We have to view the terrorism threat through the proper scope, rather than allowing it to dominate our view of the world. .... American power should be measured not by our ability to blow things up, but by our ability to build on our common humanity ...
9. First look: "Shark Tank" for a world in transition
Do you have a solution to one of the mega-issues that flummox world leaders?
We're talking trade, technology, climate, finance and capital markets, inclusion, urbanization and global governance.
Mayor Mike Bloomberg today announces a contest for you.
The authors of winning ideas in those seven categories will join 500 of the world's most influential executives, tech innovators, officials, experts and academics in November at the Bloomberg New Economy forum in Beijing.
Video. ... Submit your solution.
10. 1 fun thing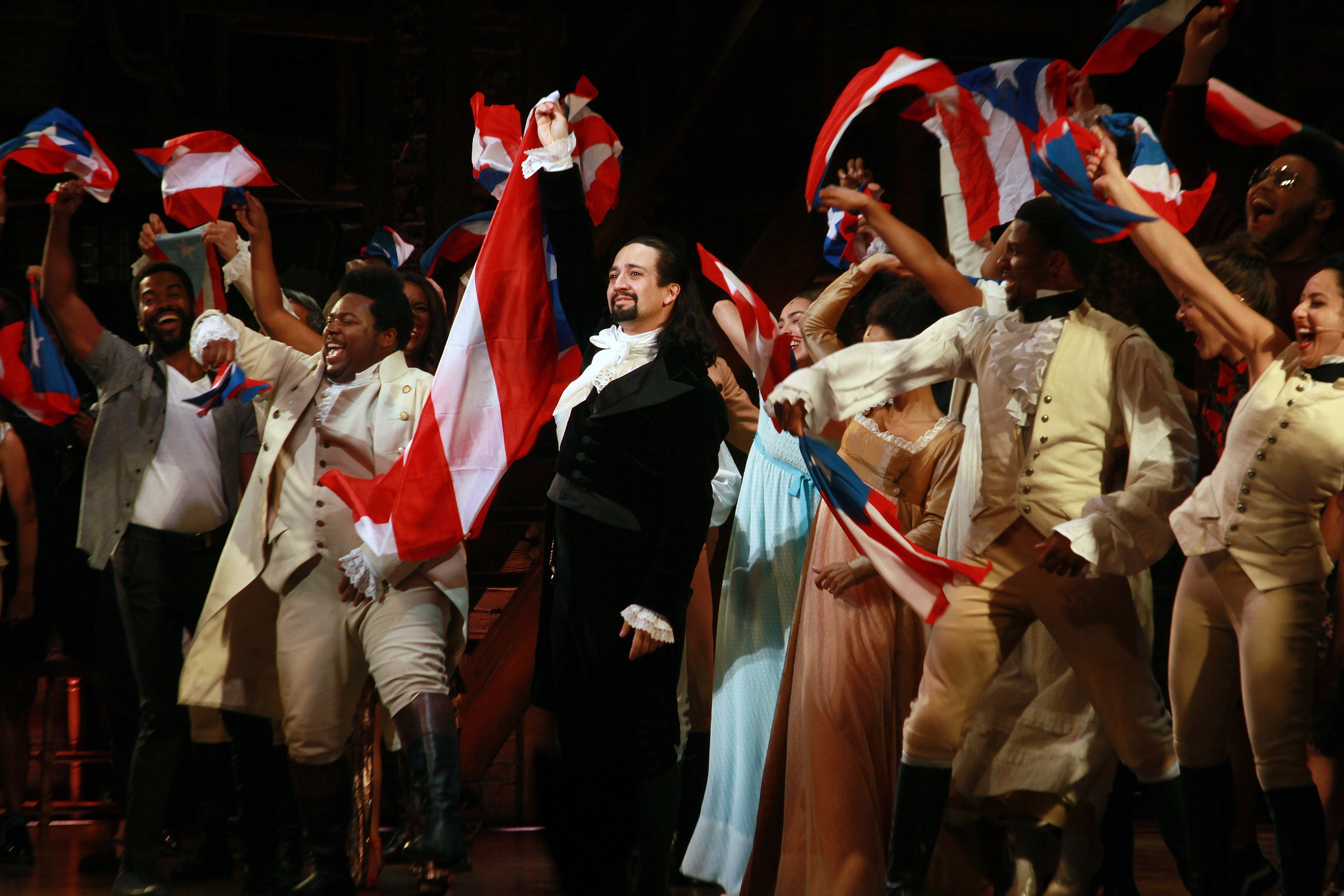 Danielle Jones tweets that this sounds "Oniony" ...
"Enough With Hamilton, Say Fans of Other Founding Fathers ... Success of Broadway show steals limelight from Jefferson, Franklin and others" — Wall Street Journal A-hed by Valerie Bauerlein and Cameron McWhirter (subscription):
"Sarah Maria Everett, a 30-year-old James Madison superfan and impersonator living in Juneau, Alaska, says she is 'appalled and confused' by the hit musical's depiction of Madison as unstable."
"[B]oosters of non-Hamilton founders are pinning their hopes on the planned 2021 revival of the Tony Award-winning musical '1776.' It stars Franklin, Jefferson and Adams. There is no Hamilton."
📱 Thanks for reading Axios AM. Invite your friends, relatives, co-workers to sign up here.