https://www.axios.com/newsletters/axios-am-4bd15721-efa6-48c8-9a36-7509e30bbbc5.html?chunk=0#story0
1 big thing: Russians phished 4,700 Gmailers
The hackers who disrupted the U.S. presidential election last year had ambitions that stretched across the globe, targeting the emails of Ukrainian officers, Russian opposition figures, U.S. defense contractors and thousands of others of interest to the Kremlin, according to an AP package Raphael Satter, Jeff Donn and Desmond Butler:
Why it matters: "The hackers were closely aligned with the interests of the Russian government."
The lead: "The FBI failed to notify scores of U.S. officials that Russian hackers were trying to break into their personal Gmail accounts despite having evidence for at least a year that the targets were in the Kremlin's cross-hairs."
"Even senior policymakers discovered they were targets only when informed by The Associated Press, a situation some described as bizarre and dispiriting."
The previously unpublished digital hit list obtained by AP provides "the most detailed forensic evidence to date of the ambitious hackers who disrupted the U.S. presidential election in 2016."
AP drew on a database of 19,000 malicious links collected by the cybersecurity firm Secureworks, dozens of rogue emails and interviews with more than 100 hacking targets.
Anatomy of hacking Hillary:
"The Clinton campaign was no easy target; several former employees said the organization put particular stress on digital safety."
"Work emails were protected by two-factor authentication, a technique that uses a second passcode to keep accounts secure. Most messages were deleted after 30 days and staff went through phishing drills.
"Two-factor authentication may have slowed the hackers, but it didn't stop them.
"After repeated attempts to break into various staffers' hillaryclinton.com accounts, the hackers turned to the personal Gmail addresses. It was there on March 19 that they targeted top Clinton lieutenants — including campaign manager Robby Mook, senior adviser Jake Sullivan and political fixer Philippe Reines."
https://www.axios.com/newsletters/axios-am-4bd15721-efa6-48c8-9a36-7509e30bbbc5.html?chunk=1#story1
2. "The Fox and the Hedgehog," updated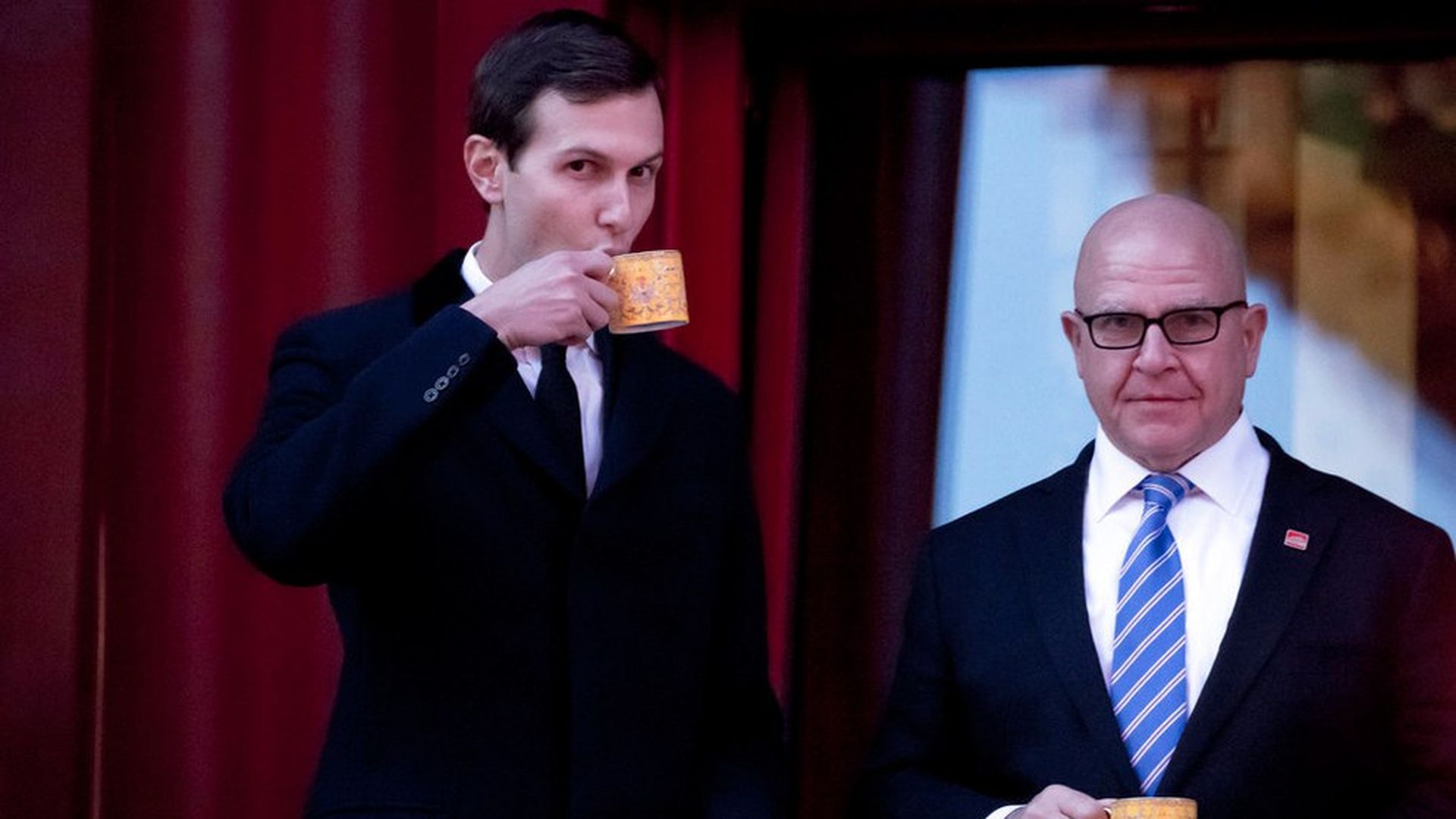 https://www.axios.com/newsletters/axios-am-4bd15721-efa6-48c8-9a36-7509e30bbbc5.html?chunk=2#story2
3. A life lesson: Look up!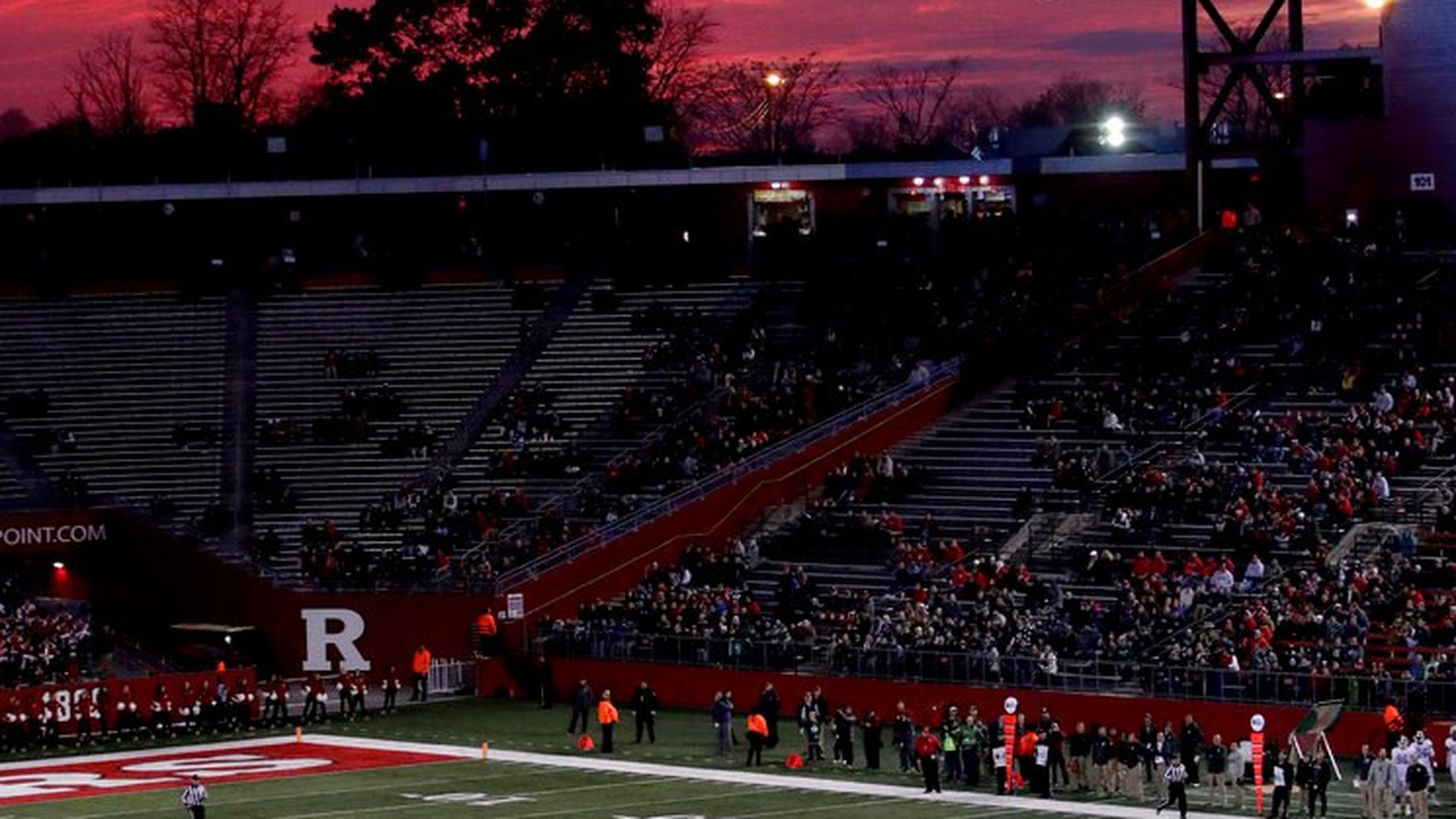 This photo from last evening — Michigan State freshman Cody White (bottom right) returns a punt from Rutgers in Piscataway, N.J., en route to a 40-7 victory over the home team — aptly illustrates one of the Mikey Rules for Living: "Look up."
Like a surprising number of the rules, it's both literal and figurative:
The literal part comes from architecture walks in older cities. Georgetown is a perfect example; it's also true in New Orleans. Often the street level of a building is remodeled again and again to suit retail needs. The floors above, usually apartments, are more likely to reflect the original beauty and era of the building.
Same thing when you walk into a classic room: Part of the beauty can be the ceiling, the lights, the fans.
Figuratively, whatever we're most intent on — including a big moment in the first half of a football game — there's always something bigger going on around us.
We were reminded of this last weekend when AM brought you the memorable shot of a fancily dressed woman staring at her smartphone as she passed a homeless man in a doorway near the Vatican.
So enjoy the last day of the holiday weekend — and look up! You never know what you'll see.
https://www.axios.com/newsletters/axios-am-4bd15721-efa6-48c8-9a36-7509e30bbbc5.html?chunk=3#story3
Bonus: Pic du jour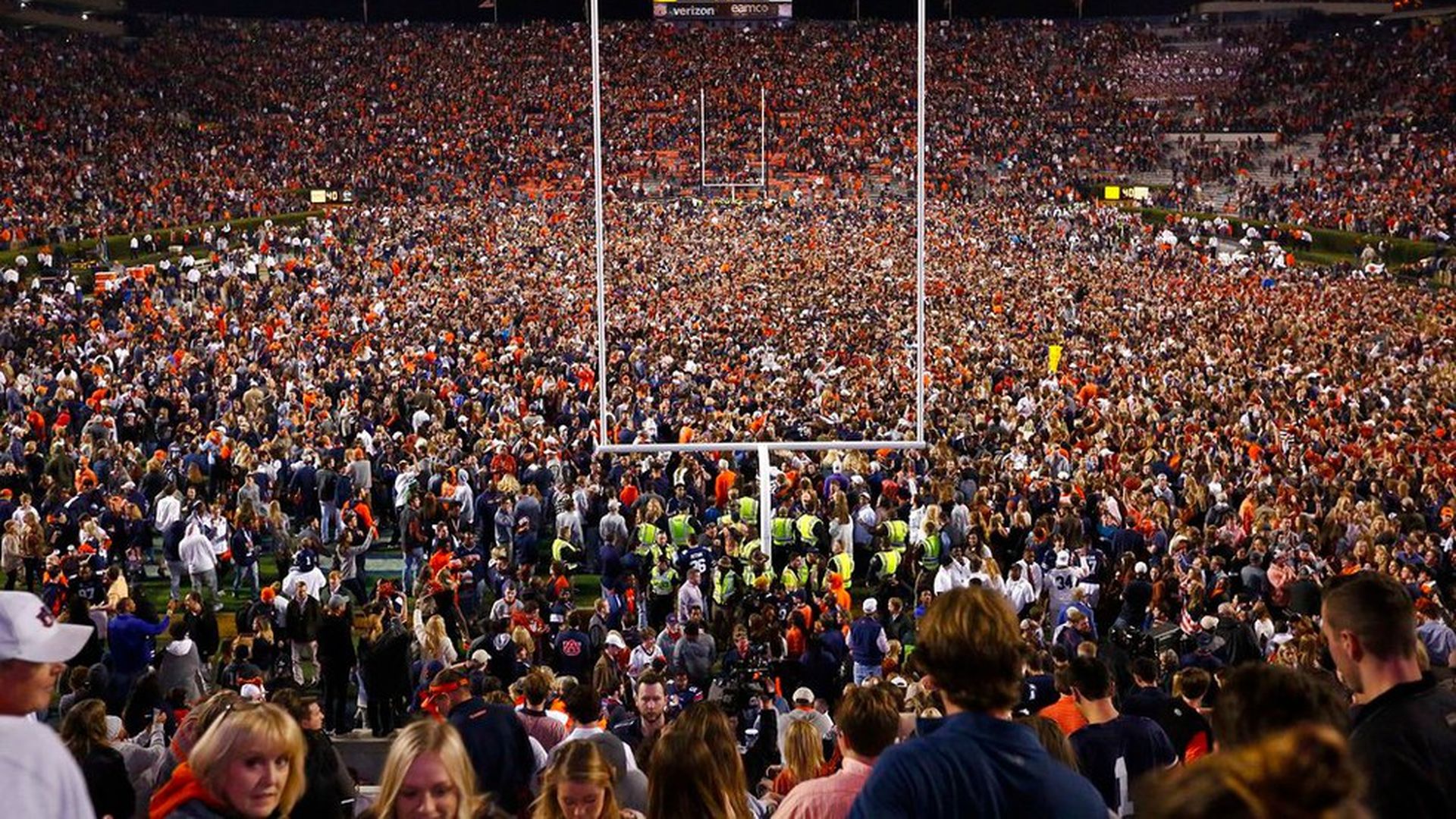 Fans rush the field of Jordan-Hare Stadium in Auburn, Ala., after Auburn defeated #1 Alabama, 26-14, in the Iron Bowl — def. a sad day in our family, where we have a freshman rolling Tide.
https://www.axios.com/newsletters/axios-am-4bd15721-efa6-48c8-9a36-7509e30bbbc5.html?chunk=4#story4
4. Hail Marys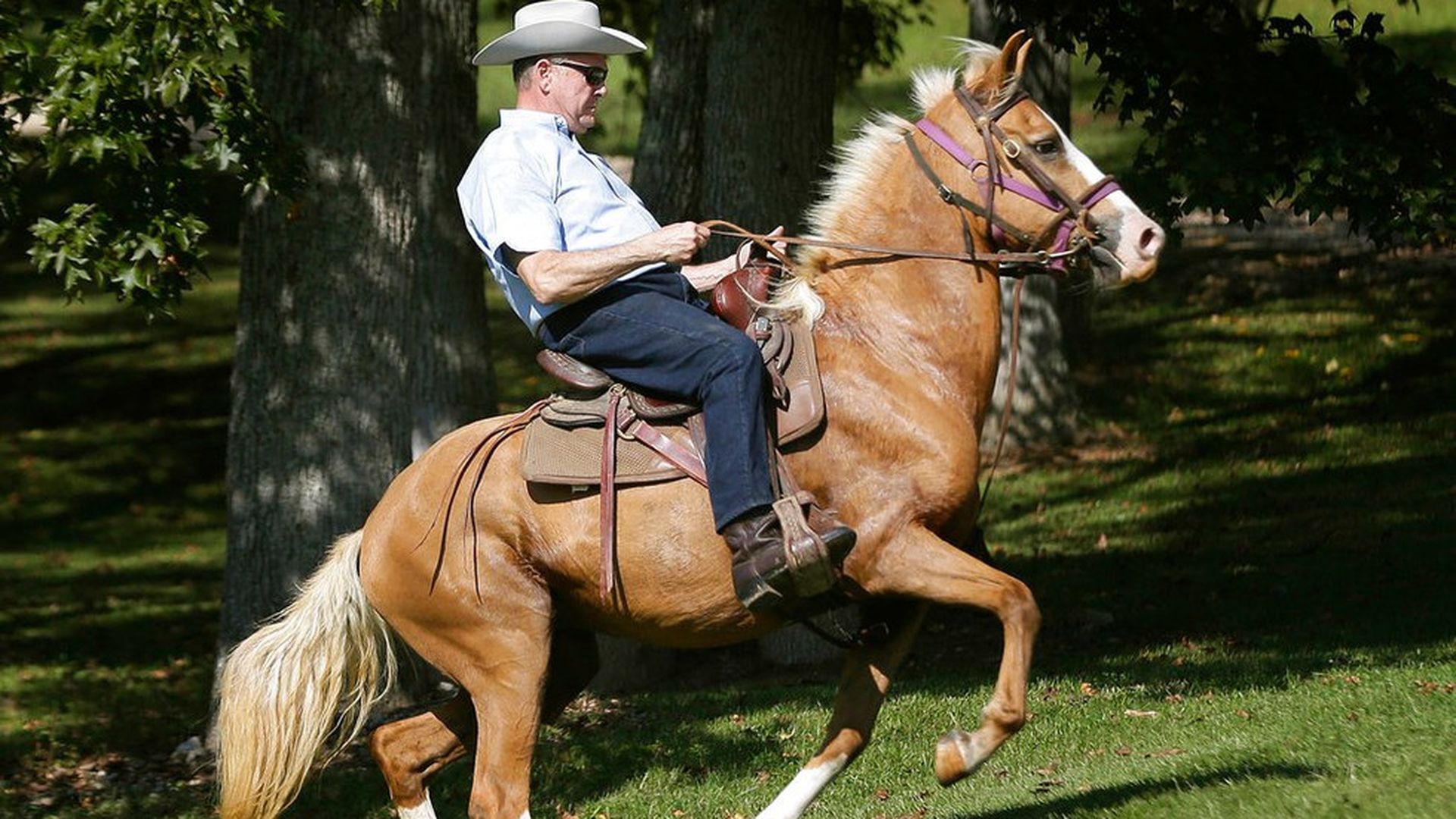 If you thought you were tired of Roy Moore, you'll still love these insights into the thought bubbles of both President Trump and Senate Majority Leader Mitch McConnell, from the formidable N.Y. Times trio of Jonathan Martin, Maggie Haberman and Alex Burns:
"Trump's decision to reject every long-shot plan to save the Senate seat reflects the imperative that an unpopular president faces to retain his political base, a determination that he should follow his own instincts after having felt steered into a disastrous earlier endorsement in the Alabama race, and even his insistence that he himself has been the victim of false accusations of sexual misconduct."
"McConnell and his allies have been particularly infuriated as Mr. Trump has reacted with indifference to a series of ideas they have floated to try to block Mr. Moore."
Key fact: "McConnell ... enlisted Washington campaign lawyers with experience in Alabama elections to devise a four-page memo outlining a legal avenue to block Mr. Moore's path."
Why it matters: "The accusations against Mr. Moore have lifted Democrats' hopes of notching a rare victory in the Deep South in [the Dec. 12] special election, which would narrow the Republican Senate majority to a single seat."
"Just as significantly, the president has handed the Democrats a political weapon with which to batter Republicans going into the midterm elections: that they tolerate child predation."
Be smart ... Scott Jennings, a Republican strategist close to McConnell: "Either we're saddled with a Democrat in a seat that ought to be Republican, ... or we're saddled with a brand anvil that's going to drag down the president, drag down the Senate, drag down the party and plunge the Senate into immediate turmoil when he gets there."
https://www.axios.com/newsletters/axios-am-4bd15721-efa6-48c8-9a36-7509e30bbbc5.html?chunk=5#story5
5. Warning on Uber IPO
From a Financial Times Big Read, "Uber: the clean-up after [Travis] Kalanick continues," by Leslie Hook and Hannah Kuchler (subscription):
"Amid the [hacking] revelations, some have started wondering whether Uber can ever escape Mr Kalanick's shadow. As the company prepares to go public in 2019, further bad news could lead to a delay or a cut to Uber's valuation."
"[T]he backlash over the data breach is likely to build. When [CEO Dara] Khosrowshahi took the helm [Aug. 29], he praised Mr Kalanick's passion. But he may not have known the full extent of the clean-up act that he was undertaking.
https://www.axios.com/newsletters/axios-am-4bd15721-efa6-48c8-9a36-7509e30bbbc5.html?chunk=6#story6
6. 1 Fiona thing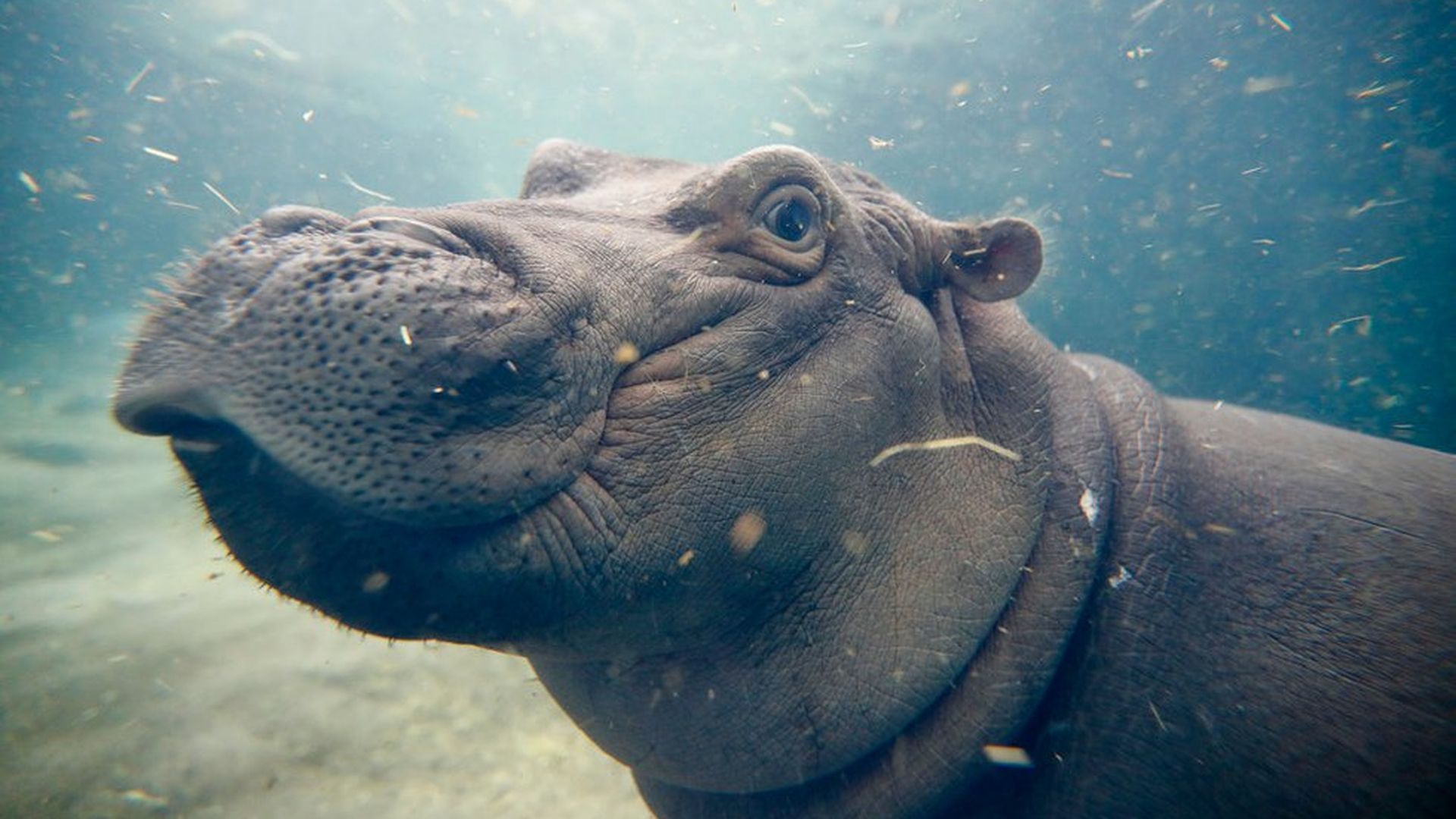 A tale for our times ... The lead of N.Y. Times Sunday Styles is "Baby Fiona, Superstar: How the Cincinnati Zoo's little diva became an international social media phenomenon":
"Over the last year, [10-month-old] Fiona has become something of an international cause célèbre, largely because of the efforts of [Michelle] Curley, the zoo's communications director, and her four-person team, who started posting Fiona's every move to social media from the day she was born on Jan. 24 (prematurely, and perilously)."
"Fionamania has swept the country. Videos of her twirling around in the water, Rubenesque and graceful, rack up millions of views online. She photo-bombed a local couple's engagement photo, and it wound up on 'The Tonight Show.'"
"The popular Cincinnati ice cream purveyor Graeter's [Deckard recommends] made a "Chunky Chunky Hippo" flavor over the summer — a toffee base with salted peanuts and caramel truffles — that sold out at the zoo every day it was available."
"A local T-shirt company, Cincy Shirts, screen-printed a small batch of tees with the words 'Feeling Hip,' along with a cartoon rendering of Fiona in February, and has since shipped 30,000 Fiona-branded products (including tees, stickers, magnets and now Christmas sweaters featuring Fiona in a Santa hat) all over the world."
Why it matters: "Overnight, Fiona became a symbol of resilience and positivity."
N.Y. Times Quote of the Day ... Chad Yelton, vice president for marketing at the Cincinnati Zoo: "I feel like an agent with a very famous client. I feel like I represent Beyoncé."