Axios AM
November 18, 2017
1 big thing: Selective outrage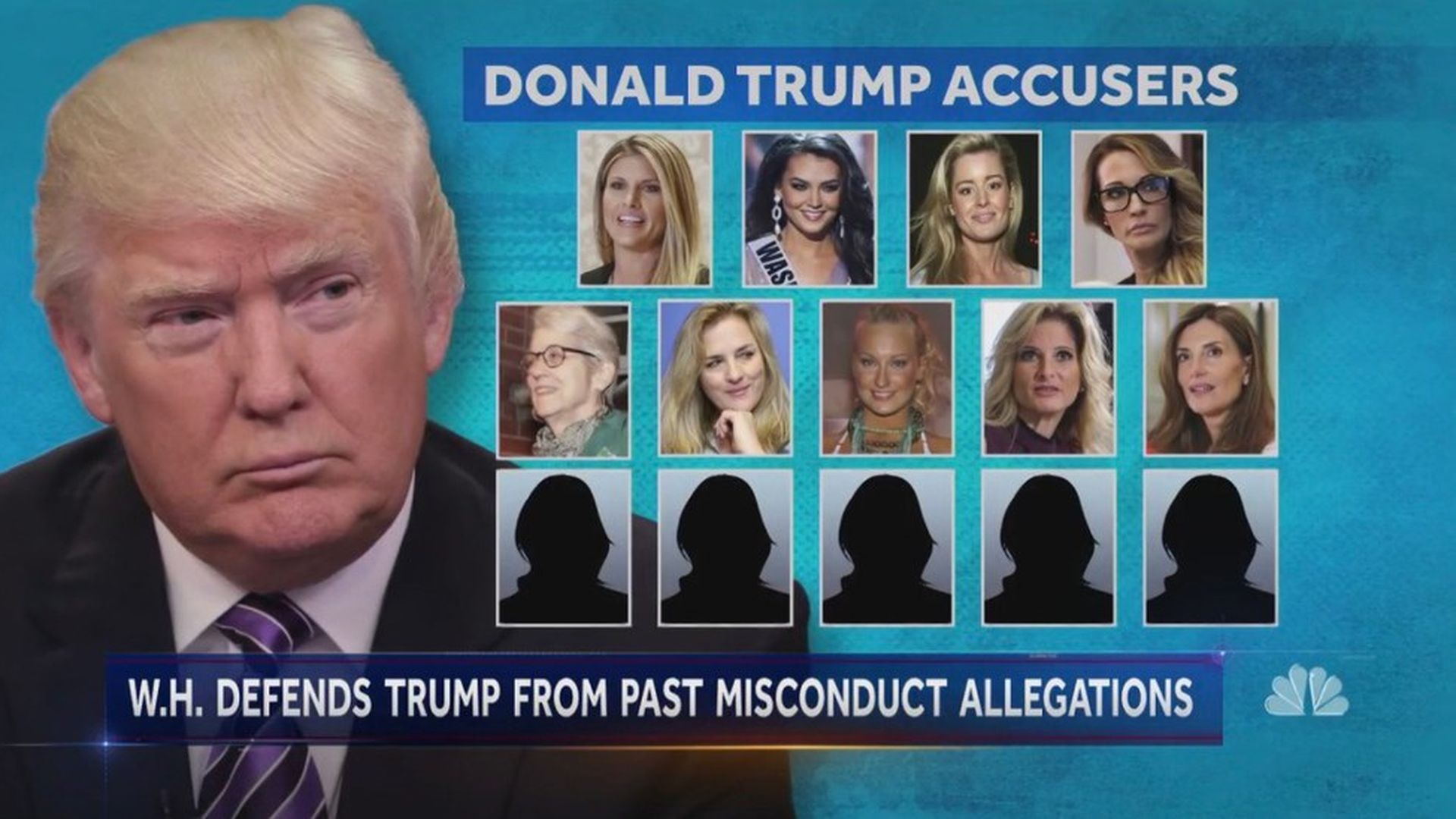 It was the lead story of the "CBS Evening News." ... On "NBC Nightly News," it was: 'DOUBLE STANDARD?" ... ABC's "World News Tonight" called it 'SELECTIVE OUTRAGE?"
President Trump's taunting of Senator Franken ("Al Frankenstein") for an accusation of sexual harassment, while maintaining a restrained response to the Roy Moore Revelations, is re-raising past questions about the president's own treatment of women.
"[A]s one prominent figure after another takes a dive, the question remains: Why not Trump?" AP asks:
"The charges leveled against him emerged in the supercharged thick of the 2016 campaign, when there was so much noise and chaos that they were just another episode for gobsmacked voters to try to absorb."
"[T]he president who rarely sits out a feeding frenzy is selectively aiming his Twitter guns at those under scrutiny. ... Trump has been largely mum as Washington Republicans try to figure out what to do about Moore."
Why it matters, from N.Y. Times' Peter Baker:
"[A]fter a wave of harassment claims against powerful men in entertainment, politics, the arts and the news media, the discussion has come full circle with President Trump criticizing the latest politician exposed for sexual misconduct even as he continues to deny any of the accusations against him."
The response ... At yesterday's White House briefing, Sarah Sanders said: "The American people, I think, spoke very loud and clear when they elected this President."
"I think in one case, specifically, Senator Franken has admitted wrongdoing, and the President hasn't. I think that's a very clear distinction."
2. "Russian backdoor overture"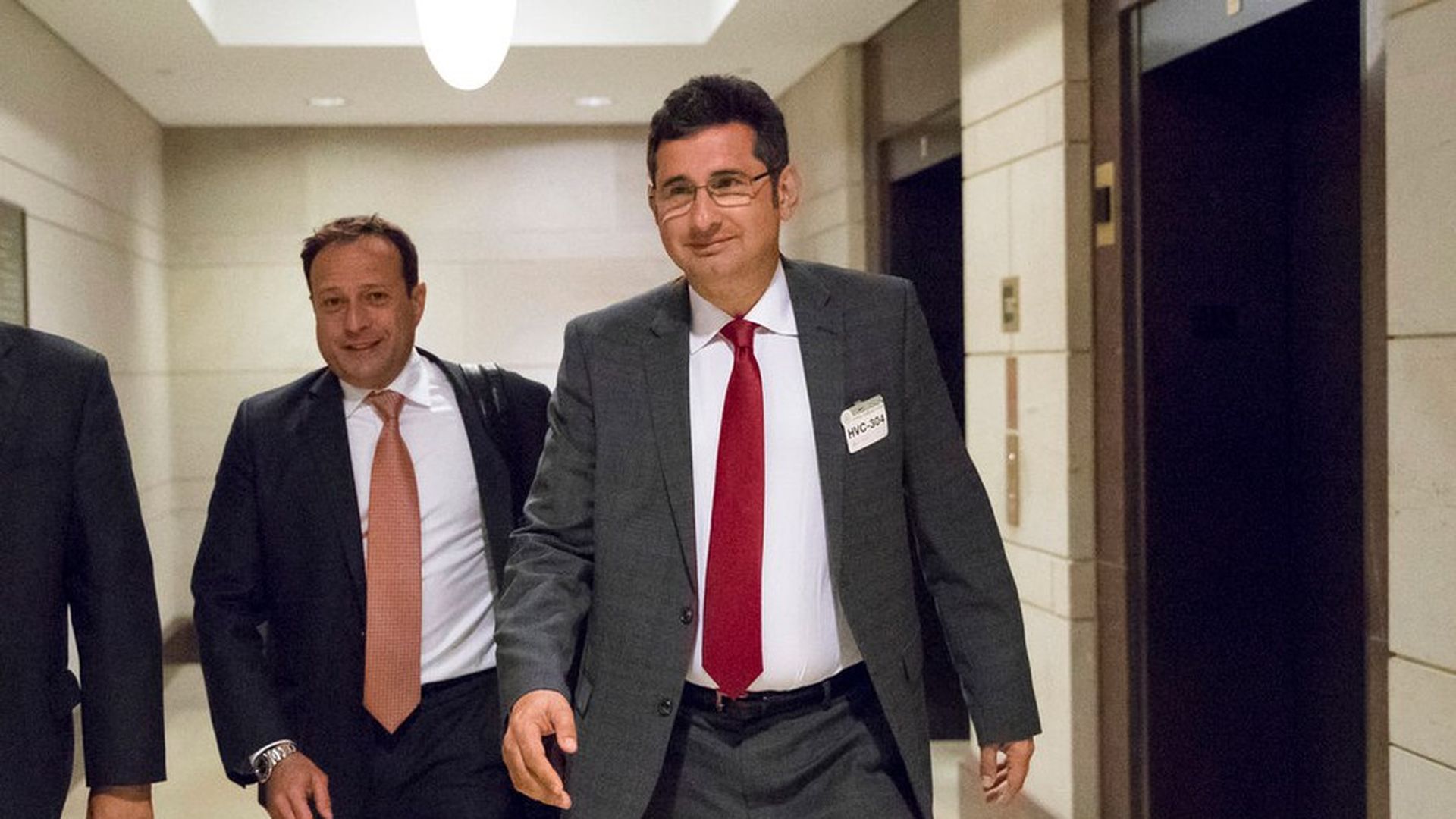 "A senior Russian official who claimed to be acting at the behest of ... Putin ... tried in May 2016 to arrange a meeting between Mr. Putin and Donald J. Trump," the N.Y. Times reports on A1:
"An advocate for Christian causes [Rick Clay] emailed campaign aides [Rick Dearborn] saying that Alexander Torshin, the deputy governor of the Russian central bank who has been linked both to Russia's security services and organized crime, had proposed a meeting between Mr. Putin and Mr. Trump."
"The subject line of the email, turned over to Senate investigators, read, 'Russian backdoor overture and dinner invite.'"
"Jared Kushner ... sent a message to top campaign officials rejecting it."
Be smart: These tiles in the mosaic are significant because they show that top Russians were hammering on the Trump campaign from numerous angles, looking for an opening. In any other campaign, this would have made aides even more cautious — even paranoid.
2016 intrigue laps into 2017 ... In June, "a Russian-American lobbyist and another businessman discussed over coffee in Moscow an extraordinary meeting they had attended 12 months earlier ... at Trump Tower with President Trump's son, his son-in-law and his then-campaign chairman," AP reports:
"The Moscow meeting in June, which has not been previously disclosed, is now under scrutiny by investigators who want to know why the two men met in the first place and whether there was some effort to get their stories straight about the Trump Tower meeting just weeks before it would become public."
"Congressional investigators have questioned both men — lobbyist Rinat Akhmetshin and Ike Kaveladze, a business associate of a Moscow-based developer and former Trump business partner — and obtained their text" messages.
"Akhmetshin told congressional investigators that he asked for the Moscow meeting with Kaveladze to argue that they should go public with the details of the Trump Tower meeting before they were caught up in a media maelstrom."
P.S. "An attorney for ... Kushner [Abbe Lowell] said certain documents requested by a Senate committee ... weren't relevant to its initial request, disputing the panel's suggestion that his client hadn't wholly fulfilled its demand," per the Wall Street Journal.
3. Valley zeitgeist: Unicorn culture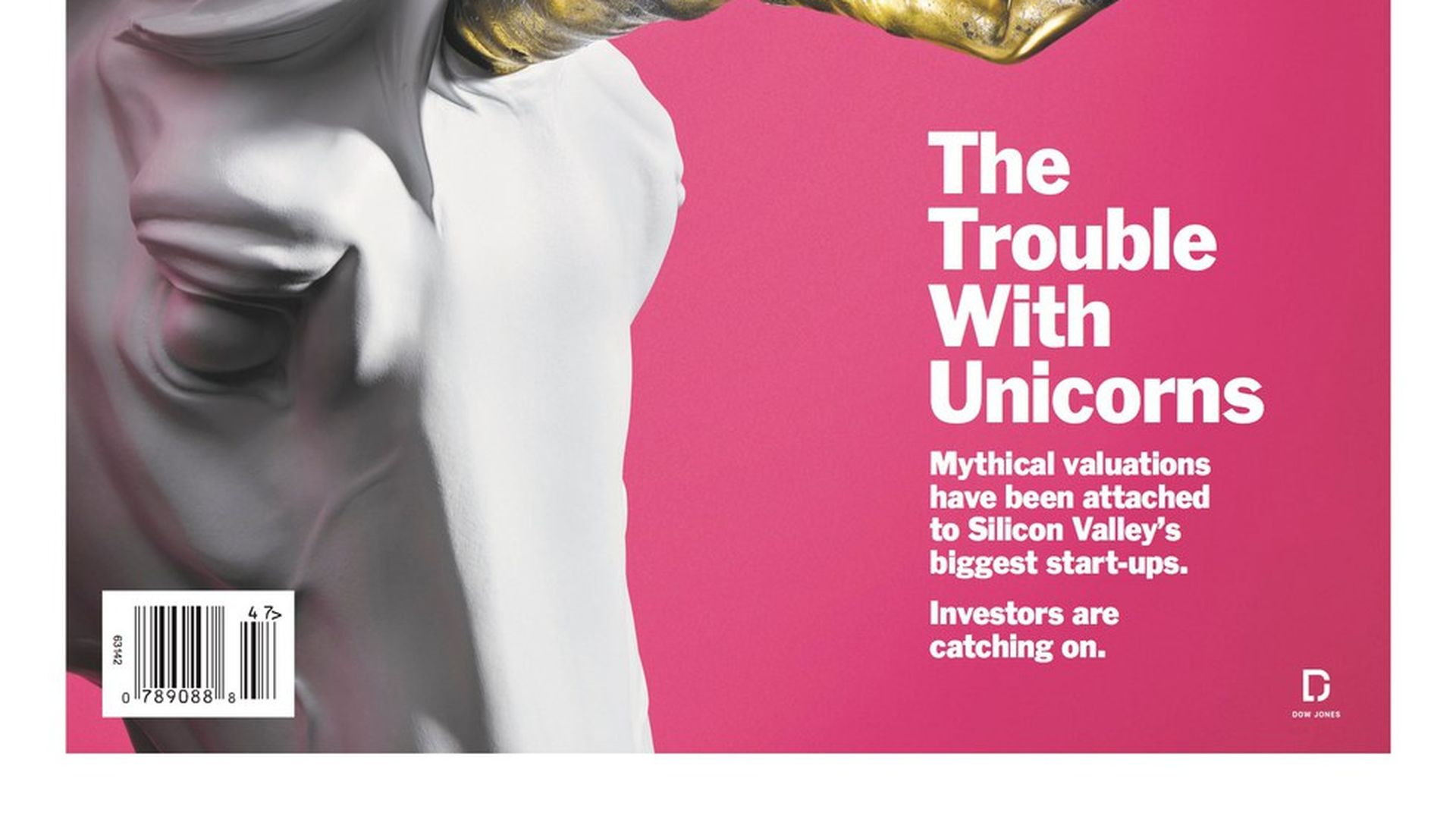 "When a venture capitalist coined the concept 'unicorn club' in 2013, it referred to software start-ups valued at $1 billion or more — just 39 at that time. ... Today, Dow Jones VentureSource tracks 170 unicorns," Barron's writes in its cover story:
"[T]he unicorns have preferred to raise funds behind closed doors. Just 32 have gone through with initial public offerings ... Large companies like Uber Technologies, Dropbox, Lyft, Spotify, and Airbnb have so far spurned the public market.
"As the private companies become household names, they face questions about their workplace cultures, business models — and valuations.
Why it matters: "The unicorn experience is teaching us an unexpected lesson: The public markets remain the best place to achieve long-term corporate success."
Positive impact of scrutiny and disclosure: "For some unicorns, public disclosures leading up to the IPO have revealed underlying business issues — problems that had been hidden away."
Bonus: Thought for the day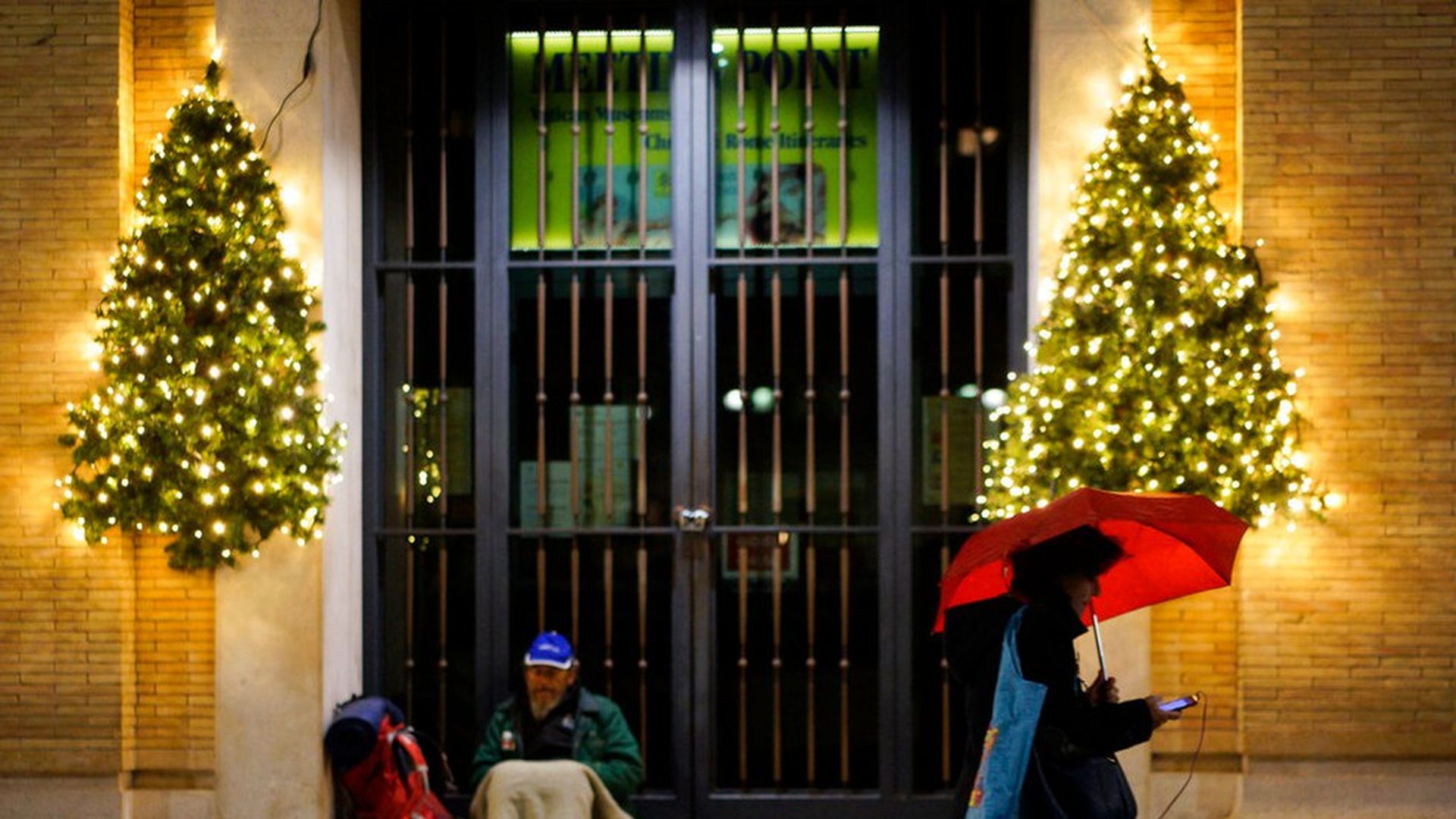 AP moved this striking picture in advance of tomorrow's first World Day of the Poor, which Pope Francis declared (you can declare days when you're Pope) in the spirit of his namesake, St. Francis of Assisi.
His Holiness will offer a lunch of gnocchi, veal and tiramisu in Paul VI hall to 1,500 poor people — homeless, migrants, unemployed. The day begins with a Mass for 4,000 in St. Peter's Basilica.
The photo, taken Thursday in Rome, shows a woman looking at her phone as she walks past a homeless man who's sitting in a doorway close to the Vatican.
It made me think: What are we missing while we're on our phones?
4. Axios World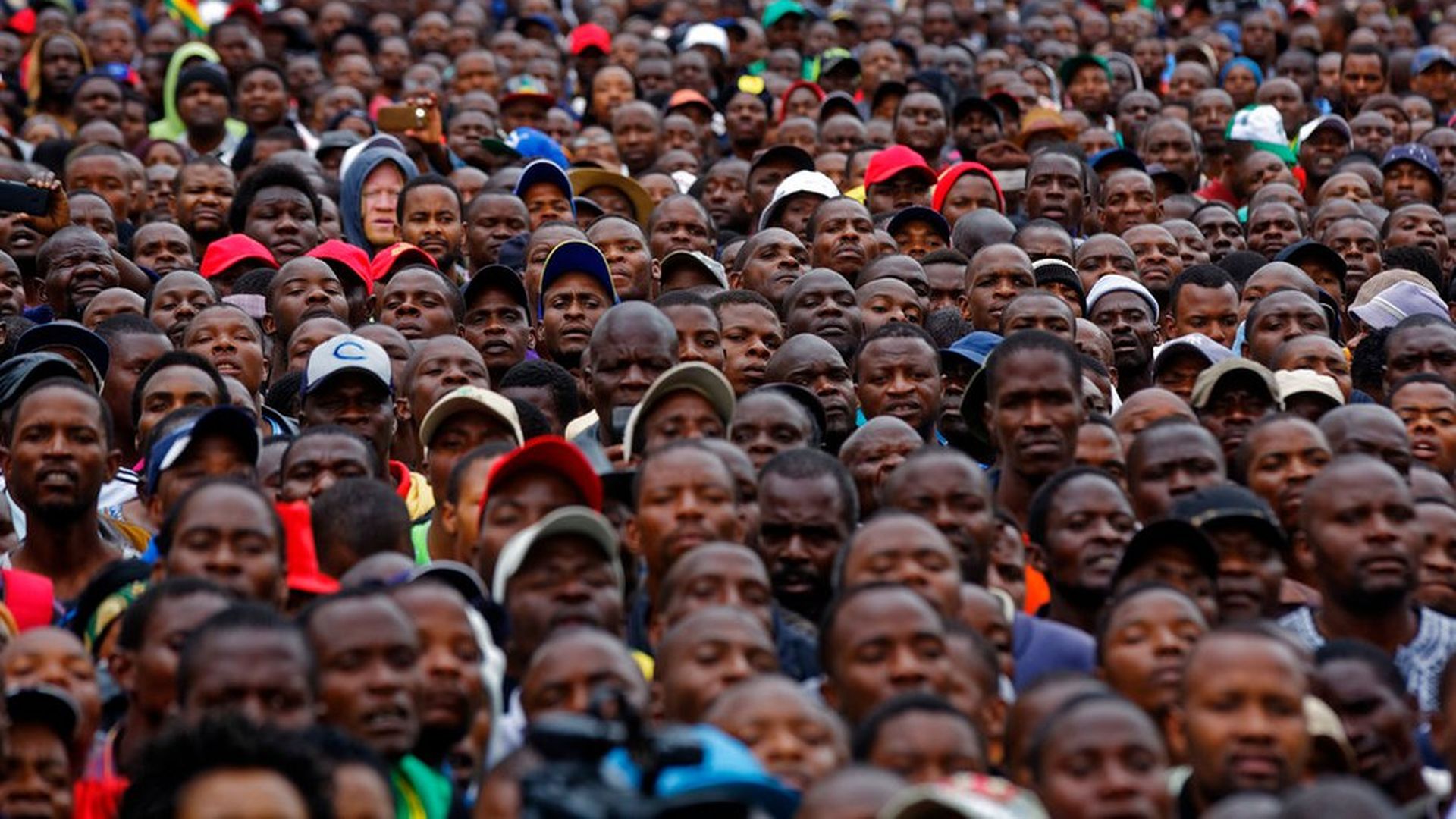 "Africa's postcolonial 'Big Man' era may be ending: Zimbabwe leader's fall holds warnings for other autocrats," the L.A. Times' Ann Simmons and Laura King report on the front page:
What happened: "The collapse of Africa's colonial order set in motion the almost Shakespearean trajectory of Zimbabwe's Robert Mugabe: from fiery liberation hero to avaricious dictator to seeming victim, in frail old age, of his own misrule."
Why it matters: "For other African leaders who wield Mugabe's longtime brand of power, marked by ruthless campaigns against domestic enemies and scornful dismissal of scolding by successive U.S. administrations, the Zimbabwean president's fall is a cautionary tale."
The problem: "The Human Rights Foundation, a nonprofit that tracks closed societies, says countries in Africa that it considers democratic — 14 in all — are outnumbered by 19 full dictatorships and another 19 it calls 'competitive authoritarian regimes,' in which autocrats allow elections to be held while engaging in serious anti-democratic abuses."
A sign of hope: "J. Peter Pham of the Atlantic Council's Africa Center said the way in which the move against Mugabe had been orchestrated pointed to the 'slow spread of constitutional order and the norms of legality' in Africa."
5. Worthy of your time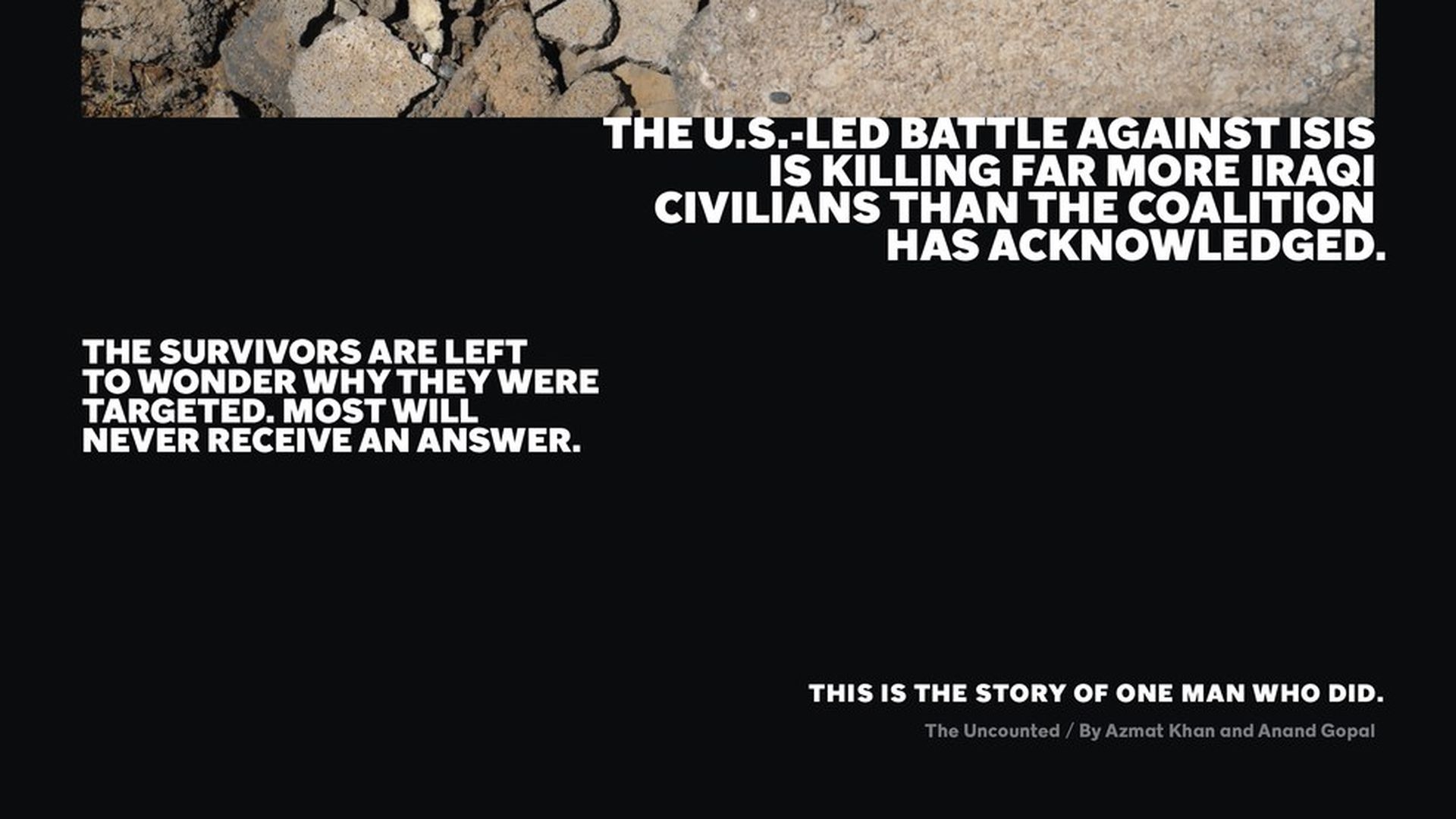 Cover story of tomorrow's N.Y. Times Magazine, "The Uncounted: An on-the-ground investigation reveals that the U.S.-led battle against ISIS [in Iraq and Syria] — hailed as the most precise air campaign in history — is killing far more Iraqi civilians than the coalition has acknowledged."
The backdrop: "American military planners go to great lengths to distinguish today's precision strikes from the air raids of earlier wars, which were carried out with little or no regard for civilian casualties. They describe a target-selection process grounded in meticulously gathered intelligence, technological wizardry, carefully designed bureaucratic hurdles and extraordinary restraint."
The findings: "Our own reporting, conducted over 18 months, shows that the air war has been significantly less precise than the coalition claims. Between April 2016 and June 2017, we visited the sites of nearly 150 airstrikes across northern Iraq, not long after ISIS was evicted from them."
How they did it: "We toured the wreckage; we interviewed hundreds of witnesses, survivors, family members, intelligence informants and local officials; we photographed bomb fragments, scoured local news sources, identified ISIS targets in the vicinity and mapped the destruction through satellite imagery."
The authors: "Azmat Khan is an investigative journalist and a Future of War fellow at New America and Arizona State University. ... [S]he teamed up with Anand Gopal, an assistant research professor at Arizona State and the author of 'No Good Men Among the Living.'"
6. 1 dad thing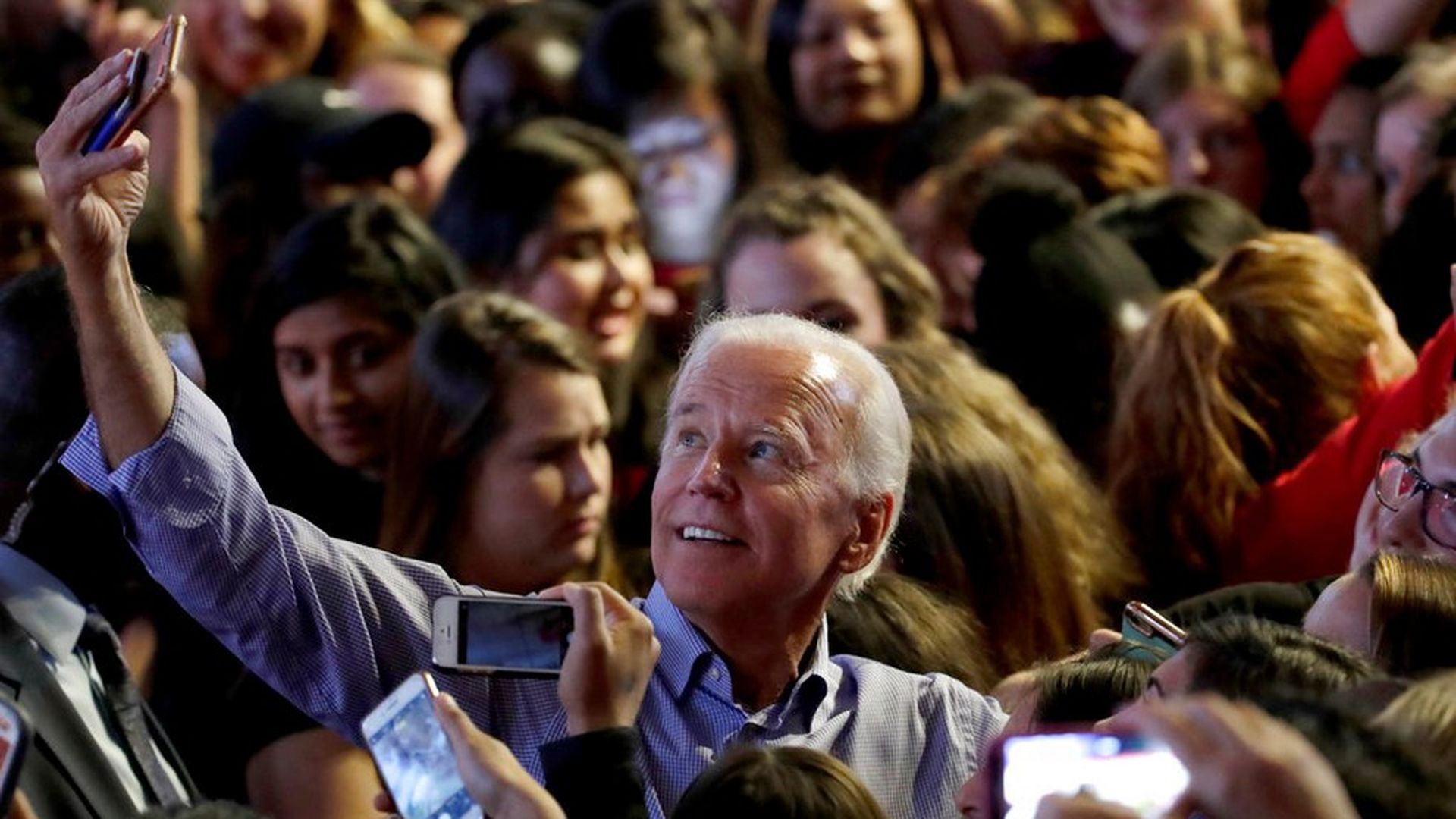 "How cancer shaped Joe Biden's most important decisions" ... Tom Brokaw, senior correspondent for NBC News, reviews Joe Biden's new book, "Promise Me, Dad: A Year of Hope, Hardship, and Purpose" (Flatiron, 260 pp.), on the cover of tomorrow's WashPost Outlook section:
As a cancer patient, I am deeply gratified that Biden wants to stay actively involved in the "moonshot," a monumental undertaking to develop a massive, coordinated effort to accelerate the many breakthrough developments in cancer treatment.
His new role is an extension of a conversation he had with Beau in the early stages of his son's illness. When the gravity of his situation was becoming clear, Beau called his dad to his side and said: "You've got to promise me, Dad, that no matter what happens, you're going to be all right. Give me your word, Dad. You're going to be all right."