Axios AM
March 26, 2018
☕️ Good Monday morning! Situational awareness: "Business economists are [optimistic] that tax cuts and increased government spending will accelerate economic growth over the next two years." (AP)
Debuting tomorrow ... A new twice-weekly Axios newsletter, Codebook: Joe Uchill decodes the latest in cybersecurity, including policy and defense news. 1-click signup here.
1 big thing ... Exclusive poll: Facebook favorability
An exclusive poll for Axios by SurveyMonkey found that Facebook's favorability has plunged in the last five months, falling twice as far as the other tech giants.
The Axios/SurveyMonkey poll compared views in October with last week (2,878 adults in the U.S.; error estimate: 2.5 points).
Facebook's net favorability (favorable minus unfavorable) fell 28 points, compared with 13 for Amazon, 12 for Google, 10 for Apple and 7 for Twitter. Tesla, Uber and Lyft ticked up, bucking the trend.
Facebooks' raw favorability rating was 48% last week, down from 61% in October.
Google's latest raw favorability was 78%, Amazon's was 75%, Apple's was 61% and Twitter's was 31%.
SurveyMonkey points out: "In October, Facebook had more positive than negative ratings by about 2-1; now it's ... 48% favorable, 43% unfavorable."
Key stat: The negative turn for Facebook is particularly large among Democrats and Democratic-leaning independents, with favorable ratings falling 16 points, from 67% to 51%. SurveyMonkey found more modest fall-offs among Republicans and GOP-leaners (10 points, from 55% to 45%) and pure independents (8 points).
But, but, but: The mistrust is focused on the companies, not on technology. The vast majority of those polled (72%) still say tech has a positive effect on society.
Thought bubble from Axios chief technology correspondent Ina Fried: The poll shows a huge drop for Facebook (and Twitter and Google). But remember these are free services. People talk a lot about leaving, but I suspect most want what these companies are offering. 
We'll be watching to see if these drops in favorability mean fewer users (like if #deletefacebook gains traction).
Be smart: If Facebook were a political candidate, this kind of swing in public opinion would provoke a swift, massive response. For Facebook, that process has just begun.
Go deeper ... Axios Managing Editor Kim Hart outlined "turning-point-scenarios" that played out across the technology industry last week.
2. Facebook's new tangle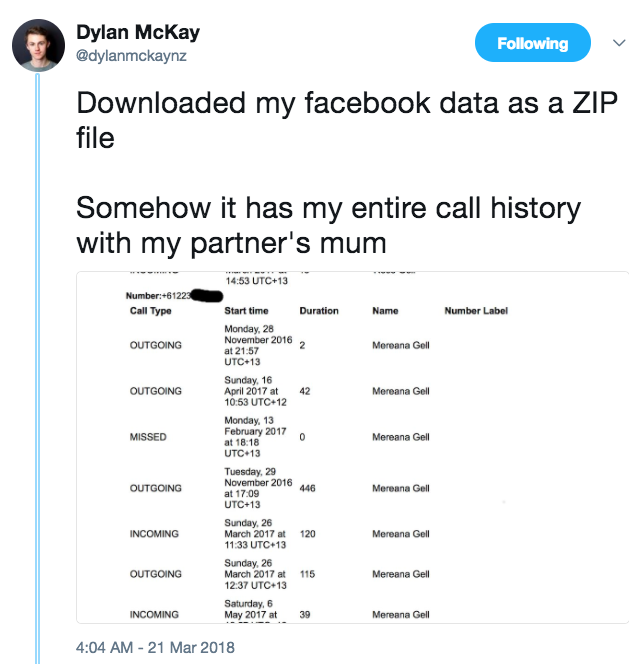 After a week of brutal publicity about Facebook data-harvesting by outsiders, including Cambridge Analytica, a new nightmare began for Mark Zuckerberg's company over the weekend:
The headline, from Ars Technica, a tech site owned by Condé Nast: "Facebook scraped call, text message data for years from Android phones."
Wait! What? "Facebook uses phone-contact data as part of its friend recommendation algorithm. ... If you granted permission to read contacts during Facebook's installation on Android a few versions ago ... that permission also granted Facebook access to call and message logs by default."
Facebook responded: "People have to expressly agree to use this feature."
Be smart: It's clear from the online outrage that many people didn't realize what they were agreeing to.
3. Trump's "Army of One"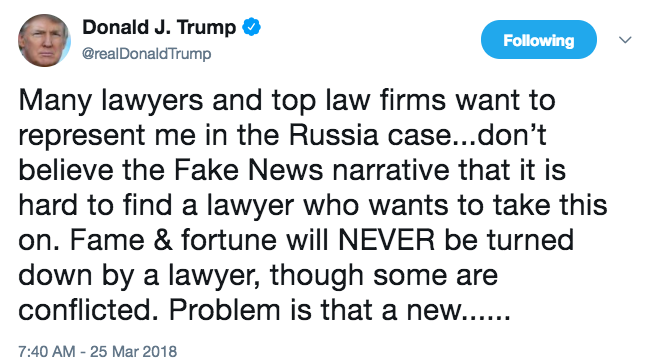 President Trump's "personal legal team has shrunk to essentially just one member [Jay Sekulow], and he is struggling to find any top lawyers willing to represent him," the N.Y. Times' Michael Schmidt and Maggie Haberman report:
"Working for a president is usually seen as a dream job. But leading white-collar lawyers in Washington and New York have repeatedly spurned overtures to take over the defense of Mr. Trump."
"The president lost two lawyers in just the past four days."
"Joseph diGenova ... left the team [yesterday]. He had been hired last Monday, three days before the head of the president's personal legal team, John Dowd, quit after determining that the president was not listening to his advice."
Why it matters: "Trump is facing one of the most significant decisions related to [Mueller]: whether to sit for an interview."
P.S. The Daily Beast's Betsy Woodruff notes: "Half a dozen attorneys affiliated with the conservative American Center for Law and Justice are helping Jay Sekulow handle Trump's legal matters, including the Russia probe."
N.Y. Times Quote of the Day ... Roger Cossack, a longtime legal analyst, on Trump's struggles to find and keep lawyers:
"He is looking for the guy who can say, 'I know how to handle Mueller. I know you think he is bad, and we'll take care of it.' Problem is, you can't find that lawyer, because no one will be able to do that."
Bonus: Spotted
Axios AM's Wilmington, Del., correspondent emails: "On my way to the office [Saturday], I was going by the main public square and saw a rally. Guess who was up on stage? None other than Uncle Joe [Biden]. Reminding everyone he has taken on the NRA and won. See '90s crime bill."
"On my way home, I saw him outside a local dry cleaner talking with the owner. As people walked by, he took pictures with them and kissed babies."
4. Michael Beschloss: The long view
This past week has certainly seemed like one major story per hour.  But before we get carried away, let's remember one of the gold standards for a time when monumental stories occurred almost simultaneously. Within three days in late January 1973, Richard Nixon was sworn in for a second term, Lyndon Johnson died, the Supreme Court handed down Roe v. Wade and the U.S. agreed to a Vietnam peace accord. With no hindsight, it's impossible for us to know yet what was the most important thing that happened this past week in March 2018. But with 20/20 hindsight, historians of the future will be able to show us what it may have been — and, if history is any guide, this may turn out to be something that we are not yet even aware of today.
—
Historian Michael Beschloss
, replying to an email from Axios AM
5. "Most talked about hush agreement in history"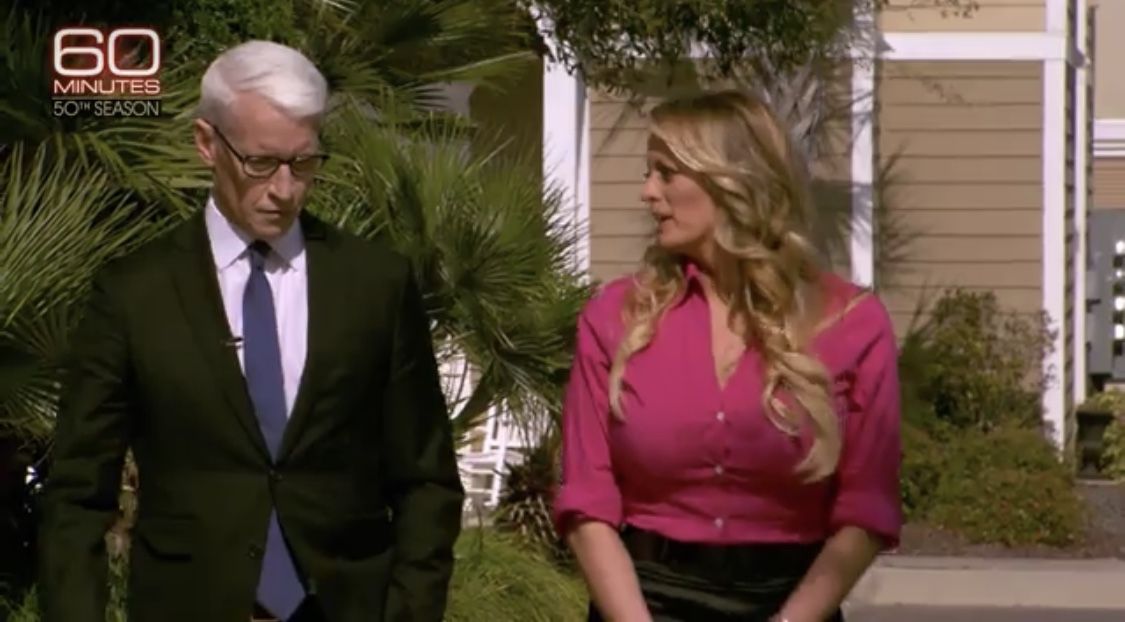 The N.Y. Times' Dan Barry tweeted yesterday, in the hours before "60 Minutes":
"The nation once gathered to listen to FDR's fireside chats, or to watch events like the moon landing. Tonight it gathers to hear a porn actress recall her alleged tryst with the future President, and the payment his lawyer made to keep her quiet. Making America Great Again."
Viewers had to wait an extra 35 minutes because of the Duke-Kansas overtime, but here's what Stormy Daniels had to say when "60 Minutes" came on:
"It started off all about him just talking about himself. ... And so I was like, 'Does this normally work for you?'"
"I remember arriving, and he was watching Shark Week. He made me sit and watch an entire documentary about shark attacks."
"I was in a parking lot, going to a fitness class with my infant daughter. ... And a guy walked up on me and said to me, 'Leave Trump alone. Forget the story.' And then he leaned around and looked at my daughter and said, 'That's a beautiful little girl. It'd be a shame if something happened to her mom.' And then he was gone."
6. Big change in GOP govs' rhetoric on education
"A Republican turnabout on school spending," per WashPost's Michael Scherer:
A new rhetorical approach by GOP governors "represents a major turnabout for a generation of conservative leaders who came into office promising to get better results with less taxpayer money for public schools."
"The backlash that boiled over into a teacher walkout in West Virginia is playing out in several states, as teachers and the public demand more money after years of tight budgets and a Republican focus on tax cuts."
Why it matters: "[I]t is a shift that could have big consequences for the national debate over education, as Republicans in Washington have begun to embrace more populist rhetoric that is sympathetic to the plight of public employees."
7. Article of the day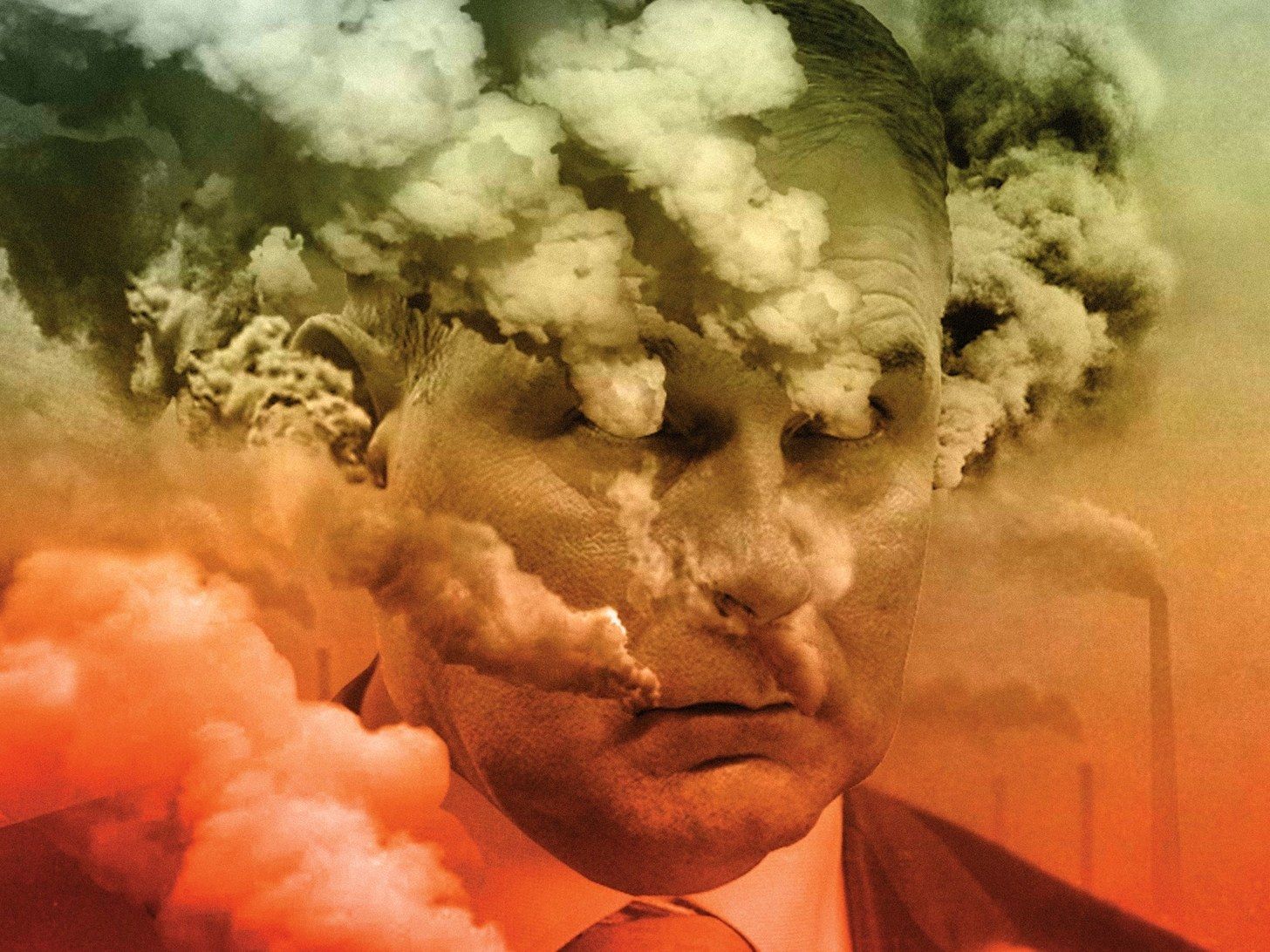 In the new New Yorker ... "Scott Pruitt's Dirty Politics: How the Environmental Protection Agency became the fossil-fuel industry's best friend," by Margaret Talbot:
"It's an open secret in Washington that Pruitt would like to become Attorney General if President Trump fires Jeff Sessions, and at the E.P.A. he often sounds like he's trying out for that post, repeating a set of talking points, honed in conservative legal circles, about the dangers of 'federal overreach.'"
Why the EPA matters: "Rivers no longer catch fire, as the Cuyahoga, in Ohio, did repeatedly in the fifties and sixties; the skies over Los Angeles are no longer choked with brown smog; acid rain is no longer the threat it was to rivers, lakes, and wildlife; gasoline for cars is no longer made with lead, which damages children's brain development. This progress was achieved, in no small part, because of the discretion that the E.P.A. has used to interpret laws as new ecological challenges, and new scientific understandings, arise. Every year, advancements in toxicology, technology, and epidemiology suggest new remedies."
8. Inside Exxon's climate-change strategy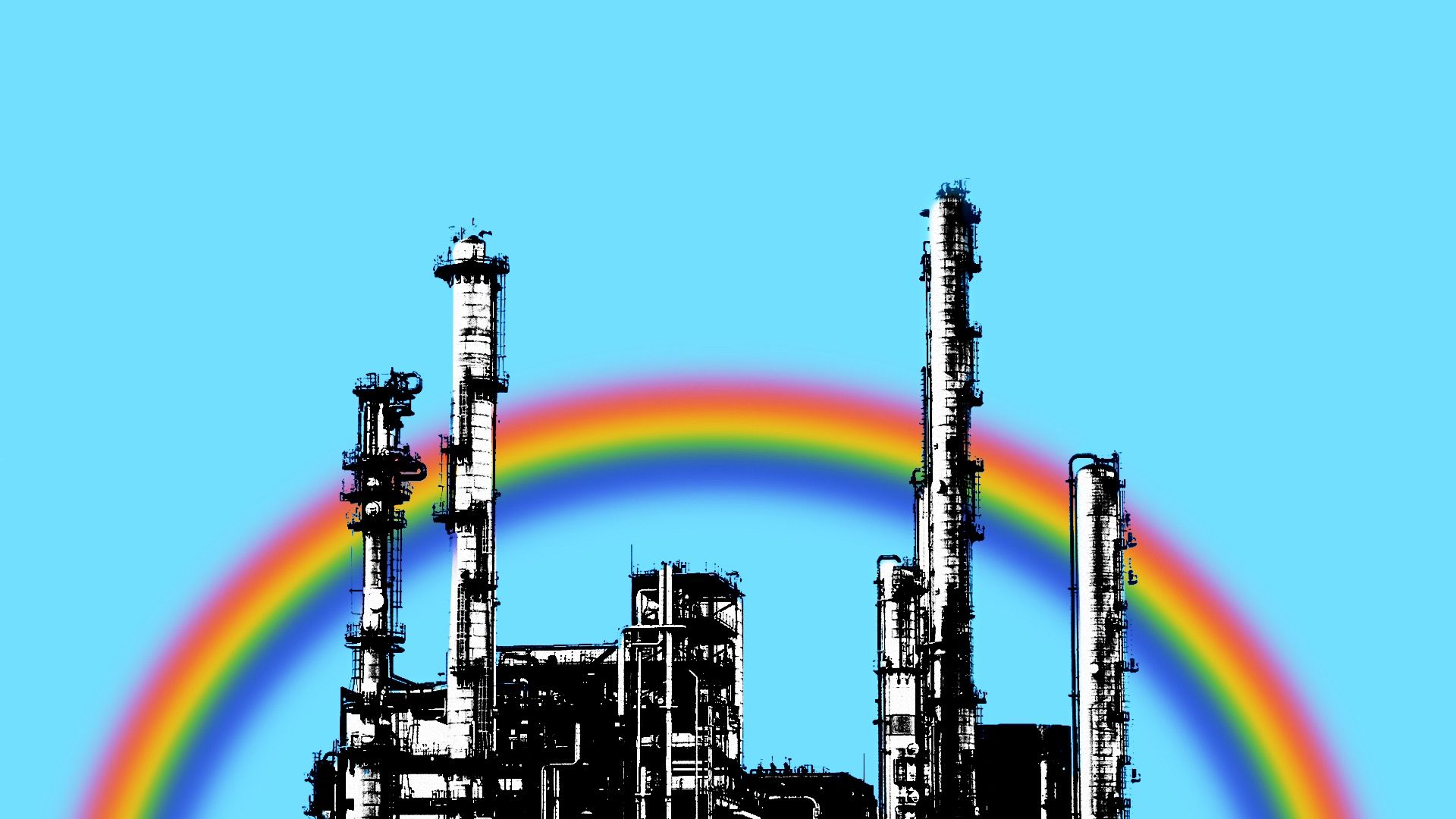 ExxonMobil is betting on two costly technologies — carbon capture and biofuels — and overly optimistic data to drive its climate-change strategy, Axios' Amy Harder writes in her weekly "Harder Line" energy column:
Why it matters: As the world's largest publicly traded oil company, Exxon is the face of America's fight over climate change and fossil fuels. While other oil majors like Shell and BP are branching out to wind and solar, and investing in electrification technologies, Exxon has made its existing natural gas and liquid fuels business the focus of its climate strategy.
Exxon held a first-ever dedicated session on climate change with analysts earlier this month during an annual meeting, a discussion that received little outside coverage. An Exxon spokesman, when reached for comment, referred to that session.
9. Early warning: New refugee crisis for Europe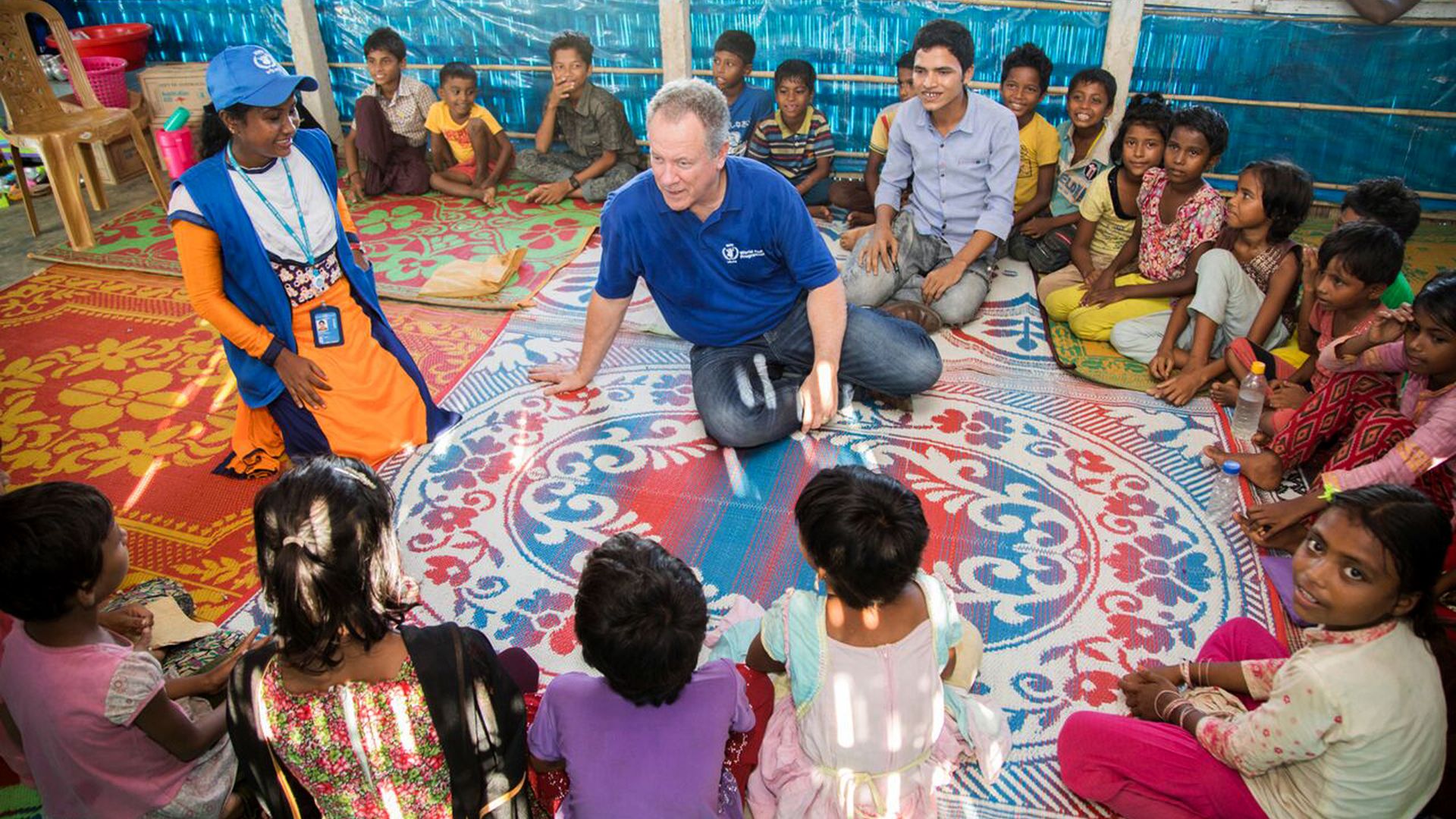 "The head of the United Nations food agency warned [today] that the relocation of Islamic State group members from the Middle East to Africa could trigger a massive new European migrant crisis," AP reports:
"David Beasley, executive director of the World Food Program, said many of the militants who fled Syria amid the collapse of the Islamic State group's self-described caliphate had ended up in the greater Sahel region, a belt of semi-arid land spanning east-west across Africa."
Why it matters: "He said he has warned European leaders that they could face a far larger migrant crisis from the Sahel than the Syrian conflict generated if they do not help provide the region with food and stability."
10. 🏀 1 fun thing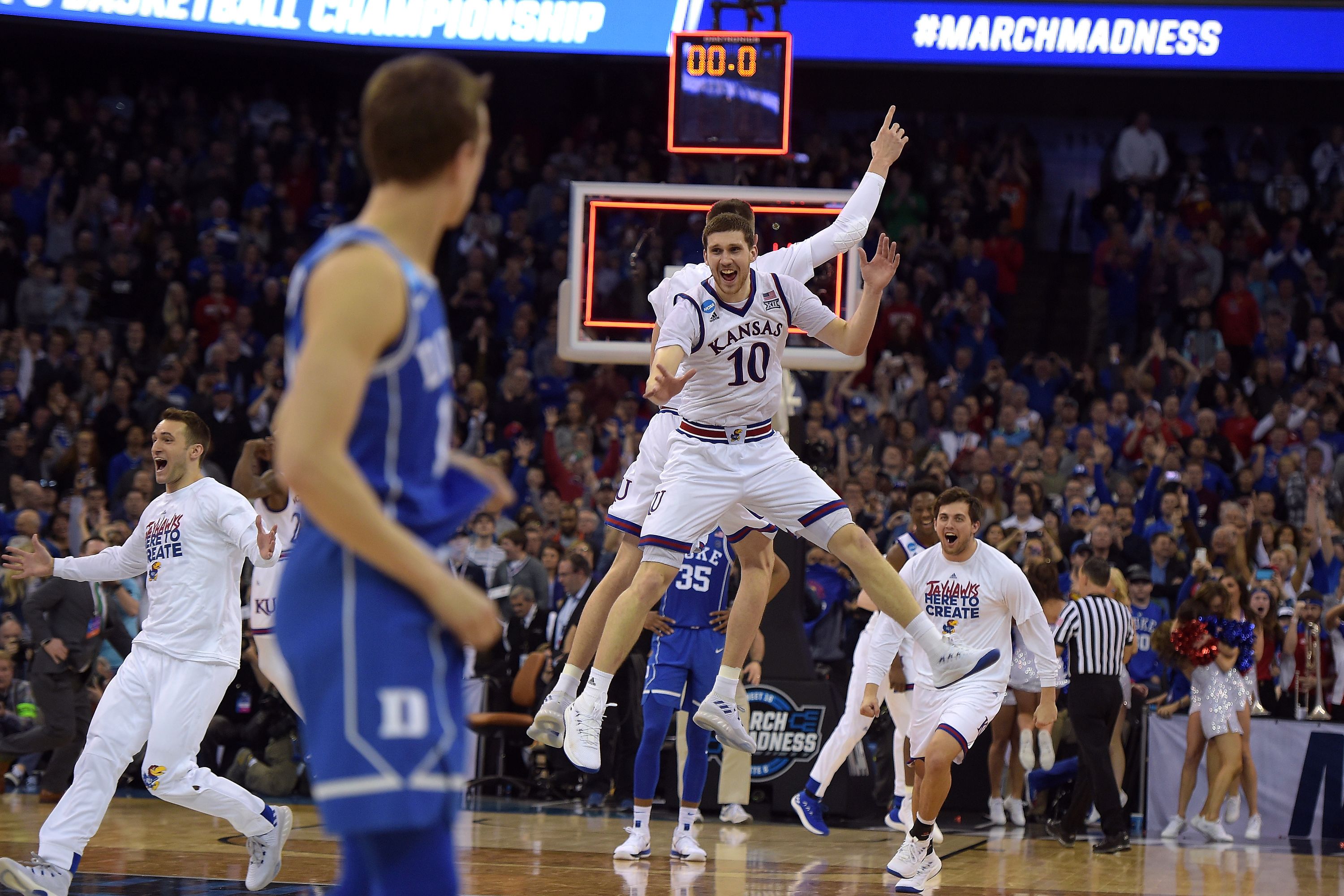 The men's college basketball Final Four is set, and "while there may not be a clear favorite, it's pretty easy to tell who the underdog is," per CBS Sports:
"No. 11 Loyola-Chicago shocked the world by getting to the Final Four, and they'll be underdogs yet again when they take on No. 3 Michigan on Saturday" in San Antonio, with a 6:09 p.m. tipoff.
"[I]n the other game, Villanova is favored over Kansas in a battle of No. 1 seeds.
Flashback, from AP: "Villanova was the No. 2 overall seed behind Virginia on Selection Sunday ... followed by Kansas at third. Michigan was No. 11 and Loyola-Chicago was No. 46."
Bracketology: "ESPN said none of the 17.3 million entrees had the Elite Eight teams correct in its Tournament Challenge picks contest. But 550 people correctly had the Final Four teams."
"Villanova was the most popular pick to get there, winning the East Region on 58.4 percent of the submitted brackets."
👏 Thanks for reading! See you all day on Axios.com ...