Axios AM
February 02, 2020
🏈 Good Sunday morning. A delightful WashPost article points out that today is both Super Bowl Sunday and Groundhog Day. (Spoiler: Punxsutawney Phil sees early spring.)
And today's date is a rare eight-digit palindrome (reads same, forward and backward), 02/02/2020 — the only one of its kind this century:
Aziz Inan, a University of Portland (Ore.) professor who has a website chronicling 500 years' worth of palindromes, tells the Post about today's rare configuration — where both MM/DD/YEAR and DD/MM/YEAR are palindromes.
"The previous eight-digit palindrome like this was 11/11/1111, 909 years ago. We'll only have to wait another 101 years for 12/12/2121."
👀 P.S. Today is "the 33rd day of the year, which is followed by 333 more days."
1 big thing: 5 demographic trends disrupting 2020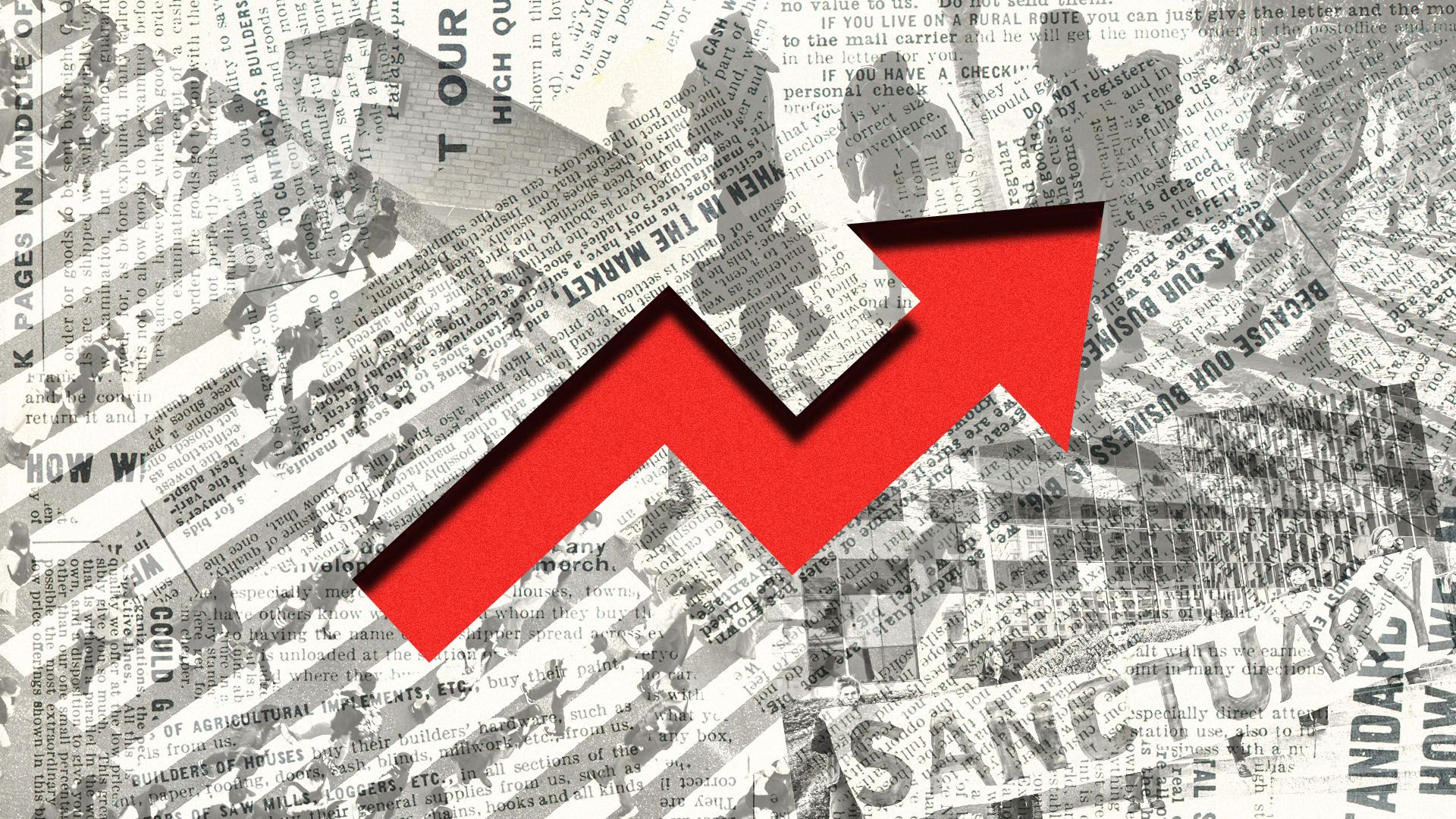 Here are five of the biggest demographic trends shaping politics, narrated by Axios reporter Stef Kight as part of our "What Matters 2020" series:
1. Liberal youth revolution:
Millennial and Gen Z Americans are sticking with the Democratic Party as they move through adulthood. Young voters who turned 18 in the '70s and '80s voted Republican more often than the national average, Pew Research Center found. Since then, the youngest voters have voted far more Democratic.
Who to watch: Sen. Bernie Sanders, 78, is the leading youth vote candidate. He's spent more than half his Facebook ad money targeting 15-to-24-year-olds.
Michael Bloomberg, 77, is spending more Facebook ad money on that youngest group than any other candidate.
2. Seniors' growing vote power:
The share of the electorate from older, more conservative generations is growing as the massive baby boomer generation ages and life expectancy rises.
Retirement-age Americans outvote young people. They're also more likely to have expendable income to invest in political candidates and parties.
Who to watch: President Trump and Elizabeth Warren get more campaign donations from retirees than other candidates, according to an Axios analysis of FEC data. Several polls show Biden's strength is with older voters.
3. Shrinking white America:
2020 will be the first time Hispanic voters make up the electorate's largest minority group.
4. Great rural exodus:
The world is urbanizing, bringing housing, health care, transportation and energy concerns. Meanwhile, rural America is in the middle of a downward spiral.
As the overall population grows, the percentage of Americans living in urban areas has risen faster, translating to 46 million more people in urban areas since 2000.
States with the highest population density tend to be Democratic and coastal. New Jersey, Rhode Island, Massachusetts, Connecticut and Maryland have the highest population densities, according to World Population Review.
5. Waning religion:
Around a quarter of Americans are now unaffiliated with religion as the white Christian population — which is largely Republican — declines, according to Pew Research.
In 2018, 41% of the population identified as white and Christian, down from 54% in 2008, according to the Public Religion Research Institute (PRRI). White evangelicals in particular fell from 21% of the population to 15% in the same time period.
While their power is fading, white evangelicals remain highly active voters, and committed to Trump.
Go deeper: Previous installments of "What Matters 2020."
2. Font fiasco tanks climactic Iowa poll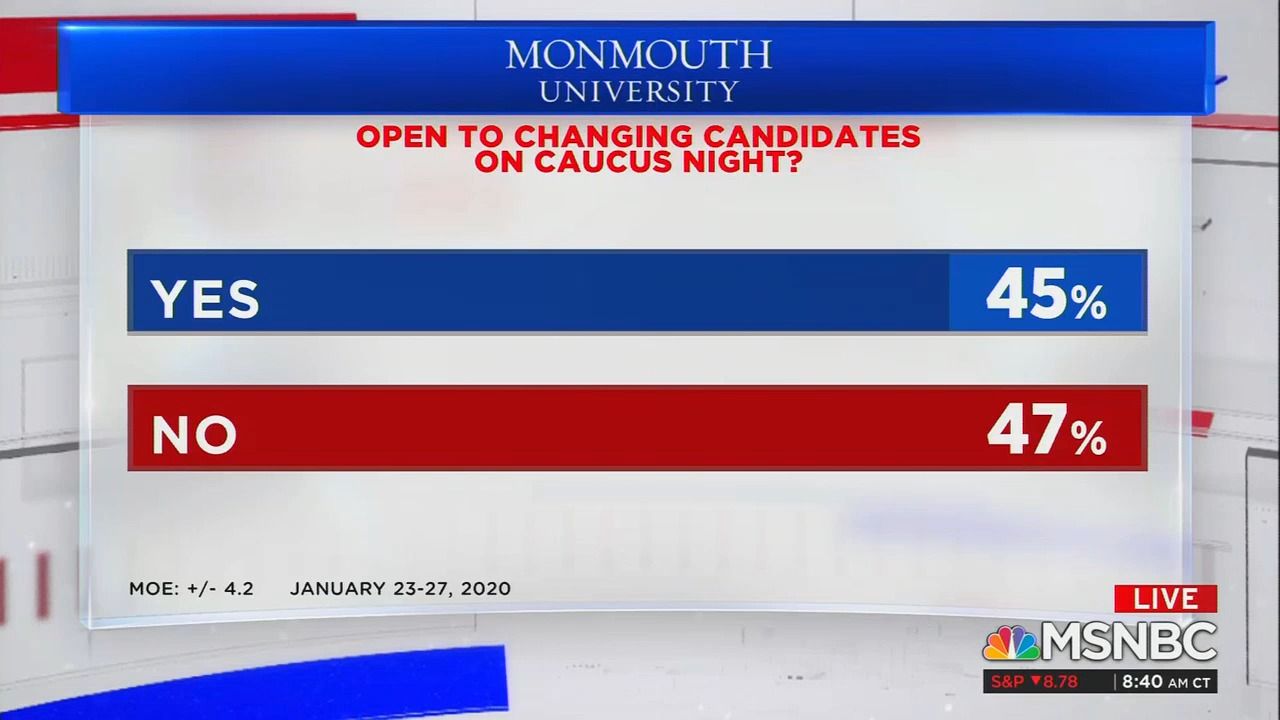 In a Saturday night stunner, The Des Moines Register and CNN scrapped the final Iowa Poll before tomorrow's caucuses because of fears it was tainted.
Why it matters: This is the gold-standard poll, published by The Register for 76 years, that gives talking heads their cud to chew for the final 48 hours.
How it happened: One respondent told the Pete Buttigieg campaign that the former mayor's name wasn't one of the choices he was offered.
The campaign alerted CNN and other polling partners, an investigation was conducted and the results were spiked.
CNN said: "A respondent raised an issue with the way their interview was conducted, which could have compromised the results of the poll. We were unable to ascertain what happened during this respondent's interview, and cannot determine if this was a single isolated incident."
A CNN source told me the amazing backstory: An interviewer at the poll's call center increased the font size of the questionnaire on their screen so much that the bottom choice (which rotated between calls) wasn't visible.
3. Tweet of the week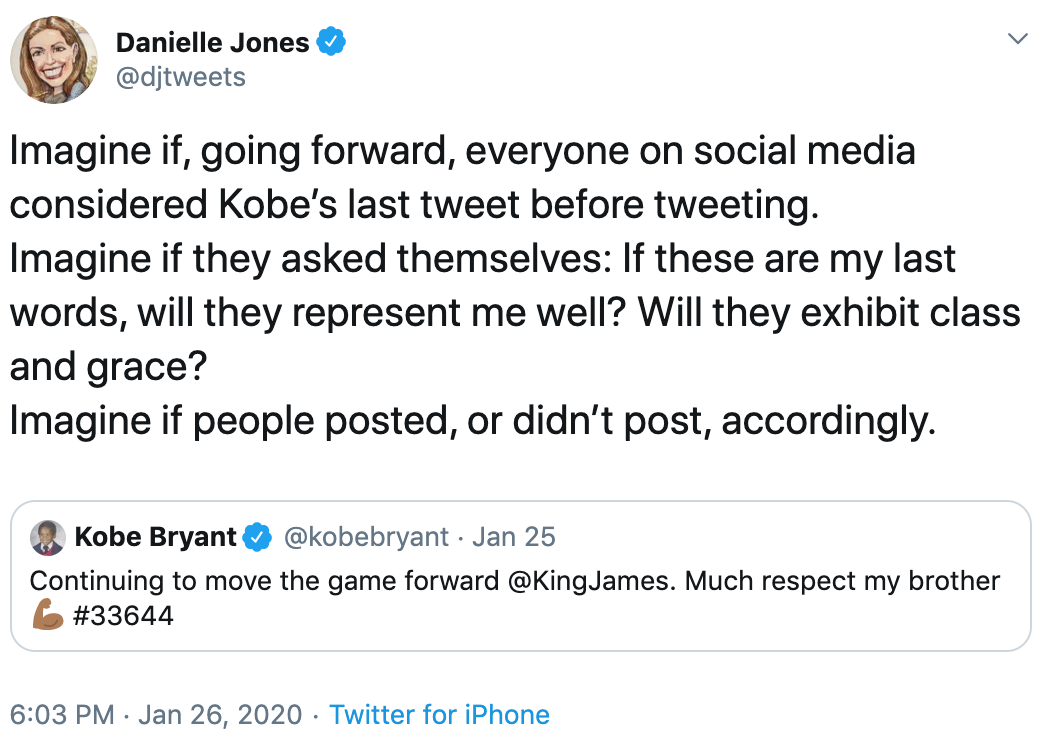 4. Iowa sizzle reel
Ahead of tomorrow night's (!) caucuses, glimpses from yesterday's action in ...
Iowa City ...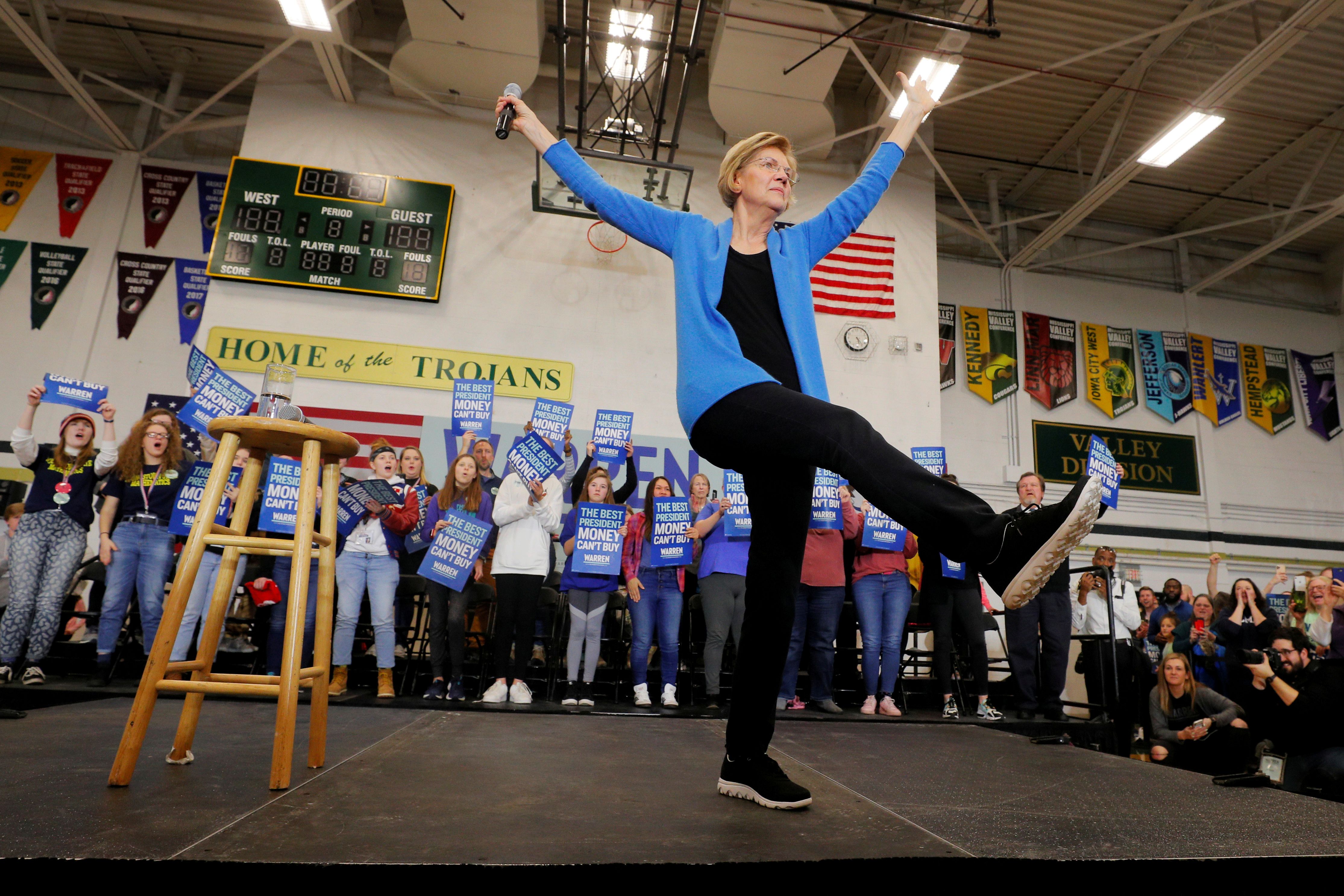 Bettendorf ...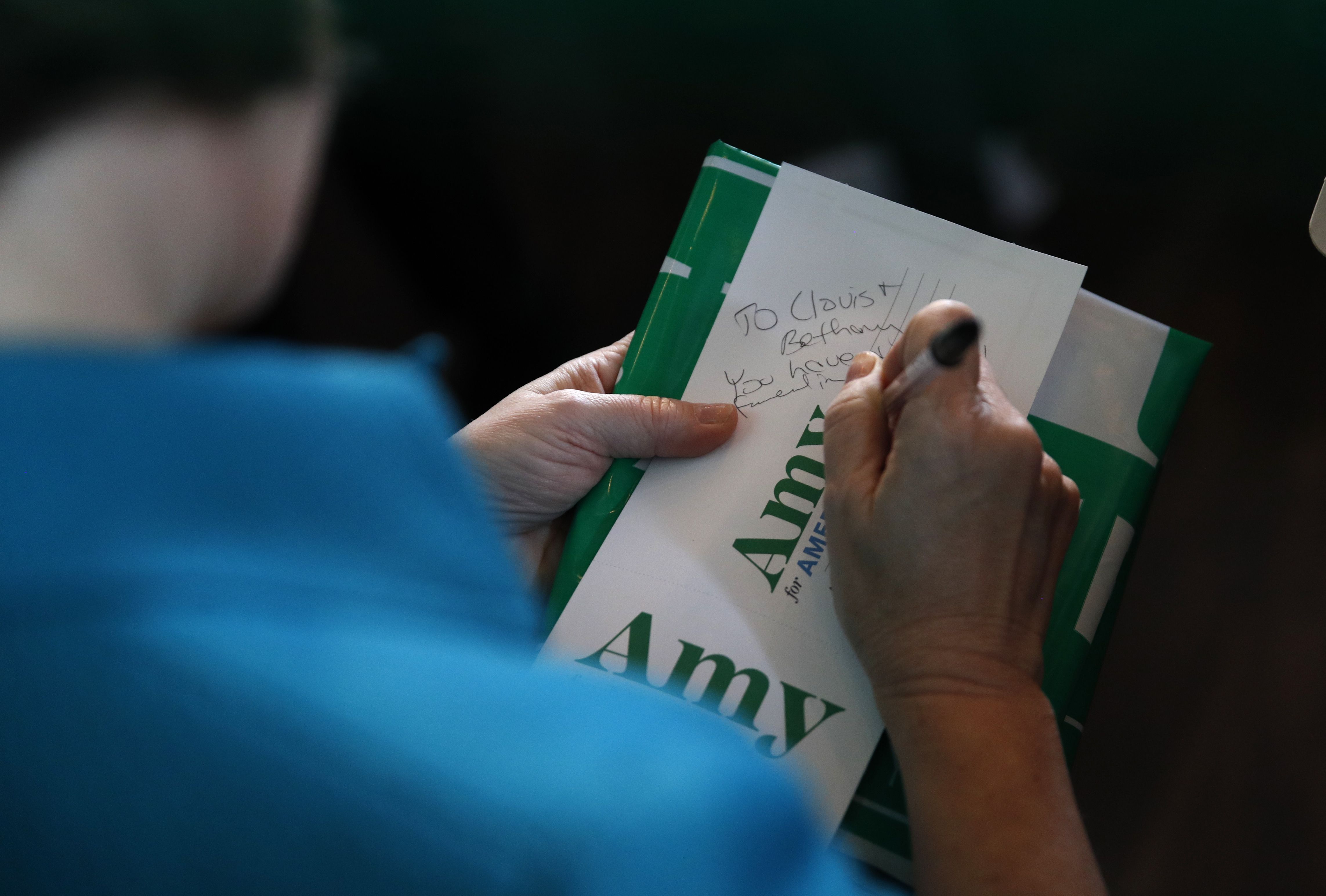 Oelwein ...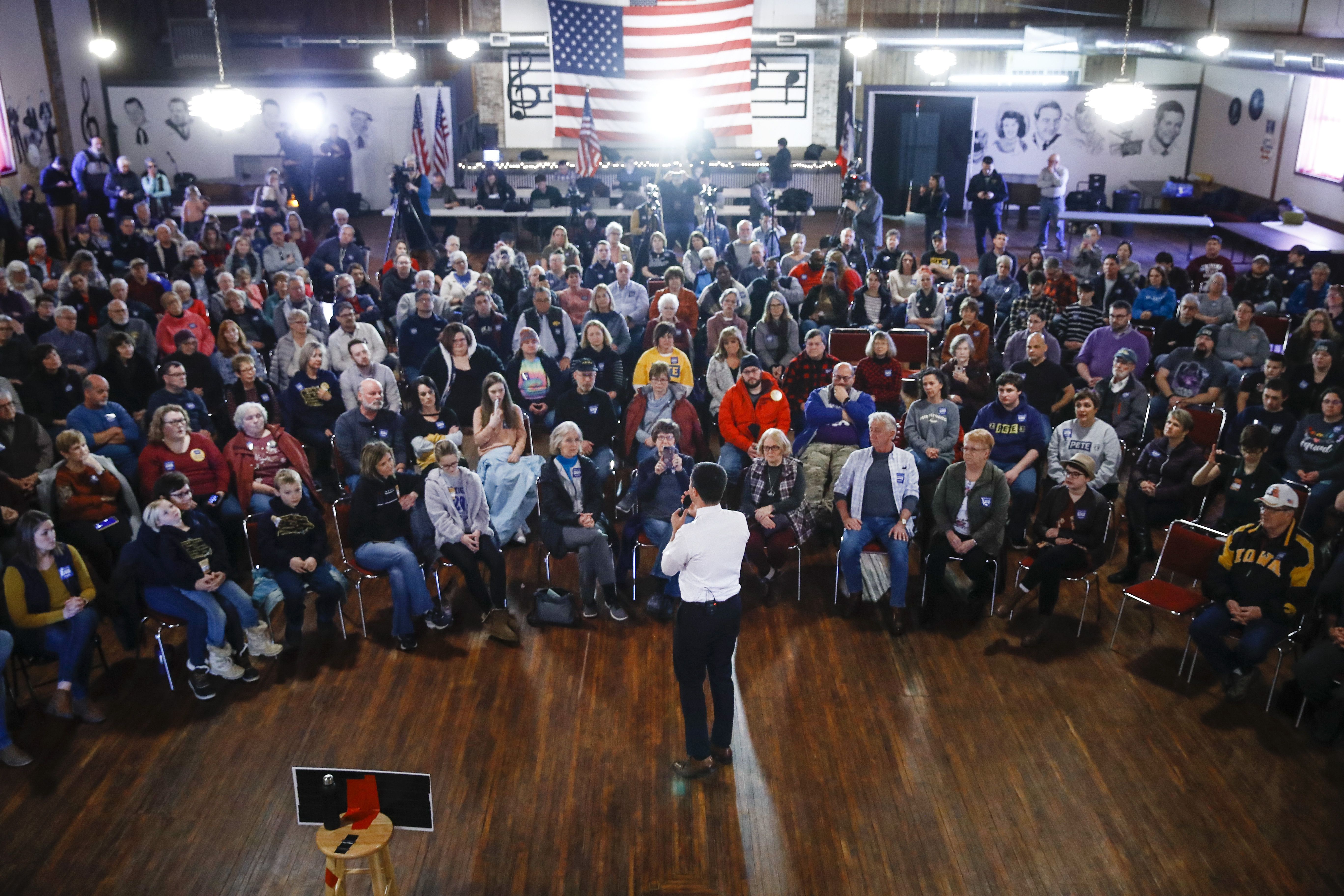 North Liberty ...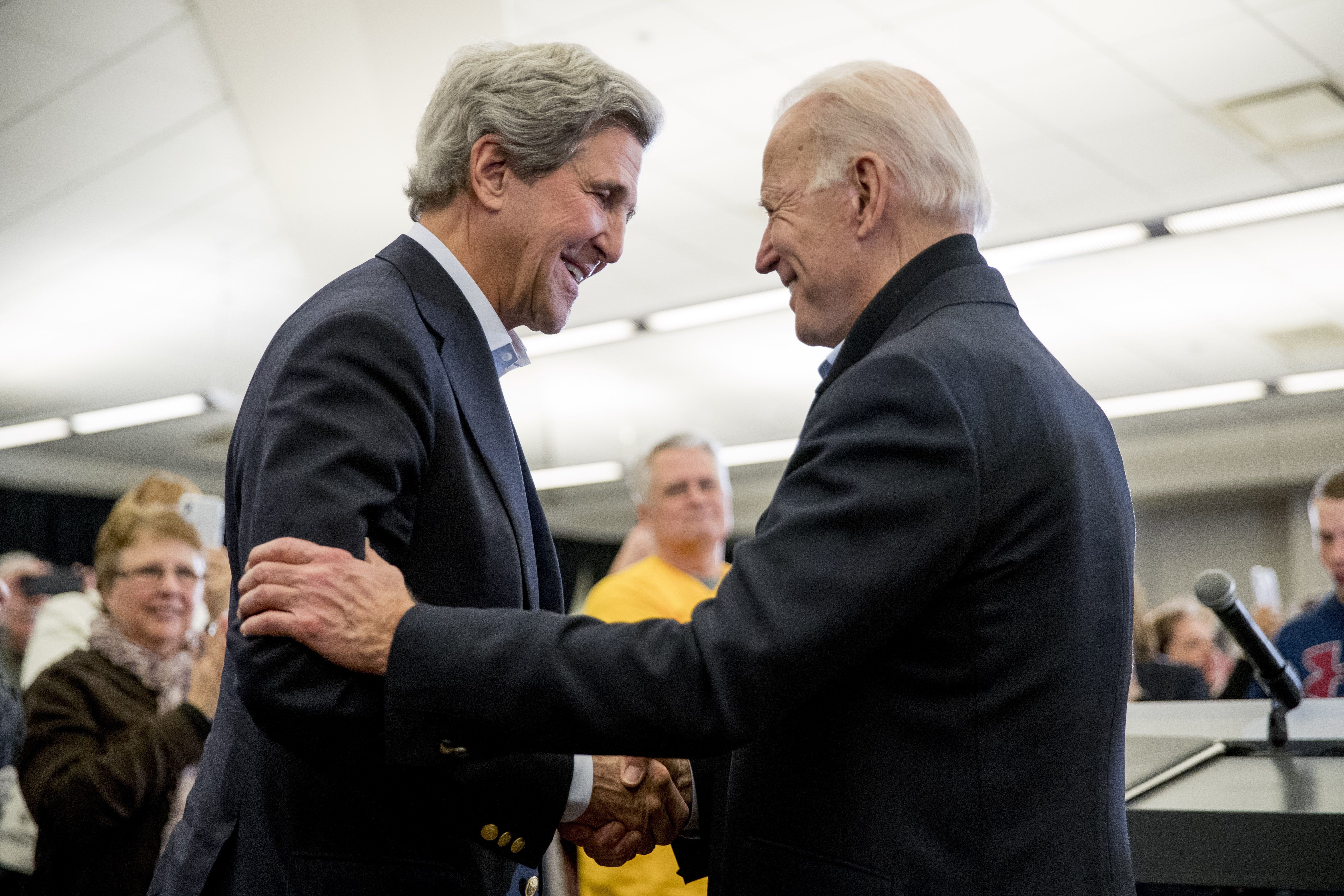 Des Moines ...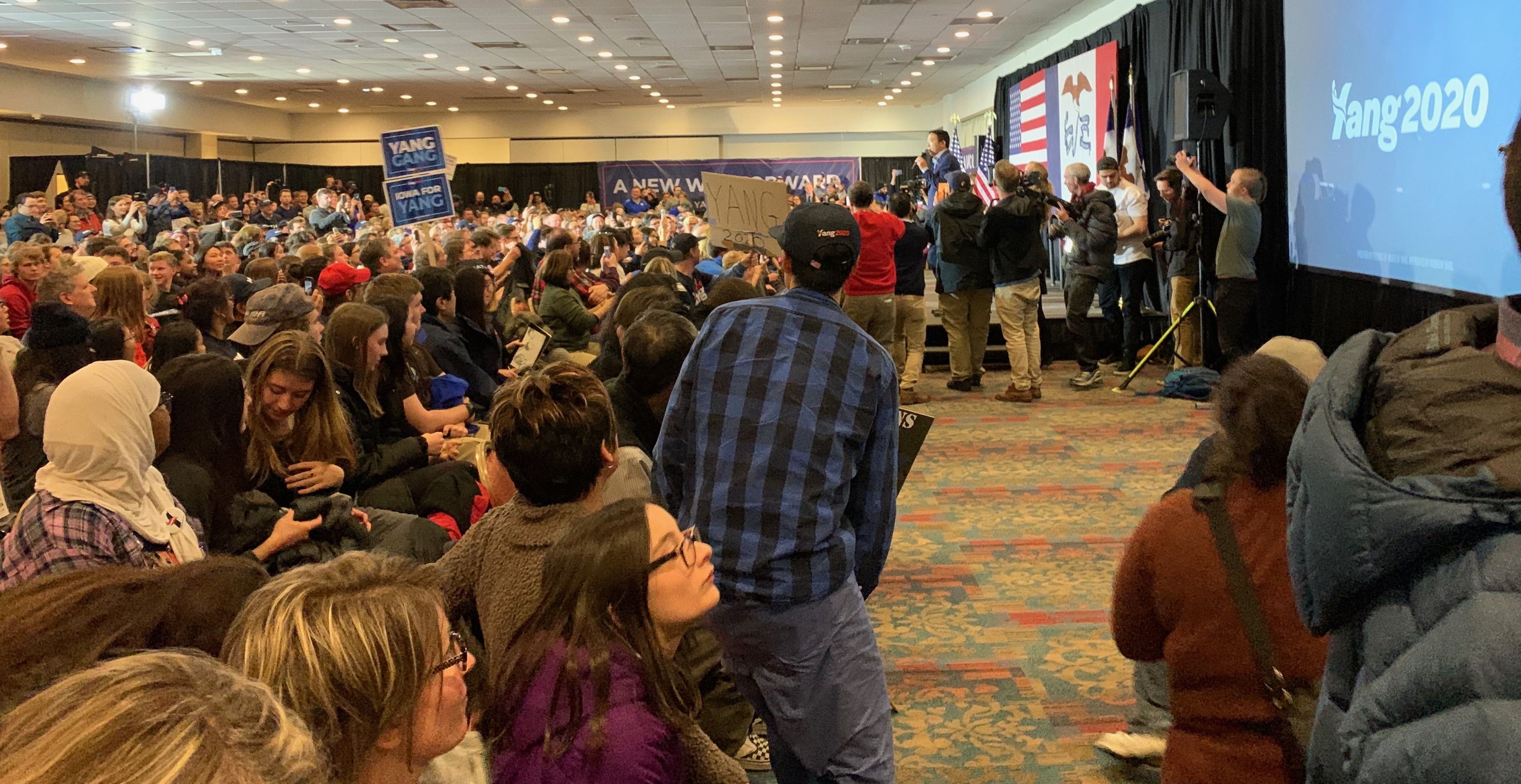 Indianola ...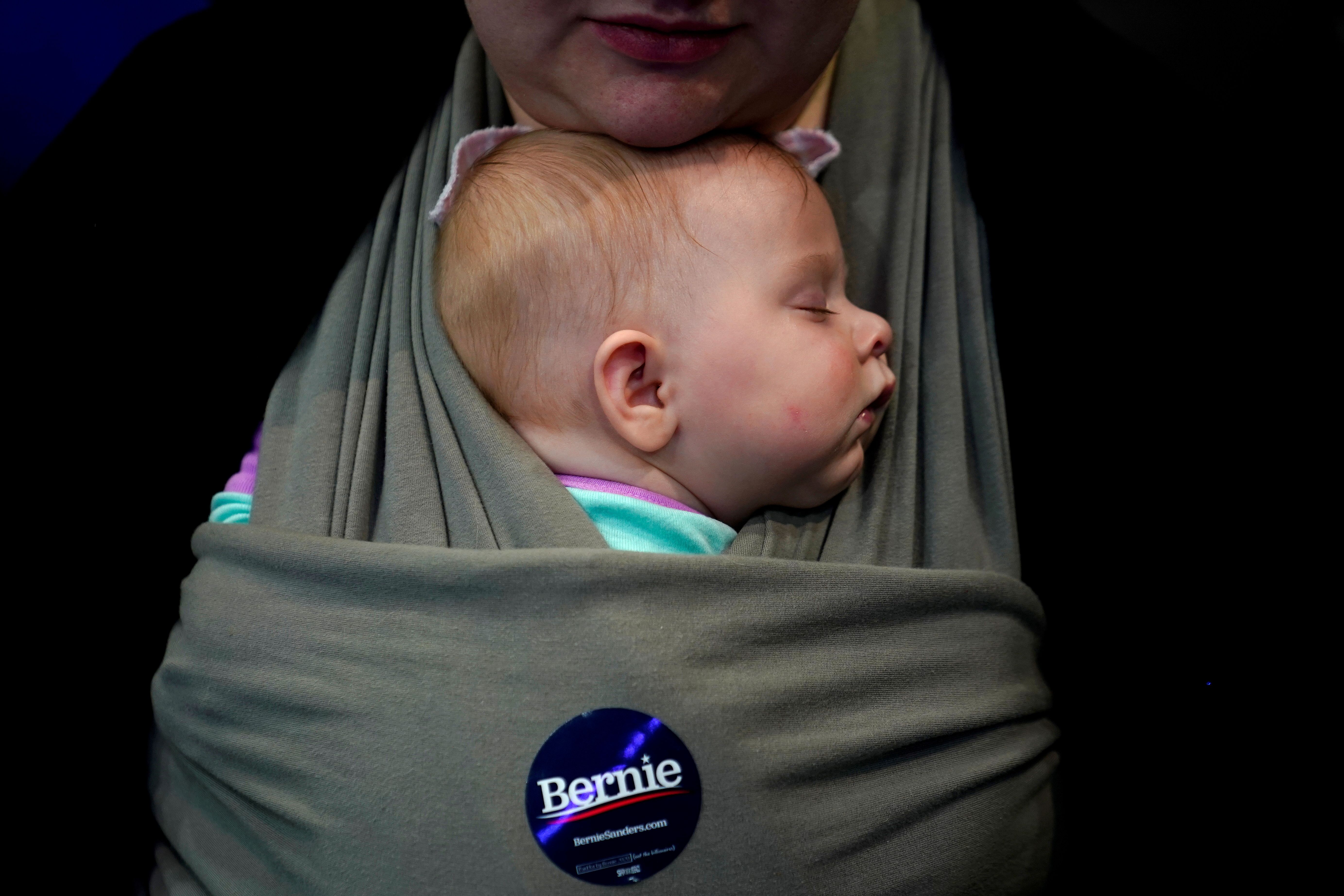 5. 🇨🇳 Worthy read of the day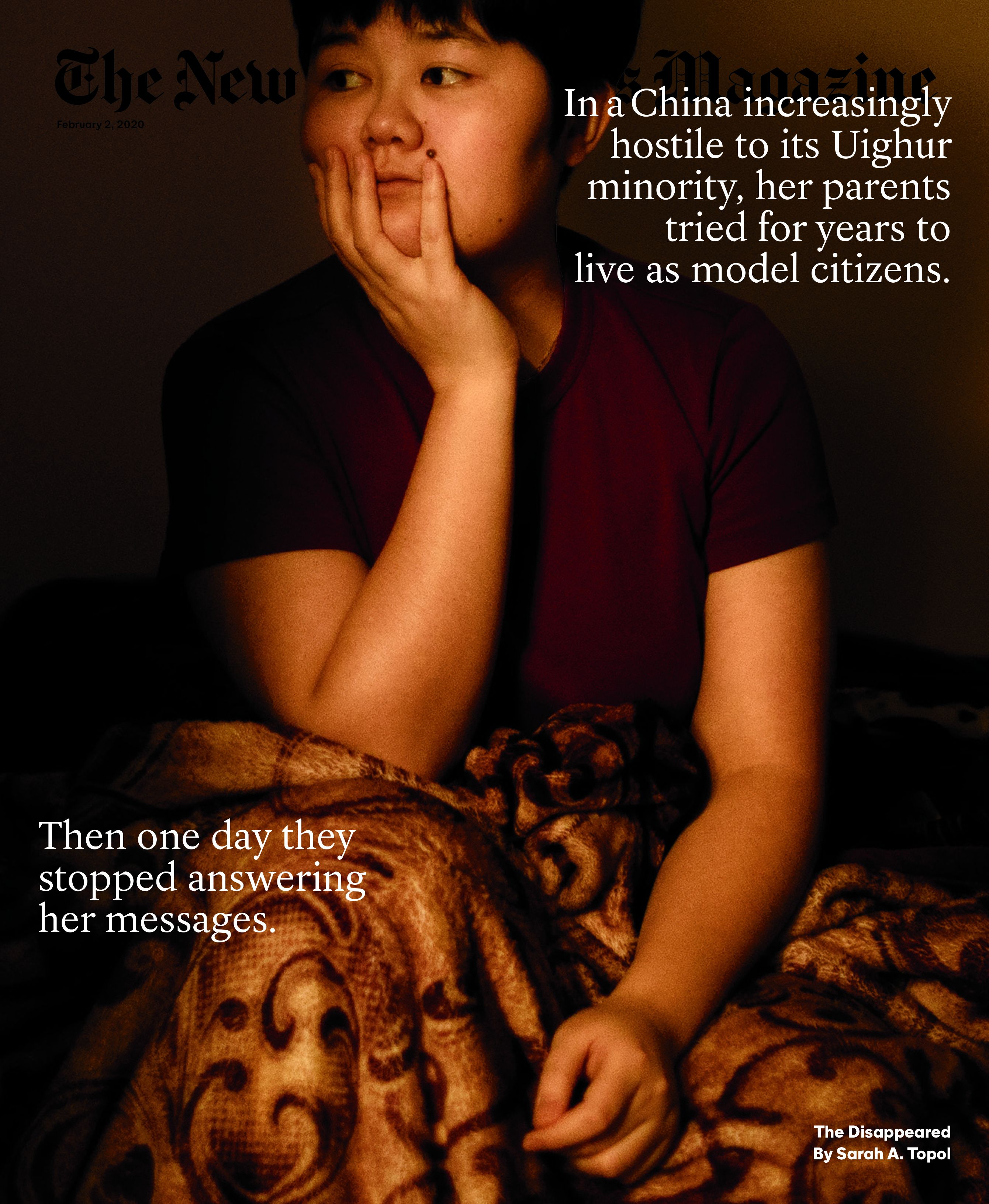 I found this suspenseful N.Y. Times Magazine cover story by Sara A. Topol very helpful in understanding the backstory to Beijing's repression of China's Muslim minorities, notably the Uighurs:
In the history books she had pored over, [Humar Isaac, the precocious, stubborn daughter of Uighur parents] read that in turbulent times, whenever a dynasty fell, another rose. There was a saying: Luan shi chu yingxiong — heroes rise out of chaos. In this new China, she thought, there would be opportunity for ordinary people to be heroes. ...
[As she grew up], Humar worried about what was happening on the internet. Islamophobia was growing worse. ... Xi had intensified what could be called the privatization of censorship, in which companies themselves were charged with taking down posts the government might deem problematic or risk fines or closure. New dictates from the Communist Party arrived daily concerning what was or wasn't palatable. ...
[A]s questions became less sophisticated, there was less room for nuanced conversation. Humar stopped posting. No one person could change China. The time for everyday heroes had passed.
6. 🥨 1 Super thing: NFL rebounds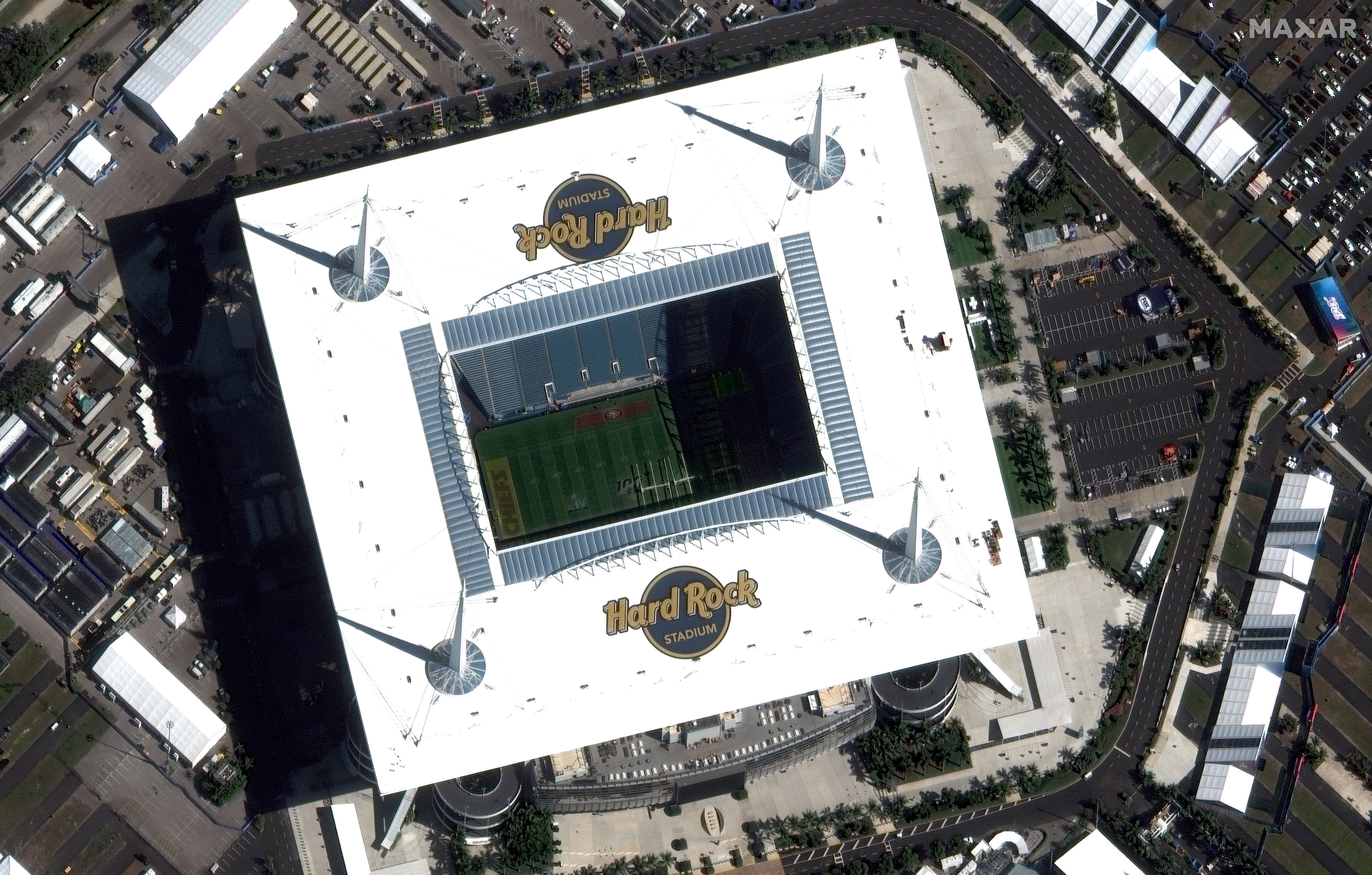 Any thought that the NFL was in jeopardy of losing its spot as America's favorite sport has been set on the back burner, AP's Eddie Pells writes:
That's mostly where the domestic abuse cases, national anthem controversies and even new concerns about player safety resided for the bulk of the season.
What's next: The league has a legion of rising young stars led by Patrick Mahomes, the 24-year-old QB who brought the Kansas City Chiefs to tonight's Super Bowl.
And the 49ers are trying to complete the NFL's version of a fairy tale by going from 4-12 to hoisting the Lombardi Trophy in the span of a year.
What's happening: America's ever-expanding gambling landscape, the continued strength of fantasy football, and the league's steady growth in Britain and other countries all played roles in keeping eyeballs focused on the games.
It all helps explain the league's back-to-back 5% TV ratings increases — two straight years with an uptick after a two-year stretch (2016-17) during which the NFL's status as the king of American sports took a hit from President Trump and other controversies.
The league accounted for 47 of the 50 most-watched shows on TV last year.