March 24, 2022
🎉 ¡Feliz cumpleaños! Happy first birthday to Axios Latino. Sign up here for the twice-weekly newsletter.
Today's Smart Brevity™ count: 1,294 words ... 5 mins. Edited by Zachary Basu.
🇰🇵 Bulletin: North Korea tested a suspected intercontinental ballistic missile for the first time since 2017, just as Western leaders were gathering in Brussels to discuss the war in Ukraine. Go deeper.
1 big thing: Inflation hits Latino support for Dems
Latino support for Democrats is softening as inflation replaces COVID as the top worry, Margaret Talev and Russell Contreras write from our Axios-Ipsos Latino Poll, in partnership with Noticias Telemundo.
Why it matters: The survey doesn't show a mass defection to the GOP. But two trends since our last survey in December are hurting President Biden's party: waning intention to vote in the midterms, and a new GOP advantage on the economy.
Half the 1,005 U.S. Latino adults surveyed (margin of error: ±3.7 points) said they voted in 2020.
Just 40% said they're certain or very likely to vote in November's midterms, down from 45% in December.
Between the lines: Inflation was a top worry for 52% of Republicans, 32% of independents and 28% of Democrats. COVID was a top worry for one in four Dems — but just 7% of Republicans.
On which party they'd prefer in a hypothetical House race (generic ballot), Latinos were nearly twice as inclined to say they'd vote for a Democrat (30%) over a Republican (17%).
Asked which party better represents "people like you," 32% said Democrats, compared with 17% for the GOP. That's a 6-point slide for Ds and 3-point gain for Rs.
The bottom line: The survey reveals strong optimism among Latinos about their ability to succeed in the U.S. despite the pandemic and inflation — and a belief in the power of hard work and family above education or inherited wealth.
2. Fears of "sleepwalking into war"
As the war enters Month 2 today ...
"Repeated attempts by the United States' top defense and military leaders to speak with their Russian counterparts have been rejected by Moscow for the last month," The Washington Post reports.
Why it matters: That leaves "the world's two largest nuclear powers in the dark about explanations for military movements and [raises] fears of a major miscalculation or battlefield accident."
James Stavridis, Supreme Allied Commander at NATO from 2009 to 2013, told The Post: "We must avoid a scenario of NATO and Russia sleepwalking into war because senior leaders can't pick up a phone and explain to each other what is happening."
3. Secret Biden council preps for Putin worst case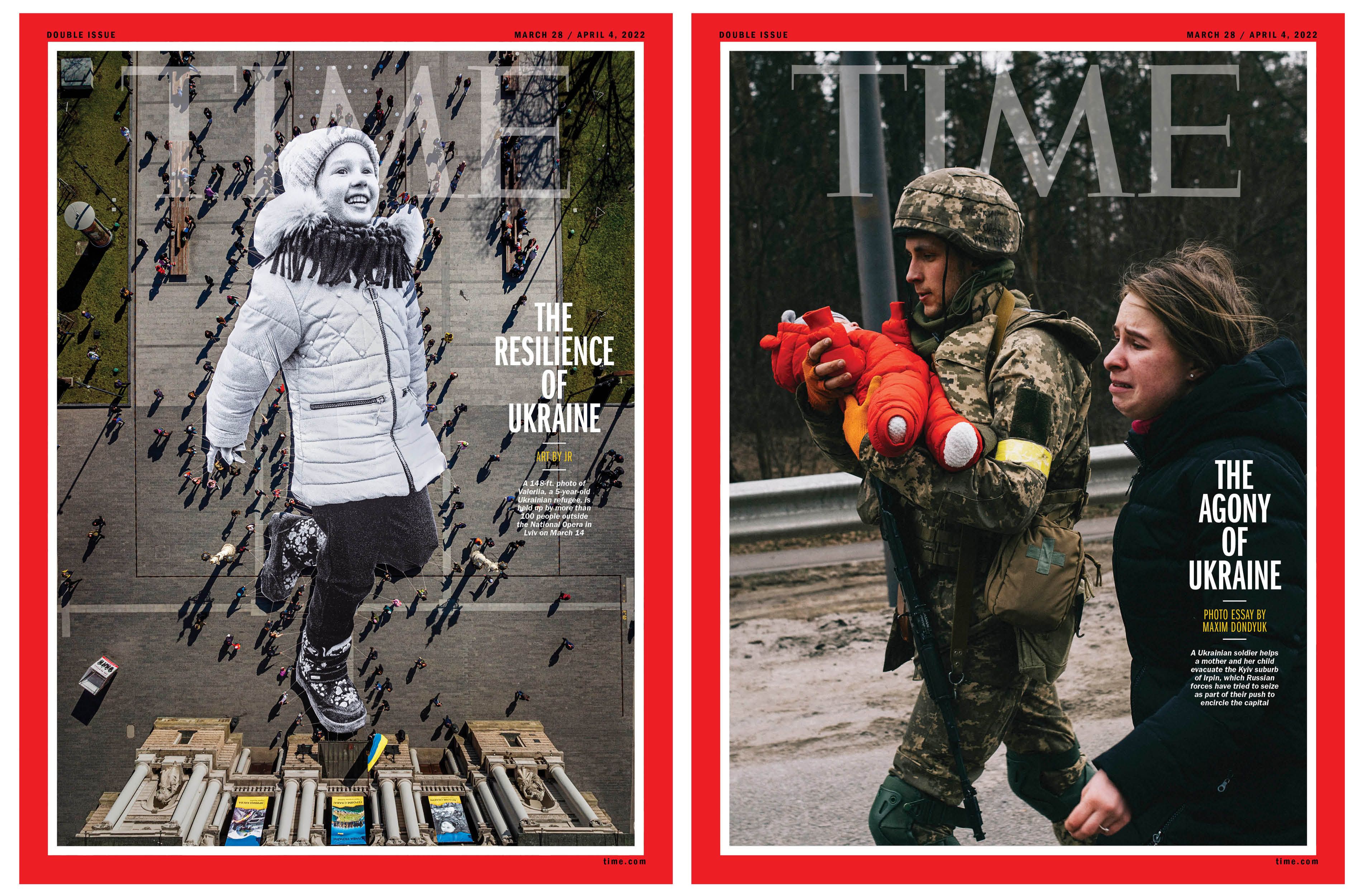 A White House "Tiger Team" of national security officials is sketching responses for the U.S. and allies if Putin "unleashes his stockpiles of chemical, biological or nuclear weapons," The New York Times reports (subscription).
"Meeting three times a week, in classified sessions, the team is also looking at responses if Russia seeks to extend the war to neighboring nations, including Moldova and Georgia, and how to prepare European countries for the refugees flowing in on a scale not seen in decades."
🚨 Senate Armed Services Chair Jack Reed (D-R.I.) said yesterday at a Defense Writers Group event that a biological, chemical, or nuclear weapons attack in Ukraine could trigger a response from NATO if fallout from the attack drifted into a neighboring member, Defense One reports.
"If a nuclear device is detonated and the radiation goes into an adjacent country, that could very well be perceived as an attack against NATO," Reed said.
4. New data: How COVID spread us out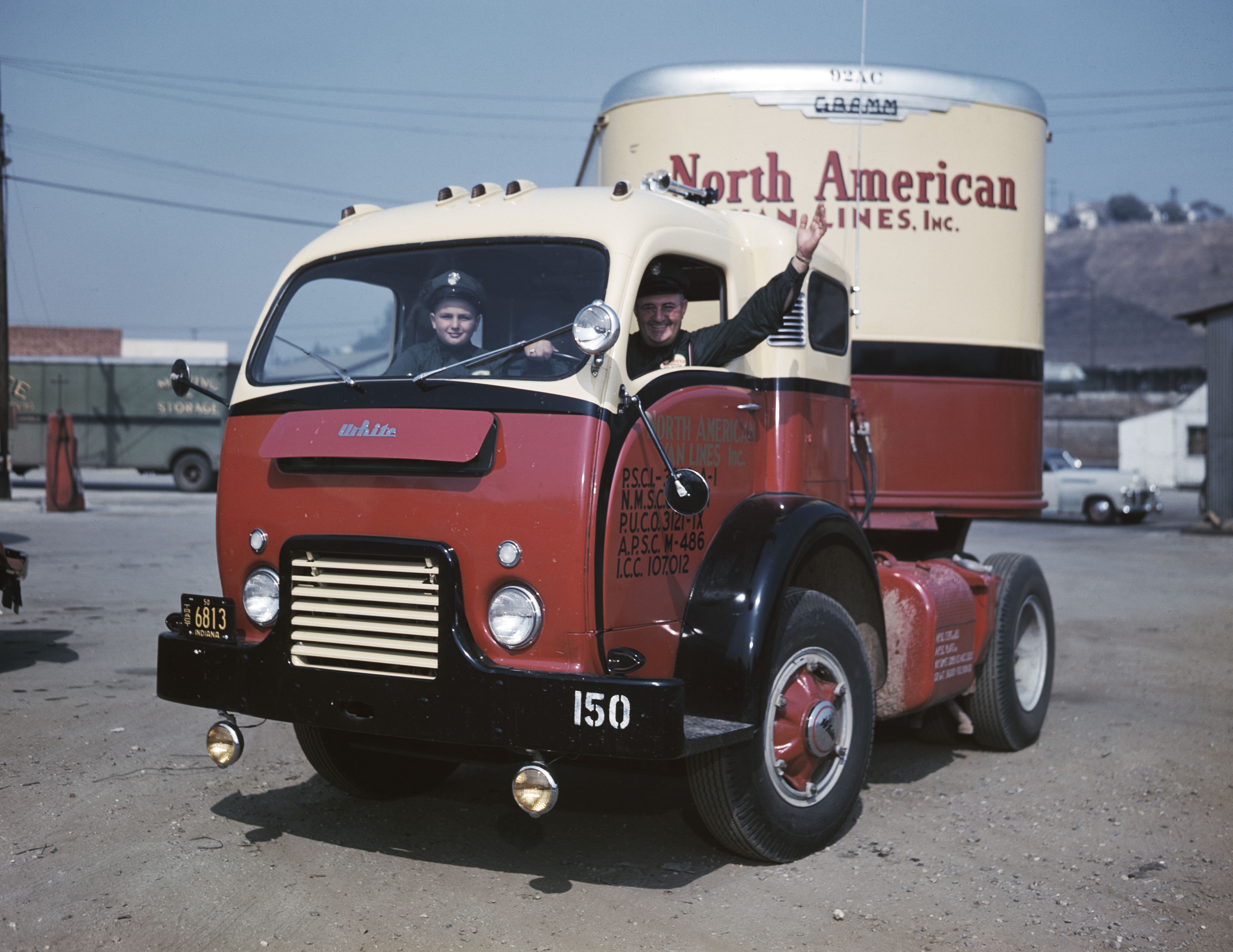 Census data out at midnight shows how profoundly the pandemic reshaped the U.S. population, with Americans fleeing cities for the sanctuary of cheaper or less populous areas, Axios' Stef Kight writes:
The Ozarks, Catskills and Poconos were among the destinations with seasonal housing that saw significant year-round growth between mid-2020 and mid-2021.
Counties on the outskirts of metro areas, including Columbus and Indianapolis, also saw bumps.
The pricey megalopolises of New York-Newark, San Jose-San Francisco-Oakland and Los Angeles-Long Beach had stark net losses.
Counterintuitively for a pandemic, nearly three out of five (58%) U.S. counties grew between July 2020 and June 2021.
That's largely due to people avoiding more crowded, urban areas — instead heading for less crowded areas.
5. Fog of cyberwar: Putin or teenager?
Lapsus$, a group that tried to extort payments from Microsoft, this week claimed to have broken into the systems of Okta, a single-sign-on provider with thousands of client companies and hundreds of millions of users, Axios managing editor Scott Rosenberg writes from the Bay Area.
Why it matters: That would be big news any time, even though the damage is unclear. But during the Ukraine war, experts worry it could be a setup for a larger Russian operation — or a deliberate distraction from some other Russian operation.
Or it could have nothing to do with Russia! So far, that's where the limited evidence points.
Security researchers followed the Lapsus$ trail and believe the group's mastermind is a 16-year-old living at his mother's house near Oxford, England, Bloomberg reported.
That sure doesn't sound like a Russian operation. But in this environment, no incident gets the benefit of the doubt.
6. Arizona lets you use iPhone as driver's license
Apple's quest to let you leave your wallet at home has taken a leap forward: Arizona has become the first state to let people store their official driver's license or ID on their iPhone, Axios' Ina Fried reports.
Why it matters: Payments via phone, once rare, have become widely accepted. Until now, though, there has been no electronic option for government-issued identification.
Apple announced yesterday that Arizonans can now store their driver's licenses on their phone.
Apple said Colorado, Hawaii, Mississippi, Ohio, and Puerto Rico plan to bring this feature to their residents.
That's in addition to seven states that Apple had announced last year would support the feature — Connecticut, Georgia, Iowa, Kentucky, Maryland, Oklahoma, and Utah.
How it works: An Arizonan can scan the front and back of their driver's license or ID, and take a video selfie to authenticate they're the person on the license.
That image is sent to the state motor-vehicle department for verification.
Apple said the electronic version can be used at TSA checkpoints at Phoenix Sky Harbor Airport.
But you'll need your physical ID to fly back to Arizona. Apple says it's working with the TSA to get the digital IDs accepted at more airports.
7. 🦅 Great lives: Madeleine Albright, 84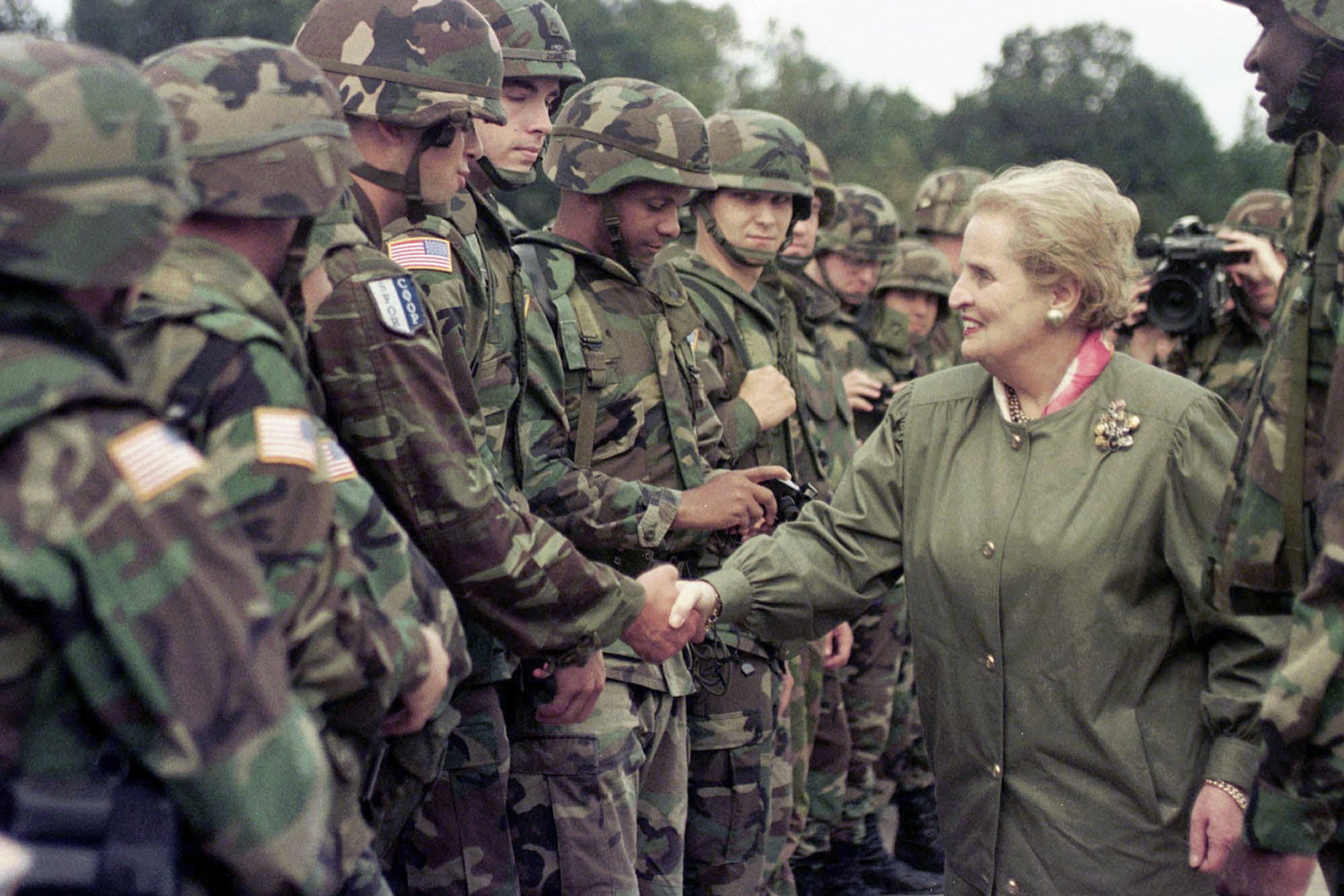 Madeleine K. Albright, who died of cancer yesterday at 84, fled the Nazis as a child, then climbed to the summit of diplomacy and foreign policy in the U.S. — breaking the glass ceiling as the first female secretary of state, and setting the pace for other women to follow, AP's Matt Lee writes.
President Bill Clinton said in announcing his historic choice for America's top diplomat in 1996: "She has watched her world fall apart, and ever since, she has dedicated her life to spreading to the rest of the world the freedom and tolerance her family found here in America."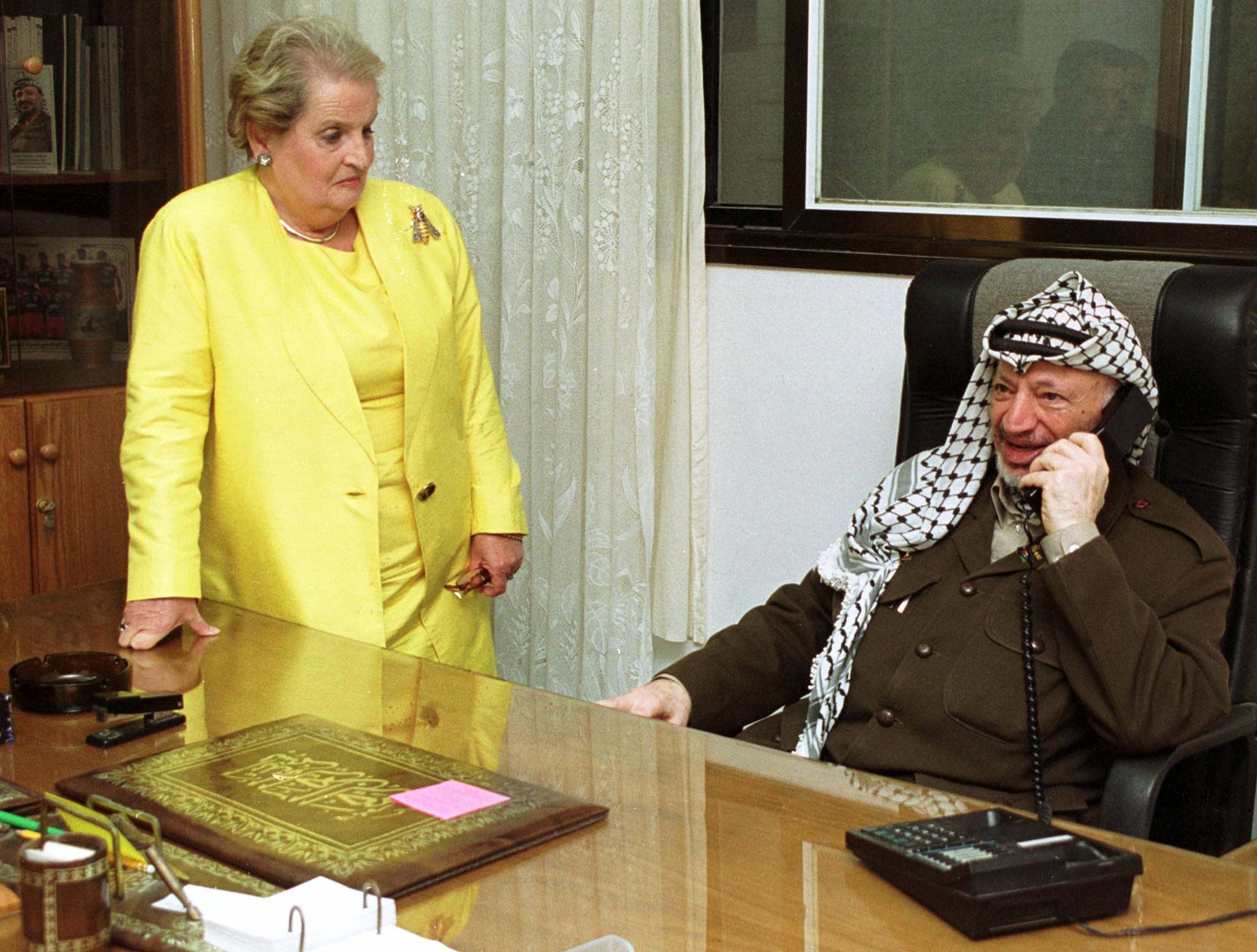 For decades, Albright was a popular professor at Georgetown's School of Foreign Service, where her "Modern Foreign Governments" was a required course and examined autocracies and the rise and fall of nation states, including in Ethiopia, the Czech Republic ... and the Soviet Union.
The late AP Diplomatic Correspondent Barry Schweid contributed to this report.
World leaders react: "She became our voice."
8. 🏀 Madness ratings jump for men, women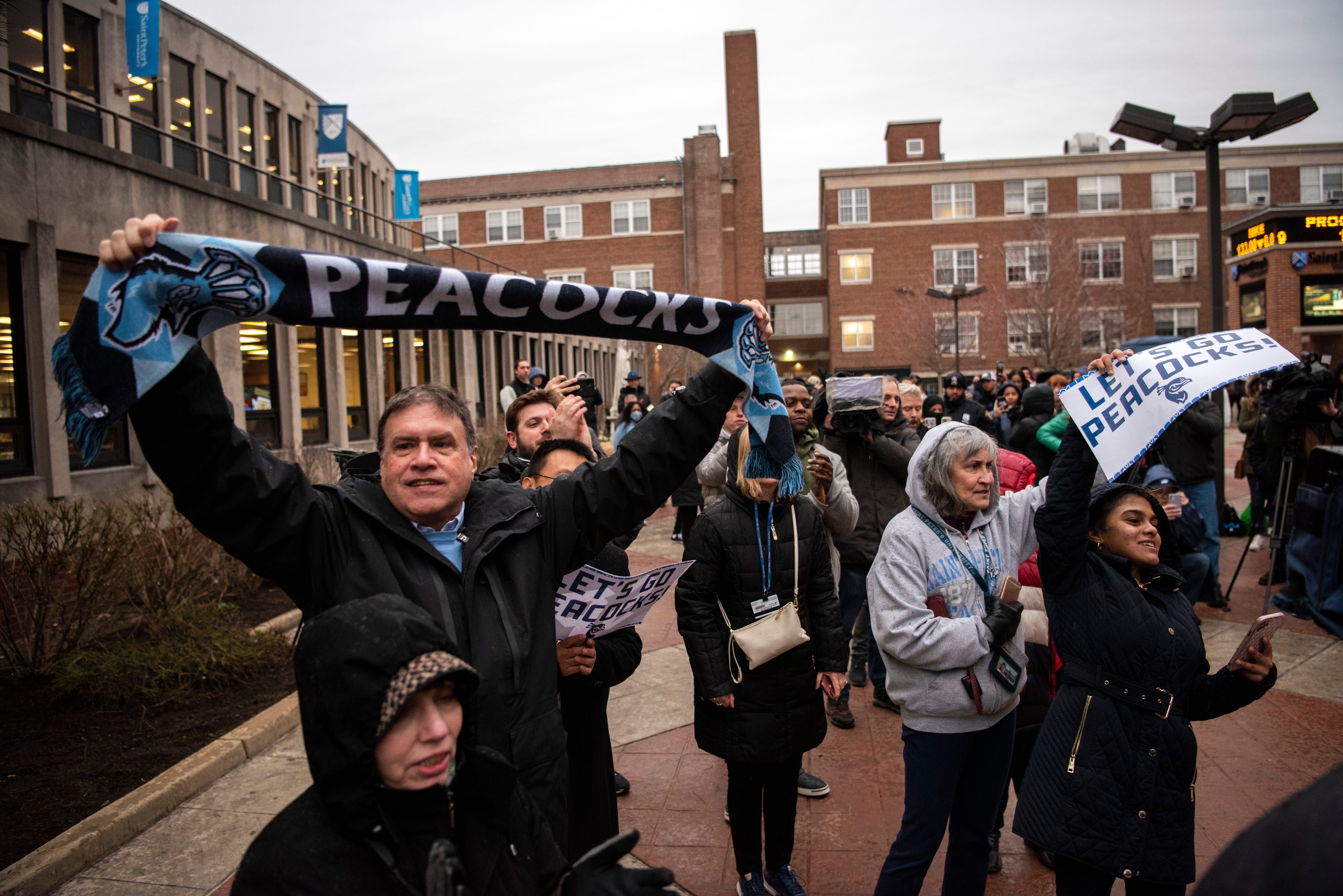 In March Madness, the mens' Sweet 16 begins tonight. Both tournaments are dunking double-digit viewer increases over last year, AP reports:
Men are up 12%: The tournament is off to its best start in five years, averaging 9 million viewers through the second round.
Women are up 15%: The second round averaged 474,000 viewers — a 25% jump from last year.
📬 Invite your friends to sign up here to get their daily essentials — Axios AM, PM and Finish Line.