July 25, 2019
⚡ Breaking ... Jeffrey Epstein was found nearly unconscious in his cell with neck injuries after a possible suicide attempt, the N.Y. Post reports:
Guards found Epstein sprawled on the floor of New York's Metropolitan Correctional Center, where he's being held without bail on sex-trafficking charges.
Today's Smart Brevity count: 1,128 words ... < 5 minutes.
Does your squad get AM? Invite 'em to sign up!
1 big thing: Mueller falters; Rudy dances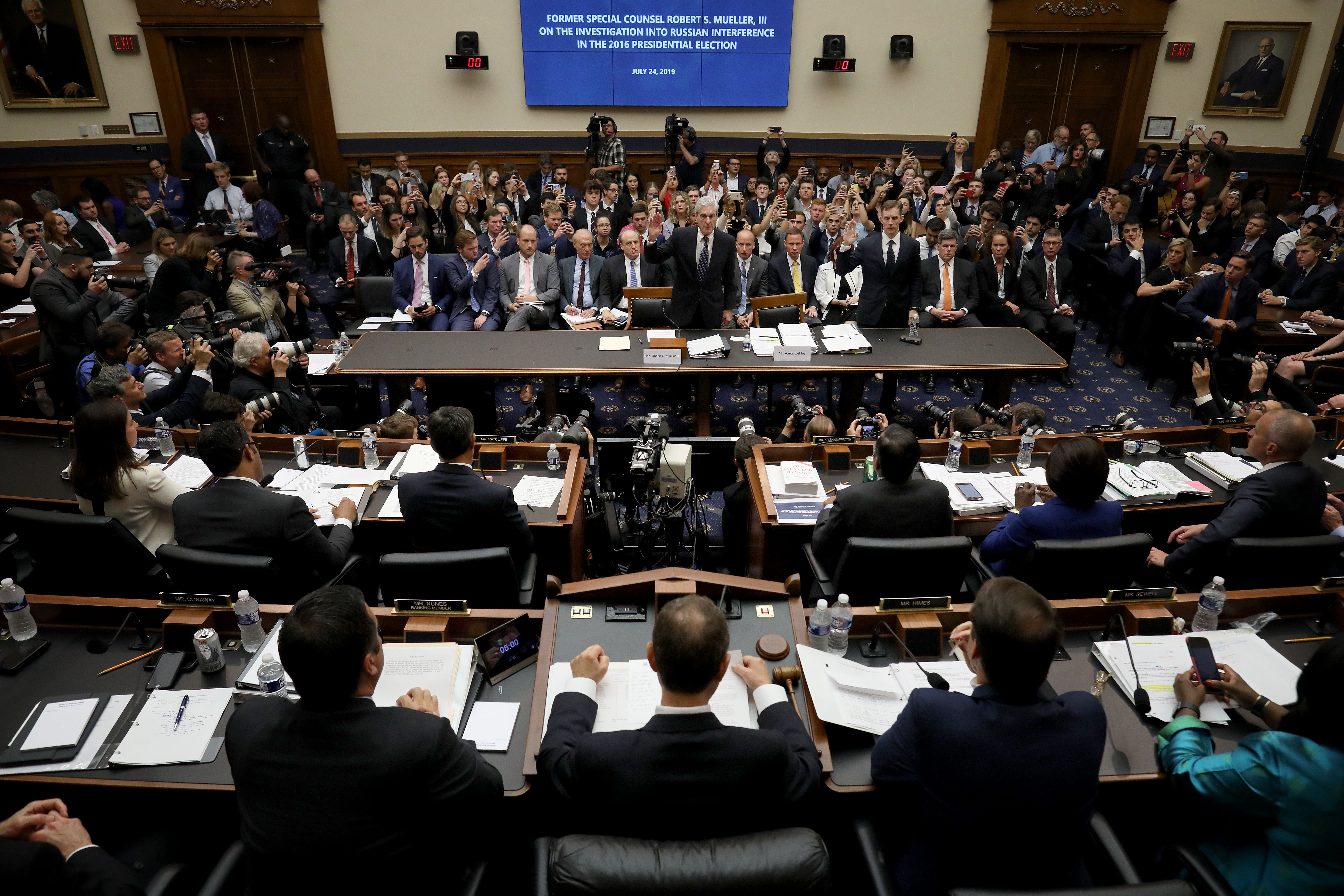 After a sterling career — including the Bronze Star for heroism as a Marine in Vietnam, and a decade as FBI director after 9/11 — Robert Mueller's last turn in the global spotlight will be remembered as a botch.
There had been whispers in both parties about his faculties at age 74, and they became a roar yesterday as he stumbled through back-to-back appearances before the House Judiciary and Intelligence Committees.
Several people who have been in D.C. for decades, and have watched Mueller testify before Congress on many occasions, told Axios' Alayna Treene that the Mueller we saw yesterday was far less sharp and impressive than they remember.
Knowing how it might go, Mueller should have refused, despite Dems' insistence. Realistically, they weren't going to lock him up.
When Mueller read his farewell statement at the Justice Department on May 29, without taking questions — closing with a warning about "multiple, systematic efforts to interfere in our election," and saying that "deserves the attention of every American" — he should have let that be his final word.
Despite the takeaway that Mueller rejected Trump's claim of exoneration, Team Trump savored the former special counsel's halting, faltering performance.
Former New York Mayor Rudy Giuliani, part of the president's legal team, texted me:
Once again case falls apart. ...
If Mueller didn't write report, as his disastrous testimony made clear, who did? ...
This is like a Grade B horror movie 🎥 🍿 with Nadler and Schiff the stars. Remember the hand keeps coming up and you have to bat it down 4 or 5 times. It's getting easier and may become a satirical comedy. ...
Soon it will be The End and credits will appear.
The big picture, from Axios' Jonathan Swan: This was 100% political theater and 0% meaningful new substance.
Members dominated instead of the witness.
The hearings felt like electioneering.
Mueller didn't make any major new revelations, instead just nodding when members asked him if what he wrote in his report was correct. 
Go deeper: See the highlights.
2. The day in two screens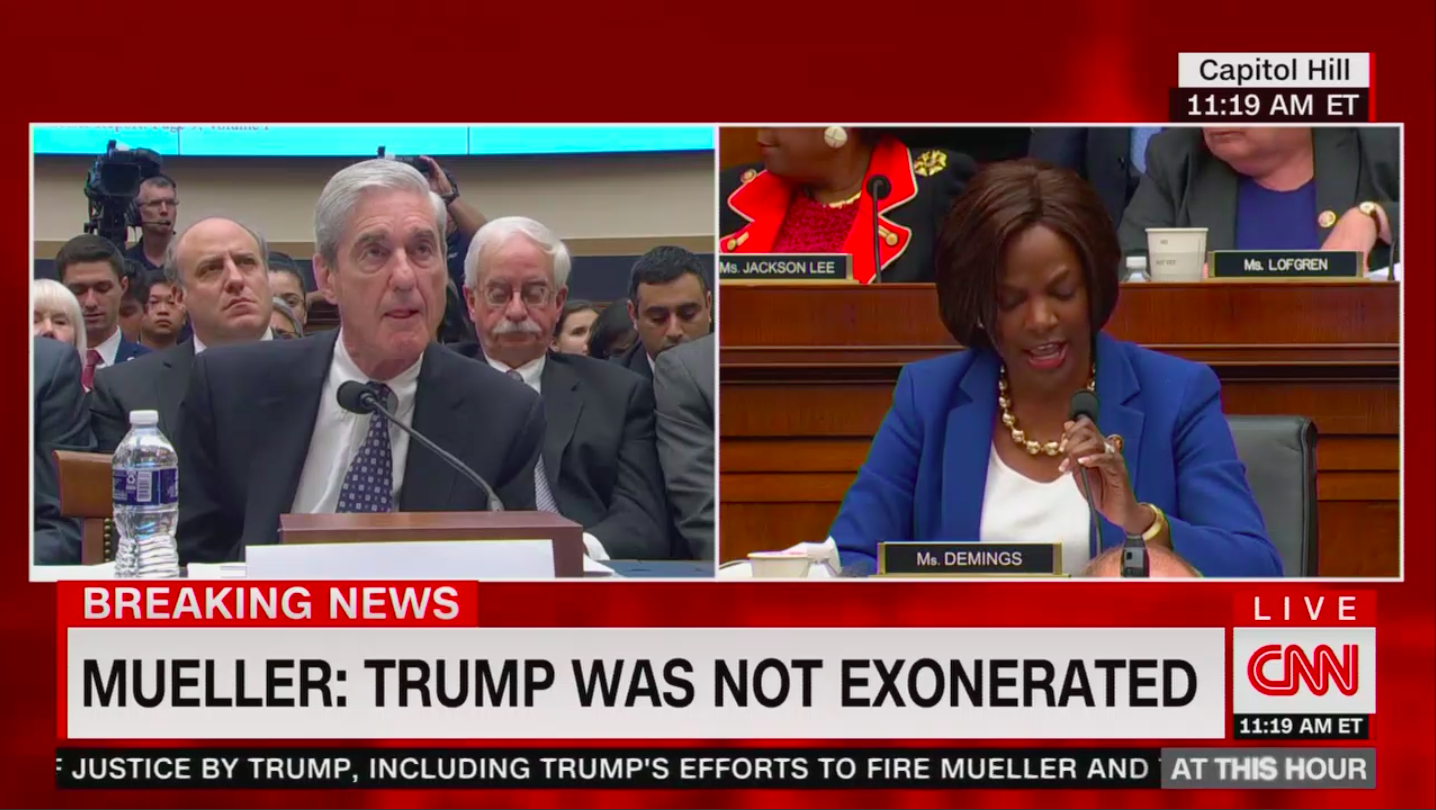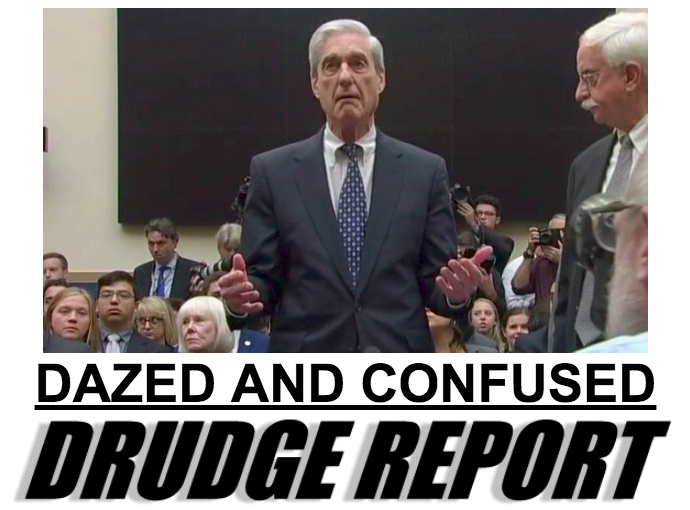 How it's playing ... N.Y. Times: "MUELLER DEFENDS INQUIRY AND SAYS RUSSIA ISN'T DONE" ... WashPost: "Warnings, not surprises, from Mueller" ... N.Y. Post: "Bumbling Bob bombs."
3. End of tech's laissez-faire era
This week's big government moves against Big Tech platforms dropped a curtain on the era of hands-off regulatory policy that shaped the firms, writes Axios' Scott Rosenberg, who has been covering the Web since 1994.
Why it matters: A generation of firms, led by Google and Facebook, grew rich and powerful while the feds stayed out of their way. Now, they must adjust to government action as a way of life.
Legislators and regulators will have to figure out how to protect the public while preserving the industry's vitality and creativity.
Between the lines: These moves — including a Justice Department antitrust probe, and a $5 billion fine for Facebook, which also faces an FTC antitrust probe — result from a rare convergence of bipartisan discontent with Big Tech.
Democrats used to love tech's innovation and idealism. Republicans used to believe in leaving business alone.
Today, Democrats distrust the rising power of privacy-wrecking surveillance capitalism. And Republicans feel that tech platforms are biased against them.
P.S. Wall Street Journal lead: "Facebook Posts Big Earnings, Brushing Off Fine." (subscription)
4. Pics du jour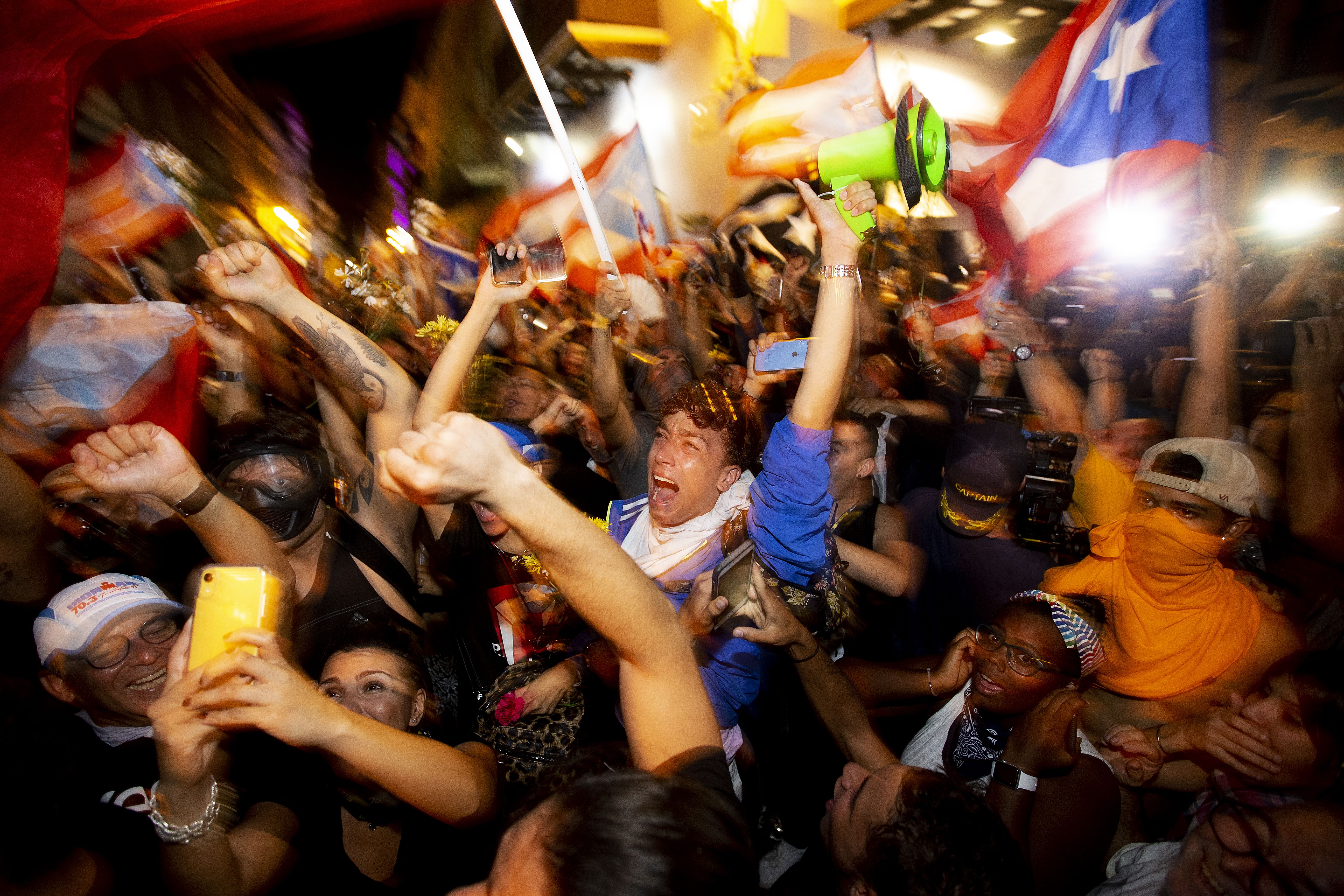 Puerto Ricans celebrate in Old San Juan after Gov. Ricardo Rosselló announced he'll resign Aug. 2.
His capitulation followed two weeks of fury over his participation in a group chat with top aides that included misogyny and homophobia.
Earlier, protesters demonstrated near a police barricade on a street leading to the governor's mansion.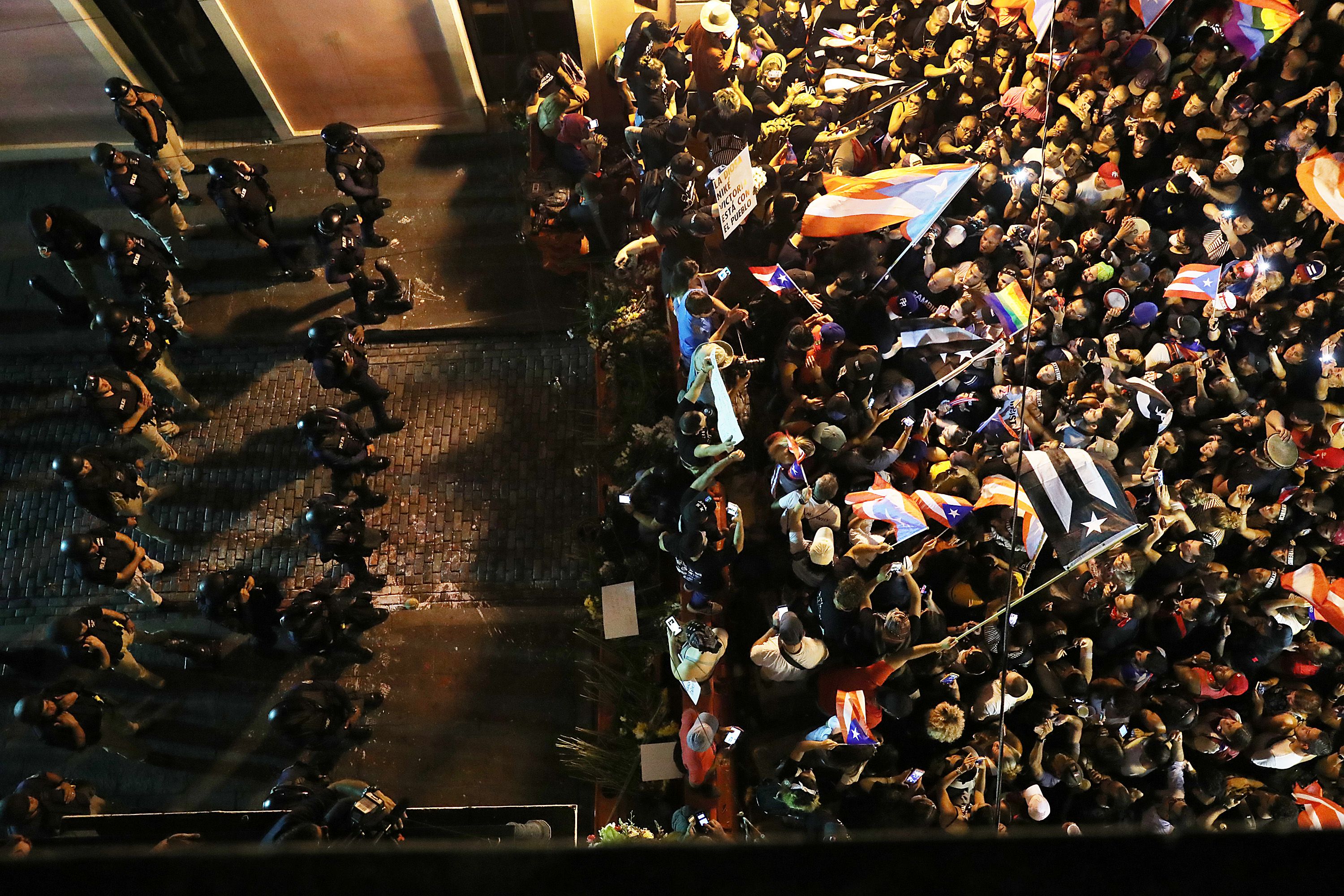 5. "Strife of the party"
6. Pete's frequent flying
Pete Buttigieg has spent roughly $300,000 on private jet travel this year, more than any other Democrat running for the White House, according to an analysis of campaign finance data by AP's Brian Slodysko.
Joe Biden spent $256,000 on charter flights, and the rest of the field spent far less: Sen. Elizabeth Warren, $60,000 ... Sen. Bernie Sanders, $18,000 ... Sen. Kamala Harris, $17,000.
Why it matters: Flights could come up during next week's Democratic debates. Beto O'Rourke already took an apparent poke at the mayor, per AP:
"No private planes for this campaign," Beto said in a video filmed aboard a commercial plane waiting for takeoff, and posted to social media on Monday. "We're putting your $5, $10, $15 to use."
Buttigieg spokesman Chris Meagher said: "[W]e fly commercial as often as possible ... We only fly noncommercial when the schedule dictates."
7. New overnight
STOCKHOLM (Reuters) — "U.S. rapper A$AP Rocky has been charged with assault in Sweden over his alleged involvement in a street brawl and is to remain in custody pending trial, the Swedish prosecutor's office said today."
8. 50 years ago today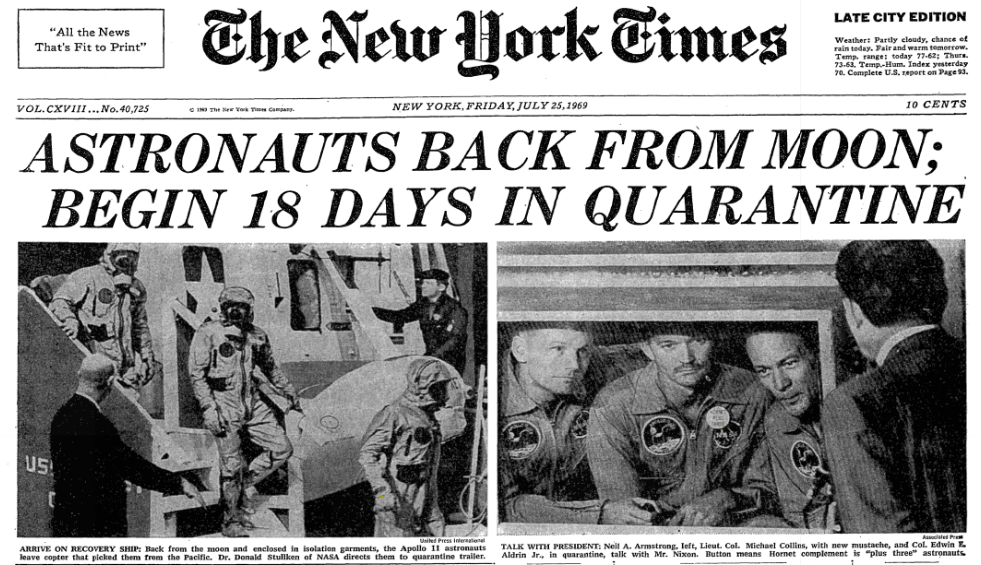 Go deeper ... N.Y. Times: "How We Augmented Our Original Reporting for the 50th Anniversary ... The Times's Graphics, Science and Immersive Storytelling teams shine a new light on the iconic photography from the first moonwalk."
Worth the click (subscription): "The Apollo 11 Moon Landing in Augmented Reality."
9. First look: Mike Bloomberg's summit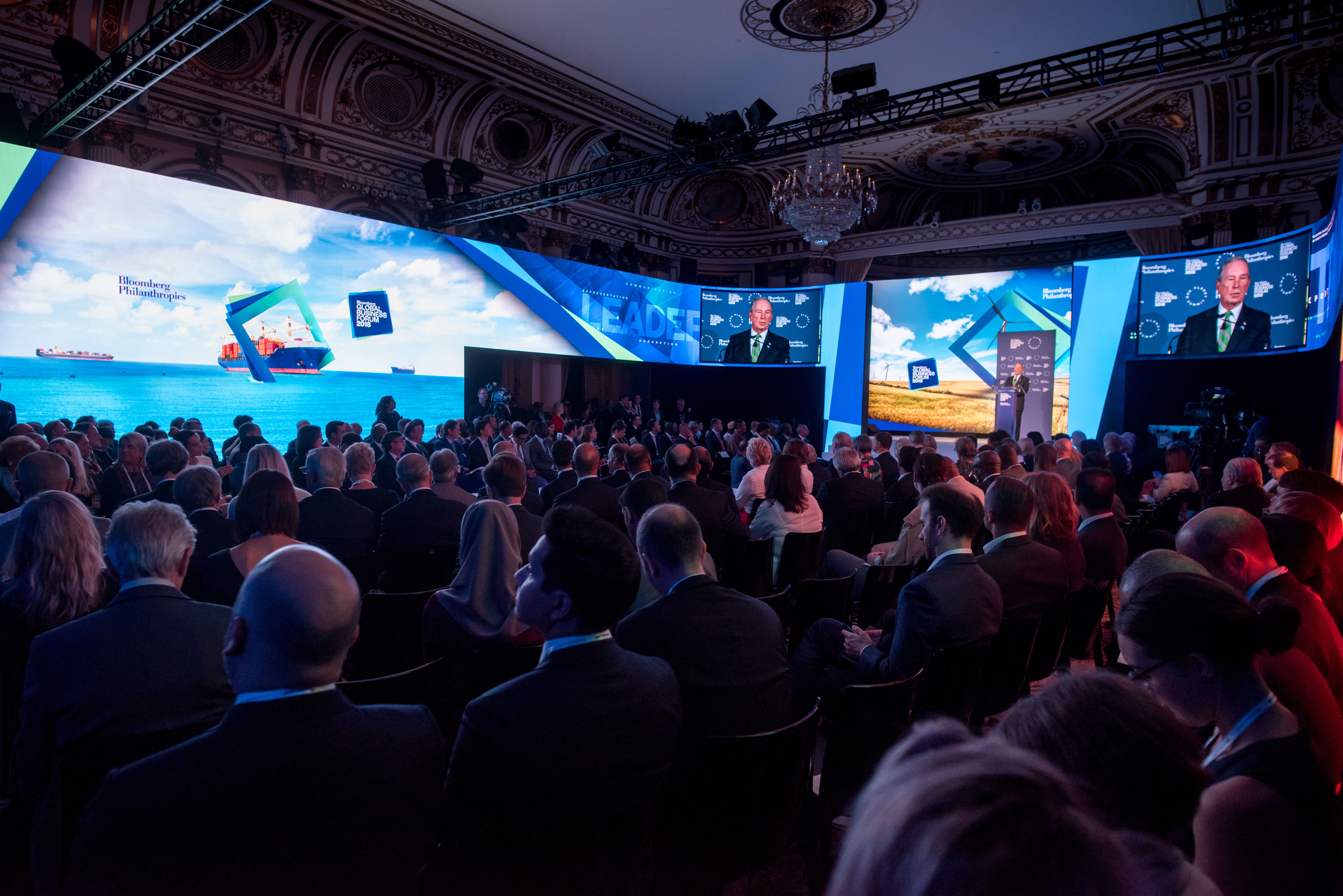 Moguls, big minds and heads of state will join Michael R. Bloomberg and Bloomberg Philanthropies for the third annual Bloomberg Global Business Forum, at New York's Plaza Hotel on Sept. 25, during the UN General Assembly:
Kuwait Investment Authority Managing Director Farouk A. Bastaki, Bank of England Governor Mark Carney, Gary Cohn, NYSE President Stacey Cunningham, Tigress Financial Partners CEO Cynthia DiBartolo, JPMorgan Chase CEO Jamie Dimon, Gulf International Bank (UK) CEO Katherine Garrett-Cox, World Bank CEO Kristalina Georgieva, Novozymes President and CEO Peder Holk Nielsen, Disney's Bob Iger, Uber CEO Dara Khosrowshahi, Henry Kissinger, KKR's Henry Kravis, IMF's Christine Lagarde, European Trade Commissioner Cecilia Malmström, Care.com founder Sheila Lirio Marcelo, Hank Paulson, AustralianSuper Chair Heather Ridout AO, and Snap's Evan Spiegel.
10. 1 food thing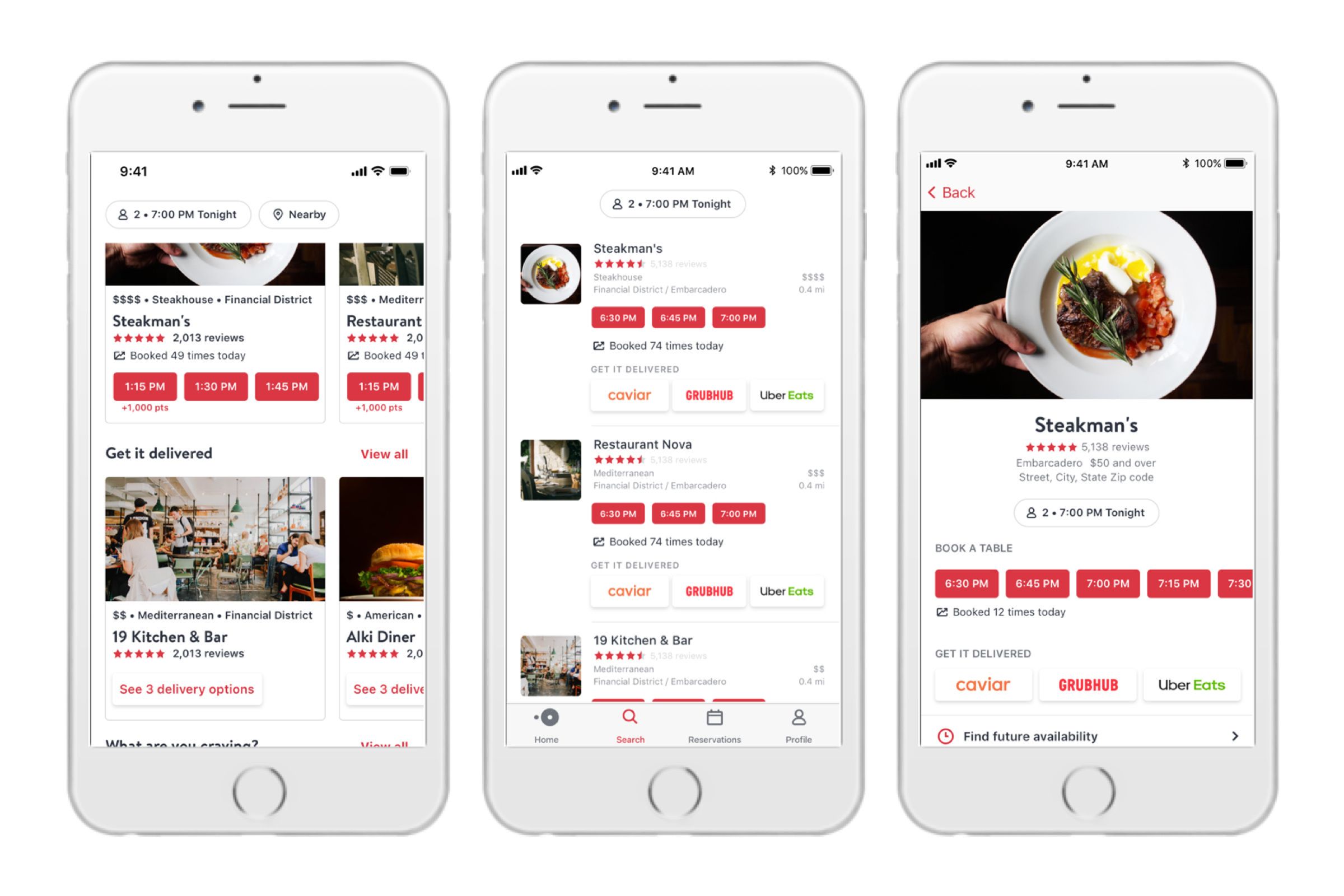 OpenTable, the world's biggest online restaurant reservation service, is partnering with three companies — Caviar, GrubHub and Uber Eats — to offer delivery through its app, AP's Dee-Ann Durbin writes.
Why it matters: Between May 2018 and May 2019, U.S. restaurant visits were flat at 23.8 billion; deliveries rose 3% to 2 billion, according to NPD Group.
OpenTable had to get into delivery because it's the only part of the restaurant business that's growing, NPD food analyst David Portalatin said.
When OpenTable's updated site launches this week, it will give diners a delivery option for 8,000 restaurants in 90 U.S. cities.
OpenTable charges restaurants $249 per month for its service, plus $1 per seated diner who booked through OpenTable or 25 cents per diner who booked on the restaurant's website using OpenTable software.
Restaurants won't pay any additional fee for the delivery option.
Instead, OpenTable will charge a "modest fee" to delivery companies.
📱 Thanks for reading Axios AM. Invite your friends, relatives, co-workers to sign up here.