Axios AM
April 12, 2022
☕ Good Tuesday morning. Today's Smart Brevity™ count: 1,388 words ... 5½ mins. Edited by Zachary Basu.
⚡ Situational awareness: The Pentagon is closely monitoring social-media reports claiming Russian forces deployed a possible chemical weapon in Mariupol, Ukraine, Pentagon press secretary John Kirby said.
1 big thing: Modern city starves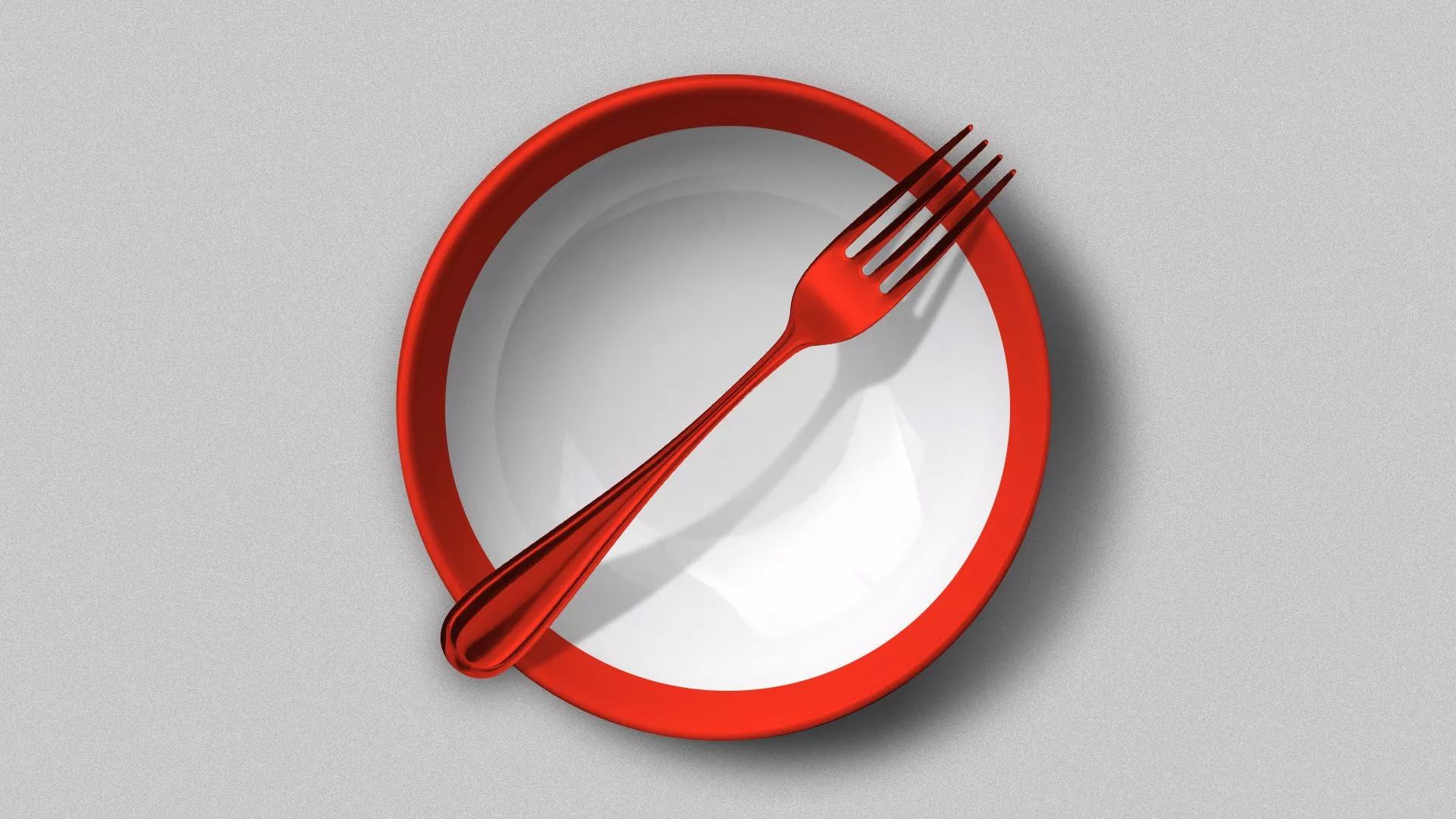 Many of Shanghai's 26 million residents are facing food shortages:
The Chinese government's strict COVID lockdowns have ground one of the world's biggest, busiest cities to a halt, Axios China author Bethany Allen-Ebrahimian writes.
Why it matters: Scenes of residents rationing vegetables and begging local officials to allow them to search for food has cast a shadow on the Chinese government's COVID response.
What's happening: Shanghai residents across the city are scrambling for food, as empty grocery shelves, unreliable government provisions and strained food delivery services make it hard to secure enough to eat.
Extreme lockdown conditions and censorship mean journalists can't easily report from the ground. Shanghai residents have turned to social media for support, posting photos of their few remaining vegetables — and videos of people demanding local health authorities allow them to leave their buildings to look for food.
A video posted to the Chinese social media platform Weibo showed a drone flying through a Shanghai neighborhood, broadcasting to residents to remain in their homes.
Shanghai authorities have forced children who have tested positive to quarantine separately from their parents if they test negative.
👀 What we're watching: Xi Jinping has signaled the country must continue its zero-COVID policy. That means intense pressure on local authorities to eliminate outbreaks, no matter the cost.
It's politically difficult for Xi to admit error. Later this year, he'll push for a third term in office.
2. Exclusive: Former Xinjiang prisoner arrives in U.S. as key witness to abuses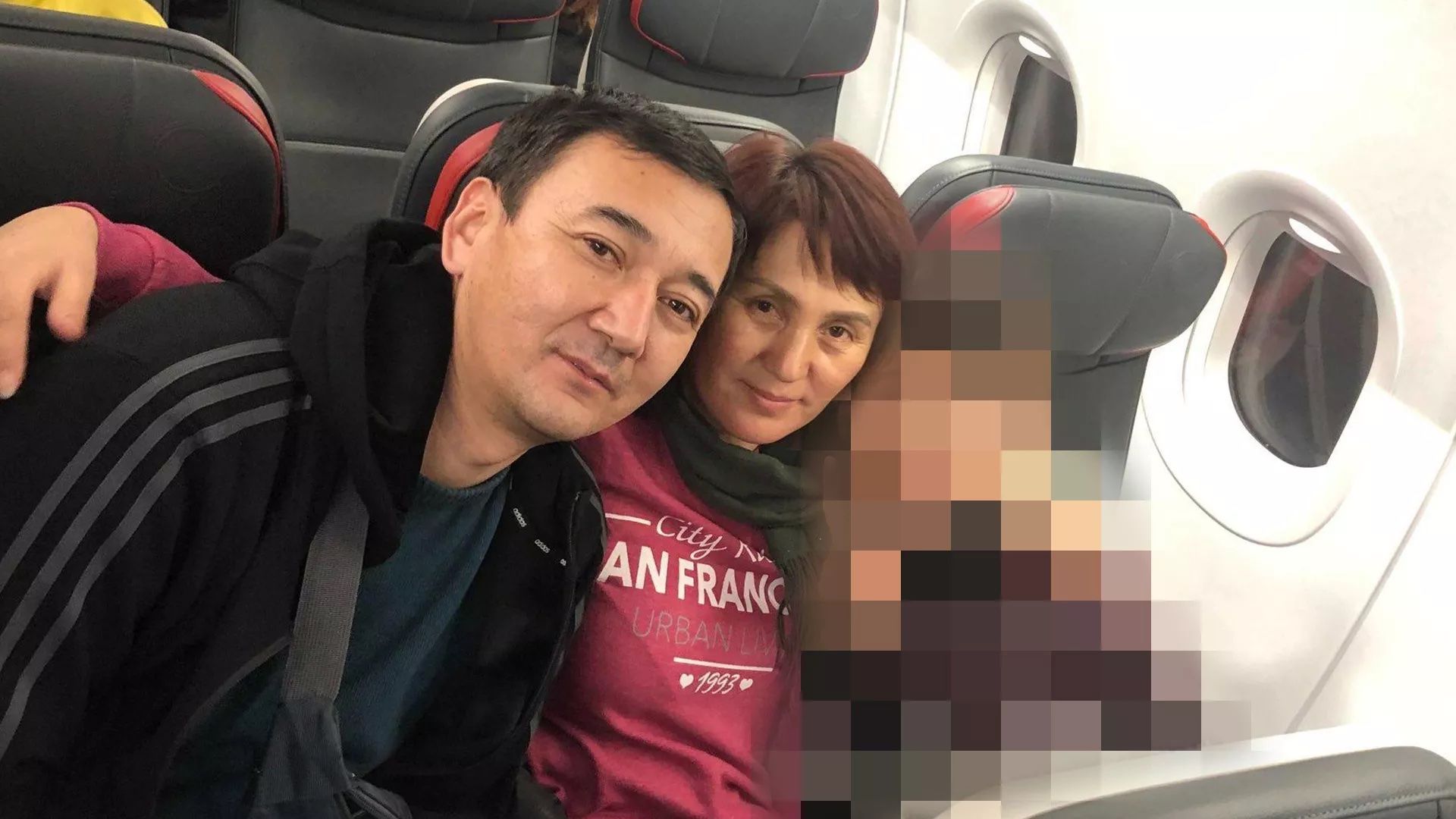 A Christian Chinese national who spent 10 months in a Xinjiang detention camp has arrived in the U.S. after months of behind-the-scenes lobbying by lawmakers, human rights activists and international lawyers, Axios' Bethany Allen-Ebrahimian and Lachlan Markay write.
Why it matters: The man, Obulbek Turdaqun, will provide evidence that international human rights lawyers say is vital to the case they have submitted to the International Criminal Court, arguing that China has committed crimes against humanity in Xinjiang.
Obulbek and his wife and child were authorized to enter the U.S. on significant public benefit parole. That permits entry for special purposes, such as testifying in a proceeding because of the expected value of the evidence, but doesn't grant immigration status.
"I feel so happy to safely arrive with my family in America. For us, this means finally realizing a long-held hope," Obulbek, who navigated multiple Asian border crossings and months in diplomatic limbo, told Axios shortly after he and his family landed at Dulles on Friday.
"First, I'm grateful to our God. I'm also grateful to the U.S. government and the friends who helped us the whole time. We would not have been able to safely arrive in America without their help."
🔭 The big picture: Obulbek is a unique witness to Chinese government repression in Xinjiang, according to international lawyers, U.S. officials and others with knowledge of the case.
He is an ethnic Kyrgyz. Though Uyghurs are the most populous ethnic group targeted for detention, several other groups who live in Xinjiang — including Kazakhs, Kyrgyz, Tajiks and Hui — have also faced detention and other forms of repression.
Obulbek is the first Christian detained in the camps to come forward publicly about his experience. The Chinese government has claimed the camps in Xinjiang are intended to deradicalize Islamic extremists, but people without religious affiliation and a small number of Christians are known to have been detained as well.
He also studied law. While in the detention camp, Obulbek says he carefully observed actions by Chinese authorities with an eye to what could be potential violations of international law, according to Conor Healy, government director at surveillance technology trade publication IPVM, whose work on Xinjiang first brought him into contact with Obulbek.
3. Axios-Ipsos poll: Most Americans say COVID isn't a crisis
Fewer than one in 10 Americans now describes COVID as a crisis — with one in six saying it's no problem at all, managing editor Margaret Talev writes from a new installment of the Axios/Ipsos Coronavirus Index.
Why it matters: These sentiments pose significant hurdles for public health officials in managing new surges.
Look at this split: Republicans were 10 times as likely as Democrats to say COVID isn't a problem — 31% to 3%.
4. 📷 1,000 words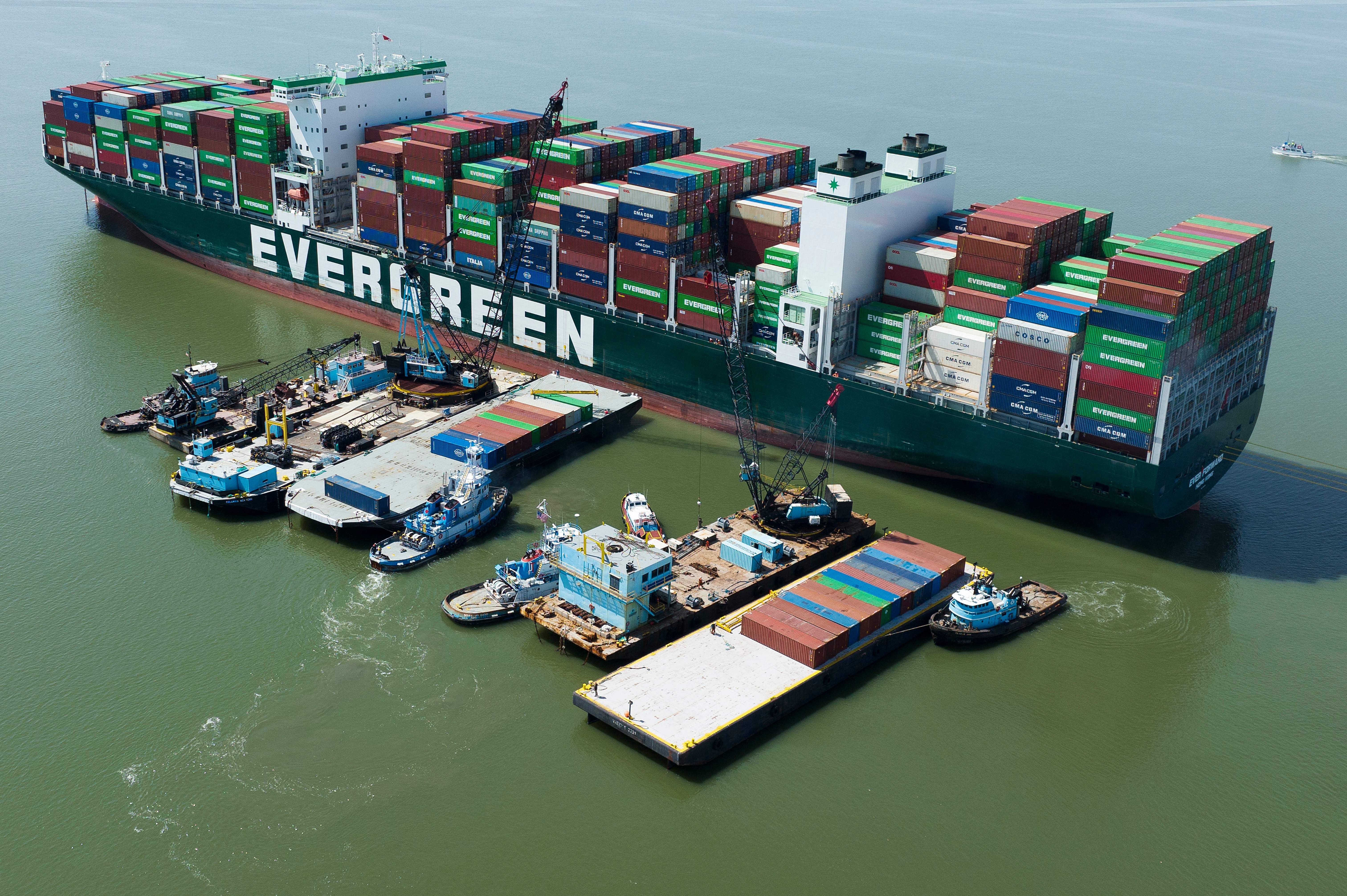 They can't free the ship. So they're trying to lighten the load, one box at a time.
Above: A tugboat pushes a barge of containers away from the Ever Forward, which ran aground in the Chesapeake Bay, near Baltimore, 30 days ago.
Only four or five boxes an hour can be offloaded from the sister ship of the notorious Ever Given, which got stuck in the Suez Canal last year.
The Coast Guard says the plan is to remove 500 of 5,000 containers.
5. 📺 Big cuts for CNN+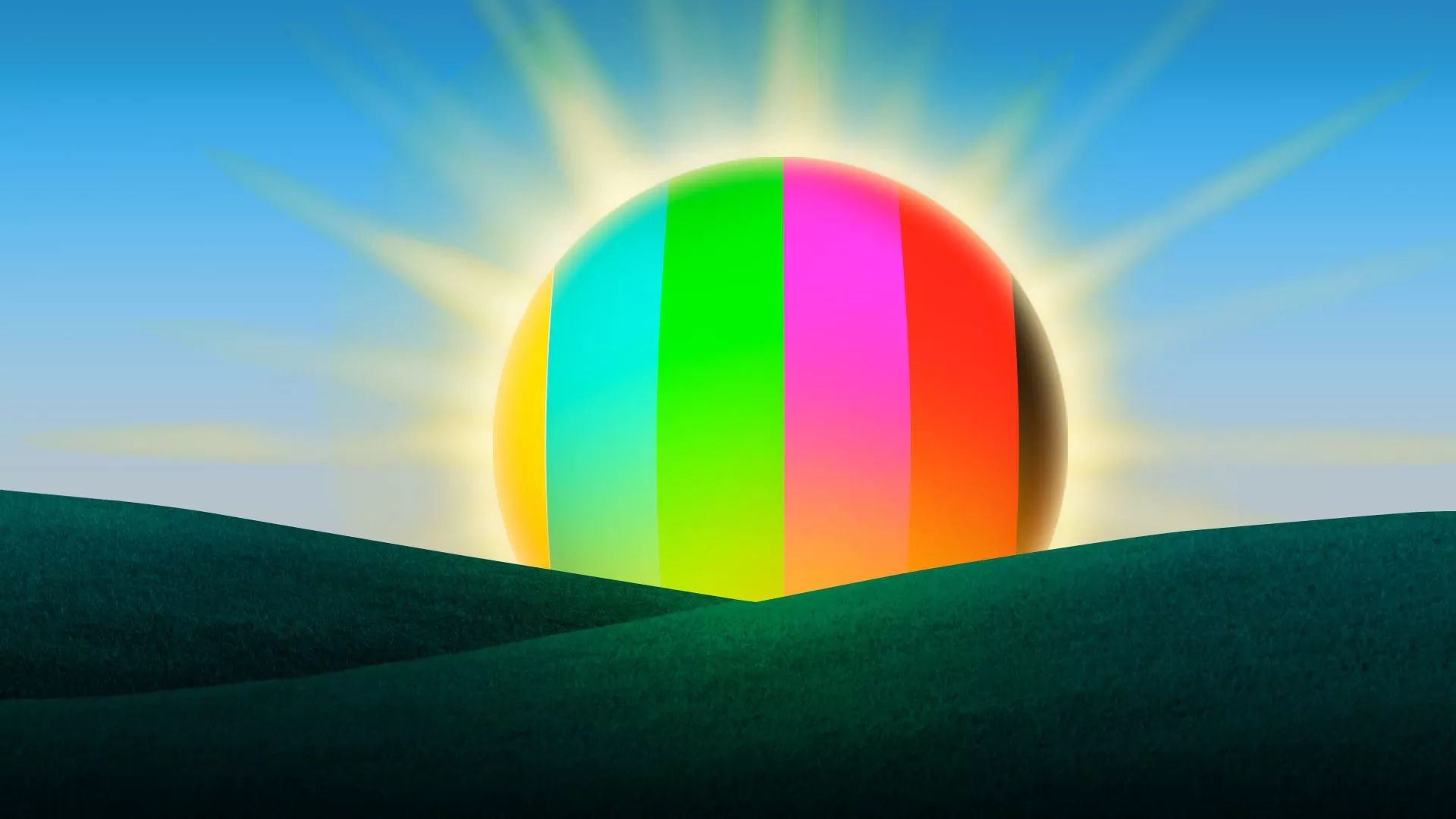 Investment in CNN+, the streaming service launched two weeks ago, is expected to be cut dramatically in response to low adoption, sources tell Axios' Sara Fischer and Tim Baysinger.
The new company leadership has yet to decide the fate of CNN+. CNN's new chief, Chris Licht, starts May 1.
The merged Discovery and WarnerMedia, formerly CNN's parent — now Warner Bros. Discovery — began trading yesterday.
Warner Bros. Discovery CEO David Zaslav immediately got to work integrating Discovery, a cable company, and WarnerMedia, a titan with deep Hollywood roots.
The new board met yesterday for the first time, a source familiar with the meeting tells Axios. Media mogul John Malone, a key stakeholder in the combined company, attended.
Zaslav met yesterday with WarnerMedia employees in New York. Last evening, he traveled to CNN's Washington bureau for an informal meet-and-greet alongside Licht.
Later this week, Zaslav and his executive team will travel to L.A. to hold the company's first global town hall.
Sources tell Axios the company isn't planning to announce major layoffs in the next month, ahead of a combined upfront presentation to Madison Avenue on May 18.
👓 P.S. Beginning in May, MSNBC's Rachel Maddow will host her 9 p.m. ET show only on Mondays, she told viewers last night. Rotating hosts will cover other weekdays as "MSNBC Prime." Keep reading.
6. 📊 Stat of the day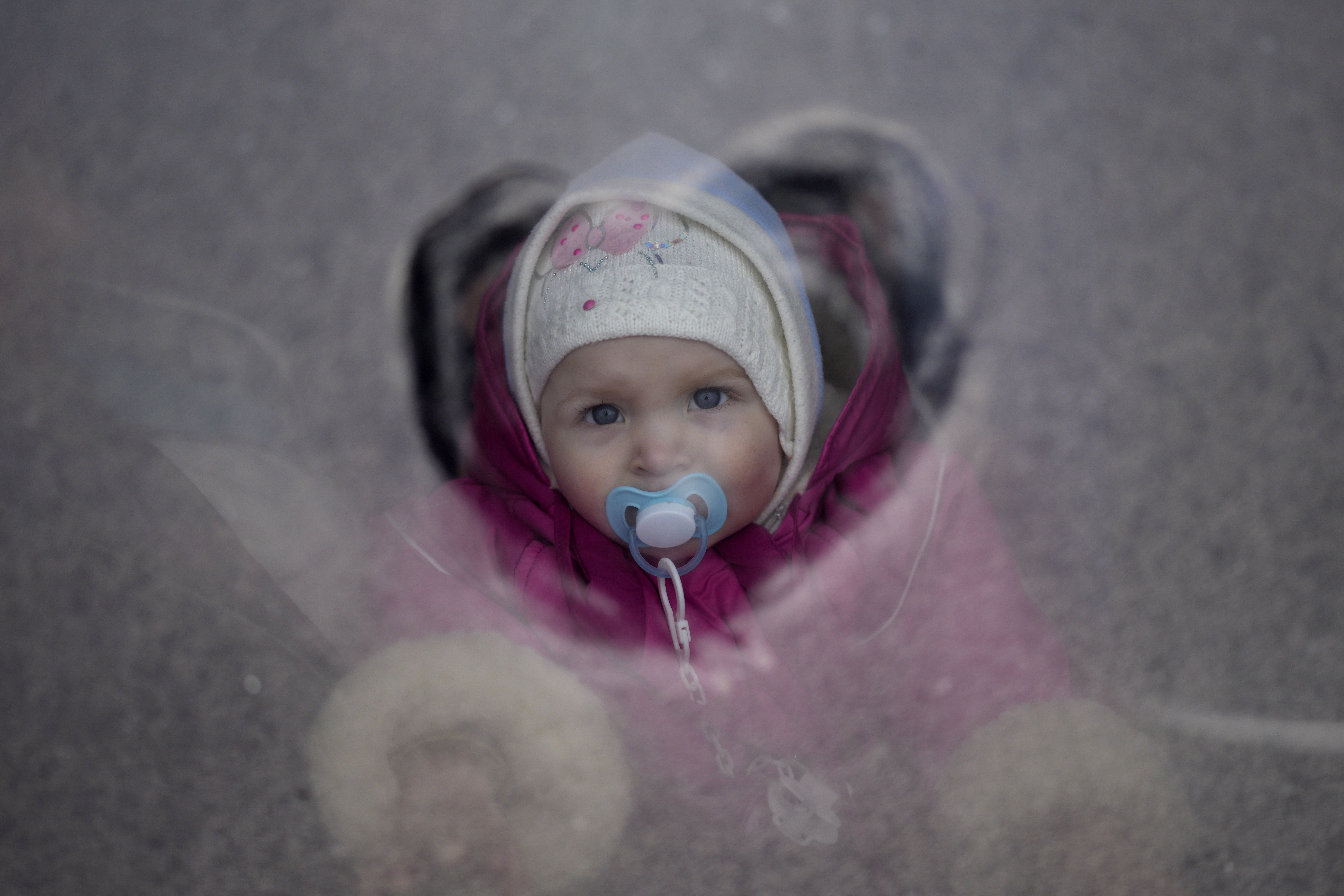 Nearly two-thirds of Ukrainian children (64%) have fled their homes in the six weeks since Russia invaded, the U.N. children's agency says (via AP).
The U.N. has verified deaths of 142 youngsters in Ukraine, though the number is almost certainly much higher — "many of them ... caused by crossfire or the use of explosive weapons in populated areas."
4.8 million of Ukraine's 7.5 million children are displaced, Manuel Fontaine — UNICEF's emergency programs director, who just returned from Ukraine — told the U.N. Security Council in New York.
7. Urban League's dire democracy warning

The National Urban League's 2022 "State of Black America" report warns of a systematic effort to "disenfranchise, delude, manipulate and intimidate American voters," Axios' Russell Contreras writes.
"[T]here's a plot to destroy American democracy," National Urban League President and CEO Marc Morial told reporters on a call ahead of today's release of the annual report's 46th edition.
What's happening: The report says state legislatures have been restricting voting access in districts with large populations of Black Americans, Latinos and Native Americans.
The Urban League's Equality Index (graphic above) was stagnant. The measure estimates the share of the pie Black Americans get compared to white Americans — economic status, health, education, social justice and civic engagement.
8. ✈️ 1 for the road: World's busiest hubs
Eight of the world's top 10 airports for passenger traffic in 2021 were in the U.S., with the other two in China, Airports Council International said yesterday.
Why it matters: "All top 10 airports have a significant share of domestic traffic, the traffic segment that has been leading global recovery," the industry group said.
The biggest jump over the past year was Orlando International Airport, as leisure travel returned.
📬 Invite your friends to sign up here to get their daily essentials — Axios AM, PM and Finish Line.