Happy Friday! Situational awareness: Trump's stunning shift on guns left lawmakers scrambling, per AP: "Any movement on legislation has skidded to a halt in Congress. Late [last night], Trump tweeted that he'd had a 'Good (Great) meeting in the Oval Office tonight with the NRA!'" The NRA agreed.
And ... "Hopes for imminent, comprehensive legislation on immigration have fallen as proposals fail to gather support and lawmakers are preoccupied with gun control."
https://www.axios.com/newsletters/axios-am-16b8b649-9821-4c56-9794-b28148110f69.html?chunk=0#story0
1 big thing: Trump's secret fantasies realized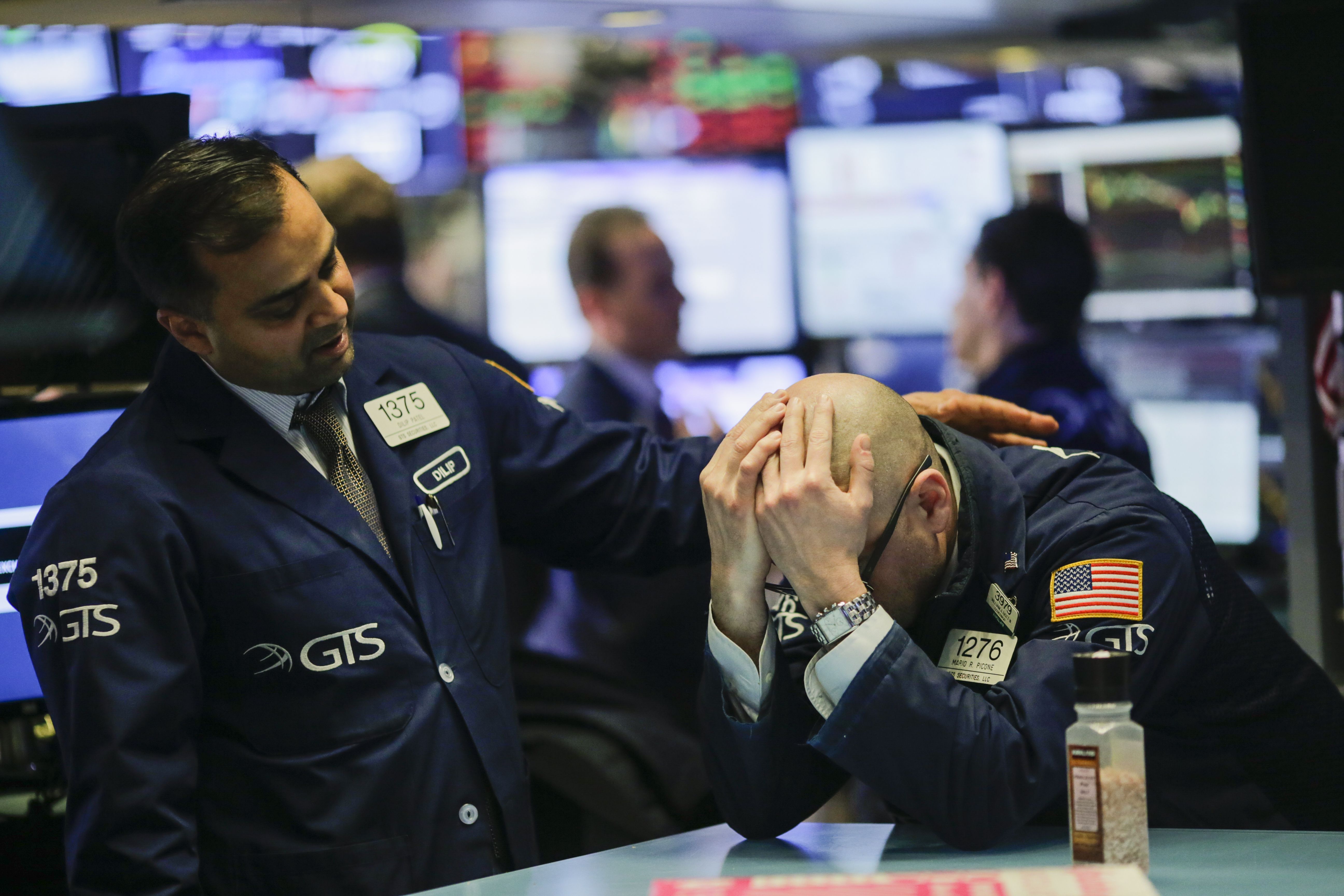 A trader comforts a coworker on the floor of the New York Stock Exchange, where the Dow closed down 420 points (1.7%) after Trump's tariffs announcement. (Eduardo Munoz Alvarez / Getty Images)
President Trump has long mused about doing what he wants, when he wants, how he wants. He wanted tariffs on steel and aluminum — big ones — now. He wanted to negotiate with Congress — in public, on his court, surprise and shock, all for the cameras. He wanted to ditch any P.C. pretenses and consider Singapore-style death for all drug dealers. He wanted to play by his rules alone. 
But his staff at times managed to talk him off the ledge. No more. Tired of the restraints, tired of his staff, Trump is reveling in ticking off just about every person who serves him:
Trump hates rigidity and rules. He has grown to especially hate Kelly's rigid rules, so he purposely blew off Kelly's process and announced planned tariffs in a haphazard way.
A source close to Trump told me: "He tried to play by Kelly's rules. Now we all have to learn to play by POTUS' rules."
There are signs Trump has also had it with his National Security Adviser H.R. McMaster, who he complains is long-winded and inflexible. MSNBC's Nicolle Wallace reported Trump is ready to bounce him.
The tariffs call was also a big middle finger to economic adviser Gary Cohn, who has fought for more than one year to kill tariffs that would provoke a trade war or higher prices for consumers, a de facto tax increase. Cohn, who stuck around to fight tariffs, now seems more likely to leave. 
Trump loves his reality-TV negotiating sessions with lawmakers, where cameras and reporters witness what would usually be private conversations:
His gun-control-friendly remarks this week during a 64-minute Roosevelt Room meeting, which left Democratic senators thinking they had scored a victory, stunned Republican congressional leaders and his own staff.
Look for Trump to do more of these.
You can't accuse him of springing a tariffs surprise on the American people — this is what he campaigned on, day in and day out, Jonathan Swan points out:
Senior officials and staff kept slow-walking him. Trump wanted what he wanted. And when they didn't give it to him, he finally exploded.
Bottom line: Staff can try to impose their views on Trump. But when it comes to trade — the one thing he's believed consistently for 30 years — they will inevitably fail.
Trump's trade actions yesterday raise an important question:
What happens now with NAFTA and KORUS (United States-Korea Free Trade Agreement), both of which Trump has threatened to scuttle?
The conventional wisdom in Washington has recently become that Trump has softened on these deals and won't really terminate them — he'll just tweak them.
But how confident do all the best and the brightest feel about their prognostications now?
Swan, who has been covering the White House trade fights for 13 months emails: "I am humble enough to say I have no earthly idea what Trump will do."
Be smart: Right now, Trump is feeling like a man of steel on tariffs and guns. But history shows his actions are often a very malleable cut of aluminum. 
https://www.axios.com/newsletters/axios-am-16b8b649-9821-4c56-9794-b28148110f69.html?chunk=1#story1
2. West Wing overheard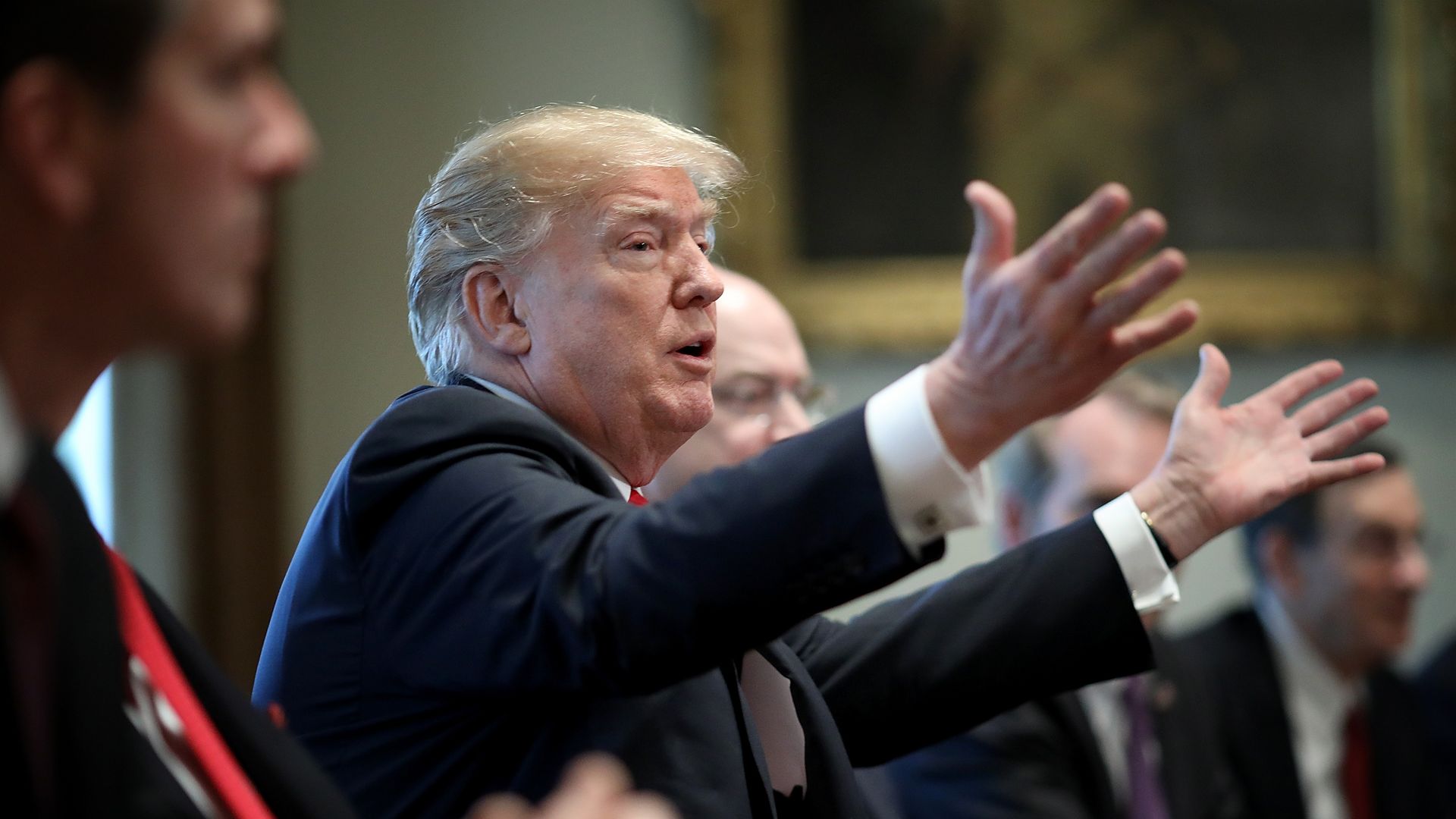 White House staff, most of whom were in the dark about Trump's planned tariffs announcement, are referring to Commerce Secretary Wilbur Ross, the victor in the policy coup, as "Chief Ross," Jonathan Swan hears:
Their reasoning: Based on what happened on trade, the 80-year-old Ross looks more in charge than White House Chief of Staff John Kelly.
P.S. Paragraph du jour, from N.Y. Times' Mark Landler and Maggie Haberman:
"Privately, some aides have expressed frustration that Mr. Kushner and his wife, the president's daughter Ivanka Trump, have remained at the White House, despite Mr. Trump at times saying they never should have come to the White House and should leave. Yet aides also noted that Mr. Trump has told the couple that they should keep serving in their roles, even as he has privately asked Mr. Kelly for his help in moving them out."
https://www.axios.com/newsletters/axios-am-16b8b649-9821-4c56-9794-b28148110f69.html?chunk=2#story2
3. Trump to Persian Gulf: No deal, no Camp David
President Trump, who wants to bring feuding Persian Gulf monarchies to Camp David for a spring summit, plans to tell them next week: No breakthrough in the Qatar crisis, no Camp David, AP's Josh Lederman writes:
"A potential summit of the six-country Gulf Cooperation Council in May at the prestigious presidential retreat in Maryland's Catoctin Mountains will be scuttled unless Qatar and neighbors Saudi Arabia, the United Arab Emirates and Bahrain are on track to resolve the nearly year-long spat."
"Tim Lenderking, the top State Department official for the Persian Gulf, and retired Marine Corps. Gen. Anthony Zinni [are headed] to the region to meet with officials from the countries involved in the dispute."
The backstory: "There's ... concern that holding the summit while the crisis is still raging could lead to drama that would reflect poorly on Trump."
https://www.axios.com/newsletters/axios-am-16b8b649-9821-4c56-9794-b28148110f69.html?chunk=3#story3
4. Tweet du jour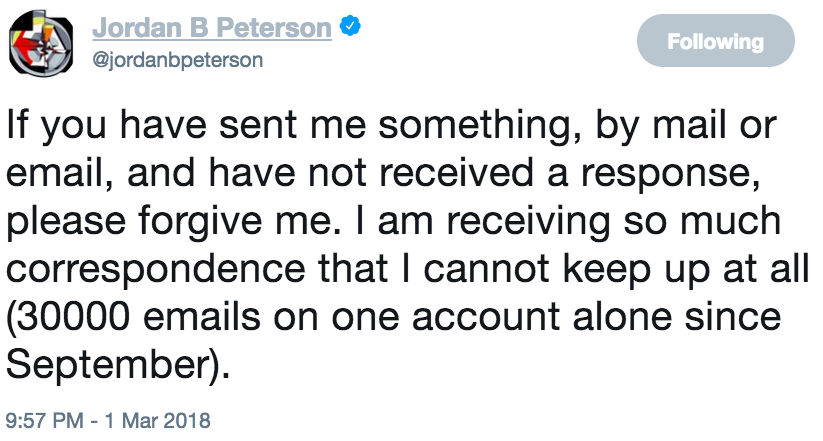 Jordan Peterson, a University of Toronto psychology professor who has 506,000 Twitter followers, published his book, "12 Rules for Life: An Antidote to Chaos," in January.
David Brooks on "The Jordan Peterson Moment": "My friend Tyler Cowen argues that Jordan Peterson is the most influential public intellectual in the Western world right now, and he has a point. Peterson ... has found his real home on YouTube, where his videos have attracted something like 40 million views. ... [H]e eviscerates identity politics and political correctness."
https://www.axios.com/newsletters/axios-am-16b8b649-9821-4c56-9794-b28148110f69.html?chunk=4#story4
5. Microsoft president: Cyber is the new war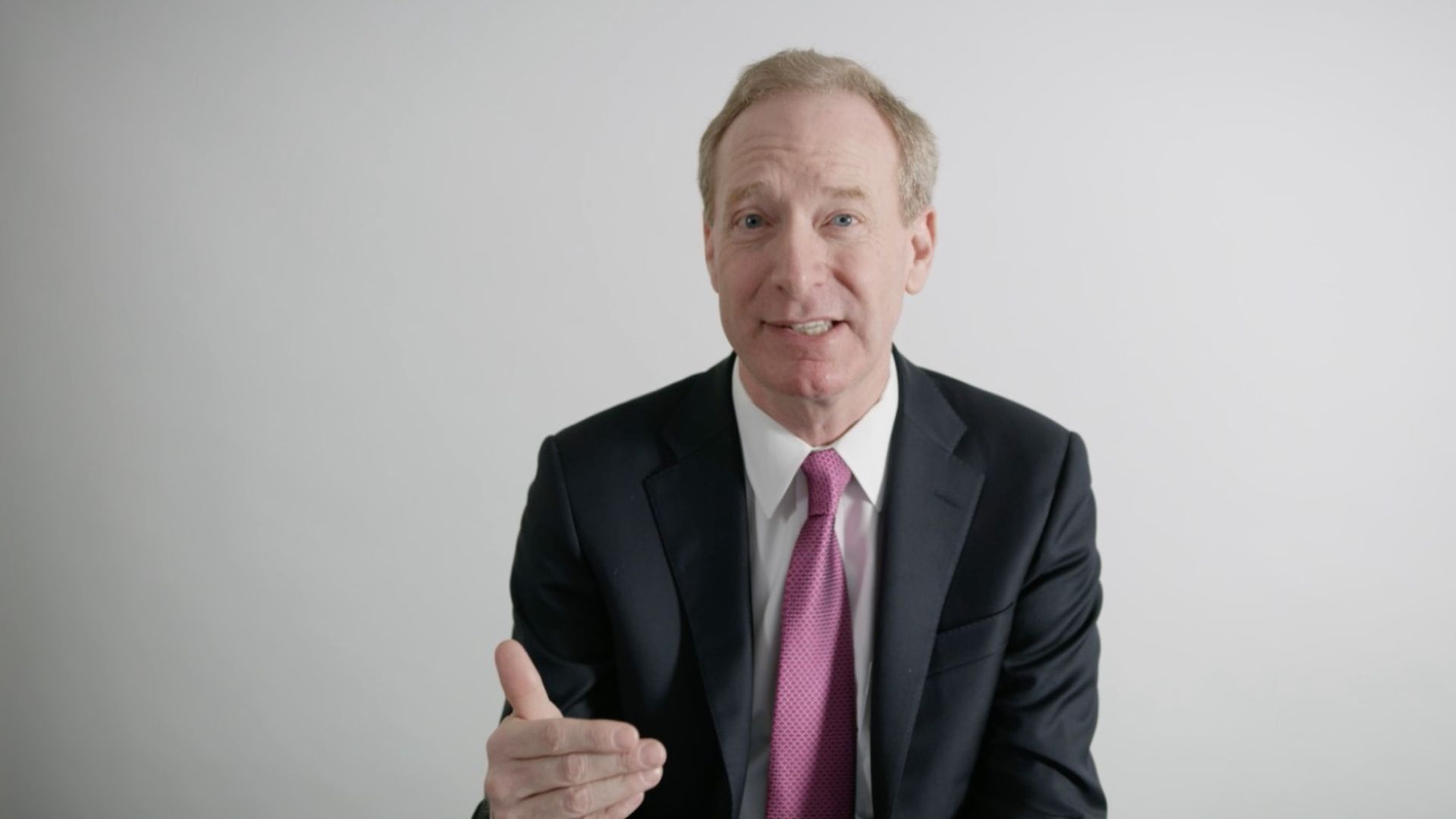 Axios managing editor Kim Hart spoke with Microsoft president Brad Smith, who says 2017 was a "wake up call" and that the tech community will need to put more focus on working together to fight the security breaches.
YouTube, by Bubba Atkinson, Rob Groulx and Eli Sinkus
https://www.axios.com/newsletters/axios-am-16b8b649-9821-4c56-9794-b28148110f69.html?chunk=5#story5
6. Bite of the day
"If your response to the question, 'Have you ever been asked by your boss to lie for him?' is to take two time outs [to talk to your lawyer], we already know the answer to the question."
— Rep. Eric Swalwell (D-Calif.), on the House Intelligence Committee's questioning of Hope Hicks
(CBS News)
https://www.axios.com/newsletters/axios-am-16b8b649-9821-4c56-9794-b28148110f69.html?chunk=6#story6
7. Ad industry reels as clients cut spending
"Turmoil on Madison Avenue as Marketers Push for Change ... P&G slashes digital ad spending, calls for disrupting 'archaic Mad Men model'" — Wall Street Journal front page:
What's new: "The world's biggest marketers are taking aggressive steps to change how they buy ads, triggering upheaval across the advertising industry."
What happened: "Procter & Gamble Co. ... slashed spending on digital advertising by more than $200 million last year, after a recent push for more transparency had revealed such spending to be largely wasteful."
Why it matters: "It represents an important shift after years of marketers raising digital ad spending almost reflexively."
"WPP, the world's largest ad agency company, ... logged its worst performance since the financial crisis, posting a decline in net sales for the year and projecting no growth in 2018."
"Among the reasons: Big clients like P&G and Unilever PLC have been stepping up their campaigns to cut ad agency costs."
https://www.axios.com/newsletters/axios-am-16b8b649-9821-4c56-9794-b28148110f69.html?chunk=7#story7
8. Putin denies "new cold war" but has nuke ready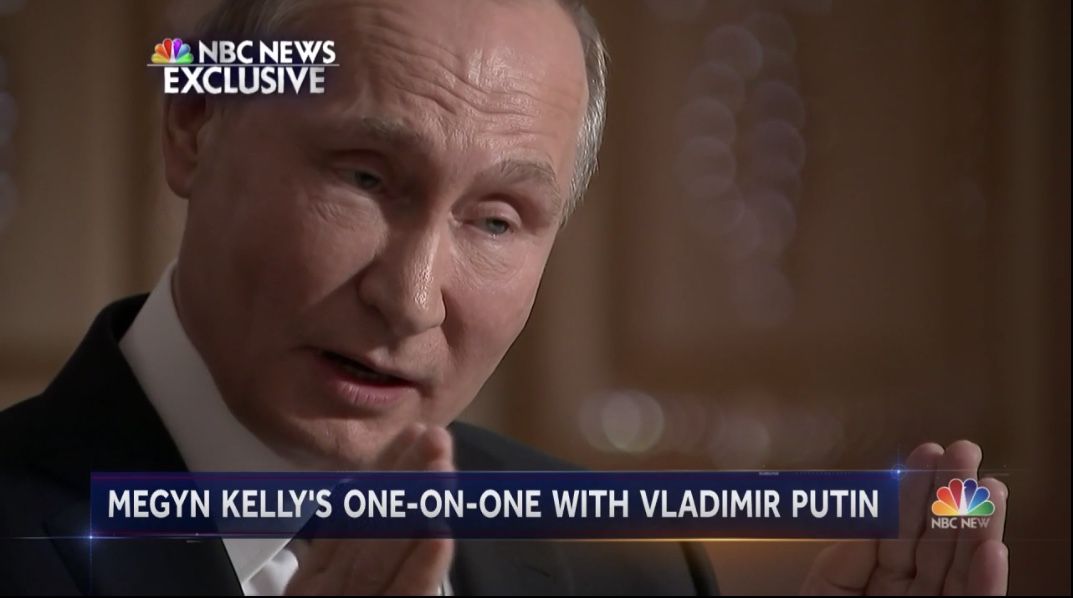 NBC News
NBC's Megyn Kelly to Russian President Vladimir Putin in Moscow yesterday, after his aggressive speech to the nation bragging about an "invincible" nuclear missile:
"Several analysts in the West have said this is a declaration of a new Cold War. Are we in a new arms race right now?"
Putin: "My point of view is the individuals who have said that a new Cold War has started are not really analysts, they do propaganda."
Kelly: "For the record, right now, do you have a workable ICBM that is powered by nukes that you've tested successfully?"
Putin: "All of those tests were successful. It's just each of these weapons systems is at a different stage of readiness. One of them is already on combat duty. It's with troops."
P.S. WashPost A1 sidebar to lead story on Putin speech ("Tough talk from Russia"): "Relations with U.S. at worst point since Cold War."
https://www.axios.com/newsletters/axios-am-16b8b649-9821-4c56-9794-b28148110f69.html?chunk=8#story8
9. First look: How each party can court Hispanics
As candidates and party groups hone their midterm messages, here's an interesting takeaway from a national online survey of 3,000 Hispanic adults, by Civis Analytics, Deep Root Analytics and WPA Intelligence:
Hispanic-friendly issues for Republicans:
Cutting taxes
School choice
Energy policy
Individual mandate
Hispanic-friendly issues for Democrats:
Path to citizenship
Right to choose
Increase taxes to fund programs
Business regulation
From memo by Deep Root CEO Brent McGoldrick and WPAi CEO Chris Wilson:
"A key finding discovered in this research is that two-thirds (65%) of Hispanic respondents agree with this statement: While I typically vote for candidates of one political party, if the other party's candidates made an effort to reach out to me, I would be open to consider voting differently."
Go deeper ... Read the memo. ... See the survey toplines.
https://www.axios.com/newsletters/axios-am-16b8b649-9821-4c56-9794-b28148110f69.html?chunk=9#story9
10. 1 shop thing: "Alexa, I need ... everything"
"The retail revolution shifting sales from stores to laptops to smartphones could be on the verge of its next sea change — when shoppers will ask Amazon's Alexa and other voice-driven speakers to order just about everything," USA Today's Charisse Jones writes on the front page:
"Purchases made through devices such as Google Home and Amazon's Echo are projected to leap from $2 billion to $40 billion by 2022 as technology improves, U.S. consumers become more comfortable and the speakers become nearly as commonplace in homes as a flat-screen TV,  according to a new study from OC&C Strategy Consultants."
What doesn't work: "It can be difficult to compare prices when ordering via speaker."
"Shoppers are more apt to buy cheaper items, such as phone charger cables, via voice. The average online basket was $661 for online purchases of electronics, compared with $239 for voice orders, OC&C said. "