December 16, 2019
☕ Good Monday morning from Seattle.
Today's Smart Brevity™ count: 1,194 words ... 4½ minutes.
1 big thing: Focus group's Obama/Trump voters are now Trump voters
At a focus group in Saginaw, Mich., swing voters who went for President Obama and then flipped to Donald Trump are firmly in Trump's camp now — and said they're sick of impeachment, Axios' Alexi McCammond reports.
Why it matters: The two-hour-plus conversation revealed major warning signs for the Democratic Party in a crucial swing county that will be a pivotal area to win in 2020.
That was the biggest takeaway from an Engagious/FPG focus group last week, made up of 10 voters who flipped from Obama in 2012 to Trump in 2016.
Why Saginaw matters: Trump won Saginaw County by just over 1% in 2016, and Obama won by nearly 12% in 2012.
While a focus group is not a statistically significant sample like a poll, these responses show how some voters are thinking and talking about the 2020 election in crucial counties.
What we found:
These voters call impeachment a distraction from issues that would actually improve their lives, like preserving Social Security, cracking down on illegal immigration, and keeping jobs in the U.S.
Between the lines: These voters aren't sick of Trump's antics, like other swing voters we've talked with for this series. And they don't feel a sense that things need to get back to "normal" — Trump is their new normal.
They have virtually zero trust in the media's coverage of him.
Their support for Trump will grow, they said, even if the country enters a recession or a full-blown trade war with China.
And they credit Trump with making health care more affordable, thanks to — they said — his GOP tax law, which some said has saved them more in taxes so they can now reallocate that money to pay for prescription drugs.
Their responses were strikingly at odds with several other groups of Obama/Trump voters we've spoken with this year.
In past focus groups this year around the upper Midwest, we've heard voters say they wish Michelle Obama would run for president, and that they've soured on Trump's personality.
But swing voters in our focus groups from Ohio, Iowa and now Michigan have revealed a common disdain for impeachment.
While only two participants said they are definitely voting to re-elect Trump next year, all the voters said they're not excited by any 2020 Democrats.
2. ⚖️ The case against Donald John Trump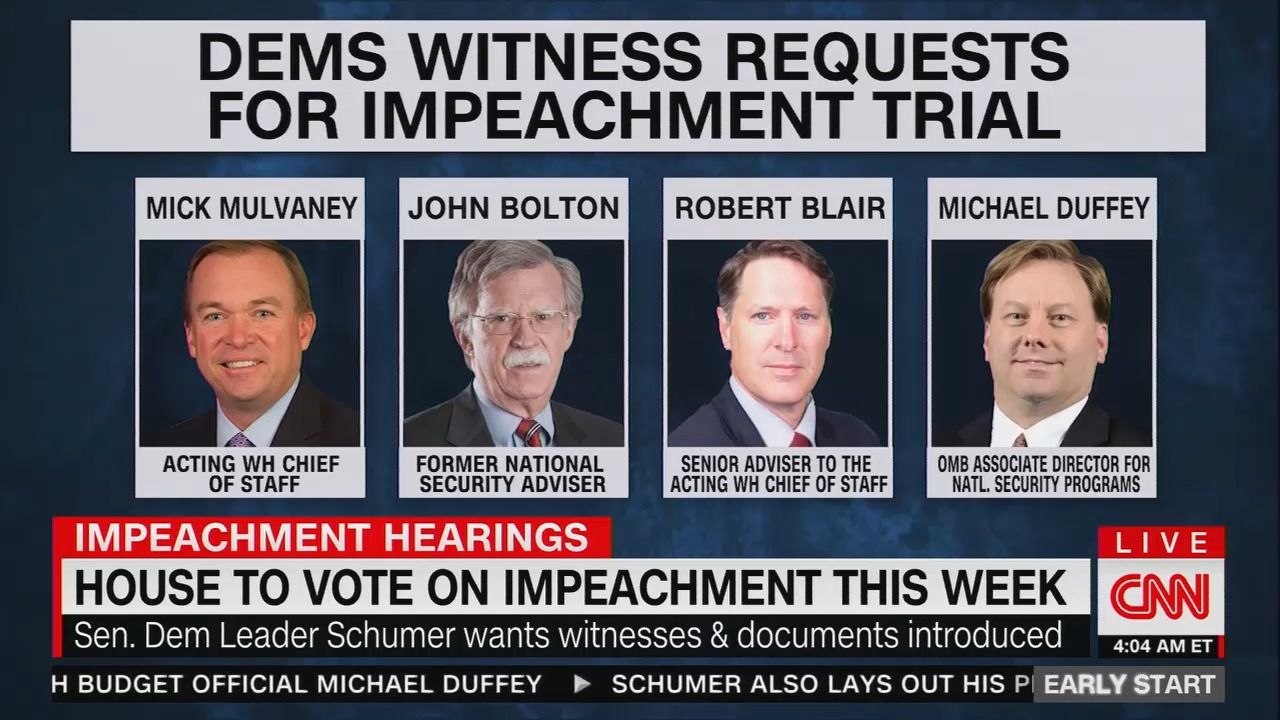 Early this morning, ahead of an impeachment vote this week by the full House, the Judiciary Committee published a 658-page report laying out its case:
That Donald John Trump, President of the United States, is impeached for high crimes and misdemeanors and that the following articles of impeachment be exhibited to the United States Senate ...
Article I: Abuse of Power ... Article II: Obstruction of Congress.
Senate leaders began jockeying over the rules for the January trial:
Senate Democratic Leader Chuck Schumer sent a letter last evening asking Senate Majority Leader Mitch McConnell to call four witnesses who refused to testify before the House impeachment committees. Read the letter.
In an email, McConnell's office called the letter a "stunt."
The Senate trial is poised to be short — perhaps two weeks. Trump seems to have come around to McConnell's plan to involve no new witnesses, Axios' Jonathan Swan reported in Sneak Peek.
3. ⚽ China pulls soccer coverage after player's criticism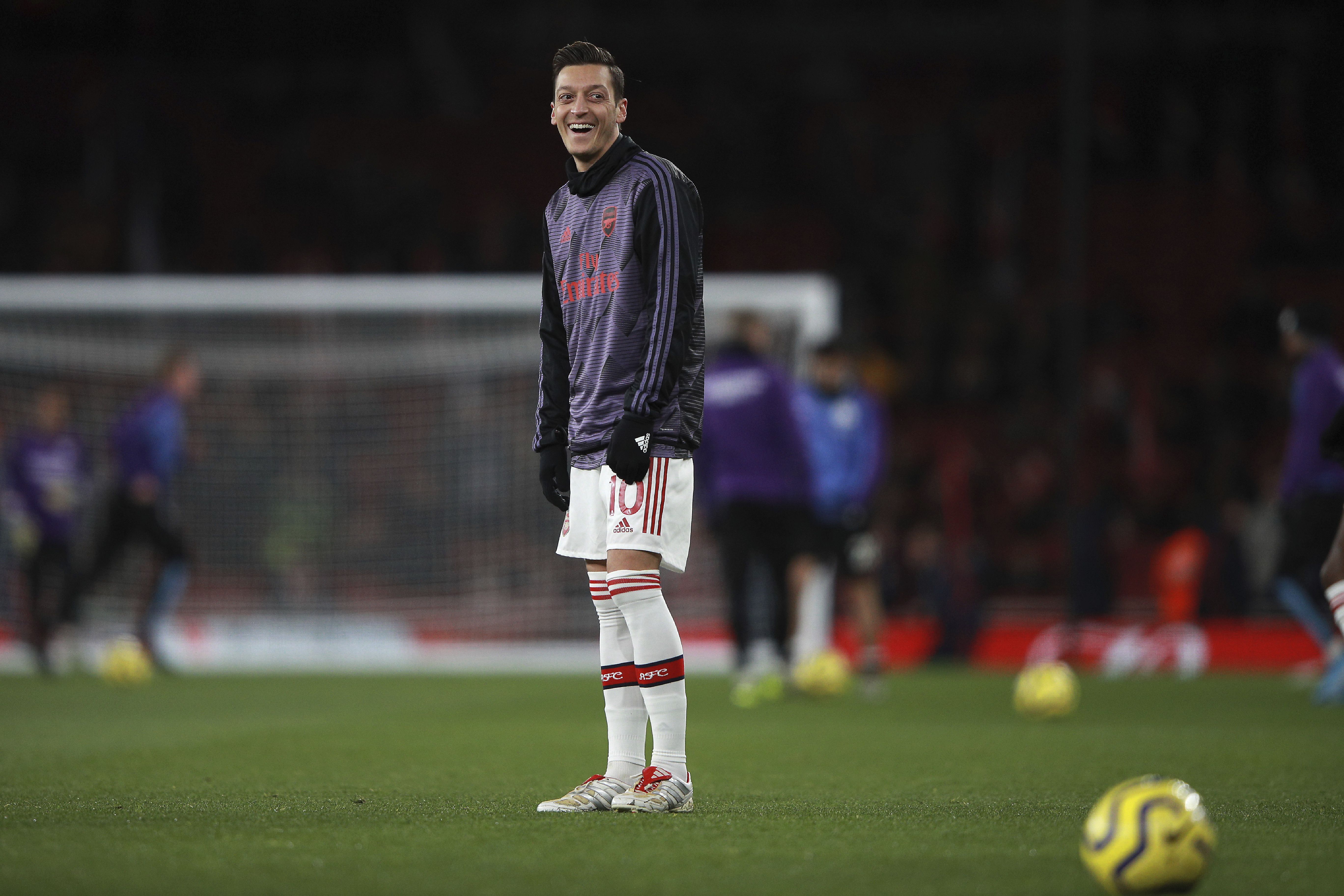 Chinese TV pulled coverage of Arsenal's Premier League match against Manchester City after Mesut Ozil, a forward for the London club, criticized Beijing's brutal mass crackdown on ethnic Muslims, AP's Rob Harris reports.
China is the Premier League's most lucrative overseas broadcast market, with the rights sold for $700 million in a three-year deal through 2022.
Why it matters: Beijing is successfully strong-arming Western businesses over the slightest dissent. The Chinese government exacted costly retribution on the NBA after a general manager tweeted an image supporting pro-democracy protesters in Hong Kong.
A social media post by Ozil on Friday denounced China for burning Korans, closing mosques and killing religious scholars.
Wait for it: Arsenal used a post on Chinese social media network Weibo to dissociate itself from Ozil's action.
4. Pic du jour: Battle of the Bulge, 75 years on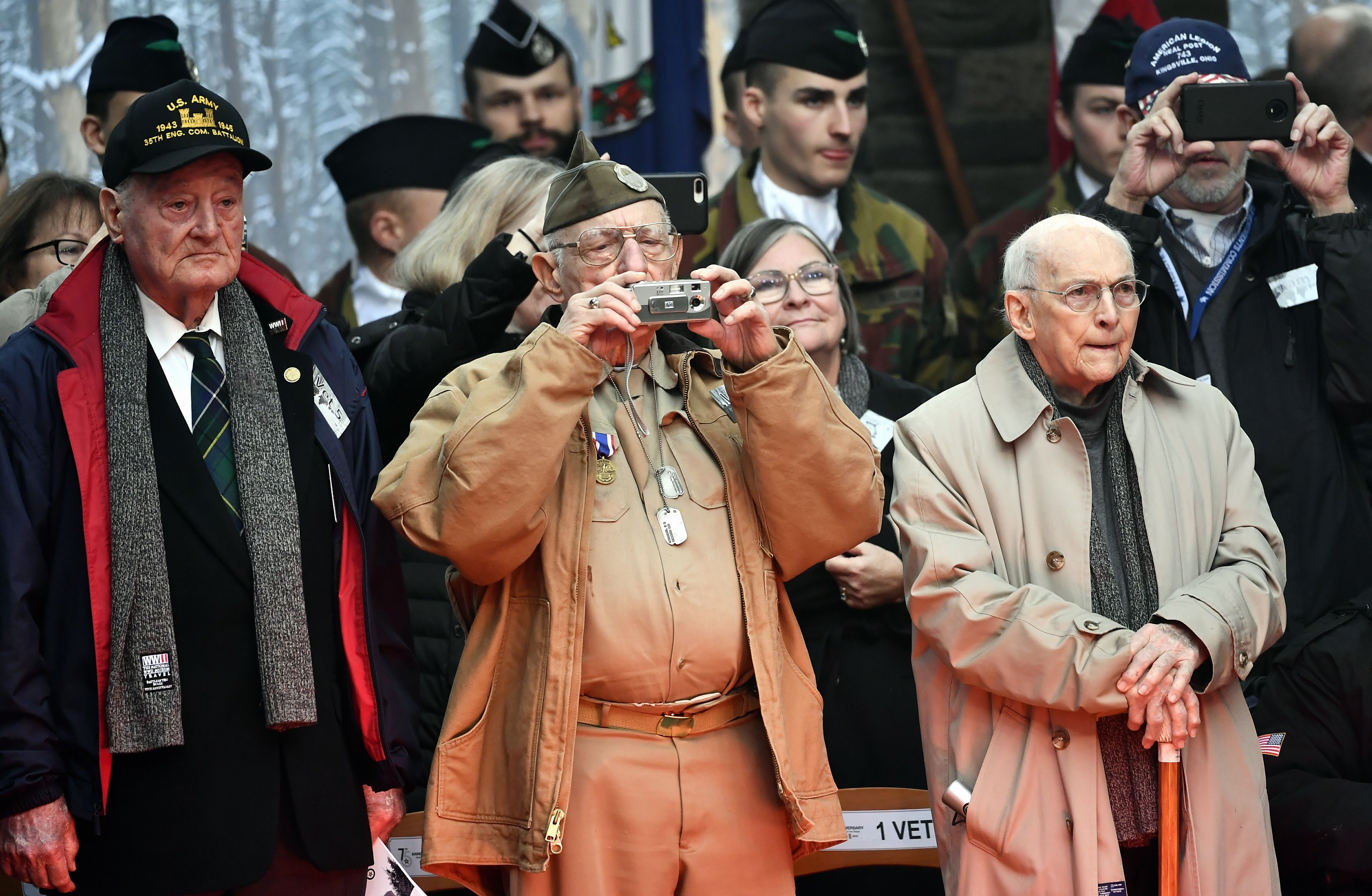 Royalty, U.S. and European officials are attending ceremonies today to mark the 75th anniversary of one of the most important battles in military history — the Battle of the Bulge, which began at dawn on Dec. 16, 1944, and stopped Adolf Hitler's last-ditch offensive to turn the tide of World War II. (AP)
Above, veterans attend a ceremony today in Bastogne, Belgium.
Below, U.S. soldiers line up for food during their drive.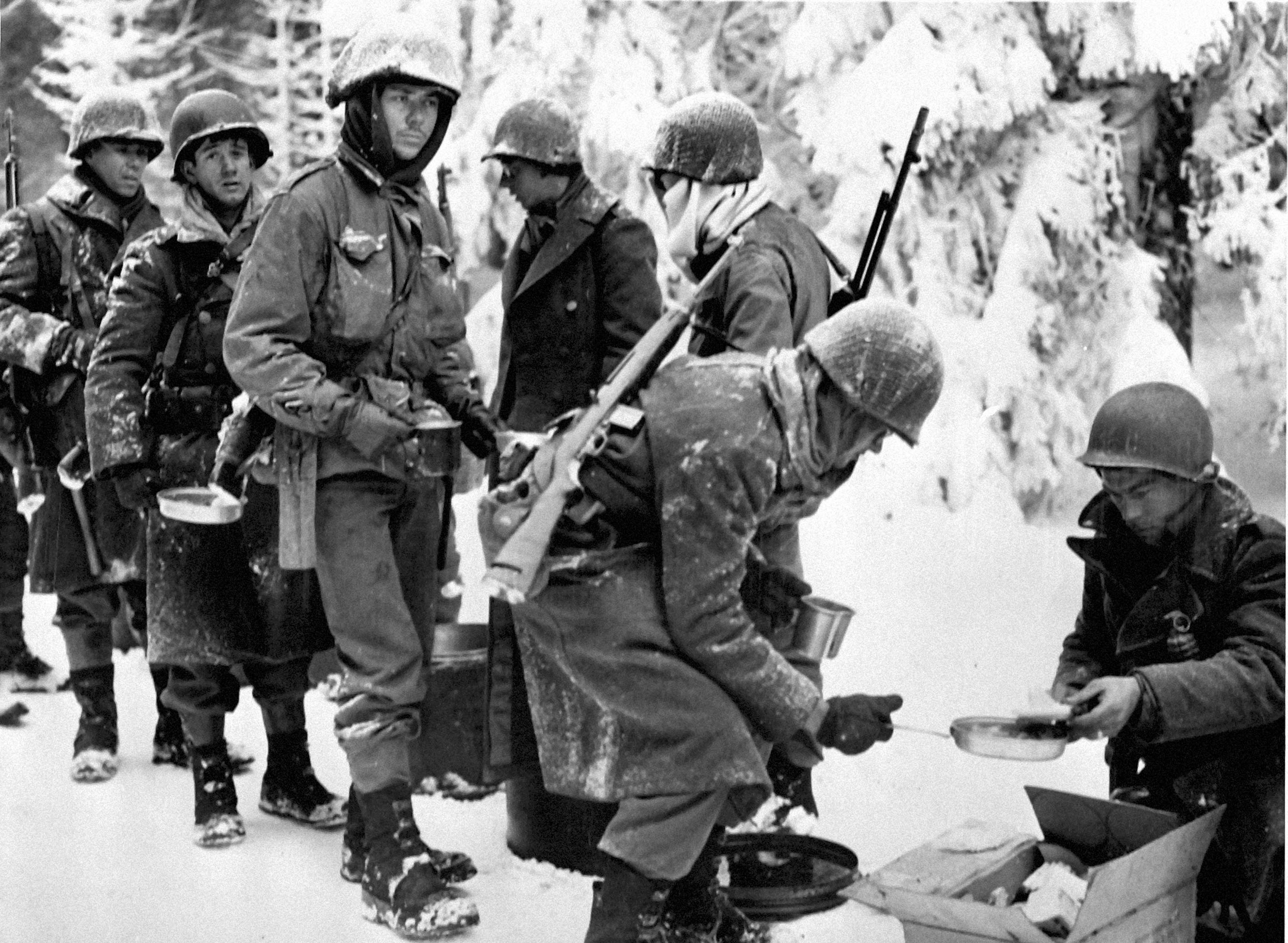 5. Hallmark hell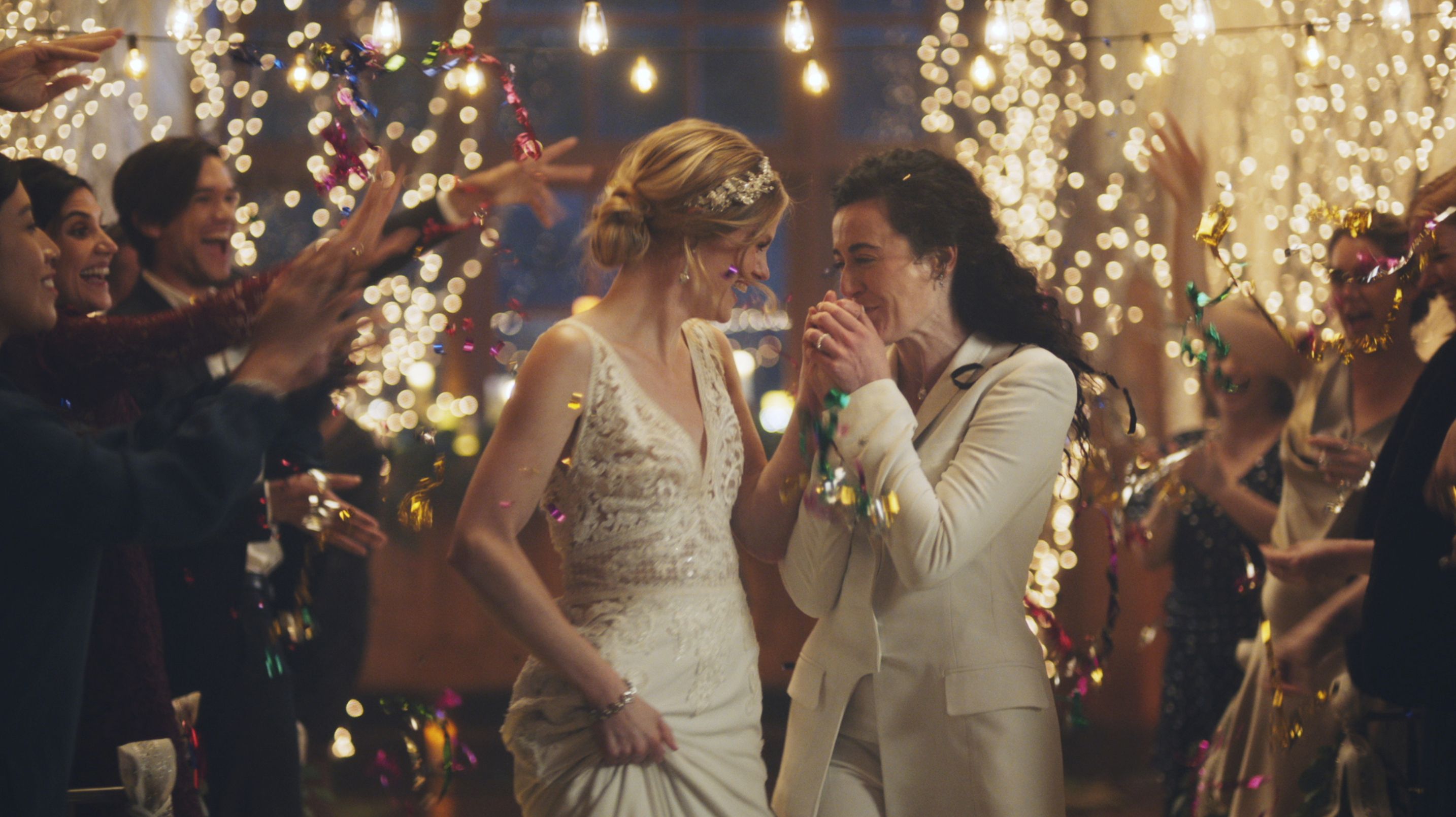 The Hallmark Channel ran an ad featuring a same-sex couple, then pulled it after criticism from a conservative group. Then, after even more criticism online, Hallmark reversed and tweeted last night that it would reinstate ads by Zola, a wedding-planning site:
"Crown Media Family Networks apologizes for the decision ... 'We are truly sorry for the hurt and disappointment this has caused,' said Mike Perry President & CEO, Hallmark Cards."
Why it matters: This is the 10th anniversary of the Hallmark Channel's "Countdown to Christmas" marathons, which aim to be as bland as possible.
6. 80 just a number for American nuke plants
Operators of up to 20% of America's nuclear reactors are seeking federal approval to run reactors for an unprecedented 80 years, Axios' Amy Harder writes in her "Harder Line" column.
Why it matters: The trend helps combat climate change — but it's also raising serious safety concerns.
Earlier this month, the Nuclear Regulatory Commission approved the first application seeking such an extension, renewing the operating licenses of two reactors near Miami from 60 years to 80.
7. This surprised me: Iowa may have multiple winners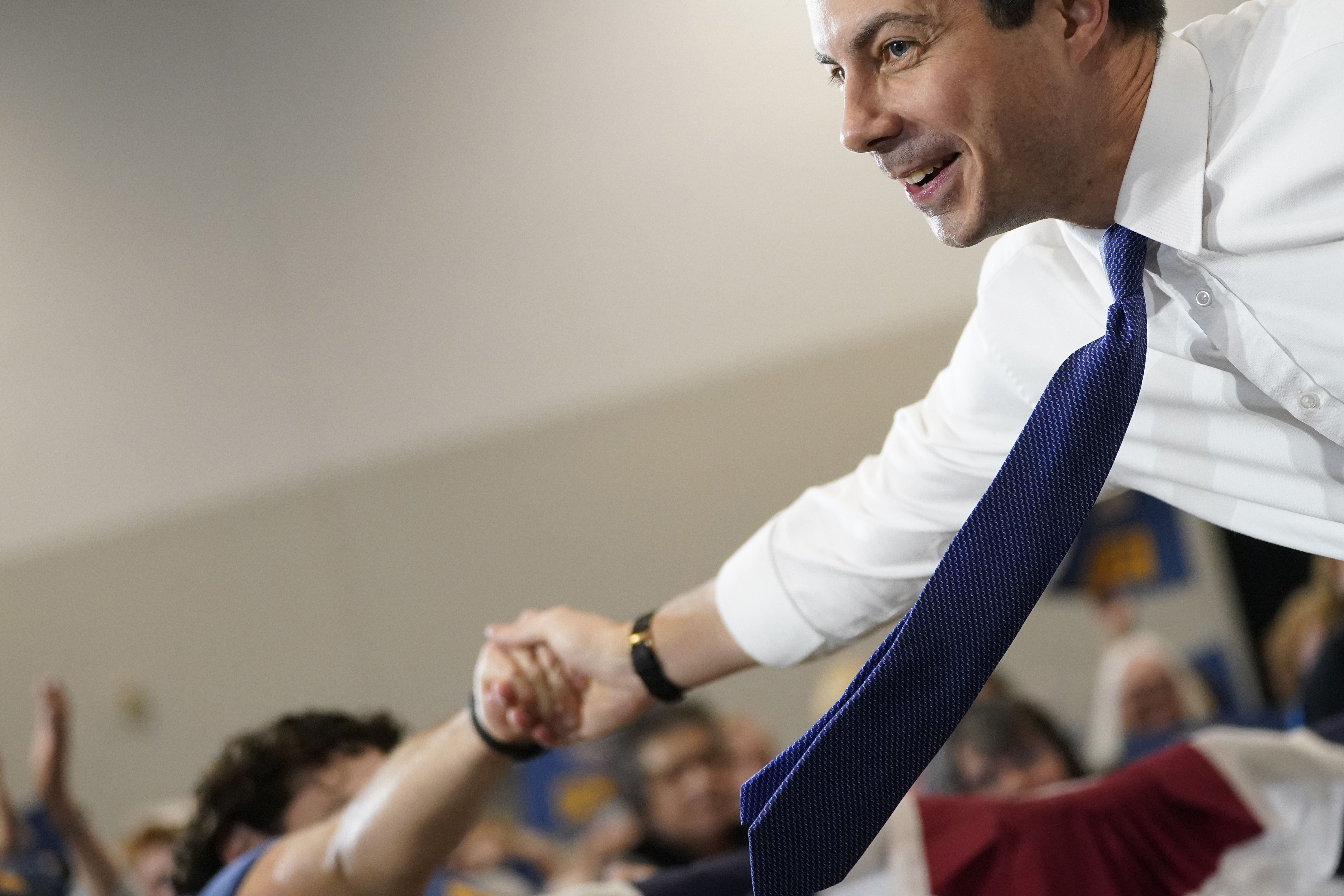 I hadn't heard about this, until I saw it as the lead story of the Des Moines Sunday Register ... New Iowa caucus "rules adopted this year open the possibility — some insiders call it a probability — that multiple candidates could 'win,'" chief politics reporter Brianne Pfannenstiel writes.
"[T]he Iowa Democratic Party will publish two raw vote totals [first grouping, and final grouping] ]and the delegate numbers from caucus night."
Why it matters: "[O]ne candidate could win one or both of the delegate counts but lose the popular vote."
"That would open a new layer of complexity as media report the results."
8. How Bernie has changed since 2016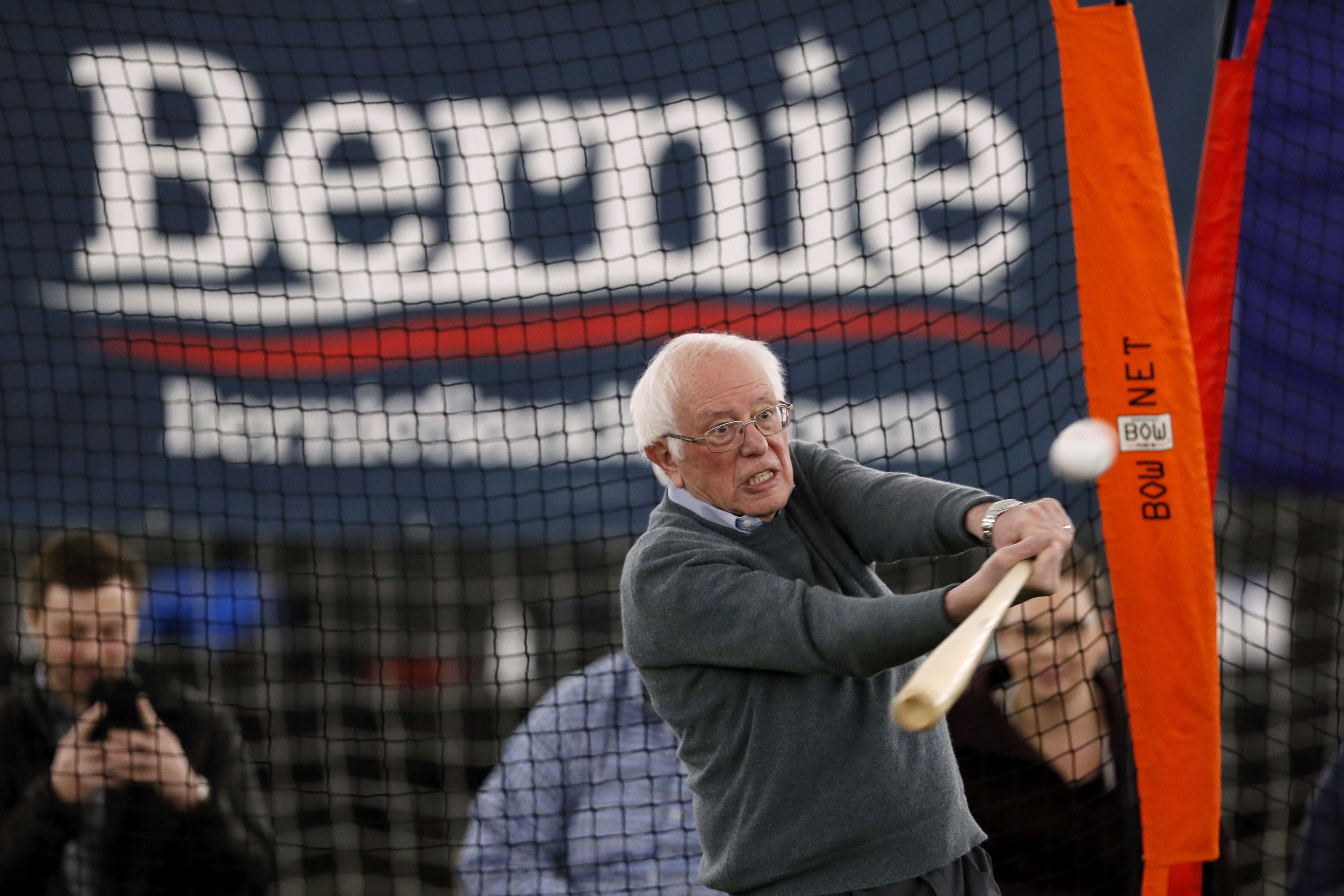 BuzzFeed's Ruby Cramer writes that in 2016, the Bernie Sanders show was rallies and arenas and "Bernie Sanders, talking." This time, he's listening. He believes his presidential campaign can "help people 'feel less alone'":
He is trying to change the way people interact with private hardship in this country, which is to say, silently and with self-loathing. He is trying, in as literal a sense as you could imagine, to excise "shame" and "guilt" from the American people.
These are not words you hear often in politics, but in interviews this year with the candidate, his wife, and his top advisers, they are central to his strategy to win.
9. Cover du jour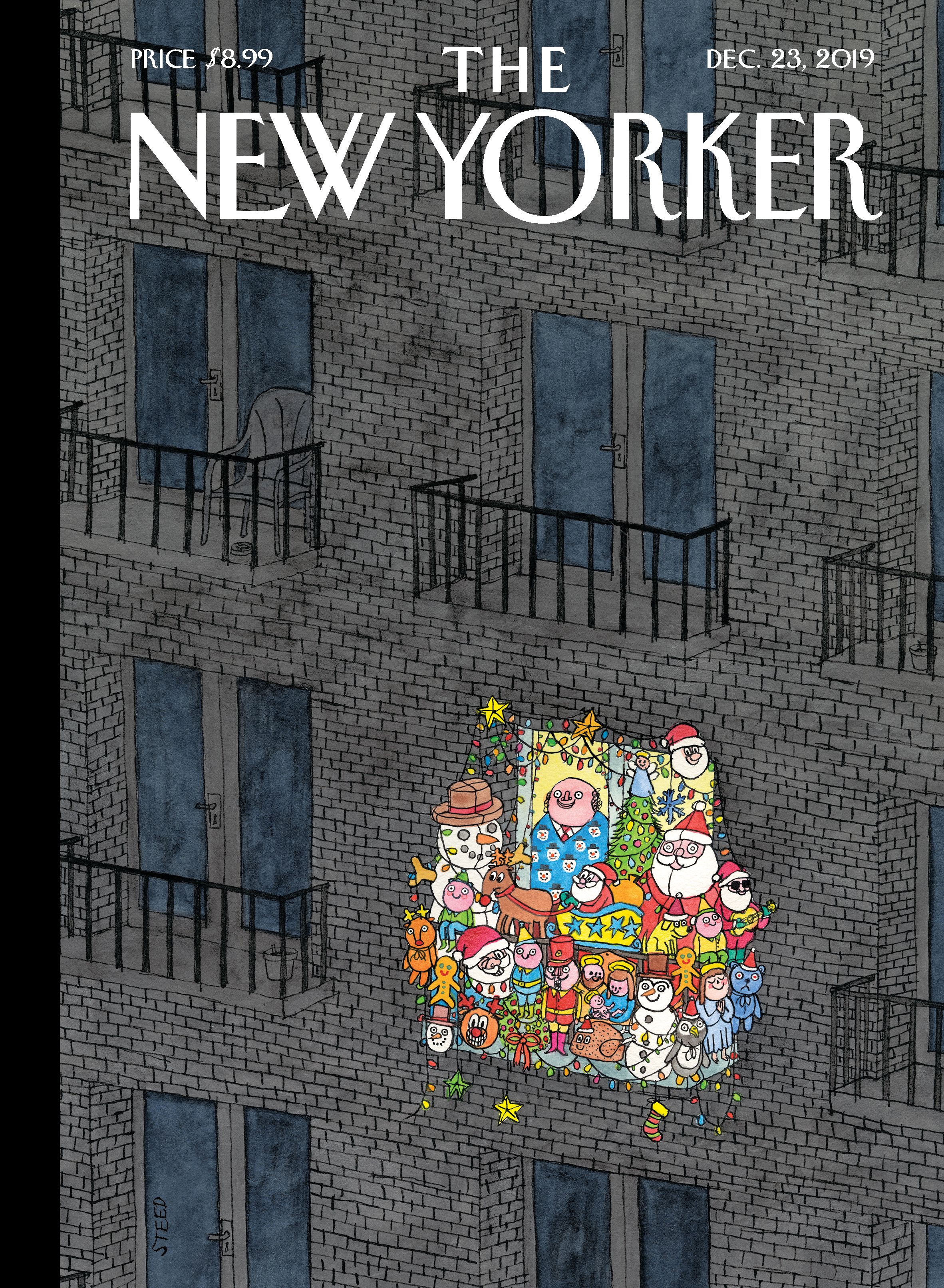 10. 1 🏈 thing: Joy in Newtown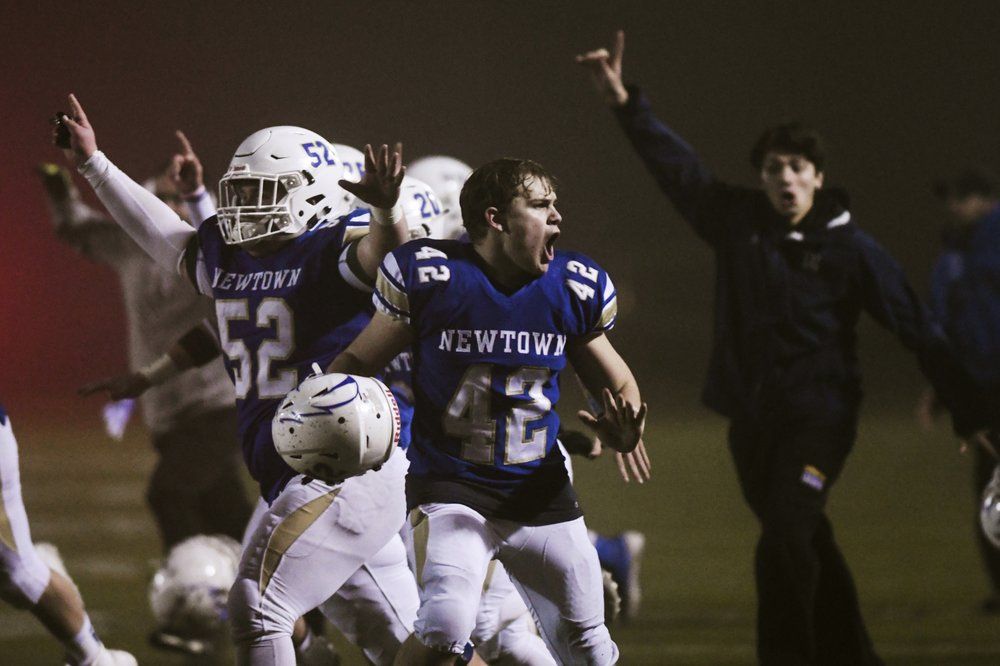 Newtown, Conn., marked the seventh anniversary of the massacre at Sandy Hook Elementary School with a moment of joy when the high school football team — with a shooting victim's brother as linebacker — won the state championship Saturday in a last-minute thrill, AP reports.
The Newtown High School Nighthawks won the Class LL state championship on a 36-yard touchdown pass as time expired, beating Darien 13-7.
Ben Pinto, whose brother Jack was among those killed in the shooting, played linebacker.
Color from Hartford Courant: "Newtown supporters were largely clad in green apparel and face paint," Sandy Hook's school color.
"Even fans from Darien wore green."