Good Tuesday morning. Today is 250 days of President Trump.
https://www.axios.com/newsletters/axios-am-095c354a-a407-42b1-8bc0-44b506d05a96.html?chunk=0#story0
1 big thing: What Facebook is thinking
The Washington Post added a key phrase to the online version of yesterday's top-of-front-page blockbuster, "Obama sought to prod Facebook on Russia role."
With a notation that the story "has been updated with an additional response from Facebook," the story now adds — after reporting that "Obama made a personal appeal to Zuckerberg to take the threat of fake news and political disinformation seriously" — "though the president did not single out Russia specifically."
The Post story is part of a perfect storm suddenly blowing against the tech giants. Facebook is in the eye, because of rising revelations about paid Russian propaganda spread during the 2016 election.
With media and legislative scrutiny rising, we talked to tech executives about how they plan to handle the onslaught. The key takeaways:
Tech companies know they make juicy targets for entrenched players — including the media, political parties, and the advertising industry — who are scared and threatened by disruptive technology.
Facebook plans greater engagement and visibility, and doesn't plan to accept being a punching bag.
But the company plans more focus on improving products than on winning the rhetorical debate.
Tech companies will warn against a legislative cure that's worse than the disease — a new and more onerous regime that restricts legitimate political speech: Who will defend unpopular political speech?
Those pressures are already building in Europe. Silicon Valley thought the U.S. had a very different tradition, enshrined in the First Amendment, about more speech being the best way to counter bad speech.
Mark Zuckerberg has made it clear Facebook will support some changes, including more coordination with commissions that enforce election laws, and more transparency and authenticity around political ads.
Some internet companies would welcome more regularized cooperation with intelligence agencies, to get better information about the extent of the infiltration of their platforms.
Some tech companies plan more cooperation to share information about fake political accounts, like is done now to deter images that exploit children.
Be smart: Politicians in both parties see political advantage in making Big Tech a target. And as the 2018 midterm elections get closer, there'll be more focus on deterring last cycle's tsunami of hacking and fake news. So the collision of tech and Washington is likely to be a defining saga of the year ahead.
https://www.axios.com/newsletters/axios-am-095c354a-a407-42b1-8bc0-44b506d05a96.html?chunk=1#story1
2. Scoop: FEC considers new ad restrictions
The Federal Election Commission is asking political ad buyers for comments about potential new restrictions and disclosure rules, Axios' Sara Fischer scoops at the top of today's issue of her weekly Media Trends newsletter:
"[I]deas expected to be considered: ... Creating a database of all political ads ... Banning programmatic (automated) political ads from being sold."
Why it matters: "The past election cycle showed just how much modern campaigns lean on programmatic advertising to reach voters and donors."
Subscribe to Sara's weekly "Media Trends" newsletter here (button in upper right).
https://www.axios.com/newsletters/axios-am-095c354a-a407-42b1-8bc0-44b506d05a96.html?chunk=2#story2
3. The only story that matters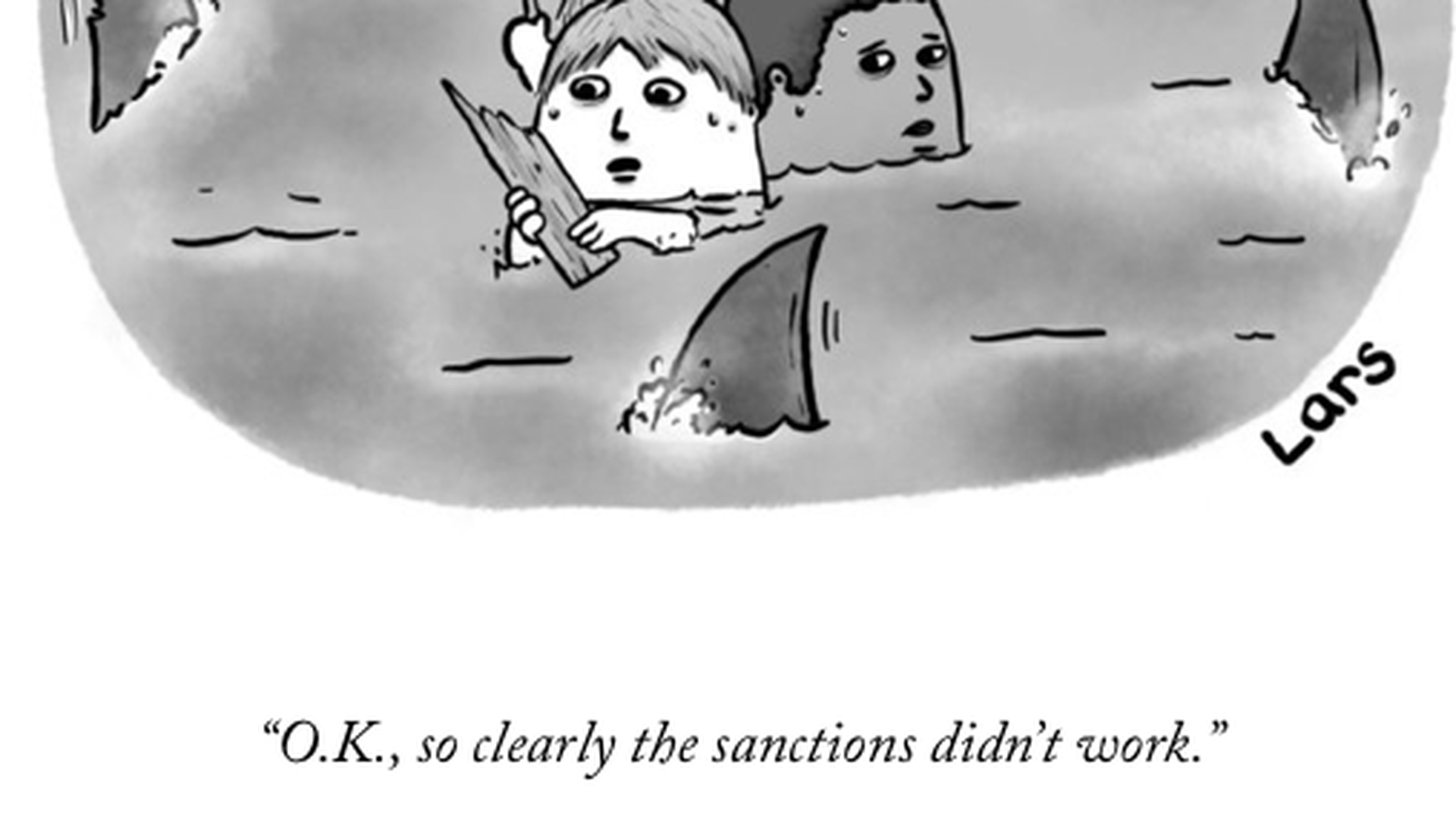 N.Y. Times Quote of the Day ... Ri Yong-ho, the foreign minister of North Korea: "Since the United States declared war on our country, we will have every right to make countermeasures, including the right to shoot down United States strategic bombers even when they are not inside the airspace border of our country."
Sarah Sanders at White House briefing: "We've not declared war on North Korea."
Steve Coll in The New Yorker, "Madmen Theories ... Never before have two leaders in command of nuclear arsenals more closely evoked a professional wrestling match" ("Talk of the Town lead"):
"In the history of nuclear diplomacy, no nation-state has ever given up atomic weapons in response to shrill threats."
https://www.axios.com/newsletters/axios-am-095c354a-a407-42b1-8bc0-44b506d05a96.html?chunk=3#story3
4. The conversation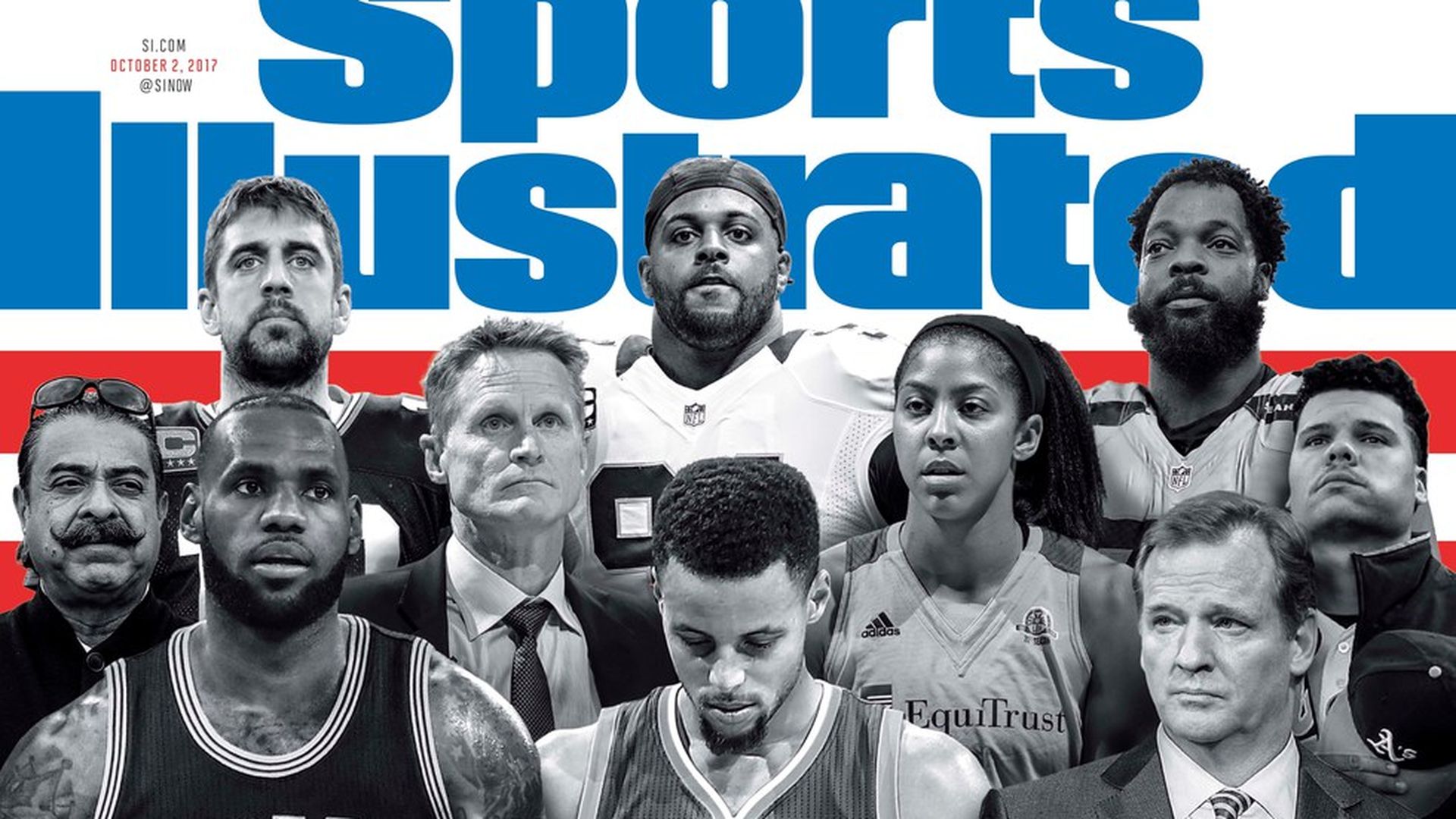 "Trump's instinct to provoke may now be tripping him up," by WashPost's Michael Scherer ("White House Debrief," on A1): "While it's not clear what the ultimate effect of sticking to old habits will be for his presidency, his rejection of the unifying traditions of the White House has already had a clearly negative effect on his political support."
"A recent Washington Post-ABC News poll found that 66 percent of Americans say Trump has done more to divide the country than unite it, up from 49 percent in the same poll shortly after the election in November."
"Trump's political strategy appears to be following the logic of other national firestorms he has prompted: take a stand for a position that brings into clear relief the divide between himself and those who he describes as unpatriotic elites. He uses the controversy to dominate the news cycle, position himself as a strong leader and demonstrate that he is fighting for regular working Americans nostalgic for an earlier time."
Sports Illustrated cover feature, "Athletes Are Not Going to 'Stick to Sports' and That's an Admirably American Thing," by Charles Pierce: "The protests of today are not about the anthem or the flag or the troops, or even about Donald Trump. The protestors are high-profile African-American athletes raising awareness of how lower-profile African-Americans are often mistreated by police officers."
P.S. WashPost Style front, "The anti-Trump industrial complex," by the great Ben Terris:
"These are boom times for the anti-Trump industrial complex."
"Fundraising is through the roof for lefty organizations that hadn't been relevant since the Clinton era; the grass roots have never been greener for new activist groups; and political hacks may be sexier than ever."
"A clique of former Obama speechwriters with a sideline in #Resistance podcasting [Pod Save America] is selling out 6,000-person concert halls; Rob Reiner, the director of 'Spinal Tap,' has teamed up with James R. Clapper Jr., the former director of national intelligence, to found the Committee to Investigate Russia; and liberal activists recently surpassed the Guinness world record for the most people on, yes, a conference call."
https://www.axios.com/newsletters/axios-am-095c354a-a407-42b1-8bc0-44b506d05a96.html?chunk=4#story4
5. Top pic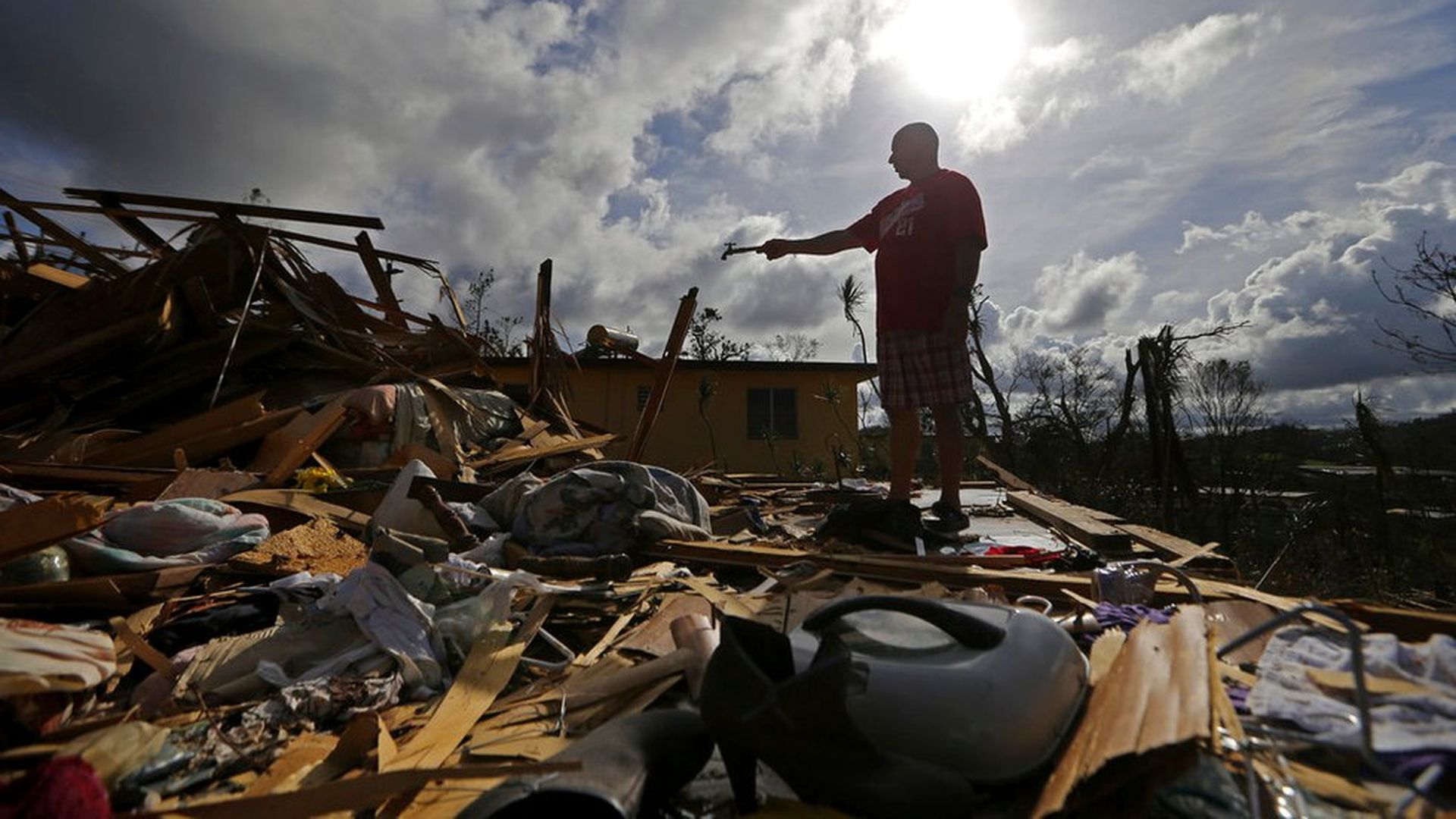 "Puerto Ricans hunt for precious Wi-Fi and cell signals," by AP's Danica Coto in San Juan: "The low murmur at one of two free Wi-Fi hotspots is occasionally interrupted by the cheering of someone getting through the largely jammed network. Most spend hours frowning at their phones, unable to connect."
Many "opted to pull over to the side of the road along various highways where cellphone signals were strongest."
Some "in Puerto Rico and abroad called a local radio station to provide names, numbers, exact addresses and pictures of their loved ones in hopes of reconnecting."
"But for hundreds of thousands of Puerto Ricans living on the U.S. mainland, there has been only silence from the island."
CNN this morning: "QUESTIONS MOUNT ABOUT TRUMP'S RESPONSE TO PUERTO RICO."
Trump tweeted last night: "Texas & Florida are doing great but Puerto Rico, which was already suffering from broken infrastructure & massive debt, is in deep trouble. ... It's old electrical grid, which was in terrible shape, was devastated. Much of the Island was destroyed, with billions of dollars ... owed to Wall Street and the banks which, sadly, must be dealt with. Food, water and medical are top priorities - and doing well. #FEMA."
https://www.axios.com/newsletters/axios-am-095c354a-a407-42b1-8bc0-44b506d05a96.html?chunk=5#story5
Data du jour: Hurricane hype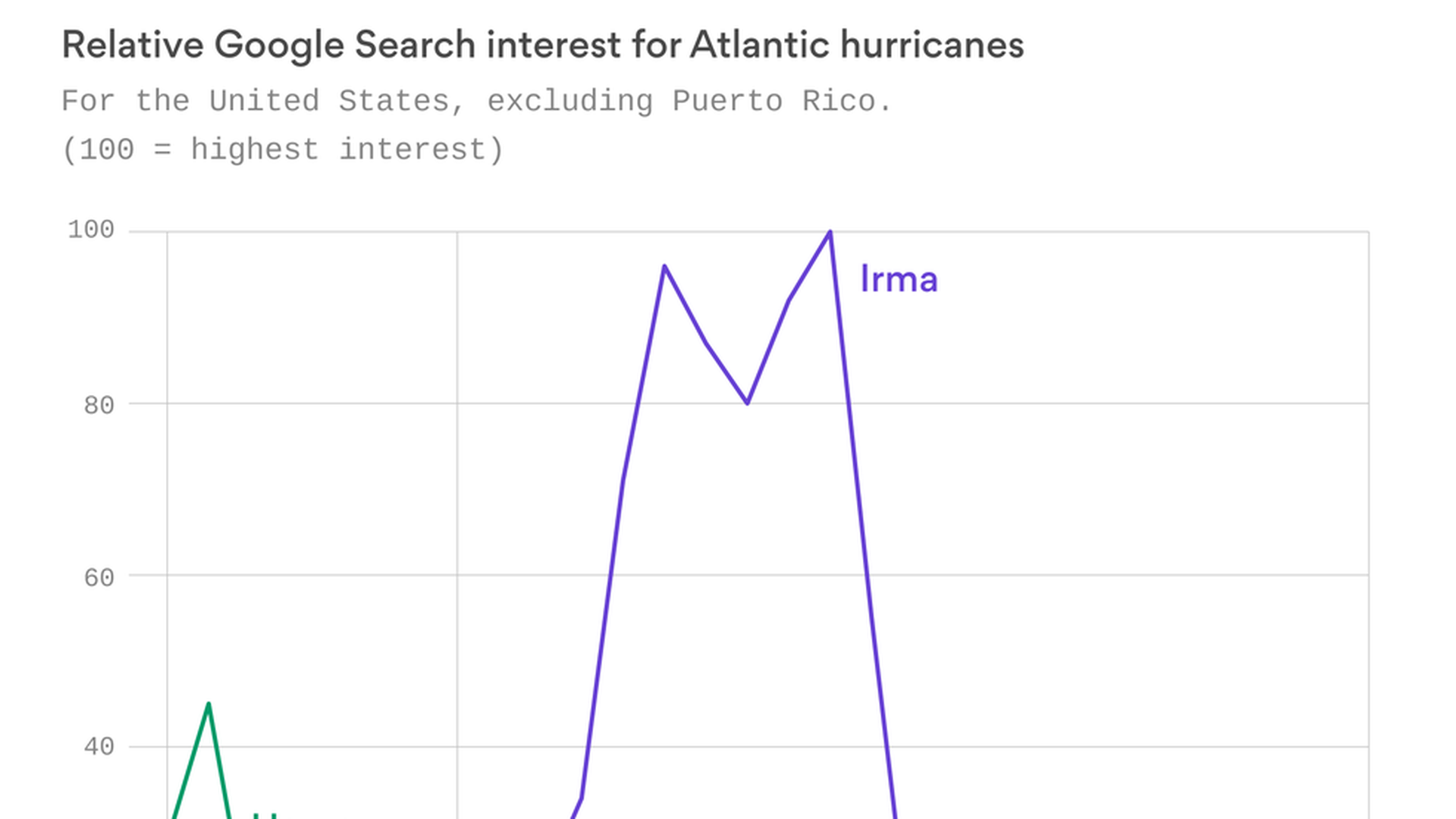 Axios' Stef Kight: "Puerto Rico has been devastated by Hurricane Maria, but interest from the U.S. is substantially less than during both Harvey and Irma."
https://www.axios.com/newsletters/axios-am-095c354a-a407-42b1-8bc0-44b506d05a96.html?chunk=6#story6
6. Quote du jour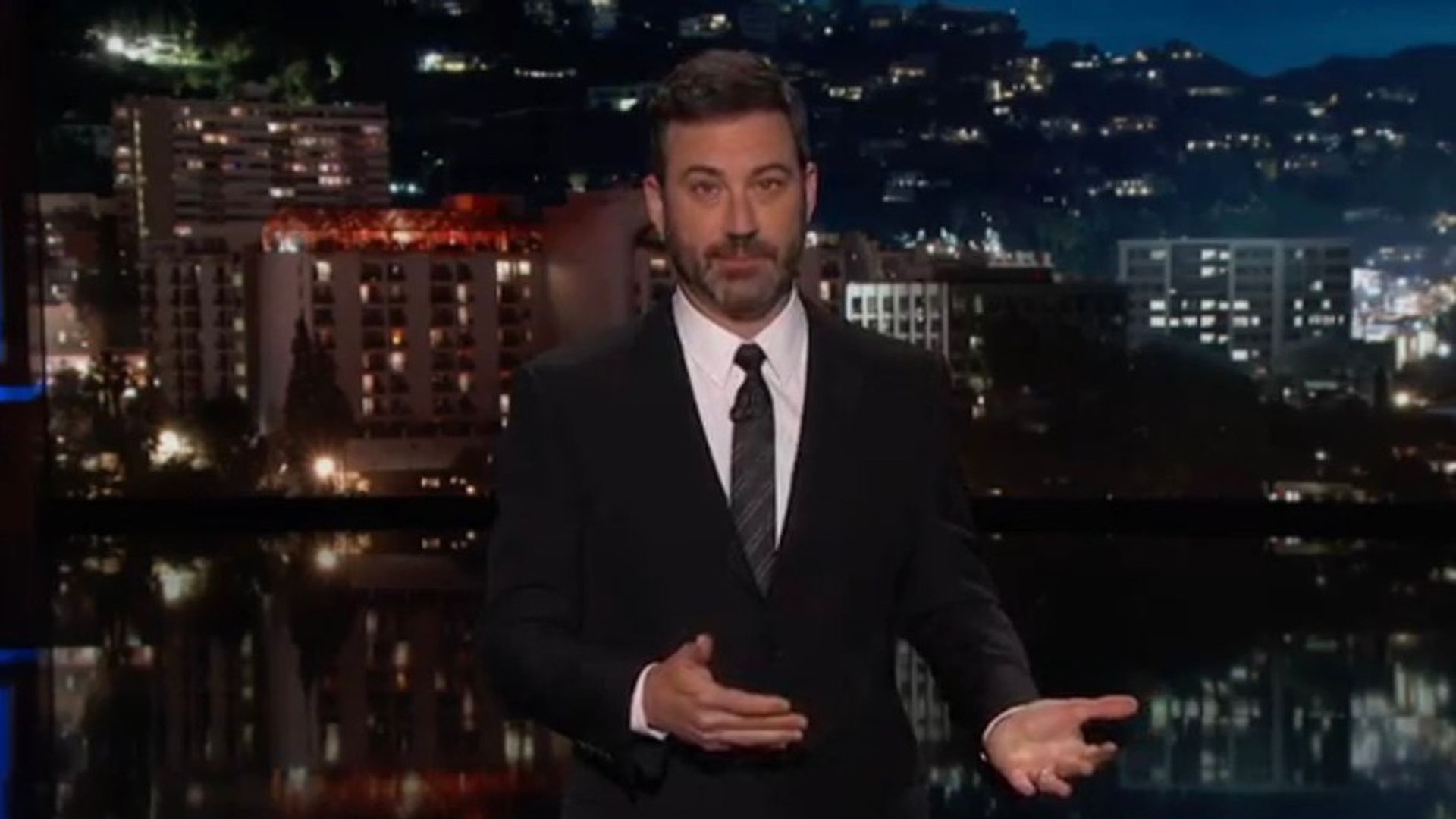 ABC's Jimmy Kimmel last night, on the apparent death of the latest Republican health-care bill, with the announcement of opposition by Sen. Susan Collins of Maine:
"This bill is almost certainly dead. At the very least, it's on life support — which isn't covered. ... The best news is: Now I can go back to talking about the Kardashians."
https://www.axios.com/newsletters/axios-am-095c354a-a407-42b1-8bc0-44b506d05a96.html?chunk=7#story7
7. What Trump is thinking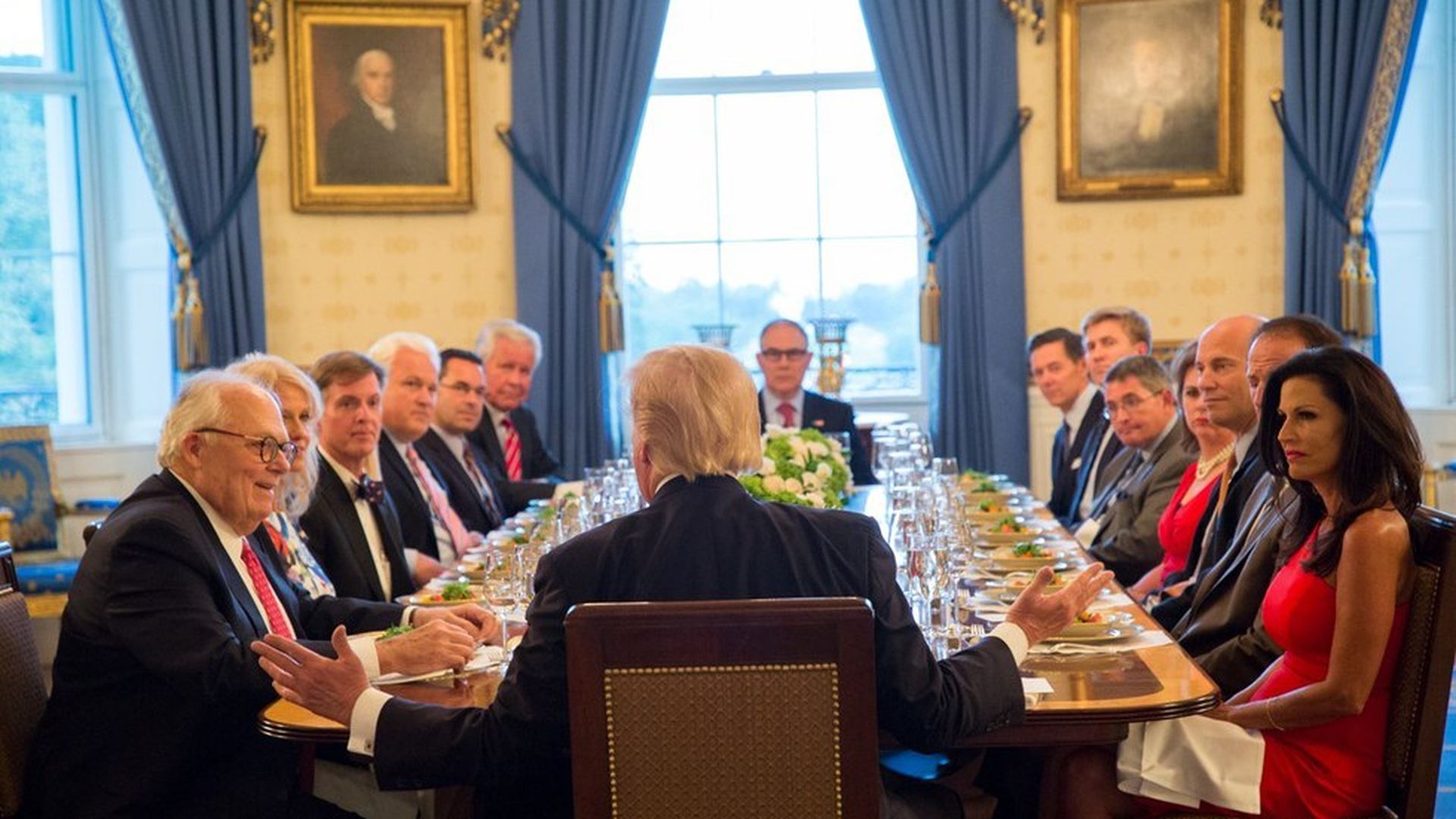 President Trump was in an unapologetic mood last night, dining on beef Wellington with conservative grassroots leaders in the Blue Room, joined by EPA Administrator Scott Pruitt and White House aides Marc Short, Kellyanne Conway and Nick Ayers.
A source in the room told all-terrain Jonathan Swan: "He was very juiced up about tax cuts ... very bullish on passing tax reform, and he was specifically calling it a tax cut."
Trump — who was still equivocating on the Republican tax plan as recently as yesterday morning — told the group it's going to be "great, we're going to do tax cuts for everyone," said the source, paraphrasing the president. Trump said he's going to lower the corporate tax rate, "and that he wanted it to be lower but it's going to be great ... There were a lot of 'greats' in there."
Trump wasn't worried about NFL blowback, and gushed over Alejandro Villanueva — the Pittsburgh Steelers offensive tackle and Afghanistan veteran — who stood alone with his hand over his heart while the rest of his team stayed in the locker room. (His gear was the NFL's best seller yesterday.)
Who's who ... The White House released this list of attendees: Penny Nance, CEO of Concerned Women for America; Tim Phillips, president of Americans for Prosperity; Matt Schlapp, chairman of the American Conservative Union; Leonard Leo, executive vice president of the The Federalist Society; Ralph Reed, chairman of the Faith & Freedom Coalition; Marjorie Dannenfelser, president of Susan B. Anthony List; Ed Feulner, founder and acting president of the Heritage Foundation; Tim Goeglein of Focus on the Family; and Bob McEwen, former congressman and executive director of the Council for National Policy.
https://www.axios.com/newsletters/axios-am-095c354a-a407-42b1-8bc0-44b506d05a96.html?chunk=8#story8
8. GOP primary today in Alabama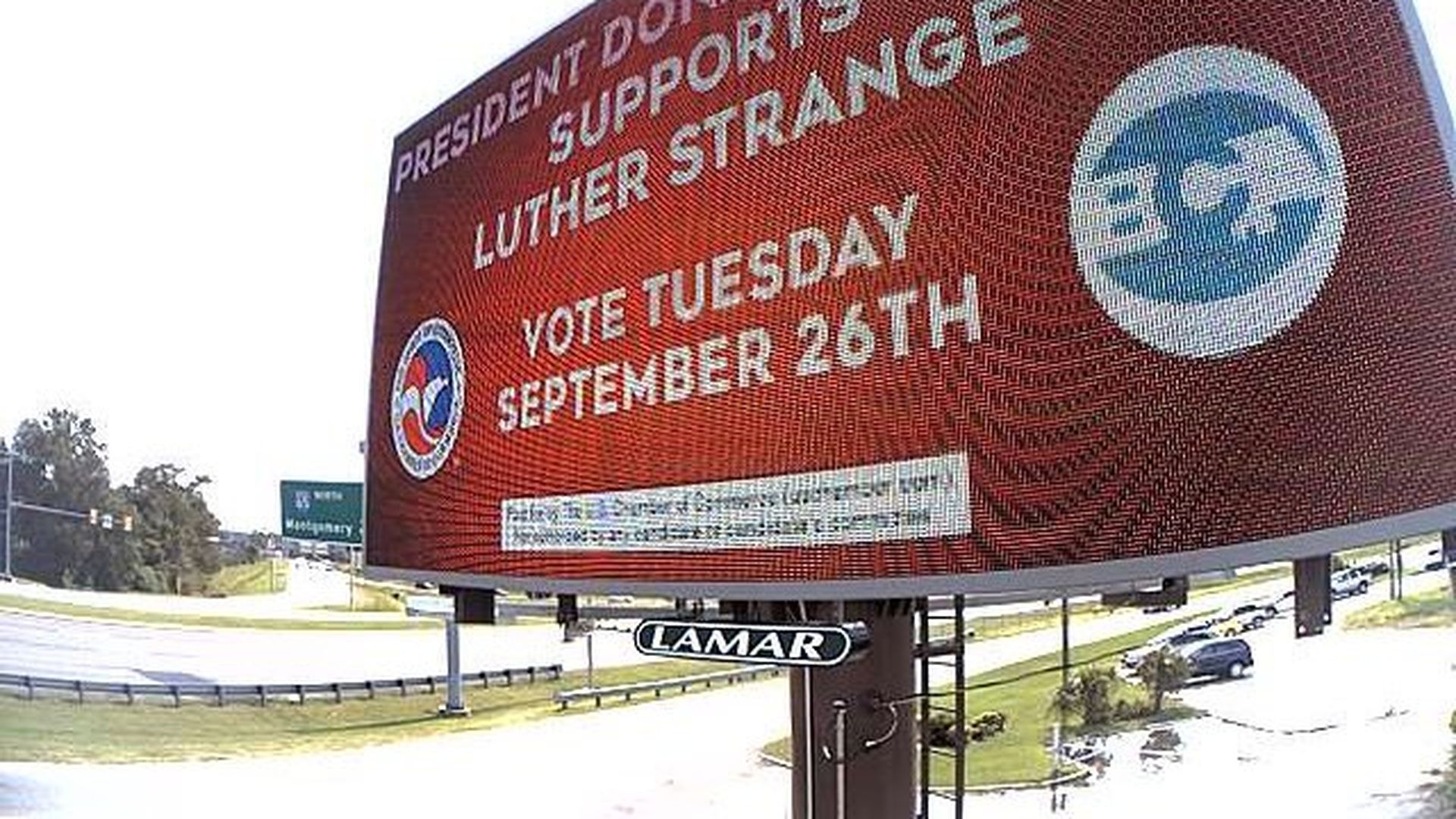 Steve Bannon went — as Steve Bannon might say — "buck wild" inside a barn in Fairhope, Alabama, last night, Axios' Jonathan Swan reports from D.C.:
The recently departed White House chief strategist was unshaved, unkempt, dressed in a green military jacket and came out onto stage to "Street Fighting Man," by the Rolling Stones. He name-dropped Plutarch and Shakespeare, and described today's Republican Senate primary run-off in Alabama in typically hyperbolic terms.
"Tomorrow's going to decide who has sovereignty in the United States of America," said Bannon, who was stumping for the anti-establishment candidate Roy Moore, who leads incumbent Sen. Luther Strange, the favored candidate of Senate Majority Leader Mitch McConnell and President Trump, by eight or so points in the polls.
Things only escalated from there. "Mitch McConnell and this permanent political class is the most corrupt and incompetent group of individuals in this country," Bannon shouted. "They think you're a pack of morons. They think you're nothing but rubes. They have no interest at all in what you have to say, what you have to think or what you want to do."
Amazing to think that a little over a month ago, Bannon was working in a White House that was trying to pass health care in cooperation with Republican leadership.
https://www.axios.com/newsletters/axios-am-095c354a-a407-42b1-8bc0-44b506d05a96.html?chunk=9#story9
9. Bragging rights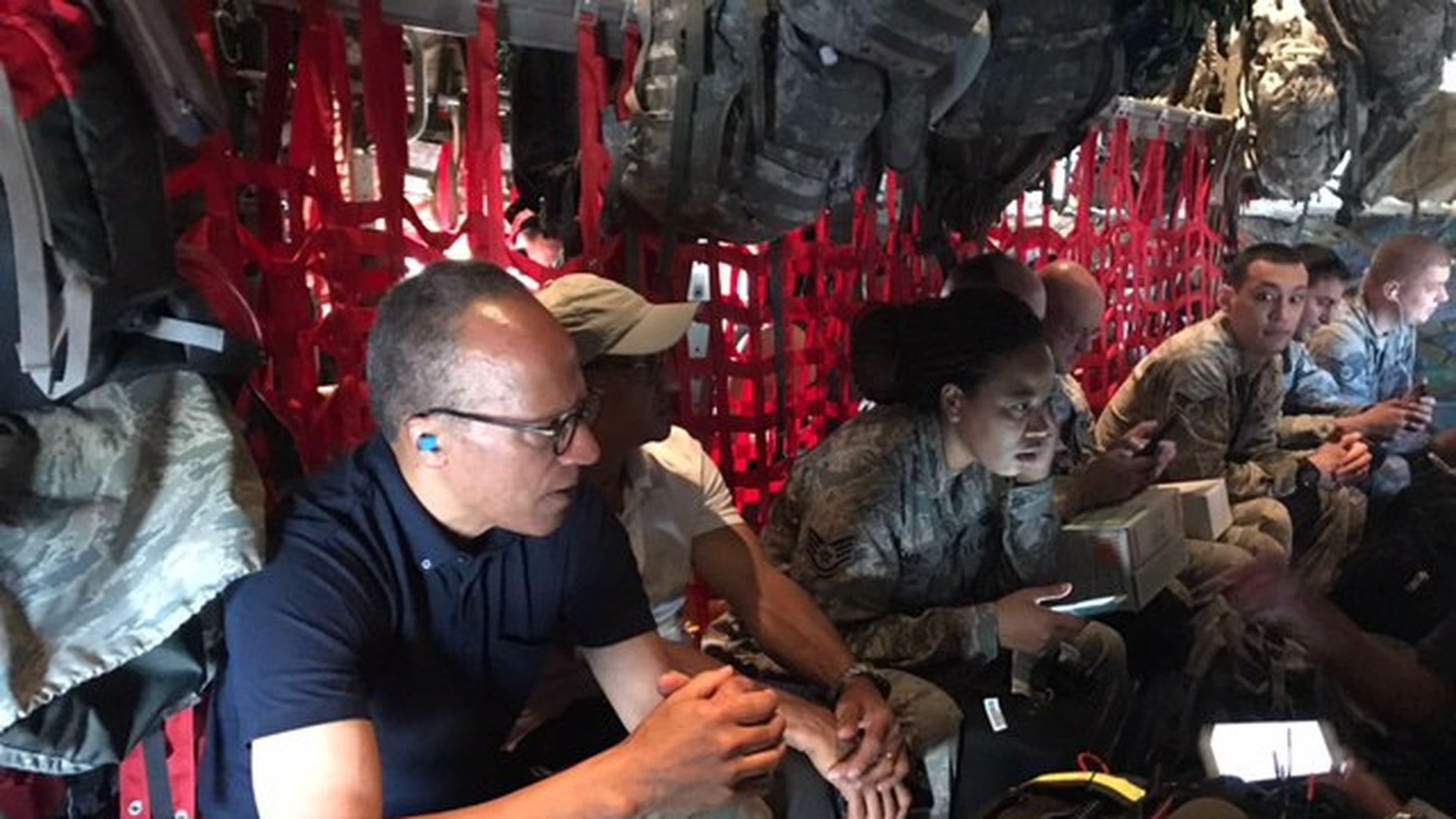 The networks will be out today with their final 2016-17 news ratings, and everyone (says they're) a winner:
ABC: "'World News Tonight with David Muir' won the season for the first time in ... 21 years [1996,] when Peter Jennings was anchor ... The program is the most-watched newscast in America averaging more than 8 million viewers per night."
CBS: "CBS THIS MORNING was the only broadcast morning news program to post year-to-year gains in viewers ... Over the last two broadcast years, CBS THIS MORNING posted its best viewer deliveries for a CBS morning news program since the advent of people meters" in 1987.
NBC: "All four NBC News broadcasts are #1 in the demo most valued by news advertisers for the 2016-2017 broadcast season ... TODAY, NBC Nightly News with Lester Holt, Meet the Press with Chuck Todd and Dateline are ... #1 most-watched broadcasts among the coveted demo of younger viewers," age 18 to 49.
https://www.axios.com/newsletters/axios-am-095c354a-a407-42b1-8bc0-44b506d05a96.html?chunk=10#story10
10. 1 fun thing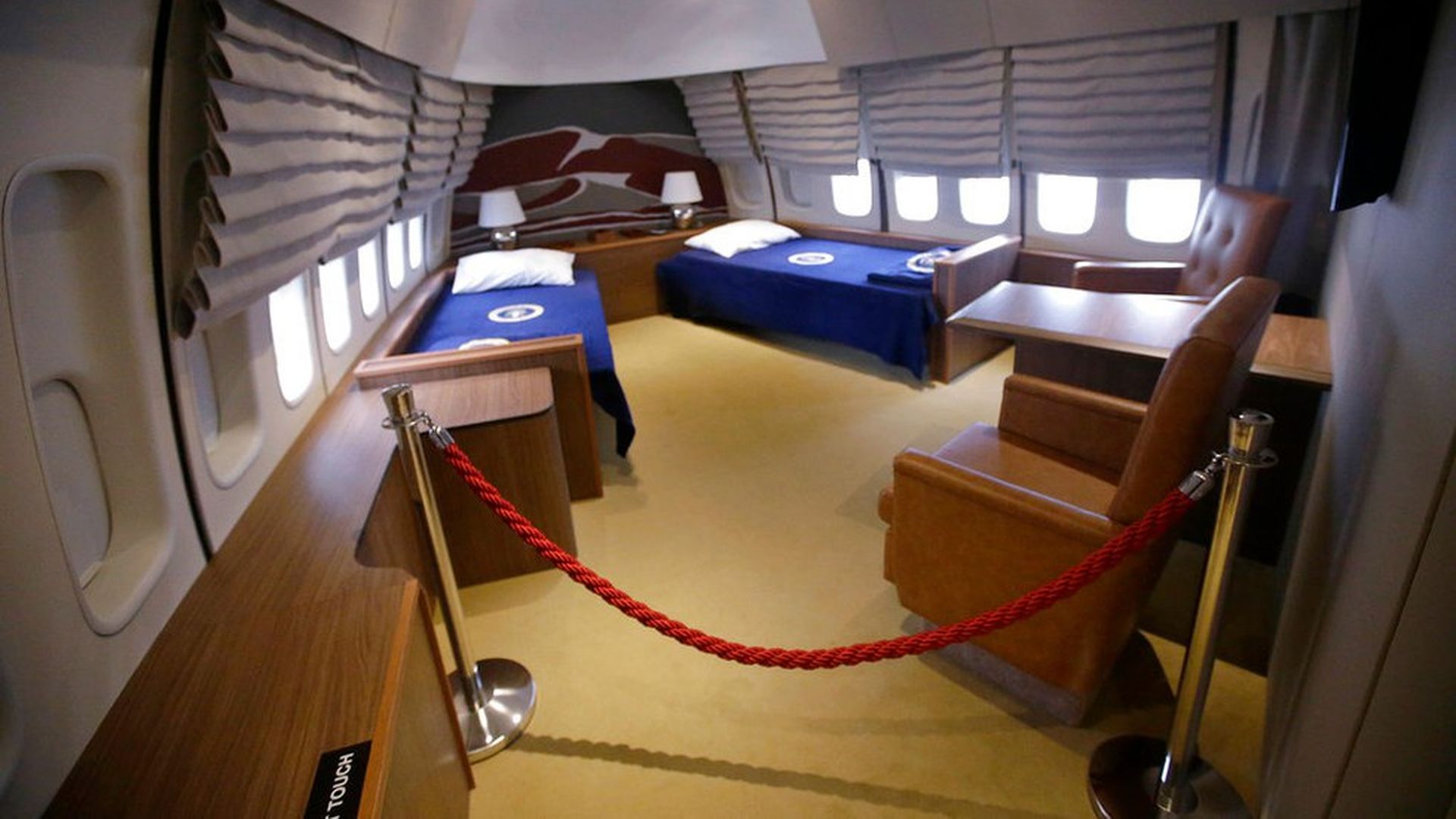 Fake Force One ... "A strange new pop-up museum in Rhode Island [that features] a full-scale replica of Air Force One [was unveiled by] Howie Franklin, who served as chief steward to five presidents aboard the official flying White House," according to David Collins of The Day in New London, Conn.:
The so-called "replica ... will be open for public tours — at $17.50 a head — for at least the next few weeks at Quonset Airport in North Kingstown, where [a] former cargo 747 was refitted to look like the plane that carries presidents."
"The replica is the work of an organization called the Children's Democracy Project ... Ari Scharf, chairman of the board, made a tortured explanation ... of how children are supposed to learn about democracy by touring the plane."
"[T]his is where it gets strange — the big plane will be loaded onto a barge at Quonset and set off on a tour of untold length and duration."
P.S. "An Alternate Site for Business Meetings: Movie Theaters," by N.Y. Times' Amy Zipkin: "As travel becomes more complicated, technology becomes more sophisticated and organizations place an increasing emphasis on the efficient use of time, the humble movie theater is able to play a role as an alternative place for a meeting."
"By using technology, multiple locations can provide an identical experience."