Axios AM
January 01, 2019
😎 Good morning, and welcome to 2019. We're grateful for your time and attention, and aim to always be axios — worthy.
1 big thing: The Netflix plan to take on movies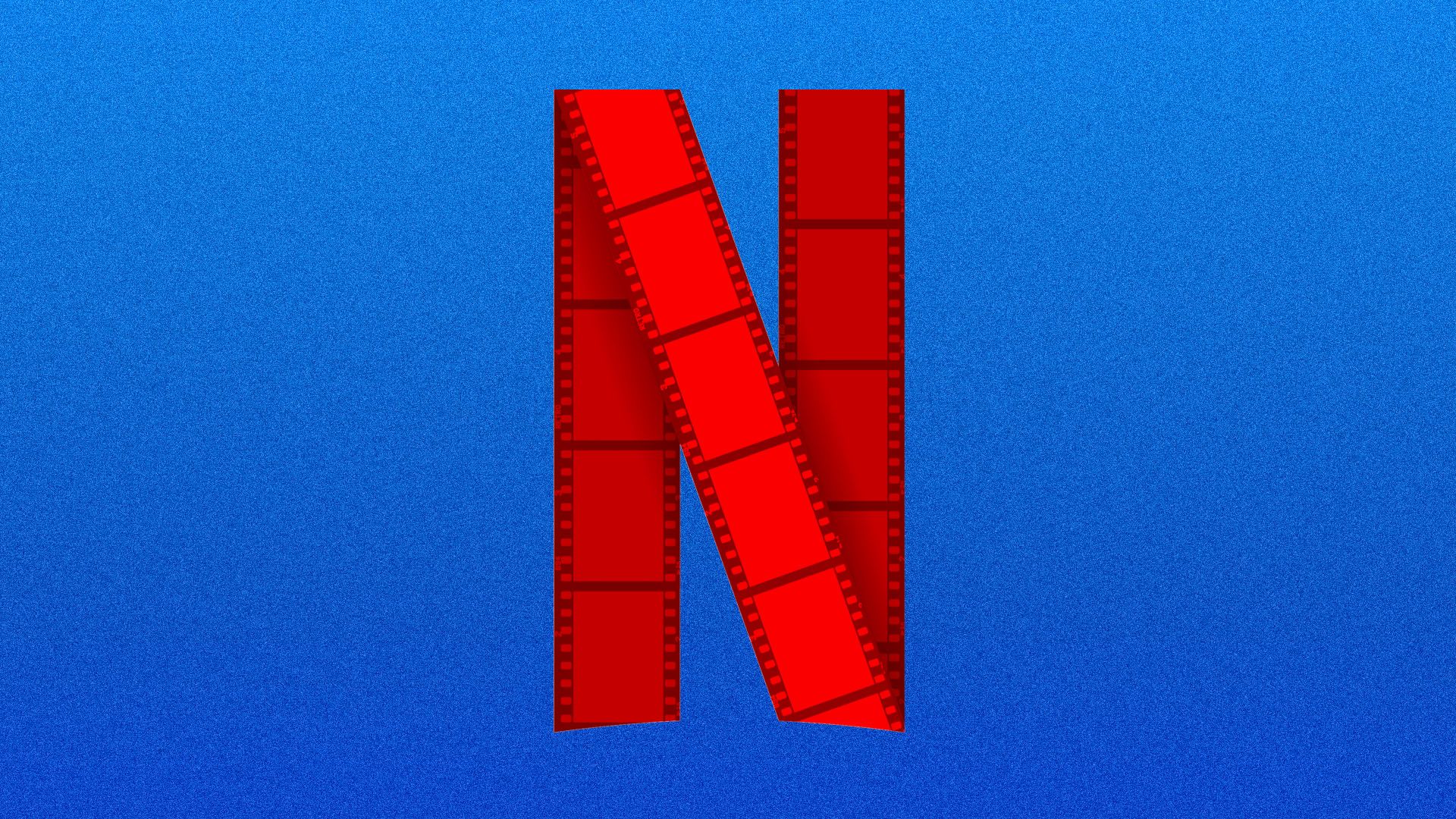 If this holiday season proved anything, it's that Netflix's massive success in disrupting TV is only part of the streaming giant's playbook. Movies are its next big target, Axios media trends expert Sara Fischer reports.
Why it matters: 2018 was a killer year for theaters, after years of relatively flat box-office admissions. No tech or media company has figured out how to disrupt the theater business, in part because it would take Hollywood's buy-in, or Hollywood would need to it themselves. Netflix thinks it can change that.
Netflix reported last week that over 45 million people tuned into "Bird Box," a post-apocalyptic thriller starring Hollywood heavyweight Sandra Bullock, making it the highest seven-day viewership of any Netflix original film.
The figures are self-reported, so be skeptical. But it's a great number, considering that Netflix has around 130 million accounts total worldwide, especially given the fact that Netflix barely spent to promote it. 
Netflix says that for "Bird Box," a view counted once a user surpassed 70% of the total running time, including credits. (Each "account" may include multiple views and viewers but is only counted once.)
Matthew Ball, former head of Amazon Studios, tweets: This is a huge achievement. Full stop. And notably, Netflix barely promoted/marketed it. Barely a dollar."
But Michael Pachter, a research analyst at Wedbush Securities, emails: "Unless/until they give you the performance of everything else on the site (what percentage of subscribers saw their other movies?), the metric is really meaningless."
As skeptics have been quick to point out, a Netflix view cannot be equated to an in-theater ticket purchase, as it requires less commitment.
The trend: "Netflix has clearly taken over TV in the last 10 years," Rich Greenfield, media analyst and managing partner at the investment firm BTIG, tells Axios. "It does not seem crazy to believe that they can do the same to the movie biz as they accelerate film production."
Theater owners, of course, beg to differ. "Netflix's model can't disrupt theatrical if it's not playing on 99.7% of screens," emails Patrick Corcoran, vice president and chief communications officer of the National Association of Theatre Owners (the other NATO).
The most likely outcome could be that Netflix builds a business that relies on theaters while indirectly competing with them.
"The businesses are entirely different, the metrics too," Ball, the former Amazon Studio head, tweets. "We saw this with the struggle to equate a single Spotify steam with a radio play."
Releasing the "Bird Box" numbers, an unusual move for Netflix, could be a signal to Hollywood A-listers and production talent that they can come to Netflix to find an audience and drive enough buzz to reach cultural relevance.
Netflix has already attracted the likes of Martin Scorsese and Alfonso Cuaron to produce movies, promising to keep them in Oscar contention and to drive buzz.
Still, Netflix may have a harder time luring top talent if it can't prove how it turns viewership into dollars. "Netflix will never generate enough from a 'free' movie to pay up. If Sandra Bullock tries to use 45 million views as a bargaining chip, they'll laugh at her," writes Wedbush Securities' Pachter.
The tricky part: Theatrical releases are still important for pleasing talent and award consideration. So Netflix needs to play nice with theaters, even if its product competes with them.
Netflix announced in November that it would give theaters exclusive rights to show some of its films before they hit the small screen.
This occurred just weeks after Netflix touted, in its Q3 investors letter, a strategy for simultaneous release of movies to some theaters and Netflix.
Bottom line: Netflix is creating an experience that's about convenience and customization. But to make it work, it needs support from Hollywood. That's why Netflix is beginning to cave to theatrical release demands. 
2. Reckless off-roading, fights over campsites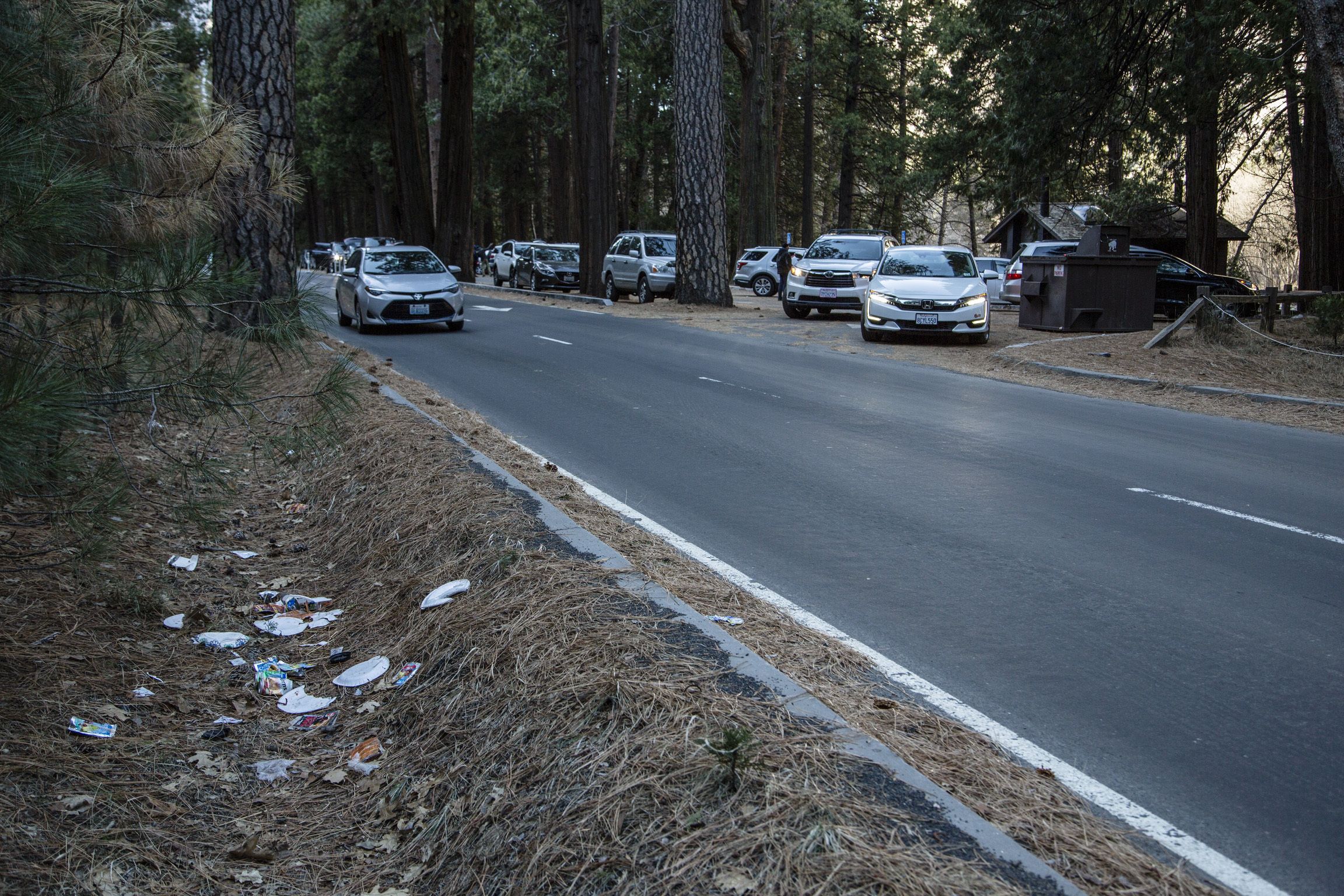 Shutdown, Day 11 ... Human waste, overflowing garbage, illegal off-roading and other bad behavior in fragile areas is beginning to overwhelm some of the West's iconic national parks, AP's Ellen Knickmeyer and Jocelyn Gecker report:
The partial government shutdown has left the areas open to visitors but with little staff on duty.
"It's a free-for-all," Dakota Snider, 24, who lives and works in Yosemite Valley, said, as Yosemite National Park officials announced closings of some minimally supervised campgrounds and public areas.
Why it matters: Unlike shutdowns in some previous administrations, the Trump administration was leaving parks open to visitors.
"It's really a nightmare scenario," said John Garder, senior budget director of the nonprofit National Parks Conservation Association. "We're afraid that we're going to start seeing significant damage to the natural resources in parks and potentially to historic and other cultural artifacts."
Spotted:
"In Sequoia, home to [California's] ancient giant sequoias, General Highway was closed because overflowing trash bins were spreading litter and posed a threat to wildlife."
"[T]he icy, jammed roadway was seeing up to three-hour delays."
"Campers at Joshua Tree National Park in Southern California's deserts were reporting squabbles as different families laid claims to sites, with no rangers on hand to adjudicate."
"Some visitors have strung Christmas lights in the twisting Joshua trees, many of which are hundreds of years old."
"At Yosemite, ... crowds of visitors were driving into the park to take advantage of free admission."
"Visitors were allowing their dogs to run off-leash in an area rich with bears and other wildlife, and scattering bags of garbage along the roads."
"In Yellowstone National Park, private companies have picked up some of the maintenance normally done by federal workers."
"The contractors that operate park tours by snowmobile, buses and vans are grooming trails, hauling trash and replacing toilet paper at pit toilets and restrooms along their routes."
3. Worthy of your time
A trio of Axios productions capturing transcendent themes of 2018:
"Bigger than Brett: Why Kavanaugh is so personal for women," by managing editor Kim Hart:
For many, the Kavanaugh confirmation fight felt like an excavation of old wounds: "While the #MeToo movement was focused on sexual harassment at the workplace, the reaction to Christine Blasey Ford's testimony ... took many women back to their girlhoods, to high school and college, to now-distant worlds with different moral codes and long-buried pain that is scarier to face."
"The dangerous journey to asylum," by Stef Kight, who has tracked migrant family separation: "News that a 7-year-old girl died 'of dehydration and shock' in Border Patrol custody ... has focused attention on the dangers migrants and asylum-seekers face."
"EG, a successful asylum-seeker from El Salvador, spoke to Axios via [an] interpreter ... and asked that her name be withheld for her safety."
"EG paid for a brutal 20-day bus trip with limited access to food. 'It was a lot of suffering for the children.'"
Deep Dive on climate change, "A 30-year alarm."
See a map showing which parts of the country that will be hit hardest economically by climate change.
Treat yourself: If you're signed up for Axios PM, you got a sneak peek at the Axios data graphics team's favorite projects of 2018.
Bonus: About last night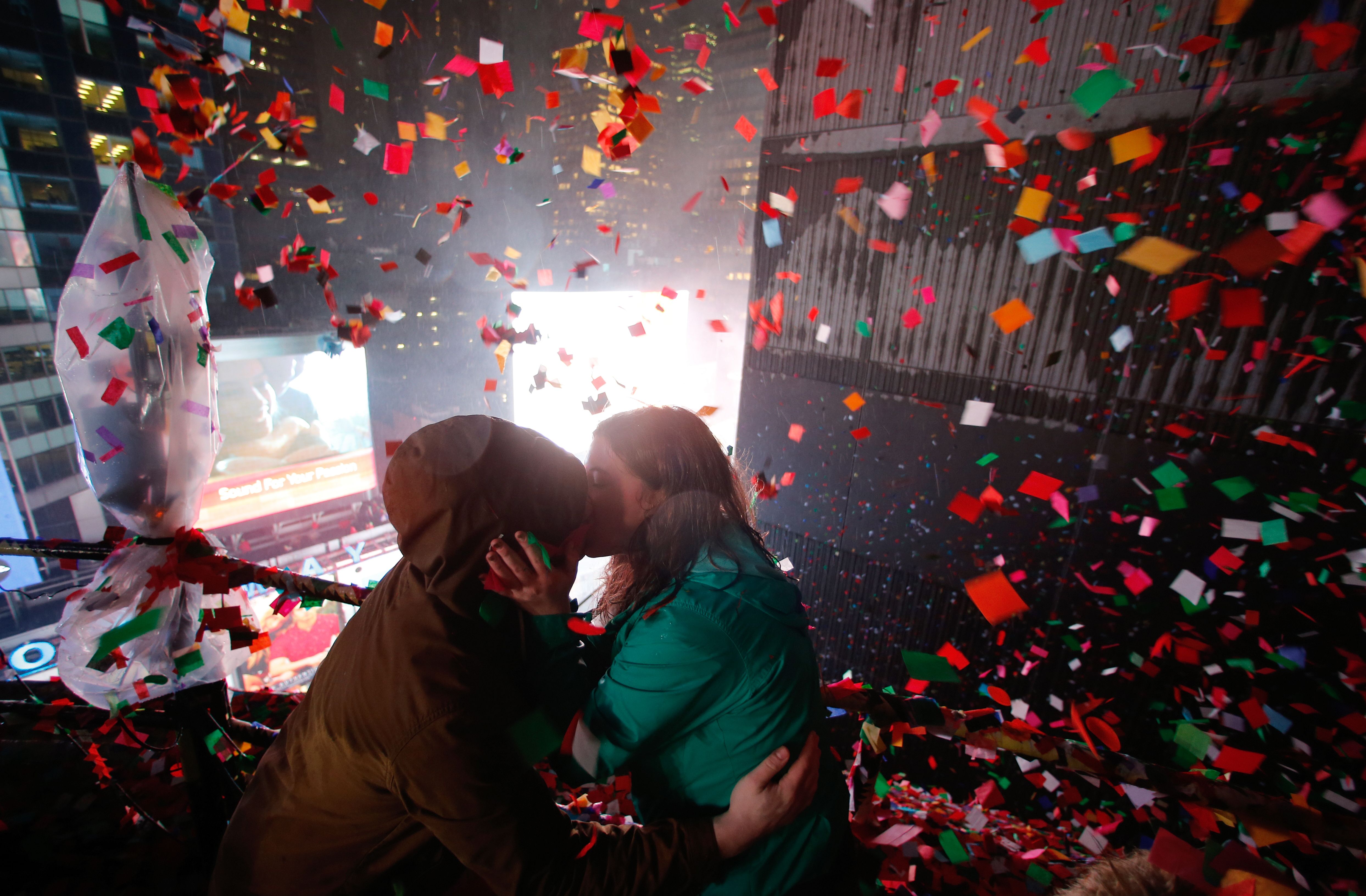 Above, a midnight kiss in Times Square.
Below, yellow vest protesters and spectators watch fireworks over the Arc de Triomphe on the Champs-Élysées in Paris.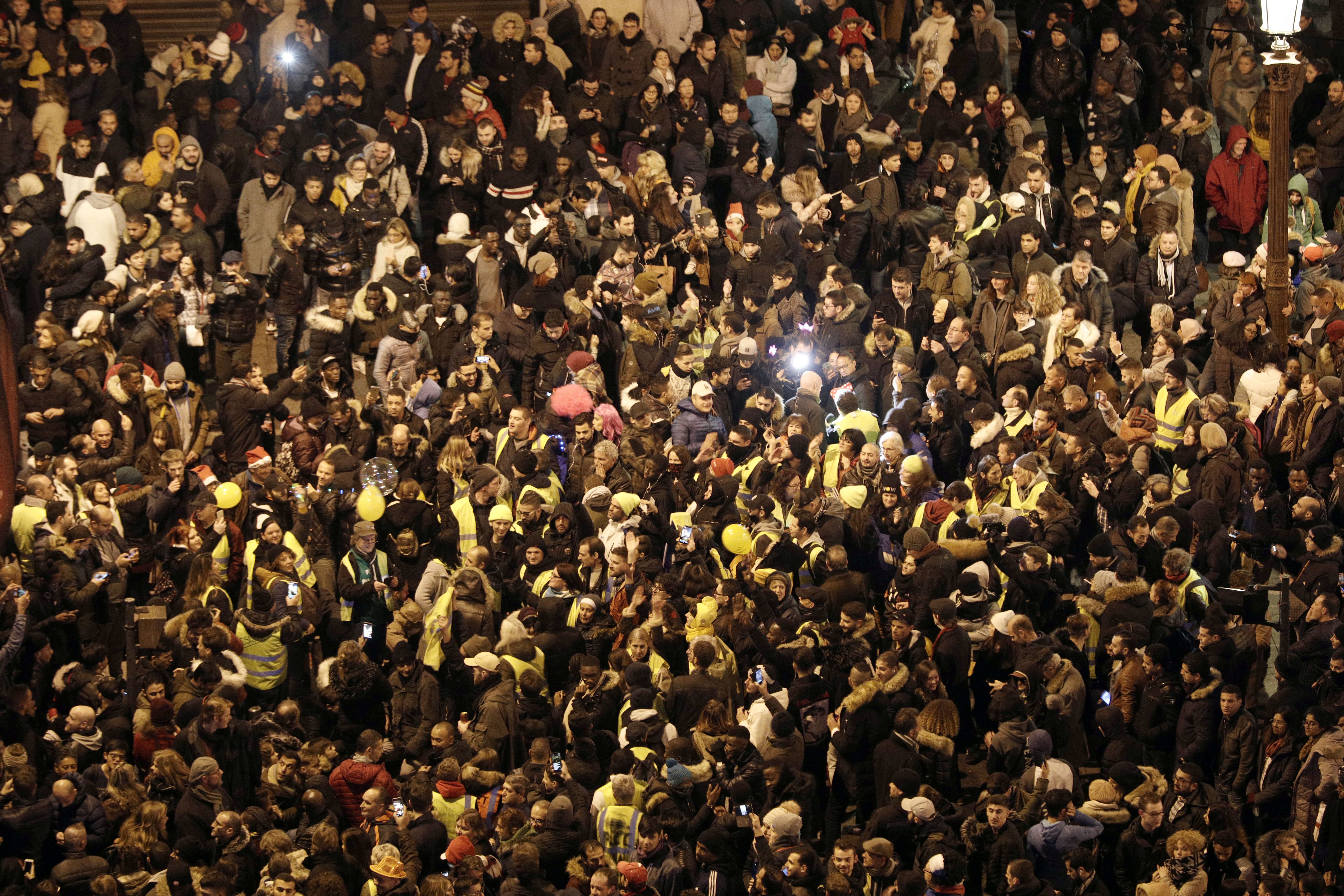 4. Happy new year! We're excited and worried
More than three-quarters of Americans are hopeful about what's ahead for them in 2019, but they're way less optimistic about what's in store for the world, according to an Axios/SurveyMonkey poll.
The big picture, from Axios managing editor David Nather: Americans don't seem to see a recession around the corner — 65% say they expect the economy to have a good or very good year. That's a sign that they see plenty of other things in the world to worry about.
Other findings:
Republicans and independents are far more optimistic about the world than Democrats.
The same goes for the U.S. economy: 90% of Republicans and 63% of independents think it will do well in 2019, compared to 46% of Democrats.
Just 43% of Americans say they expect President Trump to have a good or very good year, while 53% expect him to have a bad or very bad year. That's almost identical to Trump's approval and disapproval ratings in the same poll (44% approve, 54% disapprove).
5. 2020 mysteries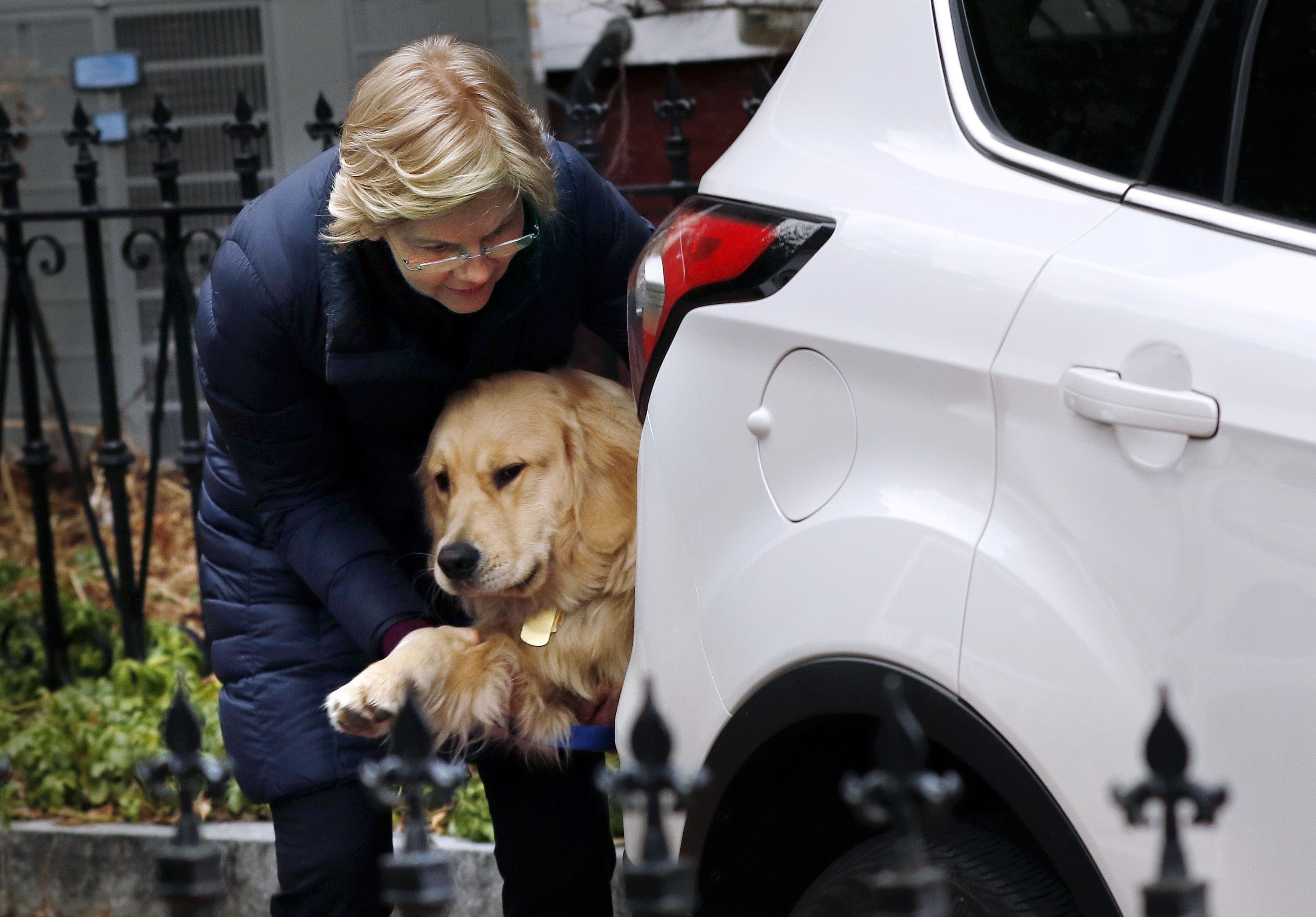 With more than 30 Democrats mulling 2020 bids, the number "who may ultimately stay out of the race is larger than the list of contenders who are certain to run," the N.Y. Times' Jonathan Martin and Alex Burns write on the occasion of Sen. Elizabeth Warren announcing an exploratory committee:
"It is hard to recall a recent presidential primary where, at the outset of the race, there was this much genuine mystery — not only about who would eventually emerge as the nominee, but who planned to run at all."
"It is not difficult to imagine Ms. Warren emerging as a kind of good-government buzz saw on debate stages dotted with billionaires and super PAC beneficiaries. Whether or not voters thrill to her persona or policies, there may be no candidate better equipped than she is to help set the rules of engagement around political money and the 2020 field."
P.S. President Trump in an interview with Fox News' Pete Hegseth, aired last night, on whether Warren believes she can win:
"Well, that I don't know. You'd have to ask her psychiatrist."
6. 1 fun thing
The cover of the WashPost Style section keeps its annual tradition of a mischievous "Out/In" list. From this year's edition, by Elahe Izadi and Sonia Rao:
Out: Keto diet ... In: Beto binge.
Out: Tech billionaire bros ... In: Silicon Valley women.
Out: Keep Portland Weird ... In: Keep Crystal City Weird.
Out: Concerned Jeff Flake ... In: Concerned Mitt Romney.
Out: Trump International Hotel ... In: Des Moines Marriott.
Out: No comment from special counsel's office ... In: No comment from special counsel's office.