How chefs are changing the advocacy game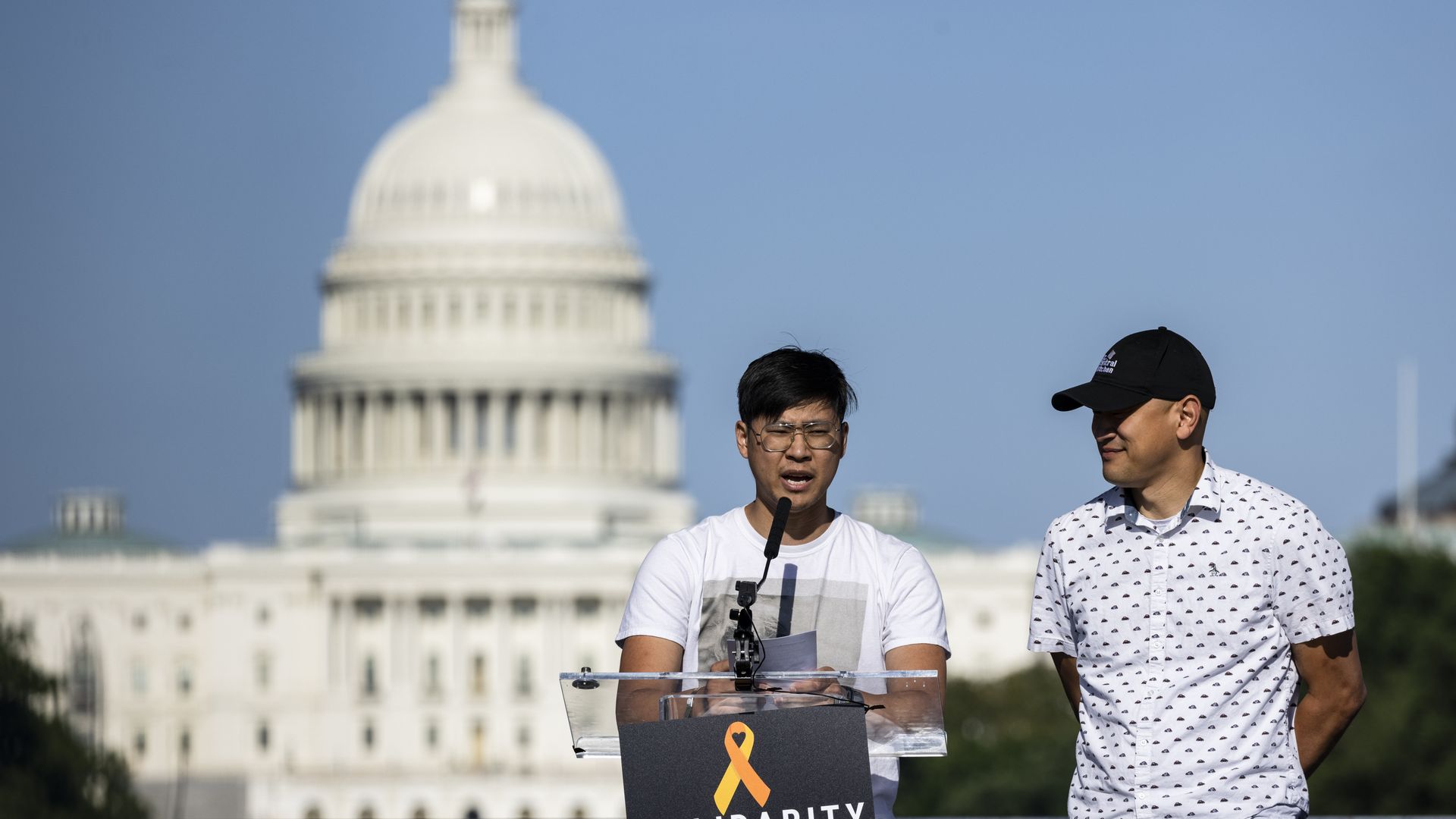 Out: Bad boy chefs. In: Good chef-advocates. The next generation of culinary activists — especially big in D.C. — are cooking up change.
Why it matters: More chefs are empowered to make a statement beyond the plate — and their work to transform the hospitality world, if not the world itself, is being embraced by customers.
The intrigue: Leaders such as José Andrés' World Central Kitchen paved the way. And local movements including Mark Bucher's Feed the Fridge and others served as informal playbooks for chefs looking to get into activism.
But now there's an actual how-to book, thanks to D.C. policy wonk Katherine Miller, who this week released "At the Table: A Chef's Guide to Advocacy."
The book shares anecdotes and advice from culinarians across the country, including here in Washington.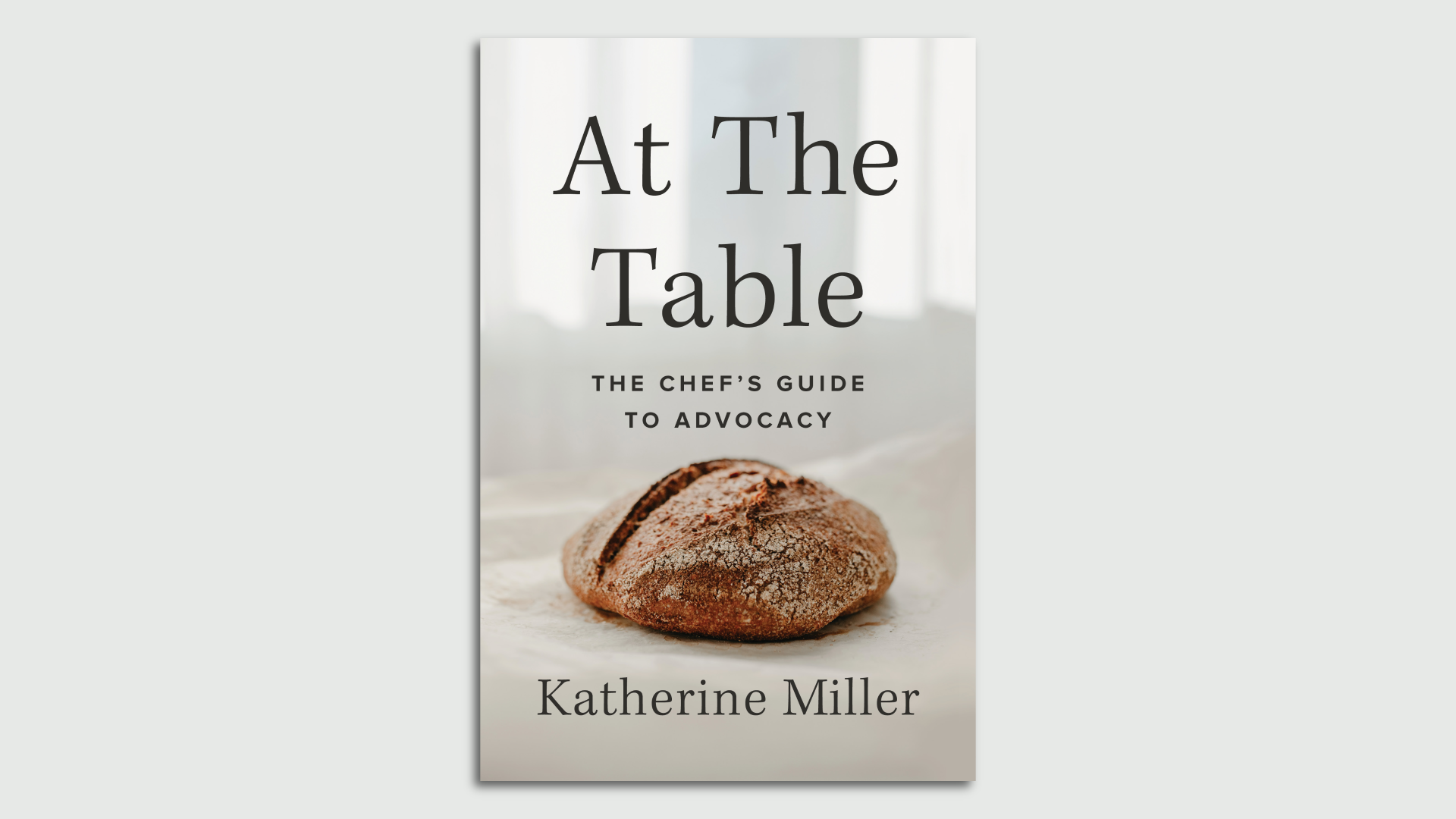 Between the lines: D.C. chefs often lead the charge. Miller highlights 14 established and next-gen chefs like Kevin Tien and Tim Ma who launched Chefs Stopping AAPI Hate, D.C.-born global hit Baker's Against Racism, Kwame Onwuachi's Family Reunion for Black hospitality leaders, and Daniella Senior's advocacy for women restaurateurs.
What they're saying: "I think the fun thing about this next wave of chefs is that policy is important," Miller tells Axios. "What makes them unique and great advocates is that they're small business owners where politicians come to them. So there's already a relationship and awareness about who the people are on both sides."
Yes, but: A lot of chefs resist getting political in Washington for fear of losing business from either side of the aisle. Remember when D.C.'s The Red Hen got death threats when an (unaffiliated) Red Hen in Virginia booted Trump press secretary Sarah Huckabee Sanders?
"There's politics and then there's policy," counters Miller. "When we look at chefs becoming advocates, they're talking about systemic change — whether that's hunger or sustainable seafood — that requires them to talk to both sides."
The other side: It can even be beneficial, business-wise, to take a stand and promote a cause (even if it's controversial).
"People are more interested in voting with their dollars than ever, and finding the businesses that fit our value system," Miller tells Axios. "I definitely think there's a plus side to being an advocate and putting out your point of view, because you will find your people and your people will be loyal and support you."
Pro tip: Miller's key advice to chefs (and anyone): focus.
"I audited a bunch of restaurants and found out that their average donations were $50,000 — time, talent, gift certificates. Honing your focus is what pays off," she says.
"[Rose's Luxury chef] Aaron Silverman signs every email with the World Food Program. Do not ask him for a table or a gift certificate unless it has to do with WFP."
What's next: "My hope is that (in) 2024, regardless of who is president, that we finally get a food czar in this country in the same way that we have a climate czar," Miller tells Axios.
More Washington D.C. stories
No stories could be found
Get a free daily digest of the most important news in your backyard with Axios Washington D.C..