What's happening during White House Correspondents' Dinner Weekend 2023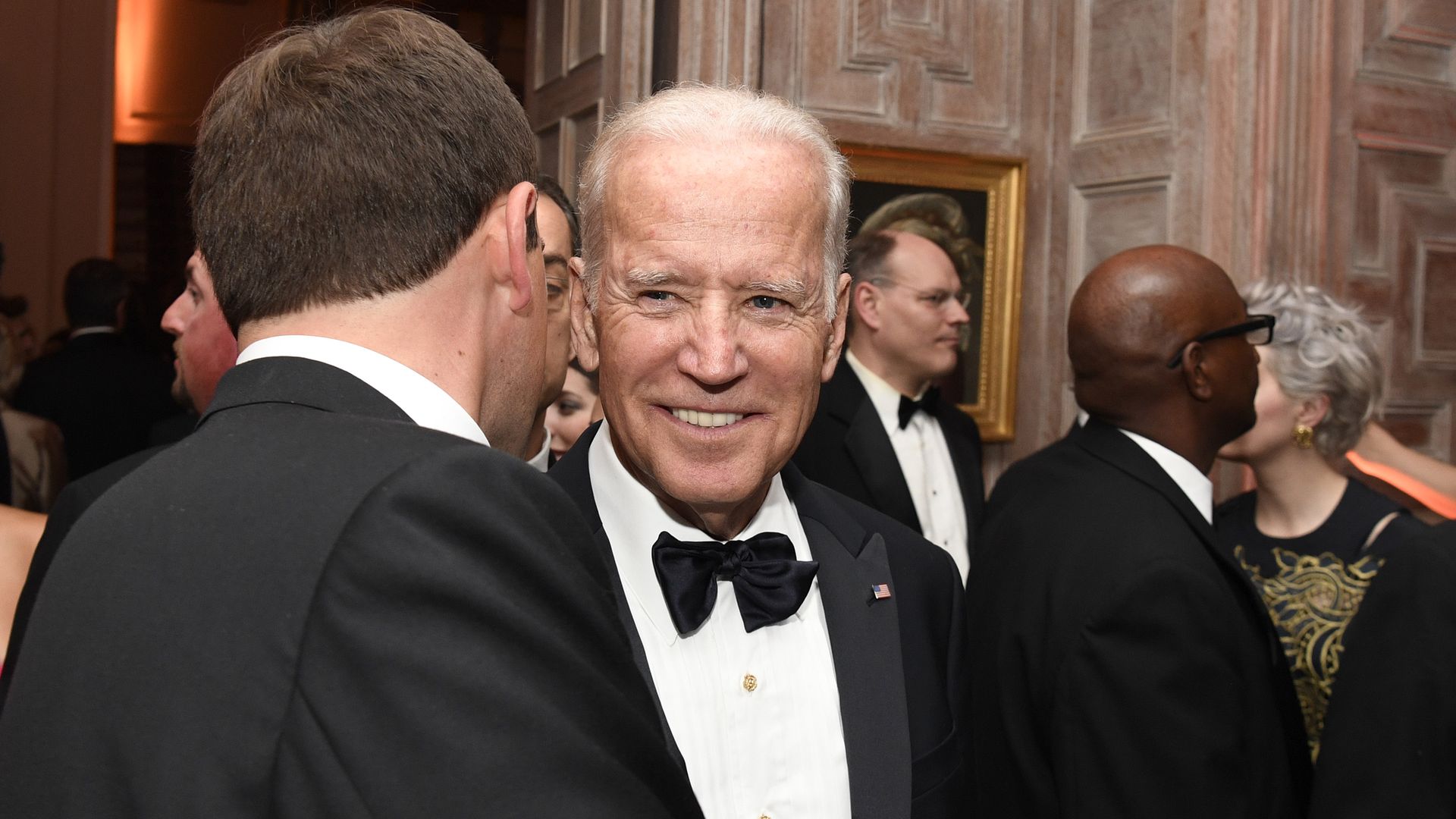 The White House Correspondents' Association dinner is on Saturday, bringing a rush of before-and-after parties.
Unless you're on the guest list you won't be able to attend most of these events, but if you want to keep track of Washington's journalism cool kids, here's what's happening around town:
Thursday, April 27
Event: Washington Women in Journalism Awards
Host: Story Partners & Washingtonian Magazine
Location: Larz Anderson House, 2118 Massachusetts Ave NW
Time: 6pm - 8pm
Event: Bytes & Bylines
Host: Allen Gannett, Eric Kuhn, Susanna Quinn, Sarah Kate Ellis, Shua Goodwin, and Adam Rathe
Location: 2211 30th Street NW
Time: 6:30pm - 9:30pm
Event: Power to the Patients WHCD Kick-off Celebration with performances by Fat Joe, French Montana, Rick Ross and Busta Rhymes
Location: Sequoia, 3000 K Street, NW
Time: 8pm - 11pm
Friday, April 28
Event: Crooked Media cocktail party
Host: Jon Favreau, Jon Lovett, Dan Pfieffer, Lucinda Treat
Location: Dauphine's, 1100 15th Street NW
Time: 5pm - 8pm
Event: ELLE Magazine's "Women of Impact"
Host: ELLE Magazine
Location: Ciel Social Club 601 K Street NW
Time: 6pm - 8pm
Event: Semafor's 'No Agenda' WHCD Party
Host: Semafor
Location: Home of Justin Smith
Time: 7pm - 9:30pm
Event: 2023 #RightToBearArts "Night Before" Gala Benefit Dinner
Host: The Creative Coalition
Location: The Madison Hotel, 1177 15th Street NW
Time: 7:30pm - 10:30pm
Event: Axios After Hours, presented by Live Nation
Hosts: Jim Vandehei, Mike Allen, Roy Schwartz and Live Nation CEO Michael Rapino
Location: The National Building Museum, 401 F Street NW
Time: 8:30pm - 10:30pm
Event: CAA WHCD Kickoff Party
Host: Creative Arts Agency
Location: The Henri: 1301 Pennsylvania Avenue NW
Time: 6:30 pm - 9:00pm
Event: The Embassy of the State of Qatar and Washingtonian
Host: Washingtonian and the Embassy of the State of Qatar
Location: Four Seasons Hotel Courtyard 2800 Pennsylvania Avenue NW
Time: 8pm - 11pm
Event: United Talent Agency's Celebration of America's Journalists, in partnership with General Motors
Host: UTA
Location: Fiola Mare
Time: 9pm - 12am
Saturday, April 29 (pre-dinner)
Event: White House Correspondents' Weekend Garden Brunch
Host: Tammy Haddad, Gayle King, Kevin Sheekey, Mark and Sally Ein, Stephanie Ruhle, Jon Banner, Craig Minassian, Franco Nuschese, Teresa Carlson, Kelley McCormick, David Adler, and Dan Meyers.
Location: Beall-Washington House (Katharine Graham's former home), 2920 R Street NW
Time: 11am-2pm
Event: Inaugural Our Voice: An AAPI White House Correspondents Brunch
Host: Alfred Johnson & Emily Watts, Prisca Bae, Juju Chang, Norman Chen, Lily Grace Corvo, Nicole Dungca, Helena Andrews Dyer, Brad Jenkins, Weijia Jiang, Seung Min Kim, MJ Lee, Min Jin Lee, Kevin Lin, Lisa Ling, Richard Lui, Madalene Mielke, Katie Phang, Amna Nawaz, Katie Phang, Sabrina Siddiqui, Naomi Tacuyan Underwood, Jose Antonio Vargas
Location: Private residence
Time: 12:30pm-3pm
Event: Washington Post pre-dinner cocktail reception
Host: Fred Ryan and Sally Buzbee
Location: The Washington Hilton
Time: 6pm - 7:30pm
Event: POLITICO and CBS Pre-Dinner Reception
Host: POLITICO and CBS
Location: Washington Hilton Courtyard & Gardens Level, 1919 Connecticut Avenue NW
Time: 6pm - 7:30pm
Saturday, April 29 (post-dinner)
Event: Byron Allen's The Grio D.C. Gala
Host: Allen Media Group
Location: The Smithsonian National Museum of African American History and Culture
Time: 10pm - 2am
Event: TIME 100 Years
Host: Ambassador of Switzerland Jacques Pitteloud and Angelique Gakako Pitteloud
Location: Residence of the Ambassador of Switzerland, 2920 Cathedral Avenue NW
Time: 10:30pm
Event: Comcast-NBCU News Group White House Correspondents' Dinner After Party
Host: NBCU News Group and Comcast
Location: Organization of American States, 200 17th Street NW
Time: 10:30pm
Event: The After Party with Paramount
Host: CBS News and French Ambassador Laurent Bili
Location: French Ambassador's Residence, 2221 Kalorama Road NW
Time: 11pm
Sunday, May 1
Event: POLITICO Brunch
Host: Elena & Robert Allbritton and POLITICO
Location: The Allbritton Residence
Time: 11am - 2pm
Event: Political Hangover Brunch
Host: CNN
Location: The LINE DC 1770 Euclid Street NW
Time: 10:30am - 1:30pm
Editor's note: This post has been updated with additional events.
More Washington D.C. stories
No stories could be found
Get a free daily digest of the most important news in your backyard with Axios Washington D.C..