Catch me up quick: Congress vs. D.C.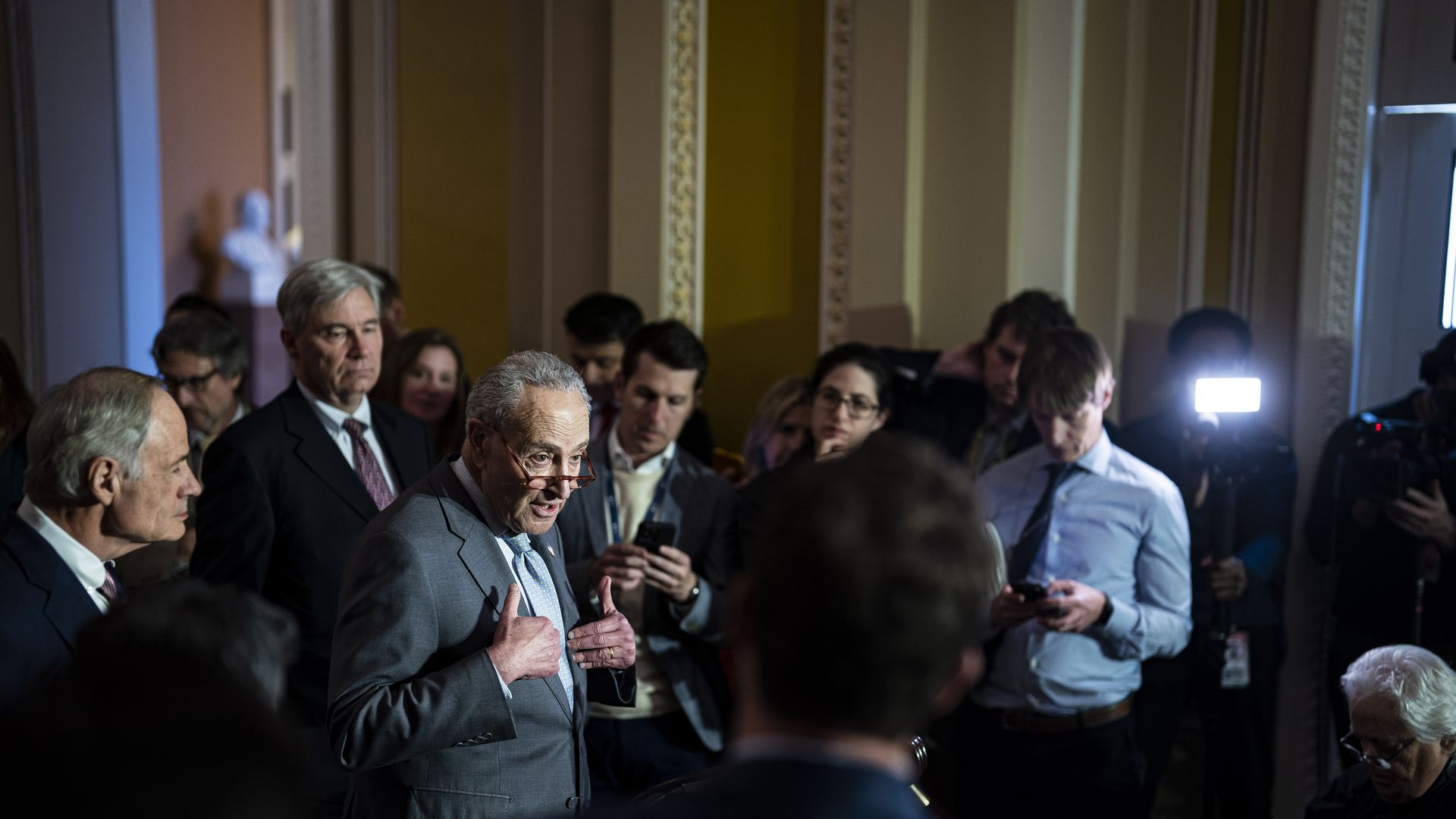 It's already been a breathless week in the smackdown between the Hill and hometown D.C. For my politics column this week, I tried to make sense of it all with Kristen Hinman, Axios Local's mid-Atlantic bureau chief.
Kristen: D.C. lawmakers really seemed to surrender to federal Washington this week by trying to yank back that criminal code bill. What was that all about?
Cuneyt: Over the weekend, I started getting texts from Wilson Building sources that D.C. Council chair Phil Mendelson was mulling over something never before attempted — withdrawing a local bill from Congress. But I was highly skeptical. D.C. has to send its bills to Congress for review; how do you just cancel one and say you'll do it over? That was still on my mind when Mendelson summoned the press corps on Monday to say that's exactly what he was doing.
Kristen: How did Mendelson's move play?
Cuneyt: Republicans and Democrats were pretty quick to call BS. Hill aides told reporters that the vote was still on. Sen. Bill Hagerty's (R-Tenn.) office tells me to expect the disapproval resolution to advance Wednesday.
One line of thinking believes Senate leadership can push a final vote to Thursday so that President Biden can sign it into law on Friday with minimal fanfare.
Kristen: What could Congress come for next?
Cuneyt: There's a lot of anxious talk among D.C. types that it'll be the local budget.
Mendelson told the Wall Street Journal he even worries about lawmakers swooping in to stop a street renaming for Marion Barry.
Kristen: Yikes. That sounds like the D.C. of decades ago, pre-home rule.
Cuneyt: Right. There's a laundry list of targets.
Axios' Andrew Solender has reported that a House GOP committee is talking about meddling in our election rules. And there's currently a resolution in the Senate to block a bill allowing noncitizens to vote in local elections.
I'm told it has a much narrower chance of passing, for some arcane procedural reasons. But noncitizen voting in D.C. could still get blocked through a budget rider later.
All of which is to say that we're facing a firehose of GOP rhetoric attacking D.C.
Kristen: In other words, they're teeing up 2024.
Cuneyt: The past few weeks have probably just been the curtain-raiser. Senate Republicans Tuesday put out a tough-on-crime video. House Republicans now have their first attack ad hitting a House Democrat over the crime law. Donald Trump just said at CPAC that the feds should take over D.C. I don't think Trump or any major presidential candidate has ever said something like that.
Kristen: I think I've heard enough for one week, Cuneyt!
💬 Mayor Bowser is mum on whether she will attend an activist-led "Hands Off D.C." rally near the Capitol on Wednesday morning. Town Talker is a weekly column on local politics and power. Drop me a line about the talk of the town: [email protected]
More Washington D.C. stories
No stories could be found
Get a free daily digest of the most important news in your backyard with Axios Washington D.C..