Low voter turnout ahead of municipal elections in Minneapolis, St. Paul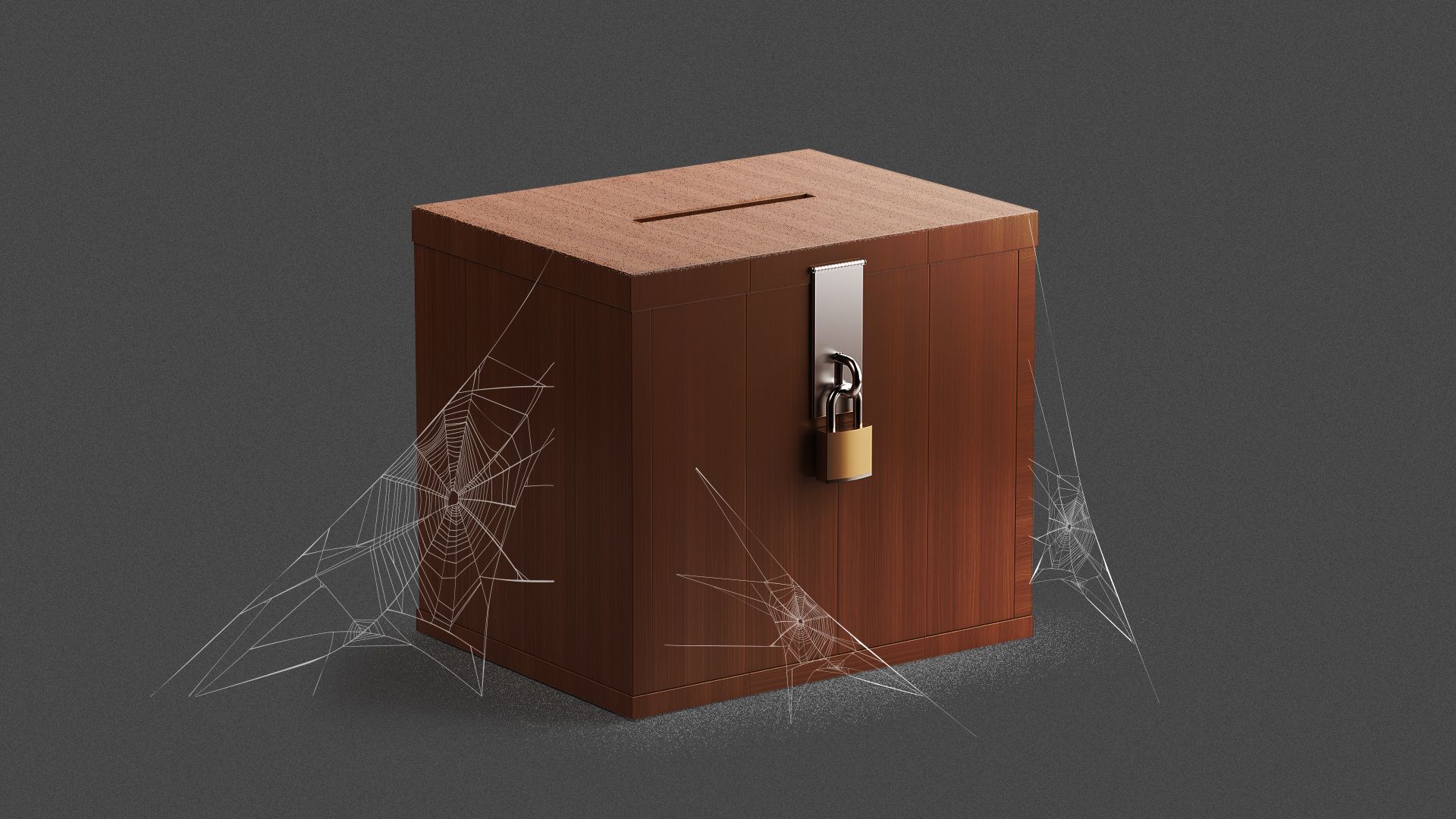 Just 3.8% of registered voters in Minneapolis and 2% in St. Paul have cast a ballot ahead of Tuesday's municipal elections.
Why it matters: While presidential elections in Minnesota attract some of the nation's highest participation rates, local contests can have big consequences for our daily lives.
Low turnout means a relatively small share of residents will shape politics and policy in the state's two largest cities for the coming years.
State of play: Minneapolis' early ballot stats are trending below 2021, which also featured a contested mayoral race and several consequential questions, director of elections and voter services Katie Smith tells Axios. But they're still above the 2017 municipal races..
In 2017, 42.5% of registered voters, or about 106,000 people, cast a ballot. The 2021 turnout was 54%.
Reality check: While past off-year election figures might not sound that low, they can translate to tiny margins in the handful of competitive races that will determine the political lean and priorities of the cities' councils.
"In some of these wards, you need 1,500, 2,000 votes to win," said Jason George, who's part of the Service Saint Paul coalition of business and labor groups. "It's pretty crazy when you think about it, that in a city of 300,000 people or so, such a low number of people are going to pick the next council member."
Of note: Citywide turnout figures can be skewed by the fact that voters in some neighborhoods don't have a contested race. Council Member Robin Wonsley, for example, has no opponents in Ward 2.
Just 145 people had cast a ballot there as of Tuesday.
Yes, but: Some of the most competitive wards are also seeing low numbers.
Fewer than 500 people have cast a ballot in the Ward 8 battle between Council President Andrea Jenkins and progressive challenger Soren Stevenson as of Tuesday.
Contested races for open seats in Ward 7 and Ward 12 have fared slightly better, with just over 900 ballots a piece.
In St. Paul, fewer than 800 voters have cast a ballot in hot races for open seats for Ward 1 and Ward 3.
Zoom out: Unlike Minneapolis, St. Paul has a sales tax proposal on ballots citywide. Even so, just 2,974 residents had voted as of Tuesday.
What we're hearing: Campaigns and groups on both sides are knocking on doors, sending texts, and filling mailboxes with pleas to get out and vote.
Service St. Paul reported spending six figures as of mid-October, largely on canvassers, digital ads, and mailings.
Plus: Meanwhile, the progressive political group TakeAction Minnesota is on track to log more than 8,000 conversations with voters in the Twin Cities and Duluth by Election Day, executive director Elianne Farhat told Axios.
"People we have two conversations with are twice as likely to vote. We know we run a really effective program and it's really designed to make sure that people get to the [polls]."
What we're watching: Early voting should pick up in the coming days, as mail-in ballots trickle in ahead of the Nov. 7 election.
Go Deeper: How to vote early in Minnesota's municipal elections
More Twin Cities stories
No stories could be found
Get a free daily digest of the most important news in your backyard with Axios Twin Cities.