A cookie slinger hangs up her apron after 24 years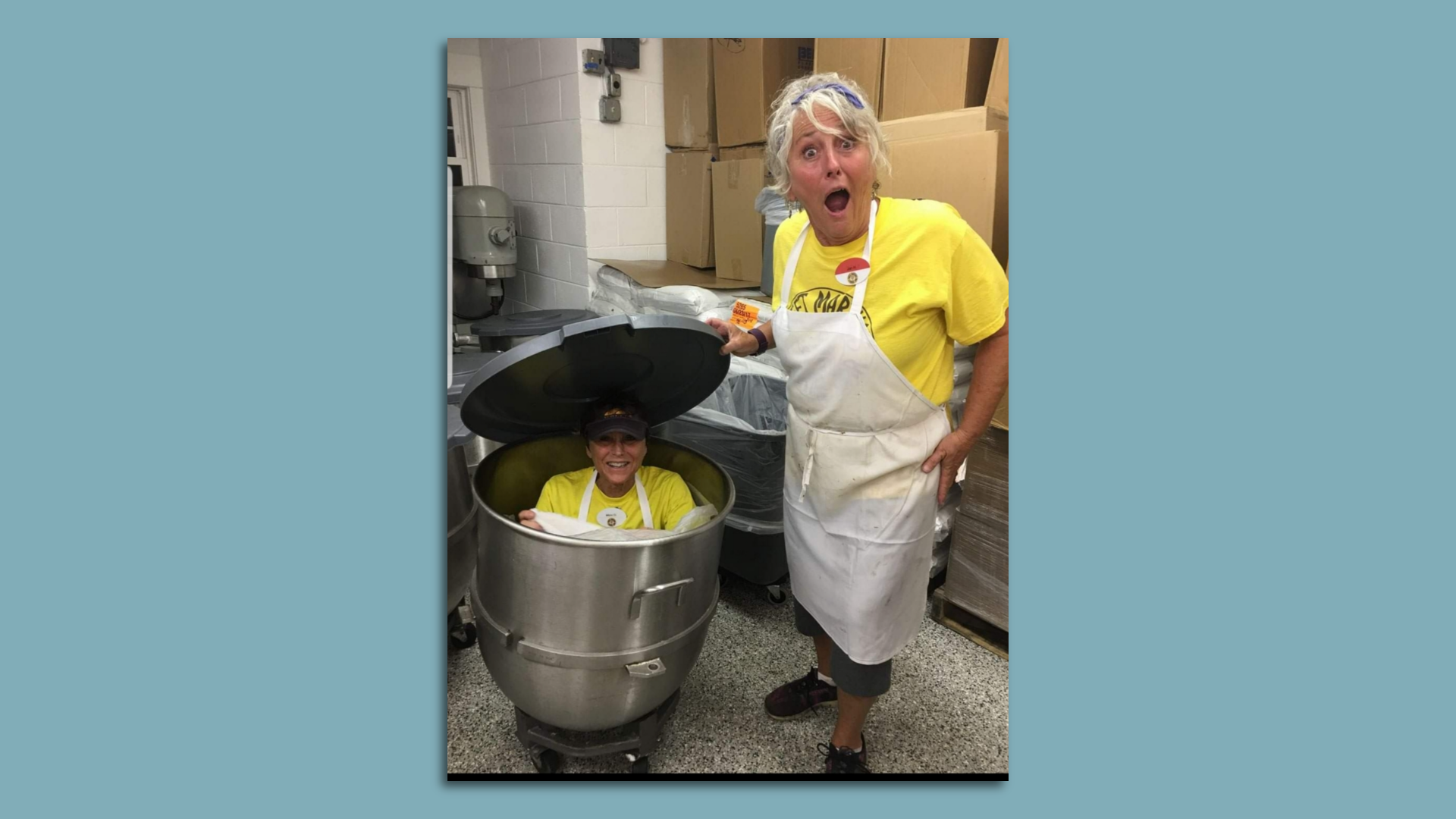 For 24 years, my mom worked at Sweet Martha's Cookie Jar as a night manager. She hung up her apron after last year's State Fair, so I decided to interview her about her retirement from the dough industry.
Context: My mom, Jan Halter, was recruited by her high school friend, the eponymous "Sweet" Martha Rossini Olson, to help out in 1999 when shifting school calendars meant fewer high school kids were available to work the popular booth.
She would usually clock out around midnight after an eight-hour shift, sleep a few hours, and then go to her day job as a railroad bridge tender.
Answers have been lightly edited for clarity.
Why did you decide not to go back this year?
I just felt like it was time, because of my age. I physically could have done it, but it had just run its course.
What did you like most about working there?
I liked being part of the carnies (what she and her friends called themselves). It was challenging and I liked working hard.
How many cookies did you eat on the job?
We would try to see how long we could last without eating cookies, but sometimes you would walk by a rack that was cooling and see that perfect cookie and I just had to have it.
What did being a night manager entail?
We orchestrated the booth. We kept people working, (and) gave them breaks. We decided when to make more cookies and when to shut it down. It's a delicate dance not allowing the cookies to get cold, or not to serve too hot.
You have not attended the fair as a visitor for at least 24 years. Will you go this year?
Yeah. There are five or six of us carnies [who also retired this year] and we're going out on the other side of the booth to hear some music and drink some beer.
What will you miss most?
The best part of it was at the end of the night. We would sit outside and tell stories about what had happened during the shift, and kind of decompress. We would maybe have a beer or two. I will miss that.
And I will miss Martha and her staff. They're all really kind and she treated us really well.
Go deeper: Sweet Martha's is still the queen of State Fair food vendors
More Twin Cities stories
No stories could be found
Get a free daily digest of the most important news in your backyard with Axios Twin Cities.