Twin Cities restaurants are choosing "plant-based" over "vegan"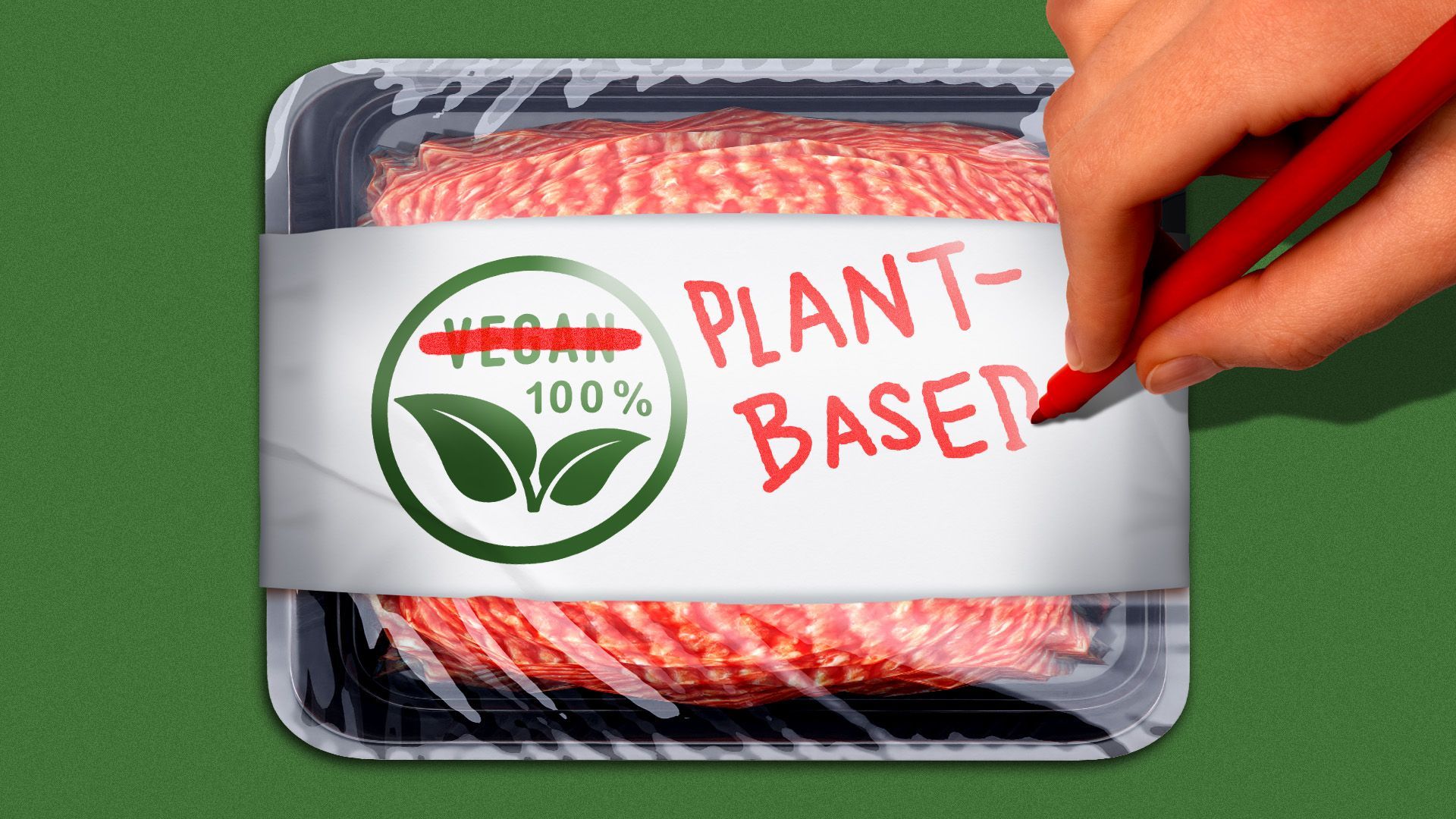 Their menus may not have meat or dairy, but Twin Cities restaurants are increasingly steering clear of the term "vegan."
What's happening: Though plant-based foods are growing in popularity, some businesses are shying away from marketing themselves as vegan because the term can have negative or off-putting connotations, Axios' Jennifer A. Kingson writes.
Why it matters: The two words aren't synonymous. Vegan tends to refer to an all-encompassing lifestyle free of animal products, while plant-based primarily refers to a more lenient diet that can still include dairy or honey.
What they're saying: The term "plant-based" is more inclusive and approachable to people who don't follow a strict lifestyle, therefore widening their customer base, restaurant owners told Axios.
Francis Burger Joint's marketing avoids the word "vegan" to attract customers receptive to a meat-free version of a familiar food, but who might feel alienated by a vegan restaurant, co-owner Lindsey Johnston said.
Meanwhile: Plant-based café and wellness center Heal Mpls doesn't use it because it can insinuate the café serves processed foods like fake meat, owner Sierra Miller told Axios.
"Our goal is to get veggies and whole ingredients on people's plates," she said.
The other side: Though Herbivorous Butcher is also patronized by omnivores, co-owner Aubry Walch said she has always felt strongly about using the word vegan because their products reflect the lifestyle.
"People don't want to use it because it has negative connotations, but plant-based has become a watered-down term that can still allow for animal products. More care comes with 'vegan,'" she added.
Of note: Walch said she and her business partner and brother Kale took over restaurant J. Selby's in January, but they kept the space's existing "plant-based" marketing because it's what customers were used to.
The big picture: No matter the terminology, the goal remains the same — to save more animals and reduce meat consumption, Johnston added.
More Twin Cities stories
No stories could be found
Get a free daily digest of the most important news in your backyard with Axios Twin Cities.